HP OA04 Battery for HP 15-R, 14-R, 14-G, 15-G, 14-A, 15-S series laptop PN: 740715-001 F3B94AA
From: ₹2,999.00 GST Invoice - Offer ends soon (-50%)
🛒
309
sold in last 30 days
Battery type: Li-ion; Capacity:  Lap Gadgets – 2000 mAh / HP – 2600 mAh; Cells: 4-cell; Voltage: 14.8V. 

Compatible Models: HP 15-R, 15-G, 15-D, 15-S / 240 G2 / 250 G2 / 255 G2 / CQ14 / CQ15

Compatible Part Numbers: OA04 / 746641-001 / 740715-001 / 746458-421 / TPN-F113 / HSTNN-LB5S / HSTNN-LB5Y / HSTNN-PB5Y
jaspreet from mohali, Jaydeep from Ahmedabad & 280 others
bought this item recently.
Frequently Bought Together
₹

2,999.00

GST Invoice - Offer ends soon

₹

2,999.00

GST Invoice - Offer ends soon

₹

1,999.00

GST Invoice - Offer ends soon

40% off
                                                High quality battery for HP OA04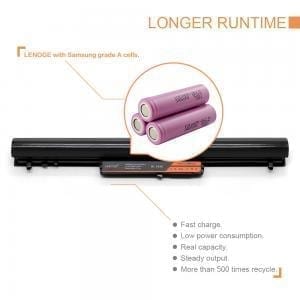 Our replacement HP OA04 battery is the product of highest quality, which has obtained international certification ( CE, UL, ROHS, ISO9001/9002 ). Without any memory effect, the battery works as powerful as an extra power supply when traveling or being away from home/office. With long life, this replacement battery for HP OA04 laptop can be charged/discharged for more than 500-750 cycles (has been rigorously tested).
Note : 1. 14.4V and 14.8V are compatible, they are in common use.
2. Please ensure your old battery model is "HP OA04",not "HP LA04", since "HP OA04" and "HP LA04" batteries are very similar, but not the same battery
Highly safe and reliable 740715-001 battery

Every piece of replacement HP OA04 battery pack is under the united protection of the PCP board, PCM board and intellectual power measurement circuit: automatically adjusting the charging time to achieve the maximum amount of charge, with over-charge protection, over-discharge protection, over current protection and short circuit protection
We offer superb pre-sales and after-sales service, providing a full one year warranty and a 30-day money back guarantee for this replacement HP OA04 battery, 100% OEM compatible with the original HP OA04 battery. Our batteries for HP OA04 laptop have also undergone rigorous tests to ensure stability and safety before being dispatched from the battery manufactory. Usually, this high capacity (2200mAh, 4 cells) replacement HP OA04 battery offers the best backup time as per the given mAh.
Use it anywhere you go. Get optimum performance at every stage of your life.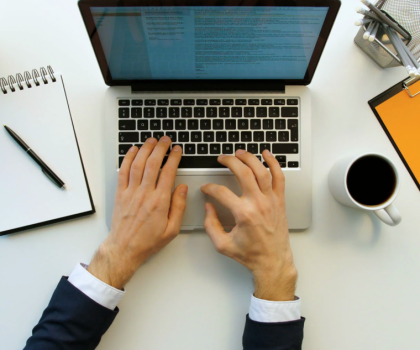 OFFICE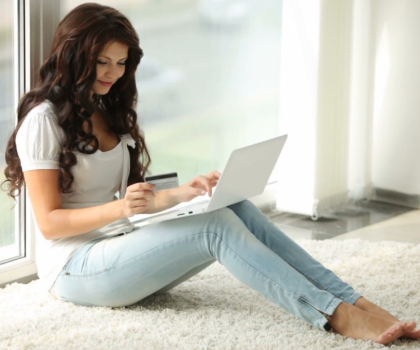 HOME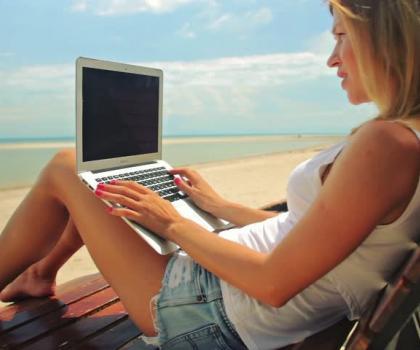 VACATION
Compatible Laptop models:
| | | |
| --- | --- | --- |
| | | |
| | | |
| | | |
| | | |
| | | |
| | | |
| | | |
| | | |
| | | |
| | | |
| | | |
| | | |
| | | |
| | | |
| | | |
| | | |
| | | |
| | | |
| | | |
| | | |
| | | |
| | | |
| | | |
| | | |
| | | |
| | | |
| | | |
| | | |
| | | |
| | | |
| | | |
| | | |
| | | |
| | | |
| | | |
| | | |
| | | |
| | | |
| | | |
| | | |
| | | |
| | | |
| | | |
| | | |
| | | |
| | | |
| | | |
| | | |
| | | |
| | | |
| | | |
| | | |
| | | |
| | | |
| | | |
| | | |
| | | |
| | | |
| | | |
| | | |
| | | |
| | | |
| | | |
| | | |
| | | |
| | | |
| | | |
| | | |
| | | |
| | | |
| | | |
| | | |
| | | |
| | | |
| | | |
| | | |
| | | |
| | | |
| | | |
| | | |
| | | |
| | | |
| | | |
| | | |
| | | |
| | | |
| | | |
| | | |
| | | |
| | | |
| | | |
| | | |
| | | |
| | | |
| | | |
| | | |
| | | |
| | | |
| | | |
| | | |
| | | |
| | | |
| | | |
| | | |
| | | HP Pavilion 14-D042TU TouchSmart |
| | | |
| | | |
| | | |
| | | |
| | | |
| | | |
| | | |
| | | |
| | | |
| | | |
| | | |
| | HP Pavilion 14-G005LA LTNA | |
| | | |
| | | |
| | | |
| | | |
| | | |
| | | |
| | | |
| | | |
| | | |
| | | |
| | | |
| | | |
| | | |
| | | |
| | | |
| | | |
| | | |
| | | |
| | | |
| | | |
| | | |
| | | |
| | | |
| | | |
| | | |
| | | |
| | | |
| | | |
| | | |
| | | |
| | | |
| | | |
| | | |
| | | |
| | | |
| | | |
| | | |
| | | |
| | | |
| | | |
| | | |
| | | |
| | | |
| | | |
| | | |
| | | |
| | | |
| | | |
| | | |
| | | |
| | | |
| | | |
| | | |
| | | |
| | | |
| | | |
| | | |
| | | |
| | | |
| | | |
| | | |
| | | |
| | | |
| | | |
| | | |
| | | |
| | | |
| | | |
| | | |
| | | |
| | | |
| | | |
| | | |
| | | |
| | | |
| | | |
| | | |
| | | |
| | | |
| | | |
| | | |
| | | |
| | | |
| | | |
| | | |
| | | |
| | | |
| | | |
| | | |
| | | |
| | | |
| | | |
| | | |
| | | |
| | | |
| | | |
| | | |
| | | |
| | | |
| | | |
| | | |
| | | |
| | | |
| | | |
| | | |
| | | |
| HP Pavilion 15-D000EE TouchSmart | HP Pavilion 15-D000EIA TouchSmart | HP Pavilion 15-D000EJ TouchSmart |
| HP Pavilion 15-D000EK TouchSmart | HP Pavilion 15-D000SE TouchSmart | HP Pavilion 15-D000SH TouchSmart |
| HP Pavilion 15-D000SIA TouchSmart | HP Pavilion 15-D000SK TouchSmart | HP Pavilion 15-D000SL TouchSmart |
| HP Pavilion 15-D000SP TouchSmart | HP Pavilion 15-D000SR TouchSmart | HP Pavilion 15-D000SS TouchSmart |
| HP Pavilion 15-D000ST TouchSmart | HP Pavilion 15-D000SX TouchSmart | HP Pavilion 15-D001AU TouchSmart |
| HP Pavilion 15-D001EE TouchSmart | HP Pavilion 15-D001EIA TouchSmart | HP Pavilion 15-D001EK TouchSmart |
| HP Pavilion 15-D001ES TouchSmart | HP Pavilion 15-D001SD TouchSmart | HP Pavilion 15-D001SE TouchSmart |
| HP Pavilion 15-D001SH TouchSmart | HP Pavilion 15-D001SI TouchSmart | HP Pavilion 15-D001SIA TouchSmart |
| HP Pavilion 15-D001SK TouchSmart | HP Pavilion 15-D001SL TouchSmart | HP Pavilion 15-D001SR TouchSmart |
| HP Pavilion 15-D001SS TouchSmart | HP Pavilion 15-D001SX TouchSmart | HP Pavilion 15-D001TU TouchSmart |
| HP Pavilion 15-D001TX TouchSmart | HP Pavilion 15-D002AU TouchSmart | HP Pavilion 15-D002EE TouchSmart |
| HP Pavilion 15-D002EIA TouchSmart | HP Pavilion 15-D002EJ TouchSmart | HP Pavilion 15-D002EK TouchSmart |
| HP Pavilion 15-D002SE TouchSmart | HP Pavilion 15-D002SI TouchSmart | HP Pavilion 15-D002SIA TouchSmart |
| HP Pavilion 15-D002SK TouchSmart | HP Pavilion 15-D002SL TouchSmart | HP Pavilion 15-D002SR TouchSmart |
| HP Pavilion 15-D002SS TouchSmart | HP Pavilion 15-D002ST TouchSmart | HP Pavilion 15-D002SX TouchSmart |
| HP Pavilion 15-D002TU TouchSmart | HP Pavilion 15-D003AU TouchSmart | HP Pavilion 15-D003EE TouchSmart |
| HP Pavilion 15-D003EK TouchSmart | HP Pavilion 15-D003SE TouchSmart | HP Pavilion 15-D003SI TouchSmart |
| HP Pavilion 15-D003SK TouchSmart | HP Pavilion 15-D003SL TouchSmart | HP Pavilion 15-D003SM TouchSmart |
| HP Pavilion 15-D003SP TouchSmart | HP Pavilion 15-D003SR TouchSmart | HP Pavilion 15-D003SS TouchSmart |
| HP Pavilion 15-D003ST TouchSmart | HP Pavilion 15-D003TU TouchSmart | HP Pavilion 15-D003TX TouchSmart |
| HP Pavilion 15-D004AU TouchSmart | HP Pavilion 15-D004EIA TouchSmart | HP Pavilion 15-D004ER TouchSmart |
| HP Pavilion 15-D004SIA TouchSmart | HP Pavilion 15-D004SM TouchSmart | HP Pavilion 15-D004SS TouchSmart |
| HP Pavilion 15-D004SX TouchSmart | HP Pavilion 15-D004TU TouchSmart | HP Pavilion 15-D004TX TouchSmart |
| HP Pavilion 15-D005AU TouchSmart | HP Pavilion 15-D005EIA TouchSmart | HP Pavilion 15-D005SIA TouchSmart |
| HP Pavilion 15-D005SK TouchSmart | HP Pavilion 15-D005SP TouchSmart | HP Pavilion 15-D005ST TouchSmart |
| HP Pavilion 15-D005SV TouchSmart | HP Pavilion 15-D005SW TouchSmart | HP Pavilion 15-D005SX TouchSmart |
| HP Pavilion 15-D005TU TouchSmart | HP Pavilion 15-D005TX TouchSmart | HP Pavilion 15-D006AU TouchSmart |
| HP Pavilion 15-D006ED TouchSmart | HP Pavilion 15-D006ES TouchSmart | HP Pavilion 15-D006SK TouchSmart |
| HP Pavilion 15-D006SL TouchSmart | HP Pavilion 15-D006SP TouchSmart | HP Pavilion 15-D006SS TouchSmart |
| HP Pavilion 15-D006SX TouchSmart | HP Pavilion 15-D006TU TouchSmart | HP Pavilion 15-D006TX TouchSmart |
| HP Pavilion 15-D007ED TouchSmart | HP Pavilion 15-D007EE TouchSmart | HP Pavilion 15-D007EIA TouchSmart |
| HP Pavilion 15-D007SE TouchSmart | HP Pavilion 15-D007SIA TouchSmart | HP Pavilion 15-D007SK TouchSmart |
| HP Pavilion 15-D007SX TouchSmart | HP Pavilion 15-D007TU TouchSmart | HP Pavilion 15-D007TX TouchSmart |
| HP Pavilion 15-D008ED TouchSmart | HP Pavilion 15-D008EE TouchSmart | HP Pavilion 15-D008SE TouchSmart |
| HP Pavilion 15-D008SV TouchSmart | HP Pavilion 15-D008SX TouchSmart | HP Pavilion 15-D008TU TouchSmart |
| HP Pavilion 15-D008TX TouchSmart | HP Pavilion 15-D009EIA TouchSmart | HP Pavilion 15-D009EJ TouchSmart |
| HP Pavilion 15-D009SIA TouchSmart | HP Pavilion 15-D009SL TouchSmart | HP Pavilion 15-D009SS TouchSmart |
| HP Pavilion 15-D009SX TouchSmart | HP Pavilion 15-D009TU TouchSmart | HP Pavilion 15-D009TX TouchSmart |
| | HP Pavilion 15-D010CA TouchSmart | HP Pavilion 15-D010EK TouchSmart |
| HP Pavilion 15-D010SIA TouchSmart | HP Pavilion 15-D010SK TouchSmart | HP Pavilion 15-D010SL TouchSmart |
| HP Pavilion 15-D010SS TouchSmart | HP Pavilion 15-D010ST TouchSmart | HP Pavilion 15-D010SW TouchSmart |
| HP Pavilion 15-D010SX TouchSmart | HP Pavilion 15-D010TU TouchSmart | HP Pavilion 15-D010TX TouchSmart |
| HP Pavilion 15-D011SK TouchSmart | HP Pavilion 15-D011ST TouchSmart | HP Pavilion 15-D011SX TouchSmart |
| HP Pavilion 15-D011TU TouchSmart | HP Pavilion 15-D011TX TouchSmart | HP Pavilion 15-D012SIA TouchSmart |
| HP Pavilion 15-D012SL TouchSmart | HP Pavilion 15-D012SS TouchSmart | HP Pavilion 15-D012SV TouchSmart |
| HP Pavilion 15-D012SX TouchSmart | HP Pavilion 15-D012TU TouchSmart | HP Pavilion 15-D012TX TouchSmart |
| HP Pavilion 15-D013CA TouchSmart | HP Pavilion 15-D013SIA TouchSmart | HP Pavilion 15-D013SK TouchSmart |
| HP Pavilion 15-D013SL TouchSmart | HP Pavilion 15-D013SS TouchSmart | HP Pavilion 15-D013SX TouchSmart |
| HP Pavilion 15-D013TU TouchSmart | HP Pavilion 15-D013TX TouchSmart | HP Pavilion 15-D014SK TouchSmart |
| HP Pavilion 15-D014SV TouchSmart | HP Pavilion 15-D014TU TouchSmart | HP Pavilion 15-D014TX TouchSmart |
| HP Pavilion 15-D015EV TouchSmart | HP Pavilion 15-D015SS TouchSmart | HP Pavilion 15-D015SV TouchSmart |
| HP Pavilion 15-D015SW TouchSmart | HP Pavilion 15-D015SX TouchSmart | HP Pavilion 15-D015TU TouchSmart |
| HP Pavilion 15-D015TX TouchSmart | HP Pavilion 15-D016ES TouchSmart | HP Pavilion 15-D016SV TouchSmart |
| HP Pavilion 15-D016SX TouchSmart | HP Pavilion 15-D016TU TouchSmart | HP Pavilion 15-D017CL TouchSmart |
| HP Pavilion 15-D017SL TouchSmart | HP Pavilion 15-D017SS TouchSmart | HP Pavilion 15-D017SX TouchSmart |
| HP Pavilion 15-D017TU TouchSmart | HP Pavilion 15-D018SIA TouchSmart | HP Pavilion 15-D018SL TouchSmart |
| HP Pavilion 15-D018SS TouchSmart | HP Pavilion 15-D018SX TouchSmart | HP Pavilion 15-D018TU TouchSmart |
| HP Pavilion 15-D019SIA TouchSmart | HP Pavilion 15-D019SX TouchSmart | HP Pavilion 15-D019TU TouchSmart |
| HP Pavilion 15-D020CA TouchSmart | HP Pavilion 15-D020DX TouchSmart | HP Pavilion 15-D020EK TouchSmart |
| HP Pavilion 15-D020LA TouchSmart | HP Pavilion 15-D020NR TouchSmart | HP Pavilion 15-D020SK TouchSmart |
| HP Pavilion 15-D020SW TouchSmart | HP Pavilion 15-D020TU TouchSmart | HP Pavilion 15-D021CA TouchSmart |
| HP Pavilion 15-D021SX TouchSmart | HP Pavilion 15-D021TU TouchSmart | HP Pavilion 15-D022ES TouchSmart |
| HP Pavilion 15-D022SL TouchSmart | HP Pavilion 15-D022SX TouchSmart | HP Pavilion 15-D022TU TouchSmart |
| HP Pavilion 15-D023TU TouchSmart | HP Pavilion 15-D024DX TouchSmart | HP Pavilion 15-D024EE TouchSmart |
| HP Pavilion 15-D024SE TouchSmart | HP Pavilion 15-D024TU TouchSmart | HP Pavilion 15-D025EE TouchSmart |
| HP Pavilion 15-D025ER TouchSmart | HP Pavilion 15-D025SE TouchSmart | HP Pavilion 15-D025SR TouchSmart |
| HP Pavilion 15-D025TU TouchSmart | HP Pavilion 15-D026ER TouchSmart | HP Pavilion 15-D026SR TouchSmart |
| HP Pavilion 15-D026SX TouchSmart | HP Pavilion 15-D026TU TouchSmart | HP Pavilion 15-D027CA TouchSmart |
| HP Pavilion 15-D027CL TouchSmart | HP Pavilion 15-D027EE TouchSmart | HP Pavilion 15-D027SE TouchSmart |
| HP Pavilion 15-D027TU TouchSmart | HP Pavilion 15-D028TU TouchSmart | HP Pavilion 15-D029TU TouchSmart |
| HP Pavilion 15-D030EE TouchSmart | HP Pavilion 15-D030NR TouchSmart | HP Pavilion 15-D030SE TouchSmart |
| HP Pavilion 15-D030SW TouchSmart | HP Pavilion 15-D030TU TouchSmart | HP Pavilion 15-D031EE TouchSmart |
| HP Pavilion 15-D031TU TouchSmart | HP Pavilion 15-D032DX TouchSmart | HP Pavilion 15-D032TU TouchSmart |
| HP Pavilion 15-D033DX TouchSmart | HP Pavilion 15-D033SE TouchSmart | HP Pavilion 15-D033TU TouchSmart |
| HP Pavilion 15-D034DX TouchSmart | HP Pavilion 15-D034TU TouchSmart | HP Pavilion 15-D035DX TouchSmart |
| HP Pavilion 15-D036DX TouchSmart | HP Pavilion 15-D037DX TouchSmart | HP Pavilion 15-D037EE TouchSmart |
| HP Pavilion 15-D037SE TouchSmart | HP Pavilion 15-D037TU TouchSmart | HP Pavilion 15-D038CA TouchSmart |
| HP Pavilion 15-D038DX TouchSmart | HP Pavilion 15-D038TU TouchSmart | HP Pavilion 15-D039DX TouchSmart |
| HP Pavilion 15-D039TU TouchSmart | HP Pavilion 15-D040CA TouchSmart | HP Pavilion 15-D040DX TouchSmart |
| HP Pavilion 15-D040NR TouchSmart | HP Pavilion 15-D040NR TS TouchSmart | HP Pavilion 15-D040SE TouchSmart |
| HP Pavilion 15-D040SW TouchSmart | HP Pavilion 15-D041DX TouchSmart | HP Pavilion 15-D041EE TouchSmart |
| HP Pavilion 15-D041SE TouchSmart | HP Pavilion 15-D041TU TouchSmart | HP Pavilion 15-D042SW TouchSmart |
| HP Pavilion 15-D043EE TouchSmart | HP Pavilion 15-D043SE TouchSmart | HP Pavilion 15-D043SW TouchSmart |
| HP Pavilion 15-D044TU TouchSmart | HP Pavilion 15-D045NR TouchSmart | HP Pavilion 15-D045TU TouchSmart |
| HP Pavilion 15-D046TU TouchSmart | HP Pavilion 15-D047EE TouchSmart | HP Pavilion 15-D047SE TouchSmart |
| HP Pavilion 15-D047TU TouchSmart | HP Pavilion 15-D048EE TouchSmart | HP Pavilion 15-D048SE TouchSmart |
| HP Pavilion 15-D048TU TouchSmart | HP Pavilion 15-D048TU TS TouchSmart | HP Pavilion 15-D049EE TouchSmart |
| HP Pavilion 15-D049SE TouchSmart | HP Pavilion 15-D049TU TouchSmart | HP Pavilion 15-D050EC TouchSmart |
| HP Pavilion 15-D050EM TouchSmart | HP Pavilion 15-D050EV TouchSmart | HP Pavilion 15-D050ND TouchSmart |
| HP Pavilion 15-D050NR TouchSmart | HP Pavilion 15-D050SC TouchSmart | HP Pavilion 15-D050SM TouchSmart |
| HP Pavilion 15-D050SQ TouchSmart | HP Pavilion 15-D050SR TouchSmart | HP Pavilion 15-D050SV TouchSmart |
| HP Pavilion 15-D050TU TouchSmart | HP Pavilion 15-D051EA TouchSmart | HP Pavilion 15-D051EM TouchSmart |
| HP Pavilion 15-D051NR TouchSmart | HP Pavilion 15-D051SA TouchSmart | HP Pavilion 15-D051SH TouchSmart |
| HP Pavilion 15-D051SM TouchSmart | HP Pavilion 15-D051SQ TouchSmart | HP Pavilion 15-D051SR TouchSmart |
| HP Pavilion 15-D051ST TouchSmart | HP Pavilion 15-D051SU TouchSmart | HP Pavilion 15-D051TU TouchSmart |
| HP Pavilion 15-D052EO TouchSmart | HP Pavilion 15-D052NR TouchSmart | HP Pavilion 15-D052SH TouchSmart |
| HP Pavilion 15-D052SQ TouchSmart | HP Pavilion 15-D052ST TouchSmart | HP Pavilion 15-D052SU TouchSmart |
| HP Pavilion 15-D052TU TouchSmart | HP Pavilion 15-D053CL TouchSmart | HP Pavilion 15-D053EE TouchSmart |
| HP Pavilion 15-D053NR TouchSmart | HP Pavilion 15-D053SE TouchSmart | HP Pavilion 15-D053SQ TouchSmart |
| HP Pavilion 15-D053SR TouchSmart | HP Pavilion 15-D053SU TouchSmart | HP Pavilion 15-D053TU TouchSmart |
| HP Pavilion 15-D054EC TouchSmart | HP Pavilion 15-D054EE TouchSmart | HP Pavilion 15-D054EO TouchSmart |
| HP Pavilion 15-D054ER TouchSmart | HP Pavilion 15-D054NR TouchSmart | HP Pavilion 15-D054SC TouchSmart |
| HP Pavilion 15-D054SE TouchSmart | HP Pavilion 15-D054SO TouchSmart | HP Pavilion 15-D054SQ TouchSmart |
| HP Pavilion 15-D054SR TouchSmart | HP Pavilion 15-D054SU TouchSmart | HP Pavilion 15-D054TU TouchSmart |
| HP Pavilion 15-D055EM TouchSmart | HP Pavilion 15-D055SM TouchSmart | HP Pavilion 15-D055SR TouchSmart |
| HP Pavilion 15-D055TU TouchSmart | HP Pavilion 15-D056EE TouchSmart | HP Pavilion 15-D056ND TouchSmart |
| HP Pavilion 15-D056NR TouchSmart | HP Pavilion 15-D056SE TouchSmart | HP Pavilion 15-D056SR TouchSmart |
| HP Pavilion 15-D056TU TouchSmart | HP Pavilion 15-D057NR TouchSmart | HP Pavilion 15-D057SC TouchSmart |
| HP Pavilion 15-D057SR TouchSmart | HP Pavilion 15-D057TU TouchSmart | HP Pavilion 15-D058NR TouchSmart |
| HP Pavilion 15-D058SR TouchSmart | HP Pavilion 15-D058TU TouchSmart | HP Pavilion 15-D059NR TouchSmart |
| HP Pavilion 15-D059SE TouchSmart | HP Pavilion 15-D059SR TouchSmart | HP Pavilion 15-D059TU TouchSmart |
| HP Pavilion 15-D060NR TouchSmart | HP Pavilion 15-D060SW TouchSmart | HP Pavilion 15-D060TU TouchSmart |
| HP Pavilion 15-D061SE TouchSmart | HP Pavilion 15-D061TU TouchSmart | HP Pavilion 15-D062TU TouchSmart |
| HP Pavilion 15-D063TU TouchSmart | HP Pavilion 15-D064TU TouchSmart | HP Pavilion 15-D065TU TouchSmart |
| HP Pavilion 15-D066TU TouchSmart | HP Pavilion 15-D067TU TouchSmart | HP Pavilion 15-D068CA TouchSmart |
| HP Pavilion 15-D068TU TouchSmart | HP Pavilion 15-D069TU TouchSmart | HP Pavilion 15-D069WM TouchSmart |
| HP Pavilion 15-D070SO TouchSmart | HP Pavilion 15-D070SW TouchSmart | HP Pavilion 15-D070TU TouchSmart |
| HP Pavilion 15-D071ER TouchSmart | HP Pavilion 15-D071NR TouchSmart | HP Pavilion 15-D071SR TouchSmart |
| HP Pavilion 15-D071TU TouchSmart | HP Pavilion 15-D072NR TouchSmart | HP Pavilion 15-D072TU TouchSmart |
| HP Pavilion 15-D073ER TouchSmart | HP Pavilion 15-D073NR TouchSmart | HP Pavilion 15-D073SR TouchSmart |
| HP Pavilion 15-D073TU TS TouchSmart | HP Pavilion 15-D074ER TouchSmart | HP Pavilion 15-D074NR TouchSmart |
| HP Pavilion 15-D074SR TouchSmart | HP Pavilion 15-D074TU TouchSmart | HP Pavilion 15-D075ER TouchSmart |
| HP Pavilion 15-D075NR TouchSmart | HP Pavilion 15-D075SR TouchSmart | HP Pavilion 15-D076ER TouchSmart |
| HP Pavilion 15-D076NR TouchSmart | HP Pavilion 15-D076SR TouchSmart | HP Pavilion 15-D077SR TouchSmart |
| HP Pavilion 15-D078SR TouchSmart | HP Pavilion 15-D079ER TouchSmart | HP Pavilion 15-D079NR TouchSmart |
| HP Pavilion 15-D079SR TouchSmart | HP Pavilion 15-D079WM TouchSmart | HP Pavilion 15-D080ED TouchSmart |
| HP Pavilion 15-D080EE TouchSmart | HP Pavilion 15-D080SE TouchSmart | HP Pavilion 15-D081ED TouchSmart |
| HP Pavilion 15-D081NR TouchSmart | HP Pavilion 15-D081SE TouchSmart | HP Pavilion 15-D082NR TouchSmart |
| HP Pavilion 15-D083NR TouchSmart | HP Pavilion 15-D084EO TouchSmart | HP Pavilion 15-D085EO TouchSmart |
| HP Pavilion 15-D087CA TouchSmart | HP Pavilion 15-D088ER TouchSmart | HP Pavilion 15-D088SR TouchSmart |
| HP Pavilion 15-D089WM TouchSmart | HP Pavilion 15-D090NR TouchSmart | HP Pavilion 15-D092SR TouchSmart |
| HP Pavilion 15-D095NR TouchSmart | HP Pavilion 15-D097NR TouchSmart | HP Pavilion 15-D098NR TouchSmart |
| HP Pavilion 15-D099NR TouchSmart | HP Pavilion 15-D101TX TouchSmart | HP Pavilion 15-D102TX TouchSmart |
| HP Pavilion 15-D103TX TouchSmart | HP Pavilion 15-D104TX TouchSmart | HP Pavilion 15-D105TX TouchSmart |
| HP Pavilion 15-D106TX TouchSmart | HP Pavilion 15-D107TX TouchSmart | HP Pavilion 15-D108TX TouchSmart |
| | | |
| | | |
| | | |
| | | |
| | | |
| | | |
| | | |
| | | |
| | | |
| | | |
| | | |
| | | |
| | | |
| | | |
| | | |
| | | |
| | | |
| | | |
| | | |
| | | |
| | | |
| | | |
| | | |
| | | |
| | | |
| | | |
| | | |
| | | |
| | | |
| | | |
| | | |
| | | |
| | | |
| | | |
| | | |
| | | |
| | | |
| | | |
| | | |
| | | |
| | | |
| | | |
| | | |
| | | |
| | | |
| | | |
| | | |
| | | |
| | | |
| | | |
| | | |
| | | |
| | | |
| | | |
| | | |
| | | |
| | | |
| | | |
| | | |
| | | |
| | | |
| | | |
| | | |
| | | |
| | | |
| | | |
| | | |
| | | |
| | | |
| | | |
| | | |
| | | |
| | | |
| | | |
| | | |
| | | |
| | | |
| | | |
| | | |
| | | |
| | | |
| | | |
| | | |
| | | |
| | | |
| | | |
| | | |
| | | |
| | | |
| | | |
| | | |
| | | |
| | | |
| | | |
| | | |
| | | |
| | | |
| | | |
| | | |
| | | |
| | | |
| | | |
| | | |
| | | |
| | | |
| | | |
| | | |
| | | |
| | | |
| | | |
| | | |
| | | |
| | | |
| | | |
| | | |
| | | |
| | | |
| | | |
| | | |
| | | |
| | | |
| | | |
| | | |
| | | |
| | | |
| | | |
| | | |
| | | |
| | | |
| | | |
| | | |
| | | |
| | | |
| | | |
| | | |
| | | |
| | | |
| | | |
| | | |
| | | |
| | | |
| | | |
| | | |
| | | |
| | | |
| | | |
| | | |
| | | |
| | | |
| | | |
| | | |
| | | |
| | | |
| | | |
| | | |
| | | |
| | | |
| | | |
| | | |
| | | |
| | | |
| | | |
| | | |
| | | |
| | | |
| | | |
| | | |
| | | |
| | | |
| | | |
| | | |
| | | |
| | | |
| | | |
| | | |
| | | |
| | | |
| | | |
| | | |
| | | |
| | | |
| | | |
| | | |
| | | |
| | | |
| | | |
| | | |
| | | |
| | | |
| | | |
| | | |
| | | |
| | | |
| | | |
| | | |
| | | |
| | | |
| | | |
| HP Pavilion 15-R006LA LTNA | | |
| | | |
| | | |
| | | |
| | | |
| | | |
| | | |
| | | |
| | | |
| | | |
| | | |
| | | |
| | | |
| | | |
| | | |
| | | |
| | | |
| | | |
| | | |
| | | |
| | | |
| | | |
| | | |
| | | |
| | | |
| | | |
| | | |
| | | |
| | | |
| | | |
| | | |
| | | |
| | | |
| | | |
| | | |
| | | |
| | | |
| | | |
| | | |
| | | |
| | | |
| | | |
| | | |
| | | |
| | | |
| | | |
| | | |
| | | |
| | | |
| | | |
| | | |
| | | |
| | | |
| | | |
| | | |
| | | |
| | | |
| | | |
| | | |
| | | |
| | | |
| | | |
| | | |
| | | |
| | | |
| | | |
| | | |
| | | |
| | | |
| | | |
| | | |
| | | |
| | | |
| | | |
| | | |
| | | |
| | | |
| | | |
| | | |
| | | |
| | | |
| | | |
| | | |
| | | |
| | | |
| | | |
| | | |
| | | |
| | | |
| | | |
| | | |
| | | |
| | | |
| | | |
| | | |
| | | |
| | | |
| | | |
| | | |
| | | |
| | | |
| | | |
| | | |
| | | |
| | | |
| | | |
| | | |
| | | |
| | | |
| | | |
| | | |
| | | |
| | | |
| | | |
| | | |
| | | |
| | | |
| | | |
| | | |
| | | |
| | | |
| | | |
| | | |
| | | |
| | | |
| | | |
| | | |
| | | |
| | | |
| | | |
| | | |
| | | |
| | | |
| | | |
| | | |
| | | |
| | | |
| | | |
| | | |
| | | |
| | | |
| | | |
| | | |
| | | |
| | | |
| | | |
| | | |
| | | |
| | | |
| | | |
| | | |
| | | |
| | | |
| | | |
| | | |
| | | |
| | | |
| | | |
| | | |
| | | |
| | | |
| | | |
| | | |
| | | |
| | | |
| | | |
| | | |
| | | |
| | | |
| | | |
| | | |
| | | |
| | | |
| | | |
| | | |
| | | |
| | | |
| | | |
| | | |
| | | |
| | | |
| | | |
| | | |
| | | |
| | | |
| | | |
| | | |
| | | |
| | | |
| | | |
| | | |
| | | |
| | | |
| | | |
| | | |
| | | |
| | | |
| | | |
| | | |
| | | |
| | | |
| | | |
| | | |
| | | |
| | | |
| | | |
| | | |
| | | |
| | | |
| | | |
| | | |
| | | |
| | | |
| | | |
| | | |
| | | |
| | | |
| | | |
| | | |
| | | |
| | | |
| | | |
| | | |
| | | |
| | | |
| | | |
| | | |
| | | |
| | | |
| | | |
| | | |
| | | |
| | | |
| | | |
| | | |
| | | |
| | | |
| | | |
| | | |
| | | |
| | | |
| | | |
| | | |
| | | |
| | | |
| | | |
| | | |
| | | |
| | | |
| | | |
| | | |
| | | |
| | | |
| | | |
| | | |
| | | |
| | | |
| | | |
| | | |
| | | |
| | | |
| | | |
| | | |
| | | |
| | | |
| | | |
| | | |
| | | |
| | | |
| | | |
| | | |
| | | |
| | | |
| | | |
| | | |
| | | |
| | | |
| | | |
| | | |
| | | |
| | | |
| | | |
| | | |
| | | |
| | | |
| | | |
| | | |
| | | |
| | | |
| | | |
| | | |
| | | |
| | | |
| | | |
| | | |
| | | |
| | | |
| | | |
| | | |
| | | |
| | | |
| | | |
| | | |
| | | |
| | | |
| | | |
| | | |
| | | |
| | | |
| | | |
| | | |
| | | |
| | | |
| | | |
| | | |
| | | |
| | | |
| | | |
| | | |
| | | |
| | | |
| | | |
| | | |
| | | |
| | | |
| | | |
| | | |
| | | |
| | | |
| | | |
| | | |
| | | |
| | | |
| | | |
| | | |
| | | |
| | | |
| | | |
| | | |
| | | |
| | | |
| | | |
| | | |
| | | |
| | | |
| | | |
| | | |
| | | |
| | | |
| | | |
| | | |
| | | |
| | | |
| | | |
| | | |
| | | |
| | | |
| | | |
| | | |
| | | |
| | | |
| | | |
| | | |
| | | |
| | | |
| | | |
| | | |
| | | |
| | | |
some tips for the brand new replacement HP OA04 battery
Brand new replacement HP OA04 battery must be fully charged with over 8-12 hours for the first time use, and the first 3 charge/discharge cycles are very importantly for get max performance.
Do not try to modify or disassemble the OA04 battery pack because this may cause damage to it.
If it is using the external power supply for long time, please remove the replacement HP OA04 battery from your laptop, this can increase battery life.
It is normal for a battery to become warm during charging and discharging. If the replacement HP OA04 laptop battery is not going to be used, please to store the battery in a cool, dry and clean place.
If the replacement HP OA04 laptop battery can't work fine, please check twice to confirm that the battery is defective or not, and contact our customer service representative ASAP, let us know the Detailed Problem, we will do our best to serve you
Additional information
| | |
| --- | --- |
| Weight | 0.5 kg |
| Dimensions | 30 × 10 × 5 cm |
| Available Variant | |
| Warranty | |
| No of Cells | |
| Capacity | |
| Compatibility | |