L19M4PDC Laptop Battery Compatible with Lenovo Ideapad Yoga 7-14ITL5 7-15ITL5 Series Notebook L19L4PDC L19C4PDC 15.36V 71Wh 4472 mAh
₹8,999.00 Incl GST (-33%)
You Save:
₹

3,000.00 (33.34%)
🔖OFFER : Get 5% Discount across website
use code: APRIL5X Offer ends in 19 hrs 23 mins 8 secs. 🕐
🚴‍♂️ Same Day Delivery: (for prepaid orders & selected cities only)
Want it today, June 11? Order within 13 hrs 43 mins 8 secs. Select same day from Delivery option (Order placed on Sunday will be delivered on Monday)
Product Highlight
Battery type: Li-ion. Voltage: 15.36V.  Capacity: 71Wh 4675mAh
Replacement For Laptop: Lenovo Ideapad Yoga 7-14ITL5 Ideapad Yoga 7-15ITL5 Series Notebook
Compatible Part Number: L19C4PDC 5B10Z26482 L19L4PDC 5B10Z26485 L19M4PDC 5B10Z26479
Warranty: 6 months carry in warranty by Lap Gadgets (onsite warranty option also available)
👨‍👨‍👦‍👦-
Someone from Bangalore
bought this item recently.
Real Reviews on Google.
Genuine products.
Good website store for laptop parts..good delivery in north india
Maneesh Pathak
2023-05-13
I received well packed and very well working bettery. Initially i am worried about company ,since its first time i have chosen,and get very well communication on watup . Another thing about product I have received manufacturing of 2019,but as i attach my laptop and review two days , I can say its awesome. Thanking you Lap Gadgets team. I also give my opinion ,for better for people like me ,if your application like other ecommerce platform,it will be more interactive for us. But overall i can say its trustable and reliable. Thanks
Mohan Kakumanu
2023-04-28
I have purchased a laptop battery and I was having trouble in replacement and the support helped me by doing video call and explaining.
The urge to write about my experiences with LapGadgets made me ask for the review link from them. It would be difficult to comprehend my experience in words though but still for the benefit of customers like me I would. It so happened that my ThinkPad's battery had died and I purchased a new battery about a year ago from LapGadgets, which they supplied was original and due to perhaps several charging cycles it's capacity dipped to a significant fraction and since LapGadgets offered 1 year warranty with the same I reached out to them to which they promptly responded. I must mention Mr. Jignesh from LapGadgets who took an extra mile to send me a fresh, original and obviously non-refurbished battery pack within promised time, the experience between these was amazing and I would always recommend LapGadgets for everyone to fulfil their laptop parts replacements
I ordered multiple macbook usb c compatible chargers , quality was superb , Jignesh bhai provided me discounts , next day delivery, nice packing, overall nice experience , would easily recommend to anyone buying compatible chargers
Shamsher Singh
2023-03-25
I had a wonderful experience with Lap Gadgets . I received the Laptop Battery which was, unfortunately not the right one for my HP laptop. Before I reached the concerned personnel , I doughts for replacement. However, to my surprise , the matter was resolved immediately on priority. I am thankful to them and I wish to place it on record. Shamsher Singh.
akiL Totanawala
2023-03-24
I placed an Order for my Laptop & it was delivered in 3 days .. The Battery is Genuine & comes with One Year Warranty ..
Description
L19M4PDC Laptop Battery Compatible with Lenovo Ideapad Yoga 7-14ITL5 7-15ITL5 Series Notebook L19L4PDC L19C4PDC 15.36V 71Wh 4472 mAh
For Ideapad Yoga 7-14ITL5 Yoga 7-15ITL5 Series
12 months warranty Lap Gadgets
₹

8,999.00
Incl GST
(-33%)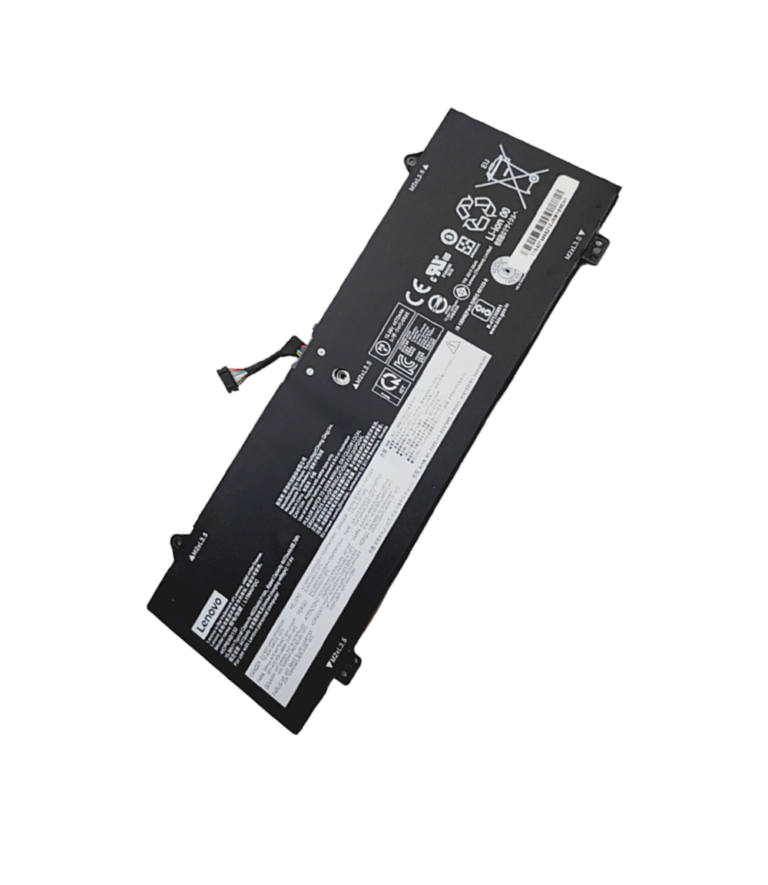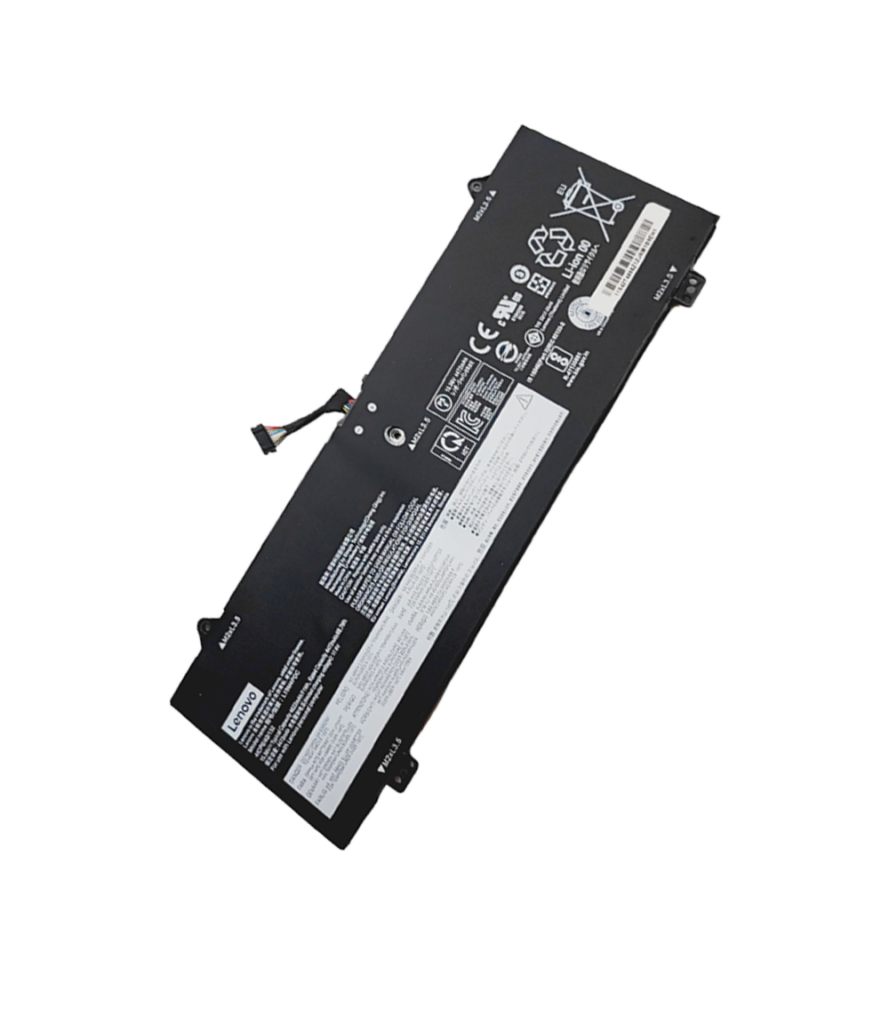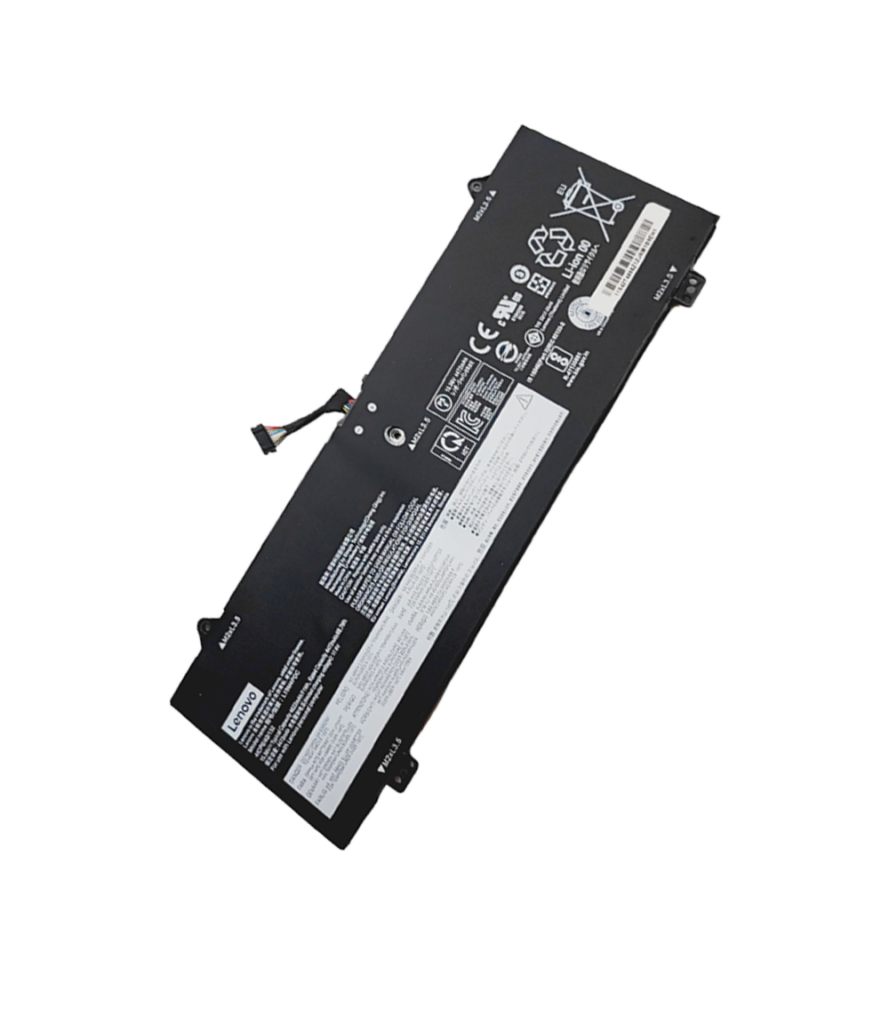 Lap Gadgets batteries to keep you connected always to carry out your important work on your Dell Latitude notebook. No matter wherever you are.
Lap Gadgets replacement batteries are best in industry in terms of quality, reliability and price. You are being asssured for every paise you spent on this Dell battery. 
Rigorous Testing – All our batteries are tested to ensure it gives optimal performance to you.
Note
Please ensure that your power socket at home or office does not have earthing leakage.
Type – Laptop Battery
Voltage – 15.36v ~ 4675mAh 
Wattage – 71wh
cells – 4 cells 
12 months by Lap Gadgets India. (No warranty for burned or damaged pins / cables)
We are confident in our product hence we give you 10 days free returns & 30 days self return window to either get replacement or return (know more)
Lenovo L19M4PDC BATTERY
is made with high quality material with precise finish which ensures the perfect fitting of the battery into the battery compartment inside the laptop.
Yoga 14c 2021
Yoga 14c ITL 2021
Yoga 7 14
Yoga 7 14ITL5
Yoga 7 14ITL5 82BH0002US
Yoga 7 14ITL5 82BH000DUK
Yoga 7 14ITL5 82BH000RPH
Yoga 7 14ITL5 82BH000TPH
Yoga 7 14ITL5 82BH001AFR
Yoga 7 14ITL5 82BH001JGE
Yoga 7 14ITL5 82BH001LPH
Yoga 7 14ITL5 82bh0026id
Yoga 7 14ITL5 82BH0028LM
Yoga 7 14ITL5 82BH002CHH
Yoga 7 14ITL5 82BH003QSB
Yoga 7 14ITL5 82BH003UID
Yoga 7 14ITL5 82BH004HIN
Yoga 7 14ITL5 82BH004LGE
Yoga 7 14ITL5 82BH004NGE
Yoga 7 14ITL5 82BH0053RU
Yoga 7 14ITL5 82BH005NTA
Yoga 7 14ITL5 82BH005PTA
Yoga 7 14ITL5 82BH0068IV
Yoga 7 14ITL5 82BH006AIV
Yoga 7 14ITL5 82BH006DIV
Yoga 7 14ITL5 82BH006HIV
Yoga 7 14ITL5 82BH006MIV
Yoga 7 14ITL5 82BH007VMB
Yoga 7 14ITL5 82BH008PRU
Yoga 7 14ITL5 82BH008UGE
Yoga 7 14ITL5 82BH009DMX
Yoga 7 14ITL5 82BH009EMH
Yoga 7 14ITL5 82BH009LMX
Yoga 7 14ITL5 82BH00A8CK
Yoga 7 14ITL5 82BH00AACK
Yoga 7 14ITL5 82BH00ALCY
Yoga 7 14ITL5 82BH00B5MB
Yoga 7 14ITL5 82BH00CJVN
Yoga 7 14ITL5 82BH00CTIN
Yoga 7 14ITL5 82BHCTO1WW
Yoga 7 14ITL5(82BH)
Yoga 7 14ITL5(82BH004WGE)
Yoga 7 14ITL5(82BH004XGE)
Yoga 7 15ITL5 82BJ0003US
Yoga 7 15ITL5 82BJ0006US
Yoga 7 15ITL5 82BJ000BPH
Yoga 7 15ITL5 82BJ000GFR
Yoga 7 15ITL5 82BJ000JFR
Yoga 7 15ITL5 82BJ002SGE
Yoga 7 15ITL5 82BJ002UGE
Yoga 7 15ITL5 82BJ003USB
Yoga 7 15ITL5 82BJ003XIV

Yoga 7 15ITL5 82BJ004BIV
Yoga 7 15ITL5 82BJ0051MB
Yoga 7 15ITL5 82BJ005SRU
Yoga 7 15ITL5 82BJ005TRU
Yoga 7 15ITL5 82BJ006ECK
Yoga 7 15ITL5 82BJ006FCK
Yoga 7 15ITL5 82BJ006GCK
Yoga 7 15ITL5 82BJ006HCK
Yoga 7 15ITL5 82BJ006QCY
Yoga 7-15ITL5
Yoga 7-15ITL5(82BJ)
Yoga 7-15ITL5(82BJ0030GE)
Yoga 7-15ITL5(82BJ0031GE)
Yoga 7-15ITL5(82BJ005HGE)
Yoga 7-15ITL5(82BJ006NGE)
Yoga C750-14ITL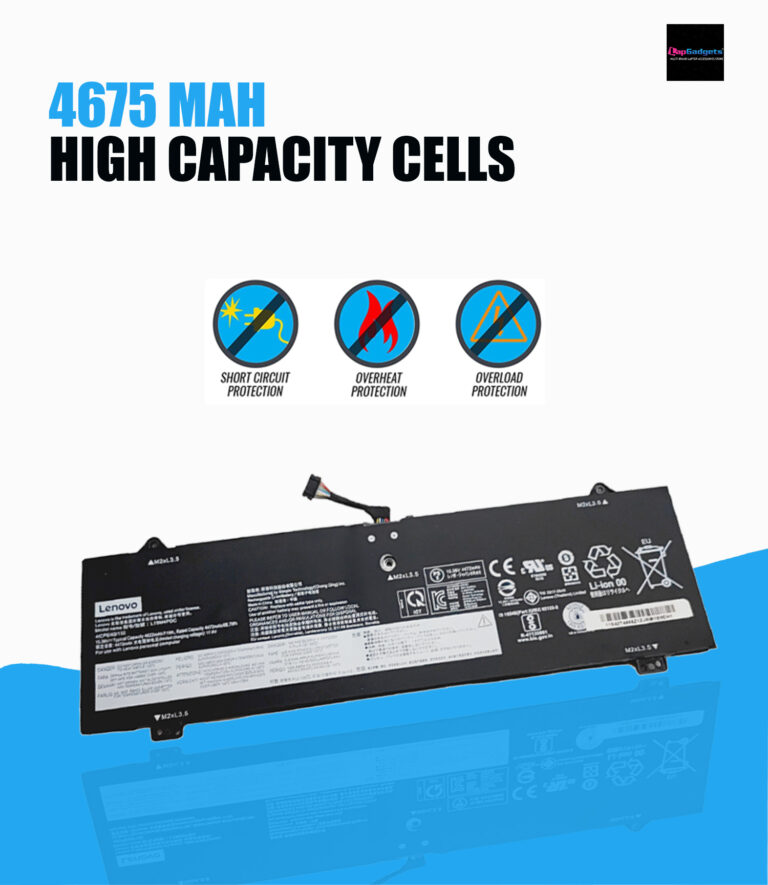 Not sure if this is the right battery for your Lenovo Laptop?
Get in touch with our Lenovo Battery Experts, who are available for your help (
click here
)
Why buy from Lap Gadgets ?
Q & A
Q & A
There are no questions yet