Dell Inspiron 14 (5447) / 15 (5547) 43Wh 3-cell Laptop Battery – 0PD19 TRHFF w/ 1 Year Warranty
From: ₹4,999.00 18% GST Included (-30%)
🛒
53
sold in last 30 days
 Brand NEW Battery Type: Li-ion Voltage:11.1V Capacity:43WH Cells:3-cell Color: Black,High Quality Battery for DELL;

Battery Models:TRHFF 1V2F6 01v2f6 0DFVYN 0PD19 58DP4 5MD4V 86JK8 DFVYN P39F DL011307-PRR13G01;Dell Inspiron 15 5000 Series i5547-3750sLV

This laptop Battery works with Dell Inspiron 5445 5447 5448 5545 5547 5548,Inspiron I4-5447 I5-5547 N5447 N5547;Latitude 15 3550, Latitude 3450 3550 Series

Grade A cells ensure fast charges and low power consumption; Built-in circuit protection ensures both safety and stability.Customer Questions: Any questions you can contact with us, we will respond within 24 hours.

12 hassle free months warranty by Lap Gadgets (10 days money back guarantee) by Lap Gadgets
Dell Inspiron 14 (5447) / 15 (5547) 43Wh 3-cell Laptop Battery – 0PD19 TRHFF w/ 1 Year Warranty
Our brand new 43Wh(11.1V, 3 cells cell) replacement Dell inspiron 5547 batteries are made with high quality cells ( SANYO, BAK, SAMSUNG etc.), lasting as long as the original battery did. All of our Li-ion replacement batteries for Dell TRHFF have been tested and proven to match and/or exceed original battery performance and 100% compatible with Original Manufacturer Specifications. Every piece of battery for Dell TRHFF laptop has been tested on Dell systems to ensure the safety for your Dell laptop.
This high quality rechargeable battery for Dell TRHFF laptop is designed with the highest control standards; have internal circuit boards with smart chips ( Cell imbalance shut off protection, Thermal runaway protection, Overcharge shut off protection, Over discharge shut off protection, High/low temperature shut off protection ), and are made from eco-friendly materials without lead or mercury. Every replacement Dell laptop batterry has been Certified by CE, UL, ROHS, ISO9001/9002 and has passed strict safety tests. Long lasting, this extended 3 cells Dell TRHFF battery can be charged/discharged for more than 600-800 cycles.
Use it anywhere you go. Get optimum performance at every stage of your life.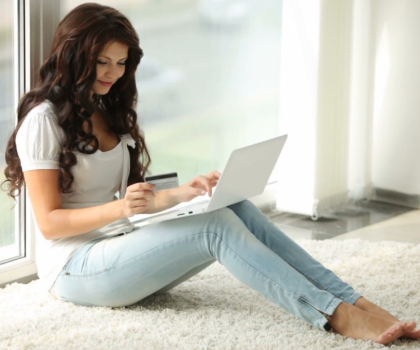 HOME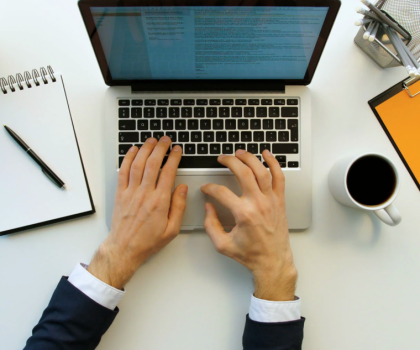 OFFICE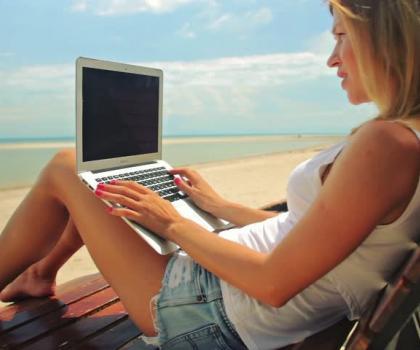 VACATION
Compatibles Part Numbers
00PD19
01V2F6
01WWHW
0PD19
1V2F6
1WWHW
451-BBJY
451-BBK1
451-BBKI
451-BBLX
58DP4
5MD4V
86JK8
9HRXJ
DFVYN
DL011307-PRR13G01
DWFYM
OPD19
P38F
P38F001
P39F
P39F001
P39F-002
P49G
P49G-001
P49G002
R77WV
TRHFF
VPH5X
Fit Models
Inspiron 14-5447
Inspiron 14-5448
Inspiron 15-5545
Inspiron 15-5547
Inspiron 15-5548
Inspiron 15R (5545)
Inspiron 5442
Inspiron 5443
Inspiron 5445
Inspiron 5447
Inspiron 5448
Inspiron 5542
Inspiron 5543
Inspiron 5545
Inspiron 5547
Inspiron 5548
Inspiron I4-5447
Inspiron I5-5547
Inspiron N5447
Inspiron N5547
Latitude 14 3450
Latitude 15 3550
Latitude 3450
Latitude 3550
Dell Original Inspiron 14 (5447) / 15 (5547) 43Wh 3-cell Laptop Battery – TRHFF : Learn how to replace
Please read the instruction carefully before using the battery for Dell TRHFF
1. Please discharge the Brand new replacement Dell TRHFF battery to 3% then fully charge with over 8-12 hours for the first time use, and the first 3 charge/discharge cycles are very importantly for getting max performance.
2. Battery needs recycling frequently. It is rcommended to discharge and charge it once per two months at least,in order to the replacement Dell TRHFF battery maintain the best performance. Please discharging it to 3%, and then charging it full.
3. If external power supply will be used for a long time, please remove the replacement Dell TRHFF battery from your laptop, which can increase battery life.
4. It is normal for a battery to become warm during charging and discharging. If the replacement Dell TRHFF laptop battery is not going to be used, please store the battery in a cool, dry and clean place.
5. Never take out the TRHFF battery from the laptop when charging or discharging.
6. If the replacement Dell TRHFF laptop battery can't work well, please check twice to confirm that whether the battery is defective or not; if the problem still remains, please contact our customer service representative ASAP and let us know the problem in detail. We will do our best to serve you.