Compatible Replacement 14 Inch Black Laptop Keyboard for Sony SVE14 Vaio SVE11 SVE Series US Version
Sony Laptop Keyboard SVE 14 US Version
6 months warranty Lap Gadgets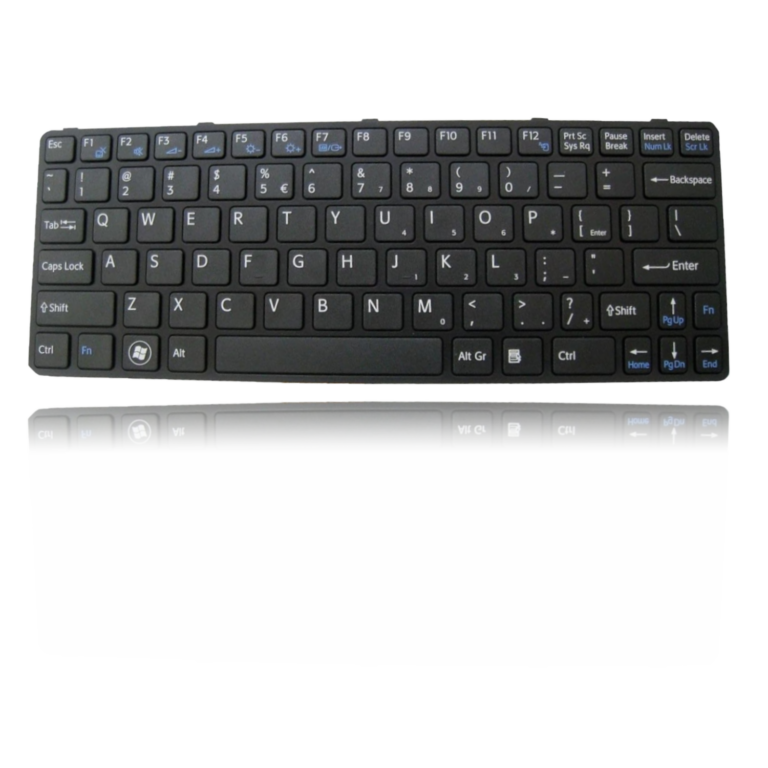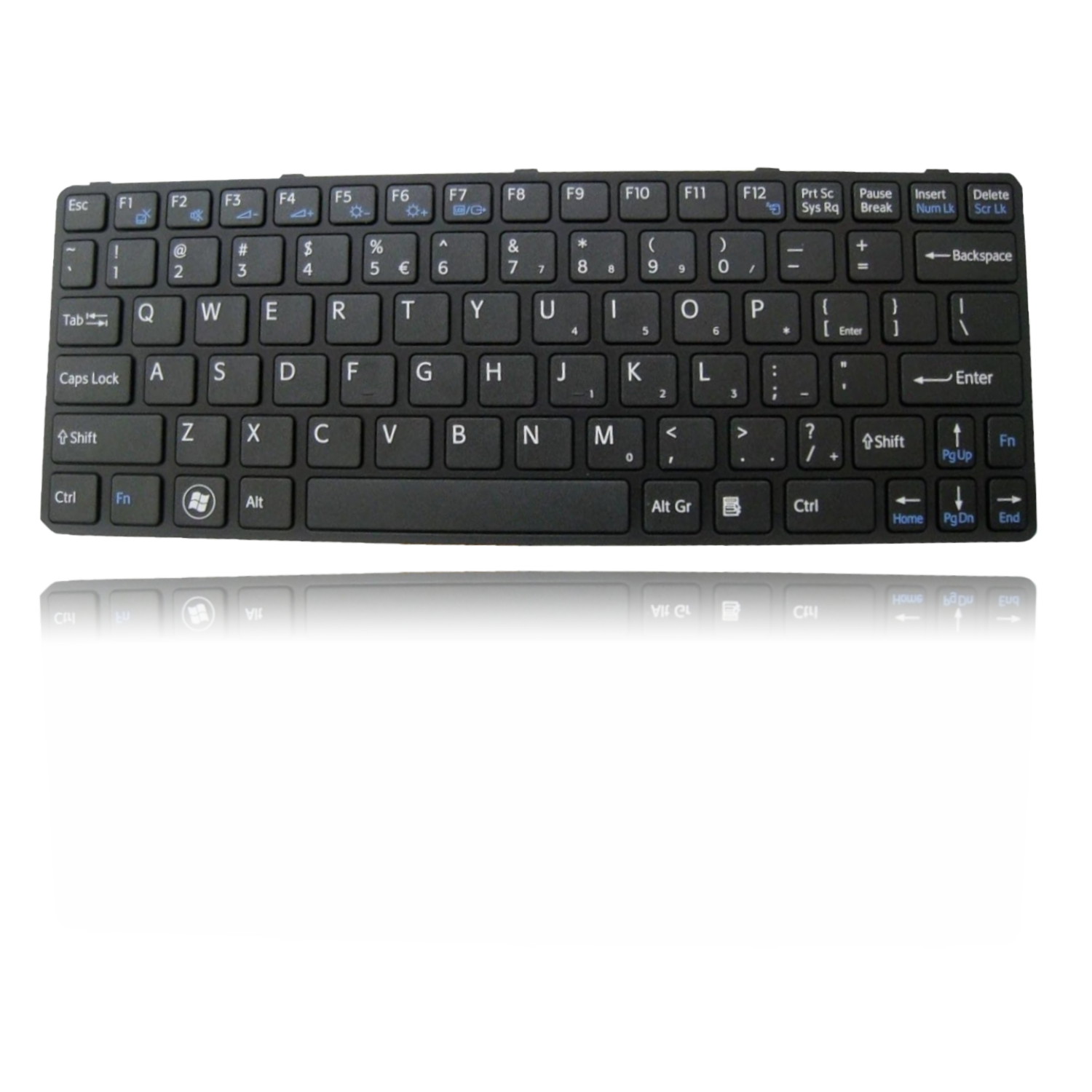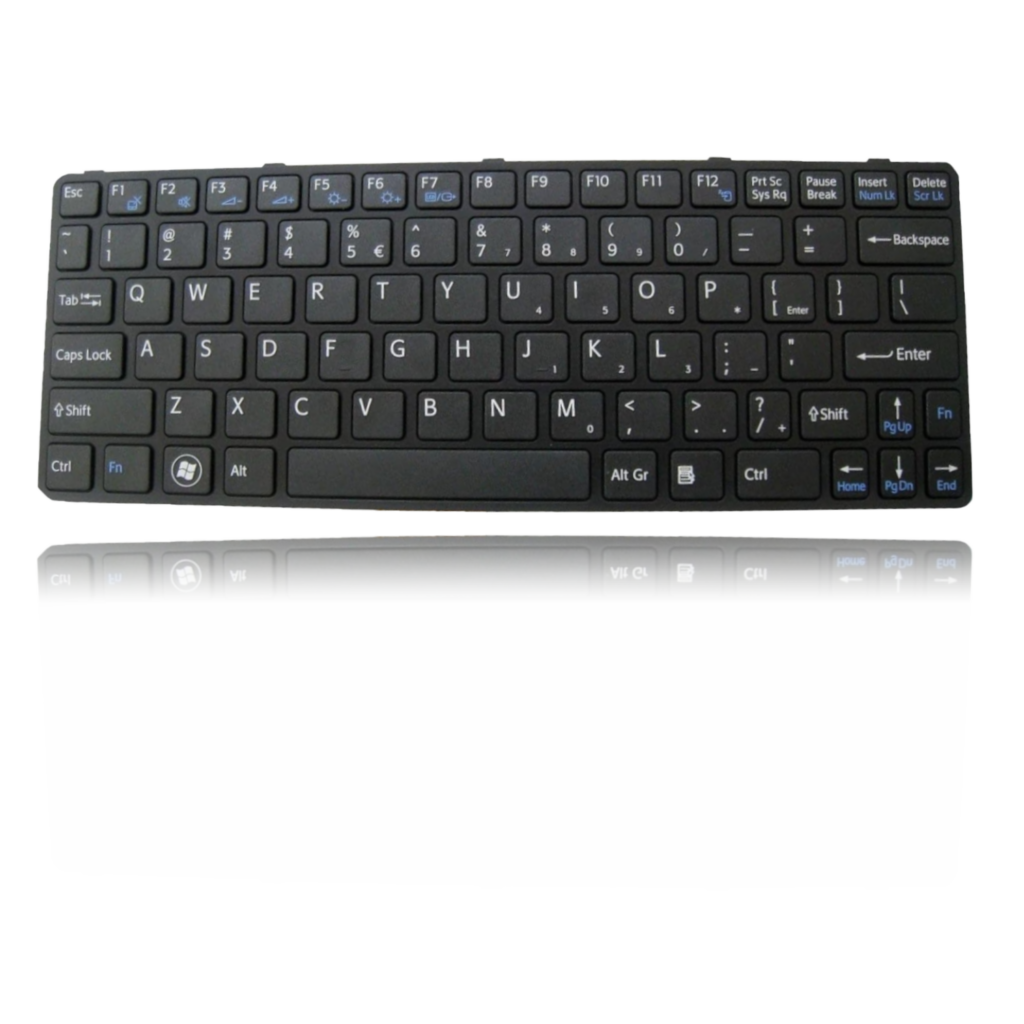 Laptop Keyboard for Sony SVE14 
Upgrade your Sony Vaio SVE14, SVE11, and SVE Series laptop with our compatible replacement 14-inch black laptop keyboard, designed for the US market. Engineered for performance and precision, this keyboard will redefine your typing experience.
🚀 Effortless Typing: Say goodbye to clunky and unresponsive keys. Our compatible replacement keyboard guarantees smooth and precise keystrokes, making typing effortless and enjoyable.
🌈 Sleek and Functional: Elevate your laptop's aesthetics with our sleek black keyboard. It not only complements your Sony Vaio but also adds a touch of sophistication to your daily computing.
💪 Built to Last: Crafted with precision engineering, this keyboard is built for durability. It's designed to be your trusted typing companion for years to come, with keys that endure daily use.
🛠️ Simple Installation: Installing our keyboard is a straightforward process – no technical expertise required. It seamlessly fits your Sony Vaio SVE14, SVE11, and SVE Series laptops, ensuring a hassle-free upgrade.
🌐 Customer-Tested and Approved: Join the community of satisfied customers who have experienced the difference our laptop keyboard brings to their Sony Vaio laptops. Read the glowing reviews and discover the significant improvement in your typing experience.
Upgrade your Sony Vaio SVE14, SVE11, and SVE Series laptop with the Compatible Replacement 14-Inch Black Laptop Keyboard (US Version) and enjoy efficient typing and a stylish laptop makeover.
🛒 Click the "Add to Cart" button now and enhance your Sony Vaio with our laptop keyboard. Elevate your typing experience and transform your laptop today! 🚀
Benefit
Comfortable and productive typing
Easy to see in low-light conditions
Protection from spills and accidents
Long-lasting durability
The Significance of a Quality Keyboard
A laptop's keyboard is one of its most critical components. Upgrading to a high-quality keyboard can significantly enhance your typing experience and overall productivity.
Precision and Comfort:
A well-designed keyboard offers precise key presses and a comfortable typing experience. Whether you're typing lengthy documents, emails, or engaging in online chats, a quality keyboard can make a substantial difference.
Aesthetic Enhancement:
Choosing a replacement keyboard is also an opportunity to refresh the look of your laptop. Opting for a sleek black keyboard can give your laptop a modern, sophisticated appearance.
Ensuring Compatibility:
Before purchasing a replacement keyboard, it's crucial to ensure that it is compatible with your Sony Vaio SVE14, SVE11, or SVE Series laptop (US Version). Compatibility ensures that the installation process goes smoothly and that the new keyboard functions optimally.
Tailored for Your Laptop Model:
The replacement keyboard we're discussing here is specifically designed for 14-inch Sony Vaio SVE14, SVE11, or SVE Series laptops in the US Version. This means it's engineered to fit seamlessly with your laptop's chassis and layout.
6 months by Lap Gadgets India. (No warranty for burned or damaged pins / cables)
We are confident in our product hence we give you 10 days free returns & 30 days self return window to either get replacement or return (know more)
Why buy from Lap Gadgets ?