Dell original Laptop Screen 15.6″ 30 pin WXGAHD LCD LED Widescreen HRN6M
₹10,999.00 18% GST Included (-45%)
🛒
13
sold in last 30 days
Dell Part Number/SKU: HRN6M
Genuine Dell OEM Part
Resolution : WXGAHD (1366 x 768), 30 pin connector size
1 Year Warranty by Dell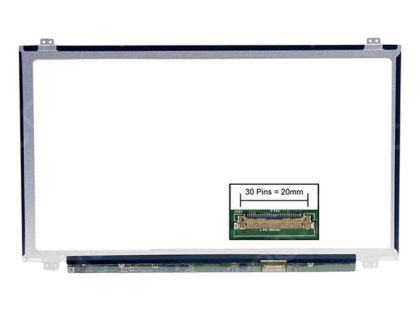 Perfect Screen  for Dell Inspiron, Latitude, Vostro and precision  laptop series
This replacement Lcd screen selected Dell laptop series is highly compatible with your Dell laptop. Give life to your broken laptop screen. Revive your memories with the all new Dell original laptop screen.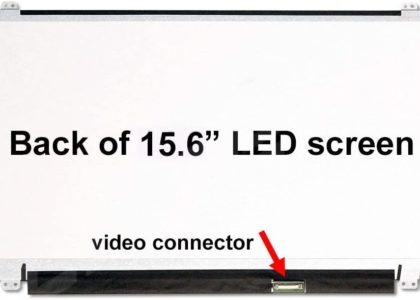 High Quality screen for Dell laptop
Kindly check your original screen connector size. It has 30 pin video connector. Best in class resolution.
Inspiron 3595
Inspiron 15 (3542)
Inspiron 15 (3541)
Inspiron 15 (5547)
Inspiron 15 (5548)
Inspiron 15 (3543)
Inspiron 15 (7548)
Inspiron 15 (3551)
Inspiron 15 (5558)
Inspiron 15 (5551)
Inspiron 15 (5555)
Inspiron 15 (3558)
Inspiron 15 (5559)
Inspiron 15 (3552)
Inspiron 15 (3555)
Inspiron 15 (5567)
Inspiron 15 (5565)
Inspiron 15 (5566)
Inspiron 15 (3565)
Inspiron 15 (3567)
Inspiron 15 (5570)
Inspiron 15 (5575)
Inspiron 15 (3573)
Inspiron 15 (3576)
Inspiron 15 (5557)
Inspiron 15 (3559)
Inspiron 15 (3568)
Inspiron 3584
Inspiron 3585
Inspiron 15 (3583)
Inspiron 3582
Inspiron 3581
Inspiron 3580
Inspiron 15 (5552)
Latitude E6540
Latitude 3550
Latitude E5550
Latitude E5570
Latitude 3560
Latitude 3570
Latitude 5580
Latitude 3580
Latitude 5590
Latitude 3590
Latitude 5591
Latitude 3500
Precision M4800
Precision M2800
Precision 15 (3510)
Precision 3520
Precision 3530
Vostro 15 (3546)
Vostro 15 (3558)
Vostro 15 (3559)
Vostro 15 (5568)
Vostro 15 (3568)
Vostro 15 (3565)
Vostro 15 (3578)
Vostro 15 (3549)
Vostro 15 (3561)
Vostro 15 (3562)
Vostro 3584
Vostro 3581
Learn how to replace your Dell laptop screen