Dell 130W 7.4mm Barrel AC Adapter With India power cord
You Save:
₹

1,900.00 (44.20%)
₹4,299.00 Incl GST (-44%)
🎁 Save 5% on UPI - Debit - Credit Cards
Get 5% instant discount on UPI - Credit-Debit Cards. Offer ends in 12 hrs 54 mins 57 secs. 🕐
🚴‍♂️ Same Day Delivery: (for prepaid orders & selected cities only)
Want it today, September 13? Order within 07 hrs 14 mins 57 secs. Select same day from Delivery option (Order placed on Sunday will be delivered on Monday)
Power up your Dell laptop with the Dell 130W 7.4mm Barrel Laptop Charger, a high-quality power supply designed for worldwide compatibility.
🔌 Universal Compatibility: This charger supports input voltage ranging from 100-240 volts and a frequency of 50/60 Hz, making it compatible worldwide.
⚡ Powerful Performance: With an output voltage of 19.5 volts and a current of 6.7 amps, this 130W charger ensures quick and efficient charging.
🔌 Compatible Models: Ideal for various Dell laptops, including Alienware 13, Alienware Alpha, Alienware M11x, Alienware M11x R2, Alienware M11x R3, and Inspiron 14 5000 Series (5458).
🔌 Part Number: Compatible with part numbers 63P9N, 063P9N, CN-063P9N, HG5D1, ensuring the right fit for your Dell laptop.
🌟 One-Year Warranty: Enjoy peace of mind with a one-year national warranty provided by Dell India. We stand by the quality of our products.
👨‍👨‍👦‍👦-
Someone from Jamshedpur & 10 others
bought this item recently.
Real Reviews on Google.
Customer support is very good and reliable.
Kayyala Subba Rao
2023-07-14
Good
The quality of the product I orderd was very good. Delivery was on time. Satisfied 😀
Srinivas Yalamarthy
2023-07-13
Indeed, it was a pleasant experience. I had numerous doubts when attempting to procure a battery for my Macbook Air. After carefully considering the pros and cons, I ultimately decided to go with Lap Gadgets. Although I initially had reservations since it was my first time dealing with them, I was pleasantly surprised. The battery was delivered as promised, and I have successfully installed it. Currently, it is working fine and providing me with a backup of over 5 hours. I hope it continues to perform well in the long run. If it consistently provides me with good backup, I will enthusiastically recommend Lap Gadgets through my social media channels. I extend my best wishes to them.
Very good service
Bought a display and it's awesome! Would recommend it. But please consult their support before a purchase to see if it supports your laptop.
I had great experience with Lap Gadgets. Support and response is spontaneous. Keep it up.
Their service is extremely good. They are very professional in their dealing. Their return policy is also very good. I have had very professional and fast response from the team. I wish to recommend them due to their continued focus on customer need and service. They were prompt on phone and email. The response was Swift and delivery was super fast.
Good website compare to Amazon in order to purchase the new Asus charger in reasonable price. Also their customer service is also good. The person guided me to purchase the correct pin charger. I will definitely recommend website in case if u r ordering first time.
Dell 130W 7.4mm Barrel AC Adapter With India power cord
For Macbook Air 2013 to 2017
12 months warranty by Lap Gadgets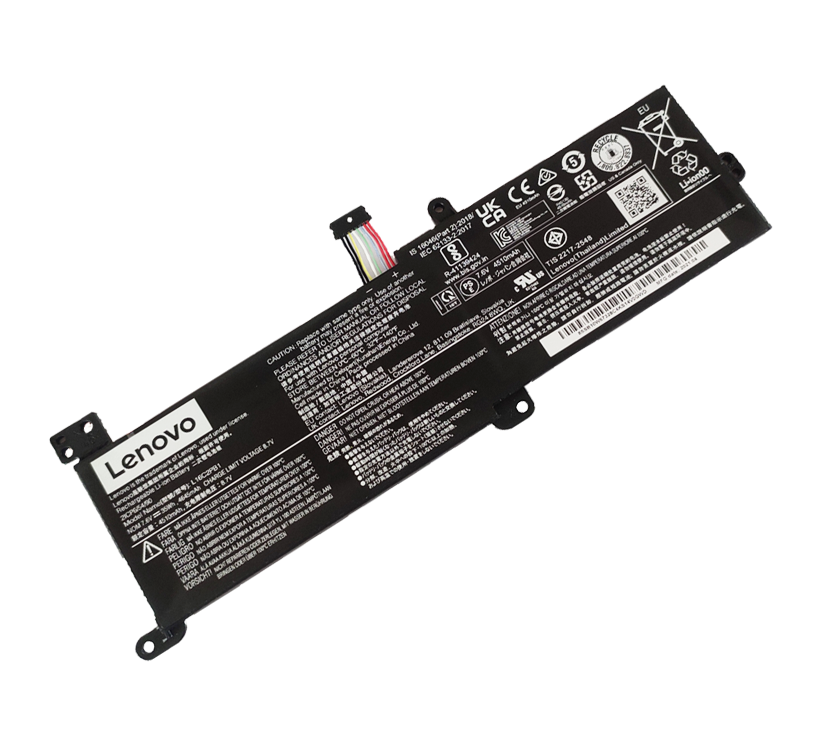 Lenovo original Battery to keep you connected always to carry out your important work on your Ideapad. No matter wherever you are.
Lenovo original batteries are best in industry in terms of quality, reliability and price. You are being asssured for every paise you spent on this asus charger.
Rigorous Testing – All our batteries are tested to ensure it gives optimal performance to you.
Note
Please ensure that your power socket at home or office does not have earthing leakage.
Battery Model – L16C2PB1
Type – Li-ion Battery
Voltage – 7.6v
Capacity – 35wh / 4645 mAh
Condition – 100% Brand New Sealed packed from manufacturer (Lenovo)
Packaging – 1 pcs battery + manuals comes in Brand original packing
12 months by Lenovo India. (No warranty for burned or damaged pins / cables)
We are confident in our product hence we give you 10 days free returns & 30 days self return window to either get replacement or return (know more)
The Lenovo L16C2PB1 BATTERY features a compact design which fits easily and comfortably in your laptop. In addition the highest quality cells gives you optimum backup to carry out your daily work.
With lenovo warranty support you can concentrate more on your work rather searching for after sale support.
Replacement for Part Number:
L16C2PB2 L16C2PB1 L16L2PB2 L16L2PB1 L16L2PB3

L16S2PB1 L16M2PB1 L16M2PB2 L16M2PB3 L17L2PF1 L17M2PB7
IdeaPad 130-14"/15.6″:
IdeaPad 130-14AST (81H4) / 130-14IKB / 130-15AST
IdeaPad 320-14″:
IdeaPad 320-14IAP / 320-14AST / 320-14ISK (80XG) / 320-14IKB.
IdeaPad 320-15.6″:
IdeaPad 320-15ABR / 320-15AST / 320-15IAP / 320-15IKB / 320-15ISK.
IdeaPad 320-17.3″:
IdeaPad 320-17ABR (80YN) / 320-17AST / 320-17IKB (80XM), (81BJ) / 320-17ISK (80XJ).
IdeaPad 330-14″:
IdeaPad 330-14AST / 330-14IGM / 330-14IKB.
IdeaPad 330-15.6″:
IdeaPad 330-15AST / 330-15IGM / 330-15IKB.
IdeaPad 330-17.3″:
IdeaPad 330-17AST / 330-17IKB (81DK).
IdeaPad 520-15.6″:
IdeaPad 520-15IKB / 520-151KB (80YL), (81BF).
IdeaPad S145-14″:
IdeaPad S145-14AST / S145-14API / S145-14IGM / S145-14IKB / S145-14IIL / S145-14IWL.
IdeaPad S145-15″:
IdeaPad S145-15AST / S145-15API / S145-15IGM / S145-15IKB / S145-15IIL / S145-15IWL.
IdeaPad V320-17″:
IdeaPad V320-17IKB / V320-17ISK.
IdeaPad V14-14″:
IdeaPad V14-IWL (81YB).
IdeaPad V15-15.6″:
IdeaPad V15-ADA, V15-ADA-82C7.
IdeaPad V15-IGL, V15-IGL-82C3.
IdeaPad V15-IIL, V15-IIL-82C5.
IdeaPad V15-IKB, V15-IKB-81YD.
IdeaPad V15-IWL, V15-IWL-81YE.
IdeaPad B320-14IKB
IdeaPad V145-15AST V145-15AST-81MT
Why buy from Lap Gadgets ?
Not sure if this is the right battery for your laptop ?
Get in touch with our Lenovo Product Experts, who are available for your help (click here)
Q & A
There are no questions yet