New Apple C Type Charger 30w USB C Power Adapter for Apple iPhone iPad Macbook 12″ Macbook 13″
Premium Quality
Roll over image to zoom in
Click to open expanded view
₹1,799.00 – ₹3,199.00 GST Included (-40%)
🎁 Get 12% Off : use code "12XNAVRATRI"
Limited Time Offer ends in 21 hrs 21 mins 31 secs. For prepaid orders & selected products only.
🚚 Same Day Shipping
Same Day Delivery available in Pune, Bengaluru, Mumbai, Surat & Ahmedabad . Want it tomorrow, October 1? Order within 17 hrs 21 mins 31 secs. (know more)
🛡️ 30 days Buyer Protection
You are fully protected by our 30 days Money Back Guarantee. If you don't like our products over the next 30 days, then we will gladly refund your money. (know more)
🚀
83
sold in last 90 days
Output: 30W Watts (20V x 1.5A), Pin: USB Type-C (USB PD / QC 3.0), Input: AC 100-240V~1.5A (50-60Hz)

Compatible with: Macbook Air 13" introduced 2018 onwards & Macbook 12" 2015 onwards. Model no: Macbook Air: A1932, A2179. Macbook 12: A1534. NOT Compatible with Macbook Pro with MG1 or MG2 connectors. Only compatible with USB Type C Port

Regulates Output voltage automatically, Short circuit/ over load protection. High Gloss casing, High temperature protection, Low ripple operating noise. Quick Charge 3.0 Charging Capability. USB PD (usb power delivery quick charging technology)

NOTE:- Select brand from the given options 

contact us for product enquiry at +91-8160199528
👨‍👨‍👦‍👦-
Rithika from Hyderabad, Danjeeth from Bangalore & 81 others
bought this item recently.
Buy with confidence you get 10 days free returns and 30 days moneyback guarantee in our products
know more
Easy Returns
Buying on lapgadgets.in is very simple and safe, you are protected by Razorpay - India's leading payment gateway
Secured Transaction
We are much confident in our products hence we take atmost care and responsibility to satisfy you.
know more
Our Promise
Our customer support experts are available for your new purchase query or any technical query of any product
Excellent Support
Consult our experts, avoid the risk of laptop failure and other damage du to wrong part purchase.
know more
Expert's Advice
Frequently Bought Together

Customers who bought this item also bought
₹

1,599.00 –

₹

2,499.00 GST Included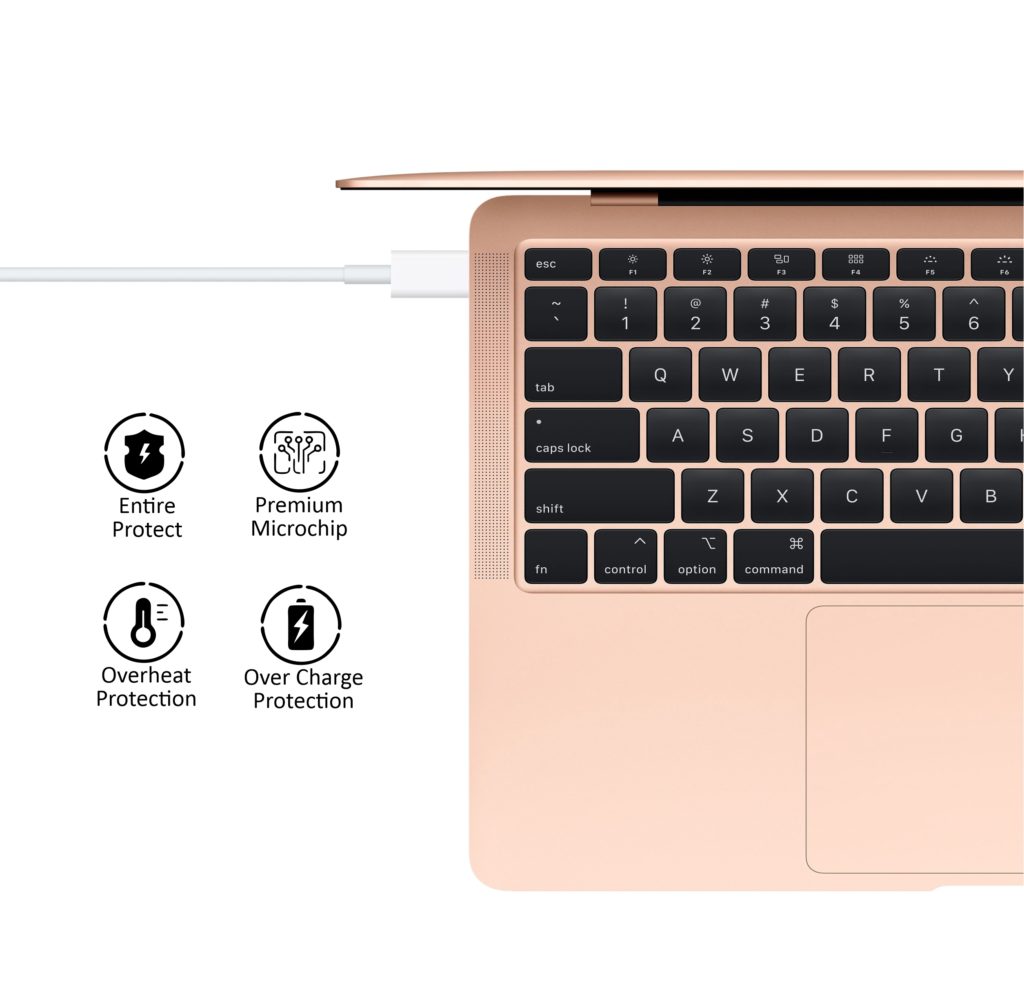 Get Going with this 30w Type C Charger, do not halt your work
This 30w Type C charger  is the best option for selected Apple Macbook Air 13′ and 12′ notebooks. 
Apple C type charger price is lowest at lapgadgets.in as compared to other website. You are assured of getting premium quality charger for your Apple Macbook from Lap Gadgets 
Apple 30w C type charger compatiblity can be checked at the bottom of this page. Click here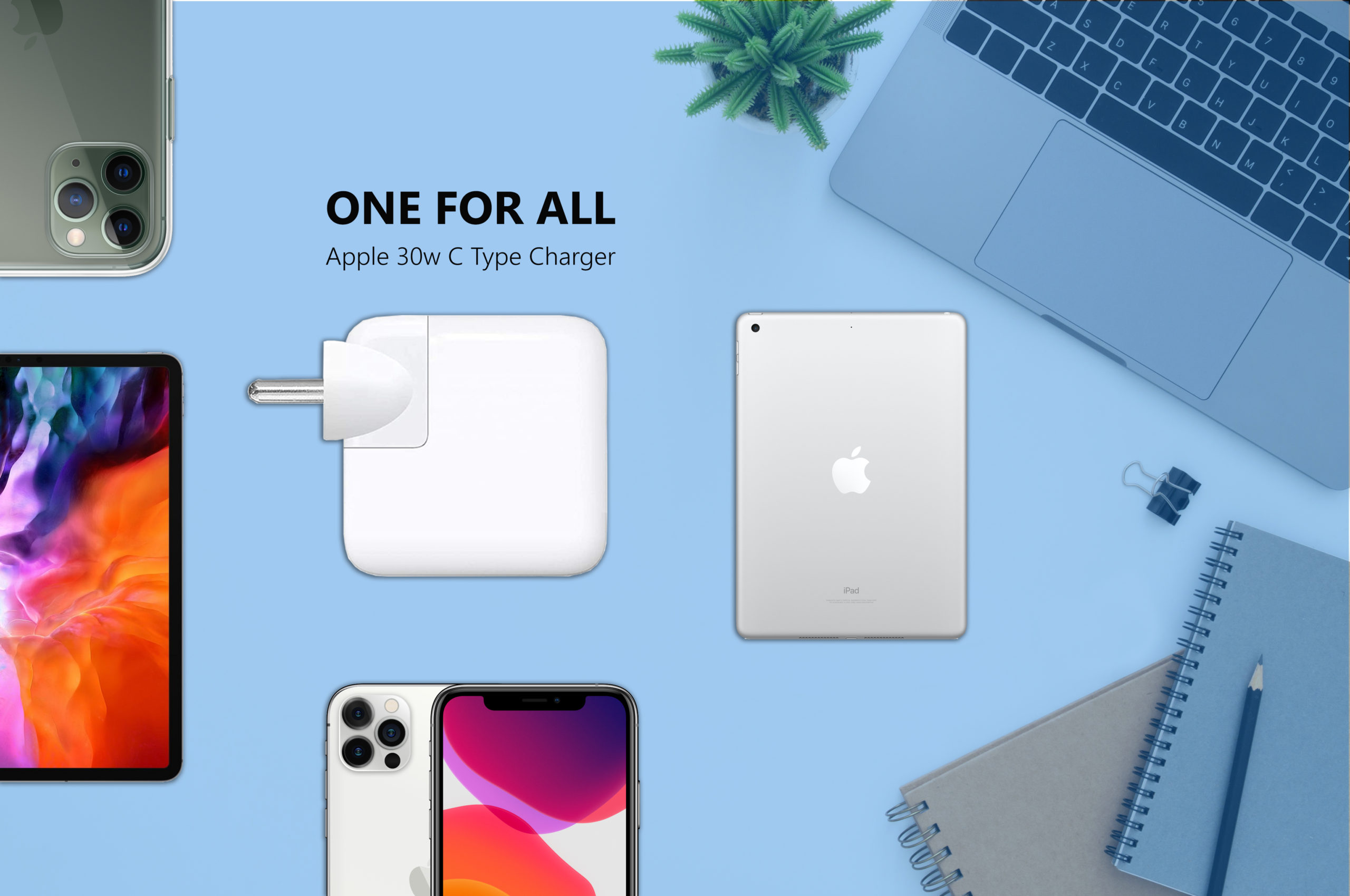 Compatible with…
Phones
iPhone 11 / 11 Pro / 11 Pro Max / X / XR / XS / 8 Plus / 8 / 7 / 7 Plus / 6
Samsung Galaxy S10 / S10e / S10+ / S9 / S9+ / S8 / S8+ / Note 9 / Note 8
Huawei P10 / Mate 9 / Mate 20X / Mate 20 Pro
LG G7 / V30+, Google Pixel / Pixel 3XL / 3 / 2XL / 2, Nexus 5X / 6P, Sony XZ2 Premium, Sony XZ3, and more
Tablets
iPad Pro 12.9'' / iPad Pro 10.5'' / iPad Pro 11''
Laptops
MacBook Air 13'' (2018) / MacBook 12'' / MacBook Pro 13'' / MacBook Pro 15'' / Dell XPS 13" / Huawei MateBook
and More
Spec
Total Wattage: 30W
Input: 100 – 240V ~ 1.2A 50 – 60Hz
Output: 5V ⎓ 2.4A / 9V ⎓ 3A / 15V ⎓ 2A / 20V ⎓ 1.5A
Q & A
There are no questions yet