buy with confidence
HP SR04XL SR03XL BATTERY
Get the best out of our HP product experts having extensive knowledge of Dell laptop accessories
The Perfect Companion for Your HP Omen 15-CE 15-CX, 15-CB Gaming experience
Always on the go? No more worries about running out of battery power! You can power your Laptop with this 4-Cell Lithium-Ion Battery from HP . With a capacity of up to 70 Whr / 52.5 Whr, the battery lets your laptop work seamlessly when you are on the move.
SR04XL Provides 70WHr capacity & SR03XL provides 52.5 Whr capacity
Offers reliable power for dependable performance
Compatibility
Genuine HP-branded parts undergo rigorous testing by qualified engineers to ensure compatibility and reliability in your Dell system.
Our sustaining qualification process allows for testing and certification of the newest technology on your HP system.
Quality
HP uses only OEM grade quality components.
Technical Support
Our experienced technical support staff is available to answer any questions regarding your genuine HP-branded parts upgrade.
Parts purchased from other sources will not be supported by our support experts
Warranty
Genuine HP-branded parts mean that you will not need to worry about voiding your system's hardware warranty.
Non-HP parts are not covered and may void your system warranty.
Buy HP SR04Xl SR03Xl battery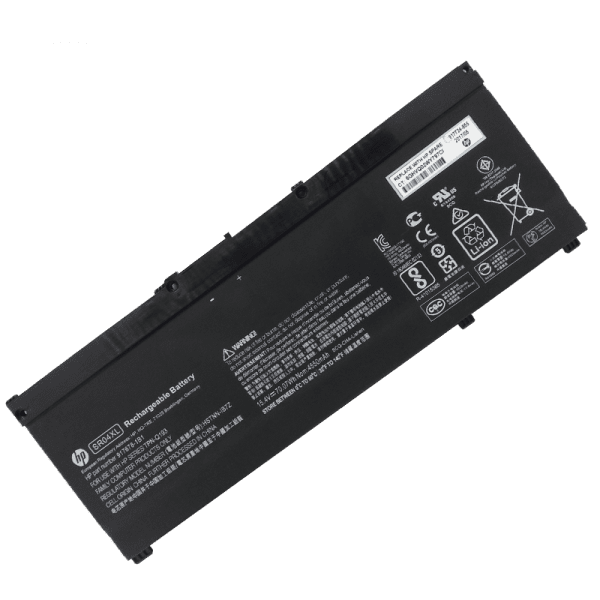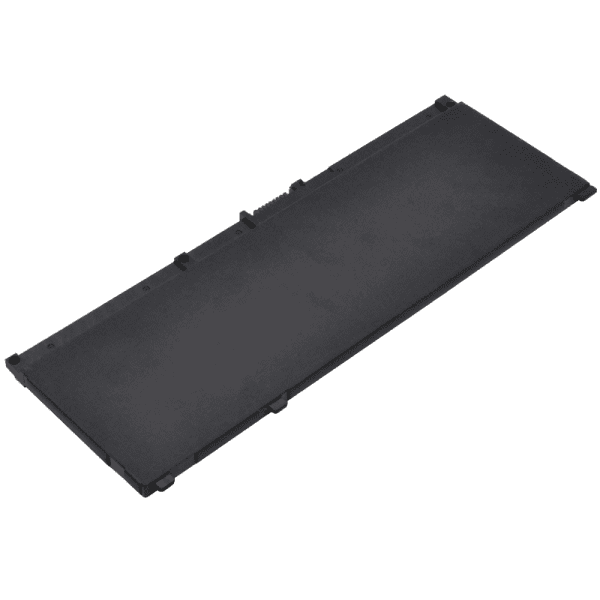 Guides for a Healthy HP SR04XL SR03XL Laptop Battery
HP SR03XL SR04XL Laptop Battery - Frequently Asked Questions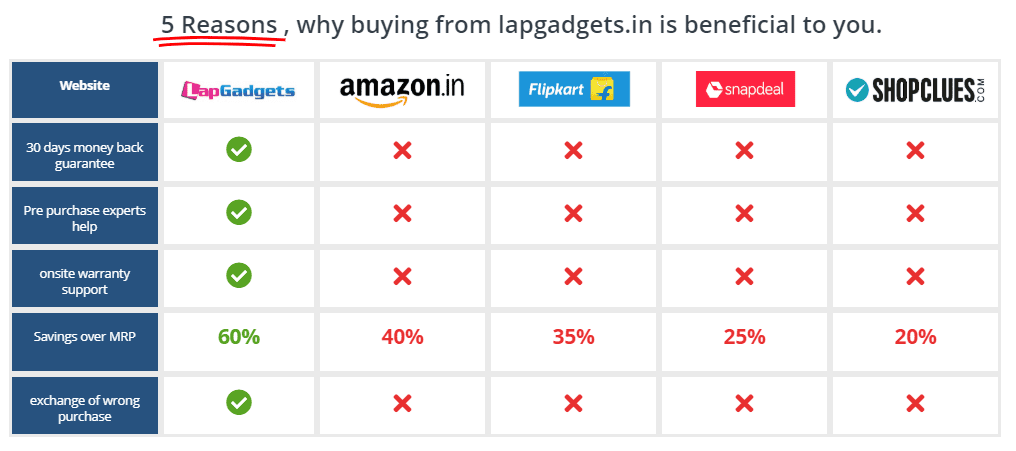 This high quality rechargeable original battery for HP SR03xl Sr04xl is designed with the highest control standards; have internal circuit boards with smart chips ( Cell imbalance shut off protection, Thermal runaway protection, Overcharge shut off protection, Over discharge shut off protection, High/low temperature shut off protection ), and are made from eco-friendly materials without lead or mercury. Every HP battery for HP SR03xl Sr04xl has been Certified by CE, UL, ROHS, ISO9001/9002 and has passed strict safety tests. Long lasting, this extended 4 cells battery for HP SR03xl Sr04xl can be charged/discharged for more than 600-800 cycles.
917678-1B1
917724-855
HSTNN-1B7Z
HSTNN-IB7Z
SR04070XL
SR04070XL-PL
SR04XL
TPN-Q193
Gaming Pavilion 15-CX0000NK
Gaming Pavilion 15-CX0000NQ
Gaming Pavilion 15-CX0000UR
Gaming Pavilion 15-CX0001NG
Gaming Pavilion 15-CX0001NL
Gaming Pavilion 15-CX0001NQ
Gaming Pavilion 15-CX0001NU
Gaming Pavilion 15-CX0001TX
Gaming Pavilion 15-CX0001UR
Gaming Pavilion 15-CX0002NG
Gaming Pavilion 15-CX0002NM
Gaming Pavilion 15-CX0002NQ
Gaming Pavilion 15-CX0002NS
Gaming Pavilion 15-CX0002NX
Gaming Pavilion 15-CX0002UR
Gaming Pavilion 15-CX0003NG
Gaming Pavilion 15-CX0003NM
Gaming Pavilion 15-CX0004NG
Gaming Pavilion 15-CX0004NM
Gaming Pavilion 15-CX0004NO
Gaming Pavilion 15-CX0004UR
Gaming Pavilion 15-CX0005NG
Gaming Pavilion 15-CX0005NL
Gaming Pavilion 15-CX0005NM
Gaming Pavilion 15-CX0006NQ
Gaming Pavilion 15-CX0006NS
Gaming Pavilion 15-CX0006NT
Gaming Pavilion 15-CX0006UR
Gaming Pavilion 15-CX0007NL
Gaming Pavilion 15-CX0007NM
Gaming Pavilion 15-CX0007NQ
Gaming Pavilion 15-CX0008CA
Gaming Pavilion 15-CX0008NF
Gaming Pavilion 15-CX0008UR
Gaming Pavilion 15-CX0009NE
Gaming Pavilion 15-CX0009NM
Gaming Pavilion 15-CX0009UR
Gaming Pavilion 15-CX0010CA
Gaming Pavilion 15-CX0010NP
Gaming Pavilion 15-CX0010UR
Gaming Pavilion 15-CX0011NM
Gaming Pavilion 15-CX0011UR
Gaming Pavilion 15-CX0012NM
Gaming Pavilion 15-CX0012UR
Gaming Pavilion 15-CX0013NM
Gaming Pavilion 15-CX0013UR
Gaming Pavilion 15-CX0014NO
Gaming Pavilion 15-CX0017NF
Gaming Pavilion 15-CX0019NO
Gaming Pavilion 15-CX0032UR
Gaming Pavilion 15-CX0034NU
Gaming Pavilion 15-CX0034UR
Gaming Pavilion 15-CX0036UR
Gaming Pavilion 15-CX0037UR
Gaming Pavilion 15-CX0038UR
Gaming Pavilion 15-CX0040UR
Gaming Pavilion 15-CX0041UR
Gaming Pavilion 15-CX0043UR
Gaming Pavilion 15-CX0044UR
Gaming Pavilion 15-CX0045UR
Gaming Pavilion 15-CX0047UR
Gaming Pavilion 15-CX0054UR
Gaming Pavilion 15-CX0055UR
Gaming Pavilion 15-CX0056UR
Gaming Pavilion 15-CX0066UR
Gaming Pavilion 15-CX0071NR
Gaming Pavilion 15-CX0076NB
Gaming Pavilion 15-CX0078TX
Gaming Pavilion 15-CX0083TX
Gaming Pavilion 15-CX0084TX
Gaming Pavilion 15-CX0085NR
Gaming Pavilion 15-CX0085TX
Gaming Pavilion 15-CX0086NR
Gaming Pavilion 15-CX0097TX
Gaming Pavilion 15-CX0099TX
Gaming Pavilion 15-CX0100TX
Gaming Pavilion 15-CX0102TX
Gaming Pavilion 15-CX0109TX
Gaming Pavilion 15-CX0111TX
Gaming Pavilion 15-CX0113TX
Gaming Pavilion 15-CX0114TX
Gaming Pavilion 15-CX0115TX
Gaming Pavilion 15-CX0124TX
Gaming Pavilion 15-CX0138TX
Gaming Pavilion 15-CX0139TX
Gaming Pavilion 15-CX0140TX
Gaming Pavilion 15-CX0147TX
Gaming Pavilion 15-CX0201NG
Gaming Pavilion 15-CX0204NG
Gaming Pavilion 15-CX0205NG
Gaming Pavilion 15-CX0304NG
Gaming Pavilion 15-CX0305NG
Gaming Pavilion 15-CX0470ND
Gaming Pavilion 15-CX0500ND
Gaming Pavilion 15-CX0510ND
Gaming Pavilion 15-CX0651ND
Gaming Pavilion 15-CX0670ND
Gaming Pavilion 15-CX0675ND
Gaming Pavilion 15-CX0800NZ
Gaming Pavilion 15-CX0811NO
Gaming Pavilion 15-CX0812NO
Gaming Pavilion 15-CX0815NO
Gaming Pavilion 15-CX0830ND
Gaming Pavilion 15-CX0953ND
Gaming Pavilion 15-CX0963ND
Omen 15-CE000NB
Omen 15-CE000ND
Omen 15-CE000NF
Omen 15-CE000NG
Omen 15-CE000NO
Omen 15-CE000NP
Omen 15-CE000NQ
Omen 15-CE000NU
Omen 15-CE000UR
Omen 15-CE001LA
Omen 15-CE001NA
Omen 15-CE001NE
Omen 15-CE001NF
Omen 15-CE001NG
Omen 15-CE001NIA
Omen 15-CE001NJ
Omen 15-CE001NK
Omen 15-CE001NQ
Omen 15-CE001NU
Omen 15-CE001NW
Omen 15-CE001NX
Omen 15-CE001TX
Omen 15-CE002NB
Omen 15-CE002NE
Omen 15-CE002NF
Omen 15-CE002NG
Omen 15-CE002NIA
Omen 15-CE002NK
Omen 15-CE002NL
Omen 15-CE002NM
Omen 15-CE002NO
Omen 15-CE002NP
Omen 15-CE002NQ
Omen 15-CE002NS
Omen 15-CE002NT
Omen 15-CE002NW
Omen 15-CE002NX
Omen 15-CE002TX
Omen 15-CE003NA
Omen 15-CE003NE
Omen 15-CE003NF
Omen 15-CE003NG
Omen 15-CE003NI
Omen 15-CE003NJ
Omen 15-CE003NK
Omen 15-CE003NL
Omen 15-CE003NM
Omen 15-CE003NO
Omen 15-CE003NP
Omen 15-CE003NQ
Omen 15-CE003NS
Omen 15-CE003NT
Omen 15-CE003NX
Omen 15-CE003TX
Omen 15-CE004NA
Omen 15-CE004NB
Omen 15-CE004NE
Omen 15-CE004NF
Omen 15-CE004NG
Omen 15-CE004NI
Omen 15-CE004NK
Omen 15-CE004NL
Omen 15-CE004NS
Omen 15-CE004NT
Omen 15-CE004NW
Omen 15-CE004TX
Omen 15-CE004UR
Omen 15-CE005LA
Omen 15-CE005NC
Omen 15-CE005NE
Omen 15-CE005NG
Omen 15-CE005NH
Omen 15-CE005NK
Omen 15-CE005NL
Omen 15-CE005NM
Omen 15-CE005NO
Omen 15-CE005NP
Omen 15-CE005NQ
Omen 15-CE005NS
Omen 15-CE005NV
Omen 15-CE005NW
Omen 15-CE005TX
Omen 15-CE005UR
Omen 15-CE006NA
Omen 15-CE006NC
Omen 15-CE006NE
Omen 15-CE006NI
Omen 15-CE006NK
Omen 15-CE006NL
Omen 15-CE006NM
Omen 15-CE006NO
Omen 15-CE006NQ
Omen 15-CE006NS
Omen 15-CE006NV
Omen 15-CE006NW
Omen 15-CE006TX
Omen 15-CE006UR
Omen 15-CE007NF
Omen 15-CE007NG
Omen 15-CE007NK
Omen 15-CE007NM
Omen 15-CE007NO
Omen 15-CE007NP
Omen 15-CE007NQ
Omen 15-CE007NS
Omen 15-CE007NT
Omen 15-CE007NV
Omen 15-CE007TX
Omen 15-CE007UR
Omen 15-CE008CA
Omen 15-CE008NF
Omen 15-CE008NI
Omen 15-CE008NK
Omen 15-CE008NL
Omen 15-CE008NM
Omen 15-CE008NO
Omen 15-CE008NP
Omen 15-CE008NQ
Omen 15-CE008NS
Omen 15-CE008NT
Omen 15-CE008NU
Omen 15-CE008NW
Omen 15-CE008TX
Omen 15-CE008UR
Omen 15-CE009NC
Omen 15-CE009NI
Omen 15-CE009NK
Omen 15-CE009NL
Omen 15-CE009NM
Omen 15-CE009NO
Omen 15-CE009NP
Omen 15-CE009NQ
Omen 15-CE009TX
Omen 15-CE009UR
Omen 15-CE010CA
Omen 15-CE010NB
Omen 15-CE010NF
Omen 15-CE010NH
Omen 15-CE010NL
Omen 15-CE010NO
Omen 15-CE010NP
Omen 15-CE010NW
Omen 15-CE010TX
Omen 15-CE010UR
Omen 15-CE011DX
Omen 15-CE011NA
Omen 15-CE011NB
Omen 15-CE011NC
Omen 15-CE011NF
Omen 15-CE011NI
Omen 15-CE011NM
Omen 15-CE011NO
Omen 15-CE011NP
Omen 15-CE011NQ
Omen 15-CE011NS
Omen 15-CE011NU
Omen 15-CE011NW
Omen 15-CE011TX
Omen 15-CE011UR
Omen 15-CE012NA
Omen 15-CE012NB
Omen 15-CE012NC
Omen 15-CE012NF
Omen 15-CE012NG
Omen 15-CE012NH
Omen 15-CE012NI
Omen 15-CE012NL
Omen 15-CE012NM
Omen 15-CE012NO
Omen 15-CE012NP
Omen 15-CE012NS
Omen 15-CE012NW
Omen 15-CE012UR
Omen 15-CE013NA
Omen 15-CE013NB
Omen 15-CE013NC
Omen 15-CE013NF
Omen 15-CE013NL
Omen 15-CE013NM
Omen 15-CE013NO
Omen 15-CE013NP
Omen 15-CE013NS
Omen 15-CE013NU
Omen 15-CE013NW
Omen 15-CE013TX
Omen 15-CE013UR
Omen 15-CE014NA
Omen 15-CE014NB
Omen 15-CE014NC
Omen 15-CE014NG
Omen 15-CE014NL
Omen 15-CE014NM
Omen 15-CE014NO
Omen 15-CE014NU
Omen 15-CE014UR
Omen 15-CE015DX
Omen 15-CE015NB
Omen 15-CE015NF
Omen 15-CE015NH
Omen 15-CE015NK
Omen 15-CE015NO
Omen 15-CE015NP
Omen 15-CE015NS
Omen 15-CE015NU
Omen 15-CE015TX
Omen 15-CE015UR
Omen 15-CE016NA
Omen 15-CE016NF
Omen 15-CE016NG
Omen 15-CE016NM
Omen 15-CE016NO
Omen 15-CE016NP
Omen 15-CE016NS
Omen 15-CE016NU
Omen 15-CE016NW
Omen 15-CE017NA
Omen 15-CE017NB
Omen 15-CE017NM
Omen 15-CE017NS
Omen 15-CE018DX
Omen 15-CE018NF
Omen 15-CE018NG
Omen 15-CE018NL
Omen 15-CE018NM
Omen 15-CE018NO
Omen 15-CE018NP
Omen 15-CE018NS
Omen 15-CE018NU
Omen 15-CE018UR
Omen 15-CE019DX
Omen 15-CE019NA
Omen 15-CE019NF
Omen 15-CE019NG
Omen 15-CE030NB
Omen 15-CE030NF
Omen 15-CE030NM
Omen 15-CE030NO
Omen 15-CE030TX
Omen 15-CE031NB
Omen 15-CE031NG
Omen 15-CE031NM
Omen 15-CE031NS
Omen 15-CE031NW
Omen 15-CE031TX
Omen 15-CE031UR
Omen 15-CE032ND
Omen 15-CE032NL
Omen 15-CE032NS
Omen 15-CE032TX
Omen 15-CE032UR
Omen 15-CE033NF
Omen 15-CE033NG
Omen 15-CE033NL
Omen 15-CE033NS
Omen 15-CE033TX
Omen 15-CE033UR
Omen 15-CE034NF
Omen 15-CE034NG
Omen 15-CE034NS
Omen 15-CE034TX
Omen 15-CE034UR
Omen 15-CE035NF
Omen 15-CE035NO
Omen 15-CE035NS
Omen 15-CE035TX
Omen 15-CE035UR
Omen 15-CE036NF
Omen 15-CE036NO
Omen 15-CE036NS
Omen 15-CE036TX
Omen 15-CE036UR
Omen 15-CE037NF
Omen 15-CE037NO
Omen 15-CE037TX
Omen 15-CE037UR
Omen 15-CE038NF
Omen 15-CE038NO
Omen 15-CE038NS
Omen 15-CE038TX
Omen 15-CE038UR
Omen 15-CE039TX
Omen 15-CE040NZ
Omen 15-CE040TX
Omen 15-CE040UR
Omen 15-CE041ND
Omen 15-CE041TX
Omen 15-CE042NF
Omen 15-CE042TX
Omen 15-CE043NF
Omen 15-CE043NZ
Omen 15-CE043TX
Omen 15-CE043UR
Omen 15-CE044NF
Omen 15-CE044TX
Omen 15-CE045TX
Omen 15-CE046TX
Omen 15-CE046UR
Omen 15-CE047TX
Omen 15-CE048TX
Omen 15-CE048UR
Omen 15-CE049TX
Omen 15-CE049UR
Omen 15-CE050NZ
Omen 15-CE050TX
Omen 15-CE050UR
Omen 15-CE051NR
Omen 15-CE051TX
Omen 15-CE051UR
Omen 15-CE052TX
Omen 15-CE052UR
Omen 15-CE053TX
 
Omen 15-CE019NM
Omen 15-CE019NO
Omen 15-CE019NP
Omen 15-CE019NS
Omen 15-CE019NU
Omen 15-CE019UR
Omen 15-CE020CA
Omen 15-CE020NA
Omen 15-CE020NB
Omen 15-CE020NF
Omen 15-CE020NG
Omen 15-CE020NL
Omen 15-CE020NO
Omen 15-CE020NS
Omen 15-CE020NU
Omen 15-CE020TX
Omen 15-CE021NA
Omen 15-CE021NB
Omen 15-CE021NF
Omen 15-CE021NG
Omen 15-CE021NO
Omen 15-CE021NS
Omen 15-CE021NU
Omen 15-CE022NA
Omen 15-CE022NB
Omen 15-CE022NF
Omen 15-CE022NG
Omen 15-CE022NL
Omen 15-CE022NM
Omen 15-CE022NO
Omen 15-CE022TX
Omen 15-CE022UR
Omen 15-CE023NA
Omen 15-CE023NF
Omen 15-CE023NM
Omen 15-CE023NO
Omen 15-CE023NP
Omen 15-CE023NU
Omen 15-CE024NA
Omen 15-CE024NB
Omen 15-CE024NF
Omen 15-CE024NO
Omen 15-CE024NP
Omen 15-CE024UR
Omen 15-CE025NB
Omen 15-CE025NF
Omen 15-CE025NO
Omen 15-CE025NP
Omen 15-CE025NS
Omen 15-CE025TX
Omen 15-CE025UR
Omen 15-CE026NB
Omen 15-CE026NF
Omen 15-CE026NM
Omen 15-CE026NO
Omen 15-CE026NS
Omen 15-CE026TX
Omen 15-CE026UR
Omen 15-CE027NB
Omen 15-CE027ND
Omen 15-CE027NF
Omen 15-CE027NM
Omen 15-CE027NO
Omen 15-CE027TX
Omen 15-CE027UR
Omen 15-CE028NB
Omen 15-CE028NF
Omen 15-CE028NM
Omen 15-CE028NO
Omen 15-CE028TX
Omen 15-CE028UR
Omen 15-CE029NB
Omen 15-CE029NF
Omen 15-CE029NL
Omen 15-CE029NO
Omen 15-CE029NS
Omen 15-CE029TX
Omen 15-CE029UR
Omen 15-CE054NA
Omen 15-CE054ND
Omen 15-CE054NZ
Omen 15-CE054TX
Omen 15-CE054UR
Omen 15-CE055TX
Omen 15-CE056NA
Omen 15-CE056TX
Omen 15-CE056UR
Omen 15-CE057TX
Omen 15-CE057UR
Omen 15-CE058TX
Omen 15-CE058UR
Omen 15-CE059TX
Omen 15-CE059UR
Omen 15-CE060ND
Omen 15-CE060TX
Omen 15-CE061ND
Omen 15-CE061TX
Omen 15-CE061UR
Omen 15-CE062ND
Omen 15-CE062TX
Omen 15-CE063TX
Omen 15-CE064TX
Omen 15-CE064UR
Omen 15-CE065TX
Omen 15-CE066UR
Omen 15-CE067TX
Omen 15-CE068TX
Omen 15-CE070TX
Omen 15-CE071TX
Omen 15-CE072TX
Omen 15-CE073TX
Omen 15-CE074NZ
Omen 15-CE074TX
Omen 15-CE075TX
Omen 15-CE076TX
Omen 15-CE077TX
Omen 15-CE078TX
Omen 15-CE079TX
Omen 15-CE080ND
Omen 15-CE080NZ
Omen 15-CE080TX
Omen 15-CE081ND
Omen 15-CE081TX
Omen 15-CE082NO
Omen 15-CE082TX
Omen 15-CE083NG
Omen 15-CE084NO
Omen 15-CE084TX
Omen 15-CE085TX
Omen 15-CE086NZ
Omen 15-CE086TX
Omen 15-CE087TX
Omen 15-CE088TX
Omen 15-CE089NO
Omen 15-CE090NZ
Omen 15-CE090TX
Omen 15-CE095NE
Omen 15-CE096ND
Omen 15-CE096NE
Omen 15-CE097NB
Omen 15-CE097NIA
Omen 15-CE097NX
Omen 15-CE097TX
Omen 15-CE098NF
Omen 15-CE098NIA
Omen 15-CE098NT
Omen 15-CE098NX
Omen 15-CE098TX
Omen 15-CE099NF
Omen 15-CE099NIA
Omen 15-CE099NZ
Omen 15-CE501TX
Omen 15-CE503TX
Omen 15-CE507TX
Omen 15-CE508TX
Omen 15-CE509TX
Omen 15-CE510TX
Omen 15-CE511TX
Omen 15-CE512TX
Omen 15-CE515TX
Omen 15-CE517TX
Omen 15-CE518TX
Omen 15-CE522TX
Omen 15-CE523TX
Pavilion Gaming 15-CX0001NJ
Pavilion Gaming 15-CX0001NO
Pavilion Gaming 15-CX0001TX
Pavilion Gaming 15-CX0020NR
Pavilion Gaming 15-CX0030NR
Pavilion Gaming 15-CX0031TX
Pavilion Gaming 15-CX0036TX
Pavilion Gaming 15-CX0040NR
Pavilion Gaming 15-CX0058TX
Pavilion Gaming 15-CX0058WM
Pavilion Gaming 15-CX0059TX
Pavilion Gaming 15-CX0060TX
Pavilion Gaming 15-CX0061TX
Pavilion Gaming 15-CX0062TX
Pavilion Gaming 15-CX0064TX
Pavilion Gaming 15-CX0065TX
Pavilion Gaming 15-CX0067TX
Pavilion Gaming 15-CX0068TX
Pavilion Gaming 15-CX0069TX
Pavilion Gaming 15-CX0071TX
Pavilion Gaming 15-CX0072TX
Pavilion Gaming 15-CX0076TX
Pavilion POWER 15-CB000ND
Pavilion POWER 15-CB000NG
Pavilion POWER 15-CB000NQ
Pavilion POWER 15-CB000NS
Pavilion POWER 15-CB001NB
Pavilion POWER 15-CB001ND
Pavilion POWER 15-CB001NF
Pavilion POWER 15-CB001NK
Pavilion POWER 15-CB001NP
Pavilion POWER 15-CB001NQ
Pavilion POWER 15-CB001NT
Pavilion POWER 15-CB001NU
Pavilion POWER 15-CB001NX
Pavilion POWER 15-CB002NB
Pavilion POWER 15-CB002NE
Pavilion POWER 15-CB002NF
Pavilion POWER 15-CB002NG
Pavilion POWER 15-CB002NK
Pavilion POWER 15-CB002NL
Pavilion POWER 15-CB002NO
Pavilion POWER 15-CB002NQ
Pavilion POWER 15-CB002NT
Pavilion POWER 15-CB002NU
Pavilion POWER 15-CB003NA
Pavilion POWER 15-CB003NB
Pavilion POWER 15-CB003NC
Pavilion POWER 15-CB003NF
Pavilion POWER 15-CB003NG
Pavilion POWER 15-CB003NH
Pavilion POWER 15-CB003NL
Pavilion POWER 15-CB003NM
Pavilion POWER 15-CB003NP
Pavilion POWER 15-CB003NQ
Pavilion POWER 15-CB003NV
Pavilion POWER 15-CB003NX
Pavilion POWER 15-CB004NA
Pavilion POWER 15-CB004NB
Pavilion POWER 15-CB004NC
Pavilion POWER 15-CB004NE
Pavilion POWER 15-CB004NF
Pavilion POWER 15-CB004NG
Pavilion POWER 15-CB004NI
Pavilion POWER 15-CB004NM
Pavilion POWER 15-CB004NP
Pavilion POWER 15-CB004NQ
Pavilion POWER 15-CB004NS
Pavilion POWER 15-CB004NU
Pavilion POWER 15-CB004NV
Pavilion POWER 15-CB004NW
Pavilion POWER 15-CB004NX
Pavilion POWER 15-CB004UR
Pavilion POWER 15-CB005NC
Pavilion POWER 15-CB005NE
Pavilion POWER 15-CB005NG
Pavilion POWER 15-CB005NI
Pavilion POWER 15-CB005NO
Pavilion POWER 15-CB005NS
Pavilion POWER 15-CB005NT
Pavilion POWER 15-CB005NU
Pavilion POWER 15-CB005NV
Pavilion POWER 15-CB005TX
Pavilion POWER 15-CB006NB
Pavilion POWER 15-CB006NG
Pavilion POWER 15-CB006NH
Pavilion POWER 15-CB006NL
Pavilion POWER 15-CB006NT
Pavilion POWER 15-CB006NV
Pavilion POWER 15-CB006TX
Pavilion POWER 15-CB006UR
Pavilion POWER 15-CB007NA
Pavilion POWER 15-CB007NC
Pavilion POWER 15-CB007NL
Pavilion POWER 15-CB007NQ
Pavilion POWER 15-CB007NS
Pavilion POWER 15-CB007NT
Pavilion POWER 15-CB007NU
Pavilion POWER 15-CB007NV
Pavilion POWER 15-CB007TX
Pavilion POWER 15-CB007UR
Pavilion POWER 15-CB008NF
Pavilion POWER 15-CB008NM
Pavilion POWER 15-CB008NO
Pavilion POWER 15-CB008NS
Pavilion POWER 15-CB008NT
Pavilion POWER 15-CB008TX
Pavilion POWER 15-CB008UR
Pavilion POWER 15-CB009NC
Pavilion POWER 15-CB009NG
Pavilion POWER 15-CB009NH
Pavilion POWER 15-CB009NL
Pavilion POWER 15-CB009NM
Pavilion POWER 15-CB009NP
Pavilion POWER 15-CB009NS
Pavilion POWER 15-CB009NT
Pavilion POWER 15-CB009NU
Pavilion POWER 15-CB009NW
Pavilion POWER 15-CB009TX
Pavilion POWER 15-CB009UR
Pavilion POWER 15-CB010CA
Pavilion POWER 15-CB010NG
Pavilion POWER 15-CB010NP
Pavilion POWER 15-CB010NR
Pavilion POWER 15-CB010NS
Pavilion POWER 15-CB010NT
Pavilion POWER 15-CB010NU
Pavilion POWER 15-CB010TX
Pavilion POWER 15-CB010UR
Pavilion POWER 15-CB011NC
Pavilion POWER 15-CB011NO
Pavilion POWER 15-CB011NP
Pavilion POWER 15-CB011NU
Pavilion POWER 15-CB011TX
Pavilion POWER 15-CB011UR
Pavilion POWER 15-CB012NA
Pavilion POWER 15-CB012NC
Pavilion POWER 15-CB012NF
Pavilion POWER 15-CB012NG
Pavilion POWER 15-CB012NL
Pavilion POWER 15-CB012NO
Pavilion POWER 15-CB012NS
Pavilion POWER 15-CB012NW
Pavilion POWER 15-CB012TX
Pavilion POWER 15-CB012UR
Pavilion POWER 15-CB013NA
Pavilion POWER 15-CB013NG
Pavilion POWER 15-CB013NM
Pavilion POWER 15-CB013NS
Pavilion POWER 15-CB013NW
Pavilion POWER 15-CB013TX
Pavilion POWER 15-CB013UR
Pavilion POWER 15-CB014NA
Pavilion POWER 15-CB014NC
Pavilion POWER 15-CB014NG
Pavilion POWER 15-CB014NI
Pavilion POWER 15-CB014NL
Pavilion POWER 15-CB014NM
Pavilion POWER 15-CB014NO
Pavilion POWER 15-CB014NS
Pavilion POWER 15-CB014TX
Pavilion POWER 15-CB014UR
Pavilion POWER 15-CB015NF
Pavilion POWER 15-CB015NL
Pavilion POWER 15-CB015NM
Pavilion POWER 15-CB015NO
Pavilion POWER 15-CB015NS
Pavilion POWER 15-CB015TX
Pavilion POWER 15-CB015UR
Pavilion POWER 15-CB016NB
Pavilion POWER 15-CB016NF
Pavilion POWER 15-CB016NG
Pavilion POWER 15-CB016NM
Pavilion POWER 15-CB016NO
Pavilion POWER 15-CB016NS
Pavilion POWER 15-CB016TX
Pavilion POWER 15-CB016UR
Pavilion POWER 15-CB017NB
Pavilion POWER 15-CB017NF
Pavilion POWER 15-CB017NL
Pavilion POWER 15-CB017NM
Pavilion POWER 15-CB017NO
Pavilion POWER 15-CB017TX
Pavilion POWER 15-CB017UR
Pavilion POWER 15-CB018NA
Pavilion POWER 15-CB018NB
Pavilion POWER 15-CB018NF
Pavilion POWER 15-CB018NG
Pavilion POWER 15-CB018NM
Pavilion POWER 15-CB018NO
Pavilion POWER 15-CB018TX
Pavilion POWER 15-CB018UR
Pavilion POWER 15-CB019NF
Pavilion POWER 15-CB019NO
Pavilion POWER 15-CB019TX
Pavilion POWER 15-CB019UR
Pavilion POWER 15-CB020NB
Pavilion POWER 15-CB020NF
Pavilion POWER 15-CB020NM
Pavilion POWER 15-CB020TX
Pavilion POWER 15-CB020UR
Pavilion POWER 15-CB021NB
Pavilion POWER 15-CB021NF
Pavilion POWER 15-CB021NM
Pavilion POWER 15-CB021NO
Pavilion POWER 15-CB021TX
Pavilion POWER 15-CB021UR
Pavilion POWER 15-CB022NB
Pavilion POWER 15-CB022NL
Pavilion POWER 15-CB022NO
Pavilion POWER 15-CB022TX
Pavilion POWER 15-CB022UR
Pavilion POWER 15-CB023NA
Pavilion POWER 15-CB023NB
Pavilion POWER 15-CB023NL
Pavilion POWER 15-CB023NM
Pavilion POWER 15-CB023TX
Pavilion POWER 15-CB023UR
Pavilion POWER 15-CB024CL
Pavilion POWER 15-CB024NF
Pavilion POWER 15-CB024TX
Pavilion POWER 15-CB024UR
Pavilion POWER 15-CB025NA
Pavilion POWER 15-CB025NB
Pavilion POWER 15-CB025NF
Pavilion POWER 15-CB025NM
Pavilion POWER 15-CB025TX
Pavilion POWER 15-CB025UR
Pavilion POWER 15-CB026NB
Pavilion POWER 15-CB026NF
Pavilion POWER 15-CB026TX
Pavilion POWER 15-CB026UR
Pavilion POWER 15-CB027NF
Pavilion POWER 15-CB027NL
Pavilion POWER 15-CB027TX
Pavilion POWER 15-CB027UR
Pavilion POWER 15-CB028NF
Pavilion POWER 15-CB028NL
Pavilion POWER 15-CB028TX
Pavilion POWER 15-CB028UR
Pavilion POWER 15-CB029NF
Pavilion POWER 15-CB029NL
Pavilion POWER 15-CB029TX
Pavilion POWER 15-CB029UR
Pavilion POWER 15-CB030ND
Pavilion POWER 15-CB030NG
Pavilion POWER 15-CB030NL
Pavilion POWER 15-CB030TX
Pavilion POWER 15-CB030UR
Pavilion POWER 15-CB031NF
Pavilion POWER 15-CB031NG
Pavilion POWER 15-CB031NL
Pavilion POWER 15-CB031TX
Pavilion POWER 15-CB031UR
Pavilion POWER 15-CB032ND
Pavilion POWER 15-CB032NF
Pavilion POWER 15-CB032NG
Pavilion POWER 15-CB032NL
Pavilion POWER 15-CB032NS
Pavilion POWER 15-CB032TX
Pavilion POWER 15-CB032UR
Pavilion POWER 15-CB033NG
Pavilion POWER 15-CB033NS
Pavilion POWER 15-CB033TX
Pavilion POWER 15-CB033UR
Pavilion POWER 15-CB034UR
Pavilion POWER 15-CB035NF
Pavilion POWER 15-CB035NG
Pavilion POWER 15-CB035TX
Pavilion POWER 15-CB035WM
Pavilion POWER 15-CB036NS
Pavilion POWER 15-CB036UR
Pavilion POWER 15-CB037NF
Pavilion POWER 15-CB037TX
Pavilion POWER 15-CB037UR
Pavilion POWER 15-CB038NS
Pavilion POWER 15-CB038UR
Pavilion POWER 15-CB039NS
Pavilion POWER 15-CB039TX
Pavilion POWER 15-CB039UR
Pavilion POWER 15-CB040ND
Pavilion POWER 15-CB041NR
Pavilion POWER 15-CB042NR
Pavilion POWER 15-CB044TX
Pavilion POWER 15-CB045WM
Pavilion POWER 15-CB046TX
Pavilion POWER 15-CB046WM
Pavilion POWER 15-CB048NA
Pavilion POWER 15-CB049NA
Pavilion POWER 15-CB050OD
Pavilion POWER 15-CB052TX
Pavilion POWER 15-CB053TX
Pavilion POWER 15-CB054NZ
Pavilion POWER 15-CB054TX
Pavilion POWER 15-CB055TX
Pavilion POWER 15-CB056TX
Pavilion POWER 15-CB057TX
Pavilion POWER 15-CB058TX
Pavilion POWER 15-CB059NA
Pavilion POWER 15-CB059NR
Pavilion POWER 15-CB059TX
Pavilion POWER 15-CB060NA
Pavilion POWER 15-CB060SA
Pavilion POWER 15-CB060TX
Pavilion POWER 15-CB061NA
Pavilion POWER 15-CB061ND
Pavilion POWER 15-CB061TX
Pavilion POWER 15-CB062TX
Pavilion POWER 15-CB063TX
Pavilion POWER 15-CB064NZ
Pavilion POWER 15-CB064TX
Pavilion POWER 15-CB065ND
Pavilion POWER 15-CB065TX
Pavilion POWER 15-CB066TX
Pavilion POWER 15-CB067TX
Pavilion POWER 15-CB068TX
Pavilion POWER 15-CB069TX
Pavilion POWER 15-CB070NG
Pavilion POWER 15-CB070NZ
Pavilion POWER 15-CB070TX
Pavilion POWER 15-CB071NR
Pavilion POWER 15-CB073TX
Pavilion POWER 15-CB074TX
Pavilion POWER 15-CB075NR
Pavilion POWER 15-CB075TX
Pavilion POWER 15-CB076TX
Pavilion POWER 15-CB077CL
Pavilion POWER 15-CB077NR
Pavilion POWER 15-CB077TX
Pavilion POWER 15-CB078TX
Pavilion POWER 15-CB079NR
Pavilion POWER 15-CB079TX
Pavilion POWER 15-CB080ND
Pavilion POWER 15-CB080NO
Pavilion POWER 15-CB080TX
Pavilion POWER 15-CB081NO
Pavilion POWER 15-CB081TX
Pavilion POWER 15-CB082TX
Pavilion POWER 15-CB083ND
Pavilion POWER 15-CB083TX
Pavilion POWER 15-CB084NG
Pavilion POWER 15-CB084NO
Pavilion POWER 15-CB084TX
Pavilion POWER 15-CB085NG
Pavilion POWER 15-CB085TX
Pavilion POWER 15-CB086NG
Pavilion POWER 15-CB086NO
Pavilion POWER 15-CB086TX
Pavilion POWER 15-CB087TX
Pavilion POWER 15-CB088TX
Pavilion POWER 15-CB089TX
Pavilion POWER 15-CB090TX
Pavilion POWER 15-CB091ND
Pavilion POWER 15-CB092TX
Pavilion POWER 15-CB093ND
Pavilion POWER 15-CB093TX
Pavilion POWER 15-CB094NZ
Pavilion POWER 15-CB094TX
Pavilion POWER 15-CB095TX
Pavilion POWER 15-CB096NIA
Pavilion POWER 15-CB097TX
Pavilion POWER 15-CB098NT
Pavilion POWER 15-CB098TX
Pavilion POWER 15-CB099NIA
Pavilion POWER 15-CB099NX
Pavilion POWER 15-CB099NZ
Pavilion POWER 15-CB099TX
Pavilion POWER 15-CB501TX
Pavilion POWER 15-CB502TX
Pavilion POWER 15-CB503TX
Pavilion POWER 15-CB504TX
Pavilion POWER 15-CB505TX
Pavilion POWER 15-CB506TX
Pavilion POWER 15-CB507TX
Pavilion POWER 15-CB508TX
Pavilion POWER 15-CB509TX
Pavilion POWER 15-CB510TX
Pavilion POWER 15-CB511TX
Pavilion POWER 15-CB512TX
Pavilion POWER 15-CB513TX
Pavilion POWER 15-CB516TX
Pavilion POWER 15-CB517TX
Pavilion POWER 15-CB518TX
Pavilion POWER 15-CB519TX
Pavilion POWER 15-CB521TX
Pavilion POWER 15-CB522TX
Pavilion POWER 15-CB523TX
Pavilion POWER 15-CB527TX
Pavilion POWER 15-CB529TX
Pavilion POWER 15-CB530TX
Pavilion POWER 15-CB531TX
Pavilion POWER 15-CB532TX
Pavilion POWER 15-CB533TX
Pavilion POWER 15-CB534TX
Pavilion POWER 15-CB535TX
Pavilion POWER 15-CB536TX
Pavilion POWER 15-CB537TX
Pavilion POWER 15-CB538TX
Pavilion POWER 15-CB540TX
Pavilion POWER 15-CB541TXHp
HP SR03XL SR04XL battery for HP Omen 15-CE, Pavilion Gaming 15-CX, Pavilion POWER 15-CB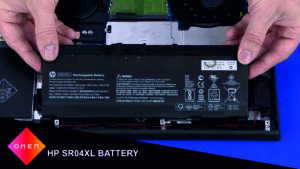 Specifications: Li-polymer Battery, 4550mAh/52.5Wh - Select SR04XL OR SR03XL as per your old battery Replace Part Number: SR04XL 917678-1B1 917724-855 TPN-Q193 Fit For: HP 15-CE015DX Series Compatible models:Omen 15-ce000,Pavilion Power 15-cb000,Pavilion Power 15-cb500 All products are Certified by CE & ROHS for safety. Strict guidelines for compatibility, and standards compliance for environment safety.Grade A cells ensure fast charges and low power consumption; Built-in circuit protection ensures both safety and stability. 100% New from Manufacturer. Up to 500 recharge cycles over the life of the battery. Warranty : 6 months onsite warranty by Lap Gadgets (10 days money back guarantee)
Product SKU: BATHPSR04XL
Product Brand: HP
Product Currency: INR
Product Price: 3999
Price Valid Until: 2021-07-31
Product In-Stock: InStock