HP SR03XL SR04XL battery for HP Omen 15-CE, Pavilion Gaming 15-CX, Pavilion POWER 15-CB
₹11,999.00 18% GST Included (-42%)
🛒
68
sold in last 30 days
Specifications: Li-polymer Battery, 4550mAh/52.5Wh – Select SR04XL OR SR03XL as per your old battery

Replace Part Number: SR04XL 917678-1B1 917724-855 TPN-Q193 Fit For: HP 15-CE015DX Series

Compatible models:Omen 15-ce000,Pavilion Power 15-cb000,Pavilion Power 15-cb500

All products are Certified by CE & ROHS for safety. Strict guidelines for compatibility, and standards compliance for environment safety.Grade A cells ensure fast charges and low power consumption; Built-in circuit protection ensures both safety and stability. 100% New from Manufacturer. Up to 500 recharge cycles over the life of the battery.

Warranty : 6 months onsite warranty by Lap Gadgets (10 days money back guarantee)
Shubham from Lucknow, Avnish from Patna & 66 others
bought this item recently.
Frequently Bought Together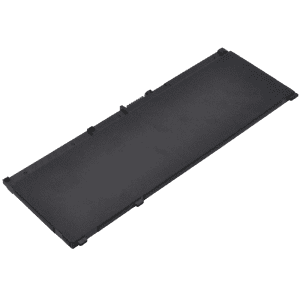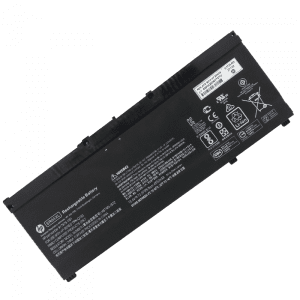 For HP Omen 15-CE, Pavilion Gaming 15-CX, Pavilion POWER 15-CB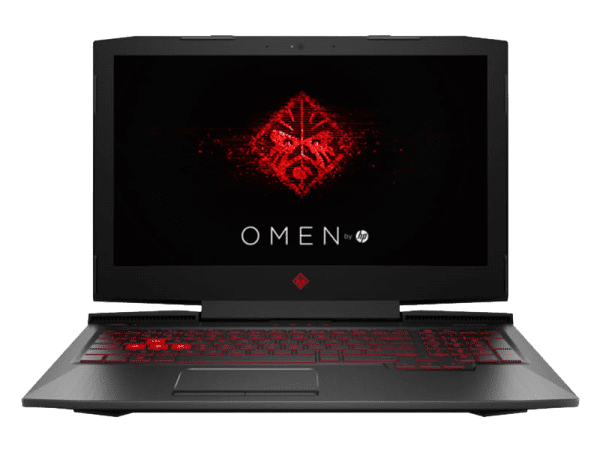 Battery type:Li-ion  | Voltage :15.4v  | Capacity: 4550 mAh | Color :Black | Battery condition: Brand New | Warranty : 6 Months
Replace Part Number: SR04XL 917678-1B1 917724-855 TPN-Q193  | Fit For: HP 15-CE015DX Series Omen 15-ce000,Pavilion Power 15-cb000,Pavilion Power 15-cb500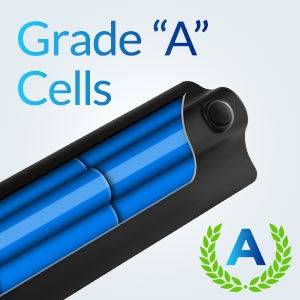 Top Quality Battery Cells
When it comes to laptop batteries – it all boils down to the battery cells inside. Our batteries are equipped with Top A+ Grade cells which ensure quality performance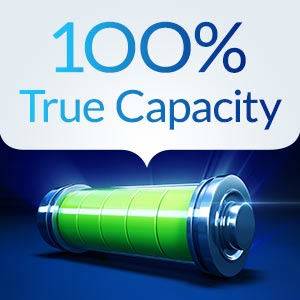 True Capacity
Don't fall for fake capacity ads out there. All of our batteries are rigorously tested to meet or exceed OEM's specifications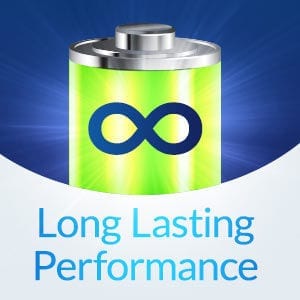 Built To Perform
We've incorporated Grade A NMC battery cells to ensure longer battery life and durability
Use it anywhere you go. Get optimum performance at every stage of your life.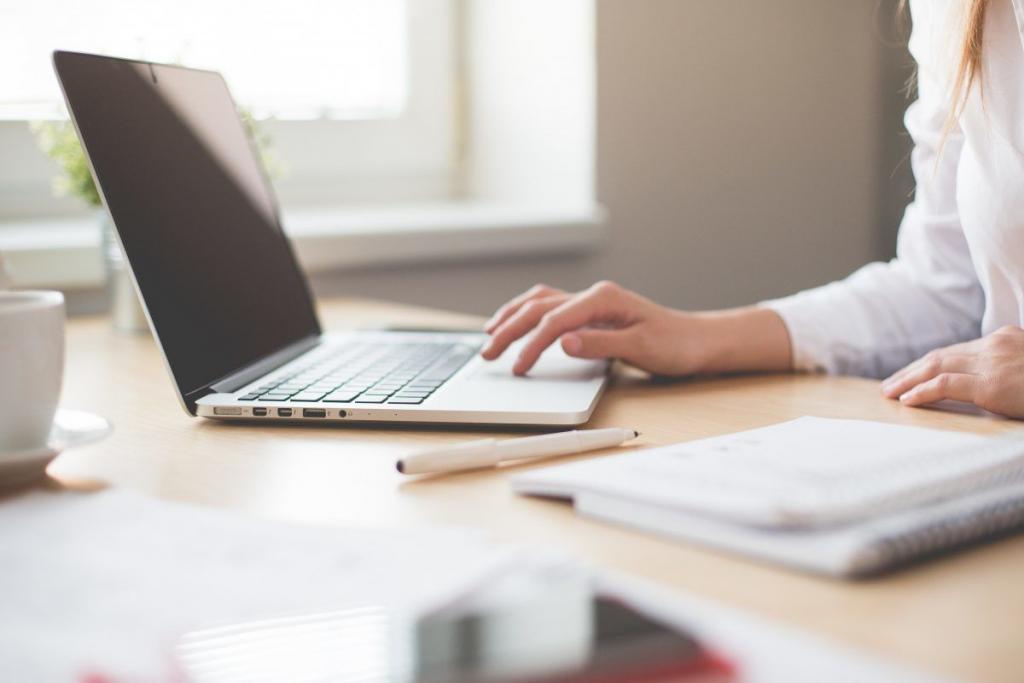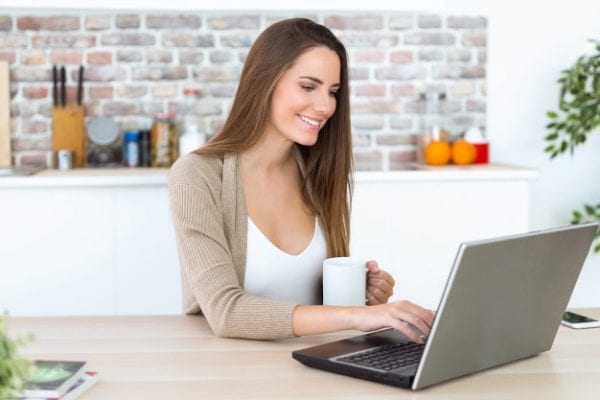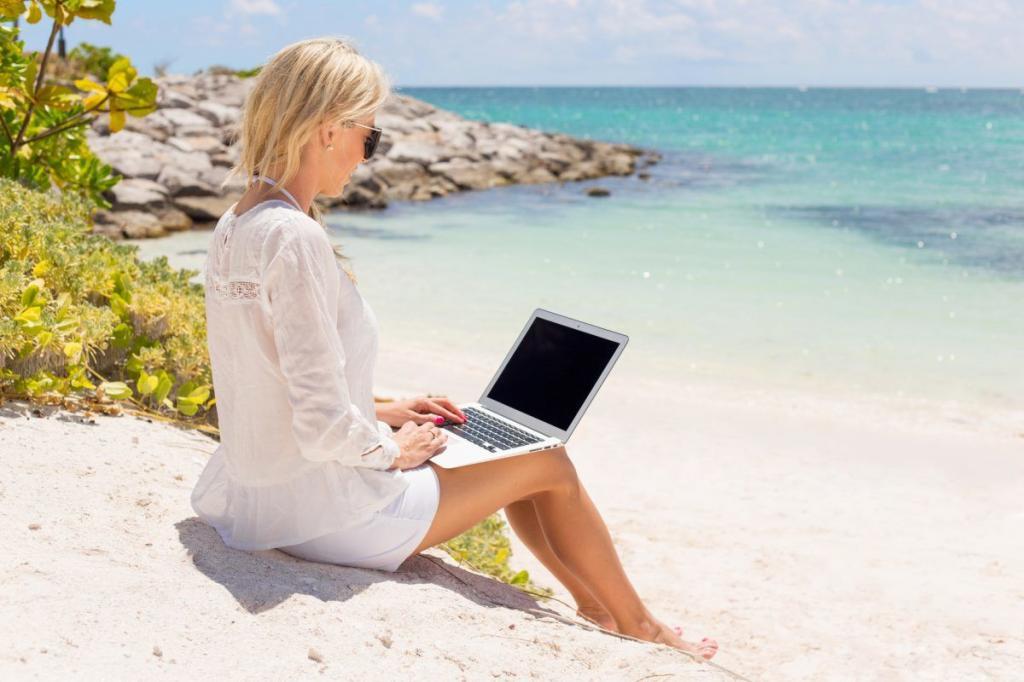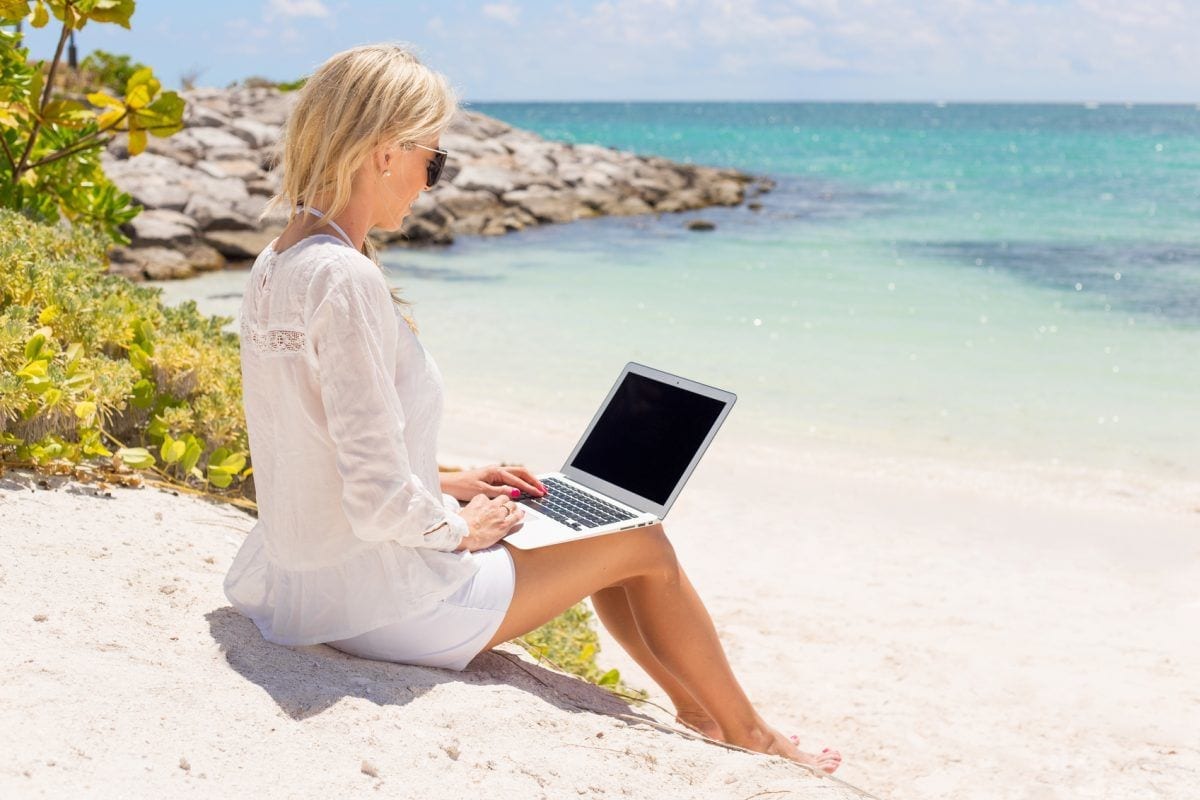 Learn how to replace HP SR04xl in HP OMEN 15 laptops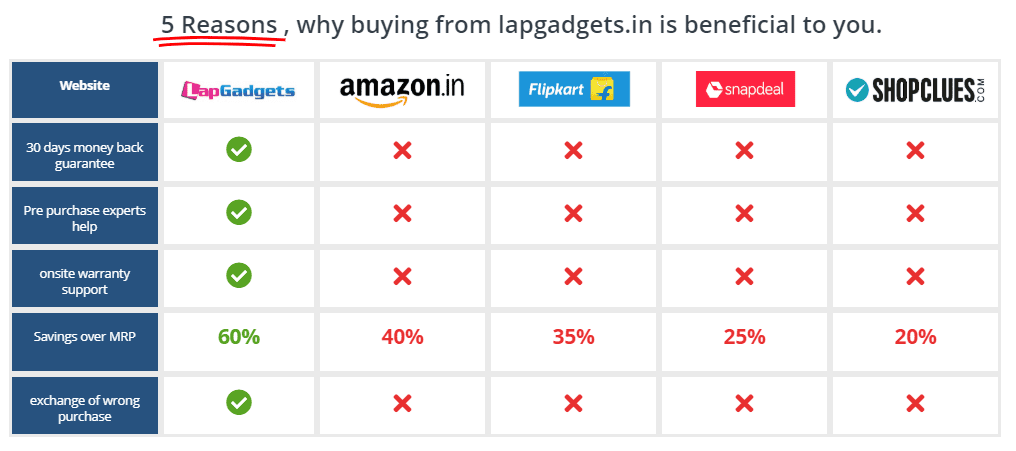 Compatible HP Battery Part Number
917678-1B1

917724-855

HSTNN-1B7Z

HSTNN-IB7Z

SR04070XL

SR04070XL-PL

SR04XL

TPN-Q193
Compatible HPLaptop Model Name
Gaming Pavilion 15-CX0000NK

Gaming Pavilion 15-CX0000NQ

Gaming Pavilion 15-CX0000UR

Gaming Pavilion 15-CX0001NG

Gaming Pavilion 15-CX0001NL

Gaming Pavilion 15-CX0001NQ

Gaming Pavilion 15-CX0001NU

Gaming Pavilion 15-CX0001TX

Gaming Pavilion 15-CX0001UR

Gaming Pavilion 15-CX0002NG

Gaming Pavilion 15-CX0002NM

Gaming Pavilion 15-CX0002NQ

Gaming Pavilion 15-CX0002NS

Gaming Pavilion 15-CX0002NX

Gaming Pavilion 15-CX0002UR

Gaming Pavilion 15-CX0003NG

Gaming Pavilion 15-CX0003NM

Gaming Pavilion 15-CX0004NG

Gaming Pavilion 15-CX0004NM

Gaming Pavilion 15-CX0004NO

Gaming Pavilion 15-CX0004UR

Gaming Pavilion 15-CX0005NG

Gaming Pavilion 15-CX0005NL

Gaming Pavilion 15-CX0005NM

Gaming Pavilion 15-CX0006NQ

Gaming Pavilion 15-CX0006NS

Gaming Pavilion 15-CX0006NT

Gaming Pavilion 15-CX0006UR

Gaming Pavilion 15-CX0007NL

Gaming Pavilion 15-CX0007NM

Gaming Pavilion 15-CX0007NQ

Gaming Pavilion 15-CX0008CA

Gaming Pavilion 15-CX0008NF

Gaming Pavilion 15-CX0008UR

Gaming Pavilion 15-CX0009NE

Gaming Pavilion 15-CX0009NM

Gaming Pavilion 15-CX0009UR

Gaming Pavilion 15-CX0010CA

Gaming Pavilion 15-CX0010NP

Gaming Pavilion 15-CX0010UR

Gaming Pavilion 15-CX0011NM

Gaming Pavilion 15-CX0011UR

Gaming Pavilion 15-CX0012NM

Gaming Pavilion 15-CX0012UR

Gaming Pavilion 15-CX0013NM

Gaming Pavilion 15-CX0013UR

Gaming Pavilion 15-CX0014NO

Gaming Pavilion 15-CX0017NF

Gaming Pavilion 15-CX0019NO

Gaming Pavilion 15-CX0032UR

Gaming Pavilion 15-CX0034NU

Gaming Pavilion 15-CX0034UR

Gaming Pavilion 15-CX0036UR

Gaming Pavilion 15-CX0037UR

Gaming Pavilion 15-CX0038UR

Gaming Pavilion 15-CX0040UR

Gaming Pavilion 15-CX0041UR

Gaming Pavilion 15-CX0043UR

Gaming Pavilion 15-CX0044UR

Gaming Pavilion 15-CX0045UR

Gaming Pavilion 15-CX0047UR

Gaming Pavilion 15-CX0054UR

Gaming Pavilion 15-CX0055UR

Gaming Pavilion 15-CX0056UR

Gaming Pavilion 15-CX0066UR

Gaming Pavilion 15-CX0071NR

Gaming Pavilion 15-CX0076NB

Gaming Pavilion 15-CX0078TX

Gaming Pavilion 15-CX0083TX

Gaming Pavilion 15-CX0084TX

Gaming Pavilion 15-CX0085NR

Gaming Pavilion 15-CX0085TX

Gaming Pavilion 15-CX0086NR

Gaming Pavilion 15-CX0097TX

Gaming Pavilion 15-CX0099TX

Gaming Pavilion 15-CX0100TX

Gaming Pavilion 15-CX0102TX

Gaming Pavilion 15-CX0109TX

Gaming Pavilion 15-CX0111TX

Gaming Pavilion 15-CX0113TX

Gaming Pavilion 15-CX0114TX

Gaming Pavilion 15-CX0115TX

Gaming Pavilion 15-CX0124TX

Gaming Pavilion 15-CX0138TX

Gaming Pavilion 15-CX0139TX

Gaming Pavilion 15-CX0140TX

Gaming Pavilion 15-CX0147TX

Gaming Pavilion 15-CX0201NG

Gaming Pavilion 15-CX0204NG

Gaming Pavilion 15-CX0205NG

Gaming Pavilion 15-CX0304NG

Gaming Pavilion 15-CX0305NG

Gaming Pavilion 15-CX0470ND

Gaming Pavilion 15-CX0500ND

Gaming Pavilion 15-CX0510ND

Gaming Pavilion 15-CX0651ND

Gaming Pavilion 15-CX0670ND

Gaming Pavilion 15-CX0675ND

Gaming Pavilion 15-CX0800NZ

Gaming Pavilion 15-CX0811NO

Gaming Pavilion 15-CX0812NO

Gaming Pavilion 15-CX0815NO

Gaming Pavilion 15-CX0830ND

Gaming Pavilion 15-CX0953ND

Gaming Pavilion 15-CX0963ND

Omen 15-CE000NB

Omen 15-CE000ND

Omen 15-CE000NF

Omen 15-CE000NG

Omen 15-CE000NO

Omen 15-CE000NP

Omen 15-CE000NQ

Omen 15-CE000NU

Omen 15-CE000UR

Omen 15-CE001LA

Omen 15-CE001NA

Omen 15-CE001NE

Omen 15-CE001NF

Omen 15-CE001NG

Omen 15-CE001NIA

Omen 15-CE001NJ

Omen 15-CE001NK

Omen 15-CE001NQ

Omen 15-CE001NU

Omen 15-CE001NW

Omen 15-CE001NX

Omen 15-CE001TX

Omen 15-CE002NB

Omen 15-CE002NE

Omen 15-CE002NF

Omen 15-CE002NG

Omen 15-CE002NIA

Omen 15-CE002NK

Omen 15-CE002NL

Omen 15-CE002NM

Omen 15-CE002NO

Omen 15-CE002NP

Omen 15-CE002NQ

Omen 15-CE002NS

Omen 15-CE002NT

Omen 15-CE002NW

Omen 15-CE002NX

Omen 15-CE002TX

Omen 15-CE003NA

Omen 15-CE003NE

Omen 15-CE003NF

Omen 15-CE003NG

Omen 15-CE003NI

Omen 15-CE003NJ

Omen 15-CE003NK

Omen 15-CE003NL

Omen 15-CE003NM

Omen 15-CE003NO

Omen 15-CE003NP

Omen 15-CE003NQ

Omen 15-CE003NS

Omen 15-CE003NT

Omen 15-CE003NX

Omen 15-CE003TX

Omen 15-CE004NA

Omen 15-CE004NB

Omen 15-CE004NE

Omen 15-CE004NF

Omen 15-CE004NG

Omen 15-CE004NI

Omen 15-CE004NK

Omen 15-CE004NL

Omen 15-CE004NS

Omen 15-CE004NT

Omen 15-CE004NW

Omen 15-CE004TX

Omen 15-CE004UR

Omen 15-CE005LA

Omen 15-CE005NC

Omen 15-CE005NE

Omen 15-CE005NG

Omen 15-CE005NH

Omen 15-CE005NK

Omen 15-CE005NL

Omen 15-CE005NM

Omen 15-CE005NO

Omen 15-CE005NP

Omen 15-CE005NQ

Omen 15-CE005NS

Omen 15-CE005NV

Omen 15-CE005NW

Omen 15-CE005TX

Omen 15-CE005UR

Omen 15-CE006NA

Omen 15-CE006NC

Omen 15-CE006NE

Omen 15-CE006NI

Omen 15-CE006NK

Omen 15-CE006NL

Omen 15-CE006NM

Omen 15-CE006NO

Omen 15-CE006NQ

Omen 15-CE006NS

Omen 15-CE006NV

Omen 15-CE006NW

Omen 15-CE006TX

Omen 15-CE006UR

Omen 15-CE007NF

Omen 15-CE007NG

Omen 15-CE007NK

Omen 15-CE007NM

Omen 15-CE007NO

Omen 15-CE007NP

Omen 15-CE007NQ

Omen 15-CE007NS

Omen 15-CE007NT

Omen 15-CE007NV

Omen 15-CE007TX

Omen 15-CE007UR

Omen 15-CE008CA

Omen 15-CE008NF

Omen 15-CE008NI

Omen 15-CE008NK

Omen 15-CE008NL

Omen 15-CE008NM

Omen 15-CE008NO

Omen 15-CE008NP

Omen 15-CE008NQ

Omen 15-CE008NS

Omen 15-CE008NT

Omen 15-CE008NU

Omen 15-CE008NW

Omen 15-CE008TX

Omen 15-CE008UR

Omen 15-CE009NC

Omen 15-CE009NI

Omen 15-CE009NK

Omen 15-CE009NL

Omen 15-CE009NM

Omen 15-CE009NO

Omen 15-CE009NP

Omen 15-CE009NQ

Omen 15-CE009TX

Omen 15-CE009UR

Omen 15-CE010CA

Omen 15-CE010NB

Omen 15-CE010NF

Omen 15-CE010NH

Omen 15-CE010NL

Omen 15-CE010NO

Omen 15-CE010NP

Omen 15-CE010NW

Omen 15-CE010TX

Omen 15-CE010UR

Omen 15-CE011DX

Omen 15-CE011NA

Omen 15-CE011NB

Omen 15-CE011NC

Omen 15-CE011NF

Omen 15-CE011NI

Omen 15-CE011NM

Omen 15-CE011NO

Omen 15-CE011NP

Omen 15-CE011NQ

Omen 15-CE011NS

Omen 15-CE011NU

Omen 15-CE011NW

Omen 15-CE011TX

Omen 15-CE011UR

Omen 15-CE012NA

Omen 15-CE012NB

Omen 15-CE012NC

Omen 15-CE012NF

Omen 15-CE012NG

Omen 15-CE012NH

Omen 15-CE012NI

Omen 15-CE012NL

Omen 15-CE012NM

Omen 15-CE012NO

Omen 15-CE012NP

Omen 15-CE012NS

Omen 15-CE012NW

Omen 15-CE012UR

Omen 15-CE013NA

Omen 15-CE013NB

Omen 15-CE013NC

Omen 15-CE013NF

Omen 15-CE013NL

Omen 15-CE013NM

Omen 15-CE013NO

Omen 15-CE013NP

Omen 15-CE013NS

Omen 15-CE013NU

Omen 15-CE013NW

Omen 15-CE013TX

Omen 15-CE013UR

Omen 15-CE014NA

Omen 15-CE014NB

Omen 15-CE014NC

Omen 15-CE014NG

Omen 15-CE014NL

Omen 15-CE014NM

Omen 15-CE014NO

Omen 15-CE014NU

Omen 15-CE014UR

Omen 15-CE015DX

Omen 15-CE015NB

Omen 15-CE015NF

Omen 15-CE015NH

Omen 15-CE015NK

Omen 15-CE015NO

Omen 15-CE015NP

Omen 15-CE015NS

Omen 15-CE015NU

Omen 15-CE015TX

Omen 15-CE015UR

Omen 15-CE016NA

Omen 15-CE016NF

Omen 15-CE016NG

Omen 15-CE016NM

Omen 15-CE016NO

Omen 15-CE016NP

Omen 15-CE016NS

Omen 15-CE016NU

Omen 15-CE016NW

Omen 15-CE017NA

Omen 15-CE017NB

Omen 15-CE017NM

Omen 15-CE017NS

Omen 15-CE018DX

Omen 15-CE018NF

Omen 15-CE018NG

Omen 15-CE018NL

Omen 15-CE018NM

Omen 15-CE018NO

Omen 15-CE018NP

Omen 15-CE018NS

Omen 15-CE018NU

Omen 15-CE018UR

Omen 15-CE019DX

Omen 15-CE019NA

Omen 15-CE019NF

Omen 15-CE019NG

Omen 15-CE030NB

Omen 15-CE030NF

Omen 15-CE030NM

Omen 15-CE030NO

Omen 15-CE030TX

Omen 15-CE031NB

Omen 15-CE031NG

Omen 15-CE031NM

Omen 15-CE031NS

Omen 15-CE031NW

Omen 15-CE031TX

Omen 15-CE031UR

Omen 15-CE032ND

Omen 15-CE032NL

Omen 15-CE032NS

Omen 15-CE032TX

Omen 15-CE032UR

Omen 15-CE033NF

Omen 15-CE033NG

Omen 15-CE033NL

Omen 15-CE033NS

Omen 15-CE033TX

Omen 15-CE033UR

Omen 15-CE034NF

Omen 15-CE034NG

Omen 15-CE034NS

Omen 15-CE034TX

Omen 15-CE034UR

Omen 15-CE035NF

Omen 15-CE035NO

Omen 15-CE035NS

Omen 15-CE035TX

Omen 15-CE035UR

Omen 15-CE036NF

Omen 15-CE036NO

Omen 15-CE036NS

Omen 15-CE036TX

Omen 15-CE036UR

Omen 15-CE037NF

Omen 15-CE037NO

Omen 15-CE037TX

Omen 15-CE037UR

Omen 15-CE038NF

Omen 15-CE038NO

Omen 15-CE038NS

Omen 15-CE038TX

Omen 15-CE038UR

Omen 15-CE039TX

Omen 15-CE040NZ

Omen 15-CE040TX

Omen 15-CE040UR

Omen 15-CE041ND

Omen 15-CE041TX

Omen 15-CE042NF

Omen 15-CE042TX

Omen 15-CE043NF

Omen 15-CE043NZ

Omen 15-CE043TX

Omen 15-CE043UR

Omen 15-CE044NF

Omen 15-CE044TX

Omen 15-CE045TX

Omen 15-CE046TX

Omen 15-CE046UR

Omen 15-CE047TX

Omen 15-CE048TX

Omen 15-CE048UR

Omen 15-CE049TX

Omen 15-CE049UR

Omen 15-CE050NZ

Omen 15-CE050TX

Omen 15-CE050UR

Omen 15-CE051NR

Omen 15-CE051TX

Omen 15-CE051UR

Omen 15-CE052TX

Omen 15-CE052UR

Omen 15-CE053TX

 

Omen 15-CE019NM

Omen 15-CE019NO

Omen 15-CE019NP

Omen 15-CE019NS

Omen 15-CE019NU

Omen 15-CE019UR

Omen 15-CE020CA

Omen 15-CE020NA

Omen 15-CE020NB

Omen 15-CE020NF

Omen 15-CE020NG

Omen 15-CE020NL

Omen 15-CE020NO

Omen 15-CE020NS

Omen 15-CE020NU

Omen 15-CE020TX

Omen 15-CE021NA

Omen 15-CE021NB

Omen 15-CE021NF

Omen 15-CE021NG

Omen 15-CE021NO

Omen 15-CE021NS

Omen 15-CE021NU

Omen 15-CE022NA

Omen 15-CE022NB

Omen 15-CE022NF

Omen 15-CE022NG

Omen 15-CE022NL

Omen 15-CE022NM

Omen 15-CE022NO

Omen 15-CE022TX

Omen 15-CE022UR

Omen 15-CE023NA

Omen 15-CE023NF

Omen 15-CE023NM

Omen 15-CE023NO

Omen 15-CE023NP

Omen 15-CE023NU

Omen 15-CE024NA

Omen 15-CE024NB

Omen 15-CE024NF

Omen 15-CE024NO

Omen 15-CE024NP

Omen 15-CE024UR

Omen 15-CE025NB

Omen 15-CE025NF

Omen 15-CE025NO

Omen 15-CE025NP

Omen 15-CE025NS

Omen 15-CE025TX

Omen 15-CE025UR

Omen 15-CE026NB

Omen 15-CE026NF

Omen 15-CE026NM

Omen 15-CE026NO

Omen 15-CE026NS

Omen 15-CE026TX

Omen 15-CE026UR

Omen 15-CE027NB

Omen 15-CE027ND

Omen 15-CE027NF

Omen 15-CE027NM

Omen 15-CE027NO

Omen 15-CE027TX

Omen 15-CE027UR

Omen 15-CE028NB

Omen 15-CE028NF

Omen 15-CE028NM

Omen 15-CE028NO

Omen 15-CE028TX

Omen 15-CE028UR

Omen 15-CE029NB

Omen 15-CE029NF

Omen 15-CE029NL

Omen 15-CE029NO

Omen 15-CE029NS

Omen 15-CE029TX

Omen 15-CE029UR

Omen 15li>Omen 15-CE054NA

Omen 15-CE054ND

Omen 15-CE054NZ

Omen 15-CE054TX

Omen 15-CE054UR

Omen 15-CE055TX

Omen 15-CE056NA

Omen 15-CE056TX

Omen 15-CE056UR

Omen 15-CE057TX

Omen 15-CE057UR

Omen 15-CE058TX

Omen 15-CE058UR

Omen 15-CE059TX

Omen 15-CE059UR

Omen 15-CE060ND

Omen 15-CE060TX

Omen 15-CE061ND

Omen 15-CE061TX

Omen 15-CE061UR

Omen 15-CE062ND

Omen 15-CE062TX

Omen 15-CE063TX

Omen 15-CE064TX

Omen 15-CE064UR

Omen 15-CE065TX

Omen 15-CE066UR

Omen 15-CE067TX

Omen 15-CE068TX

Omen 15-CE070TX

Omen 15-CE071TX

Omen 15-CE072TX

Omen 15-CE073TX

Omen 15-CE074NZ

Omen 15-CE074TX

Omen 15-CE075TX

Omen 15-CE076TX

Omen 15-CE077TX

Omen 15-CE078TX

Omen 15-CE079TX

Omen 15-CE080ND

Omen 15-CE080NZ

Omen 15-CE080TX

Omen 15-CE081ND

Omen 15-CE081TX

Omen 15-CE082NO

Omen 15-CE082TX

Omen 15-CE083NG

Omen 15-CE084NO

Omen 15-CE084TX

Omen 15-CE085TX

Omen 15-CE086NZ

Omen 15-CE086TX

Omen 15-CE087TX

Omen 15-CE088TX

Omen 15-CE089NO

Omen 15-CE090NZ

Omen 15-CE090TX

Omen 15-CE095NE

Omen 15-CE096ND

Omen 15-CE096NE

Omen 15-CE097NB

Omen 15-CE097NIA

Omen 15-CE097NX

Omen 15-CE097TX

Omen 15-CE098NF

Omen 15-CE098NIA

Omen 15-CE098NT

Omen 15-CE098NX

Omen 15-CE098TX

Omen 15-CE099NF

Omen 15-CE099NIA

Omen 15-CE099NZ

Omen 15-CE501TX

Omen 15-CE503TX

Omen 15-CE507TX

Omen 15-CE508TX

Omen 15-CE509TX

Omen 15-CE510TX

Omen 15-CE511TX

Omen 15-CE512TX

Omen 15-CE515TX

Omen 15-CE517TX

Omen 15-CE518TX

Omen 15-CE522TX

Omen 15-CE523TX

Pavilion Gaming 15-CX0001NJ

Pavilion Gaming 15-CX0001NO

Pavilion Gaming 15-CX0001TX

Pavilion Gaming 15-CX0020NR

Pavilion Gaming 15-CX0030NR

Pavilion Gaming 15-CX0031TX

Pavilion Gaming 15-CX0036TX

Pavilion Gaming 15-CX0040NR

Pavilion Gaming 15-CX0058TX

Pavilion Gaming 15-CX0058WM

Pavilion Gaming 15-CX0059TX

Pavilion Gaming 15-CX0060TX

Pavilion Gaming 15-CX0061TX

Pavilion Gaming 15-CX0062TX

Pavilion Gaming 15-CX0064TX

Pavilion Gaming 15-CX0065TX

Pavilion Gaming 15-CX0067TX

Pavilion Gaming 15-CX0068TX

Pavilion Gaming 15-CX0069TX

Pavilion Gaming 15-CX0071TX

Pavilion Gaming 15-CX0072TX

Pavilion Gaming 15-CX0076TX

Pavilion POWER 15-CB000ND

Pavilion POWER 15-CB000NG

Pavilion POWER 15-CB000NQ

Pavilion POWER 15-CB000NS

Pavilion POWER 15-CB001NB

Pavilion POWER 15-CB001ND

Pavilion POWER 15-CB001NF

Pavilion POWER 15-CB001NK

Pavilion POWER 15-CB001NP

Pavilion POWER 15-CB001NQ

Pavilion POWER 15-CB001NT

Pavilion POWER 15-CB001NU

Pavilion POWER 15-CB001NX

Pavilion POWER 15-CB002NB

Pavilion POWER 15-CB002NE

Pavilion POWER 15-CB002NF

Pavilion POWER 15-CB002NG

Pavilion POWER 15-CB002NK

Pavilion POWER 15-CB002NL

Pavilion POWER 15-CB002NO

Pavilion POWER 15-CB002NQ

Pavilion POWER 15-CB002NT

Pavilion POWER 15-CB002NU

Pavilion POWER 15-CB003NA

Pavilion POWER 15-CB003NB

Pavilion POWER 15-CB003NC

Pavilion POWER 15-CB003NF

Pavilion POWER 15-CB003NG

Pavilion POWER 15-CB003NH

Pavilion POWER 15-CB003NL

Pavilion POWER 15-CB003NM

Pavilion POWER 15-CB003NP

Pavilion POWER 15-CB003NQ

Pavilion POWER 15-CB003NV

Pavilion POWER 15-CB003NX

Pavilion POWER 15-CB004NA

Pavilion POWER 15-CB004NB

Pavilion POWER 15-CB004NC

Pavilion POWER 15-CB004NE

Pavilion POWER 15-CB004NF

Pavilion POWER 15-CB004NG

Pavilion POWER 15-CB004NI

Pavilion POWER 15-CB004NM

Pavilion POWER 15-CB004NP

Pavilion POWER 15-CB004NQ

Pavilion POWER 15-CB004NS

Pavilion POWER 15-CB004NU

Pavilion POWER 15-CB004NV

Pavilion POWER 15-CB004NW

Pavilion POWER 15-CB004NX

Pavilion POWER 15-CB004UR

Pavilion POWER 15-CB005NC

Pavilion POWER 15-CB005NE

Pavilion POWER 15-CB005NG

Pavilion POWER 15-CB005NI

Pavilion POWER 15-CB005NO

Pavilion POWER 15-CB005NS

Pavilion POWER 15-CB005NT

Pavilion POWER 15-CB005NU

Pavilion POWER 15-CB005NV

Pavilion POWER 15-CB005TX

Pavilion POWER 15-CB006NB

Pavilion POWER 15-CB006NG

Pavilion POWER 15-CB006NH

Pavilion POWER 15-CB006NL

Pavilion POWER 15-CB006NT

Pavilion POWER 15-CB006NV

Pavilion POWER 15-CB006TX

Pavilion POWER 15-CB006UR

Pavilion POWER 15-CB007NA

Pavilion POWER 15-CB007NC

Pavilion POWER 15-CB007NL

Pavilion POWER 15-CB007NQ

Pavilion POWER 15-CB007NS

Pavilion POWER 15-CB007NT

Pavilion POWER 15-CB007NU

Pavilion POWER 15-CB007NV

Pavilion POWER 15-CB007TX

Pavilion POWER 15-CB007UR

Pavilion POWER 15-CB008NF

Pavilion POWER 15-CB008NM

Pavilion POWER 15-CB008NO

Pavilion POWER 15-CB008NS

Pavilion POWER 15-CB008NT

Pavilion POWER 15-CB008TX

Pavilion POWER 15-CB008UR

Pavilion POWER 15-CB009NC

Pavilion POWER 15-CB009NG

Pavilion POWER 15-CB009NH

Pavilion POWER 15-CB009NL

Pavilion POWER 15-CB009NM

Pavilion POWER 15-CB009NP

Pavilion POWER 15-CB009NS

Pavilion POWER 15-CB009NT

Pavilion POWER 15-CB009NU

Pavilion POWER 15-CB009NW

Pavilion POWER 15-CB009TX

Pavilion POWER 15-CB009UR

Pavilion POWER 15-CB010CA

Pavilion POWER 15-CB010NG

Pavilion POWER 15-CB010NP

Pavilion POWER 15-CB010NR

Pavilion POWER 15-CB010NS

Pavilion POWER 15-CB010NT

Pavilion POWER 15-CB010NU

Pavilion POWER 15-CB010TX

Pavilion POWER 15-CB010UR

Pavilion POWER 15-CB011NC

Pavilion POWER 15-CB011NO

Pavilion POWER 15-CB011NP

Pavilion POWER 15-CB011NU

Pavilion POWER 15-CB011TX

Pavilion POWER 15-CB011UR

Pavilion POWER 15-CB012NA

Pavilion POWER 15-CB012NC

Pavilion POWER 15-CB012NF

Pavilion POWER 15-CB012NG

Pavilion POWER 15-CB012NL

Pavilion POWER 15-CB012NO

Pavilion POWER 15-CB012NS

Pavilion POWER 15-CB012NW

Pavilion POWER 15-CB012TX

Pavilion POWER 15-CB012UR

Pavilion POWER 15-CB013NA

Pavilion POWER 15-CB013NG

Pavilion POWER 15-CB013NM

Pavilion POWER 15-CB013NS

Pavilion POWER 15-CB013NW

Pavilion POWER 15-CB013TX

Pavilion POWER 15-CB013UR

Pavilion POWER 15-CB014NA

Pavilion POWER 15-CB014NC

Pavilion POWER 15-CB014NG

Pavilion POWER 15-CB014NI

Pavilion POWER 15-CB014NL

Pavilion POWER 15-CB014NM

Pavilion POWER 15-CB014NO

Pavilion POWER 15-CB014NS

Pavilion POWER 15-CB014TX

Pavilion POWER 15-CB014UR

Pavilion POWER 15-CB015NF

Pavilion POWER 15-CB015NL

Pavilion POWER 15-CB015NM

Pavilion POWER 15-CB015NO

Pavilion POWER 15-CB015NS

Pavilion POWER 15-CB015TX

Pavilion POWER 15-CB015UR

Pavilion POWER 15-CB016NB

Pavilion POWER 15-CB016NF

Pavilion POWER 15-CB016NG

Pavilion POWER 15-CB016NM

Pavilion POWER 15-CB016NO

Pavilion POWER 15-CB016NS

Pavilion POWER 15-CB016TX

Pavilion POWER 15-CB016UR

Pavilion POWER 15-CB017NB

Pavilion POWER 15-CB017NF

Pavilion POWER 15-CB017NL

Pavilion POWER 15-CB017NM

Pavilion POWER 15-CB017NO

Pavilion POWER 15-CB017TX

Pavilion POWER 15-CB017UR

Pavilion POWER 15-CB018NA

Pavilion POWER 15-CB018NB

Pavilion POWER 15-CB018NF

Pavilion POWER 15-CB018NG

Pavilion POWER 15-CB018NM

Pavilion POWER 15-CB018NO

Pavilion POWER 15-CB018TX

Pavilion POWER 15-CB018UR

Pavilion POWER 15-CB019NF

Pavilion POWER 15-CB019NO

Pavilion POWER 15-CB019TX

Pavilion POWER 15-CB019UR

Pavilion POWER 15-CB020NB

Pavilion POWER 15-CB020NF

Pavilion POWER 15-CB020NM

Pavilion POWER 15-CB020TX

Pavilion POWER 15-CB020UR

Pavilion POWER 15-CB021NB

Pavilion POWER 15-CB021NF

Pavilion POWER 15-CB021NM

Pavilion POWER 15-CB021NO

Pavilion POWER 15-CB021TX

Pavilion POWER 15-CB021UR

Pavilion POWER 15-CB022NB

Pavilion POWER 15-CB022NL

Pavilion POWER 15-CB022NO

Pavilion POWER 15-CB022TX

Pavilion POWER 15-CB022UR

Pavilion POWER 15-CB023NA

Pavilion POWER 15-CB023NB

Pavilion POWER 15-CB023NL

Pavilion POWER 15-CB023NM

Pavilion POWER 15-CB023TX

Pavilion POWER 15-CB023UR

Pavilion POWER 15-CB024CL

Pavilion POWER 15-CB024NF

Pavilion POWER 15-CB024TX

Pavilion POWER 15-CB024UR

Pavilion POWER 15-CB025NA

Pavilion POWER 15-CB025NB

Pavilion POWER 15-CB025NF

Pavilion POWER 15-CB025NM

Pavilion POWER 15-CB025TX

Pavilion POWER 15-CB025UR

Pavilion POWER 15-CB026NB

Pavilion POWER 15-CB026NF

Pavilion POWER 15-CB026TX

Pavilion POWER 15-CB026UR

Pavilion POWER 15-CB027NF

Pavilion POWER 15-CB027NL

Pavilion POWER 15-CB027TX

Pavilion POWER 15-CB027UR

Pavilion POWER 15-CB028NF

Pavilion POWER 15-CB028NL

Pavilion POWER 15-CB028TX

Pavilion POWER 15-CB028UR

Pavilion POWER 15-CB029NF

Pavilion POWER 15-CB029NL

Pavilion POWER 15-CB029TX

Pavilion POWER 15-CB029UR

Pavilion POWER 15-CB030ND

Pavilion POWER 15-CB030NG

Pavilion POWER 15-CB030NL

Pavilion POWER 15-CB030TX

Pavilion POWER 15-CB030UR

Pavilion POWER 15-CB031NF

Pavilion POWER 15-CB031NG

Pavilion POWER 15-CB031NL

Pavilion POWER 15-CB031TX

Pavilion POWER 15-CB031UR

Pavilion POWER 15-CB032ND

Pavilion POWER 15-CB032NF

Pavilion POWER 15-CB032NG

Pavilion POWER 15-CB032NL

Pavilion POWER 15-CB032NS

Pavilion POWER 15-CB032TX

Pavilion POWER 15-CB032UR

Pavilion POWER 15-CB033NG

Pavilion POWER 15-CB033NS

Pavilion POWER 15-CB033TX

Pavilion POWER 15-CB033UR

Pavilion POWER 15-CB034UR

Pavilion POWER 15-CB035NF

Pavilion POWER 15-CB035NG

Pavilion POWER 15-CB035TX

Pavilion POWER 15-CB035WM

Pavilion POWER 15-CB036NS

Pavilion POWER 15-CB036UR

Pavilion POWER 15-CB037NF

Pavilion POWER 15-CB037TX

Pavilion POWER 15-CB037UR

Pavilion POWER 15-CB038NS

Pavilion POWER 15-CB038UR

Pavilion POWER 15-CB039NS

Pavilion POWER 15-CB039TX

Pavilion POWER 15-CB039UR

Pavilion POWER 15-CB040ND

Pavilion POWER 15-CB041NR

Pavilion POWER 15-CB042NR

Pavilion POWER 15-CB044TX

Pavilion POWER 15-CB045WM

Pavilion POWER 15-CB046TX

Pavilion POWER 15-CB046WM

Pavilion POWER 15-CB048NA

Pavilion POWER 15-CB049NA

Pavilion POWER 15-CB050OD

Pavilion POWER 15-CB052TX

Pavilion POWER 15-CB053TX

Pavilion POWER 15-CB054NZ

Pavilion POWER 15-CB054TX

Pavilion POWER 15-CB055TX

Pavilion POWER 15-CB056TX

Pavilion POWER 15-CB057TX

Pavilion POWER 15-CB058TX

Pavilion POWER 15-CB059NA

Pavilion POWER 15-CB059NR

Pavilion POWER 15-CB059TX

Pavilion POWER 15-CB060NA

Pavilion POWER 15-CB060SA

Pavilion POWER 15-CB060TX

Pavilion POWER 15-CB061NA

Pavilion POWER 15-CB061ND

Pavilion POWER 15-CB061TX

Pavilion POWER 15-CB062TX

Pavilion POWER 15-CB063TX

Pavilion POWER 15-CB064NZ

Pavilion POWER 15-CB064TX

Pavilion POWER 15-CB065ND

Pavilion POWER 15-CB065TX

Pavilion POWER 15-CB066TX

Pavilion POWER 15-CB067TX

Pavilion POWER 15-CB068TX

Pavilion POWER 15-CB069TX

Pavilion POWER 15-CB070NG

Pavilion POWER 15-CB070NZ

Pavilion POWER 15-CB070TX

Pavilion POWER 15-CB071NR

Pavilion POWER 15-CB073TX

Pavilion POWER 15-CB074TX

Pavilion POWER 15-CB075NR

Pavilion POWER 15-CB075TX

Pavilion POWER 15-CB076TX

Pavilion POWER 15-CB077CL

Pavilion POWER 15-CB077NR

Pavilion POWER 15-CB077TX

Pavilion POWER 15-CB078TX

Pavilion POWER 15-CB079NR

Pavilion POWER 15-CB079TX

Pavilion POWER 15-CB080ND

Pavilion POWER 15-CB080NO

Pavilion POWER 15-CB080TX

Pavilion POWER 15-CB081NO

Pavilion POWER 15-CB081TX

Pavilion POWER 15-CB082TX

Pavilion POWER 15-CB083ND

Pavilion POWER 15-CB083TX

Pavilion POWER 15-CB084NG

Pavilion POWER 15-CB084NO

Pavilion POWER 15-CB084TX

Pavilion POWER 15-CB085NG

Pavilion POWER 15-CB085TX

Pavilion POWER 15-CB086NG

Pavilion POWER 15-CB086NO

Pavilion POWER 15-CB086TX

Pavilion POWER 15-CB087TX

Pavilion POWER 15-CB088TX

Pavilion POWER 15-CB089TX

Pavilion POWER 15-CB090TX

Pavilion POWER 15-CB091ND

Pavilion POWER 15-CB092TX

Pavilion POWER 15-CB093ND

Pavilion POWER 15-CB093TX

Pavilion POWER 15-CB094NZ

Pavilion POWER 15-CB094TX

Pavilion POWER 15-CB095TX

Pavilion POWER 15-CB096NIA

Pavilion POWER 15-CB097TX

Pavilion POWER 15-CB098NT

Pavilion POWER 15-CB098TX

Pavilion POWER 15-CB099NIA

Pavilion POWER 15-CB099NX

Pavilion POWER 15-CB099NZ

Pavilion POWER 15-CB099TX

Pavilion POWER 15-CB501TX

Pavilion POWER 15-CB502TX

Pavilion POWER 15-CB503TX

Pavilion POWER 15-CB504TX

Pavilion POWER 15-CB505TX

Pavilion POWER 15-CB506TX

Pavilion POWER 15-CB507TX

Pavilion POWER 15-CB508TX

Pavilion POWER 15-CB509TX

Pavilion POWER 15-CB510TX

Pavilion POWER 15-CB511TX

Pavilion POWER 15-CB512TX

Pavilion POWER 15-CB513TX

Pavilion POWER 15-CB516TX

Pavilion POWER 15-CB517TX

Pavilion POWER 15-CB518TX

Pavilion POWER 15-CB519TX

Pavilion POWER 15-CB521TX

Pavilion POWER 15-CB522TX

Pavilion POWER 15-CB523TX

Pavilion POWER 15-CB527TX

Pavilion POWER 15-CB529TX

Pavilion POWER 15-CB530TX

Pavilion POWER 15-CB531TX

Pavilion POWER 15-CB532TX

Pavilion POWER 15-CB533TX

Pavilion POWER 15-CB534TX

Pavilion POWER 15-CB535TX

Pavilion POWER 15-CB536TX

Pavilion POWER 15-CB537TX

Pavilion POWER 15-CB538TX

Pavilion POWER 15-CB540TX

Pavilion POWER 15-CB541TXHp
Additional information
| | |
| --- | --- |
| Weight | 0.5 kg |
| Dimensions | 30 × 15 × 5 cm |
| Available Variant | |
| Part Number | |