Has My Order Shipped ?
Shipping information will be available the day after your item has shipped. In most cases, products will be processed and shipped within 24 hours of receiving the order. 
How do I track my order?
Follow the Steps as shown below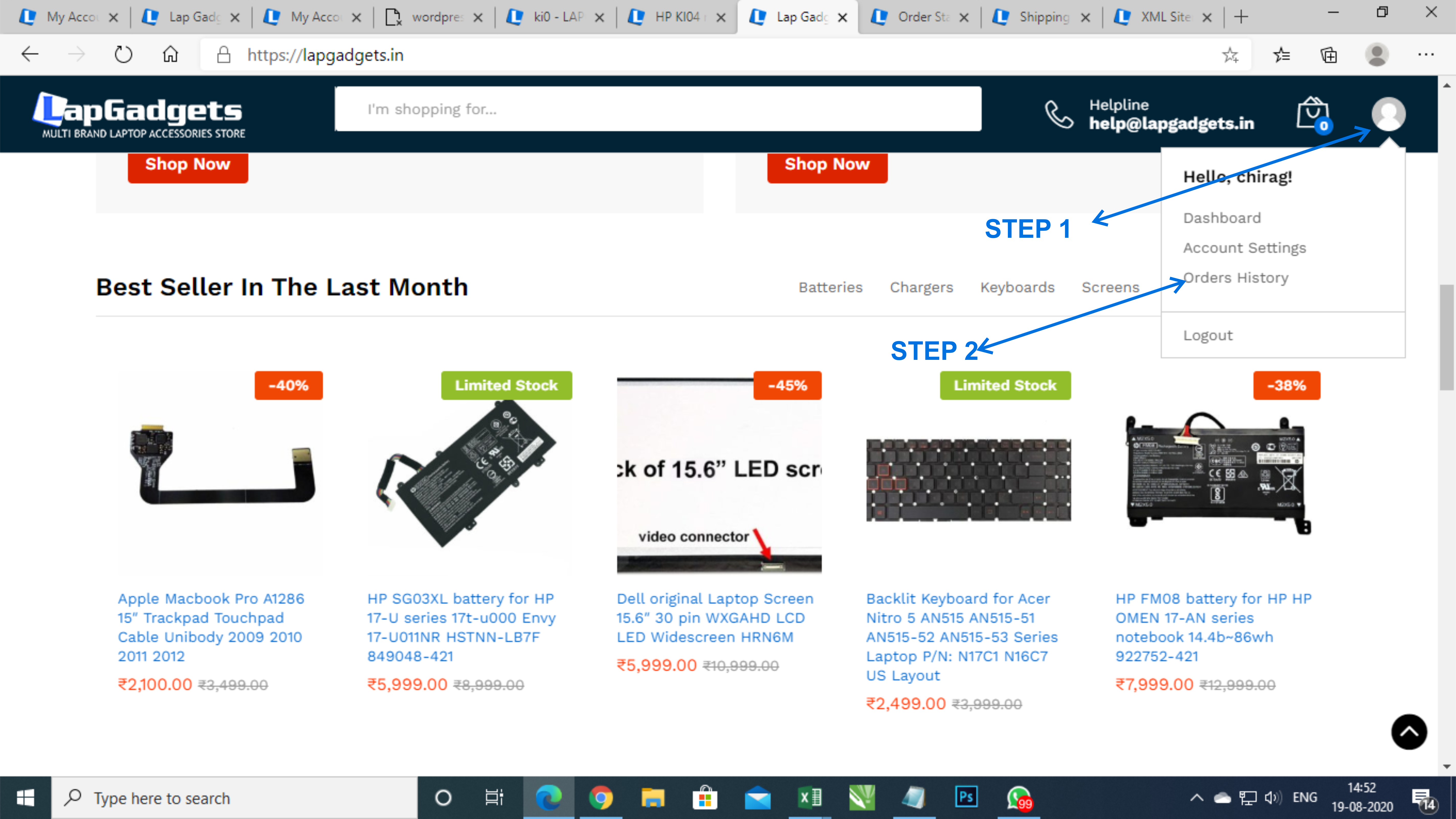 After Clicking on Order history in step 2 click the view button on your order.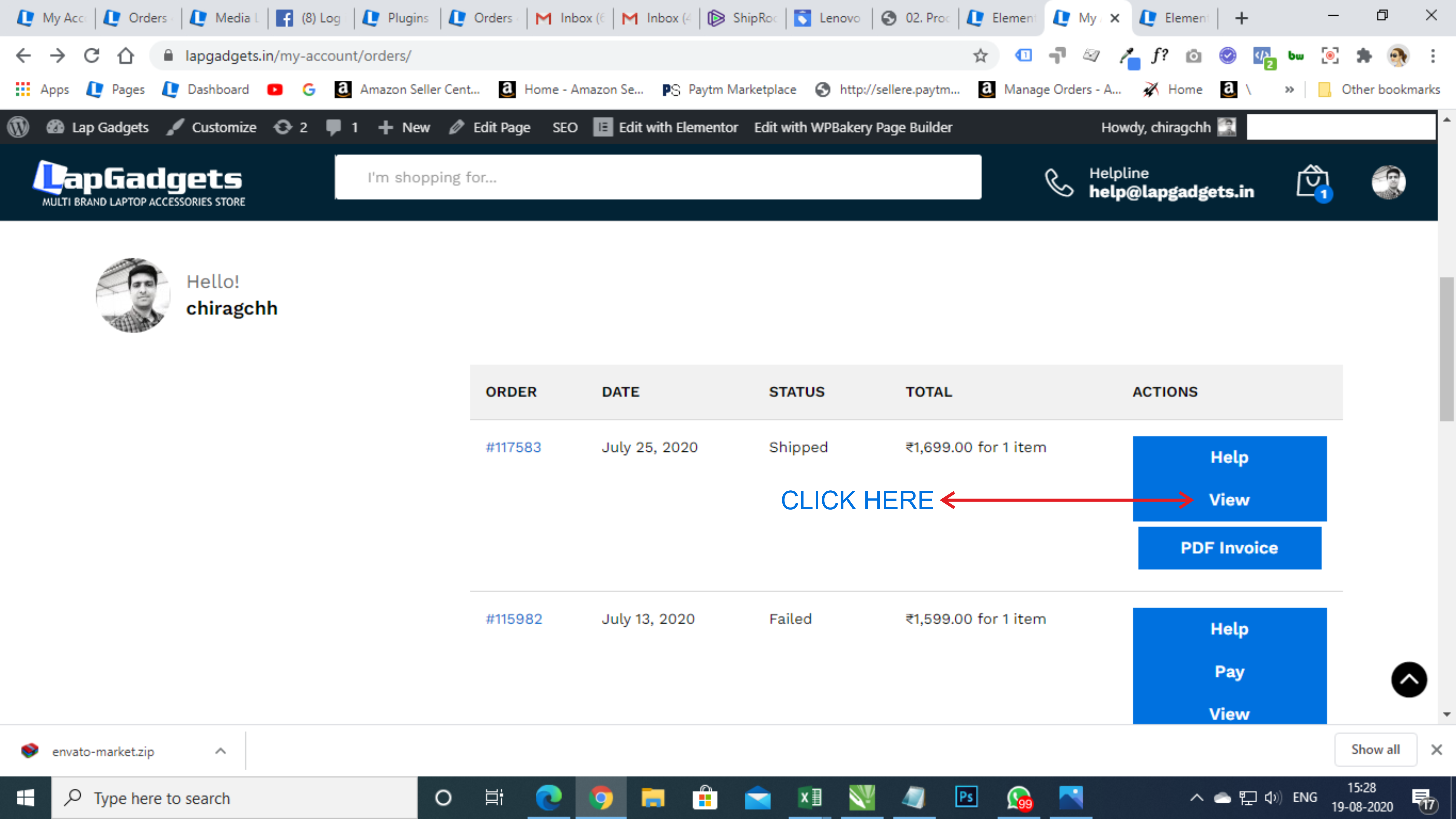 After Clicking on View in Order Section you will See a button to track your Order.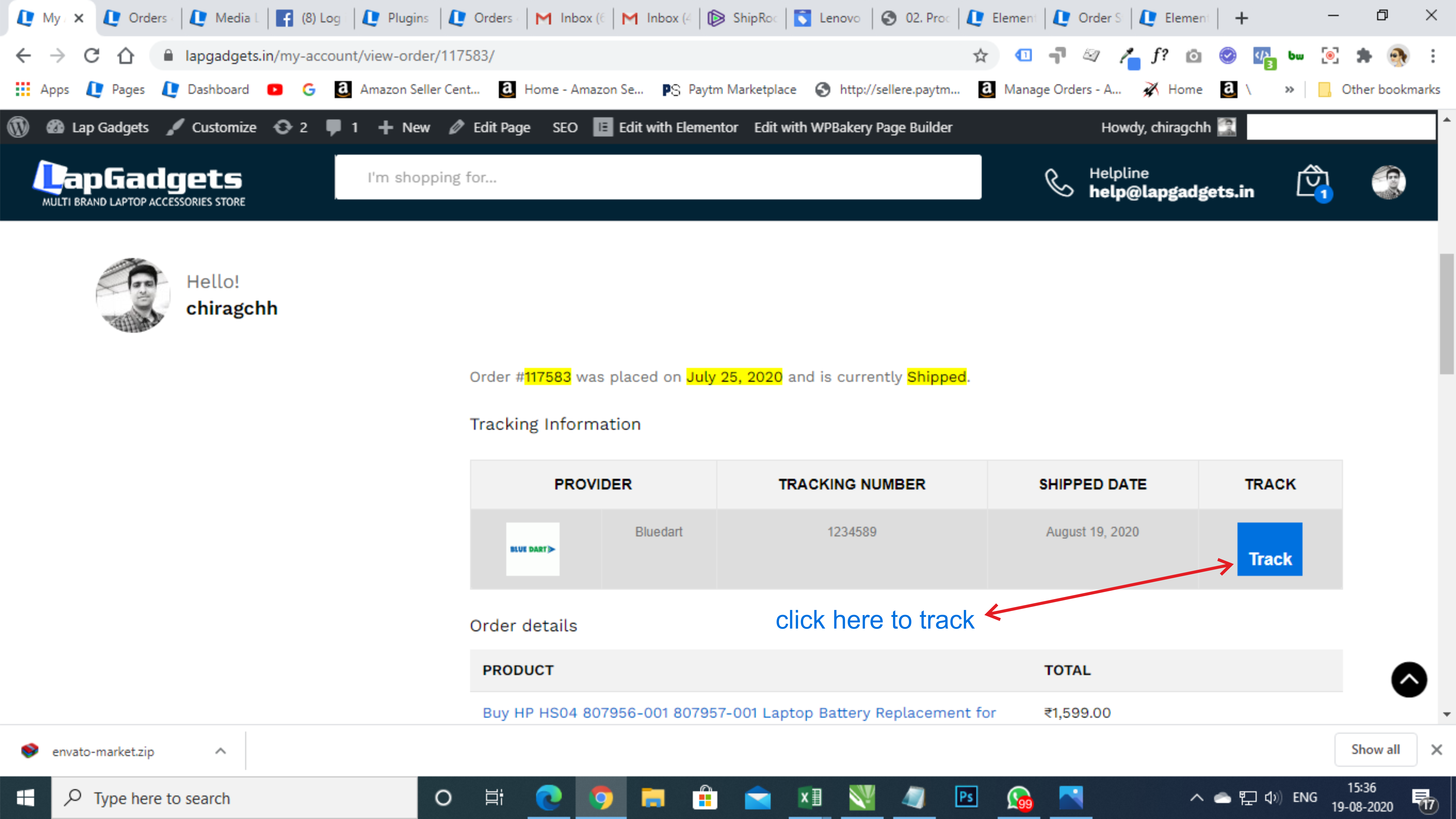 What should I do if my order never arrives?
Please allow up to 10 business days for your item to be delivered. If it still does not arrive, please contact us. We will get back to you shortly
Can I change my order once it has been processed?
Generally, orders cannot be changed once they have been placed. However, if you contact us immediately after placing the order, we will try our best to accommodate the change(s). If the order has already been shipped out, we can not make any changes.
I need a copy of my receipt/invoice.
In Step 3 Click Download Invoice to get copy of your Invoice