New Genuine Laptop Charger 65W Watt 20V 3.25A USB Type-C AC Adapter Power Cord ADLX65YDC2A FOR LENOVO Thinkpad X280 X380 X390 L390 E480 E490 E580 E590 E495 R480 S1 2018 T470 T470S T480/T480S
For selected Thinkpad, Ideapad & Yoga series notebooks
12 months warranty by Lap Gadgets India.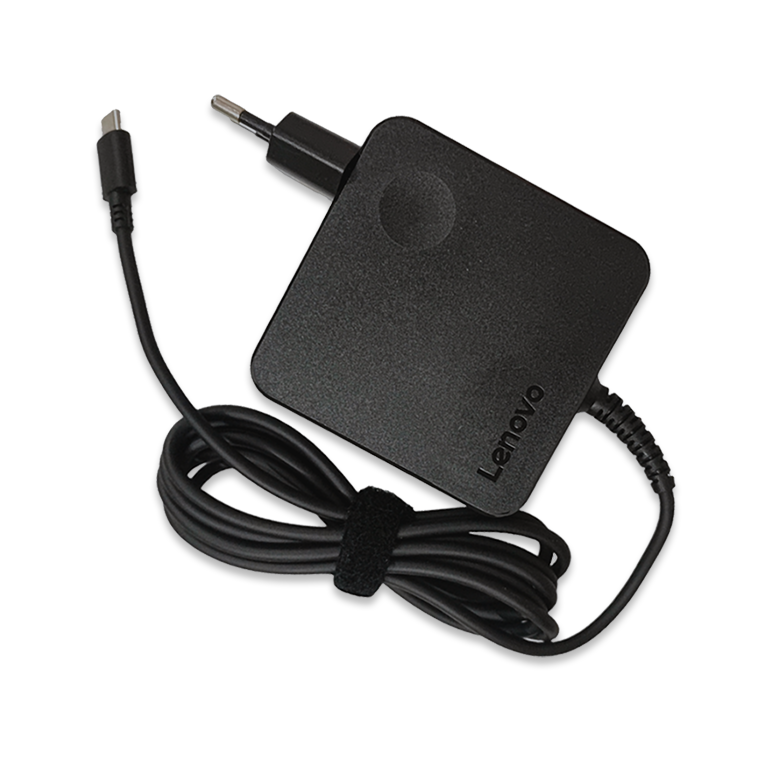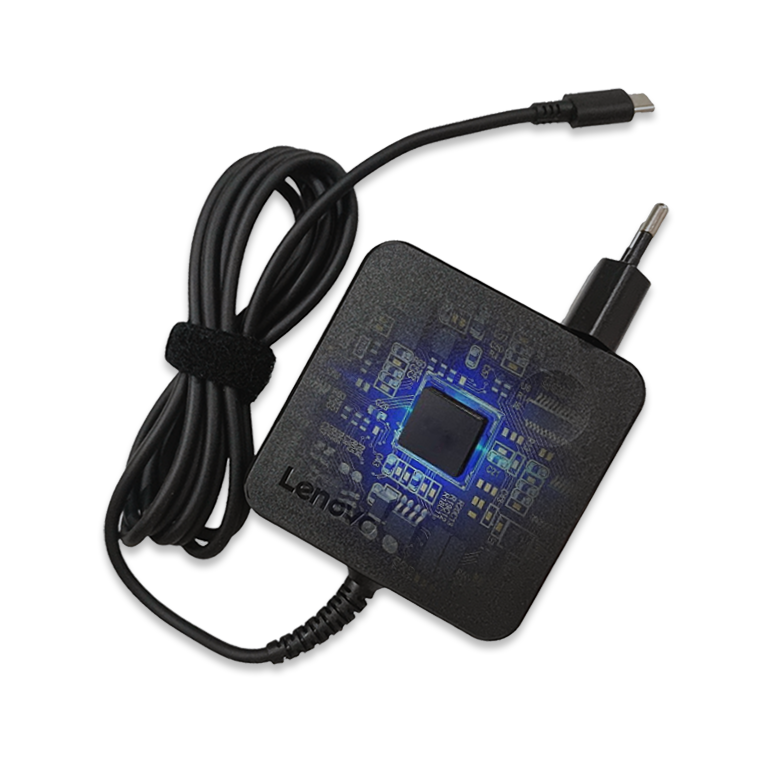 Lenovo 65w type c charger to keep you connected always to carry out your important work on your Thinkpad, Ideapad & Yoga Series notebooks. No matter wherever you are.
Lenovo original chargers are best in industry in terms of quality, reliability and price. You are being asssured for every paise you spent on this asus charger.
Rigorous Testing – All our chargers are tested to ensure it gives optimal performance to you.
Note
Please ensure that your power socket at home or office does not have earthing leakage.
Type – Dc power adapter 
Voltage – INPUT: AC 100-240V, 50-60Hz; OUTPUT: DC 20.5V 3.25A
Wattage – 65 watts
Connector type -TYPE -C 
12 months by Lap Gadgets India. (No warranty for burned or damaged pins / cables)
We are confident in our product hence we give you 10 days free returns & 30 days self return window to either get replacement or return (know more)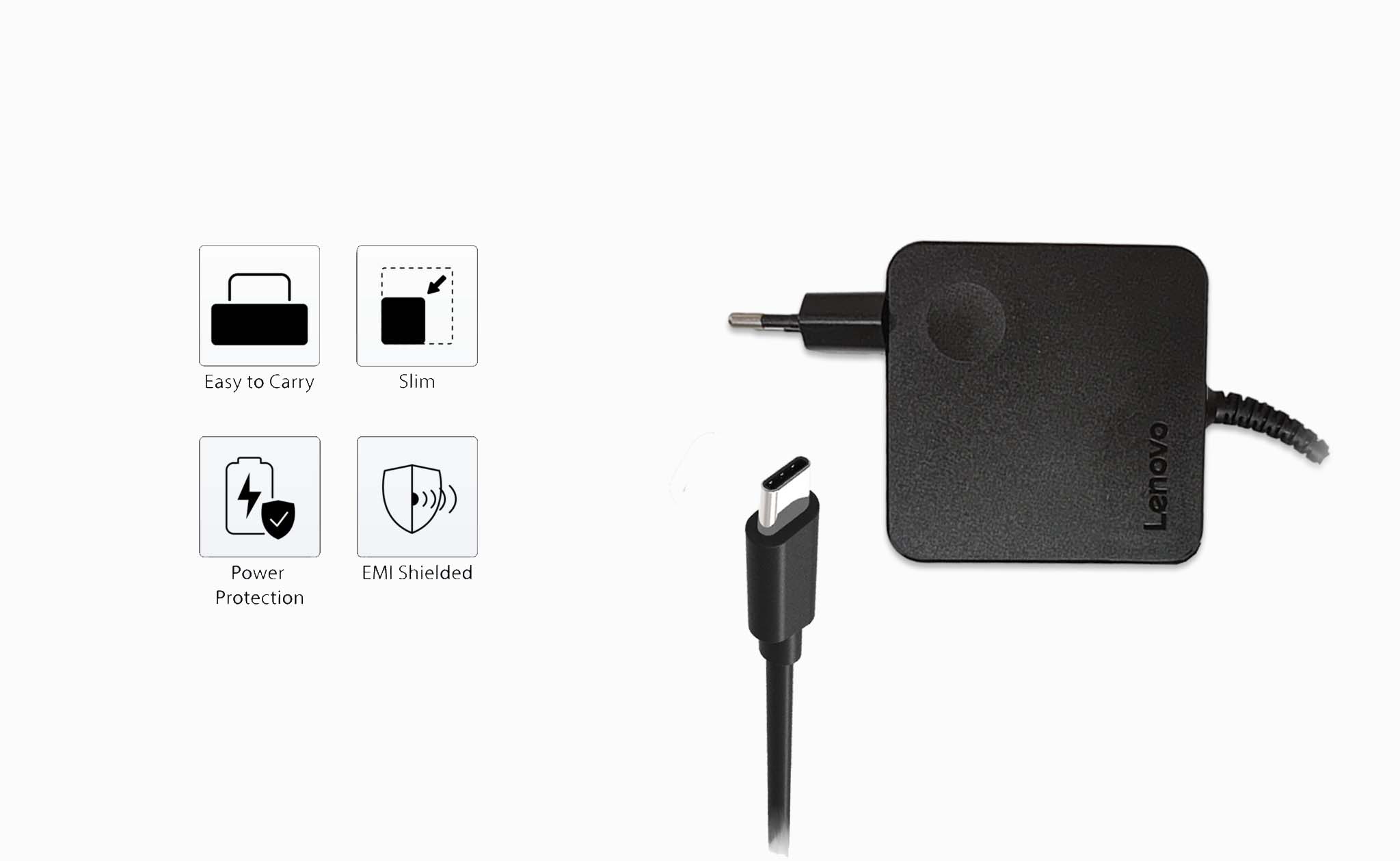 The Lenovo 65W Type C Charger is a fantastic accessory that will make your life much easier. Do not worry about carrying this charger around as it flaunts a compact design that will allow you to tuck it away comfortably in your bag. One of the most unique and exciting features of this charger is its perfectly designed pin, which is type C. This feature is exceptionally helpful as it makes for a quick and secure connection to your device.

If you're someone who's always on the move, then look no further. This charger is designed to be your perfect traveling companion. It comes equipped with a clever design, which allows the DC cable to be wrapped neatly around itself, ensuring easy and convenient storage of your cables. Whether you're traveling for work or leisure, you'll enjoy the convenience that comes with this charger. Say goodbye to tangled and messy cables and hello to seamless connectivity with the Lenovo 65W Type C Charger.
ThinkPad: E14, E15, L13 Yoga, L14, L15, P14s, p15s, T14, T14s, T15, X1 Fold, X1 Nano, X1 Titanium, X1 Yoga all gens, X1 Carbon all gens, X12 Detachable, X13, X13 Yoga, X270, X380, X390, X395, X1 Tablet, L13 Clam, P43s, P51s, P52s, P53s, E480, E495, E490, E490s, E495, E580, E590, E595, L380, L390, L480, L490, L580, L590, T470, T470s, T480, T490, T490s, T495, T495s, T570, T580, T590, 25, A285, A485, A475, 100e, 100w, 13, 14e Chrome, 14w, 300e, 300w, 500e, 11e, Yoga 370, C13 Yoga Chromebook, Yoga S1 ThinkBook: 13s, 14, 14s, 15, Lenovo: 100e, 14e, 10e, 14w, 300e, Tablet 10, V320 Legion: Y520. IdeaPad: 320, 320s, 520s, 720, 720s
Not sure if this is the right power adapter for Lenovo notebook?
Get in touch with our Lenovo Product Experts, who are available for your help (click here)
Why buy from Lap Gadgets ?
Comparatively Good than other market places
Good Products
Thank you so much
Lap Gadgets exceeded my expectations with top-notch customer service and a diverse range of high-quality tech products. A happy customer indeed!
I'm happy customer☺️💗✨
R105 Niraj Vishwakarma
2023-12-02
it's a Website where You can order any parts and accessories of your PC and laptops with great deals and prices I am recently join as a trainer so ur good and positive reviews can increase trust nd good sales ☺️