Lap Gadgets HP HT03XL Battery l11119 855 for HP 14DH HP 14CF series laptops 3 cell 38Wh 3400mAh
14DH HP 14CF series laptops
12 months warranty Lap Gadgets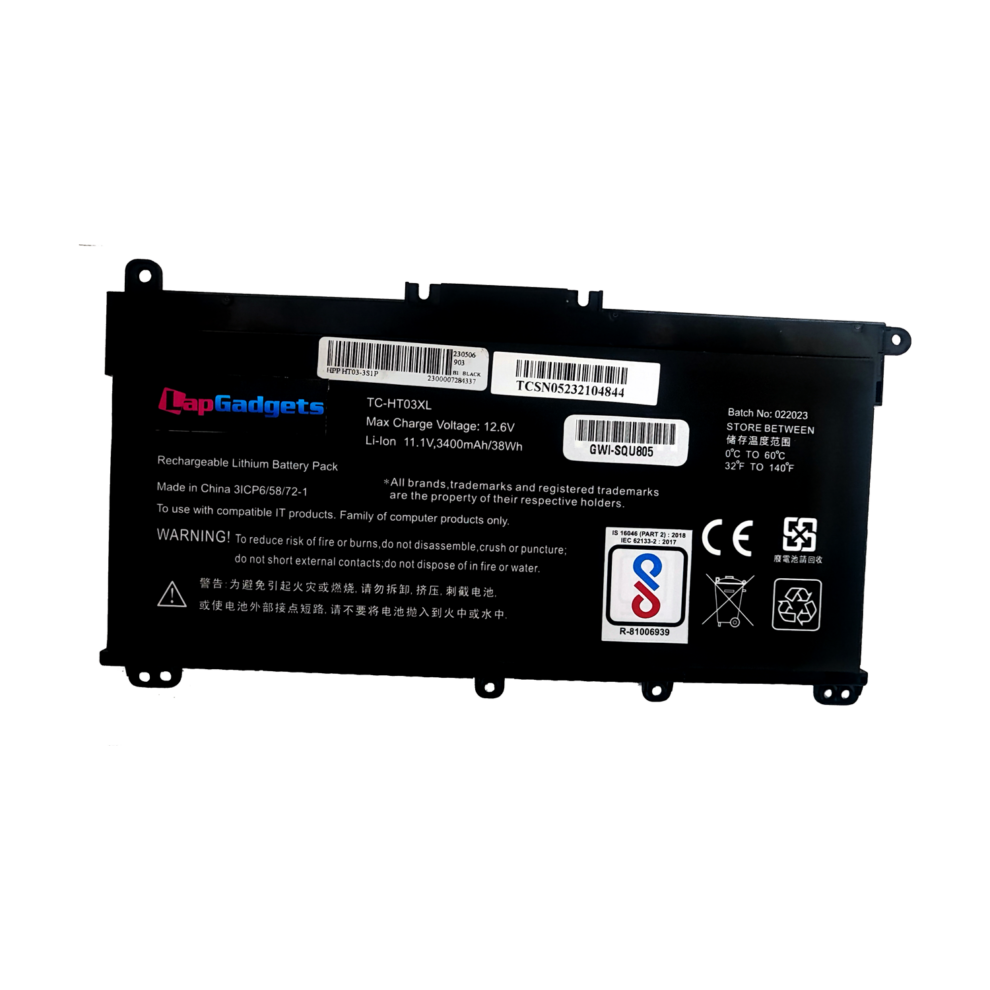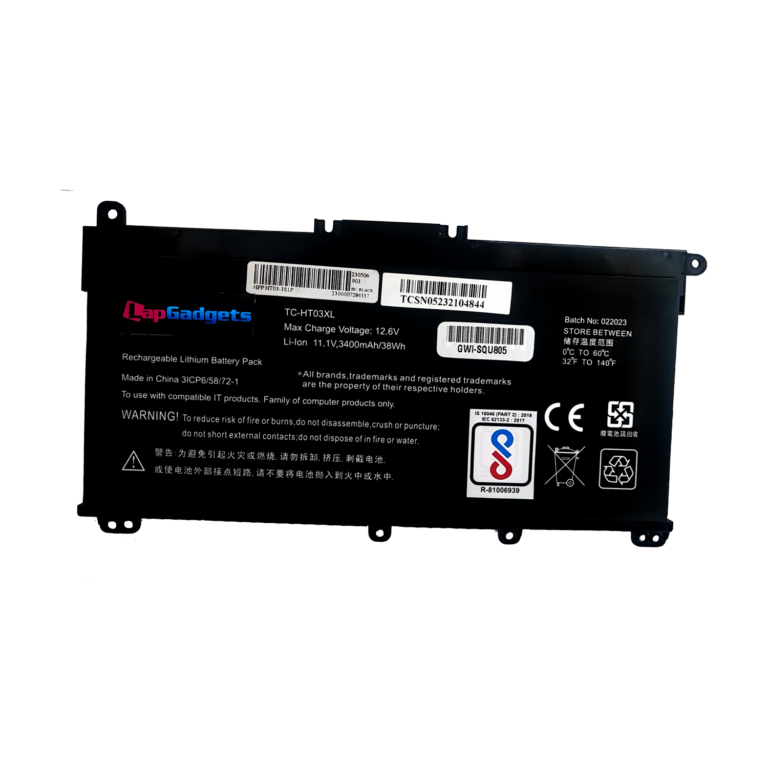 Lap Gadgets batteries to keep you connected always to carry out your important work on your HP  notebook. No matter wherever you are.
Lap Gadgets replacement batteries are best in industry in terms of quality, reliability and price. You are being asssured for every paise you spent on this battery. 
Rigorous Testing – All our batteries are tested to ensure it gives optimal performance to you.
Note
Please ensure that your power socket at home or office does not have earthing leakage.
Type – Laptop Battery
Voltage – 11.1v ~ 3400mAh
Wattage – 38wh
cells – 3 cells
12 months by Lap Gadgets India. (No warranty for burned or damaged pins / cables)
We are confident in our product hence we give you 10 days free returns & 30 days self return window to either get replacement or return (know more)
Lap Gadgets HT03XL Battery is made with high quality material with precise finish which ensures the perfect fitting of the battery into the battery compartment inside the laptop.
14-ce 14-CF 14-CK 14-CM 14-DF X360 14-DH 14-DG 14-DK 14-DQ 14-MA 14-BF 14-BK 14Q-CS 14S-CF 14S-CR 14S-DF 14S-DK 14S-DQ 14S-FQ, 17-CB 240 G7 245 G7 246 G7 250 G7 255 G7 340S G7 470 G7 5-DB1104UR Envy 15T-CU Envy 15T-CS Envy 17T-BY 15s-du0001TX, X360 15-DQ 15-CC 15-DA 15-CS 15-CW 15-DB 15-DW 15-DY 15G-DR 15G-DX 15Q-DS 15Q-DY 15S-DU 15S-DY 15S-EQ 15S-FQ 15T-DA 15T-DB 17-BY 17-CA
Not sure if this is the right battery for your HP Notebook?
Get in touch with our HP Product Experts, who are available for your help (
click here
)