Lap Gadgets chargers keep you connected always to carry out your important work on your laptop. No matter wherever you are.
Our replacement chargers are best in market in terms of quality, reliability and price. You are being asssured for every paise you spent on our chargers.
Add an additional adapter and always have one available in the office or at home.
Fresh piece– – all our chargers are unused, fresh directly from factory.
Premium Chip– We use quailty chip for atmost performance.
Rigorous Testing – All our chargers are tested to ensure it gives optimal performance to you.
Note
New battery packs must be charge fully before use. It should be fully charged and discharged for couple of cycles to get optimum performance.
Type – Laptop Charger
Voltage– 19.5V 10.3A
Watts-200W 
12 months onsite replacement warranty by Lap Gadgets
We are confident in our product hence we give you 10 days free returns & 30 days self return window to either get replacement or return (know more)

HP 200W 4.5mm Slim Smart AC Adapter 4SC19AA
This HP 200w 4.5mm charger  has built-in A+ grade components and high-quality  intelligent control chip, which not only performs better, charges faster but also protects over charge. In addition, the outer shell of the Hp 200w charger is made according to the original charger shape design scheme, using high temperature and wear-resistant ABS +PC alloy environmentally friendly materials, which can be 100% compatible with your laptop and fit closely.
Do not be deceived by the voltage advertisements from bad merchants, of which charger voltage ampere will often drop off significantly after using a few months. Made with the highest quality "A" grade component, our HP laptop 200w has passed various strict quality tests to ensure that it meets OEM specifications
Using a poor charger with unstable performance may do harm to the notebook and your safety. Our HP 200w charger  has passed CE, UL, ROHS, and other international authority certifications, which provides a variety of protection functions, effectively preventing common risks such as short circuits, overheating, and overvoltage. In order to protect your laptop and your safety, please rest assured to purchase our high-quality charger!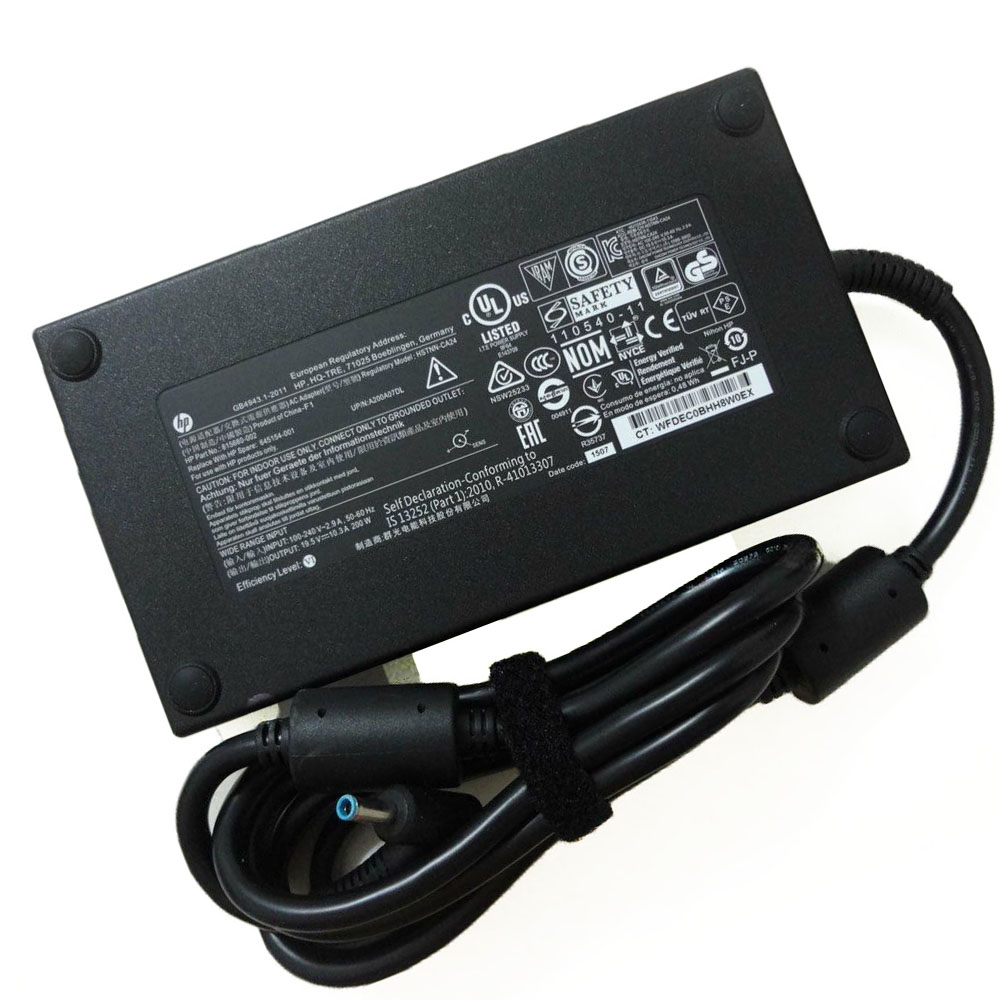 Plug one end of the adapter into your HP Mobile Workstation or HP Docking Station and the other end into a standard outlet.
Power up wherever you work. The compact, reliable adapter fits easily in your notebook's carrying case.
Get an adapter that detects and regulates the correct electrical current for your HP Mobile Workstation or HP Docking Station.
AC Power brick & Country Power cord (Indian power cord)
Why buy from Lap Gadgets ?
693716-001
693711-001
714657-001
710412-001
710340-850
741727-001 
740015-002
740015-004
719309-003
721092-001
854054-002
854054-003
854054-001
740015-001
693710-001
hstnn-ca40
HP ZBook 17 G5,
ZBook 15 G5,
ZBook 17 G3,
ZBook 15 G3 Mobile Workstation;
ZBook 17 G4 HSN-C01C,
ZBook 15 G4 HSN-C03C;
ZBook Studio G3 G4 G5 Mobile Workstation