buy with confidence
Original DELL M7R96 56WH 11.4V 3-CELL LI-POLYMER ORIGINAL BATTERY
Get the best out of our Dell product experts having extensive knowledge of Dell laptop accessories
The Perfect battery for Your Dell Precision M5510
Always on the go? No more worries about running out of battery power! You can power your Laptop with this Dell M7R96 Battery from Dell™ . With a capacity of up to 56 WHr, the battery lets your laptop work seamlessly when you are on the move.
Provides 56WHr capacity
Offers reliable power for dependable performance
Compatibility
Genuine Dell-branded parts undergo rigorous testing by qualified engineers to ensure compatibility and reliability in your Dell system.
Our sustaining qualification process allows for testing and certification of the newest technology on your Dell system.
Quality
Dell uses only OEM grade quality components.
Technical Support
Our experienced technical support staff is available to answer any questions regarding your genuine Dell-branded parts upgrade.
Parts purchased from other sources will not be supported by our support experts
Warranty
Genuine Dell-branded parts mean that you will not need to worry about voiding your system's hardware warranty.
Non-Dell parts are not covered and may void your system warranty.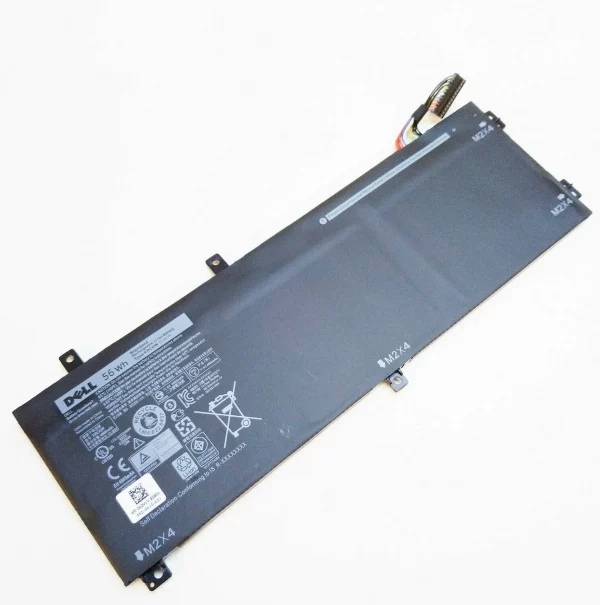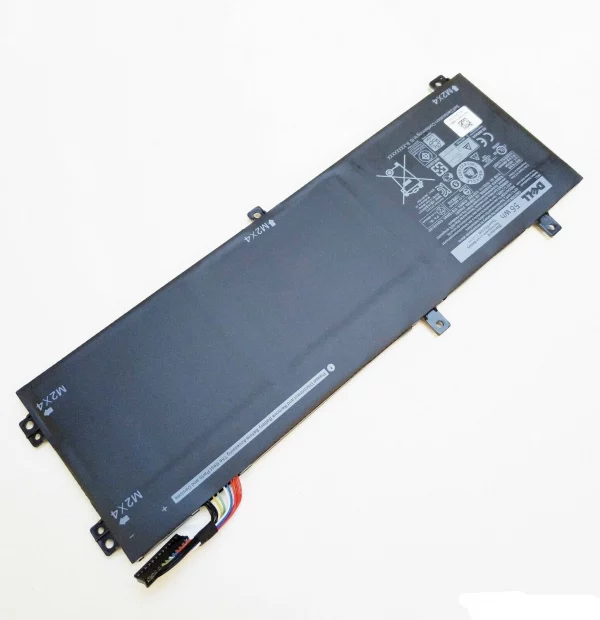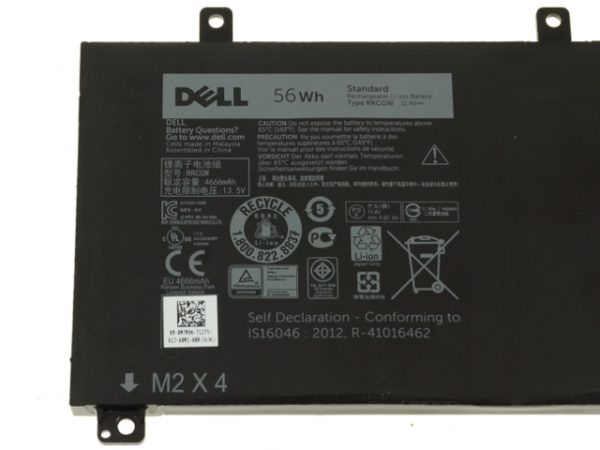 Genuine Dell M7R96 Battery
Guides for a Healthy Dell M7R96 Battery
Dell M7R96 Laptop Battery - Frequently Asked Questions
This high quality rechargeable original battery for Dell Precision M5510 laptop is designed with the highest control standards; have internal circuit boards with smart chips ( Cell imbalance shut off protection, Thermal runaway protection, Overcharge shut off protection, Over discharge shut off protection, High/low temperature shut off protection ), and are made from eco-friendly materials without lead or mercury. Every Dell laptop battery has been Certified by CE, UL, ROHS, ISO9001/9002 and has passed strict safety tests. Long lasting, this extended 3 cells Dell RRCGW battery can be charged/discharged for more than 600-800 cycles.
RRCGW
T453X
062MJV
M7R96
P56F
Precision 15 55100773
Precision 15 5510-0773
Precision 15 55100780
Precision 15 5510-0780
Precision 15 55100797
Precision 15 5510-0797
Precision 15 5520
Precision 15 5520F84DY
Precision 15 5520-F84DY
Precision 15 5520VNJH6
Precision 15 5520-VNJH6
Precision 15 5520XN25V
Precision 15 5520-XN25V
Precision 5510
Precision 5530
Precision 55304MJY8
Precision 5530-4MJY8
Precision M5510
Precision M55101R1CD
Precision M5510-1R1CD
XPS 15 7590
XPS 15 75902FF4F
XPS 15 7590-2FF4F
XPS 15 75902KN7H
XPS 15 7590-2KN7H
XPS 15 7590557X5
XPS 15 7590-557X5
XPS 15 75905725
XPS 15 7590-5725
XPS 15 75905732
XPS 15 7590-5732
XPS 15 75905749
XPS 15 7590-5749
XPS 15 75905763
XPS 15 7590-5763
XPS 15 75905824
XPS 15 7590-5824
XPS 15 75906HG4G
XPS 15 7590-6HG4G
XPS 15 75906HHPN
XPS 15 7590-6HHPN
XPS 15 7590746ND
XPS 15 7590-746ND
XPS 15 75907647
XPS 15 7590-7647
XPS 15 75907M9NN
XPS 15 7590-7M9NN
XPS 15 75907NYWG
XPS 15 7590-7NYWG
XPS 15 75909PMDR
XPS 15 7590-9PMDR
XPS 15 7590C3T45
XPS 15 7590-C3T45
XPS 15 7590GCDM1
XPS 15 7590-GCDM1
XPS 15 7590K6XWV
XPS 15 7590-K6XWV
XPS 15 7590KW45W
XPS 15 7590-KW45W
XPS 15 7590N0WMY
XPS 15 7590-N0WMY
XPS 15 7590N3WGC
XPS 15 7590-N3WGC
XPS 15 7590N4MD7
XPS 15 7590-N4MD7
XPS 15 7590R5JPH
XPS 15 7590-R5JPH
XPS 15 7590RRHJT
XPS 15 7590-RRHJT
XPS 15 7590T9N8R
XPS 15 7590-T9N8R
XPS 15 7590V30W4
XPS 15 7590-V30W4
XPS 15 7590VR91H
XPS 15 7590-VR91H
XPS 15 7590XRRPD
XPS 15 7590-XRRPD
XPS 15 7590YMR0Y
XPS 15 7590-YMR0Y
XPS 15 9550
XPS 15 95504521
XPS 15 9550-4521
XPS 15 95504846
XPS 15 9550-4846
XPS 15 95504853
XPS 15 9550-4853
XPS 15 95504938
XPS 15 9550-4938
XPS 15 95504945
XPS 15 9550-4945
XPS 15 95504952
XPS 15 9550-4952
XPS 15 95504969
XPS 15 9550-4969
XPS 15 95505170
XPS 15 9550-5170
XPS 15 95505187
XPS 15 9550-5187
XPS 15 95507633
XPS 15 9550-7633
XPS 15 95508P49T
XPS 15 9550-8P49T
XPS 159550D1528
XPS 15-9550-D1528
XPS 159550D1628
XPS 15-9550-D1628
XPS 159550D1728
XPS 15-9550-D1728
XPS 159550D1828
XPS 15-9550-D1828
XPS 159550D1828T
XPS 15-9550-D1828T
XPS15 9550