buy with confidence
Original Quality Apple Mac Accessories
Get the best out of our Apple Mac product experts having extensive knowledge of Apple Mac notebook accessories.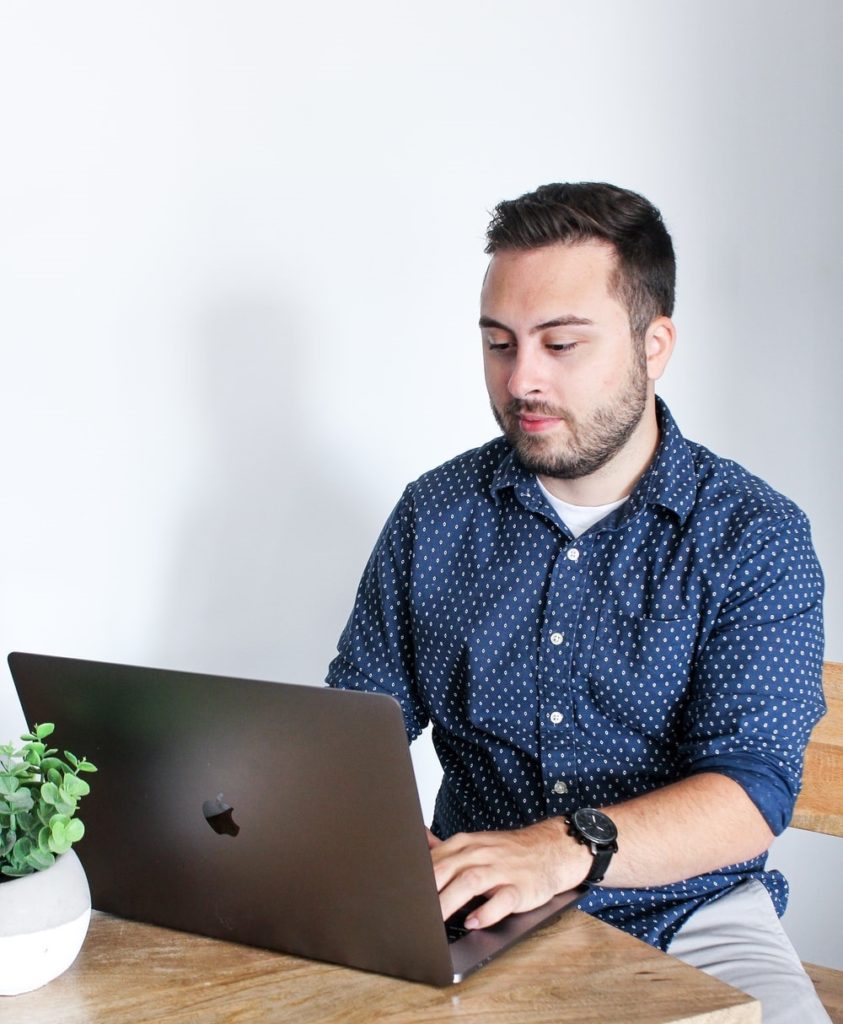 The Perfect Companion for Your 15" Inch MacBook Pro A1707 Late 2016
Always on the go? No more worries about running out of battery power! You can power your Laptop with this 6-Cell Lithium-Ion Battery from Lap Gadgets. With a capacity of up to 76 Wh, the battery lets your laptop work seamlessly when you are on the move.
Provides 76 WH capacity
Offers reliable power for dependable performance
Compatibility
Genuine quality Mac parts undergo rigorous testing by qualified engineers to ensure compatibility and reliability in your Macbook.
Our sustaining qualification process allows for testing and certification of the newest technology on your Mac system.
Quality
Our Mac batteries uses only OEM grade quality components.
Technical Support
Our experienced technical support staff is available to answer any questions regarding your genuine Mac-branded parts upgrade.
Parts purchased from other sources will not be supported by our support experts
Warranty
Genuine quality Mac-branded parts mean that you will not need to worry about voiding your system's hardware warranty.
Physically burned or damage part does not covers in warranty
Genuine Quality Macbook parts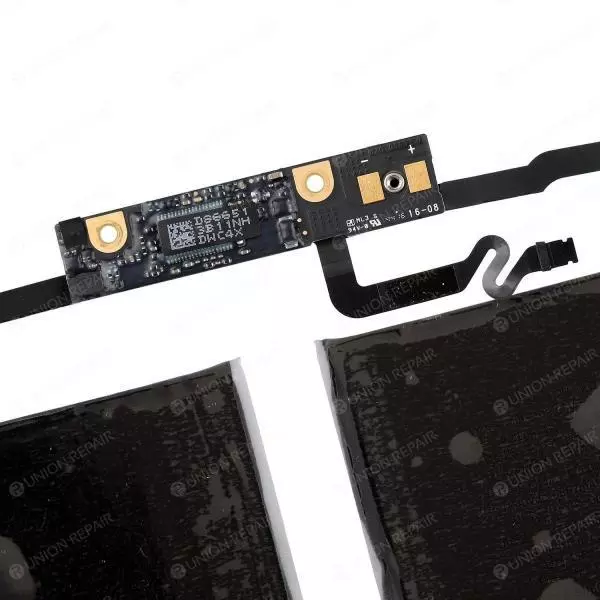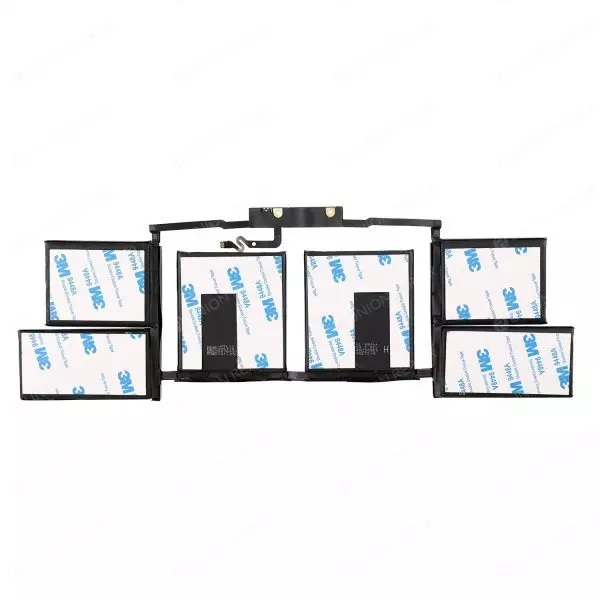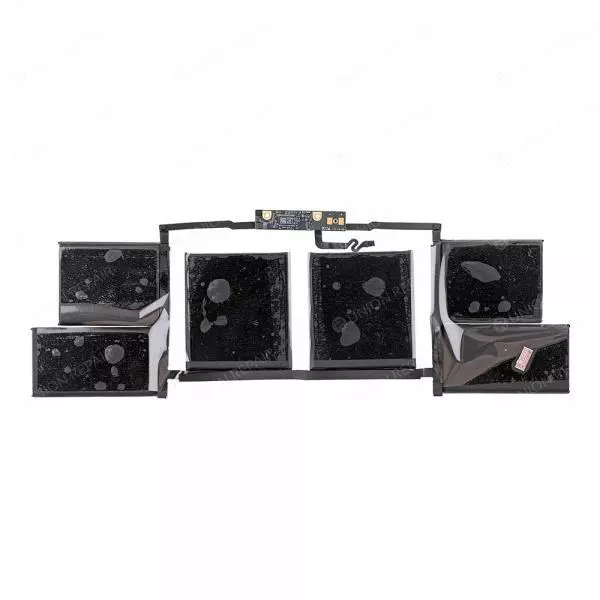 The Perfect battery life for 15" Inch MacBook Pro A1707 Late 2016
This high quality rechargeable replacement battery for Apple Macbook a1707 is designed with the highest control standards; have internal circuit boards with smart chips ( Cell imbalance shut off protection, Thermal runaway protection, Overcharge shut off protection, Over discharge shut off protection, High/low temperature shut off protection ), and are made from eco-friendly materials without lead or mercury. Every Dell laptop batterry has been Certified by CE, UL, ROHS, ISO9001/9002 and has passed strict safety tests. Long lasting, this extended 6 cells A1819 Battery For Apple Macbook Pro A1707 can be charged/discharged for more than 600-800 cycles.
Here are some few Important Tips for using Apple A1707 replacement battery:
This New A1820battery for Apple A1707 comes in discharged/ partially charged state and it should be charged minimum for 2-3 charge/ discharge cycles to achieve its optimum performance.
When you charge a new A1820 battery for Apple A1707 your computer power meter may indicate that charging is complete after a few minutes, don't worry about it and just remove the battery and install it again and repeat the charging procedure.
A1820 battery for Apple A1707 Replacement requires some technical skills to install it and user can either install it or hire a technician to do it. Please refer DIY (Do-It-Yourself) videos available our website for your convenience.
It is important to fully charge and fully discharge rechargeable laptop batteries after every 2 weeks, failing to do so may decrease A1819 battery for Apple A1707 Life.
A1820 battery for Apple A1707 Backup will be same as the original battery which you got installed in your new laptop.
If your A1820 battery for Apple A1707 is not charging then kindly try a different charger to verify because this problem may occur due to a faulty charger also.
If A1820 battery for Apple A1707 will not be in use for a long time then it is recommended that you should remove it from the device and store it in a cool, dry and clean place
Guides for a Healthy Macbook Battery
Check battery health
You can check the health of your battery in Battery preferences or the Battery status menu:
In macOS Big Sur, choose Apple menu  > System Preferences, click Battery, select Battery in the sidebar, then click Battery Health.
In macOS Catalina or earlier, hold the Option key and click the battery icon in the menu bar to reveal the battery status menu.
You'll see one of the following status indicators:
Normal: The battery is functioning normally. 
Service Recommended: The battery's ability to hold charge is less than when it was new or it isn't functioning normally. You can safely continue to use your Mac but you should take it to an Apple Store or Apple-authorized service provider to get your battery evaluated.
Diagnose battery issues
Learn how to check your hardware, identify apps or features contributing to high energy use, and resolve charging issues.
Run diagnostics
A great place to start when troubleshooting battery issues is the built-in diagnostics that are available on your Mac notebook. Learn how to use Apple Diagnostics on your Mac.
If you don't find any issues with Apple Diagnostics, read on for more information about troubleshooting your battery.
Check the battery status menu
The battery status menu shows you how much charge your battery has and whether it's currently charging. This menu is at the right side of the menu bar:
The battery status menu also tells you if your display or any apps are using significant energy. Also consider closing any apps that are listed to save battery power.
If you use optimized battery charging in macOS Big Sur, you'll see additional information when your Mac is connected to power, such as whether charging is paused or when your battery will be fully charged. If charging is paused and you need to have your Mac fully charged sooner, click Charge To Full Now.
Resolve charging issues
Get help with other issues such as if your Mac won't recognize a power adapter or charge to 100%.
If your Mac isn't charging
If your Mac won't charge to 100%
If you use optimized battery charging in macOS Big Sur or use macOS Catalina or earlier, occasionally the battery might not show a full charge (100%) in macOS, even after the power adapter has been connected for an extended period of time. This behavior is normal and helps prolong the overall life of the battery. 
020-01728
A1707(EMC 3072)
A1707(EMC 3162)
A1707
A1820
Compatible Apple Laptop Models
MacBook Pro 15 inch TOUCH A1707(Late 2016)
MacBook Pro 15 inch TOUCH A1707(Mid 2017)
MacBook Pro 15.4 inch TOUCH A1707(EMC 3072)
MacBook Pro 15.4 inch TOUCH A1707(EMC 3162)
MacBook Pro 15.4 inch TOUCH MLH32LL/A*
MacBook Pro 15.4 inch TOUCH MLH32LL/A
MacBook Pro 15.4 inch TOUCH MLH42LL/A*
MacBook Pro 15.4 inch TOUCH MLH42LL/A
MacBook Pro 15.4 inch TOUCH MPTR2LL/A*
MacBook Pro 15.4 inch TOUCH MPTR2LL/A
MacBook Pro 15.4 inch TOUCH MPTT2LL/A*
MacBook Pro 15.4 inch TOUCH MPTT2LL/A
MacBook Pro Core I7 2.6 15 inch TOUCH A1707(Late 2016)
MacBook Pro Core I7 2.6GHZ 15.4 inch TOUCH A1707(EMC 3072)
MacBook Pro Core I7 2.7 15 inch TOUCH A1707(Late 2016)
MacBook Pro Core I7 2.7GHZ 15.4 inch TOUCH A1707(EMC 3072)
MacBook Pro Core I7 2.8 15 inch TOUCH A1707(Mid 2017)
MacBook Pro Core I7 2.8GHZ 15.4 inch TOUCH A1707(EMC 3162)
MacBook Pro Core I7 2.9 15 inch TOUCH A1707(Late 2016)
MacBook Pro Core I7 2.9 15 inch TOUCH A1707(Mid 2017)
MacBook Pro Core I7 2.9GHZ 15.4 inch TOUCH A1707(EMC 3072)
MacBook Pro Core I7 2.9GHZ 15.4 inch TOUCH A1707(EMC 3162)
MacBook Pro Core I7 3.1 15 inch TOUCH A1707(Mid 2017)
MacBook Pro Core I7 3.1GHZ 15.4 inch TOUCH A1707(EMC 3162)
MLH32LL
MLH32LL/A*
MLH32LL/A
MLH42LL
MLH42LL/A*
MLH42LL/A
MPTR2LL
MPTR2LL/A*
MPTR2LL/A
MPTT2LL
MPTT2LL/A*
MPTT2LL/A