buy with confidence
BIS Certified Acer Aspire Batteries
Get Bis certified laptop batteries for your Acer Aspire, Travelmate laptops.
The Perfect Companion for Your Acer Aspire & Travelmrate series laptops
The 6-cell Acer AS10D31 AS10D51 battery is a replacement/spare battery for Acer Aspire/travelmate series system. The battery is rechargeable and can be used as replacement or as a convenient spare for Acer aspire / Travelmate systems and other laptop models. This battery is powered by Lithium-ion technology and has a safeguard chip prevents power surge. The battery lasts on average 48 watt hours and utilises over-discharge protection to ensure a secure flow of power. Many factors affect battery life. These include: screen brightness, battery conditioning, features, applications, power management and other customer preferences.
Compatibility
Genuine quality-branded parts undergo rigorous testing by qualified engineers to ensure compatibility and reliability in your Acer system.
Our sustaining qualification process allows for testing and certification of the newest technology on your Acer system.
Quality
We uses only OEM grade quality components.
Technical Support
Our experienced technical support staff is available to answer any questions regarding your genuine Acer -branded parts upgrade.
Parts purchased from other sources will not be supported by our support experts
Warranty
Genuine  quality Acer -branded parts mean that you will not need to worry about voiding your system's hardware warranty.
Premium Quality Acer laptop battery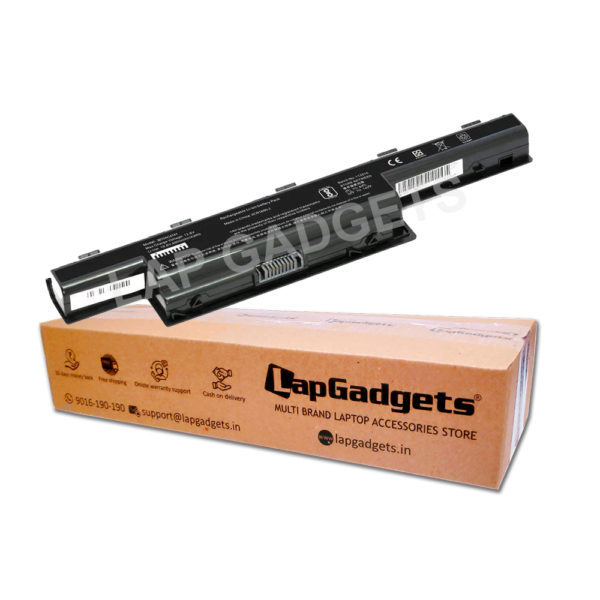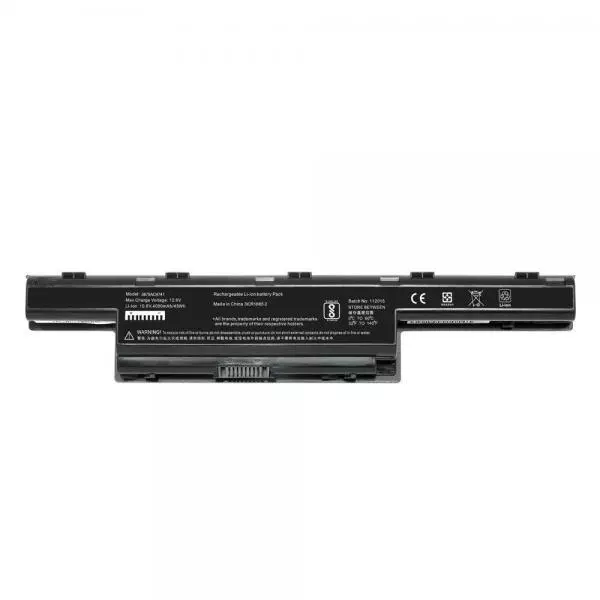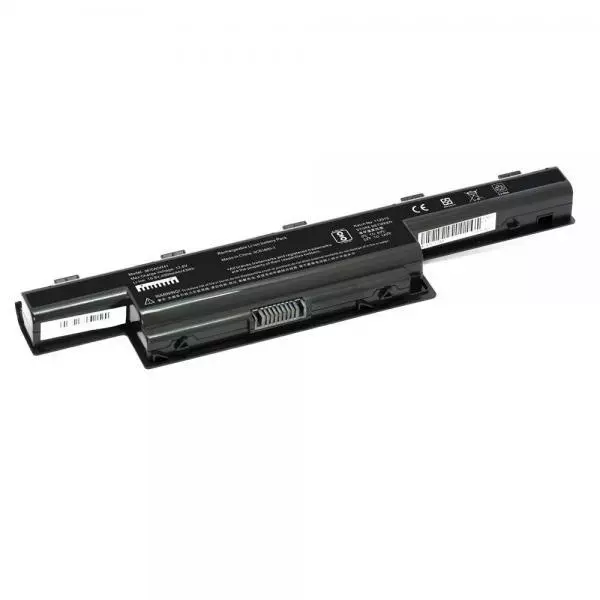 Guides for a Healthy Acer Laptop Battery
31CR19/652
31CR19/65-2
31CR19/66-2
31CR19-652
31CR19-65-2
31CR19-66-2
3ICR19/66-3
3INR19/65-2
934T2078F
934T2079F
AK.006BT.075
AK.006BT.080
AS10D
AS10D31
AS10D3E
AS10D41
AS10D51
AS10D56
AS10D5E
AS10D61
AS10D71
AS10D73
AS10D75
AS10D7E
AS10D81
AS10G31
AS10G3E
BT.00603.111
BT.00603.117
BT.00603.124
BT.00603.129
BT.00604.049
BT.00605.062
BT.00605.065
BT.00605.072
BT.00605.072M
BT.00606.008
BT.00607.125
BT.00607.126
BT.00607.127
BT.00607.130
BT.0060G.001
BTP-DSBM
BTP-DTBM
LC.BTP00.12
LC.BTP00.123
LC.BTP00.127
LC.BTP0A.015
LX.RPV02.051
Compatible Laptop models:
Aspire 4250
Aspire 4250-C52G25MIKK
Aspire 4250-E352G50MI
Aspire 4250G
Aspire 4250Z
Aspire 4251
Aspire 4251-1015
Aspire 4251-1424
Aspire 4251-1459
Aspire 4251-1518
Aspire 4251-1529
Aspire 4251-1552
Aspire 4251G
Aspire 4251Z
Aspire 4252
Aspire 4252G
Aspire 4252-V497
Aspire 4252-V801
Aspire 4252-V903
Aspire 4252-V950
Aspire 4252Z
Aspire 4253
Aspire 4253-0420
Aspire 4253-0672
Aspire 4253-0830
Aspire 4253-0885
Aspire 4253-BZ005
Aspire 4253-BZ030
Aspire 4253-BZ406
Aspire 4253-BZ412
Aspire 4253-BZ452
Aspire 4253-BZ459
Aspire 4253-BZ475
Aspire 4253-BZ478
Aspire 4253-BZ484
Aspire 4253-BZ489
Aspire 4253-BZ603
Aspire 4253-BZ623
Aspire 4253-BZ625
Aspire 4253-BZ626
Aspire 4253-BZ630
Aspire 4253-BZ631
Aspire 4253-BZ653
Aspire 4253-BZ669
Aspire 4253-BZ687
Aspire 4253-BZ806
Aspire 4253-BZ814
Aspire 4253-BZ823
Aspire 4253-BZ829
Aspire 4253-BZ852
Aspire 4253-BZ868
Aspire 4253-BZ887
Aspire 4253-BZ891
Aspire 4253G
Aspire 4333
Aspire 4333-2240
Aspire 4333-2602
Aspire 4333-2778
Aspire 4339
Aspire 4349
Aspire 4349Z
Aspire 4350G
Aspire 4352
Aspire 4352G
Aspire 4370
Aspire 4551
Aspire 4551-1499
Aspire 4551-2194
Aspire 4551-2265
Aspire 4551-2302
Aspire 4551-2346
Aspire 4551-2411
Aspire 4551-2522
Aspire 4551-2539
Aspire 4551-2584
Aspire 4551-2615
Aspire 4551-2715
Aspire 4551-2728
Aspire 4551-2766
Aspire 4551-2820
Aspire 4551-321G32L
Aspire 4551-322G32
Aspire 4551-4315
Aspire 4551G P322G32MN
Aspire 4551G
Aspire 4551G-N331G50MNSK
Aspire 4551G-N832G32MN
Aspire 4551G-N832G64MNSK
Aspire 4551G-N832G64MNSK/C029
Aspire 4551G-P322G32MN
Aspire 4551G-P323G25MI
Aspire 4551G-P522G50MNSK
Aspire 4551G-P522G50MNSK/C019
Aspire 4551G-P552G50MNSK
Aspire 4551P
Aspire 4551-P321G32MN
Aspire 4551-P321G32MN/C022
Aspire 4551-P321G32MNSK
Aspire 4551-P322G16MN
Aspire 4551-P322G32MN
Aspire 4551-P323G25MI
Aspire 4551-P32G3MN
Aspire 4552
Aspire 4552-3088
Aspire 4552-3169
Aspire 4552-3332
Aspire 4552-3517
Aspire 4552-3583
Aspire 4552-3767
Aspire 4552-3789
Aspire 4552-3950
Aspire 4552-3973
Aspire 4552-5078
Aspire 4552-5426
Aspire 4552-5450
Aspire 4552-5460
Aspire 4552-5461
Aspire 4552-5464
Aspire 4552-5605
Aspire 4552-5613
Aspire 4552-5625
Aspire 4552-5687
Aspire 4552-5764
Aspire 4552-5848
Aspire 4552-5864
Aspire 4552-5924
Aspire 4552-6407
Aspire 4552-6659
Aspire 4552-6826
Aspire 4552-7432
Aspire 4552G
Aspire 4560
Aspire 4560G
Aspire 471-32354G50MAKK
Aspire 471-52456G50MAKK
Aspire 471G-52452G50MA
Aspire 471G-52452G50MAKK
Aspire 471G-52454G50M
Aspire 471G-52454G50MAKK
Aspire 471G-52454G74
Aspire 471G-52454G75
Aspire 471G-52454G75MADD
Aspire 471G-52454G75MAKK
Aspire 471G-73618G75MN
Aspire 4733
Aspire 4733G
Aspire 4733Z
Aspire 4733Z-4118
Aspire 4733Z-4295
Aspire 4733Z-4348
Aspire 4733Z-4399
Aspire 4733Z-4418
Aspire 4733Z-4425
Aspire 4733Z-4446
Aspire 4733Z-4606
Aspire 4733Z-4654
Aspire 4733Z-4681
Aspire 4733Z-4936
Aspire 4733ZG
Aspire 4738
Aspire 4738-6097
Aspire 4738-6125
Aspire 4738-6355
Aspire 4738-6420
Aspire 4738-6464
Aspire 4738-6593
Aspire 4738-6605
Aspire 4738-6610
Aspire 4738-6619
Aspire 4738-6624
Aspire 4738-6627
Aspire 4738-6648
Aspire 4738-6663
Aspire 4738-6666
Aspire 4738-6674
Aspire 4738-6740
Aspire 4738-6804
Aspire 4738-6809
Aspire 4738-6881
Aspire 4738-6888
Aspire 4738-6896
Aspire 4738-7153
Aspire 4738-7194
Aspire 4738-7410
Aspire 4738-7514
Aspire 4738-7557
Aspire 4738-7559
Aspire 4738-7582
Aspire 4738-7664
Aspire 4738-7669
Aspire 4738-7780
Aspire 4738-7821
Aspire 4738G
Aspire 4738G-382G32MNCC
Aspire 4738G-382G32MNKK
Aspire 4738G-382G32MNRR
Aspire 4738G-482G32MNKK
Aspire 4738G-482G50MNKK
Aspire 4738Z
Aspire 4738Z-1690
Aspire 4738Z-4111
Aspire 4738Z-4144
Aspire 4738Z-4148
Aspire 4738Z-4203
Aspire 4738Z-4210
Aspire 4738Z-4239
Aspire 4738Z-4257
Aspire 4738Z-4520
Aspire 4738Z-4650
Aspire 4738Z-4690
Aspire 4738Z-4692
Aspire 4738Z-4801
Aspire 4738Z-4976
Aspire 4738ZG
Aspire 4738ZG-482G50MNKK
Aspire 4738ZG-P612G50MN
Aspire 4738ZG-P622G32MNCC
Aspire 4738ZG-P622G32MNKK
Aspire 4738ZG-P622G32MNRR
Aspire 4739
Aspire 4739Z
Aspire 4741
Aspire 4741-3435
Aspire 4741-3455
Aspire 4741-3510
Aspire 4741-352G32MN
Aspire 4741-3729
Aspire 4741-3902
Aspire 4741-5066
Aspire 4741-5115
Aspire 4741-5147
Aspire 4741-5150
Aspire 4741-5177
Aspire 4741-5241
Aspire 4741-5322
Aspire 4741-5333
Aspire 4741-5341
Aspire 4741-5462
Aspire 4741-5473
Aspire 4741-5512
Aspire 4741-5578
Aspire 4741-5655
Aspire 4741-5795
Aspire 4741-5885
Aspire 4741-5888
Aspire 4741-5954
Aspire 4741-5972
Aspire 4741-5974
Aspire 4741-6531
Aspire 4741-6628
Aspire 4741-6847
Aspire 4741G
Aspire 4741G-332G32MN
Aspire 4741G-332G32MNSK
Aspire 4741G-332G50MN
Aspire 4741G-372G50MNKK02
Aspire 4741G-372G50MNKK06
Aspire 4741G-432G50MNKK01
Aspire 4741G-434G50MN
Aspire 4741G-5452
Aspire 4741G-5452G50
Aspire 4741G-5452G50MN
Aspire 4741G-5452G50MNKK04
Aspire 4741G-5462G32MN
Aspire 4741G-5462G50MN
Aspire 4741G-5462G50MNKK05
Aspire 4741G-5462G64MN
Aspire 4741G-5464G50MN
Aspire 4741Z
Aspire 4741Z-352G25MN
Aspire 4741Z-601G32L
Aspire 4741Z-601G32MN
Aspire 4741Z-602G32
Aspire 4741ZG
Aspire 4741ZG-P601G32MN
Aspire 4741ZG-P601G50MN
Aspire 4741ZG-P602G32MN
Aspire 4741ZG-P602G50MNKKC
Aspire 4741ZG-P621G50MN
Aspire 4741ZG-P622G50MN
Aspire 4741ZG-P622G50MNKK03
Aspire 4741Z-P602G32MN
Aspire 4743
Aspire 4743-6410
Aspire 4743-6416
Aspire 4743-6452
Aspire 4743-6481
Aspire 4743-6613
Aspire 4743-6614
Aspire 4743-6624
Aspire 4743-6628
Aspire 4743-6649
Aspire 4743-6651
Aspire 4743-6656
Aspire 4743-6658
Aspire 4743-6670
Aspire 4743-6674
Aspire 4743-6678
Aspire 4743-6681
Aspire 4743-6823
Aspire 4743-6855
Aspire 4743-6867
Aspire 4743G
Aspire 4743Z
Aspire 4743Z-4430
Aspire 4743Z-4437
Aspire 4743Z-4492
Aspire 4743Z-4603
Aspire 4743Z-4660
Aspire 4743Z-4671
Aspire 4743Z-4681
Aspire 4743Z-4861
Aspire 4743Z-4874
Aspire 4743Z-4888
Aspire 4743ZG
Aspire 4749
Aspire 4749Z
Aspire 4750
Aspire 4750-6149
Aspire 4750-6401
Aspire 4750-6407
Aspire 4750-6408
Aspire 4750-6419
Aspire 4750-6430
Aspire 4750-6431
Aspire 4750-6432
Aspire 4750-6436
Aspire 4750-6444
Aspire 4750-6451
Aspire 4750-6458
Aspire 4750-6462
Aspire 4750-6463
Aspire 4750-6464
Aspire 4750-6485
Aspire 4750-6487
Aspire 4750-6495
Aspire 4750-6613
Aspire 4750-6625
Aspire 4750-6642
Aspire 4750-6654
Aspire 4750-6658
Aspire 4750-6685
Aspire 4750-6801
Aspire 4750-6815
Aspire 4750-6820
Aspire 4750-6825
Aspire 4750-6826
Aspire 4750-6827
Aspire 4750-6846
Aspire 4750-6856
Aspire 4750-6857
Aspire 4750-6866
Aspire 4750-6867
Aspire 4750-6868
Aspire 4750-6887
Aspire 4750-6897
Aspire 4750G
Aspire 4750G-6676
Aspire 4750G-9303
Aspire 4750G-9429
Aspire 4750G-9485
Aspire 4750G-9494
Aspire 4750G-9604
Aspire 4750G-9617
Aspire 4750G-9849
Aspire 4750G-9899
Aspire 4750Z
Aspire 4750ZG
Aspire 4752
Aspire 4752-2354G50MN
Aspire 4752-6225
Aspire 4752-6307
Aspire 4752-6403
Aspire 4752-6411
Aspire 4752-6417
Aspire 4752-6424
Aspire 4752-6431
Aspire 4752-6437
Aspire 4752-6445
Aspire 4752-6448
Aspire 4752-6449
Aspire 4752-6453
Aspire 4752-6454
Aspire 4752-6456
Aspire 4752-6459
Aspire 4752-6462
Aspire 4752-6469
Aspire 4752-6486
Aspire 4752-6600
Aspire 4752-6615
Aspire 4752-6616
Aspire 4752-6628
Aspire 4752-6633
Aspire 4752-6637
Aspire 4752-6639
Aspire 4752-6640
Aspire 4752-6641
Aspire 4752-6643
Aspire 4752-6647
Aspire 4752-6649
Aspire 4752-6650
Aspire 4752-6654
Aspire 4752-6656
Aspire 4752-6658
Aspire 4752-6682
Aspire 4752-6687
Aspire 4752-6690
Aspire 4752-6699
Aspire 4752-6808
Aspire 4752-6813
Aspire 4752-6835
Aspire 4752-6838
Aspire 4752-6854
Aspire 4752-6861
Aspire 4752-6862
Aspire 4752-6864
Aspire 4752-6867
Aspire 4752-6868
Aspire 4752-6872
Aspire 4752-6884
Aspire 4752-6885
Aspire 4752-6892
Aspire 4752-6897
Aspire 4752-6898
Aspire 4752G
Aspire 4752G-9435
Aspire 4752G-9687
Aspire 4752G-9864
Aspire 4752Z
Aspire 4752Z-4425
Aspire 4752Z-4428
Aspire 4752Z-4432
Aspire 4752Z-4464
Aspire 4752Z-4465
Aspire 4752Z-4492
Aspire 4752Z-4498
Aspire 4752Z-4605
Aspire 4752Z-4625
Aspire 4752Z-4678
Aspire 4752Z-4688
Aspire 4752Z-4694
Aspire 4752Z-4801
Aspire 4752Z-4815
Aspire 4752Z-4841
Aspire 4752Z-4848
Aspire 4752Z-4864
Aspire 4752Z-4895
Aspire 4752ZG
Aspire 4755
Aspire 4755G
Aspire 4755G-2414G64
Aspire 4755G-2432G50
Aspire 4755G-2432G64MN
Aspire 4755G-2432G75MN
Aspire 4755G-2434G64
Aspire 4755G-2434G75MI
Aspire 4755G-2454G50MN
Aspire 4755G-2454G75
Aspire 4755G-2634G64MNK
Aspire 4755G-2634G75MN
Aspire 4755G-2674G75MI
Aspire 4755G-6457
Aspire 4755G-6849
Aspire 4755G-9847
Aspire 4755G-9849
Aspire 4755ZG
Aspire 4771
Aspire 4771G
Aspire 4771Z
Aspire 5250
Aspire 5250-0232
Aspire 5250-0327
Aspire 5250-0403
Aspire 5250-0410
Aspire 5250-0417
Aspire 5250-0418
Aspire 5250-0425
Aspire 5250-0437
Aspire 5250-0441
Aspire 5250-0450
Aspire 5250-0468
Aspire 5250-0485
Aspire 5250-0491
Aspire 5250-0618
Aspire 5250-0619
Aspire 5250-0639
Aspire 5250-0650
Aspire 5250-0652
Aspire 5250-0660
Aspire 5250-0661
Aspire 5250-0662
Aspire 5250-0665
Aspire 5250-0667
Aspire 5250-0670
Aspire 5250-0678
Aspire 5250-0691
Aspire 5250-0693
Aspire 5250-0808
Aspire 5250-0810
Aspire 5250-0816
Aspire 5250-0820
Aspire 5250-0834
Aspire 5250-0849
Aspire 5250-0866
Aspire 5250-0870
Aspire 5250-0872
Aspire 5250-0874
Aspire 5250-0895
Aspire 5250-2418
Aspire 5250-3461
Aspire 5250-3489
Aspire 5250-BZ436
Aspire 5250-BZ452
Aspire 5250-BZ455
Aspire 5250-BZ467
Aspire 5250-BZ468
Aspire 5250-BZ475
Aspire 5250-BZ479
Aspire 5250-BZ480
Aspire 5250-BZ496
Aspire 5250-BZ600
Aspire 5250-BZ609
Aspire 5250-BZ616
Aspire 5250-BZ629
Aspire 5250-BZ641
Aspire 5250-BZ643
Aspire 5250-BZ669
Aspire 5250-BZ670
Aspire 5250-BZ673
Aspire 5250-BZ680
Aspire 5250-BZ808
Aspire 5250-BZ853
Aspire 5250-BZ873
Aspire 5250-BZ889
Aspire 5250-C504G50MN
Aspire 5250-C52G32MIKK
Aspire 5250-C53G50MIKK
Aspire 5250-E302G32MIKK
Aspire 5250-E302G50MNKK
Aspire 5250-E303G50MIKK
Aspire 5250-E304G32MNKK
Aspire 5250-E304G50
Aspire 5250-E304G50MIKK
Aspire 5250-E304G50MN
Aspire 5250-E304G50MNKK
Aspire 5250-E304G75MN
Aspire 5250-E304G75MNKK
Aspire 5250-E356G50MIKK
Aspire 5250-E454G50MNKK
Aspire 5250-E456G50MNKK
Aspire 5251
Aspire 5251-1005
Aspire 5251-1007
Aspire 5251-1069
Aspire 5251-1080
Aspire 5251-1202G16MN
Aspire 5251-1202G25MN
Aspire 5251-1203G16MN
Aspire 5251-1203G25MN
Aspire 5251-1245
Aspire 5251-1425
Aspire 5251-1513
Aspire 5251-1549
Aspire 5251-1658
Aspire 5251-1701
Aspire 5251-1762
Aspire 5251-1779
Aspire 5251-1805
Aspire 5251-1927
Aspire 5251-1940
Aspire 5251-1953
Aspire 5251-N122G32MN
Aspire 5252
Aspire 5252-V078
Aspire 5252-V090
Aspire 5252-V140
Aspire 5252-V305
Aspire 5252-V333
Aspire 5252-V419
Aspire 5252-V440
Aspire 5252-V476
Aspire 5252-V496
Aspire 5252-V518
Aspire 5252-V560
Aspire 5252-V602
Aspire 5252-V662
Aspire 5252-V668
Aspire 5252-V842
Aspire 5252-V874
Aspire 5252-V916
Aspire 5252-V917
Aspire 5252-V955
Aspire 5252-V957
Aspire 5253
Aspire 5253-0434
Aspire 5253-0476
Aspire 5253-0681
Aspire 5253-0822
Aspire 5253-BZ400
Aspire 5253-BZ412
Aspire 5253-BZ413
Aspire 5253-BZ415
Aspire 5253-BZ423
Aspire 5253-BZ434
Aspire 5253-BZ439
Aspire 5253-BZ454
Aspire 5253-BZ465
Aspire 5253-BZ472
Aspire 5253-BZ475
Aspire 5253-BZ476
Aspire 5253-BZ479
Aspire 5253-BZ480
Aspire 5253-BZ481
Aspire 5253-BZ486
Aspire 5253-BZ489
Aspire 5253-BZ492
Aspire 5253-BZ493
Aspire 5253-BZ496
Aspire 5253-BZ602
Aspire 5253-BZ609
Aspire 5253-BZ611
Aspire 5253-BZ628
Aspire 5253-BZ631
Aspire 5253-BZ639
Aspire 5253-BZ648
Aspire 5253-BZ656
Aspire 5253-BZ658
Aspire 5253-BZ659
Aspire 5253-BZ660
Aspire 5253-BZ661
Aspire 5253-BZ682
Aspire 5253-BZ684
Aspire 5253-BZ685
Aspire 5253-BZ686
Aspire 5253-BZ687
Aspire 5253-BZ692
Aspire 5253-BZ815
Aspire 5253-BZ819
Aspire 5253-BZ820
Aspire 5253-BZ846
Aspire 5253-BZ848
Aspire 5253-BZ849
Aspire 5253-BZ851
Aspire 5253-BZ871
Aspire 5253-BZ873
Aspire 5253-BZ877
Aspire 5253-BZ881
Aspire 5253-BZ893
Aspire 5253-C52G50MNKK
Aspire 5253-E352G25MICC
Aspire 5253-E352G32MNKK
Aspire 5253-E354G50MN
Aspire 5253G Series
Aspire 5253G
Aspire 5253G-E302G32MNKK
Aspire 5253G-E303G32MNKK
Aspire 5253G-E304G50MN
Aspire 5253G-E304G50MNKK
Aspire 5253G-E304G50MNRR
Aspire 5253G-E352G25MNCC
Aspire 5253G-E352G25MNKK
Aspire 5253G-E352G32MNCC
Aspire 5253G-E353G25MIKK
Aspire 5253G-E353G50MNCC
Aspire 5253G-E353G50MNRR
Aspire 5253G-E354G32MNKK
Aspire 5253G-E354G50MN
Aspire 5253G-E354G50MNKK
Aspire 5253G-E354G50MNRR
Aspire 5253G-E358G50MNKK
Aspire 5333 Series
Aspire 5333
Aspire 5333-2418
Aspire 5333-2619
Aspire 5333-2891
Aspire 5333-2969
Aspire 5336 Series
Aspire 5336
Aspire 5336-2007
Aspire 5336-2281
Aspire 5336-2283
Aspire 5336-2283-2524
Aspire 5336-2363
Aspire 5336-2460
Aspire 5336-2468
Aspire 5336-2471
Aspire 5336-2515
Aspire 5336-2524
Aspire 5336-2613
Aspire 5336-2615
Aspire 5336-2634
Aspire 5336-2752
Aspire 5336-2754
Aspire 5336-2864
Aspire 5336-734G50MN
Aspire 5336-901G25MNCC
Aspire 5336-901G25MNKK
Aspire 5336-901G25MNRR
Aspire 5336-901G32MN
Aspire 5336-901G32MNCC
Aspire 5336-901G32MNKK
Aspire 5336-901G32MNRR
Aspire 5336-902G16MICC
Aspire 5336-902G16MNCC
Aspire 5336-902G16MNKK
Aspire 5336-902G25MIKK
Aspire 5336-902G25MN
Aspire 5336-902G25MNCC
Aspire 5336-902G25MNKK
Aspire 5336-902G25MNRR
Aspire 5336-902G32MNRR
Aspire 5336-902G50MNRR
Aspire 5336-903G25MNKK
Aspire 5336-903G32MNKK
Aspire 5336-P734G50MN
Aspire 5336-T352G25MIKK
Aspire 5336-T352G25MNCC
Aspire 5336-T352G25MNKK
Aspire 5336-T352G25MNRR
Aspire 5336-T352G32MNKK
Aspire 5336-T353G16MNRR
Aspire 5336-T353G25MNKK
Aspire 5336-T353G32MNCC
Aspire 5336-T353G32MNKK
Aspire 5336-T353G50MNKK
Aspire 5336-T354G25MNRR
Aspire 5336-T354G32MNCC
Aspire 5336-T354G32MNKK
Aspire 5336-T354G32MNRR
Aspire 5336-T354G50MNKK
Aspire 5349
Aspire 5349-2164
Aspire 5349-2418
Aspire 5349-2472
Aspire 5349-2481
Aspire 5349-2499
Aspire 5349-2592
Aspire 5349-2620
Aspire 5349-2635
Aspire 5349-2657
Aspire 5349-2658
Aspire 5349-2681
Aspire 5349-2685
Aspire 5349-2695
Aspire 5349-2804
Aspire 5349-2840
Aspire 5349-2860
Aspire 5349-2899
Aspire 5349-B802G25MIKK
Aspire 5349-B802G32MIKK
Aspire 5349-B802G50MIKK
Aspire 5349-B803G32MI
Aspire 5349-B803G32MIKK
Aspire 5349-B803G50MIKK
Aspire 5349-B803G75MN
Aspire 5349-B804G32MI
Aspire 5349-B804G50MIKK
Aspire 5349-B804G50MNKK
Aspire 5349-B804G75MIKK
Aspire 5349-B806G75MIKK
Aspire 5349-B812G32MNKK
Aspire 5349-B812G50MIKK
Aspire 5349-B812G50MNKK
Aspire 5349-B813G32MNKK
Aspire 5349-B813G50MNKK
Aspire 5349-B814G32MN
Aspire 5349-B814G32MNKK
Aspire 5349-B814G50MI
Aspire 5349-B814G50MNKK
Aspire 5349-B814G64MNKK
Aspire 5349-B816G50MNKK
Aspire 5349-F82C
Aspire 5350
Aspire 5541-301G16MN
Aspire 5541-302G25MN
Aspire 5541-304G50MN
Aspire 5541-304G64MN
Aspire 5541-324G25MN
Aspire 5541G-302G16MN
Aspire 5541G-303G25MI
Aspire 5541G-304G64MN
Aspire 5541G-504G32MN
Aspire 5551
Aspire 5551-201
Aspire 5551-2012
Aspire 5551-2013
Aspire 5551-2036
Aspire 5551-2175
Aspire 5551-2191
Aspire 5551-2248
Aspire 5551-2251
Aspire 5551-2298
Aspire 5551-2380
Aspire 5551-2382
Aspire 5551-2384
Aspire 5551-2433
Aspire 5551-2442
Aspire 5551-2450
Aspire 5551-2452
Aspire 5551-2468
Aspire 5551-2631
Aspire 5551-2652
Aspire 5551-2757
Aspire 5551-2801
Aspire 5551-2805
Aspire 5551-2863
Aspire 5551-2988
Aspire 5551-4010
Aspire 5551-4011
Aspire 5551-4200
Aspire 5551-4520
Aspire 5551-4873
Aspire 5551-4931
Aspire 5551-4937
Aspire 5551ANWXMI
Aspire 5551-BR2G25
Aspire 5551-BR3G25
Aspire 5551G -4280
Aspire 5551G -4591
Aspire 5551G
Aspire 5551G-4280
Aspire 5551G-4591
Aspire 5551G-N332G32MN
Aspire 5551G-N334G32MN
Aspire 5551G-N334G50MN
Aspire 5551G-N532G32MN
Aspire 5551G-N534G32MN
Aspire 5551G-N534G50MN
Aspire 5551G-N534G64BN
Aspire 5551G-N832G32MN
Aspire 5551G-N832G32MNKK
Aspire 5551G-N832G50MN
Aspire 5551G-N833G25MI
Aspire 5551G-N833G32MN
Aspire 5551G-N834G32MI
Aspire 5551G-N834G32MN
Aspire 5551G-N834G32MNSK
Aspire 5551G-N834G50MN
Aspire 5551G-N834G64MN
Aspire 5551G-N934G32MNSK
Aspire 5551G-N934G50MNCK
Aspire 5551G-P322G32MN
Aspire 5551G-P323G25MI
Aspire 5551G-P324G32MN
Aspire 5551G-P324G50MN
Aspire 5551G-P324G50MNSK
Aspire 5551G-P324G64MN
Aspire 5551G-P522G25MN
Aspire 5551G-P523G50MN
Aspire 5551G-P524G32MI
Aspire 5551G-P524G50MN
Aspire 5551G-P524G64MN
Aspire 5551-N332G16MN
Aspire 5551-N332G32MN
Aspire 5551-N334G32MN
Aspire 5551-N532G32MN
Aspire 5551-N534G32MN
Aspire 5551-N832G32MN
Aspire 5551-N833G25MN
Aspire 5551-N833G32MN
Aspire 5551-N834G32MN
Aspire 5551-N834G50MN
Aspire 5551-N834G50MNKK
Aspire 5551-P321G16MN
Aspire 5551-P322G
Aspire 5551-P322G25MN
Aspire 5551-P322G25MNSK
Aspire 5551-P322G32MN
Aspire 5551-P323G25MI
Aspire 5551-P323G32MN
Aspire 5551-P323G32MNSK
Aspire 5551-P324G25MN
Aspire 5551-P324G32MN
Aspire 5551-P324G50MN
Aspire 5551-P324G50MNSK
Aspire 5551-P324G64MN
Aspire 5551-P522G25MN
Aspire 5551-P524G50MN
Aspire 5552
Aspire 5552-3036
Aspire 5552-3104
Aspire 5552-3124
Aspire 5552-3128
Aspire 5552-3153
Aspire 5552-3286
Aspire 5552-3343
Aspire 5552-342G32MN
Aspire 5552-3452
Aspire 5552-3465
Aspire 5552-3557
Aspire 5552-3640
Aspire 5552-3680
Aspire 5552-3691
Aspire 5552-3706
Aspire 5552-3749
Aspire 5552-3800
Aspire 5552-3826
Aspire 5552-3857
Aspire 5552-3917
Aspire 5552-3942
Aspire 5552-5205
Aspire 5552-5495
Aspire 5552-5498
Aspire 5552-5615
Aspire 5552-5619
Aspire 5552-5686
Aspire 5552-5898
Aspire 5552-6838
Aspire 5552-7260
Aspire 5552-7474
Aspire 5552-7632
Aspire 5552-7641
Aspire 5552-7650
Aspire 5552-7668
Aspire 5552-7677
Aspire 5552-7686
Aspire 5552-7803
Aspire 5552-7819
Aspire 5552G
Aspire 5552G-5828
Aspire 5552G-7632
Aspire 5552G-7641
Aspire 5552G-7660
Aspire 5552G-7859
Aspire 5552G-7893
Aspire 5552G-N834G50MNKK
Aspire 5552G-N834G64MNKK
Aspire 5552G-N834G75MNKK
Aspire 5552G-N853G32MICC
Aspire 5552G-N854G50MIKK
Aspire 5552G-N854G64MNRR
Aspire 5552G-N934G32MIKK
Aspire 5552G-N934G64MNKK
Aspire 5552G-N954G32MNKK
Aspire 5552G-N954G75MNKK
Aspire 5552G-P324G32MNKK
Aspire 5552G-P342G32MNCC
Aspire 5552G-P343G32MN
Aspire 5552G-P343G50MN
Aspire 5552G-P344G50MNKK
Aspire 5552G-P348G50MNKK
Aspire 5552G-P543G32MNKK
Aspire 5552G-P543G50MNRR
Aspire 5552G-P544G50MIKK
Aspire 5552-N833G32MNKK
Aspire 5552-N833G50MNKK
Aspire 5552-N834G50MNKK
Aspire 5552-N954G64MNKK
Aspire 5552-P3223G32MNKK
Aspire 5552-P322G32MN
Aspire 5552-P322G32MNKK
Aspire 5552-P322G50MN
Aspire 5552-P323G25MNKK
Aspire 5552-P323G32MNKK
Aspire 5552-P324G32
Aspire 5552-P324G32MNKK
Aspire 5552-P324G50MNKK
Aspire 5552-P342G32MNKK
Aspire 5552-P344G50MNCC
Aspire 5552-P344G64MNKK
Aspire 5560 V3
Aspire 5560-63424G50MNBB
Aspire 5560-63424G50MNRR
Aspire 5560-63426G50MNRR
Aspire 5560-63428G50MNKK
Aspire 5560-7402
Aspire 5560-7414
Aspire 5560-7439
Aspire 5560-7476
Aspire 5560-7602
Aspire 5560-7653
Aspire 5560-7679
Aspire 5560-7696
Aspire 5560-7851
Aspire 5560-7855
Aspire 5560-7892
Aspire 5560-8225
Aspire 5560-83524G50MNKK
Aspire 5560-8431
Aspire 5560-8480
Aspire 5560-8605
Aspire 5560G
Aspire 5560G-7809
Aspire 5560G-SB413
Aspire 5560G-SB431
Aspire 5560G-SB448
Aspire 5560G-SB485
Aspire 5560-MS2319
Aspire 5560-SB401
Aspire 5560-SB410
Aspire 5560-SB431
Aspire 5560-SB433
Aspire 5560-SB487
Aspire 5560-SB609
Aspire 5560-SB613
Aspire 5560-SB653
Aspire 5560-SB659
Aspire 5560-SB672
Aspire 5560-SB835
Aspire 5560-V3
Aspire 571-32354G50MAKK
Aspire 571-52452G50MAII
Aspire 571-52454G50MAK
Aspire 571-52454G50MAKK
Aspire 571G-32354G50MAKK
Aspire 571G-52454G75MA
Aspire 571G-52454G75MAI
Aspire 571G-52454G75MAKK
Aspire 571G-52456G50MAKK
Aspire 571G-52458G75MAKK
Aspire 571G-53214G75MAII
Aspire 571G-53216G75MAKK
Aspire 571G-73614G50MAKK
Aspire 571G-73614G75MAKK
Aspire 571G-73616G50MAKK
Aspire 571G-73618G1TBDCA
Aspire 571G-73618G75MAKK
Aspire 5733
Aspire 5733-374G50MIKK
Aspire 5733-374G50MN
Aspire 5733-374G64MIKK
Aspire 5733-383G32MNKK
Aspire 5733-384G32MNKK
Aspire 5733-384G50MNKK
Aspire 5733-388G75MNKK
Aspire 5733-4516
Aspire 5733-6314
Aspire 5733-6410
Aspire 5733-6414
Aspire 5733-6416
Aspire 5733-6424
Aspire 5733-6426
Aspire 5733-6436
Aspire 5733-6437
Aspire 5733-6463
Aspire 5733-6489
Aspire 5733-6600
Aspire 5733-6607
Aspire 5733-6621
Aspire 5733-6629
Aspire 5733-6644
Aspire 5733-6650
Aspire 5733-6658
Aspire 5733-6696
Aspire 5733-6800
Aspire 5733-6804
Aspire 5733-6812
Aspire 5733-6816
Aspire 5733-6834
Aspire 5733-6838
Aspire 5733-6850
Aspire 5733-6873
Aspire 5733-6881
Aspire 5733-6929
Aspire 5733-A32C
Aspire 5733Z
Aspire 5733Z-4251
Aspire 5733Z-4406
Aspire 5733Z-4411
Aspire 5733Z-4443
Aspire 5733Z-4445
Aspire 5733Z-4462
Aspire 5733Z-4469
Aspire 5733Z-4477
Aspire 5733Z-4491
Aspire 5733Z-4505
Aspire 5733Z-4607
Aspire 5733Z-4613
Aspire 5733Z-4614
Aspire 5733Z-4623
Aspire 5733Z-4633
Aspire 5733Z-4816
Aspire 5733Z-4845
Aspire 5733Z-4848
Aspire 5733Z-4851
Aspire 5733Z-4883
Aspire 5733Z-P622G32MNKK
Aspire 5733Z-P622G50MNKK
Aspire 5733Z-P624G32MNKK
Aspire 5733Z-P624G50MNKK
Aspire 5736
Aspire 5736-4076
Aspire 5736G
Aspire 5736Z
Aspire 5736Z-4016
Aspire 5736Z-4076
Aspire 5736Z-4085
Aspire 5736Z-4148
Aspire 5736Z-4234
Aspire 5736Z-4297
Aspire 5736Z-4336
Aspire 5736Z-4339
Aspire 5736Z-4359
Aspire 5736Z-4402
Aspire 5736Z-4418
Aspire 5736Z-4427
Aspire 5736Z-4435
Aspire 5736Z-4460
Aspire 5736Z-4507
Aspire 5736Z-452G25MNCC
Aspire 5736Z-452G25MNKK
Aspire 5736Z-452G25MNRR
Aspire 5736Z-452G32MNRR
Aspire 5736Z-453G25MNKK
Aspire 5736Z-453G32MN
Aspire 5736Z-453G32MNKK
Aspire 5736Z-454G32M
Aspire 5736Z-454G32MN
Aspire 5736Z-4685
Aspire 5736Z-4790
Aspire 5736Z-4799
Aspire 5736Z-4801
Aspire 5736Z-4826
Aspire 5736ZG-432G32MN
Aspire 5736Z-PEW72
Aspire 5741
Aspire 5741-332G25MN
Aspire 5741-332G32MN
Aspire 5741-332G64MN
Aspire 5741-333G25MN
Aspire 5741-333G32BN
Aspire 5741-333G32MI
Aspire 5741-333G32MN
Aspire 5741-334G25MN
Aspire 5741-334G32MN
Aspire 5741-334G50MN
Aspire 5741-334G64MN
Aspire 5741-3404
Aspire 5741-352G32MN
Aspire 5741-352G50MN
Aspire 5741-353G25MNKK
Aspire 5741-353G32MN
Aspire 5741-353G50MN
Aspire 5741-3541
Aspire 5741-354G32MN
Aspire 5741-354G32MNSK
Aspire 5741-354G50BN
Aspire 5741-354G50MN
Aspire 5741-432G32MN
Aspire 5741-433G25MN
Aspire 5741-433G32MN
Aspire 5741-434G32MN
Aspire 5741-434G50MN
Aspire 5741-5118
Aspire 5741-5119
Aspire 5741-5193
Aspire 5741-5302
Aspire 5741-5577
Aspire 5741-5682
Aspire 5741-5698
Aspire 5741-5763
Aspire 5741-5775
Aspire 5741-5869
Aspire 5741-5979
Aspire 5741-6073
Aspire 5741-6823
Aspire 5741-7840
Aspire 5741-7991
Aspire 5741G
Aspire 5741G-332G25MN
Aspire 5741G-332G32MN
Aspire 5741G-332G50MN
Aspire 5741G-332G64MN
Aspire 5741G-333G32BN
Aspire 5741G-333G32MI
Aspire 5741G-333G32MN
Aspire 5741G-333G32MNKK
Aspire 5741G-333G32MNSK
Aspire 5741G-334G32BN
Aspire 5741G-334G32MI
Aspire 5741G-334G32MN
Aspire 5741G-334G32MNKK
Aspire 5741G-334G50BN
Aspire 5741G-334G50M
Aspire 5741G-334G50MN
Aspire 5741G-334G50MNSK
Aspire 5741G-334G64MN
Aspire 5741G-336G64MN
Aspire 5741G-352G32MN
Aspire 5741G-352G50MN
Aspire 5741G-353G50MN
Aspire 5741G-354G32MN
Aspire 5741-G354G32MNSK
Aspire 5741G-354G50MN
Aspire 5741G-354G50MNKK
Aspire 5741G-354G50MNSK
Aspire 5741G-3652
Aspire 5741G-432G32MN
Aspire 5741G-434G32MN
Aspire 5741G-434G50BN
Aspire 5741G-434G50MN
Aspire 5741G-434G50MNCK
Aspire 5741G-434G50MNKK
Aspire 5741G-434G50MNSK
Aspire 5741G-434G64BN
Aspire 5741G-434G64MN
Aspire 5741G-434G64MNKK
Aspire 5741G-436G50MN
Aspire 5741G-436G64BN
Aspire 5741G-436G64MN
Aspire 5741G-438G64BN
Aspire 5741G-438G64MN
Aspire 5741G-454G32MN
Aspire 5741G-5062
Aspire 5741G-5068
Aspire 5741G-524G50MN
Aspire 5741G-5452G50MNCK
Aspire 5741G-5452G50MNKK
Aspire 5741G-5452G50MNSK
Aspire 5741G-5608
Aspire 5741G-6317
Aspire 5741G-6983
Aspire 5741-H32C/S
Aspire 5741-H32C/SF
Aspire 5741-H32C/SFR
Aspire 5741-H32C-S
Aspire 5741-H32C-SF
Aspire 5741-H54D/LS
Aspire 5741-H54D/S
Aspire 5741-H54D/SF
Aspire 5741-H54D-LS
Aspire 5741-H54D-S
Aspire 5741-H54D-SF
Aspire 5741-N32C/KF
Aspire 5741-N32D/K
Aspire 5741-N54E/K
Aspire 5741-N54E/KF
Aspire 5741Z
Aspire 5741Z-4256
Aspire 5741Z-4421
Aspire 5741Z-4888
Aspire 5741Z-5433
Aspire 5741Z-5439
Aspire 5741Z-5539
Aspire 5741Z-604G50MN
Aspire 5741ZG
Aspire 5741ZG-603G32MN
Aspire 5741ZG-P602G32MNSK
Aspire 5741ZG-P603G32MNCK
Aspire 5741ZG-P603G32MNSK
Aspire 5741ZG-P603G50MN
Aspire 5741ZG-P604G32MNCK
Aspire 5741ZG-P604G32MNSK
Aspire 5741ZG-P604G50MNKK
Aspire 5741ZG-P604G50MNSK
Aspire 5741Z-P603G32MNKK
Aspire 5741Z-P604G32MN
Aspire 5741Z-P604G32MNKK
Aspire 5742
Aspire 5742-373G25MN
Aspire 5742-373G32MNRR
Aspire 5742-374G25MNK
Aspire 5742-374G32MNGR
Aspire 5742-374G32MNKK
Aspire 5742-384G32MN
Aspire 5742-384G32MNKK
Aspire 5742-454G64MN
Aspire 5742-454G64MNKK
Aspire 5742-4813
Aspire 5742-4824
Aspire 5742-486G75MNKK
Aspire 5742-5463G
Aspire 5742-5463G32MNKK
Aspire 5742-5464G50MNKK
Aspire 5742-6248
Aspire 5742-6331
Aspire 5742-6353
Aspire 5742-6363
Aspire 5742-6406
Aspire 5742-6410
Aspire 5742-6413
Aspire 5742-6439
Aspire 5742-6440
Aspire 5742-6458
Aspire 5742-6461
Aspire 5742-6475
Aspire 5742-6488
Aspire 5742-6494
Aspire 5742-6497
Aspire 5742-6580
Aspire 5742-6602
Aspire 5742-6638
Aspire 5742-6639
Aspire 5742-6643
Aspire 5742-6674
Aspire 5742-6678
Aspire 5742-6682
Aspire 5742-6692
Aspire 5742-6696
Aspire 5742-6798
Aspire 5742-6811
Aspire 5742-6814
Aspire 5742-6823
Aspire 5742-6824
Aspire 5742-6831
Aspire 5742-6838
Aspire 5742-6846
Aspire 5742-6858
Aspire 5742-6860
Aspire 5742-6863
Aspire 5742-6874
Aspire 5742-6878
Aspire 5742-6938
Aspire 5742-6977
Aspire 5742-7013
Aspire 5742-7047
Aspire 5742-7072
Aspire 5742-7082
Aspire 5742-7120
Aspire 5742-7151
Aspire 5742-7152
Aspire 5742-7159
Aspire 5742-7225
Aspire 5742-7242
Aspire 5742-7249
Aspire 5742-7342
Aspire 5742-7399
Aspire 5742-7438
Aspire 5742-7551
Aspire 5742-7620
Aspire 5742-7645
Aspire 5742-7653
Aspire 5742-7729
Aspire 5742-7765
Aspire 5742-7784
Aspire 5742-7789
Aspire 5742-7907
Aspire 5742-7908
Aspire 5742-7962
Aspire 5742G
Aspire 5742G-3374G64MN
Aspire 5742G-373G32MN
Aspire 5742G-373G32MNKK
Aspire 5742G-374G50MIKK
Aspire 5742G-374G50MN
Aspire 5742G-374G50MNCC
Aspire 5742G-374G50MNKK
Aspire 5742G-384G50MNK
Aspire 5742G-454G75MN
Aspire 5742G-464G64MN
Aspire 5742G-484
Aspire 5742G-488G75MNKK
Aspire 5742G-5464G64MNKK
Aspire 5742G-5464G75MNKK
Aspire 5742G-564G640
Aspire 5742G-6426
Aspire 5742G-6480
Aspire 5742G-6600
Aspire 5742G-6846
Aspire 5742G-7200
Aspire 5742G-7220
Aspire 5742G-7353
Aspire 5742Z Series
Aspire 5742Z
Aspire 5742Z-4004
Aspire 5742Z-4097
Aspire 5742Z-4183
Aspire 5742Z-4200
Aspire 5742Z-4278
Aspire 5742Z-4371
Aspire 5742Z-4403
Aspire 5742Z-4404
Aspire 5742Z-4452
Aspire 5742Z-4459
Aspire 5742Z-4470
Aspire 5742Z-4474
Aspire 5742Z-4492
Aspire 5742Z-4512
Aspire 5742Z-4586
Aspire 5742Z-4601
Aspire 5742Z-4621
Aspire 5742Z-4629
Aspire 5742Z-4630
Aspire 5742Z-4640
Aspire 5742Z-4646
Aspire 5742Z-4649
Aspire 5742Z-4685
Aspire 5742Z-4768
Aspire 5742Z-4813
Aspire 5742Z-4824
Aspire 5742Z-4867
Aspire 5742Z-4918
Aspire 5742Z-4986
Aspire 5742ZG
Aspire 5742ZG-P612G50MNKK
Aspire 5742ZG-P614G50MN
Aspire 5742ZG-P614G50MNKK
Aspire 5742ZG-P614G75MN
Aspire 5742ZG-P614G75MNKK
Aspire 5742Z-P613G25MNCC
Aspire 5742Z-P613G25MNKK
Aspire 5742Z-P613G32MN
Aspire 5742Z-P613G32MNCC
Aspire 5742Z-P613G32MNKK
Aspire 5742Z-P613G50MN
Aspire 5742Z-P613G50MNKK
Aspire 5742Z-P614G25MNKK
Aspire 5742Z-P614G32MN
Aspire 5742Z-P614G32MNKK
Aspire 5742Z-P614G50MNKK
Aspire 5742Z-P614G64MN
Aspire 5742Z-P622G25MN
Aspire 5742Z-P622G32MN
Aspire 5742Z-P622G32MNKK
Aspire 5742Z-P622G50MNKK
Aspire 5742Z-P624G32MN
Aspire 5742Z-P624G32MNCC
Aspire 5742Z-P624G32MNKK
Aspire 5742Z-P624G32MNRR
Aspire 5742Z-P624G32MNSS
Aspire 5742Z-P624G50MN
Aspire 5742Z-P624G50MNCC
Aspire 5742Z-P624G50MNKK
Aspire 5742Z-P624G50MNSS
Aspire 5742Z-P624G64MN
Aspire 5742Z-P624G64MNKK
Aspire 5742Z-P624G75MN
Aspire 5742Z-P624G75MNKK
Aspire 5742Z-P624G75MNRR
Aspire 5742Z-P624G75MNSS
Aspire 5744
Aspire 5744Z
Aspire 5745DG-384G50MN
Aspire 5745DG-384G50MNKS
Aspire 5745DG-3855
Aspire 5745DG-7025
Aspire 5745DG-7950
Aspire 5745G-524G50MN
Aspire 5745G-524G64BN
Aspire 5745G-7744G50MN
Aspire 5745P-5240
Aspire 5745P-7707
Aspire 5745Z-4326
Aspire 5749
Aspire 5749-2333G32MIKK
Aspire 5749-2334G50M
Aspire 5749-2334G50MI
Aspire 5749-2334G75MI
Aspire 5749-2336G75MIKK
Aspire 5749-2353G32MNKK
Aspire 5749-2354
Aspire 5749-2354G50MNKK
Aspire 5749-2356G50MI
Aspire 5749-32354G32MNKK
Aspire 5749-4706
Aspire 5749-6427
Aspire 5749-6474
Aspire 5749-6492
Aspire 5749-6607
Aspire 5749-6624
Aspire 5749-6663
Aspire 5749-6850
Aspire 5749-6863
Aspire 5749-6926
Aspire 5749G
Aspire 5749Z
Aspire 5749Z-4449
Aspire 5749Z-4706
Aspire 5749Z-4874
Aspire 5749Z-B954G50MIKK
Aspire 5749Z-B964G50MNKK
Aspire 5749Z-B966G50MI
Aspire 5749ZG
Aspire 5750
Aspire 5750-2313G32MNKK
Aspire 5750-2314
Aspire 5750-2314G32MN
Aspire 5750-2314G32MNBB
Aspire 5750-2314G32MNKK
Aspire 5750-2314G50MN
Aspire 5750-2314G50MNKK
Aspire 5750-2316G50MN
Aspire 5750-2412G50MN
Aspire 5750-2414
Aspire 5750-2414G32MNKK
Aspire 5750-2414G50MN
Aspire 5750-2414G64
Aspire 5750-2414G64MN
Aspire 5750-2416
Aspire 5750-2416G50MNKK
Aspire 5750-2416G64MNKK
Aspire 5750-2434
Aspire 5750-2434G50MN
Aspire 5750-2434G64MIKK
Aspire 5750-2434G64MNKK
Aspire 5750-2456
Aspire 5750-2456G50MN
Aspire 5750-2456G50MNKK
Aspire 5750-2456G50MTKK
Aspire 5750-2458G75MN
Aspire 5750-2634
Aspire 5750-2634G64
Aspire 5750-2634G64MNKK
Aspire 5750-3691
Aspire 5750-5513
Aspire 5750-6084
Aspire 5750-6414
Aspire 5750-6418
Aspire 5750-6419
Aspire 5750-6421
Aspire 5750-6423
Aspire 5750-6425
Aspire 5750-6438
Aspire 5750-6439
Aspire 5750-6451
Aspire 5750-6456
Aspire 5750-6461
Aspire 5750-6489
Aspire 5750-6493
Aspire 5750-6494
Aspire 5750-6589
Aspire 5750-6604
Aspire 5750-6621
Aspire 5750-6634
Aspire 5750-6636
Aspire 5750-6643
Aspire 5750-6644
Aspire 5750-6645
Aspire 5750-6661
Aspire 5750-6664
Aspire 5750-6667
Aspire 5750-6677
Aspire 5750-6683
Aspire 5750-6690
Aspire 5750-6828
Aspire 5750-6834
Aspire 5750-6842
Aspire 5750-6845
Aspire 5750-6866
Aspire 5750-6867
Aspire 5750-6872
Aspire 5750-6880
Aspire 5750-6887
Aspire 5750-6896
Aspire 5750-9090
Aspire 5750-9292
Aspire 5750-9422
Aspire 5750-9460
Aspire 5750-9668
Aspire 5750-9851
Aspire 5750-9864
Aspire 5750G Series
Aspire 5750G
Aspire 5750G-2312G50
Aspire 5750G-2313
Aspire 5750G-2313G32MIKK
Aspire 5750G-2314G50MN
Aspire 5750G-2354
Aspire 5750G-2354G64MNKK
Aspire 5750G-2354G75MNKK
Aspire 5750G-2356
Aspire 5750G-2356G1TMN
Aspire 5750G-2356G50MN
Aspire 5750G-2414
Aspire 5750G-2414G50
Aspire 5750G-2414G50MIKK
Aspire 5750G-2414G50MN
Aspire 5750G-2414G50MNKK
Aspire 5750G-2414G64MN
Aspire 5750G-2414G64MNKK
Aspire 5750G-2416G50MNKK
Aspire 5750G-2416G64MNBB
Aspire 5750G-2416G75MNKK
Aspire 5750G-2418
Aspire 5750G-2418G64MNBB
Aspire 5750G-2418G64MNKK
Aspire 5750G-2434
Aspire 5750G-2434G50MN
Aspire 5750G-2434G64MN
Aspire 5750G-2434G64MNKK
Aspire 5750G-2436
Aspire 5750G-2436G64MN
Aspire 5750G-2436G64MNKK
Aspire 5750G-2454
Aspire 5750G-2454G50MN
Aspire 5750G-2454G50MNKK
Aspire 5750G-2454G75MNKK
Aspire 5750G-2456
Aspire 5750G-2456G50MN
Aspire 5750G-2456G50MNKK
Aspire 5750G-2458
Aspire 5750G-2458G1TMNKK
Aspire 5750G-2458G50MNKK
Aspire 5750G-2458G64MNKK
Aspire 5750G-2458G75MN
Aspire 5750G-2634
Aspire 5750G-2634G50MNKK
Aspire 5750G-2634G64
Aspire 5750G-2634G64MIKK
Aspire 5750G-2634G64MN
Aspire 5750G-2634G64MNBB
Aspire 5750G-2634G75MNKK
Aspire 5750G-2636
Aspire 5750G-2636G75MIKK
Aspire 5750G-2636G75MNKK
Aspire 5750G-2638
Aspire 5750G-2638G64MN
Aspire 5750G-2638G75MNKK
Aspire 5750G-2676G50MN
Aspire 5750G-2678G50MN
Aspire 5750G-32354G
Aspire 5750G-32354G32MN
Aspire 5750G-32354G32MNKK
Aspire 5750G-32354G32MNRR
Aspire 5750G-52458G50MN
Aspire 5750G-6480
Aspire 5750G-6496
Aspire 5750G-6620
Aspire 5750G-6653
Aspire 5750G-6804
Aspire 5750G-6873
Aspire 5750G-9463
Aspire 5750G-9639
Aspire 5750G-9656
Aspire 5750G-9821
Aspire 5750-N32C/KDW
Aspire 5750-N52C/K
Aspire 5750-N54E/K
Aspire 5750TG
Aspire 5750Z Series
Aspire 5750Z
Aspire 5750Z-4217
Aspire 5750Z-4477
Aspire 5750Z-4499
Aspire 5750Z-4566
Aspire 5750Z-4830
Aspire 5750Z-4835
Aspire 5750Z-4838
Aspire 5750Z-4877
Aspire 5750Z-4879
Aspire 5750Z-4882
Aspire 5750Z-4885
Aspire 5750Z-B944
Aspire 5750Z-B944G50MNKK
Aspire 5750Z-B964
Aspire 5750Z-B964G64MN
Aspire 5750ZG
Aspire 5755
Aspire 5755-2312G32MNCS
Aspire 5755-2312G50MNBS
Aspire 5755-2312G50MNCS
Aspire 5755-2312G50MNKS
Aspire 5755-2312G50MNRS
Aspire 5755-2312G64MNRS
Aspire 5755-2313G50MNCS
Aspire 5755-2314G50MNBS
Aspire 5755-2314G50MNCS
Aspire 5755-2314G50MNKS
Aspire 5755-2314G64MNKS
Aspire 5755-2314G75MNKS
Aspire 5755-2316G50MNCS
Aspire 5755-2332G50MNBS
Aspire 5755-2332G50MNKS
Aspire 5755-2332G64MNBS
Aspire 5755-2332G64MNKS
Aspire 5755-2334G50MNKS
Aspire 5755-2334G64MNKS
Aspire 5755-2334G75MNKS
Aspire 5755-2336G64MNKS
Aspire 5755-2412G50MNBS
Aspire 5755-2412G50MNCS
Aspire 5755-2412G50MNKS
Aspire 5755-2412G64MNRS
Aspire 5755-2413G64MNRS
Aspire 5755-2414G50MNCS
Aspire 5755-2414G50MNKS
Aspire 5755-2414G64MNBS
Aspire 5755-2414G64MNCS
Aspire 5755-2414G64MNKS
Aspire 5755-2414G75MNKS
Aspire 5755-2416G64MNBS
Aspire 5755-2416G64MNCS
Aspire 5755-2416G64MNKS
Aspire 5755-2416G75MNKS
Aspire 5755-52458G1TMNKS
Aspire 5755-52458G50MN
Aspire 5755-52458G50MNBS
Aspire 5755-6482
Aspire 5755-6493
Aspire 5755-6647
Aspire 5755-6685
Aspire 5755-6686
Aspire 5755-6699
Aspire 5755-6828
Aspire 5755-6832
Aspire 5755-9401
Aspire 5755-9674
Aspire 5755-9825
Aspire 5755G Series
Aspire 5755G
Aspire 5755G-2312G50MNCS
Aspire 5755G-2312G50MNKS
Aspire 5755G-2312G64MNBS
Aspire 5755G-2314G50MNKS
Aspire 5755G-2314G64MNBS
Aspire 5755G-2314G64MNCS
Aspire 5755G-2314G64MNKS
Aspire 5755G-2316G50MNRS
Aspire 5755G-2316G64MNRS
Aspire 5755G-2332G50MNBS
Aspire 5755G-2334G64MNKS
Aspire 5755G-2354G64MN
Aspire 5755G-2412G64MNBS
Aspire 5755G-2414G1TMNBS
Aspire 5755G-2414G1TMNKS
Aspire 5755G-2414G50BNKS
Aspire 5755G-2414G50MNBS
Aspire 5755G-2414G50MNCS
Aspire 5755G-2414G50MNKS
Aspire 5755G-2414G50MNRS
Aspire 5755G-2414G64BNKS
Aspire 5755G-2414G64MNBS
Aspire 5755G-2414G64MNKS
Aspire 5755G-2414G75BNKS
Aspire 5755G-2414G75MNBS
Aspire 5755G-2414G75MNCS
Aspire 5755G-2414G75MNKS
Aspire 5755G-2414G75MNRS
Aspire 5755G-2416G1TMNBS
Aspire 5755G-2416G50MNKS
Aspire 5755G-2416G50MNRS
Aspire 5755G-2416G64MNBS
Aspire 5755G-2416G64MNKS
Aspire 5755G-2416G64MNRS
Aspire 5755G-2416G75MNBS
Aspire 5755G-2416G75MNKS
Aspire 5755G-2416G75MNRS
Aspire 5755G-2418G1TMNKS
Aspire 5755G-2418G50MNKS
Aspire 5755G-2418G64MNKS
Aspire 5755G-2418G75MNKS
Aspire 5755G-2418G75MNRS
Aspire 5755G-2434G1TMN
Aspire 5755G-2434G1TMNKS
Aspire 5755G-2434G50MIKS
Aspire 5755G-2434G50MIRS
Aspire 5755G-2434G50MN
Aspire 5755G-2434G50MNKS
Aspire 5755G-2434G75MN
Aspire 5755G-2434G75MNKS
Aspire 5755G-2436G1TMNBS
Aspire 5755G-2436G64MN
Aspire 5755G-2436G64MNKS
Aspire 5755G-2436G75MN
Aspire 5755G-2438G1TMNKS
Aspire 5755G-2438G50MNB
Aspire 5755G-2438G75MN
Aspire 5755G-2438G75MNCSW
Aspire 5755G-2458G75MNKS
Aspire 5755G-2524G50MNBS
Aspire 5755G-2524G50MNKS
Aspire 5755G-2524G75MNKS
Aspire 5755G-2526G75MNBS
Aspire 5755G-2526G75MNKS
Aspire 5755G-2546G64MNBS
Aspire 5755G-2546G64MNKS
Aspire 5755G-2624G64MNBS
Aspire 5755G-2628G75MNCS
Aspire 5755G-2632G50MNBS
Aspire 5755G-2634G1TBNCS
Aspire 5755G-2634G1TBNKS
Aspire 5755G-2634G1TBNRS
Aspire 5755G-2634G1TMNKS
Aspire 5755G-2634G50MNBS
Aspire 5755G-2634G50MNKS
Aspire 5755G-2634G64MNKS
Aspire 5755G-2634G75BNBS
Aspire 5755G-2634G75BNCS
Aspire 5755G-2634G75BNKS
Aspire 5755G-2634G75BNRS
Aspire 5755G-2634G75MN
Aspire 5755G-2634G75MNBS
Aspire 5755G-2634G75MNKS
Aspire 5755G-2636G1TBNKS
Aspire 5755G-2636G1TMNKS
Aspire 5755G-2636G50MNKS
Aspire 5755G-2636G64MNKS
Aspire 5755G-2636G75BNKS
Aspire 5755G-2636G75MNBS
Aspire 5755G-2636G75MNKS
Aspire 5755G-2638G1TBNBS
Aspire 5755G-2638G1TBNKS
Aspire 5755G-2638G1TMNBS
Aspire 5755G-2638G1TMNCS
Aspire 5755G-2638G1TMNKS
Aspire 5755G-2638G50MNKS
Aspire 5755G-2638G64BNKS
Aspire 5755G-2638G64MNBS
Aspire 5755G-2638G64MNKS
Aspire 5755G-2638G75BNBS
Aspire 5755G-2638G75BNKS
Aspire 5755G-2638G75MNBS
Aspire 5755G-2638G75MNCS
Aspire 5755G-2638G75MNKS
Aspire 5755G-2674G64MIKS
Aspire 5755G-2674G75MNBS
Aspire 5755G-2676G50MNKS
Aspire 5755G-2676G75MNKS
Aspire 5755G-2678G64MN
Aspire 5755G-32354G1TMNKS
Aspire 5755G-32354G50MN
Aspire 5755G-32354G50MNKS
Aspire 5755G-52456G50MN
Aspire 5755G-6491
Aspire 5755G-6620
Aspire 5755G-6823
Aspire 5755G-6841
Aspire 5755G-9417
Aspire 5755G-9471
Aspire 5755G-9630
Aspire 5755G-9638
Aspire 5755G-9667
Aspire 5755G-9669
Aspire 5755G-9680
Aspire 5755Z
Aspire 5755ZG
Aspire 5760
Aspire 5760G
Aspire 7251
Aspire 7340
Aspire 7551
Aspire 7551-2113
Aspire 7551-2438
Aspire 7551-2531
Aspire 7551-2560
Aspire 7551-2575
Aspire 7551-2633
Aspire 7551-2747
Aspire 7551-2752
Aspire 7551-2755
Aspire 7551-2818
Aspire 7551-2961
Aspire 7551-3029
Aspire 7551-3068
Aspire 7551-3073
Aspire 7551-3416
Aspire 7551-3464
Aspire 7551-3609
Aspire 7551-3634
Aspire 7551-3639
Aspire 7551-3650
Aspire 7551-3749
Aspire 7551-4909
Aspire 7551-5358
Aspire 7551-7422
Aspire 7551-7442
Aspire 7551-7471
Aspire 7551-7525
Aspire 7551G Series
Aspire 7551G
Aspire 7551G-2437
Aspire 7551G-5056
Aspire 7551G-5407
Aspire 7551G-5755
Aspire 7551G-5821
Aspire 7551G-6477
Aspire 7551G-7459
Aspire 7551G-7466
Aspire 7551G-7606
Aspire 7551G-N833G32MN
Aspire 7551G-N834G32MIKK
Aspire 7551G-N834G32MN
Aspire 7551G-N834G50MN
Aspire 7551G-N854G75MNKK
Aspire 7551G-N934G32MN
Aspire 7551G-N934G32MNCK
Aspire 7551G-N934G50BIKK
Aspire 7551G-N934G50MN
Aspire 7551G-N934G50MNKK
Aspire 7551G-N934G64B
Aspire 7551G-N934G64BN
Aspire 7551G-N934G64MN
Aspire 7551G-N954G64MN
Aspire 7551G-N976G50MN
Aspire 7551G-P323G25MI
Aspire 7551G-P323G25MISK
Aspire 7551G-P323G32MI
Aspire 7551G-P323G32MN
Aspire 7551G-P324G32MN
Aspire 7551G-P324G32MNKK
Aspire 7551G-P324G50MN
Aspire 7551G-P324G64MNKK
Aspire 7551G-P523G25MI
Aspire 7551G-P523G25MISKW
Aspire 7551-P322G25MN
Aspire 7551-P322G25MNKK
Aspire 7551-P323G32MN
Aspire 7551-P324G32MI
Aspire 7551-P324G32MN
Aspire 7551-P324G50MN
Aspire 7551-P344G50MN
Aspire 7551-P344G50MNKK
Aspire 7551-P364G50MN
Aspire 7551Z
Aspire 7551ZG
Aspire 7552 Series
Aspire 7552
Aspire 7552G Series
Aspire 7552G
Aspire 7552G-5107
Aspire 7552G-5430
Aspire 7552G-5488
Aspire 7552G-6061
Aspire 7552G-6436
Aspire 7552G-6851
Aspire 7552G-N834G64MN
Aspire 7552G-N954G1TMN
Aspire 7552G-P324G1TMN
Aspire 7552G-P366G64MN
Aspire 7552G-X924G50MNKK
Aspire 7552G-X926G1TMN
Aspire 7552G-X926G1TMNKK
Aspire 7552G-X926G64BIKK
Aspire 7552G-X926G75MN
Aspire 7552G-X926G75MNKK
Aspire 7552-MS2313
Aspire 7560
Aspire 7560-433054G50MN
Aspire 7560-4333G32MNKK
Aspire 7560-4334
Aspire 7560-4334G32MNKK
Aspire 7560-4334G50MNBB
Aspire 7560-4334G50MNKK
Aspire 7560-4336G75MN
Aspire 7560-4338G64MN
Aspire 7560-6324
Aspire 7560-6324G75MNKK
Aspire 7560-63428G50MN
Aspire 7560-63428G50MNN
Aspire 7560-6344G50MNKK
Aspire 7560-6344G75MNKK
Aspire 7560-7183
Aspire 7560-7618
Aspire 7560-7657
Aspire 7560-7808
Aspire 7560-7811
Aspire 7560-7828
Aspire 7560-8358G75MNKK
Aspire 7560-E234G50MNKK
Aspire 7560G Series
Aspire 7560G
Aspire 7560G-4334G32MNKK
Aspire 7560G-4334G50MNBB
Aspire 7560G-4334G50MNKK
Aspire 7560G-4336G50MNKK
Aspire 7560G-63428G75MN
Aspire 7560G-6344G32MNKK
Aspire 7560G-6344G50MNBB
Aspire 7560G-6344G50MNKK
Aspire 7560G-6344G64MNBB
Aspire 7560G-6344G64MNKK
Aspire 7560G-6344G75MNBB
Aspire 7560G-6344G75MNKK
Aspire 7560G-6346G64MNBB
Aspire 7560G-6346G64MNKK
Aspire 7560G-6346G75MN
Aspire 7560G-6346G75MNKK
Aspire 7560G-6348G64MNKK
Aspire 7560G-7622
Aspire 7560G-8354G1.5TMNKK
Aspire 7560G-8354G50MNBB
Aspire 7560G-8354G50MNKK
Aspire 7560G-8358G1.5TM
Aspire 7560G-8358G1.5TMNKK
Aspire 7560G-8358G1TMNKK
Aspire 7560G-8358G75MNKK
Aspire 7560G-8612
Aspire 7560G-SB482
Aspire 7560-SB416
Aspire 7560-SB600
Aspire 7560-SB619
Aspire 7560-SB627
Aspire 7560-SB688
Aspire 7560-SB819
Aspire 7560-SB855
Aspire 7560-SB857
Aspire 7560-SB882
Aspire 771-32354G50MA
Aspire 771-32356G50MA
Aspire 771-52458G50MA
Aspire 771G-32354G50MAKK
Aspire 771G-52456G50MAKK
Aspire 771G-52458G50MA
Aspire 771G-52458G50MAKK
Aspire 771G-53214G75MAKK
Aspire 771G-7361161
Aspire 771G-73618G1TMAKK
Aspire 771G-73618G75MAK
Aspire 7741 Series
Aspire 7741
Aspire 7741-332G25MIKK
Aspire 7741-333G25MN
Aspire 7741-333G52MN
Aspire 7741-334G32MI
Aspire 7741-334G32MN
Aspire 7741-353G25MNSK
Aspire 7741-434G32MN
Aspire 7741-454G50MN
Aspire 7741-454G50MNKK
Aspire 7741-5137
Aspire 7741-5209
Aspire 7741-5932
Aspire 7741-6426
Aspire 7741-6440
Aspire 7741-6445
Aspire 7741-6456
Aspire 7741-6694
Aspire 7741-6802
Aspire 7741-7344
Aspire 7741-7346
Aspire 7741-7870
Aspire 7741G Series
Aspire 7741G
Aspire 7741G-332G32MN
Aspire 7741G-333G25BN
Aspire 7741G-333G25MI
Aspire 7741G-333G25MN
Aspire 7741G-333G32MN
Aspire 7741G-334G32BN
Aspire 7741G-334G32MN
Aspire 7741G-334G50BN
Aspire 7741G-334G50MI
Aspire 7741G-334G50MN
Aspire 7741G-334G64BN
Aspire 7741G-334G64MI
Aspire 7741G-334G64MN
Aspire 7741G-3449
Aspire 7741G-347G32MNKK
Aspire 7741G-353G25MISK
Aspire 7741G-354G32MIKK
Aspire 7741G-354G32MNK
Aspire 7741G-354G32MNSK
Aspire 7741G-354G50MN
Aspire 7741G-354G50MNKK
Aspire 7741G-3647
Aspire 7741G-374G32MNKK
Aspire 7741G-374G50MN
Aspire 7741G-374G50MNKK
Aspire 7741G-374G64MN
Aspire 7741G-374G75MNKK
Aspire 7741G-384G50MNKK
Aspire 7741G-434G32MI
Aspire 7741G-434G32MISK
Aspire 7741G-434G50BN
Aspire 7741G-434G50MN
Aspire 7741G-434G64BN
Aspire 7741G-438G64BN
Aspire 7741G-4475
Aspire 7741G-454G64MN
Aspire 7741G-454G75MN
Aspire 7741G-4592
Aspire 7741G-4624
Aspire 7741G-4633
Aspire 7741G-4643
Aspire 7741G-464G64MN
Aspire 7741G-464G75MNKK
Aspire 7741G-4815
Aspire 7741G-484G50MNKK
Aspire 7741G-486G64MNKK
Aspire 7741G-524G64BN
Aspire 7741G-5454G50MNKK
Aspire 7741G-5464G50MIKK
Aspire 7741G-5464G50MMKK
Aspire 7741G-5464G50MNKK
Aspire 7741G-5464G50MNSK
Aspire 7741G-5464G64MN
Aspire 7741G-5464G64MNKK
Aspire 7741G-5466G64MNKK
Aspire 7741G-5731
Aspire 7741G-5877
Aspire 7741G-6426
Aspire 7741G-6480
Aspire 7741G-7017
Aspire 7741G-7344
Aspire 7741Z Series
Aspire 7741Z
Aspire 7741Z-4433
Aspire 7741Z-4449
Aspire 7741Z-4450
Aspire 7741Z-4475
Aspire 7741Z-4485
Aspire 7741Z-4592
Aspire 7741Z-4626
Aspire 7741Z-4633
Aspire 7741Z-4641
Aspire 7741Z-4643
Aspire 7741Z-4806
Aspire 7741Z-4815
Aspire 7741Z-4839
Aspire 7741Z-5731
Aspire 7741Z-7344
Aspire 7741ZG Series
Aspire 7741ZG
Aspire 7741ZG-P604G50MN
Aspire 7741ZG-P614G50MN
Aspire 7741Z-P613G32MNKK
Aspire 7741Z-P614G32MN
Aspire 7741Z-P614G50MN
Aspire 7741Z-P614G50MNKK
Aspire 7750
Aspire 7750-2314G50MNKK
Aspire 7750-2314G64MNKK
Aspire 7750-6414
Aspire 7750-6423
Aspire 7750-6433
Aspire 7750-6438
Aspire 7750-6479
Aspire 7750-6490
Aspire 7750-6600
Aspire 7750-6653
Aspire 7750-6669
Aspire 7750-6690
Aspire 7750-6801
Aspire 7750-6940
Aspire 7750-9483
Aspire 7750G
Aspire 7750G-2313G32MIKK
Aspire 7750G-2313G50MNKK
Aspire 7750G-2314G50MNKK
Aspire 7750G-2314G64MNKK
Aspire 7750G-2314G75MNKK
Aspire 7750G-2413G50MNKK
Aspire 7750G-2414
Aspire 7750G-2414G128TMNKK
Aspire 7750G-2414G1TMNKK
Aspire 7750G-2414G50BNKK
Aspire 7750G-2414G50MIKK
Aspire 7750G-2414G64MNKK
Aspire 7750G-2414G75BNKK
Aspire 7750G-2414G75MNKK
Aspire 7750G-241G50MNKK
Aspire 7750G-2434
Aspire 7750G-2434G1TMN
Aspire 7750G-2454G50MNKK
Aspire 7750G-2634G1.5TBNKK
Aspire 7750G-2634G1TBNKK
Aspire 7750G-2634G1TMNKK
Aspire 7750G-2634G50BNKK
Aspire 7750G-2634G64BNKK
Aspire 7750G-2634G64MIKK
Aspire 7750G-2634G75BNKK
Aspire 7750G-2634G75MIKK
Aspire 7750G-263675BNKK
Aspire 7750G-2636G64BNKK
Aspire 7750G-2636G64MNKK
Aspire 7750G-2638G1.28TBNKK
Aspire 7750G-2638G1.5TBNKK
Aspire 7750G-2638G1TBNKK
Aspire 7750G-6429
Aspire 7750G-6444
Aspire 7750G-6458
Aspire 7750G-6634
Aspire 7750G-6645
Aspire 7750G-6662
Aspire 7750G-6669
Aspire 7750G-6804
Aspire 7750G-6823
Aspire 7750G-6854
Aspire 7750G-6857
Aspire 7750G-6871
Aspire 7750G-9411
Aspire 7750G-9621
Aspire 7750G-9656
Aspire 7750G-9657
Aspire 7750G-9807
Aspire 7750G-9810
Aspire 7750G-9823
Aspire 7750G-9855
Aspire 7750G-9898
Aspire 7750Z Series
Aspire 7750Z
Aspire 7750Z-4405
Aspire 7750Z-4446
Aspire 7750Z-4457
Aspire 7750Z-4495
Aspire 7750Z-4623
Aspire 7750Z-4679
Aspire 7750ZG Series
Aspire 7750ZG
Aspire 7750ZG-B943G32MNKK
Aspire 7750ZG-B943G50MNKK
Aspire 7750ZG-B944G1TMNN
Aspire 7750ZG-B944G32MNKK
Aspire 7750ZG-B944G50MNKK
Aspire 7750ZG-B944G75MNKK
Aspire 7750ZG-B953G50MNKK
Aspire 7750ZG-B954G32MNKK
Aspire 7750ZG-B954G50MNBB
Aspire 7750ZG-B954G50MNKK
Aspire 7750ZG-B954G75MNKK
Aspire 7751-2747
Aspire 7751-2818
Aspire 7751-3141
Aspire 7751-324G50MN
Aspire 7751G
Aspire 7751G-324G32MN
Aspire 7751G-N833G25MI
Aspire 7751G-N834G32MN
Aspire 7751G-N834G50MN
Aspire 7751G-N934G32MN
Aspire 7751G-N934G64BN
Aspire 7751G-P323G25MI
Aspire 7751G-P523G25MI
Aspire 7751G-P524G64BN
Aspire 7751-P323G32MN
Aspire 8472
Aspire 8472G
Aspire 8472T
Aspire 8472TG
Aspire 8572
Aspire 8572G
Aspire 8572T
Aspire 8572TG
Aspire 8572Z
Aspire AS4250
Aspire AS4250-C52G25MIKK
Aspire AS4251
Aspire AS4252
Aspire AS4253
Aspire AS4333
Aspire AS4339
Aspire AS4349
Aspire AS4352
Aspire AS4551
Aspire AS4551-2615
Aspire AS4551-4315
Aspire AS4552
Aspire AS4560
Aspire AS4625
Aspire AS4733Z
Aspire AS4738
Aspire AS4739
Aspire AS4741
Aspire AS4743
Aspire AS4750
Aspire AS4755
Aspire AS4771
Aspire AS5250
Aspire AS5250-C52G25MIKK
Aspire AS5250-C53G25MIKK
Aspire AS5250-E352G32MIKK
Aspire AS5251
Aspire AS5252
Aspire AS5253
Aspire AS5253-C52G32MNKK
Aspire AS5253-C54G50MNKK
Aspire AS5253-E353G32MNRR
Aspire AS5253-E354G32MNKK
Aspire AS5542
Aspire AS5551
Aspire AS5551-4937
Aspire AS5551G-P522G25MNCK
Aspire AS5552
Aspire AS5552-3036
Aspire AS5552-3104
Aspire AS5552-3452
Aspire AS5552-3474
Aspire AS5552-3640
Aspire AS5552-3691
Aspire AS5552-3857
Aspire AS5552-5
Aspire AS5552-5495
Aspire AS5552-5498
Aspire AS5552-5615
Aspire AS5552-5619
Aspire AS5552-5898
Aspire AS5552-6838
Aspire AS5552-7260
Aspire AS5552-7420
Aspire AS5552-7474
Aspire AS5552-7650
Aspire AS5552-7668
Aspire AS5552-7686
Aspire AS5552-7803
Aspire AS5552G
Aspire AS5552G-7464
Aspire AS5552G-7632
Aspire AS5552G-7641
Aspire AS5552G-7660
Aspire AS5560
Aspire AS5733
Aspire AS5741
Aspire AS5741-332G25MN
Aspire AS5741-333G32MN
Aspire AS5741-334G32MN
Aspire AS5741-334G50MN
Aspire AS5741-433G32MN
Aspire AS5741-434G50MN
Aspire AS5741-6073
Aspire AS5741G
Aspire AS5741G-333G32BN
Aspire AS5741G-334G50MN
Aspire AS5741G-334G64MN
Aspire AS5741-H32C/S
Aspire AS5741-H32C/SF
Aspire AS5741-H54D/LS
Aspire AS5741-H54D/S
Aspire AS5741-H54D/SF
Aspire AS5741-N32C/KF
Aspire AS5741-N32D/K
Aspire AS5741-N54E/K
Aspire AS5741-N54E/KF
Aspire AS5742
Aspire AS5750
Aspire AS5750G-7264G64MN
Aspire AS7551
Aspire AS7551-P344G32MNKK
Aspire AS7560
Aspire AS7741
Aspire AS7741G-374G50MNKK
Aspire AS7741G-464G75MNKK
Aspire AS7741Z-4475
Aspire E1
Aspire E1-421
Aspire E1-421-0409
Aspire E1-421-0415
Aspire E1-421-0428
Aspire E1-421-0447
Aspire E1-421-0496
Aspire E1-421-0607
Aspire E1-421-0616
Aspire E1-421-0626
Aspire E1-421-0641
Aspire E1-421-0694
Aspire E1-421-0822
Aspire E1-421-0844
Aspire E1-421-3434
Aspire E1-421-3497
Aspire E1-421-3603
Aspire E1-421-3686
Aspire E1-421-3836
Aspire E1-421-3851
Aspire E1-421-E4502G50MN
Aspire E1-431 Series
Aspire E1-431
Aspire E1-431-2405
Aspire E1-431-2419
Aspire E1-431-2425
Aspire E1-431-2474
Aspire E1-431-2485
Aspire E1-431-2495
Aspire E1-431-2603
Aspire E1-431-2606
Aspire E1-431-2629
Aspire E1-431-2642
Aspire E1-431-2681
Aspire E1-431-2696
Aspire E1-431-2801
Aspire E1-431-2809
Aspire E1-431-2814
Aspire E1-431-2818
Aspire E1-431-2824
Aspire E1-431-2842
Aspire E1-431-2845
Aspire E1-431-2847
Aspire E1-431-2854
Aspire E1-431-2862
Aspire E1-431-2865
Aspire E1-431-2867
Aspire E1-431-2881
Aspire E1-431-4404
Aspire E1-431-4438
Aspire E1-431-4467
Aspire E1-431-4478
Aspire E1-431-4486
Aspire E1-431-4496
Aspire E1-431-4608
Aspire E1-431-4626
Aspire E1-431-4639
Aspire E1-431-4662
Aspire E1-431-4840
Aspire E1-431-4841
Aspire E1-431-4875
Aspire E1-431-4877
Aspire E1-431-B812G32MNKS
Aspire E1-431-B812G50
Aspire E1-431-B812G50MNKS
Aspire E1-431-B822G32L
Aspire E1-431-B822G32MNKS
Aspire E1-431-B822G50MNKS
Aspire E1-431-B8302G32MNKS
Aspire E1-431-B8302G50MNKS
Aspire E1-431-B8304G50MNKS
Aspire E1-431-B9602G50MNKS
Aspire E1-431-B9804G50MNKS
Aspire E1-431G
Aspire E1-451G
Aspire E1-471
Aspire E1-471-6408
Aspire E1-471-6487
Aspire E1-471-6650
Aspire E1-471-6661
Aspire E1-471-6692
Aspire E1-471-6806
Aspire E1-471-6828
Aspire E1-471-6830
Aspire E1-471-6835
Aspire E1-471-6851
Aspire E1-471-6867
Aspire E1-471G
Aspire E1-471G-32352G50MNKS
Aspire E1-521 Series
Aspire E1-521
Aspire E1-521-0694
Aspire E1-521-0851
Aspire E1-521-0865
Aspire E1-521-0888
Aspire E1-521-11204G32MNK
Aspire E1-521-11204G50MNKS
Aspire E1-521-4502G50MNKS
Aspire E1-531 Series
Aspire E1-531
Aspire E1-531-10054G32MNKS
Aspire E1-531-10054G50MNKS
Aspire E1-531-20206G50MNKS
Aspire E1-531-20206G75MNKS
Aspire E1-531-2429
Aspire E1-531-2438
Aspire E1-531-2453
Aspire E1-531-2608
Aspire E1-531-2611
Aspire E1-531-2621
Aspire E1-531-2628
Aspire E1-531-2644
Aspire E1-531-2646
Aspire E1-531-2686
Aspire E1-531-2697
Aspire E1-531-2801
Aspire E1-531-2842
Aspire E1-531-2844
Aspire E1-531-2846
Aspire E1-531-2872
Aspire E1-531-2892
Aspire E1-531-4406
Aspire E1-531-4436
Aspire E1-531-4444
Aspire E1-531-4461
Aspire E1-531-4617
Aspire E1-531-4619
Aspire E1-531-4624
Aspire E1-531-4632
Aspire E1-531-4650
Aspire E1-531-4652
Aspire E1-531-4665
Aspire E1-531-4667
Aspire E1-531-4682
Aspire E1-531-4694
Aspire E1-531-4697
Aspire E1-531-4806
Aspire E1-531-4807
Aspire E1-531-4811
Aspire E1-531-4818
Aspire E1-531-4836
Aspire E1-531-4852
Aspire E1-531-4859
Aspire E1-531-4861
Aspire E1-531-4868
Aspire E1-531-4869
Aspire E1-531-4877
Aspire E1-531-4890
Aspire E1-531-4899
Aspire E1-531-4999
Aspire E1-531-6682
Aspire E1-531-B812G50MNKS
Aspire E1-531-B822G32MNKS
Aspire E1-531-B824G32MNKS
Aspire E1-531-B824G50MNKS
Aspire E1-531-B826G75MNKS
Aspire E1-531-B8304G50MNKS
Aspire E1-531-B9504G32MNKS
Aspire E1-531-B9504G50MNKS
Aspire E1-531-B9506G75MNKS
Aspire E1-531-B9602G50MNKS
Aspire E1-531-B9604G50MNKS
Aspire E1-531-B9604G75MNKS
Aspire E1-531-B9606G50MNKS
Aspire E1-531-B9606G75MNKS
Aspire E1-531-B9608G50MNKS
Aspire E1-531-B964G50MNKS
Aspire E1-531-B964G75MNKS
Aspire E1-531-B966G50MNKS
Aspire E1-531-B9702G50MNKS
Aspire E1-531-B9704G50MNKS
Aspire E1-531-B9704G75MNKS
Aspire E1-531-B9804G50MNKS
Aspire E1-531-B9804G75MNKS
Aspire E1-531-F12C
Aspire E1-531G
Aspire E1-531G-20206G1TMARR
Aspire E1-531G-20206G75MNKS
Aspire E1-531-H82C
Aspire E1-531-H82C/F
Aspire E1-571
Aspire E1-571-32324G50MNKS
Aspire E1-571-32352G32MNKS
Aspire E1-571-33114G50
Aspire E1-571-33114G50MNKS
Aspire E1-571-53214G50MNKS
Aspire E1-571-53216G50MNKS
Aspire E1-571-53216G75MNKS
Aspire E1-571-6402
Aspire E1-571-6442
Aspire E1-571-6446
Aspire E1-571-6454
Aspire E1-571-6472
Aspire E1-571-6481
Aspire E1-571-6482
Aspire E1-571-6490
Aspire E1-571-6492
Aspire E1-571-6496
Aspire E1-571-6607
Aspire E1-571-6621
Aspire E1-571-6634
Aspire E1-571-6650
Aspire E1-571-6659
Aspire E1-571-6680
Aspire E1-571-6692
Aspire E1-571-6801
Aspire E1-571-6811
Aspire E1-571-6837
Aspire E1-571-6848
Aspire E1-571-6856
Aspire E1-571-6888
Aspire E1-571G
Aspire E1-571G-33114G50MNKS
Aspire E1-571G-33114G75MNKS
Aspire E1-571G-33124G50MNKS
Aspire E1-731
Aspire E1-731-4651
Aspire E1-731-4656
Aspire E1-731-4699
Aspire E1-731G
Aspire E1-732G
Aspire E1-771
Aspire E1-771-6458
Aspire E1-771-6496
Aspire E1-771G
Aspire E1-772
Aspire E1-772G
Aspire E1-772G-54208G1TMNSK
Aspire E732
Aspire E732G
Aspire E732Z
Aspire E732ZG
Aspire G730
Aspire G730G
Aspire G730Z
Aspire G730ZG
Aspire V3
Aspire V3-431
Aspire V3-431-4615
Aspire V3-431-4862
Aspire V3-471
Aspire V3-471-32346G50MADD
Aspire V3-471-32346G50MAKK
Aspire V3-471-53216G50M
Aspire V3-471-53216G50MADD
Aspire V3-471-6848
Aspire V3-471G Series
Aspire V3-471G
Aspire V3-471G-32352G32MA
Aspire V3-471G-32352G32MAKK
Aspire V3-471G-32352G50MA
Aspire V3-471G-32352G50MAKK
Aspire V3-471G-32352G50MASS
Aspire V3-471G-32354G32MA
Aspire V3-471G-32354G50MA
Aspire V3-471G-32354G50MAKK
Aspire V3-471G-32354G50MASS
Aspire V3-471G-32354G75MA
Aspire V3-471G-32354G75MAKK
Aspire V3-471G-32356G32MACC
Aspire V3-471G-33112G32MACC
Aspire V3-471G-33112G32MAKK
Aspire V3-471G-33116G32MAC
Aspire V3-471G-52452G50MA
Aspire V3-471G-52452G50MAKK
Aspire V3-471G-52454G50MA
Aspire V3-471G-52454G50MAKK
Aspire V3-471G-52454G75MA
Aspire V3-471G-52456G75MA
Aspire V3-471G-52456G75MAKK
Aspire V3-471G-53212G50MA
Aspire V3-471G-53212G50MAKK
Aspire V3-471G-53212G75MAKK
Aspire V3-471G-53212G75MASS
Aspire V3-471G-53214G32MASS
Aspire V3-471G-53214G50MA
Aspire V3-471G-53214G50MAKK
Aspire V3-471G-53214G50MASS
Aspire V3-471G-53214G75BDCASS
Aspire V3-471G-53214G75MA
Aspire V3-471G-53214G75MAKK
Aspire V3-471G-53214G75MASS
Aspire V3-471G-53216G75MA
Aspire V3-471G-53216G75MAKK
Aspire V3-471G-53216G75MASS
Aspire V3-471G-53218G75MA
Aspire V3-471G-53218G75MAKK
Aspire V3-471G-6431
Aspire V3-471G-6456
Aspire V3-471G-6614
Aspire V3-471G-6640
Aspire V3-471G-6671
Aspire V3-471G-73614G50MAKK
Aspire V3-471G-73614G75MA
Aspire V3-471G-73614G75MAKK
Aspire V3-471G-73616G32MA
Aspire V3-471G-73616G32MAKK
Aspire V3-471G-73616G75MAKK
Aspire V3-471G-73618G75MA
Aspire V3-471G-73618G75MAKK
Aspire V3-471G-9435
Aspire V3-471G-9468
Aspire V3-471G-9630
Aspire V3-471G-9664
Aspire V3-471G-9692
Aspire V3-531 Series
Aspire V3-531
Aspire V3-531-B9604G50MAKK
Aspire V3-531-B9706G50MAKK
Aspire V3-531G
Aspire V3-551
Aspire V3-5510
Aspire V3-551-10468G1TMAII
Aspire V3-551-10468G50MAKK
Aspire V3-551-64404G50MAKK
Aspire V3-551-64406G50MAII
Aspire V3-551-64406G50MAKK
Aspire V3-551-7423
Aspire V3-551-7424
Aspire V3-551-7426
Aspire V3-551-7469
Aspire V3-551-7631
Aspire V3-551-7655
Aspire V3-551-7694
Aspire V3-551-7844
Aspire V3-551-7859
Aspire V3-551-8419
Aspire V3-551-8426
Aspire V3-551-8442
Aspire V3-551-84504G50MAKK
Aspire V3-551-84506G50MAKK
Aspire V3-551-84508G75MAKK
Aspire V3-551-8458
Aspire V3-551-8469
Aspire V3-551-8479
Aspire V3-551-8613
Aspire V3-551-8634
Aspire V3-551-8664
Aspire V3-551-8809
Aspire V3-551-8815
Aspire V3-551-8823
Aspire V3-551-8837
Aspire V3-551-888
Aspire V3-551-8883
Aspire V3-551-8887
Aspire V3-551-8889
Aspire V3-551G Series
Aspire V3-551G
Aspire V3-551G-10468G1TMAKK
Aspire V3-551G-10468G50MAKK
Aspire V3-551G-64404G50MAKK
Aspire V3-551G-7696
Aspire V3-551G-84504G50MAKK
Aspire V3-551G-84508G1TMAII
Aspire V3-551G-84508G50MAKK
Aspire V3-551G-84508G75MAII
Aspire V3-551G-8454
Aspire V3-551G-X419
Aspire V3-551G-X888
Aspire V3-551-X474
Aspire V3-551-X489
Aspire V3-551-X630
Aspire V3-571 Series
Aspire V3-571
Aspire V3-571-32354G50MAKK
Aspire V3-571-32374G50MASS
Aspire V3-571-33114G50MAII
Aspire V3-571-33114G50MAKK
Aspire V3-571-33114G75MAKK
Aspire V3-571-33116G50MAKK
Aspire V3-571-53212G50MAII
Aspire V3-571-53212G50MAKK
Aspire V3-571-53212G75MAKK
Aspire V3-571-53216G50MAKK
Aspire V3-571-53216G75MAKK
Aspire V3-571-6074
Aspire V3-571-6234
Aspire V3-571-6413
Aspire V3-571-6422
Aspire V3-571-6428
Aspire V3-571-6436
Aspire V3-571-6439
Aspire V3-571-6442
Aspire V3-571-6443
Aspire V3-571-6447
Aspire V3-571-6455
Aspire V3-571-6456
Aspire V3-571-6459
Aspire V3-571-6475
Aspire V3-571-6486
Aspire V3-571-6492
Aspire V3-571-6606
Aspire V3-571-6636
Aspire V3-571-6643
Aspire V3-571-6646
Aspire V3-571-6698
Aspire V3-571-6769
Aspire V3-571-6800
Aspire V3-571-6805
Aspire V3-571-6821
Aspire V3-571-6822
Aspire V3-571-6833
Aspire V3-571-6844
Aspire V3-571-6847
Aspire V3-571-6849
Aspire V3-571-6850
Aspire V3-571-6852
Aspire V3-571-6882
Aspire V3-571-6884
Aspire V3-571-6896
Aspire V3-571-6897
Aspire V3-571-73634G50MAKK
Aspire V3-571-73636G75MAKK
Aspire V3-571-73638G75MAKK
Aspire V3-571-9401
Aspire V3-571-9612
Aspire V3-571-9646
Aspire V3-571-9677
Aspire V3-571-9808
Aspire V3-571-9831
Aspire V3-571-9832
Aspire V3-571-9890
Aspire V3-571G Series
Aspire V3-571G
Aspire V3-571G-3231
Aspire V3-571G-32314G75MAII
Aspire V3-571G-3232
Aspire V3-571G-32324G50MAKK
Aspire V3-571G-3235
Aspire V3-571G-32354G32MAKK
Aspire V3-571G-32354G50MAKK
Aspire V3-571G-3237
Aspire V3-571G-32374G50MAKK
Aspire V3-571G-33114G50MAKK
Aspire V3-571G-33114G75MAKK
Aspire V3-571G-33116G50MAKK
Aspire V3-571G-33116G50MN
Aspire V3-571G-33116G75MAKK
Aspire V3-571G-33118G1TMAII
Aspire V3-571G-33118G50MAKK
Aspire V3-571G-52454G75MA
Aspire V3-571G-52454G75MAI
Aspire V3-571G-52458G1TMAKK
Aspire V3-571G-5245G75MAKK
Aspire V3-571G-5321
Aspire V3-571G-53212G75MAKK
Aspire V3-571G-53214G1TMAKK
Aspire V3-571G-53214G50M
Aspire V3-571G-53214G50MAII
Aspire V3-571G-53214G50MAKK
Aspire V3-571G-53214G75MAII
Aspire V3-571G-53214G75MAKK
Aspire V3-571G-53214G75MASS
Aspire V3-571G-53216G50MAKK
Aspire V3-571G-53216G75MAKK
Aspire V3-571G-53216G75MASS
Aspire V3-571G-53218G1TMAKK
Aspire V3-571G-53218G50MAKK
Aspire V3-571G-53218G75MAII
Aspire V3-571G-53218G75MAKK
Aspire V3-571G-53218G75MASS
Aspire V3-571G-5323
Aspire V3-571G-53238G1TMAII
Aspire V3-571G-53238G75
Aspire V3-571G-6407
Aspire V3-571G-6443
Aspire V3-571G-6479
Aspire V3-571G-6489
Aspire V3-571G-6602
Aspire V3-571G-6622
Aspire V3-571G-6641
Aspire V3-571G-7361
Aspire V3-571G-73614G50MAKK
Aspire V3-571G-73614G75MAKK
Aspire V3-571G-73616G50MAKK
Aspire V3-571G-73616G75MAKK
Aspire V3-571G-73618G50MAKK
Aspire V3-571G-73618G75BDCAKK
Aspire V3-571G-73618G75MAKK
Aspire V3-571G-7363
Aspire V3-571G-73634G50MAKK
Aspire V3-571G-73634G75MAII
Aspire V3-571G-73636G50MAKK
Aspire V3-571G-73638G1TMAII
Aspire V3-571G-73638G75MAKK
Aspire V3-571G-736B16G1TBDCAII
Aspire V3-571G-736B4G50MAII
Aspire V3-571G-736B4G75MAII
Aspire V3-571G-736B6G75MAKK
Aspire V3-571G-736B8G1TBDCAII
Aspire V3-571G-736B8G1TBDCAKK
Aspire V3-571G-736B8G1TMAKK
Aspire V3-571G-736B8G50MAKK
Aspire V3-571G-736B8G75MAKK
Aspire V3-571G-9435
Aspire V3-571G-9632
Aspire V3-571G-9636
Aspire V3-571G-9664
Aspire V3-571G-9683
Aspire V3-571G-9686
Aspire V3-571G-9828
Aspire V3-571-H78F
Aspire V3-731
Aspire V3-731-4439
Aspire V3-731-4446
Aspire V3-731-4470
Aspire V3-731-4471
Aspire V3-731-4473
Aspire V3-731-4477
Aspire V3-731-4634
Aspire V3-731-4649
Aspire V3-731-4695
Aspire V3-731-4823
Aspire V3-731-4849
Aspire V3-731-4854
Aspire V3-731-B9604G50MAKK
Aspire V3-731-B9604G75MAKK
Aspire V3-731-B9606G50MAKK
Aspire V3-731-B9608G50MAKK
Aspire V3-731-B9704G50MAII
Aspire V3-731-B9704G75MAKK
Aspire V3-731-B9706G50MAKK
Aspire V3-731-B9804G50MAII
Aspire V3-731-B9804G50MAKK
Aspire V3-731-B9804G75MAKK
Aspire V3-731G Series
Aspire V3-731G
Aspire V3-731G-B9604G50MAKK
Aspire V3-731G-B9704G50MAKK
Aspire V3-771
Aspire V3-7710
Aspire V3-7710G
Aspire V3-771-32324G50MAII
Aspire V3-771-32324G50MAKK
Aspire V3-771-32328G75MAKK
Aspire V3-771-32356G50MAKK
Aspire V3-771-32374G50MAKK
Aspire V3-771-32376G50MAKK
Aspire V3-771-33116G50MAKK
Aspire V3-771-33118G75MAKK
Aspire V3-771-53214G50MAKK
Aspire V3-771-53214G75MAII
Aspire V3-771-53214G75MAKK
Aspire V3-771-53216G50MAKK
Aspire V3-771-6410
Aspire V3-771-6449
Aspire V3-771-6470
Aspire V3-771-6492
Aspire V3-771-6605
Aspire V3-771-6621
Aspire V3-771-6683
Aspire V3-771-6802
Aspire V3-771-6807
Aspire V3-771-6833
Aspire V3-771-6846
Aspire V3-771-6850
Aspire V3-771-6865
Aspire V3-771-6877
Aspire V3-771-6879
Aspire V3-771-6882
Aspire V3-771-6885
Aspire V3-771-6888
Aspire V3-771G Series
Aspire V3-771G
Aspire V3-771G-3232
Aspire V3-771G-32324G1TMAKK
Aspire V3-771G-32324G50MAKK
Aspire V3-771G-32328G50MAII
Aspire V3-771G-32356G50MAKK
Aspire V3-771G-33114G50BDCAII
Aspire V3-771G-33114G50MAKK
Aspire V3-771G-33116G50BDCAII
Aspire V3-771G-33118G75MAII
Aspire V3-771G-33118G75MAKK
Aspire V3-771G-52454G50MAII
Aspire V3-771G-53214G50MAII
Aspire V3-771G-53214G50MAKK
Aspire V3-771G-53214G75BDCAII
Aspire V3-771G-53214G75MAKK
Aspire V3-771G-53216G1TMAKK
Aspire V3-771G-53216G50BDCAII
Aspire V3-771G-53216G50MAKK
Aspire V3-771G-53216G75MAII
Aspire V3-771G-53216G75MAKK
Aspire V3-771G-53218G1.5TMAII
Aspire V3-771G-53218G1TMAII
Aspire V3-771G-53218G1TMAKK
Aspire V3-771G-53218G50BDCAII
Aspire V3-771G-53218G50MAKK
Aspire V3-771G-53218G62MAII
Aspire V3-771G-53218G75BDCAII
Aspire V3-771G-53218G75MAII
Aspire V3-771G-53218G75MAKK
Aspire V3-771G-53218G87MAII
Aspire V3-771G-53218G87MAKK
Aspire V3-771G-6429
Aspire V3-771G-6443
Aspire V3-771G-6485
Aspire V3-771G-6601
Aspire V3-771G-6650
Aspire V3-771G-6662
Aspire V3-771G-6675
Aspire V3-771G-6814
Aspire V3-771G-6851
Aspire V3-771G-7361161.12TBDCAII
Aspire V3-771G-7361161.5TBDCAII
Aspire V3-771G-73611675MAKK
Aspire V3-771G-73614G50MAII
Aspire V3-771G-73614G50MAKK
Aspire V3-771G-73614G75MAKK
Aspire V3-771G-73618G1.5TMAII
Aspire V3-771G-73618G1TMAKK
Aspire V3-771G-73638G50MAII
Aspire V3-771G-73638G75MAKK
Aspire V3-771G-73638G87MAII
Aspire V3-771G-736B161.12TBDCAII
Aspire V3-771G-736B161TMAII
Aspire V3-771G-736B4G75MAKK
Aspire V3-771G-736B8G1MAKK
Aspire V3-771G-736B8G1TBDCAII
Aspire V3-771G-736B8G1TMAII
Aspire V3-771G-736B8G50MAII
Aspire V3-771G-736B8G50MAKK
Aspire V3-771G-736B8G75MAII
Aspire V3-771G-9441
Aspire V3-771G-9456
Aspire V3-771G-9469
Aspire V3-771G-9633
Aspire V3-771G-9665
Aspire V3-771G-9697
Aspire V3-771G-9804
Aspire V3-771G-9808
Aspire V3-771G-9809
Aspire V3-771G-9823
Aspire V3-771G-9829
Aspire V3-771G-9851
Aspire V3-771G-9875
Aspire V3-772
Aspire V3-772G
Aspire V3-772G-5413
Aspire V3-772G-54204G1TMAKK
Aspire V3-772G-54204G50MAKK
Aspire V3-772G-54204G75MAKK
Aspire V3-772G-54208G1TMAKK
Aspire V3-772G-54208G50MAKK
Aspire V3-772G-54208G75MAKK
Aspire V3-772G-6468
Aspire V3-772G-6602
Aspire V3-772G-7448
Aspire V3-772G-747A161
Aspire V3-772G-747A161.01TMAKK
Aspire V3-772G-747A161.12TBDWAK
Aspire V3-772G-747A321
Aspire V3-772G-747A321.26TBDWAKK
Aspire V3-772G-747A8G1TMAKK
Aspire V3-772G-747A8G50MAKK
Aspire V3-772G-747A8G75MAKK
Aspire V3-772G-7616
Aspire V3-772G-7660
Aspire V3-772G-9402
Aspire V3-772G-9422
Aspire V3-772G-9460
Aspire V3-772G-9643
Aspire V3-772G-9646
Aspire V3-772G-9653
Aspire V3-772G-9656
Aspire V3-772G-9808
Aspire V3-772G-9820
Aspire V3-772G-9821
Aspire V3-772G-9822
Aspire V3-772G-9829
Aspire V3-772G-9850
EMACHINES E640
EMACHINES E640-P322G16MI
EMACHINES G640-P322G25MNKS
EMACHINES G640-P324G25MN
EMACHINES G640-P324G50MN
T4741G
TM4740-7552
TM4740-7787
TM5740G-334G32MN
TravelMate 4272
TravelMate 4272G
TravelMate 4370
TravelMate 4700
TravelMate 4740
TravelMate 4740-331G16MN
TravelMate 4740-331G25MN
TravelMate 4740-332G16MI
TravelMate 4740-332G16MN
TravelMate 4740-332G25MN
TravelMate 4740-332G32BN
TravelMate 4740-332G32MN
TravelMate 4740-332G32MNSS
TravelMate 4740-333G25MNSS
TravelMate 4740-334G50MN
TravelMate 4740-3372G32MNSS
TravelMate 4740-351G16MNSS
TravelMate 4740-351G32MN
TravelMate 4740-351G32MNSS
TravelMate 4740-352G25MISS
TravelMate 4740-352G25MN
TravelMate 4740-352G25MNSS
TravelMate 4740-352G32MN
TravelMate 4740-352G32MNSS
TravelMate 4740-352G50MNSS
TravelMate 4740-353G25MISS
TravelMate 4740-353G25MN
TravelMate 4740-353G25MNSS
TravelMate 4740-354G32MNSS
TravelMate 4740-354G50MNSS
TravelMate 4740-372G32MN
TravelMate 4740-3887
TravelMate 4740-432G16MN
TravelMate 4740-432G32
TravelMate 4740-432G32MI
TravelMate 4740-432G32MN
TravelMate 4740-432G50MN
TravelMate 4740-432G50MNA
TravelMate 4740-433G25MN
TravelMate 4740-433G32MNSS
TravelMate 4740-434G32MI
TravelMate 4740-434G32MN
TravelMate 4740-434G50MN
TravelMate 4740-462G50
TravelMate 4740-4740G
TravelMate 4740-521G16MN
TravelMate 4740-522G16MN
TravelMate 4740-522G16MNSS
TravelMate 4740-522G25MNSS
TravelMate 4740-522G32MN
TravelMate 4740-522G32MNSS
TravelMate 4740-522G50MN
TravelMate 4740-523G32MNSS
TravelMate 4740-524G25MN
TravelMate 4740-524G32MN
TravelMate 4740-524G32MNSS
TravelMate 4740-524G50MNSS
TravelMate 4740-5261
TravelMate 4740-5367
TravelMate 4740-5452G25MNSS
TravelMate 4740-5452G50MNSSB
TravelMate 4740-5454G32MNSS
TravelMate 4740-5454G50MNSS
TravelMate 4740-5454G64MNSS
TravelMate 4740-5462G50MNSS02
TravelMate 4740-5755
TravelMate 4740-6434
TravelMate 4740-6626
TravelMate 4740-6887
TravelMate 4740-7552
TravelMate 4740-7787
TravelMate 4740G
TravelMate 4740G-332G16MN
TravelMate 4740G-332G25MN
TravelMate 4740G-332G32MN
TravelMate 4740G-332G32MNSS
TravelMate 4740G-332G50MN
TravelMate 4740G-333G25MI
TravelMate 4740G-333G32MN
TravelMate 4740G-334G32MN
TravelMate 4740G-334G50MN
TravelMate 4740G-338G64BN
TravelMate 4740G-352G16MN
TravelMate 4740G-352G25MN
TravelMate 4740G-352G32MI
TravelMate 4740G-352G32MN
TravelMate 4740G-353G25MI
TravelMate 4740G-353G25MISS
TravelMate 4740G-353G25MN
TravelMate 4740G-354G32MN
TravelMate 4740G-354G50MN
TravelMate 4740G-432G32MN
TravelMate 4740G-432G50MN
TravelMate 4740G-433G32MN
TravelMate 4740G-434G32MN
TravelMate 4740G-434G50MN
TravelMate 4740G-522G16MN
TravelMate 4740G-522G32MN
TravelMate 4740G-522G50MN
TravelMate 4740G-524G32MN
TravelMate 4740G-524G50MN
TravelMate 4740G-526G50MN
TravelMate 4740G-5453G32MNSS
TravelMate 4740Z
TravelMate 4740Z-4310
TravelMate 4740Z-4663
TravelMate 4740ZG
TravelMate 4740ZG-P602G50MN
TravelMate 4740ZG-P604G50MN
TravelMate 4740Z-P601G32MNSS
TravelMate 4740Z-P602G32MN
TravelMate 4740Z-P602G32MNSS
TravelMate 4740Z-P604G32MNSS
TravelMate 4740Z-P604G50MN
TravelMate 4740Z-P606G32MN
TravelMate 4750
TravelMate 5335
TravelMate 5335-902G16MNSS
TravelMate 5335-902G25MN
TravelMate 5335-902G25MNSS
TravelMate 5335-902G32MNSS
TravelMate 5335G
TravelMate 5335-T351G16MNSS
TravelMate 5335-T351G25MNSS
TravelMate 5335-T352G16MNSS
TravelMate 5335-T352G25MNSS
TravelMate 5335-T352G32MISS
TravelMate 5335-T352G32MNSS
TravelMate 5335-T353G50MNSS
TravelMate 5335-T354G32MNSS
TravelMate 5335Z
TravelMate 5340
TravelMate 5340G
TravelMate 5344
TravelMate 5542
TravelMate 5542-3460
TravelMate 5542-3590
TravelMate 5542-5206
TravelMate 5542-5256
TravelMate 5542G
TravelMate 5542G-N934G32MNSS
TravelMate 5542G-N934G50MISS
TravelMate 5542G-N954G50MNKK
TravelMate 5542G-N954G50MNSS
TravelMate 5542G-N958G50MNSS
TravelMate 5542-P344G50MN
TravelMate 5735
TravelMate 5735-652G25MNSS
TravelMate 5735-652G32MNSS
TravelMate 5735-653G32MNSS
TravelMate 5735-654G50MNSS
TravelMate 5735-663G32MNSS
TravelMate 5735Z
TravelMate 5735Z-452G25MNSS
TravelMate 5735Z-452G32MNSS
TravelMate 5735Z-453G25MNSS
TravelMate 5735Z-454G32MNSS
TravelMate 5735Z-454G50MNSS
TravelMate 5735ZG
TravelMate 5740
TravelMate 5740-332G16MI
TravelMate 5740-332G16MN
TravelMate 5740-332G25MN
TravelMate 5740-332G25MNSS
TravelMate 5740-332G25N
TravelMate 5740-333G25MI
TravelMate 5740-333G25MN
TravelMate 5740-333G32MN
TravelMate 5740-334G25MN
TravelMate 5740-334G32MN
TravelMate 5740-334G50MN
TravelMate 5740-352G25MN
TravelMate 5740-354G32MN
TravelMate 5740-354G50MN
TravelMate 5740-372G25MNSS
TravelMate 5740-372G32MNSS
TravelMate 5740-432G32MI
TravelMate 5740-432G32MNSS
TravelMate 5740-433G32MNSS
TravelMate 5740-434G32MI
TravelMate 5740-434G32MN
TravelMate 5740-434G32N
TravelMate 5740-434G50MN
TravelMate 5740-5092
TravelMate 5740-524G32MN
TravelMate 5740-524G32N
TravelMate 5740-528G32MN
TravelMate 5740-5464G32MN
TravelMate 5740-5896
TravelMate 5740-5925
TravelMate 5740-5952
TravelMate 5740-6070
TravelMate 5740-6291
TravelMate 5740-6529
TravelMate 5740-6552
TravelMate 5740-6592
TravelMate 5740G
TravelMate 5740G-332G25MN
TravelMate 5740G-332G32MN
TravelMate 5740G-333G25MI
TravelMate 5740G-333G25MN
TravelMate 5740G-333G32MN
TravelMate 5740G-333G64MN
TravelMate 5740G-334G25MN
TravelMate 5740G-334G32MN
TravelMate 5740G-334G50MN
TravelMate 5740G-334G50MNSS
TravelMate 5740G-334G64MN
TravelMate 5740G-432G50MNSS
TravelMate 5740G-434G32MI
TravelMate 5740G-434G32MN
TravelMate 5740G-434G32N
TravelMate 5740G-434G50MN
TravelMate 5740G-434G64MN
TravelMate 5740G-524G50MN
TravelMate 5740G-524G64MN
TravelMate 5740G-528G64MN
TravelMate 5740G-528G64N
TravelMate 5740G-5452G32MNSS
TravelMate 5740G-6454
TravelMate 5740G-6765
TravelMate 5740-X322
TravelMate 5740-X322D
TravelMate 5740-X322DF
TravelMate 5740-X322DHBF
TravelMate 5740-X322DOF
TravelMate 5740-X322DPF
TravelMate 5740-X322F
TravelMate 5740-X322HBF
TravelMate 5740-X322OF
TravelMate 5740-X322PF
TravelMate 5740-X522
TravelMate 5740-X522D
TravelMate 5740-X522DF
TravelMate 5740-X522DHBF
TravelMate 5740-X522DOF
TravelMate 5740-X522DPF
TravelMate 5740-X522F
TravelMate 5740-X522HBF
TravelMate 5740-X522OF
TravelMate 5740-X522PF
TravelMate 5740Z
TravelMate 5740ZG
TravelMate 5740ZG-P613G32MN
TravelMate 5740Z-P602G25MN
TravelMate 5740Z-P602G25N
TravelMate 5740Z-P604G32MNSS
TravelMate 5742
TravelMate 5742-372G25MN
TravelMate 5742-372G25MNSS
TravelMate 5742-372G32MN
TravelMate 5742-372G32MNSS
TravelMate 5742-373G32MN
TravelMate 5742-373G32MNSS
TravelMate 5742-373G50MNSS
TravelMate 5742-374G
TravelMate 5742-374G32MN
TravelMate 5742-374G50MNSS
TravelMate 5742-382G25MNSS
TravelMate 5742-382G32MN
TravelMate 5742-382G50MNSS
TravelMate 5742-383G50MNSS
TravelMate 5742-384G32MNSS
TravelMate 5742-384G50MN
TravelMate 5742-454G50MNKK
TravelMate 5742-463G32MN
TravelMate 5742-464G32MNSS
TravelMate 5742-464G50MNSS
TravelMate 5742-482G50MNSS
TravelMate 5742-484G50MNSS
TravelMate 5742-484G64MN
TravelMate 5742-5463G32MNSS
TravelMate 5742-5464G32MNSS
TravelMate 5742-5562G50MNSS01
TravelMate 5742-5564G50MNSS
TravelMate 5742-6458
TravelMate 5742-6811
TravelMate 5742-7013
TravelMate 5742-7159
TravelMate 5742-7295
TravelMate 5742-7399
TravelMate 5742-7551
TravelMate 5742-7906
TravelMate 5742-7908
TravelMate 5742G
TravelMate 5742G-374G32MNSS
TravelMate 5742G-374G50MN
TravelMate 5742G-374G64MN
TravelMate 5742G-382G32MNSS
TravelMate 5742G-384G32MNSS
TravelMate 5742G-432G50MNSS
TravelMate 5742G-464G50MNSS
TravelMate 5742G-464G64MN
TravelMate 5742G-484G50MNSS
TravelMate 5742G-484G64MN
TravelMate 5742G-484G64MNSS
TravelMate 5742G-5464G32MNSS
TravelMate 5742G-5464G32N
TravelMate 5742G-5464G64MN
TravelMate 5742G-5564G50MNSS
TravelMate 5742G-564G50MNSS
TravelMate 5742-X732
TravelMate 5742-X732D
TravelMate 5742-X732DF
TravelMate 5742-X732DHBF
TravelMate 5742-X732DOF
TravelMate 5742-X732DPF
TravelMate 5742-X732F
TravelMate 5742-X732HBF
TravelMate 5742-X732OF
TravelMate 5742-X732PF
TravelMate 5742-X742
TravelMate 5742-X742D
TravelMate 5742-X742DF
TravelMate 5742-X742DHBF
TravelMate 5742-X742DOF
TravelMate 5742-X742DPF
TravelMate 5742-X742F
TravelMate 5742-X742HBF
TravelMate 5742-X742OF
TravelMate 5742-X742PF
TravelMate 5742Z
TravelMate 5742Z-4651
TravelMate 5742Z-4693
TravelMate 5742ZG
TravelMate 5742ZG-P613G32MN
TravelMate 5742Z-P612G25MN
TravelMate 5742Z-P612G25MNSS
TravelMate 5742Z-P612G32MN
TravelMate 5742Z-P612G32MNSS
TravelMate 5742Z-P622G25MNSS
TravelMate 5742Z-P622G32MNSS
TravelMate 5742Z-P623G32MNSS
TravelMate 5742Z-P623G50MNSS
TravelMate 5742Z-P624G50MNKK
TravelMate 5742Z-P624G50MNSS
TravelMate 5744
TravelMate 5744-372G32MIKK
TravelMate 5744-373G50MIKK
TravelMate 5744-374G32MIKK
TravelMate 5744-374G50MIKK
TravelMate 5744-382G32MNKK
TravelMate 5744-384G32MNKK
TravelMate 5744-384G50MNKK
TravelMate 5744-484G32MTKK
TravelMate 5744-6444
TravelMate 5744-6467
TravelMate 5744-6492
TravelMate 5744-6494
TravelMate 5744-6695
TravelMate 5744-6870
TravelMate 5744-6895
TravelMate 5744-BIC50
TravelMate 5744G
TravelMate 5744Z
TravelMate 5744Z-4603
TravelMate 5744Z-4697
TravelMate 5744Z-P613G32MIKK
TravelMate 5744Z-P624G32MIKK
TravelMate 5744Z-P624G32MTKK
TravelMate 5744Z-P624G50MIKK
TravelMate 5760
TravelMate 5760-2312G25MNBK
TravelMate 5760-2312G32MNBK
TravelMate 5760-2312G32MNSK
TravelMate 5760-2312G50MIBK
TravelMate 5760-2312G50MNBB
TravelMate 5760-2312G50MNBK
TravelMate 5760-2313G32MISK
TravelMate 5760-2313G32MNBK
TravelMate 5760-2314G32MNBK
TravelMate 5760-2334G32MISK
TravelMate 5760-2334G32MNSK
TravelMate 5760-2354G32MNSK
TravelMate 5760-2354G32MTSK
TravelMate 5760-2414G50MIBK
TravelMate 5760-2414G50MISK
TravelMate 5760-2414G50MNSK
TravelMate 5760-2434G50MISK
TravelMate 5760-2434G50MNSK
TravelMate 5760-2454G50MNSK
TravelMate 5760-2454G50MTSK
TravelMate 5760-32324G32MNSK
TravelMate 5760-32324G50MNSK
TravelMate 5760-32374G50MNSK
TravelMate 5760-52454G32MTSK
TravelMate 5760-52454G50MNSK
TravelMate 5760-52454G50MTSK
TravelMate 5760-6409
TravelMate 5760-6477
TravelMate 5760-6602
TravelMate 5760-6627
TravelMate 5760-6662
TravelMate 5760-6682
TravelMate 5760-6816
TravelMate 5760-6818
TravelMate 5760G
TravelMate 5760G-2313G50MISK
TravelMate 5760G-2334G50MISK
TravelMate 5760G-2354G50MTSK
TravelMate 5760G-2414G50MNSK
TravelMate 5760G-2434G50MNSK
TravelMate 5760G-2454G50MNSK
TravelMate 5760Z-B9504G32MNSK
TravelMate 6495
TravelMate 6495G
TravelMate 6495T
TravelMate 6495T-2524G50MIKK
TravelMate 6495T-2544G50MIKK
TravelMate 6495T-52544G50MTKK
TravelMate 6495TG
TravelMate 6595
TravelMate 6595G
TravelMate 6595T
TravelMate 6595TG
TravelMate 7340
TravelMate 7740
TravelMate 7740-332G25MN
TravelMate 7740-332G32MNSS
TravelMate 7740-334G32MN
TravelMate 7740-352G25MI
TravelMate 7740-352G25MN
TravelMate 7740-352G25MNSS
TravelMate 7740-352G32MN
TravelMate 7740-352G32MNSS
TravelMate 7740-352G50MNSS
TravelMate 7740-352G64MNSS
TravelMate 7740-353G25MI
TravelMate 7740-353G25MN
TravelMate 7740-353G25MNSS
TravelMate 7740-354G25MNSS
TravelMate 7740-354G32MN
TravelMate 7740-354G32MNSS
TravelMate 7740-354G50MNSS
TravelMate 7740-354G64MNSS
TravelMate 7740-372G25MN
TravelMate 7740-373G32MN
TravelMate 7740-382G25MN
TravelMate 7740-434G32MN
TravelMate 7740-434G32MNSS
TravelMate 7740-434G32N
TravelMate 7740-484G50MN
TravelMate 7740-5454G32MNSS
TravelMate 7740-5454G50MNSS
TravelMate 7740-5454G64MNSS
TravelMate 7740-5464G50MN
TravelMate 7740-5484
TravelMate 7740-6199
TravelMate 7740-6455
TravelMate 7740-6476
TravelMate 7740-6498
TravelMate 7740-6697
TravelMate 7740-7186
TravelMate 7740-7759
TravelMate 7740G
TravelMate 7740G-334G32MN
TravelMate 7740G-352G25MN
TravelMate 7740G-352G25MNSS
TravelMate 7740G-352G32MNSS
TravelMate 7740G-352G50MNSS
TravelMate 7740G-352G64MNSS
TravelMate 7740G-354G25MNSS
TravelMate 7740G-354G32MN
TravelMate 7740G-354G32MNSS
TravelMate 7740G-354G50MNSS
TravelMate 7740G-354G64MNSS
TravelMate 7740G-374G64MN
TravelMate 7740G-384G64MN
TravelMate 7740G-434G32MN
TravelMate 7740G-434G50MN
TravelMate 7740G-434G50MNSS
TravelMate 7740G-434G50N
TravelMate 7740G-434G64
TravelMate 7740G-434G64MN
TravelMate 7740G-464G50MNSS
TravelMate 7740G-464G64MN
TravelMate 7740G-484G32MN
TravelMate 7740G-484G50MNSS
TravelMate 7740G-484G64MNSS
TravelMate 7740G-524G64MNSS
TravelMate 7740G-5454G25MNSS
TravelMate 7740G-5454G32MNSS
TravelMate 7740G-5454G50MNSS
TravelMate 7740G-5454G64MNSS
TravelMate 7740G-5464G50MN
TravelMate 7740G-5464G64MN
TravelMate 7740G-5464G64MNSS
TravelMate 7740G-5564G64MNSS
TravelMate 7740Z
TravelMate 7740ZG
TravelMate 7740ZG-P603G32MNSS
TravelMate 7740ZG-P604G32N
TravelMate 7740ZG-P604G50MNSS
TravelMate 7740ZG-P604G64MNSS
TravelMate 7740ZG-P613G32M
TravelMate 7740ZG-P623G32MN
TravelMate 7740Z-P602G25MNSS
TravelMate 7740Z-P603G32MNSS
TravelMate 7740Z-P604G32MNSS
TravelMate 7740Z-P604G32N
TravelMate 7740Z-P612G25M
TravelMate 7740Z-P622G25MN
TravelMate 7750
TravelMate 7750-2312G32MNSS
TravelMate 7750-2334G32MISS
TravelMate 7750-2334G32MNSS
TravelMate 7750-2434G50MNSS
TravelMate 7750-2454G50MNSS
TravelMate 7750G
TravelMate 7750G-2334G50MISS
TravelMate 7750G-2438G75MNSS
TravelMate 7750G-2454G64MNSS
TravelMate 7750G-2524G50MNSS
TravelMate 7750G-32354G50MTSS
TravelMate 7750G-52454G50MNSS
TravelMate 7750G-52458G75MNSS
TravelMate 7750G-72648G75MTSS
TravelMate 7750Z
TravelMate 7750Z-B942G25MISS
TravelMate 7750ZG
TravelMate 8400
TravelMate 8472 HF
TravelMate 8472 TimelineX
TravelMate 8472
TravelMate 8472-374G50MN TimelineX
TravelMate 8472-374G50MN
TravelMate 8472-5333 TimelineX
TravelMate 8472-5333
TravelMate 8472-5454G50MNKK TimelineX
TravelMate 8472-5454G50MNKK
TravelMate 8472-6012 TimelineX
TravelMate 8472-6012
TravelMate 8472-7254
TravelMate 8472G HF
TravelMate 8472G TimelineX
TravelMate 8472G
TravelMate 8472G-354G32 TimelineX
TravelMate 8472G-354G32
TravelMate 8472G-HF
TravelMate 8472-HF
TravelMate 8472T HF
TravelMate 8472T Timeline
TravelMate 8472T TimelineX
TravelMate 8472T
TravelMate 8472T-333G32MN TimelineX
TravelMate 8472T-334G50MN TimelineX
TravelMate 8472T-353G32MNKK TimelineX
TravelMate 8472T-374G32MN TimelineX
TravelMate 8472T-374G32MN
TravelMate 8472T-434G32N TimelineX
TravelMate 8472T-5454G32N TimelineX
TravelMate 8472T-7389 TimelineX
TravelMate 8472TG HF
TravelMate 8472TG TimelineX
TravelMate 8472TG
TravelMate 8472TG-354G32MNKK TimelineX
TravelMate 8472TG-354G32MNKK
TravelMate 8472TG-5452G50 TimelineX
TravelMate 8472TG-5452G50
TravelMate 8472TG-HF
TravelMate 8472T-HF
TravelMate 8473
TravelMate 8473G
TravelMate 8473T
TravelMate 8473TG
TravelMate 8572 TimelineX
TravelMate 8572
TravelMate 8572-332G16MNKK
TravelMate 8572-332G25MN
TravelMate 8572-332G32MN
TravelMate 8572-332G50MN
TravelMate 8572-332G64MN
TravelMate 8572-333G32MNKK TimelineX
TravelMate 8572-333G32MNKK
TravelMate 8572-334G25MN
TravelMate 8572-334G32MN
TravelMate 8572-334G50MN
TravelMate 8572-334G50MNKK
TravelMate 8572-334G64MN
TravelMate 8572-352G16MNKK
TravelMate 8572-352G25MNKK
TravelMate 8572-352G32MNKK
TravelMate 8572-352G50MNKK
TravelMate 8572-352G64MNKK
TravelMate 8572-353G32MN
TravelMate 8572-353G32MNKK
TravelMate 8572-354G16MNKK
TravelMate 8572-354G25MNKK
TravelMate 8572-354G32MN
TravelMate 8572-354G32MNKK
TravelMate 8572-354G50MNKK
TravelMate 8572-354G64MNKK
TravelMate 8572-432G16MN
TravelMate 8572-432G25MN
TravelMate 8572-432G32MN
TravelMate 8572-432G50MN
TravelMate 8572-432G64MN
TravelMate 8572-433G32MN
TravelMate 8572-433G32MNKK
TravelMate 8572-434G25MN
TravelMate 8572-434G32MN
TravelMate 8572-434G32MNKK
TravelMate 8572-434G32N
TravelMate 8572-434G50MN
TravelMate 8572-434G64MN
TravelMate 8572-452G50MN TimelineX
TravelMate 8572-452G50MN
TravelMate 8572-524G25MNKK
TravelMate 8572-524G32MN
TravelMate 8572-524G32MNKK
TravelMate 8572-524G50MNKK
TravelMate 8572-524G64MNKK TimelineX
TravelMate 8572-524G64MNKK
TravelMate 8572-5370 TimelineX
TravelMate 8572-5370
TravelMate 8572-542G32MNKK
TravelMate 8572-544G32MNKK
TravelMate 8572-5452G32MNKK
TravelMate 8572-5453G25MNKK
TravelMate 8572-5453G50MN
TravelMate 8572-5454G25MNKK
TravelMate 8572-5454G32MN
TravelMate 8572-5454G32MNKK
TravelMate 8572-5454G50MNKK
TravelMate 8572-5454G64MNKK
TravelMate 8572-5464G32MNKK TimelineX
TravelMate 8572-5464G32MNKK
TravelMate 8572-624G50MN
TravelMate 8572-6430 TimelineX
TravelMate 8572-6430
TravelMate 8572-6592 TimelineX
TravelMate 8572-6592
TravelMate 8572-6752 TimelineX
TravelMate 8572-6752
TravelMate 8572-6779 TimelineX
TravelMate 8572-6779
TravelMate 8572-6806 TimelineX
TravelMate 8572-6806
TravelMate 8572G TimelineX
TravelMate 8572G
TravelMate 8572G-332G16MN
TravelMate 8572G-332G50MNKK
TravelMate 8572G-334G32MN
TravelMate 8572G-334G50MN
TravelMate 8572G-334G64MN
TravelMate 8572G-353G32MNKK
TravelMate 8572G-354G32MN
TravelMate 8572G-354G50MNKK
TravelMate 8572G-432G50MNKK
TravelMate 8572G-434G25MN
TravelMate 8572G-434G32MN
TravelMate 8572G-434G50MN
TravelMate 8572G-434G50MNKK
TravelMate 8572G-434G64MN
TravelMate 8572G-434G64MNKK
TravelMate 8572G-524G16N
TravelMate 8572G-524G25MN
TravelMate 8572G-524G32MNKK
TravelMate 8572G-524G50MNKK
TravelMate 8572G-524G64MNKK
TravelMate 8572G-526G64MN
TravelMate 8572G-528G64MN
TravelMate 8572G-5453G50MNKK
TravelMate 8572G-5454G16MNKK
TravelMate 8572G-5454G32MNKK
TravelMate 8572G-5454G50MNK
TravelMate 8572G-5454G50MNKK TimelineX
TravelMate 8572G-5454G50MNKK
TravelMate 8572G-5454G64MNKK
TravelMate 8572G-620064N
TravelMate 8572G-624G16MNKK
TravelMate 8572G-624G50MN
TravelMate 8572G-624G50MNKK
TravelMate 8572G-624G64MN
TravelMate 8572G-624G64MNK TimelineX
TravelMate 8572G-624G64MNK
TravelMate 8572G-624G64N
TravelMate 8572G-628G16MN
TravelMate 8572T HF
TravelMate 8572T TimelineX
TravelMate 8572T
TravelMate 8572T-353G32N TimelineX
TravelMate 8572T-353G32N
TravelMate 8572T-354G32N TimelineX
TravelMate 8572T-354G32N
TravelMate 8572T-373G32N TimelineX
TravelMate 8572T-373G32N
TravelMate 8572T-434G32N TimelineX
TravelMate 8572T-434G32N
TravelMate 8572T-5453G25MN TimelineX
TravelMate 8572T-5453G25MN
TravelMate 8572TG TimelineX
TravelMate 8572TG TM8572TG
TravelMate 8572TG
TravelMate 8572TG-333G32M TimelineX
TravelMate 8572TG-333G32M
TravelMate 8572TG-434G32N TimelineX
TravelMate 8572TG-434G32N
TravelMate 8572TG-434G50 TimelineX
TravelMate 8572TG-434G50
TravelMate 8572TG-434G64 TimelineX
TravelMate 8572TG-434G64
TravelMate 8572TG-434G64MNKK
TravelMate 8572TG-524G16N TimelineX
TravelMate 8572TG-524G16N
TravelMate 8572TG-524G50N TimelineX
TravelMate 8572TG-524G50N
TravelMate 8572TG-5454G64N TimelineX
TravelMate 8572TG-5454G64N
TravelMate 8572TG-624G64N TimelineX
TravelMate 8572TG-624G64N
TravelMate 8572T-HF
TravelMate 8573
TravelMate 8573G
TravelMate 8573T
TravelMate 8573T-6497
TravelMate 8573T-6834
TravelMate 8573T-6853
TravelMate 8573TG
TravelMate P243
TravelMate P243G Series
TravelMate P243G-53214G32MAKK
TravelMate P243G-53218G32MAKK
TravelMate P243G-53328G50BDCAKK
TravelMate P243-M Series
TravelMate P243M
TravelMate P243-M
TravelMate P243-M-2429
TravelMate P243-M-32354G32MAKK
TravelMate P243-M-32354G50MAKK
TravelMate P243-M-32372G32MAKK
TravelMate P243-M-32372G50MAKK
TravelMate P243-M-32374G32MAKK
TravelMate P243-M-32374G50MAKK
TravelMate P243-M-33114G32MAKK
TravelMate P243-M-4603
TravelMate P243-M-4879
TravelMate P243-M-52452G50MAKK
TravelMate P243-M-52454G50MAKK
TravelMate P243-M-53212G50MAKK
TravelMate P243-M-53214G50MAKK
TravelMate P243-M-53214G50MIKK
TravelMate P243-M-6416
TravelMate P243-M-6456
TravelMate P243-M-6481
TravelMate P243-M-6604
TravelMate P243-M-6617
TravelMate P243-M-6618
TravelMate P243-M-6619
TravelMate P243-M-6655
TravelMate P243-M-6665
TravelMate P243-M-6693
TravelMate P243-M-6807
TravelMate P243-M-6827
TravelMate P243-M-6846
TravelMate P243-M-6862
TravelMate P243-M-6863
TravelMate P243-M-6876
TravelMate P243-M-B812G32MAKK
TravelMate P243-M-B812G50MAKK
TravelMate P243-M-B814G32MAKK
TravelMate P243-M-B814G50MAKK
TravelMate P243-M-B821G23MAKK
TravelMate P243-M-B9604G50MAKK
TravelMate P243-M-B970G23MAKK
TravelMate P243-MG Series
TravelMate P243MG
TravelMate P243-MG
TravelMate P243-MG-32372G50MAKK
TravelMate P243-MG-32374G50MAKK
TravelMate P243-MG-52452G50MAKK
TravelMate P243-MG-52454G50MAKK
TravelMate P243-MG-53212G50MAKK
TravelMate P243-MG-53214G50MAKK
TravelMate P243-MG-53218G50MAKK
TravelMate P243-MG-53328G32BDCAKK
TravelMate P253
TravelMate P253-E Series
TravelMate P253E
TravelMate P253-E
TravelMate P253-E-B8302G32MNKS
TravelMate P253-E-B8304G50MNKS
TravelMate P253-E-B9604G50MNKS
TravelMate P253-M Series
TravelMate P253M
TravelMate P253-M
TravelMate P253-M-32322G32MNKS
TravelMate P253-M-32324G32MNKS
TravelMate P253-M-32324G50MNKS
TravelMate P253-M-32344G50MAKS
TravelMate P253-M-32344G50MNKS
TravelMate P253-M-33112G32MNKS
TravelMate P253-M-33114G32MNKS
TravelMate P253-M-33114G50MAKS
TravelMate P253-M-33114G50MNKS
TravelMate P253-M-6495
TravelMate P253-M-6825
TravelMate P253-M-6834
TravelMate P253-MG Series
TravelMate P253MG
TravelMate P253-MG
TravelMate P253-MG-33124G50MAKS
TravelMate P253-MG-53234G50MAKS
TravelMate P273 Series
TravelMate P273
TravelMate P273-M Series
TravelMate P273M
TravelMate P273-M
TravelMate P273-M-20204G32MNKS
TravelMate P273-M-32344G32MNKS
TravelMate P273-M-32344G50MNKS
TravelMate P273-M-33124G50MNKS
TravelMate P273-M-53234G50MNKS
TravelMate P273-M-53236G75MNKS
TravelMate P273-MG Series
TravelMate P273MG
TravelMate P273-MG
TravelMate P273-MG-20204G50MNKS
TravelMate P273-MG-32344G75MN
TravelMate P273-MG-32344G75MNKS
TravelMate P273-MG-33124G50MNKS
TravelMate P273-MG-53234G50MNKS
TravelMate P273-MG-53236G1MNKS
TravelMate P273-MG-53236G1TMNKS
TravelMate P273-MG-53238G1TMNKS
TravelMate P273-MG-53238G75MNKS
TravelMate P273-MG-6448
TravelMate P273-MG-6608
TravelMate P273-MG-73638G1TBD
TravelMate P453
TravelMate P453-M Series
TravelMate P453M
TravelMate P453-M
TravelMate P453-M-32324G32
TravelMate P453-M-32344G50MTKK
TravelMate P453-M-33114G50MAKK
TravelMate P453-M-53214G50MAKK
TravelMate P453-M-53234G50MTKK
TravelMate P453-M-6425
TravelMate P453-M-6618
TravelMate P453-M-6888
TravelMate P453-M-B8304G50MAKK
TravelMate P453-M-B834G50MNSK
TravelMate P453-M-B9604G50MTKK
TravelMate P453MG
TravelMate P453-MG
TravelMate P643 Series
TravelMate P643
TravelMate P643-M Series
TravelMate P643M
TravelMate P643-M-6402
TravelMate P643-M-6459
TravelMate P643-M-6626
TravelMate P643-M-6823
TravelMate P643-M-6865
TravelMate P643-M-9476
TravelMate P643-M-9820
TravelMate P643-M-9860
TravelMate P643-MG Series
TravelMate P643MG
TravelMate P643-V Series
TravelMate P643V
TravelMate P643-V
TravelMate P643-V-6417
TravelMate P643-V-6424
TravelMate P643-V-6629
TravelMate P643-V-9412
TravelMate P643-V-9800
TravelMate P653 Series
TravelMate P653
TravelMate P653-2454G50
TravelMate P653-M Series
TravelMate P653M
TravelMate P653-M
TravelMate P653-M-32374G32MIKK
TravelMate P653-M-32374G32MN
TravelMate P653-M-53214G50MAKK
TravelMate P653-M-53214G50MIKK
TravelMate P653-M-6419
TravelMate P653-M-6443
TravelMate P653-M-6616
TravelMate P653-M-6627
TravelMate P653-M-6675
TravelMate P653-M-6893
TravelMate P653-M-9443
TravelMate P653-M-9802
TravelMate P653-M-9889
TravelMate P653-MG Series
TravelMate P653MG
TravelMate P653-MG-73638G75MTKK
TravelMate P653-V Series
TravelMate P653V
TravelMate P653-V-6402
TravelMate P653-V-6492
TravelMate P653-V-6499
TravelMate P653-V-9478
TravelMate P653-V-9892
TravelMate Timeline 8472G-434G16MNKK
TravelMate TimelineX 8472
TravelMate TimelineX 8472G
TravelMate TimelineX 8472G-434G16MNKK
TravelMate TimelineX 8472T
TravelMate TimelineX 8472TG
TravelMate TimelineX 8473
TravelMate TimelineX 8473G
TravelMate TimelineX 8473T
TravelMate TimelineX 8473TG
TravelMate TimelineX 8572
TravelMate TimelineX 8572-433G32MNKK
TravelMate TimelineX 8572G
TravelMate TimelineX 8572T
TravelMate TimelineX 8572T-372G25MN
TravelMate TimelineX 8572T-554G50MN
TravelMate TimelineX 8572T-564G50MI
TravelMate TimelineX 8572TG
TravelMate TimelineX 8573
TravelMate TimelineX 8573G
TravelMate TimelineX 8573T
TravelMate TimelineX 8573T-2313G32MIKK
TravelMate TimelineX 8573T-2414G32MIKK
TravelMate TimelineX 8573T-2414G50MIKK
TravelMate TimelineX 8573T-2434G32MIKK
TravelMate TimelineX 8573T-2434G50MIKK
TravelMate TimelineX 8573T-2454G50MTKK
TravelMate TimelineX 8573T-334G32MIKK
TravelMate TimelineX 8573TG
TravelMate TimelineX 8573TG-2313G32MIKK
TravelMate TimelineX 8573TG-2414G50MIKK
TravelMate TimelineX 8573TG-2438G50MIKK
TravelMate TimelineX 8573TG-2648G75MIKK
TravelMate TM5740
TravelMate TM5740-373G32N
TravelMate TM5740-5092
TravelMate TM5740-5665
TravelMate TM5740-5896
TravelMate TM5740-6070
TravelMate TM5740-6291
TravelMate TM5740-6529
TravelMate TM5740G
TravelMate TM5740G-6765
TravelMate TM5740-X322
TravelMate TM5740-X322D
TravelMate TM5740-X322DF
TravelMate TM5740-X322DHBF
TravelMate TM5740-X322DOF
TravelMate TM5740-X322DPF
TravelMate TM5740-X322F
TravelMate TM5740-X322HBF
TravelMate TM5740-X322OF
TravelMate TM5740-X322PF
TravelMate TM5740-X522
TravelMate TM5740-X522D
TravelMate TM5740-X522DF
TravelMate TM5740-X522DHBF
TravelMate TM5740-X522DOF
TravelMate TM5740-X522DPF
TravelMate TM5740-X522F
TravelMate TM5740-X522HBF
TravelMate TM5740-X522OF
TravelMate TM5740-X522PF
TravelMate TM5740Z
TravelMate TM5740ZG
TravelMate TM5742
TravelMate TM5742-372G25MNSS
TravelMate TM5742-7013
TravelMate TM5742-7908
TravelMate TM5742-X732
TravelMate TM5742-X732D
TravelMate TM5742-X732DF
TravelMate TM5742-X732DHBF
TravelMate TM5742-X732DOF
TravelMate TM5742-X732DPF
TravelMate TM5742-X732F
TravelMate TM5742-X732HBF
TravelMate TM5742-X732OF
TravelMate TM5742-X732PF
TravelMate TM5742-X742
TravelMate TM5742-X742D
TravelMate TM5742-X742DF
TravelMate TM5742-X742DHBF
TravelMate TM5742-X742DOF
TravelMate TM5742-X742DPF
TravelMate TM5742-X742F
TravelMate TM5742-X742HBF
TravelMate TM5742-X742OF
TravelMate TM5742-X742PF
TravelMate TMP453-M-53214G75MAKK