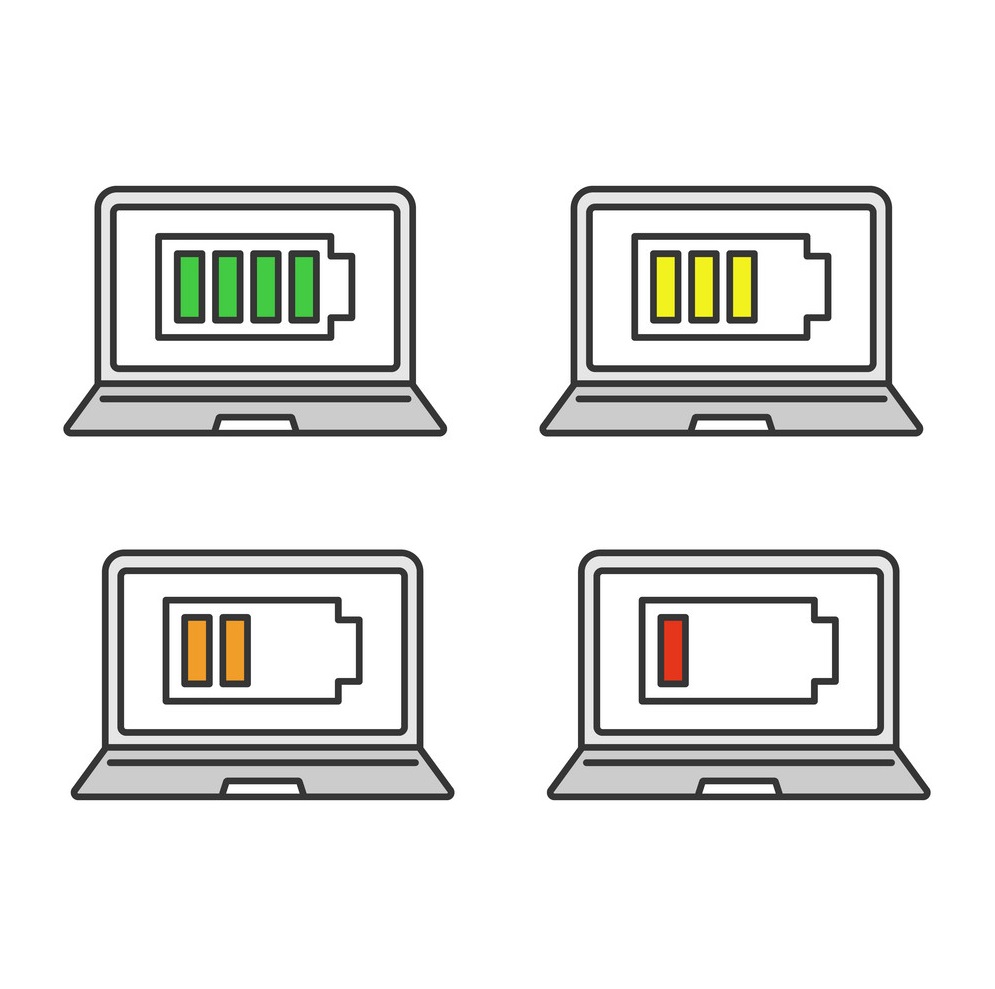 Laptop battery is the most essential hardware of your laptop, yet we're often less informed about its health. Your Windows laptop will not give you enough information on the desktop, it displays just a tiny battery indicator with the remaining time and percentage.
Over time, you'll notice a few battery errors pop in. The battery stops holding its charge. The charge level indicator shows fluctuating readings. A flawed discharge estimation is also common. But there are workarounds and solutions.
Let's guide you how to get laptop battery health in your laptop
1. How to check battery health in Microsoft Windows 8 / 10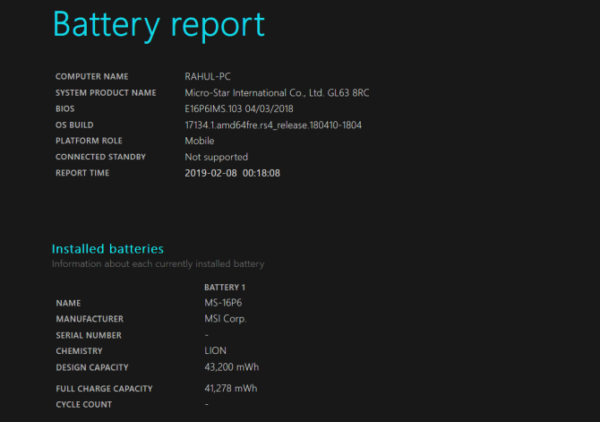 The powercfg command is a hidden tool on Windows. You can use it to generate a precise report of your battery history. It includes information about your battery performance and lets you observe the decline in battery capacity that inevitably occurs over time.
To generate a battery report, open Command Prompt and type in powercfg /batteryreport. This command saves a battery report in HTML format to
C:\Users\Your_Username\battery-report.html
Double-click the file to open it in your browser. Check out the following details:
The difference between Design Capacity and Full Charge Capacity. You'll expect a reduced full charge capacity. As batteries wear over time, the full charge capacity will be less than the design capacity.
See how much battery capacity has drained over the last few days in different power states. Also, check out the battery usage graph.
Observe how Full Charge Capacity gradually decreases in comparison with Design Capacity. Notice any discrepancies.
Compare the battery life at Full Charge versus Design Capacity from the time when you purchased the laptop.
Check the battery's usage and duration. And the time your computer ran on battery or plugged into the power outlet.
With this kind of laptop battery life test, you can identify problems that affect your battery life. If the report shows drastic differences, you may want to get a new battery.
2. How To C
heck Your Battery Health on a Mac
MacBook users have to do just a tiny bit of legwork to get this information, but it's easy enough for anyone to handle. Click the Apple logo in the upper left corner of your screen, then click About This Mac. Take note of your MacBook model—e.g. "MacBook Air (13-inch, Early 2015)"—then click the System Report button and scroll down to Power in the left sidebar.
Under the Battery Information section, you'll see Health Information—if the condition is Normal, you're probably fine—if your battery has degraded a lot, it'll say "Replace Soon."