Sony VGP-BPS24 battery for PCG-41211M PCG-41414M VAIO SVS13 SVS15 VAIO VPCSA VAIO VPCSB VAIO VPCSE series
From: ₹4,999.00 18% GST Included (-36%)
Battery type: Li-ion Voltage: 11.1V Capacity: 4400mAh Condition:New

Compatible Part Number:VGP-BPL24 VGP-BPS24 VGP-BPSC24

Fit for: SONY VAIO SA Series SONY VAIO SB Series SONY VAIO SC Series SONY VAIO SD Series SONY VAIO SE Series SONY VAIO VPCSA Series SONY VAIO VPCSB Series SONY VAIO VPCSC Series SONY VAIO VPCSD Series SONY VAIO VPCSE Series

Warranty:10 days Money Back Promised – 12 Months warranty 

Reach our product expert at +91-261-3514669 for more information.
Fabian from Tura, Praveen from Guntur & 3 others
bought this item recently.
Sony VGP-BPS24 battery for PCG-41211M PCG-41414M VAIO SVS13 SVS15 VAIO VPCSA VAIO VPCSB VAIO VPCSE series
These brand new 4400mAh( 6 cells ) replacement Sony VGP-BPS24 batteries from lapgadgets.in are made with high quality battery cells from Sanyo, 100% compatible with your Sony VGP-BPS24 laptop. Our Sony VGP-BPS24 batteries are meet or exceed the original VGP-BPS24 laptop battery specifications since they are have passed international certification( CE, UL, ROHS, ISO9001/9002 etc.), and before they leave the manufacturer must passed the strict quality and safety testing( QA & QC), the battery shell was made of high quality environmentally friendly and fire-resistant materials. These batteries also have internal circuit boards with smart chips, which allows the VGP-BPS24 battery to communicate with the laptop to monitor battery temperature, performance and output voltage .
Use it anywhere you go. Get optimum performance at every stage of your life.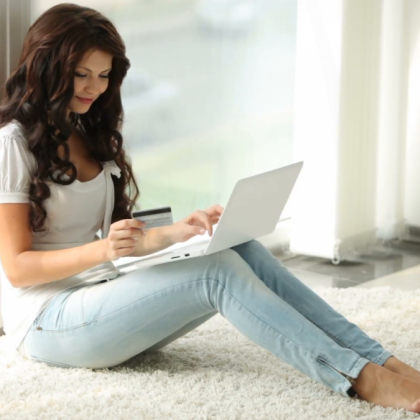 HOME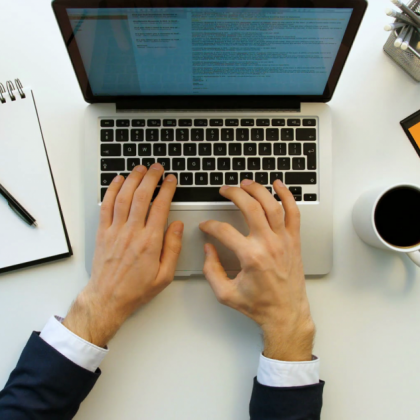 OFFICE
VACATION
Compatibles Part Numbers
VGP-BPL24
VGP-BPS24
VGP-BPSC24
Fits Models
PCG-41211M
PCG-41213M
PCG-41214M
PCG-41218M
PCG-4121EM
PCG-4121GM
PCG-41414M
VAIO SVS13112EG
VAIO SVS13112EGB
VAIO SVS13112EHW
VAIO SVS13112ENB
VAIO SVS13112FXB
VAIO SVS13112FXP
VAIO SVS13112FXS
VAIO SVS13112FXW
VAIO SVS13113FW
VAIO SVS13115FXB
VAIO SVS13115FXS
VAIO SVS13115GGB
VAIO SVS13115GNB
VAIO SVS13116FAB
VAIO SVS13116FFB
VAIO SVS13116FG
VAIO SVS13116FGB
VAIO SVS13117EC
VAIO SVS13117GAB
VAIO SVS13117GGB
VAIO SVS13117GW
VAIO SVS13118EC
VAIO SVS13118FJ
VAIO SVS13118FJ/B
VAIO SVS13118FJ/P
VAIO SVS13118FJ/S
VAIO SVS13118FXB
VAIO SVS13118GG
VAIO SVS13118GGB
VAIO SVS13118GNB
VAIO SVS13118GW
VAIO SVS131190X
VAIO SVS13119GJ
VAIO SVS13119GJ/B
VAIO SVS1311A4E
VAIO SVS1311AGXB
VAIO SVS1311AJ
VAIO SVS1311B4E
VAIO SVS1311BFXW
VAIO SVS1311C5E
VAIO SVS1311CGXB
VAIO SVS1311D4E
VAIO SVS1311DGXB
VAIO SVS1311E3EW
VAIO SVS1311E3RP
VAIO SVS1311E3RW
VAIO SVS1311E4E
VAIO SVS1311F3E
VAIO SVS1311F3ES
VAIO SVS1311F3EW
VAIO SVS1311G3E
VAIO SVS1311G3ES
VAIO SVS1311G4E
VAIO SVS1311H3EW
VAIO SVS1311H4E
VAIO SVS1311J3E
VAIO SVS1311J3EW
VAIO SVS1311K9E
VAIO SVS1311K9EB
VAIO SVS1311L9ES
VAIO SVS1311L9RB
VAIO SVS1311L9RS
VAIO SVS1311M9ES
VAIO SVS1311M9RB
VAIO SVS1311N9E
VAIO SVS1311N9ES
VAIO SVS1311P9E
VAIO SVS1311P9EB
VAIO SVS1311Q9EB
VAIO SVS1311R9EB
VAIO SVS1311R9ES
VAIO SVS1311S9EB
VAIO SVS1311S9RB
VAIO SVS1311ZDZB
VAIO SVS131200C
VAIO SVS13122CXB
VAIO SVS13122CXP
VAIO SVS13122CXR
VAIO SVS13122CXS
VAIO SVS13122CXW
VAIO SVS13123CH
VAIO SVS13123CHW
VAIO SVS13123CV
VAIO SVS13123CVB
VAIO SVS13123CW
VAIO SVS13123CW/R
VAIO SVS13125CA
VAIO SVS13125CAR
VAIO SVS13125CF
VAIO SVS13125CFB
VAIO SVS13125CG
VAIO SVS13125CGP
VAIO SVS13125CH
VAIO SVS13125CHB
VAIO SVS13125CN
VAIO SVS13125CNW
VAIO SVS13125CV
VAIO SVS13125CVW
VAIO SVS13125CXB
VAIO SVS13126PG
VAIO SVS13126PGR
VAIO SVS13126PN
VAIO SVS13126PNB
VAIO SVS13126PW
VAIO SVS13126PW/R
VAIO SVS13127CC
VAIO SVS13127CCB
VAIO SVS13127PA
VAIO SVS13127PAB
VAIO SVS13127PG
VAIO SVS13127PGB
VAIO SVS13127PN
VAIO SVS13127PNB
VAIO SVS13127PW
VAIO SVS13127PW/R
VAIO SVS13127PXB
VAIO SVS13128CC
VAIO SVS13128CCB
VAIO SVS131290X
VAIO SVS13129CC
VAIO SVS13129CCB
VAIO SVS13129CJ
VAIO SVS13129CJB
VAIO SVS13129CJP
VAIO SVS13129CJS
VAIO SVS1312ACXP
VAIO SVS1312ACXW
VAIO SVS1312AJ
VAIO SVS1312C5E
VAIO SVS1312E3RP
VAIO SVS1312E3RR
VAIO SVS1312E3RW
VAIO SVS1312G3ER
VAIO SVS1312G3EW
VAIO SVS1312H3ES
VAIO SVS1312J3EW
VAIO SVS1312K3EW
VAIO SVS1312M9RB
VAIO SVS1312N9EB
VAIO SVS1312P9EB
VAIO SVS1312Q9ES
VAIO SVS1312R9EB
VAIO SVS1312S9EB
VAIO SVS1312S9RB
VAIO SVS1313A4E
VAIO SVS1313AGXB
VAIO SVS1313B4E
VAIO SVS1313BGXB
VAIO SVS1313C4E
VAIO SVS1313C5E
VAIO SVS1313D4E
VAIO SVS1313E4E
VAIO SVS1313H1ES
VAIO SVS1313H1EW
VAIO SVS1313J1EW
VAIO SVS1313K1EW
VAIO SVS1313L9EB
VAIO SVS1313M1RP
VAIO SVS1313M1RR
VAIO SVS1313M1RW
VAIO SVS1313M9EB
VAIO SVS1313N9EB
VAIO SVS1313P9EB
VAIO SVS1313R9EB
VAIO SVS1313S9EB
VAIO SVS1313V9RB
VAIO SVS1313X9RB
VAIO SVS1313ZDZB
VAIO SVS13A12FXB
VAIO SVS13A12FXS
VAIO SVS13A15GGB
VAIO SVS13A15GHB
VAIO SVS13A15GNB
VAIO SVS13A15GW
VAIO SVS13A16GAB
VAIO SVS13A16GGB
VAIO SVS13A16GNB
VAIO SVS13A18GXB
VAIO SVS13A190S
VAIO SVS13A190X
VAIO SVS13A1A4E
VAIO SVS13A1AJ
VAIO SVS13A1C5E
VAIO SVS13A1CGXB
VAIO SVS13A1DGXB
VAIO SVS13A1EGXB
VAIO SVS13A1S9E
VAIO SVS13A1S9ES
VAIO SVS13A1T9E
VAIO SVS13A1T9ES
VAIO SVS13A1U9ES
VAIO SVS13A1V8RB
VAIO SVS13A1V8RS
VAIO SVS13A1V9E
VAIO SVS13A1V9EB
VAIO SVS13A1W9ES
VAIO SVS13A1X8RB
VAIO SVS13A1X9E
VAIO SVS13A1X9ES
VAIO SVS13A1Y9E
VAIO SVS13A1Y9ES
VAIO SVS13A1Z9E
VAIO SVS13A1Z9ES
VAIO SVS13A1Z9RB
VAIO SVS13A1Z9RN
VAIO SVS13A25PG
VAIO SVS13A25PGB
VAIO SVS13A25PW
VAIO SVS13A25PW/B
VAIO SVS13A25PXB
VAIO SVS13A26PG
VAIO SVS13A26PGB
VAIO SVS13A290X
VAIO SVS13A2AJ
VAIO SVS13A2APXB
VAIO SVS13A2APXS
VAIO SVS13A2C5E
VAIO SVS13A2V9RS
VAIO SVS13A2W9ES
VAIO SVS13A2X9ES
VAIO SVS13A2X9RS
VAIO SVS13A2Z9ES
VAIO SVS13A2Z9RS
VAIO SVS13A3A4E
VAIO SVS13A3B4E
VAIO SVS13A3C5E
VAIO SVS13A3M9RS
VAIO SVS13A3V9RS
VAIO SVS13A3W9ES
VAIO SVS13A3X9ES
VAIO SVS13A3X9RS
VAIO SVS13A3Z9ES
VAIO SVS15112C5E
VAIO SVS15113FXB
VAIO SVS15113FXS
VAIO SVS15115FGB
VAIO SVS15115FHB
VAIO SVS15115FNB
VAIO SVS15115FW
VAIO SVS15115FXB
VAIO SVS15116FXB
VAIO SVS15116FXS
VAIO SVS15116GAB
VAIO SVS15116GG
VAIO SVS15116GGB
VAIO SVS15116GNB
VAIO SVS15116GW
VAIO SVS15118EC
VAIO SVS15118ECW
VAIO SVS15118FXB
VAIO SVS151190X
VAIO SVS15119FJ/B
VAIO SVS15119FJ/S
VAIO SVS1511A4E
VAIO SVS1511AGXB
VAIO SVS1511AJ
VAIO SVS1511BFXB
VAIO SVS1511C5E
VAIO SVS1511CFXB
VAIO SVS1511DGXB
VAIO SVS1511EGXB
VAIO SVS1511F4R
VAIO SVS1511GFYB
VAIO SVS1511HGXB
VAIO SVS1511JFXB
VAIO SVS1511L3ES
VAIO SVS1511M3EW
VAIO SVS1511N3ES
VAIO SVS1511Q9E
VAIO SVS1511Q9EB
VAIO SVS1511R9ES
VAIO SVS1511S1C
VAIO SVS1511S2C
VAIO SVS1511S3C
VAIO SVS1511S3R
VAIO SVS1511S3RB
VAIO SVS1511S9E
VAIO SVS1511S9ES
VAIO SVS1511T9E
VAIO SVS1511T9EB
VAIO SVS1511T9ES
VAIO SVS1511U9ES
VAIO SVS1511V9E
VAIO SVS1511V9EB
VAIO SVS1511V9ES
VAIO SVS1511V9RB
VAIO SVS1511W9EB
VAIO SVS1511X9E
VAIO SVS1511X9EB
VAIO SVS1511X9RB
VAIO SVS15123CXB
VAIO SVS15123CXS
VAIO SVS15125CH
VAIO SVS15125CHB
VAIO SVS15125CN
VAIO SVS15125CNB
VAIO SVS15125CV
VAIO SVS15125CVB
VAIO SVS15125CW
VAIO SVS15125CW/B
VAIO SVS15125CXB
VAIO SVS15125CXW
VAIO SVS15126PA
VAIO SVS15126PAB
VAIO SVS15126PG
VAIO SVS15126PGB
VAIO SVS15126PW
VAIO SVS15126PW/B
VAIO SVS15127PXB
VAIO SVS15128CC
VAIO SVS15128CCB
VAIO SVS151290X
VAIO SVS15129CJB
VAIO SVS15129CJS
VAIO SVS1512ACXS
VAIO SVS1512AJ
VAIO SVS1512C5E
VAIO SVS1512DCXB
VAIO SVS1512EPXB
VAIO SVS1512GPXB
VAIO SVS1512S
VAIO SVS1512S1C
VAIO SVS1512S1ES
VAIO SVS1512U1RW
VAIO SVS1512V1ES
VAIO SVS1512V1RB
VAIO SVS1512V9ES
VAIO SVS1512X1RB
VAIO SVS1512X9EB
VAIO SVS1512Z1ES
VAIO SVS1512Z9EB
VAIO SVS1512Z9RB
VAIO SVS1513A4E
VAIO SVS1513AGXB
VAIO SVS1513B4E
VAIO SVS1513BGXB
VAIO SVS1513C4E
VAIO SVS1513D4E
VAIO SVS1513L1ES
VAIO SVS1513L1EW
VAIO SVS1513M1EB
VAIO SVS1513M1ES
VAIO SVS1513M1EW
VAIO SVS1513M1RB
VAIO SVS1513M1RW
VAIO SVS1513V9EB
VAIO SVS1513V9RB
VAIO SVS1513X9EB
VAIO SVS1513X9RB
VAIO SVS1513Z9EB
VAIO SVS1513Z9ES
VAIO SVZ13114GXX
VAIO SVZ13116GXX
VAIO SVZ131190X
VAIO SVZ1311AFXX
VAIO SVZ1311BGXXI
VAIO SVZ1311CHXXI
VAIO SVZ1311DGXX
VAIO SVZ1311EGXX
VAIO SVZ1311ZDZB
VAIO VPCSA1A7E
VAIO VPCSA1B7E
VAIO VPCSA21GX
VAIO VPCSA21GX/BI
VAIO VPCSA21GX/SI
VAIO VPCSA22GX
VAIO VPCSA22GX/BI
VAIO VPCSA22GX/SI
VAIO VPCSA23GW/BI
VAIO VPCSA23GW/T
VAIO VPCSA23GX
VAIO VPCSA23GX/BI
VAIO VPCSA23GX/SI
VAIO VPCSA24GX
VAIO VPCSA24GX/BI
VAIO VPCSA24GX/SI
VAIO VPCSA25EC
VAIO VPCSA25EC/SI
VAIO VPCSA25GB
VAIO VPCSA25GB/SI
VAIO VPCSA25GG
VAIO VPCSA25GG/BI
VAIO VPCSA25GG/T
VAIO VPCSA25GH/T
VAIO VPCSA25GT
VAIO VPCSA25GX
VAIO VPCSA25GX/BI
VAIO VPCSA25GX/SI
VAIO VPCSA26GA/BI
VAIO VPCSA26GG/BI
VAIO VPCSA26GG/T
VAIO VPCSA26GW/T
VAIO VPCSA27GC
VAIO VPCSA27GC/BI
VAIO VPCSA28GA/BI
VAIO VPCSA28GA/T
VAIO VPCSA28GG
VAIO VPCSA28GG/BI
VAIO VPCSA28GW/T
VAIO VPCSA290S
VAIO VPCSA290X
VAIO VPCSA2AJ
VAIO VPCSA2BGX
VAIO VPCSA2BGX/BI
VAIO VPCSA2C5E
VAIO VPCSA2CFX
VAIO VPCSA2CFX/SI
VAIO VPCSA2DGX
VAIO VPCSA2DGX/BI
VAIO VPCSA2EGX
VAIO VPCSA2EGX/BI
VAIO VPCSA2FGX
VAIO VPCSA2FGX/BI
VAIO VPCSA2GGX
VAIO VPCSA2GGX/BI
VAIO VPCSA2HGX
VAIO VPCSA2HGX/BI
VAIO VPCSA2S9R/BI
VAIO VPCSA2SGX
VAIO VPCSA2SGX/T
VAIO VPCSA2V9R/BI
VAIO VPCSA2Z9E
VAIO VPCSA2Z9E/BI
VAIO VPCSA2Z9R/BI
VAIO VPCSA2Z9R/T
VAIO VPCSA31FX
VAIO VPCSA31FXBI
VAIO VPCSA31FXSI
VAIO VPCSA31GX
VAIO VPCSA31GXBI
VAIO VPCSA31GXSI
VAIO VPCSA33GW/BI
VAIO VPCSA33GW/T
VAIO VPCSA33GX
VAIO VPCSA33GXBI
VAIO VPCSA33GXSI
VAIO VPCSA35GG/T
VAIO VPCSA35GH/T
VAIO VPCSA35GX
VAIO VPCSA35GXBI
VAIO VPCSA35GXSI
VAIO VPCSA36GA/BI
VAIO VPCSA36GG
VAIO VPCSA36GG/BI
VAIO VPCSA36GH/BI
VAIO VPCSA36GW/BI
VAIO VPCSA38GA/X
VAIO VPCSA38GG
VAIO VPCSA38GG/X
VAIO VPCSA38GW/X
VAIO VPCSA390X
VAIO VPCSA3AFX
VAIO VPCSA3AFXBI
VAIO VPCSA3AFXSI
VAIO VPCSA3AGX
VAIO VPCSA3AGX/BI
VAIO VPCSA3BGX
VAIO VPCSA3BGX/SI
VAIO VPCSA3BGXSI
VAIO VPCSA3C5E
VAIO VPCSA3CGX
VAIO VPCSA3CGX/BI
VAIO VPCSA3DGX
VAIO VPCSA3DGX/BI
VAIO VPCSA3EGX
VAIO VPCSA3EGX/SI
VAIO VPCSA3J1E/XI
VAIO VPCSA3L9E/XI
VAIO VPCSA3M9E
VAIO VPCSA3M9E/XI
VAIO VPCSA3N9E
VAIO VPCSA3N9E/XI
VAIO VPCSA3Q9E/XI
VAIO VPCSA3S9E
VAIO VPCSA3S9E/XI
VAIO VPCSA3S9R/XI
VAIO VPCSA3SGX
VAIO VPCSA3SGX/X
VAIO VPCSA3T9E
VAIO VPCSA3T9E/XI
VAIO VPCSA3V9E/XI
VAIO VPCSA3X9E
VAIO VPCSA3X9E/XI
VAIO VPCSA3X9R/XI
VAIO VPCSA3Z9E
VAIO VPCSA3Z9E/XI
VAIO VPCSA3Z9R/T
VAIO VPCSA3Z9R/XI
VAIO VPCSA400C
VAIO VPCSA41FX
VAIO VPCSA41FX/BI
VAIO VPCSA41FX/SI
VAIO VPCSA43FX
VAIO VPCSA43FX/BI
VAIO VPCSA43FX/SI
VAIO VPCSA45EC
VAIO VPCSA45EC/SI
VAIO VPCSA45GX
VAIO VPCSA45GX/BI
VAIO VPCSA47GC
VAIO VPCSA47GC/SI
VAIO VPCSA490X
VAIO VPCSA4A4E
VAIO VPCSA4AGX
VAIO VPCSA4AGX/SI
VAIO VPCSA4AJ
VAIO VPCSA4B4E
VAIO VPCSA4BGX
VAIO VPCSA4BGX/BI
VAIO VPCSA4C5E
VAIO VPCSA4CFX
VAIO VPCSA4CFX/SI
VAIO VPCSA4DFX
VAIO VPCSA4DFX/BI
VAIO VPCSA4EGX
VAIO VPCSA4EGX/BI
VAIO VPCSA4FGX
VAIO VPCSA4FGX/BI
VAIO VPCSA4GFX
VAIO VPCSA4GFX/X
VAIO VPCSA4HGX
VAIO VPCSA4HGX/BI
VAIO VPCSA4JFX
VAIO VPCSA4JFX/X
VAIO VPCSA4MFY
VAIO VPCSA4MFY/BI
VAIO VPCSA4S
VAIO VPCSA4S1C
VAIO VPCSA4S9R/XI
VAIO VPCSA4SGX
VAIO VPCSA4SGX/X
VAIO VPCSA4T9E/XI
VAIO VPCSA4W9E
VAIO VPCSA4W9E/XI
VAIO VPCSB11FX
VAIO VPCSB11FX/B
VAIO VPCSB11FX/L
VAIO VPCSB11FX/P
VAIO VPCSB11FX/W
VAIO VPCSB11FXB
VAIO VPCSB11FXP
VAIO VPCSB16FA/B
VAIO VPCSB16FF/B
VAIO VPCSB16FG
VAIO VPCSB16FG/B
VAIO VPCSB16FG/L
VAIO VPCSB16FG/P
VAIO VPCSB16FG/S
VAIO VPCSB16FG/W
VAIO VPCSB16FGL
VAIO VPCSB16FGP
VAIO VPCSB16FGS
VAIO VPCSB16FGW
VAIO VPCSB16FH/L
VAIO VPCSB16FH/P
VAIO VPCSB16FH/W
VAIO VPCSB16FW/B
VAIO VPCSB16FW/S
VAIO VPCSB16FW/W
VAIO VPCSB17GG/B
VAIO VPCSB17GG/S
VAIO VPCSB17GGB
VAIO VPCSB17GGS
VAIO VPCSB17GW/S
VAIO VPCSB18FJ/B
VAIO VPCSB18FJ/P
VAIO VPCSB18FJ/W
VAIO VPCSB18GA/B
VAIO VPCSB18GG
VAIO VPCSB18GG/B
VAIO VPCSB18GG/S
VAIO VPCSB18GGB
VAIO VPCSB18GH/B
VAIO VPCSB18GW/B
VAIO VPCSB190S
VAIO VPCSB190X
VAIO VPCSB19FJ/B
VAIO VPCSB19GG
VAIO VPCSB19GG/B
VAIO VPCSB19GGB
VAIO VPCSB19GW/B
VAIO VPCSB1A7E
VAIO VPCSB1A9E
VAIO VPCSB1A9E/B
VAIO VPCSB1A9R/B
VAIO VPCSB1AFJ
VAIO VPCSB1AGJ
VAIO VPCSB1AGJA
VAIO VPCSB1AGX
VAIO VPCSB1AGX/B
VAIO VPCSB1AHJ
VAIO VPCSB1B7E
VAIO VPCSB1B9E
VAIO VPCSB1B9E/B
VAIO VPCSB1BGX
VAIO VPCSB1BGX/B
VAIO VPCSB1C5E
VAIO VPCSB1C7E
VAIO VPCSB1D7E
VAIO VPCSB1H7E
VAIO VPCSB1Q1E/S
VAIO VPCSB1S1E
VAIO VPCSB1S1E/S
VAIO VPCSB1S1E/W
VAIO VPCSB1V9E
VAIO VPCSB1V9E/B
VAIO VPCSB1V9R/B
VAIO VPCSB1V9R/S
VAIO VPCSB1X9E
VAIO VPCSB1X9E/B
VAIO VPCSB1X9E/S
VAIO VPCSB1Z9E
VAIO VPCSB1Z9E/B
VAIO VPCSB1Z9R/B
VAIO VPCSB25FA/B
VAIO VPCSB25FA/L
VAIO VPCSB25FA/W
VAIO VPCSB25FG/B
VAIO VPCSB25FG/L
VAIO VPCSB25FG/P
VAIO VPCSB25FG/S
VAIO VPCSB25FG/W
VAIO VPCSB25FH/L
VAIO VPCSB25FH/P
VAIO VPCSB25FH/S
VAIO VPCSB25FH/W
VAIO VPCSB25FW/B
VAIO VPCSB25FW/L
VAIO VPCSB25FW/P
VAIO VPCSB25FW/S
VAIO VPCSB25FW/W
VAIO VPCSB26FA/S
VAIO VPCSB26FF/B
VAIO VPCSB26FG/B
VAIO VPCSB26FG/L
VAIO VPCSB26FG/P
VAIO VPCSB26FG/S
VAIO VPCSB26FG/W
VAIO VPCSB26FW/B
VAIO VPCSB27GA/B
VAIO VPCSB27GG/B
VAIO VPCSB27GG/S
VAIO VPCSB27GH/B
VAIO VPCSB27GW/S
VAIO VPCSB28FJ/B
VAIO VPCSB28FJ/L
VAIO VPCSB28FJ/P
VAIO VPCSB28FJ/W
VAIO VPCSB28GA/B
VAIO VPCSB28GF/B
VAIO VPCSB28GG/B
VAIO VPCSB28GG/S
VAIO VPCSB28GW/B
VAIO VPCSB29FJ/B
VAIO VPCSB2A7E
VAIO VPCSB2A7R
VAIO VPCSB2AGJ/B
VAIO VPCSB2AJ
VAIO VPCSB2B7E
VAIO VPCSB2BGJ/B
VAIO VPCSB2C5021B
VAIO VPCSB2C5023W
VAIO VPCSB2C5E
VAIO VPCSB2C7E
VAIO VPCSB2J9E/P
VAIO VPCSB2J9E/W
VAIO VPCSB2L1E
VAIO VPCSB2L1E/S
VAIO VPCSB2L1E/W
VAIO VPCSB2L1R/L
VAIO VPCSB2L1R/P
VAIO VPCSB2L1R/W
VAIO VPCSB2M9E
VAIO VPCSB2M9E/B
VAIO VPCSB2M9E/S
VAIO VPCSB2P9E/B
VAIO VPCSB2S9E/B
VAIO VPCSB2S9E/W
VAIO VPCSB2V9E/B
VAIO VPCSB2X9R/B
VAIO VPCSB2X9R/S
VAIO VPCSB2Z9R/B
VAIO VPCSB2ZDZ
VAIO VPCSB2ZDZ/B
VAIO VPCSB31FX
VAIO VPCSB31FX/B
VAIO VPCSB31FX/L
VAIO VPCSB31FX/P
VAIO VPCSB31FX/R
VAIO VPCSB31FX/W
VAIO VPCSB31FXB
VAIO VPCSB31FXL
VAIO VPCSB31FXP
VAIO VPCSB31FXR
VAIO VPCSB31FXW
VAIO VPCSB33GX
VAIO VPCSB33GXB
VAIO VPCSB33GXL
VAIO VPCSB33GXP
VAIO VPCSB33GXR
VAIO VPCSB33GXW
VAIO VPCSB35FA/L
VAIO VPCSB35FG
VAIO VPCSB35FG/B
VAIO VPCSB35FH/P
VAIO VPCSB35FW/B
VAIO VPCSB35FW/L
VAIO VPCSB35FW/P
VAIO VPCSB35FW/R
VAIO VPCSB35FW/S
VAIO VPCSB35FW/W
VAIO VPCSB35FX
VAIO VPCSB35FXB
VAIO VPCSB35FXL
VAIO VPCSB35FXP
VAIO VPCSB35FXR
VAIO VPCSB35FXW
VAIO VPCSB36FA/R
VAIO VPCSB36FG
VAIO VPCSB36FG/R
VAIO VPCSB36FH/R
VAIO VPCSB36FN
VAIO VPCSB36FN/B
VAIO VPCSB36FW/B
VAIO VPCSB36FW/P
VAIO VPCSB36FW/W
VAIO VPCSB37GA/B
VAIO VPCSB37GG/S
VAIO VPCSB37GH/B
VAIO VPCSB37GW/S
VAIO VPCSB38FJ/B
VAIO VPCSB38FJ/L
VAIO VPCSB38FJ/P
VAIO VPCSB38FJ/W
VAIO VPCSB38GA/B
VAIO VPCSB38GG
VAIO VPCSB38GG/B
VAIO VPCSB38GH/B
VAIO VPCSB38GW/B
VAIO VPCSB390X
VAIO VPCSB39FJ/B
VAIO VPCSB3AFX
VAIO VPCSB3AFX/W
VAIO VPCSB3AFX/WC
VAIO VPCSB3C5E
VAIO VPCSB3L9E
VAIO VPCSB3L9E/R
VAIO VPCSB3L9E/S
VAIO VPCSB3L9E/W
VAIO VPCSB3M1R/L
VAIO VPCSB3M1R/P
VAIO VPCSB3M1R/R
VAIO VPCSB3M1R/W
VAIO VPCSB3M9E
VAIO VPCSB3M9E/B
VAIO VPCSB3M9E/S
VAIO VPCSB3N9E
VAIO VPCSB3N9E/B
VAIO VPCSB3N9E/S
VAIO VPCSB3Q9E/P
VAIO VPCSB3Q9E/S
VAIO VPCSB3Q9E/W
VAIO VPCSB3S9E
VAIO VPCSB3S9E/B
VAIO VPCSB3T9E
VAIO VPCSB3T9E/R
VAIO VPCSB3V9E
VAIO VPCSB3V9E/B
VAIO VPCSB3V9R/B
VAIO VPCSB3V9R/S
VAIO VPCSB3X9E
VAIO VPCSB3X9E/B
VAIO VPCSB3Z9E/B
VAIO VPCSB3Z9R/B
VAIO VPCSB47FJ/B
VAIO VPCSB47FJ/P
VAIO VPCSB47FJ/W
VAIO VPCSB48GJ/B
VAIO VPCSB490X
VAIO VPCSB49FJ/B
VAIO VPCSB4A4E
VAIO VPCSB4AFX
VAIO VPCSB4AFX/B
VAIO VPCSB4AFX/W
VAIO VPCSB4AJ
VAIO VPCSB4C5E
VAIO VPCSB4CFX
VAIO VPCSB4L1E
VAIO VPCSB4M9E
VAIO VPCSB4N9E
VAIO VPCSB4Q9E
VAIO VPCSB4S9E
VAIO VPCSB4V9E
VAIO VPCSB4X9E
VAIO VPCSD18EC
VAIO VPCSD18EC/B
VAIO VPCSD18EC/L
VAIO VPCSD18EC/P
VAIO VPCSD18EC/W
VAIO VPCSD19EC
VAIO VPCSD19EC/B
VAIO VPCSD19EC/P
VAIO VPCSD1S1C
VAIO VPCSD1S2C
VAIO VPCSD1S3C
VAIO VPCSD1S4C
VAIO VPCSD1S5C
VAIO VPCSD27EC
VAIO VPCSD27EC/B
VAIO VPCSD27EC/L
VAIO VPCSD27EC/P
VAIO VPCSD27EC/W
VAIO VPCSD28EC
VAIO VPCSD28EC/B
VAIO VPCSD28EC/W
VAIO VPCSD29GC
VAIO VPCSD29GC/B
VAIO VPCSD29GC/P
VAIO VPCSD400C
VAIO VPCSD47EC
VAIO VPCSD48EC
VAIO VPCSE15FG
VAIO VPCSE15FG/B
VAIO VPCSE15FH/B
VAIO VPCSE16FW/B
VAIO VPCSE16FW/S
VAIO VPCSE17GA/B
VAIO VPCSE17GG
VAIO VPCSE17GG/B
VAIO VPCSE17GW
VAIO VPCSE17GW/B
VAIO VPCSE19FJ/B
VAIO VPCSE1E1E
VAIO VPCSE1J1E
VAIO VPCSE1L1E
VAIO VPCSE1S1C
VAIO VPCSE1S2C/3C
VAIO VPCSE1S3C
VAIO VPCSE1S4C
VAIO VPCSE1V9E
VAIO VPCSE1X9E
VAIO VPCSE1Z9E
VAIO VPCSE26FW
VAIO VPCSE28FJ/S
VAIO VPCSE29FJ/B
VAIO VPCSE2C5E
VAIO VPCSE2E1E
VAIO VPCSE2J9E
VAIO VPCSE2L9E
VAIO VPCSE2M9E
VAIO VPCSE2S1C
VAIO VPCSE2S1E
VAIO VPCSE2S1E/S
VAIO VPCSE2S2C/3C
VAIO VPCSE2S3C
VAIO VPCSE2V9E
Additional information
| | |
| --- | --- |
| Weight | 0.5 kg |
| Dimensions | 30 × 10 × 5 cm |
| Available Variant | |