Adapters, Sony Laptop Adapter
Sony Vaio VGP-AC19V39 AC Adaptor (Black)
30 Days Buyer Protection:
Money back guarantee (Learn more: return policy)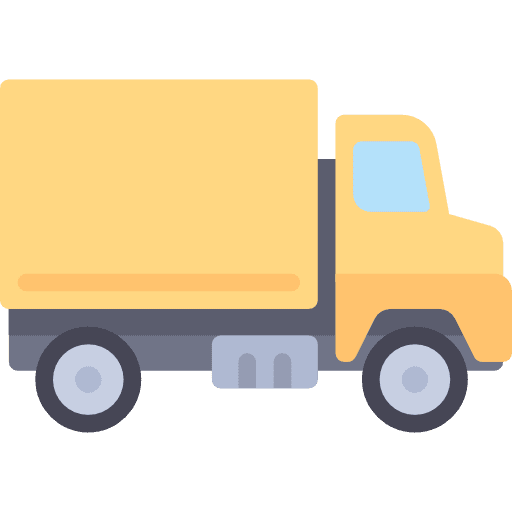 Estimated Delivery Date: COD available:
Get it by September 19 - September 21


Limited offer ends on 20th Sep:
Get upto 10% OFF, use code "SEP05"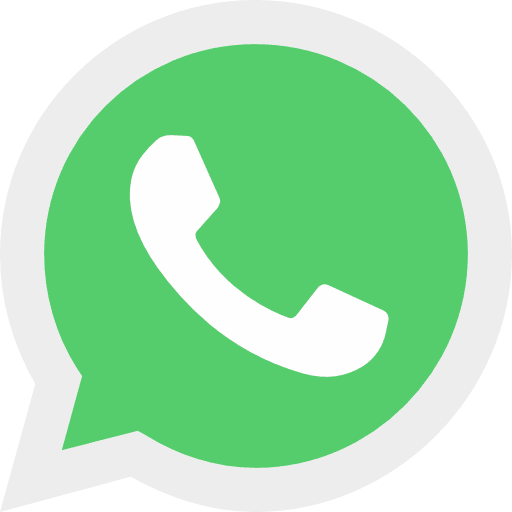 Confused 🤔?
Get Expert's advice (click here)
Input Voltage :100~240V ~ 1.0A 50/60HZDC
Outputs :19.5V–2.0A, 44W
Model :VGP-AC19V39
Condition :Brand New, Genuine
 Warranty: 12 months warranty (30 days money back guarantee)
Availability:
In stock (can be backordered)
Rs.2,999.00
You Save:
Rs.

1,600.00 (53.35%)
inclusive of all taxes
8
orders in last 45 days, Selling Fast!
VIJAY from CHENNAI, Rajesh from Srivilliputtur & 6 others
bought this item recently.
Real Reviews from Real People
Sony Vaio VGP-AC19V39 AC Adaptor (Black)
This is a brand new replacement Sony VGP-AC19V39 charger made with high quality components. Our Sony VGP-AC19V39 charger meet or exceed the original VGP-AC19V39 laptop charger specifications since they are have passed international certification( CE, UL, ROHS, ISO9001/9002 etc.), and before they leave the manufacturer must passed the strict quality and safety testing( QA & QC), the charger shell was made of high quality environmentally friendly and fire-resistant materials. These chargers also have internal circuit boards with smart chips, which allows the  VGP-AC19V39 charger to communicate with the laptop to monitor battery temperature, performance and output voltage .
Use it anywhere you are, be it at your office or at your home. Get optimum performance anywhere you go.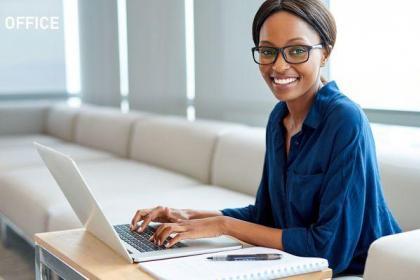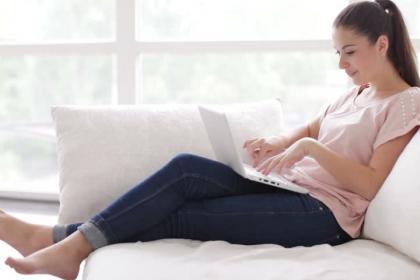 Fits Models
VAIO VPC-W110XLT
VAIO VPCW111XX/P
VAIO VPC-W111XX/P
VAIO VPCW111XX/PC
VAIO VPC-W111XX/PC
VAIO VPCW111XX/T
VAIO VPC-W111XX/T
VAIO VPCW111XX/W
VAIO VPC-W111XX/W
VAIO VPCW111XXP
VAIO VPC-W111XXP
VAIO VPCW111XXT
VAIO VPC-W111XXT
VAIO VPCW111XXW
VAIO VPC-W111XXW
VAIO VPC-W112
VAIO VPC-W112AX
VAIO VPC-W112XX/P
VAIO VPCW115XA/P
VAIO VPC-W115XA/P
VAIO VPCW115XA/T
VAIO VPC-W115XA/T
VAIO VPCW115XA/W
VAIO VPC-W115XA/W
VAIO VPCW115XG
VAIO VPC-W115XG
VAIO VPCW115XG/P
VAIO VPC-W115XG/P
VAIO VPCW115XG/T
VAIO VPC-W115XG/T
VAIO VPCW115XG/W
VAIO VPC-W115XG/W
VAIO VPCW115XGP
VAIO VPC-W115XGP
VAIO VPCW115XH/P
VAIO VPC-W115XH/P
VAIO VPCW115XH/T
VAIO VPC-W115XH/T
VAIO VPCW115XH/W
VAIO VPC-W115XH/W
VAIO VPCW115XK/P
VAIO VPC-W115XK/P
VAIO VPCW115XK/T
VAIO VPC-W115XK/T
VAIO VPCW115XK/W
VAIO VPC-W115XK/W
VAIO VPCW115XW/P
VAIO VPC-W115XW/P
VAIO VPCW115XW/T
VAIO VPC-W115XW/T
VAIO VPCW115XW/W
VAIO VPC-W115XW/W
VAIO VPCW117XC/P
VAIO VPC-W117XC/P
VAIO VPCW117XC/T
VAIO VPC-W117XC/T
VAIO VPCW117XC/W
VAIO VPC-W117XC/W
VAIO VPCW119XJ
VAIO VPC-W119XJ
VAIO VPCW119XJ/P
VAIO VPC-W119XJ/P
VAIO VPCW119XJ/W
VAIO VPC-W119XJ/W
VAIO VPCW11AXJ
VAIO VPC-W11AXJ
VAIO VPCW11S1E/P
VAIO VPC-W11S1E/P
VAIO VPCW11S1E/T
VAIO VPC-W11S1E/T
VAIO VPCW11S1E/W
VAIO VPC-W11S1E/W
VAIO VPC-W120ALP
VAIO VPCW121AX
VAIO VPCW121AX/P
VAIO VPCW121AX/T
VAIO VPCW121AX/W
VAIO VPCW121AX/WZ
VAIO VPC-W121AXWZ
VAIO VPCW125AA/P
VAIO VPC-W125AA/P
VAIO VPCW125AA/T
VAIO VPC-W125AA/T
VAIO VPCW125AA/W
VAIO VPC-W125AA/W
VAIO VPCW125AG/P
VAIO VPC-W125AG/P
VAIO VPCW125AG/T
VAIO VPC-W125AG/T
VAIO VPCW125AG/W
VAIO VPC-W125AG/W
VAIO VPCW125AG/WZ
VAIO VPC-W125AG/WZ
VAIO VPCW125AH/P
VAIO VPC-W125AH/P
VAIO VPCW125AH/T
VAIO VPC-W125AH/T
VAIO VPCW125AH/W
VAIO VPC-W125AH/W
VAIO VPCW126AG
VAIO VPC-W126AG
VAIO VPCW126AG/P
VAIO VPC-W126AG/P
VAIO VPCW126AG/T
VAIO VPC-W126AG/T
VAIO VPCW126AG/W
VAIO VPC-W126AG/W
VAIO VPCW126AG/WZ
VAIO VPC-W126AG/WZ
VAIO VPCW127JC/P
VAIO VPC-W127JC/P
VAIO VPCW127JC/T
VAIO VPC-W127JC/T
VAIO VPCW127JC/W
VAIO VPC-W127JC/W
VAIO VPCW127JC/WZ
VAIO VPC-W127JC/WZ
VAIO VPCW12AAJ
VAIO VPC-W12AAJ
VAIO VPCW12AKJ
VAIO VPC-W12AKJ
VAIO VPCW12AVJ
VAIO VPC-W12AVJ
VAIO VPC-W12J1E/W
VAIO VPC-W12M1E/W
VAIO VPCW12S1E/P
VAIO VPC-W12S1E/P
VAIO VPCW12S1E/T
VAIO VPC-W12S1E/T
VAIO VPCW12S1E/W
VAIO VPC-W12S1E/W
VAIO VPC-W12S1R
VAIO VPCW211AX/L
VAIO VPCW211AX/P
VAIO VPCW211AX/T
VAIO VPCW211AX/W
VAIO VPCW213AG/L
VAIO VPCW213AG/P
VAIO VPC-W213AG/P
VAIO VPCW213AG/T
VAIO VPCW213AG/W
VAIO VPCW215AG/L
VAIO VPCW215AX/L
VAIO VPCW216AA/L
VAIO VPC-W216AA/L
VAIO VPCW216AG/L
VAIO VPC-W216AG/L
VAIO VPCW216AG/P
VAIO VPC-W216AG/P
VAIO VPCW216AG/T
VAIO VPC-W216AG/T
VAIO VPCW216AG/W
VAIO VPC-W216AG/W
VAIO VPCW216AH/L
VAIO VPC-W216AH/L
VAIO VPCW216AH/P
VAIO VPC-W216AH/P
VAIO VPCW216AH/T
VAIO VPC-W216AH/T
VAIO VPCW216AH/W
VAIO VPC-W216AH/W
VAIO VPCW217AG/L
VAIO VPC-W217AG/L
VAIO VPCW217JC
VAIO VPC-W217JC
VAIO VPCW217JC/L
VAIO VPC-W217JC/L
VAIO VPCW217JC/P
VAIO VPC-W217JC/P
VAIO VPCW217JC/T
VAIO VPC-W217JC/T
VAIO VPCW217JC/W
VAIO VPC-W217JC/W
VAIO VPCW218AG/L
VAIO VPC-W218AG/L
VAIO VPCW218AGL
VAIO VPC-W218AGL
VAIO VPCW218JC
VAIO VPC-W218JC
VAIO VPCW218JC/L
VAIO VPC-W218JC/L
VAIO VPCW218JC/P
VAIO VPC-W218JC/P
VAIO VPCW218JC/T
VAIO VPC-W218JC/T
VAIO VPCW218JC/W
VAIO VPC-W218JC/W
VAIO VPCW219AG/L
VAIO VPC-W219AG/L
VAIO VPCW219AJ/L
VAIO VPC-W219AJ/L
VAIO VPCW219AJ/P
VAIO VPC-W219AJ/P
VAIO VPCW219AJ/W
VAIO VPC-W219AJ/W
VAIO VPCW219AJ/WI
VAIO VPCW21AAJ
VAIO VPC-W21AAJ
VAIO VPCW21AKJ
VAIO VPC-W21AKJ
VAIO VPCW21AVJ
VAIO VPC-W21AVJ
VAIO VPCW21BAG/Z
VAIO VPC-W21BAG/Z
VAIO VPC-W21BAGZ
VAIO VPCW21EAG/WI
VAIO VPCW221AX
VAIO VPCW221AX/Z