Sony Vaio BPS22 for VPC EA EB EE 14, 15, series 6 Cell Compatible battery
Replacement Laptop Battery for Sony VGP-BPS22A
If you need a replacement battery for your Sony VGP-BPS22A laptop computer, you should look for the most cost effective and longest lasting laptop battery available. Our custom engineered Sony VGP-BPS22A Professional Series replacement laptop batteries are the first and only high capacity extended longer life battery upgrade available. This battery is manufactured using the highest quality battery cells with integrated charge indicator LEDs. Depending on the model some upgrade will last up to 68% longer than your factory issued laptop battery. Longer life means more uptime for your batteries and better performance from your computer. Guaranteed quality Professional laptop batteries with a risk free 30 day return policy makes Laptop Battery One replacement laptop computer batteries the best value on the market.
High Performance Laptop Batteries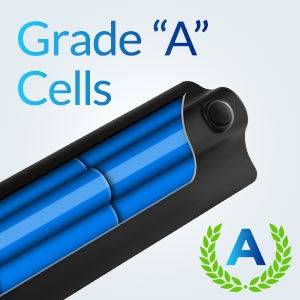 Top Quality Battery Cells
When it comes to laptop batteries – it all boils down to the battery cells inside. Our batteries are equipped with Top A+ Grade cells which ensure quality performance.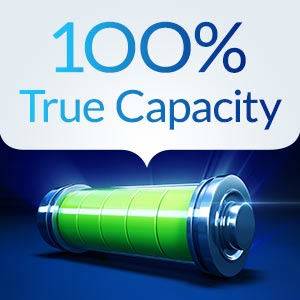 True Capacity
Don't fall for fake capacity ads out there. All of our batteries are rigorously tested to meet or exceed OEM's specifications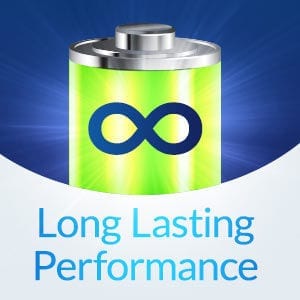 Built To Perform
We've incorporated Grade A NMC battery cells to ensure longer battery life and durability
Use it anywhere you go. Get optimum performance at every stage of your life.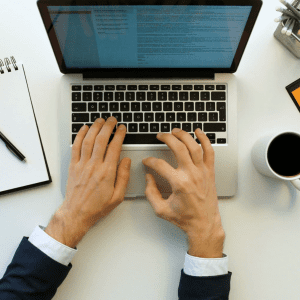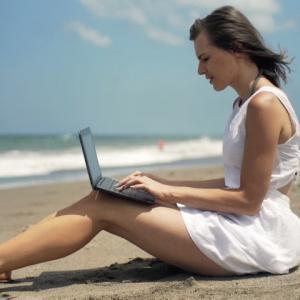 Compatibles Part Numbers
Fits Models
VAIO PCG-61211L
VAIO PCG-61211T
VAIO PCG-61212T
VAIO PCG-61215L
VAIO PCG-61311L
VAIO PCG-61312L
VAIO PCG-61313L
VAIO PCG-61315L
VAIO PCG-61316L
VAIO PCG-61317L
VAIO PCG-61511L
VAIO PCG-61511T
VAIO PCG-61611L
VAIO PCG-71211M
VAIO PCG-71211W
VAIO PCG-71212L
VAIO PCG-71212M
VAIO PCG-71212T
VAIO PCG-71213L
VAIO PCG-71213M
VAIO PCG-71215L
VAIO PCG-71216L
VAIO PCG-71217L
VAIO PCG-71218L
VAIO PCG-71311L
VAIO PCG-71311M
VAIO PCG-71312L
VAIO PCG-71312M
VAIO PCG-71313L
VAIO PCG-71313M
VAIO PCG-71314L
VAIO PCG-71315L
VAIO PCG-71316L
VAIO PCG-71317L
VAIO PCG-71318L
VAIO PCG-71411L
VAIO PCG-71511L
VAIO PCG-71511M
VAIO PCG-71911M
VAIO PCG-91111L
VAIO PCG-91112L
VAIO VPCE1Z1E
VAIO VPCEA1
VAIO VPCEA100C
VAIO VPCEA12
VAIO VPCEA12EA/BI
VAIO VPCEA12EG/WI
VAIO VPCEA12EH/WI
VAIO VPCEA12EN/BI
VAIO VPCEA13
VAIO VPCEA13EH/L
VAIO VPCEA13EN/L
VAIO VPCEA15
VAIO VPCEA15FA/B
VAIO VPCEA15FA/P
VAIO VPCEA15FA/W
VAIO VPCEA15FG
VAIO VPCEA15FG/B
VAIO VPCEA15FG/P
VAIO VPCEA15FG/W
VAIO VPCEA15FN/L
VAIO VPCEA16
VAIO VPCEA16E
VAIO VPCEA16EC
VAIO VPCEA16EC/P
VAIO VPCEA16FA/B
VAIO VPCEA16FA/L
VAIO VPCEA16FA/P
VAIO VPCEA16FA/W
VAIO VPCEA16FG/B
VAIO VPCEA16FG/G
VAIO VPCEA16FG/L
VAIO VPCEA16FG/P
VAIO VPCEA16FG/W
VAIO VPCEA16FH/B
VAIO VPCEA16FH/G
VAIO VPCEA16FH/L
VAIO VPCEA16FH/P
VAIO VPCEA16FH/W
VAIO VPCEA17
VAIO VPCEA17FG/B
VAIO VPCEA17FH/B
VAIO VPCEA18EC
VAIO VPCEA18EC/L
VAIO VPCEA1AGG/BI
VAIO VPCEA1BGN/BI
VAIO VPCEA1S
VAIO VPCEA1S1C
VAIO VPCEA1S1E
VAIO VPCEA1S1E/B
VAIO VPCEA1S1E/G
VAIO VPCEA1S1E/L
VAIO VPCEA1S1E/P
VAIO VPCEA1S1E/W
VAIO VPCEA1S1R
VAIO VPCEA1S2C
VAIO VPCEA1S3C
VAIO VPCEA1S5C
VAIO VPCEA1Z1E
VAIO VPCEA1Z1E/B
VAIO VPCEA2
VAIO VPCEA20
VAIO VPCEA21
VAIO VPCEA21EG/BI
VAIO VPCEA21EH/BI
VAIO VPCEA21EN/BI
VAIO VPCEA21FDBJ
VAIO VPCEA21FDPI
VAIO VPCEA21FDT
VAIO VPCEA21FX/BI
VAIO VPCEA22
VAIO VPCEA22EA/BI
VAIO VPCEA22EG/BI
VAIO VPCEA22EG/WI
VAIO VPCEA22EH/WI
VAIO VPCEA22EN/WI
VAIO VPCEA22FXG
VAIO VPCEA22FXL
VAIO VPCEA22FXP
VAIO VPCEA23
VAIO VPCEA23EH/B
VAIO VPCEA23EH/L
VAIO VPCEA23EH/P
VAIO VPCEA23EH/W
VAIO VPCEA23EN/B
VAIO VPCEA23EN/L
VAIO VPCEA23EN/P
VAIO VPCEA23EN/W
VAIO VPCEA24FM
VAIO VPCEA24FM/B
VAIO VPCEA24FM/P
VAIO VPCEA24FM/W
VAIO VPCEA25
VAIO VPCEA25EC
VAIO VPCEA25FA/B
VAIO VPCEA25FA/P
VAIO VPCEA25FA/W
VAIO VPCEA25FG
VAIO VPCEA25FG/B
VAIO VPCEA25FG/L
VAIO VPCEA25FG/P
VAIO VPCEA25FG/W
VAIO VPCEA25FN/L
VAIO VPCEA25FX/T
VAIO VPCEA26
VAIO VPCEA26FA/BQ
VAIO VPCEA26FA/N
VAIO VPCEA26FA/PJ
VAIO VPCEA26FF/B
VAIO VPCEA26FF/P
VAIO VPCEA26FF/W
VAIO VPCEA26FG/BQ
VAIO VPCEA26FG/N
VAIO VPCEA26FG/PJ
VAIO VPCEA27EC
VAIO VPCEA27FX/B
VAIO VPCEA27FX/G
VAIO VPCEA28EC
VAIO VPCEA290X CTO
VAIO VPCEA290X-S CTO
VAIO VPCEA2FFX
VAIO VPCEA2JFX/B
VAIO VPCEA2JFX/G
VAIO VPCEA2JFX/L
VAIO VPCEA2JFX/P
VAIO VPCEA2JFX/W
VAIO VPCEA2KGX/B
VAIO VPCEA2M1R
VAIO VPCEA2MGX
VAIO VPCEA2S1E
VAIO VPCEA2S1E/B
VAIO VPCEA2S1E/G
VAIO VPCEA2S1E/L
VAIO VPCEA2S1E/P
VAIO VPCEA2S1E/W
VAIO VPCEA2S1R
VAIO VPCEA2SGX/BI
VAIO VPCEA2TGX
VAIO VPCEA2UFX
VAIO VPCEA2UFX/P
VAIO VPCEA2VFX
VAIO VPCEA2VGX/T
VAIO VPCEA3
VAIO VPCEA31
VAIO VPCEA31EG/BI
VAIO VPCEA31EN/BI
VAIO VPCEA32
VAIO VPCEA32EA/BI
VAIO VPCEA32EA/WI
VAIO VPCEA32EG/BI
VAIO VPCEA32EH/WI
VAIO VPCEA32EN/BI
VAIO VPCEA33EN/L
VAIO VPCEA35
VAIO VPCEA35EC/BI
VAIO VPCEA35FA/B
VAIO VPCEA35FA/P
VAIO VPCEA35FA/W
VAIO VPCEA35FG/L
VAIO VPCEA35FH/L
VAIO VPCEA36
VAIO VPCEA36FA/N
VAIO VPCEA36FF/B
VAIO VPCEA36FF/P
VAIO VPCEA36FF/W
VAIO VPCEA36FG/B
VAIO VPCEA36FG/BQ
VAIO VPCEA36FG/G
VAIO VPCEA36FG/L
VAIO VPCEA36FG/N
VAIO VPCEA36FG/P
VAIO VPCEA36FG/PJ
VAIO VPCEA36FG/W
VAIO VPCEA36FH/P
VAIO VPCEA36FW/B
VAIO VPCEA36FW/P
VAIO VPCEA36FW/W
VAIO VPCEA37
VAIO VPCEA37EC/P
VAIO VPCEA37FA/B
VAIO VPCEA37FG/B
VAIO VPCEA37FH/B
VAIO VPCEA37FW/B
VAIO VPCEA38
VAIO VPCEA38EC/L
VAIO VPCEA3BGN/BI
VAIO VPCEA3CFX/B
VAIO VPCEA3CFX/L
VAIO VPCEA3CFX/P
VAIO VPCEA3CFX/V
VAIO VPCEA3CFX/W
VAIO VPCEA3L1E
VAIO VPCEA3L1E/B
VAIO VPCEA3L1E/G
VAIO VPCEA3L1E/L
VAIO VPCEA3L1E/P
VAIO VPCEA3L1E/W
VAIO VPCEA3M1E
VAIO VPCEA3M1E/B
VAIO VPCEA3M1E/G
VAIO VPCEA3M1E/L
VAIO VPCEA3M1E/P
VAIO VPCEA3M1E/V
VAIO VPCEA3M1E/W
VAIO VPCEA3M1R
VAIO VPCEA3S1E
VAIO VPCEA3S1E/B
VAIO VPCEA3S1E/G
VAIO VPCEA3S1E/L
VAIO VPCEA3S1E/P
VAIO VPCEA3S1E/V
VAIO VPCEA3S1E/W
VAIO VPCEA3S1R
VAIO VPCEA3SFX/BQ
VAIO VPCEA3SFX/N
VAIO VPCEA3X5004W
VAIO VPCEA3X5006W
VAIO VPCEA3X5013B
VAIO VPCEA3X5014B
VAIO VPCEA3X5016B
VAIO VPCEA3X5017B
VAIO VPCEA3X5018W
VAIO VPC-EA3X5E
VAIO VPCEA3Z1R
VAIO VPCEA42
VAIO VPCEA42EA/BI
VAIO VPCEA42EG/BI
VAIO VPCEA42EG/WI
VAIO VPCEA42EH/WI
VAIO VPCEA43
VAIO VPCEA43EG/B
VAIO VPCEA43EG/P
VAIO VPCEA43EG/W
VAIO VPCEA45
VAIO VPCEA45FA/B
VAIO VPCEA45FA/W
VAIO VPCEA45FG/B
VAIO VPCEA45FG/L
VAIO VPCEA45FG/P
VAIO VPCEA45FG/W
VAIO VPCEA45FH/B
VAIO VPCEA45FH/L
VAIO VPCEA45FH/P
VAIO VPCEA45FH/W
VAIO VPCEA46
VAIO VPCEA46FG/B
VAIO VPCEA46FG/L
VAIO VPCEA46FG/W
VAIO VPCEA4AFX/B
VAIO VPCEA4AFX/L
VAIO VPCEA4AFX/P
VAIO VPCEA4AFX/V
VAIO VPCEA4AFX/W
VAIO VPCEA4BGN/BI
VAIO VPCEA4M1R
VAIO VPCEA4S1E
VAIO VPCEB1
VAIO VPCEB10
VAIO VPCEB11FD
VAIO VPCEB11FM
VAIO VPCEB11FM/BI
VAIO VPCEB11FM/T
VAIO VPCEB11FM/WI
VAIO VPCEB11FX
VAIO VPCEB11FX/BI
VAIO VPCEB11FX/T
VAIO VPCEB11FX/WI
VAIO VPCEB11GX
VAIO VPCEB11GX/BI
VAIO VPCEB11GX/T
VAIO VPCEB11GX/WI
VAIO VPCEB12EG/BI
VAIO VPCEB12EG/WI
VAIO VPCEB12EN/BI
VAIO VPCEB12EN/WI
VAIO VPCEB12FX
VAIO VPCEB12FX/BI
VAIO VPCEB12FX/BIC
VAIO VPCEB12FX/T
VAIO VPCEB13FA/BI
VAIO VPCEB13FA/WI
VAIO VPCEB13FG
VAIO VPCEB13FG/BI
VAIO VPCEB13FG/WI
VAIO VPCEB13FX/BI
VAIO VPCEB14EN/BI
VAIO VPCEB14EN/WI
VAIO VPCEB14FX
VAIO VPCEB14FX/BI
VAIO VPCEB14FX/T
VAIO VPCEB14FX/WI
VAIO VPCEB15
VAIO VPCEB15FA/B
VAIO VPCEB15FA/W
VAIO VPCEB15FG
VAIO VPCEB15FG/B
VAIO VPCEB15FG/P
VAIO VPCEB15FG/W
VAIO VPCEB15FH/B
VAIO VPCEB15FH/P
VAIO VPCEB15FH/W
VAIO VPCEB15FM
VAIO VPCEB15FM/BI
VAIO VPCEB15FM/T
VAIO VPCEB15FM/WI
VAIO VPCEB15FW
VAIO VPCEB15FX
VAIO VPCEB15FX/BI
VAIO VPCEB15FX/T
VAIO VPCEB15FX/WI
VAIO VPCEB15GB
VAIO VPCEB16FG
VAIO VPCEB16FG/B
VAIO VPCEB16FG/G
VAIO VPCEB16FG/L
VAIO VPCEB16FG/P
VAIO VPCEB16FG/W
VAIO VPCEB16FX
VAIO VPCEB16FX/B
VAIO VPCEB16FX/G
VAIO VPCEB16FX/L
VAIO VPCEB16FX/P
VAIO VPCEB16FX/W
VAIO VPCEB17
VAIO VPCEB17FA/B
VAIO VPCEB17FA/W
VAIO VPCEB17FG
VAIO VPCEB17FG/B
VAIO VPCEB17FG/W
VAIO VPCEB17FW
VAIO VPCEB17FX
VAIO VPCEB17FX/B
VAIO VPCEB17FX/G
VAIO VPCEB17FX/L
VAIO VPCEB17FX/P
VAIO VPCEB17FX/W
VAIO VPCEB18
VAIO VPCEB18EC
VAIO VPCEB18EC/T
VAIO VPCEB18EC/WI
VAIO VPCEB190X
VAIO VPCEB19FX
VAIO VPCEB19GX
VAIO VPCEB1AFJ
VAIO VPCEB1AFX
VAIO VPCEB1AFX/B
VAIO VPCEB1AGG
VAIO VPCEB1AGG/BI
VAIO VPCEB1AGJ
VAIO VPCEB1AGX
VAIO VPCEB1AGX/BI
VAIO VPCEB1AHJ
VAIO VPCEB1AVJ
VAIO VPCEB1BGX
VAIO VPCEB1BGX/BI
VAIO VPCEB1CGX
VAIO VPCEB1CGX/BI
VAIO VPCEB1DGX
VAIO VPCEB1DGX/BI
VAIO VPCEB1E0E
VAIO VPCEB1E0E/T
VAIO VPCEB1E0E/WI
VAIO VPCEB1E1E
VAIO VPCEB1E1E/WI
VAIO VPCEB1E1R
VAIO VPCEB1E8E
VAIO VPCEB1E9E
VAIO VPCEB1E9J
VAIO VPCEB1E9J/BJ
VAIO VPCEB1E9R
VAIO VPCEB1EGX
VAIO VPCEB1EGX/BI
VAIO VPCEB1FGX
VAIO VPCEB1FGX/BI
VAIO VPCEB1GGX
VAIO VPCEB1GGX/BI
VAIO VPCEB1HGX
VAIO VPCEB1HGX/BI
VAIO VPCEB1J
VAIO VPCEB1J1E
VAIO VPCEB1J1E/WI
VAIO VPCEB1J8E
VAIO VPCEB1JFX
VAIO VPCEB1JFX/B
VAIO VPCEB1JFX/G
VAIO VPCEB1JFX/L
VAIO VPCEB1JFX/P
VAIO VPCEB1JFX/W
VAIO VPCEB1KGX
VAIO VPCEB1KGX/B
VAIO VPCEB1KGX/W
VAIO VPCEB1LFX
VAIO VPCEB1LFX/BI
VAIO VPCEB1LFX/WI
VAIO VPCEB1M0E
VAIO VPCEB1M0E/WI
VAIO VPCEB1M1E
VAIO VPCEB1M1E/BJ
VAIO VPCEB1M1E/T
VAIO VPCEB1M1E/WI
VAIO VPCEB1M1R
VAIO VPCEB1MFX
VAIO VPCEB1MFX/BI
VAIO VPCEB1NFX
VAIO VPCEB1NFX/B
VAIO VPCEB1NFX/L
VAIO VPCEB1NFX/P
VAIO VPCEB1NFX/W
VAIO VPCEB1PFX
VAIO VPCEB1PFX/B
VAIO VPCEB1QGX
VAIO VPCEB1QGX/BI
VAIO VPCEB1RGX
VAIO VPCEB1RGX/BI
VAIO VPCEB1S
VAIO VPCEB1S0E
VAIO VPCEB1S0E/BJ
VAIO VPCEB1S0E/WI
VAIO VPCEB1S1E
VAIO VPCEB1S1E/BJ
VAIO VPCEB1S1E/WI
VAIO VPCEB1S1R
VAIO VPCEB1S8E
VAIO VPCEB1Z0E
VAIO VPCEB1Z0E/B
VAIO VPCEB1Z1E
VAIO VPCEB1Z1E/B
VAIO VPCEB1Z1R
VAIO VPCEB2
VAIO VPCEB20
VAIO VPCEB21
VAIO VPCEB21EG/BI
VAIO VPCEB21EN/BI
VAIO VPCEB21FDBQ
VAIO VPCEB21FDWI
VAIO VPCEB21FG/BI
VAIO VPCEB21FG/PI
VAIO VPCEB22EG/BI
VAIO VPCEB22EG/WI
VAIO VPCEB22EN/BI
VAIO VPCEB22EN/WI
VAIO VPCEB23FG/BI
VAIO VPCEB23FG/WI
VAIO VPCEB24EN/BI
VAIO VPCEB24EN/WI
VAIO VPCEB25FG/B
VAIO VPCEB25FG/P
VAIO VPCEB25FG/W
VAIO VPCEB25FH/G
VAIO VPCEB25FH/L
VAIO VPCEB25FH/P
VAIO VPCEB25FH/W
VAIO VPCEB25FW
VAIO VPCEB26FA/B
VAIO VPCEB26FA/W
VAIO VPCEB26FF/B
VAIO VPCEB26FG/B
VAIO VPCEB26FG/G
VAIO VPCEB26FG/L
VAIO VPCEB26FG/P
VAIO VPCEB26FG/W
VAIO VPCEB27
VAIO VPCEB27FA/B
VAIO VPCEB27FA/W
VAIO VPCEB27FDG
VAIO VPCEB27FDL
VAIO VPCEB27FDP
VAIO VPCEB27FDW
VAIO VPCEB27FG/B
VAIO VPCEB27FG/W
VAIO VPCEB27FX/L
VAIO VPCEB2E1E
VAIO VPCEB2E1E/WI
VAIO VPCEB2E1R
VAIO VPCEB2E9E
VAIO VPCEB2E9E/BQ
VAIO VPCEB2E9R
VAIO VPCEB2JFX/B
VAIO VPCEB2JFX/G
VAIO VPCEB2JFX/L
VAIO VPCEB2JFX/P
VAIO VPCEB2JFX/W
VAIO VPCEB2L9E
VAIO VPCEB2L9E/BQ
VAIO VPCEB2M0E
VAIO VPCEB2M0E/PI
VAIO VPCEB2M0E/T
VAIO VPCEB2M0E/WI
VAIO VPCEB2M1E
VAIO VPCEB2M1R
VAIO VPCEB2S1E
VAIO VPCEB2S1E/BQ
VAIO VPCEB2S1E/PI
VAIO VPCEB2S1E/WI
VAIO VPCEB2S1R
VAIO VPCEB2Z0E
VAIO VPCEB2Z1E
VAIO VPCEB2Z1E/BQ
VAIO VPCEB2Z1R
VAIO VPCEB3
VAIO VPCEB31EA/BI
VAIO VPCEB31EA/PI
VAIO VPCEB31EA/WI
VAIO VPCEB31EG/BI
VAIO VPCEB31EG/PI
VAIO VPCEB31EG/WI
VAIO VPCEB31EN/BI
VAIO VPCEB31FG/BI
VAIO VPCEB31FG/PI
VAIO VPCEB31FG/WI
VAIO VPCEB32EG/BI
VAIO VPCEB32EG/WI
VAIO VPCEB32EN/BI
VAIO VPCEB32EN/WI
VAIO VPCEB33
VAIO VPCEB33FG/BI
VAIO VPCEB33FG/WI
VAIO VPCEB34EN/BI
VAIO VPCEB34EN/WI
VAIO VPCEB35
VAIO VPCEB35FG/B
VAIO VPCEB35FG/G
VAIO VPCEB35FG/L
VAIO VPCEB35FG/P
VAIO VPCEB35FG/W
VAIO VPCEB35FH/B
VAIO VPCEB35FH/L
VAIO VPCEB35FH/W
VAIO VPCEB35FW/P
VAIO VPCEB35FW/W
VAIO VPCEB35FX/WI
VAIO VPCEB36FA/B
VAIO VPCEB36FA/W
VAIO VPCEB36FF/B
VAIO VPCEB36FG/B
VAIO VPCEB36FG/G
VAIO VPCEB36FG/L
VAIO VPCEB36FG/P
VAIO VPCEB36FG/W
VAIO VPCEB37
VAIO VPCEB37FG/B
VAIO VPCEB37FG/W
VAIO VPCEB37FH/B
VAIO VPCEB37FW/B
VAIO VPCEB37FW/W
VAIO VPCEB3AGG/BI
VAIO VPCEB3BFX/B
VAIO VPCEB3BFX/W
VAIO VPCEB3CFX/BJ
VAIO VPCEB3CFX/WI
VAIO VPCEB3E1E
VAIO VPCEB3E1E/PI
VAIO VPCEB3E1E/WI
VAIO VPCEB3E1R
VAIO VPCEB3E8E
VAIO VPCEB3E8E/WI
VAIO VPCEB3E9E
VAIO VPCEB3E9E/BQ
VAIO VPCEB3F4E
VAIO VPCEB3F4E/WI
VAIO VPCEB3J0E
VAIO VPCEB3J0E/WI
VAIO VPCEB3J1E
VAIO VPCEB3J1E/BQ
VAIO VPCEB3J1E/T
VAIO VPCEB3L0E
VAIO VPCEB3L0E/BQ
VAIO VPCEB3L1E
VAIO VPCEB3L1E/BQ
VAIO VPCEB3L1E/PI
VAIO VPCEB3L1E/T
VAIO VPCEB3L1E/WI
VAIO VPCEB3L9E
VAIO VPCEB3L9E/BQ
VAIO VPCEB3M1E
VAIO VPCEB3M1E/BQ
VAIO VPCEB3M1R
VAIO VPCEB3QFX/WI
VAIO VPCEB3S1E
VAIO VPCEB3S1E/BQ
VAIO VPCEB3S1R
VAIO VPCEB3X5004B
VAIO VPCEB3X5006B
VAIO VPCEB3X5008B
VAIO VPC-EB3X5E
VAIO VPCEB3Z1E
VAIO VPCEB3Z1E/BQ
VAIO VPCEB3Z1R
VAIO VPCEB4
VAIO VPCEB42
VAIO VPCEB42EG/BI
VAIO VPCEB42EG/WI
VAIO VPCEB43
VAIO VPCEB43FG/BI
VAIO VPCEB43FG/WI
VAIO VPCEB44
VAIO VPCEB44EA/BI
VAIO VPCEB44EA/WI
VAIO VPCEB44EG/WI
VAIO VPCEB44EN/BI
VAIO VPCEB44EN/WI
VAIO VPCEB45
VAIO VPCEB45FF/B
VAIO VPCEB45FG/B
VAIO VPCEB45FG/G
VAIO VPCEB45FG/L
VAIO VPCEB45FG/P
VAIO VPCEB45FG/W
VAIO VPCEB45FH/B
VAIO VPCEB45FH/L
VAIO VPCEB45FH/W
VAIO VPCEB45FW/B
VAIO VPCEB45FW/P
VAIO VPCEB45FW/W
VAIO VPCEB46
VAIO VPCEB46FA/B
VAIO VPCEB46FA/W
VAIO VPCEB46FG/B
VAIO VPCEB46FG/L
VAIO VPCEB46FG/W
VAIO VPCEB4AFX/BJ
VAIO VPCEB4AFX/WI
VAIO VPCEB4E0E
VAIO VPCEB4E1E
VAIO VPCEB4E1E/WI
VAIO VPCEB4E1R
VAIO VPCEB4E9E
VAIO VPCEB4E9E/BQ
VAIO VPCEB4E9R
VAIO VPCEB4J0E
VAIO VPCEB4J0E/WI
VAIO VPCEB4J1E
VAIO VPCEB4J1R
VAIO VPCEB4L1E
VAIO VPCEB4L1E/BQ
VAIO VPCEB4L1E/T
VAIO VPCEB4L1E/WI
VAIO VPCEB4L1R
VAIO VPCEB4L9E
VAIO VPCEB4L9E/BQ
VAIO VPCEB4M1E
VAIO VPCEB4M1E/PI
VAIO VPCEB4M1E/T
VAIO VPCEB4M1E/WI
VAIO VPCEB4M1R
VAIO VPCEB4S1E
VAIO VPCEB4S1E/WI
VAIO VPCEB4S1R
VAIO VPCEB4X0E
VAIO VPCEB4X0E/BQ
VAIO VPCEB4X1E
VAIO VPCEB4X8E
VAIO VPCEB4Z0E
VAIO VPCEB4Z1E
VAIO VPCEB4Z1R
VAIO VPCEBM1E
VAIO VPCEC1
VAIO VPCEC15FG/BI
VAIO VPCEC15FGBI
VAIO VPCEC1M1
VAIO VPCEC1M1E
VAIO VPCEC1M1E/WI
VAIO VPCEC1M1R
VAIO VPCEC1S1E
VAIO VPCEC1S1E/BJ
VAIO VPCEC1S1R
VAIO VPCEC1Z1E/BJ
VAIO VPCEC2
VAIO VPCEC20
VAIO VPCEC25FDBJ
VAIO VPCEC2E9E
VAIO VPCEC2E9E/BJ
VAIO VPCEC2M1E
VAIO VPCEC2M1E/WI
VAIO VPCEC2M1R
VAIO VPCEC2RFX/BI
VAIO VPCEC2S0E
VAIO VPCEC2S0E/WI
VAIO VPCEC2S1E
VAIO VPCEC2S1E/BJ
VAIO VPCEC2S1R
VAIO VPCEC35FG/BI
VAIO VPCEC3AFX/BJ
VAIO VPCEC3E9E
VAIO VPCEC3E9E/BJ
VAIO VPCEC3L1E
VAIO VPCEC3L1E/WI
VAIO VPCEC3M1E
VAIO VPCEC3M1E/BJ
VAIO VPCEC3M1R
VAIO VPCEC3S0E
VAIO VPCEC3S0E/WI
VAIO VPCEC3S1E
VAIO VPCEC3S1E/BJ
VAIO VPCEC3S1R
VAIO VPCEC3X5003B
VAIO VPCEC3X5004B
VAIO VPCEC3X5005B
VAIO VPCEC3X5006B
VAIO VPCEC3X5007B
VAIO VPC-EC3X5E
VAIO VPCEC3Z1E
VAIO VPCEC3Z1E/BJ
VAIO VPCEC4AFX/BJ
VAIO VPCEC4E9E
VAIO VPCEC4L1E
VAIO VPCEC4M1E
VAIO VPCEC4M1R
VAIO VPCEC4S0E
VAIO VPCEC4S0E/WI
VAIO VPCEC4S1E
VAIO VPCEC4S1R
VAIO VPCEE20
VAIO VPCEE25FG/BI
VAIO VPCEE26FG/BI
VAIO VPCEE26FX/BI
VAIO VPCEE26FX/T
VAIO VPCEE26FX/WI
VAIO VPCEE2E1E
VAIO VPCEE2E1E/WI
VAIO VPCEE2E1R
VAIO VPCEE2M1E
VAIO VPCEE2M1E/WI
VAIO VPCEE2M1R
VAIO VPCEE2S1E
VAIO VPCEE2S1E/BQ
VAIO VPCEE2S1E/WI
VAIO VPCEE2S1R
VAIO VPCEE36FG/WI
VAIO VPCEE3E0E
VAIO VPCEE3E0E/WI
VAIO VPCEE3E1E
VAIO VPCEE3E1E/WI
VAIO VPCEE3E1R
VAIO VPCEE3J0E
VAIO VPCEE3J0E/BQ
VAIO VPCEE3J1E
VAIO VPCEE3J1E/WI
VAIO VPCEE3L0E
VAIO VPCEE3L0E/WI
VAIO VPCEE3M1E
VAIO VPCEE3M1E/BQ
VAIO VPCEE3M1E/WI
VAIO VPCEE3M1R
VAIO VPCEE3S1E
VAIO VPCEE3S1E/BQ
VAIO VPCEE3S1E/WI
VAIO VPCEE3Z0E
VAIO VPCEE3Z0E/BQ
VAIO VPCEE47EC
VAIO VPCEE47EC/BI
VAIO VPCEE47EC/WI
VAIO VPCEE4E1E
VAIO VPCEE4E1R
VAIO VPCEE4J1E
VAIO VPCEE4M1E
VAIO VPCEE4M1R
VAIO VPCEF20
VAIO VPCEF22FX/BI
VAIO VPCEF2E1E
VAIO VPCEF2E1E/WI
VAIO VPCEF2E1R
VAIO VPCEF2S1E
VAIO VPCEF2S1E/BI
VAIO VPCEF2S1E/WI
VAIO VPCEF2S1R
VAIO VPCEF3E1E
VAIO VPCEF3E1E/WI
VAIO VPC-EF3E1E/WI
VAIO VPCEF3E1R
VAIO VPCEF3S1E
VAIO VPCEF3S1E/BI
VAIO VPCEF3S1E/WI
VAIO VPCEF3S1R
VAIO VPCEF4E1E
VAIO VPCEF4E1R