Samsung 65w laptop charger 19v 3.16a charger, power adapter
₹1,999.00 GST Invoice (-50%)
You Save:
₹

1,000.00 (50.03%)
GST Invoice - Free Shipping*
Fit for Samsung Ad-6019r AD-6019R Adp-60zh 0335A1960 CPA09-004A A13-040N2A Laptop

Safety -Our Products Are Reliable And Trustworthy,Please Remember Not To Buy A Charger That Is Inferior And Will Damage Your Computer.

Output: 19V 3.16A 60W Input: 100-240V 50-60Hz

The new environmental protection circuit, low standby power consumption, low heat, with over-voltage, over current, Short circuit protection function;

Warranty: 10 days Money Back Guarantee/12 Months onsite Warranty support by Lap Gadgets

Reach our product expert at +91-261-3514669 for more information.
Available offers: (only 1 offer applicable)
Amit from Jamshedpur, Pritam from Patna & 3 others
bought this item recently.
Samsung 65w laptop charger 19v 3.16a charger, power adapter
The 65W Power Adapter boasts a unique, simple design with an encased, it offers you a lighter, more portable design than standard 65W adapters. CE/FCC/UL or ROHS Certified for Security,100% Compatibility With the Original.
Fit laptop models :Samsung Series 2 3 4 5 6 7 Chronos, Samsung ATIV Book 2 4, Samsung NP-R580 R480 R530 R540 R730 R780 N310 NB30 NC10 NC110 NC20 QX411 QX410 Q430 Q330 Q530 CPA09-004A AD-6019R ADP-60ZH BA44-00242A AA-PA2N40W AD-6019 and others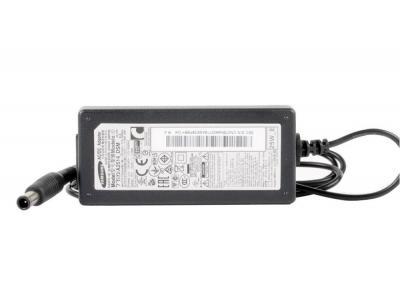 Use it anywhere you are, be it at your office or at your home. Get optimum performance anywhere you go.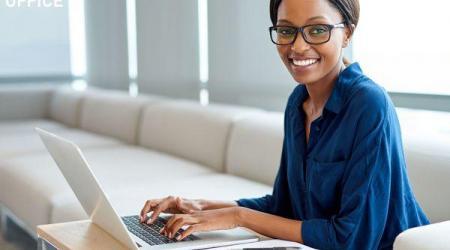 These high quality replacement AC Adapter for most Samsung laptops, convenient for your daily use. If you lose a power supply or simply want a back-up one on hand, it is absolutely the ideal choice! Made with advanced technique, it features stable and excellent performance, fast charging speed and high efficiency.
The sleek, compact design enables you to carry it easily. It is a breeze to tuck it into your bag for travelling or working away from home. You don't worry your laptop will run out of power any time!
Compatible with following laptop models:
Samsung 300E3A
Samsung 300E5A – NP300E5A-S01UK
Samsung 300E7A-A03UK
Samsung 300E7A-S01CZ
Samsung 300E7Z
Samsung 305V4A
Samsung 305V7A
Samsung E252
Samsung E271-JS01DE
Samsung E272
Samsung E3415-S01
Samsung E372
Samsung NB-RF510
Samsung NP200A5B-A02UK
Samsung NP300E3A
Samsung NP300E4Z
Samsung NP300E5AH
Samsung NP300E5ZI
Samsung NP300E7AI
Samsung NP300E7ZH
Samsung NP-300V4AI
Samsung NP305V
Samsung NP305V4AD
Samsung NP305V4ZD
Samsung NP305V5AD
Samsung NP305V5Z
Samsung NP305V7A
Samsung NP-E172-AS01DE
Samsung NP-E172-AS06DE
Samsung NP-E172-FS04DE
Samsung NP-E172RBM/DE
Samsung NP-E271
Samsung NP-E271-JS03DE
Samsung NP-E272-AS01DE/SEG
Samsung NP-E272-FS03DE/SEG
Samsung NP-E3415
Samsung NP-E372
Samsung NP-M730-JB01DE
Samsung NP-P230-JS02
Samsung NP-P430E
Samsung NP-P430-JB01US
Samsung NP-P430-JS06CN
Samsung NP-P480
Samsung NP-P530E
Samsung NP-P530-JA01UK
Samsung NP-P530-JA02US
Samsung NP-P530-JA04UK
Samsung NP-P530-JS01DE/KIT
Samsung NP-P560
Samsung NP-P580-JA01US
Samsung NP-P580-JA03DE/KIT
Samsung NP-P580-JA05
Samsung NP-P580-JS01
Samsung NP-P580-JS02AT
Samsung NP-P580-JS04DE
Samsung NP-P580-JS07CN
Samsung NP-P710-AA01DE
Samsung NP-Q320
Samsung NP-Q428-DS04
Samsung NP-Q428-DT01
Samsung NP-Q460
Samsung NP-Q530
Samsung NP-R420
Samsung NP-R425-JS02
Samsung NP-R425-JT01
Samsung NP-R428
Samsung NP-R428-DA01VN
Samsung NP-R428-DA02UA
Samsung NP-R428-DA04
Samsung NP-R428-DB01
Samsung NP-R428-DS01U
Samsung NP-R428-DS04TH
Samsung NP-R428-DS12CN
Samsung NP-R430
Samsung NP-R431-JS08CN
Samsung NP-R463
Samsung NP-R465H
Samsung NP-R468H
Samsung NP-R478
Samsung NP-R508
Samsung NP-R517
Samsung NP-R520
Samsung NP-R525
Samsung NP-R525-JS01UK
Samsung NP-R525-JS03RU
Samsung NP-R530-JA03UK
Samsung NP-R530-JA08UK
Samsung NP-R530-JA0HUK
Samsung NP-R540
Samsung NP-R540-JA02
Samsung NP-R540-JA06
Samsung NP-R540-JS02
Samsung NP-R540-JS06
Samsung NP-R540-JS0A
Samsung NP-R560
Samsung NP-R610
Samsung NP-R719-FA01DE
Samsung NP-R719-JA01UK
Samsung NP-R719-JS03BE
Samsung NP-R719-XA01FR
Samsung NP-RC408
Samsung NP-RC510
Samsung NP-RC520-S01NL
Samsung NP-RC710
Samsung NP-RC720-S02FR
Samsung NP-RF410-S02HK
Samsung NP-RF411-S02
Samsung NP-RF510E
Samsung NP-RF510-S01ZA
Samsung NP-RF510-S03
Samsung NP-RF510-S04
Samsung NP-RF510-S05RU
Samsung NP-RF511-S01CN
Samsung NP-RF511-S03
Samsung NP-RF710
Samsung NP-RF710-S02CA
Samsung NP-RF710-S04
Samsung NP-RF710-S06
Samsung NP-RF711-S01AU
Samsung NP-RF711-S02
Samsung NP-RF711-S03
Samsung NP-RV409-A01TH
Samsung NP-RV409-A02VN
Samsung NP-RV409-A04
Samsung NP-RV409E-S01VN
Samsung NP-RV409-S02
Samsung NP-RV440
Samsung NP-RV509-A01EE
Samsung NP-RV509-A02EE
Samsung NP-RV509-A04
Samsung NP-RV509-A07
Samsung NP-RV509-S01
Samsung NP-RV509-S02UA
Samsung NP-RV509-S04UA
Samsung NP-RV511
Samsung NP-RV511-A02DE
Samsung NP-RV511-A06UK
Samsung NP-RV511-S01CN
Samsung NP-RV511-S02DE
Samsung NP-RV511-S03FR
Samsung NP-RV540
Samsung NP-SA11-FA01DE
Samsung NP-SA11-FS08DE
Samsung NP-SE11
Samsung NP-SE11-AS06DE
Samsung NP-SE20BM/DE
Samsung NP-SE20-JS01DE/SEG
Samsung NT300E3A
Samsung NT300E5Z
Samsung NT-300V
Samsung NT305V
Samsung NT305V4Z
Samsung NT-E271
Samsung NT-E352
Samsung NT-P428
Samsung NT-P530-JA07/C
Samsung NT-P580-JS02
Samsung NT-P710
Samsung NT-Q530
Samsung NT-R428-DAD4S
Samsung NT-R530
Samsung NT-R540I
Samsung NT-R540-PA33
Samsung NT-R540-PS33
Samsung NT-R540-PS35S
Samsung NT-R540-PS53
Samsung NT-R540-PS56
Samsung NT-R540-PS65
Samsung NT-R540-PS6SE
Samsung NT-RC408
Samsung NT-RC420-A55S
Samsung NT-RC420-S56
Samsung NT-RC520
Samsung NT-RC520-A55D
Samsung NT-RC520-S35L
Samsung NT-RC708
Samsung NT-RC730
Samsung NT-RF410-S56M
Samsung NT-RF411-WL52
Samsung NT-RF510-S55L
Samsung NT-RF510-S76
Samsung NT-RF511-S65L
Samsung NT-RF511-S76S
Samsung NT-RF7102
Samsung NT-RF711
Samsung NT-RV409
Samsung NT-RV440
Samsung NT-RV511-A53D
Samsung NT-RV511-S35
Samsung NT-RV709
Samsung NT-SE20
Samsung P230-JS02CN
Samsung P428
Samsung P428-DA04
Samsung P428-DS03
Samsung P430-DA01
Samsung P430-JS07
Samsung P530
Samsung P530-JA02
Samsung P530-JA04UK
Samsung P530-JS01AU
Samsung P560
Samsung P580-JA03
Samsung P580-JS00UK
Samsung P580-JS02
Samsung P580-JS04
Samsung P580-JS08
Samsung P710-AA02DE
Samsung Q208
Samsung Q318
Samsung Q318-DS0G
Samsung Q318-DSOE
Samsung Q320-Aura P7450 Benks
Samsung Q428
Samsung Q428-DT01VN
Samsung Q460
Samsung Q528
Samsung R420
Samsung R425
Samsung R425-JS02
Samsung R425-JT01
Samsung R429
Samsung R440
Samsung R462
Samsung R465
Samsung R468
Samsung R470
Samsung R480Plus
Samsung R510 AS04
Samsung R510 FA01
Samsung R510 FA09
Samsung R510 FS09
Samsung R510 XE5V 7350
Samsung R517
Samsung R520H
Samsung R525
Samsung R525-JS01UK
Samsung R530
Samsung R540 – NP-R540-JA0CUK
Samsung R540-JA01
Samsung R540-JA05
Samsung R540-JS01
Samsung R540-JS05
Samsung R540-JS09
Samsung R580
Samsung R590 – NP-R590-JS1BUK
Samsung R710
Samsung R719-FA02NL
Samsung R719-JS03
Samsung R730 – NP-R730-JA02UK
Samsung R730 – NP-R730-JB05UK
Samsung R780 – NP-R780-JS02UK
Samsung R780 – NP-R780-JT02UK
Samsung RC408
Samsung RC510
Samsung RC520
Samsung RC708
Samsung RC720
Samsung RF410-S02
Samsung RF410-S04
Samsung RF411-S01
Samsung RF411-S65L
Samsung RF510E
Samsung RF510-S03
Samsung RF510-S05
Samsung RF511
Samsung RF511-S03
Samsung RF710 – NP-RF710-S02UK
Samsung RF710-S02
Samsung RF710-S03UK
Samsung RF710-S06
Samsung RF711-S01AU
Samsung RF711-S02
Samsung RF712
Samsung RV409-A01TH
Samsung RV409-A02VN
Samsung RV409-A04IN
Samsung RV409I
Samsung RV409-S02TH
Samsung RV413
Samsung RV509-A01
Samsung RV509-A02
Samsung RV509-A06
Samsung RV509-S01VN
Samsung RV509-S03UA
Samsung RV510 – NP-RV510-A0AUK
Samsung RV510 – NP-RV510-A0GUK
Samsung RV511 – NP-RV511-A07UK
Samsung RV511 – NP-RV511-S01UK
Samsung RV511-A03
Samsung RV511-A06
Samsung RV511-GGX
Samsung RV511-S03
Samsung RV511-S05ES
Samsung RV520 – NP-RV520-A07UK
Samsung RV711 – NP-RV711-A03UK
Samsung SE20-Aura
Samsung X360-34P
Samsung X460
Samsung X460-AS03
Samsung 300E4A
Samsung 300E5Z
Samsung 300E7A-A04
Samsung 300E7A-S01FR
Samsung 300V5A – NP300V5A-A05UK
Samsung 305V4Z
Samsung E152
Samsung E271
Samsung E271-JS01FR
Samsung E272-AS01DE
Samsung E3415-S02
Samsung E452
Samsung NB-RF710
Samsung NP200A5B-A02US
Samsung NP300E4A
Samsung NP300E4ZH
Samsung NP300E5AI
Samsung NP300E7A
Samsung NP300E7A-S02PL
Samsung NP300E7ZI
Samsung NP-300V5AI
Samsung NP-305V
Samsung NP305V4AH
Samsung NP305V4ZH
Samsung NP305V5AH
Samsung NP305V5ZD
Samsung NP-E152
Samsung NP-E172-AS03DE
Samsung NP-E172-FS01DE
Samsung NP-E172-FS05DE
Samsung NP-E251
Samsung NP-E271-FA01DE
Samsung NP-E271-JS03DE/SEG
Samsung NP-E272-FS01DE
Samsung NP-E272-JS01DE
Samsung NP-E3420
Samsung NP-E452
Samsung NP-P210
Samsung NP-P230-JS02CN
Samsung NP-P430-JA01
Samsung NP-P430-JS01
Samsung NP-P430-JS07
Samsung NP-P500
Samsung NP-P530I
Samsung NP-P530-JA01ZA
Samsung NP-P530-JA03
Samsung NP-P530-JA05
Samsung NP-P530-JS02
Samsung NP-P580
Samsung NP-P580-JA02
Samsung NP-P580-JA04
Samsung NP-P580-JA05IT
Samsung NP-P580-JS01AU
Samsung NP-P580-JS03
Samsung NP-P580-JS05
Samsung NP-P580-JS0A
Samsung NP-P710-AA02DE
Samsung NP-Q428
Samsung NP-Q428-DS04VN
Samsung NP-Q428-DT01VN
Samsung NP-Q470
Samsung NP-Q530-JS05SE
Samsung NP-R425
Samsung NP-R425-JS03
Samsung NP-R425-JT03
Samsung NP-R428-BD01VN
Samsung NP-R428-DA02
Samsung NP-R428-DA03
Samsung NP-R428-DA04CN
Samsung NP-R428-DB01AE
Samsung NP-R428-DS01UA
Samsung NP-R428-DS0BCN
Samsung NP-R428-DS13CN
Samsung NP-R431
Samsung NP-R440
Samsung NP-R463H
Samsung NP-R466
Samsung NP-R469
Samsung NP-R480
Samsung NP-R509
Samsung NP-R518
Samsung NP-R520H
Samsung NP-R525-JS01
Samsung NP-R525-JS02
Samsung NP-R530
Samsung NP-R530-JA04UK
Samsung NP-R530-JA09UK
Samsung NP-R530-JA0JUK
Samsung NP-R540E
Samsung NP-R540-JA03
Samsung NP-R540-JA07
Samsung NP-R540-JS03
Samsung NP-R540-JS07
Samsung NP-R540-JS0B
Samsung NP-R580
Samsung NP-R620
Samsung NP-R719-FA01UK
Samsung NP-R719-JA02UK
Samsung NP-R719-JS03DE
Samsung NP-R720
Samsung NP-RC410
Samsung NP-RC512
Samsung NP-RC520-S02NL
Samsung NP-RC720
Samsung NP-RC730
Samsung NP-RF411
Samsung NP-RF411-S03
Samsung NP-RF510-S01
Samsung NP-RF510-S02
Samsung NP-RF510-S03AT
Samsung NP-RF510-S04CN
Samsung NP-RF510-S05UK
Samsung NP-RF511-S01NZ
Samsung NP-RF511-S03AU
Samsung NP-RF710-S01
Samsung NP-RF710-S02US
Samsung NP-RF710-S04AU
Samsung NP-RF710-S06DE
Samsung NP-RF711-S01DE
Samsung NP-RF711-S02BE
Samsung NP-RF712
Samsung NP-RV409-A01VN
Samsung NP-RV409-A03
Samsung NP-RV409-A04IN
Samsung NP-RV409I
Samsung NP-RV409-S02VN
Samsung NP-RV509
Samsung NP-RV509-A01HU
Samsung NP-RV509-A02UA
Samsung NP-RV509-A04UA
Samsung NP-RV509-A07IN
Samsung NP-RV509-S01BG
Samsung NP-RV509-S03
Samsung NP-RV509-S05
Samsung NP-RV511-A01
Samsung NP-RV511-A05
Samsung NP-RV511-A07
Samsung NP-RV511-S01UK
Samsung NP-RV511-S02IT
Samsung NP-RV511-S04DE
Samsung NP-RV709
Samsung NP-SA11-FS03DE
Samsung NP-SA11-FS09DE
Samsung NP-SE11-AS01DE
Samsung NP-SE11-AS07DE
Samsung NP-SE20EBM/DE
Samsung NP-X360
Samsung NT300E4A
Samsung NT300E7A
Samsung NT305E
Samsung NT-305V
Samsung NT305V5A
Samsung NT-E272
Samsung NT-E452
Samsung NT-P430
Samsung NT-P580
Samsung NT-P580-JS02/C
Samsung NT-Q460
Samsung NT-R425
Samsung NT-R428-DS03TH
Samsung NT-R540
Samsung NT-R540-JS43
Samsung NT-R540-PA33J
Samsung NT-R540-PS33J
Samsung NT-R540-PS43
Samsung NT-R540-PS53M
Samsung NT-R540-PS56S
Samsung NT-R540-PS65S
Samsung NT-R540-PS6SS
Samsung NT-RC410
Samsung NT-RC420I
Samsung NT-RC508
Samsung NT-RC520-A33
Samsung NT-RC520H
Samsung NT-RC520-S55L
Samsung NT-RC710
Samsung NT-RF410
Samsung NT-RF411
Samsung NT-RF411-WT52
Samsung NT-RF510-S56
Samsung NT-RF510-S76S
Samsung NT-RF511-S66
Samsung NT-RF511-S77
Samsung NT-RF7103
Samsung NT-RF711-S76
Samsung NT-RV409-AD4S
Samsung NT-RV509
Samsung NT-RV511-A53S
Samsung NT-RV511-S53
Samsung NT-RV711
Samsung P210
Samsung P230-JS03
Samsung P428-DA01
Samsung P428-DA05
Samsung P428-DS04
Samsung P430-JA01
Samsung P460
Samsung P530-JA01
Samsung P530-JA03
Samsung P530-JA05
Samsung P530-JS02
Samsung P580
Samsung P580-JA04
Samsung P580-JS01
Samsung P580-JS02AU
Samsung P580-JS05
Samsung P580-Pro
Samsung P7450Benks
Samsung Q210
Samsung Q318-DS01
Samsung Q318-DS0H
Samsung Q320
Samsung Q320-Aura P7450 Darjo
Samsung Q428-DS02VN
Samsung Q430
Samsung Q460NP-Q460
Samsung Q530
Samsung R423
Samsung R425E
Samsung R425-JS02RU
Samsung R425-JT03
Samsung R430
Samsung R440 – NP-R440-JA01UK
Samsung R463
Samsung R465H
Samsung R468-DS03
Samsung R470H
Samsung R505
Samsung R510 AS05
Samsung R510 FA02
Samsung R510 FA0E
Samsung R510 FS0A
Samsung R510 XS01
Samsung R518H
Samsung R522
Samsung R525-E7P
Samsung R525-JS02
Samsung R538
Samsung R540-11
Samsung R540-JA02
Samsung R540-JA06
Samsung R540-JS02
Samsung R540-JS06
Samsung R540-JS0A
Samsung R580 – NP-R580-JT03UK
Samsung R610
Samsung R718
Samsung R719-JA01UK
Samsung R720
Samsung R730 – NP-R730-JA03UK
Samsung R730 – NP-R730-JB08UK
Samsung R780 – NP-R780-JS04UK
Samsung R780 – NP-R780-JT04UK
Samsung RC410
Samsung RC510 – NP-RC510-S03UK
Samsung RC520 – NP-RC520-A01UK
Samsung RC710
Samsung RC720 – NP-RC720-S02UK
Samsung RF410-S02CL
Samsung RF410-S56
Samsung RF411-S01CN
Samsung RF510
Samsung RF510-S01
Samsung RF510-S03AU
Samsung RF510-S05DE
Samsung RF511 – NP-RF511-A01UK
Samsung RF511-S03AU
Samsung RF710 – NP-RF710-S03UK
Samsung RF710-S02US
Samsung RF710-S04
Samsung RF711
Samsung RF711-S01DE
Samsung RF711-S02BE
Samsung RF712 – NP-RF712-S01UK
Samsung RV409-A01VN
Samsung RV409-A03
Samsung RV409E
Samsung RV409-S01
Samsung RV409-S02VN
Samsung RV415
Samsung RV509-A01BG
Samsung RV509-A03
Samsung RV509E
Samsung RV509-S02
Samsung RV510
Samsung RV510 – NP-RV510-A0BUK
Samsung RV511
Samsung RV511 – NP-RV511-A08UK
Samsung RV511 – NP-RV511-S03UK
Samsung RV511-A03AU
Samsung RV511-A06UK
Samsung RV511-S01
Samsung RV511-S03FR
Samsung RV513
Samsung RV709
Samsung RV720 – NP-RV720-A02UK
Samsung SE20-JS01DE
Samsung X360-AA02
Samsung X460 FA01
Samsung X460-AS04
Samsung 300E4Z
Samsung 300E7A
Samsung 300E7A-S01
Samsung 300E7A-S02
Samsung 300V5A – NP300V5A-A06UK
Samsung 305V5A
Samsung E172
Samsung E271-Aura
Samsung E271-JS02FR
Samsung E272-Aura
Samsung E3420
Samsung M730
Samsung NP200A4B-A02MY
Samsung NP300E
Samsung NP300E4AH
Samsung NP300E4ZI
Samsung NP300E5Z
Samsung NP300E7A-A04UK
Samsung NP-300E7A-S04
Samsung NP300V
Samsung NP305E
Samsung NP305V3A
Samsung NP305V4AI
Samsung NP305V4ZI
Samsung NP305V5AI
Samsung NP305V5ZH
Samsung NP-E152E
Samsung NP-E172-AS04DE
Samsung NP-E172-FS02DE
Samsung NP-E172-FS06DE
Samsung NP-E251E
Samsung NP-E271-FA01DE/SEG
Samsung NP-E272
Samsung NP-E272-FS02DE
Samsung NP-E272-JS02DE
Samsung NP-E352
Samsung NP–E452
Samsung NP-P230
Samsung NP-P428
Samsung NP-P430-JA01CN
Samsung NP-P430-JS01CN
Samsung NP-P430-JS07CN
Samsung NP-P510
Samsung NP-P530-JA01
Samsung NP-P530-JA02
Samsung NP-P530-JA03UK
Samsung NP-P530-JA05UK
Samsung NP-P530-JS03
Samsung NP-P580E
Samsung NP-P580-JA02SE
Samsung NP-P580-JA04IT
Samsung NP-P580-JS00
Samsung NP-P580-JS01UK
Samsung NP-P580-JS03DE/KIT
Samsung NP-P580-JS05DE
Samsung NP-P580-JS0ACN
Samsung NP-Q210
Samsung NP-Q428-DS02
Samsung NP-Q428-DS05
Samsung NP-Q428E
Samsung NP-Q520
Samsung NP-R410
Samsung NP-R425-JS01
Samsung NP-R425-JS04
Samsung NP-R425-JT03C
Samsung NP-R428-DA01IN
Samsung NP-R428-DA02CL
Samsung NP-R428-DA03TH
Samsung NP-R428-DA04IN
Samsung NP-R428-DB01IN
Samsung NP-R428-DS03TH
Samsung NP-R428-DS0ECN
Samsung NP-R428-DSOLCN
Samsung NP-R431-JS04CN
Samsung NP-R460
Samsung NP-R464
Samsung NP-R467
Samsung NP-R470
Samsung NP-R480Plus
Samsung NP-R510
Samsung NP-R518H
Samsung NP-R522
Samsung NP-R525-JS01DE
Samsung NP-R525-JS02UA
Samsung NP-R530-JA01UK
Samsung NP-R530-JA06UK
Samsung NP-R530-JA0CUK
Samsung NP-R530-JB01UK
Samsung NP-R540I
Samsung NP-R540-JA04
Samsung NP-R540-JA08
Samsung NP-R540-JS04
Samsung NP-R540-JS08
Samsung NP-R540-JS0C
Samsung NP-R580-JS06
Samsung NP-R700
Samsung NP-R719-JA01DE
Samsung NP-R719-JS01DE
Samsung NP-R719-JS05DE
Samsung NP-R730
Samsung NP-RC420
Samsung NP-RC518
Samsung NP-RC530
Samsung NP-RC720-S01FR
Samsung NP-RF410
Samsung NP-RF411-S01
Samsung NP-RF411-S03CN
Samsung NP-RF510-S01EE
Samsung NP-RF510-S02UK
Samsung NP-RF510-S03AU
Samsung NP-RF510-S05
Samsung NP-RF511
Samsung NP-RF511-S02
Samsung NP-RF511-S03US
Samsung NP-RF710-S01SE
Samsung NP-RF710-S03
Samsung NP-RF710-S05
Samsung NP-RF711
Samsung NP-RF711-S01NL
Samsung NP-RF711-S02UK
Samsung NP-RV409
Samsung NP-RV409-A02
Samsung NP-RV409-A03IN
Samsung NP-RV409E
Samsung NP-RV409-S01
Samsung NP-RV413
Samsung NP-RV509-A
Samsung NP-RV509-A01RO
Samsung NP-RV509-A03
Samsung NP-RV509-A06
Samsung NP-RV509E
Samsung NP-RV509-S01HU
Samsung NP-RV509-S03UA
Samsung NP-RV509-S05UA
Samsung NP-RV511-A01UK
Samsung NP-RV511-A05AU
Samsung NP-RV511-A07UK
Samsung NP-RV511-S02
Samsung NP-RV511-S02UK
Samsung NP-RV513
Samsung NP-RV711
Samsung NP-SA11-FS04DE
Samsung NP-SA11-FS0BDE
Samsung NP-SE11-AS02DE
Samsung NP-SE11-FS02DE
Samsung NP-SE20IBM/DE
Samsung NP-X460
Samsung NT300E4Z
Samsung NT300E7Z
Samsung NT-305E
Samsung NT305V3A
Samsung NT305V5Z
Samsung NT-E3415
Samsung NT-M730
Samsung NT-P530
Samsung NT-P580-JS01
Samsung NT-P580-JS03
Samsung NT-Q470
Samsung NT-R428-DA43S
Samsung NT-R431
Samsung NT-R540-COZ7
Samsung NT-R540-JS43M
Samsung NT-R540-PA35
Samsung NT-R540-PS33M
Samsung NT-R540-PS45
Samsung NT-R540-PS55
Samsung NT-R540-PS63
Samsung NT-R540-PS66
Samsung NT-R540-SH-JOY
Samsung NT-RC420
Samsung NT-RC420-S35
Samsung NT-RC510
Samsung NT-RC520-A35L
Samsung NT-RC520I
Samsung NT-RC520-S55S
Samsung NT-RC720
Samsung NT-RF410-S55L
Samsung NT-RF411-S65L
Samsung NT-RF510
Samsung NT-RF510-S56L
Samsung NT-RF511
Samsung NT-RF511-S66M
Samsung NT-RF710
Samsung NT-RF7104
Samsung NT-RF711-S77
Samsung NT-RV413
Samsung NT-RV511
Samsung NT-RV511-A55
Samsung NT-RV511-S53S
Samsung NT-SA11
Samsung P230
Samsung P330
Samsung P428-DA02
Samsung P428-DA06
Samsung P428-DS06
Samsung P430-JS01
Samsung P480
Samsung P530-JA01AU
Samsung P530-JA03UK
Samsung P530-JA05UK
Samsung P530-JS03
Samsung P580-JA01
Samsung P580-JA05
Samsung P580-JS01AU
Samsung P580-JS02ZA
Samsung P580-JS06
Samsung P710
Samsung P7450Darjo
Samsung Q308
Samsung Q318-DS02
Samsung Q318-DS0J
Samsung Q320-32P
Samsung Q320-Aura P8700 Balin
Samsung Q428-DS04VN
Samsung Q430 – NP-Q430-JS02UK
Samsung Q470
Samsung Q530 – NP-Q530-JT01UK
Samsung R423-DT01TH
Samsung R425-JS01
Samsung R425-JS03
Samsung R428
Samsung R431
Samsung R458
Samsung R463H
Samsung R466
Samsung R468H
Samsung R478
Samsung R507
Samsung R510 AS07
Samsung R510 FA06
Samsung R510 FS01
Samsung R510 XE2V 5750
Samsung R510-AS01
Samsung R519
Samsung R522H
Samsung R525-Eikee
Samsung R525-JS02RU
Samsung R540
Samsung R540E
Samsung R540-JA03
Samsung R540-JA07
Samsung R540-JS03
Samsung R540-JS07
Samsung R540-JS0B
Samsung R580 – NP-R580-JT04UK
Samsung R620
Samsung R719
Samsung R719-JA02
Samsung R728
Samsung R730 – NP-R730-JA09UK
Samsung R730 – NP-R730-JB09UK
Samsung R780 – NP-R780-JS05UK
Samsung R780 – NP-R780-JT3BUK
Samsung RC420
Samsung RC512
Samsung RC520 – NP-RC520-S02UK
Samsung RC710 – NP-RC710-S01UK
Samsung RC730
Samsung RF410-S02HK
Samsung RF410-S56M
Samsung RF411-S02
Samsung RF510 – NP-RF510-S05UK
Samsung RF510-S02
Samsung RF510-S04
Samsung RF510-S05RU
Samsung RF511-S01
Samsung RF511-S77
Samsung RF710 – NP-RF710-S04UK
Samsung RF710-S03
Samsung RF710-S04AU
Samsung RF711 – NP-RF711-S03UK
Samsung RF711-S01NL
Samsung RF711-S02UK
Samsung RV409
Samsung RV409-A02
Samsung RV409-A03TH
Samsung RV409E-S01
Samsung RV409-S01VN
Samsung RV409-S03
Samsung RV440
Samsung RV509-A01HU
Samsung RV509-A04
Samsung RV509I
Samsung RV509-S02VN
Samsung RV510 – NP-RV510-A08UK
Samsung RV510 – NP-RV510-A0CUK
Samsung RV511 – NP-RV511-A04UK
Samsung RV511 – NP-RV511-A0CUK
Samsung RV511-A01
Samsung RV511-A04
Samsung RV511-A07
Samsung RV511-S01UK
Samsung RV511-S04
Samsung RV515 – NP-RV515-A01UK
Samsung RV711
Samsung SE11
Samsung X360
Samsung X360-AA03
Samsung X460-44G
Samsung X460-AS05
Samsung 300E5A
Samsung 300E7A – NP300E7A-A05UK
Samsung 300E7A-S01Au
Samsung 300E7A-S05FR
Samsung 305V3A
Samsung 305V5Z
Samsung E251
Samsung E271-FA01FR
Samsung E271-JS03FR
Samsung E3415
Samsung E352
Samsung M730-JB01
Samsung NP200A5B-A01UK
Samsung NP-300E
Samsung NP300E4AI
Samsung NP300E5A
Samsung NP300E5ZH
Samsung NP300E7AH
Samsung NP300E7Z
Samsung NP-300V
Samsung NP-305E7AI
Samsung NP305V4A
Samsung NP305V4Z
Samsung NP305V5A
Samsung NP-305V5AI
Samsung NP305V5ZI
Samsung NP-E172
Samsung NP-E172-AS05DE
Samsung NP-E172-FS03DE
Samsung NP-E172-FS07DE
Samsung NP-E252
Samsung NP-E271-JS01DE
Samsung NP-E272-AS01DE
Samsung NP-E272-FS03DE
Samsung NP-E272-JS03DE
Samsung NP-E352-JA02UK
Samsung NP-M730
Samsung NP-P230E
Samsung NP-P430
Samsung NP-P430-JB01
Samsung NP-P430-JS06
Samsung NP-P460
Samsung NP-P530
Samsung NP-P530-JA01AT
Samsung NP-P530-JA02BE
Samsung NP-P530-JA04
Samsung NP-P530-JS01
Samsung NP-P530-JS03CN
Samsung NP-P580-JA01
Samsung NP-P580-JA03
Samsung NP-P580-JA04US
Samsung NP-P580-JS00UK
Samsung NP-P580-JS02
Samsung NP-P580-JS04
Samsung NP-P580-JS07
Samsung NP-P710
Samsung NP-Q318E
Samsung NP-Q428-DS02VN
Samsung NP-Q428-DS05VN
Samsung NP-Q430
Samsung NP-Q528
Samsung NP-R418
Samsung NP-R425-JS01UA
Samsung NP-R425-JS04RU
Samsung NP-R425-JT03CL
Samsung NP-R428-DA01RU
Samsung NP-R428-DA02IN
Samsung NP-R428-DA03UA
Samsung NP-R428-DA06TH
Samsung NP-R428-DS01CN
Samsung NP-R428-DS04CN
Samsung NP-R428-DS0KCN
Samsung NP-R429
Samsung NP-R431-JS05CN
Samsung NP-R462
Samsung NP-R465
Samsung NP-R468
Samsung NP-R470H
Samsung NP-R505
Samsung NP-R515
Samsung NP-R519
Samsung NP-R522H
Samsung NP-R525-JS01PL
Samsung NP-R525-JS03
Samsung NP-R530-JA02UK
Samsung NP-R530-JA07UK
Samsung NP-R530-JA0DUK
Samsung NP-R530-JB02UK
Samsung NP-R540-JA01
Samsung NP-R540-JA05
Samsung NP-R540-JS01
Samsung NP-R540-JS05
Samsung NP-R540-JS09
Samsung NP-R540-JSE1
Samsung NP-R580-JS06UK
Samsung NP-R719
Samsung NP-R719-JA01UA
Samsung NP-R719-JS01FR
Samsung NP-R719-JS06DE/SEG
Samsung NP-R780
Samsung NP-RC508
Samsung NP-RC520
Samsung NP-RC708
Samsung NP-RC720-S01NL
Samsung NP-RF410E
Samsung NP-RF411-S01CN
Samsung NP-RF510
Samsung NP-RF510-S01US
Samsung NP-RF510-S02US
Samsung NP-RF510-S03SE
Samsung NP-RF510-S05DE
Samsung NP-RF511-S01
Samsung NP-RF511-S02US
Samsung NP-RF709
Samsung NP-RF710-S02
Samsung NP-RF710-S03UK
Samsung NP-RF710-S05DE
Samsung NP-RF711-S01
Samsung NP-RF711-S01US
Samsung NP-RF711-S02US
Samsung NP-RV409-A01
Samsung NP-RV409-A02MY
Samsung NP-RV409-A03TH
Samsung NP-RV409E-S01
Samsung NP-RV409-S01VN
Samsung NP-RV415
Samsung NP-RV509-A01
Samsung NP-RV509-A02
Samsung NP-RV509-A03UA
Samsung NP-RV509-A06IN
Samsung NP-RV509I
Samsung NP-RV509-S02
Samsung NP-RV509-S04
Samsung NP-RV510
Samsung NP-RV511-A02
Samsung NP-RV511-A06
Samsung NP-RV511-S01
Samsung NP-RV511-S02CN
Samsung NP-RV511-S03DE
Samsung NP-RV515
Samsung NP-SA11
Samsung NP-SA11-FS05DE
Samsung NP-SA11-FS0CDE
Samsung NP-SE11-AS03DE
Samsung NP-SE20
Samsung NP-SE20-JS01DE
Samsung NT300E
Samsung NT300E5A
Samsung NT300V
Samsung NT-305E7A
Samsung NT305V4A
Samsung NT-E172
Samsung NT-E3420
Samsung NT-P230
Samsung NT-P530-JA07
Samsung NT-P580-JS01/C
Samsung NT-P580-JS03/C
Samsung NT-Q528
Samsung NT-R428-DAD3S
Samsung NT-R525
Samsung NT-R540E
Samsung NT-R540-PA32
Samsung NT-R540-PA35J
Samsung NT-R540-PS35
Samsung NT-R540-PS45S
Samsung NT-R540-PS55S
Samsung NT-R540-PS63M
Samsung NT-R540-PS66S
Samsung NT-R719
Samsung NT-RC420-A35
Samsung NT-RC420-S35S
Samsung NT-RC518
Samsung NT-RC520-A35S
Samsung NT-RC520-S33J
Samsung NT-RC530
Samsung NT-RC720-S35
Samsung NT-RF410-S56
Samsung NT-RF411-S65S
Samsung NT-RF510-S55
Samsung NT-RF510-S56S
Samsung NT-RF511-S65
Samsung NT-RF511-S76
Samsung NT-RF7101
Samsung NT-RF710-S76
Samsung NT-RF712
Samsung NT-RV415
Samsung NT-RV511-A53
Samsung NT-RV511-S33S
Samsung NT-RV513
Samsung NT-SE11
Samsung P230-JS02
Samsung P410
Samsung P428-DA03
Samsung P428-DS01
Samsung P430
Samsung P430-JS06
Samsung P510
Samsung P530-JA01UK
Samsung P530-JA04
Samsung P530-JS01
Samsung P530-JS03AU
Samsung P580-JA02
Samsung P580-JS00
Samsung P580-JS01ZA
Samsung P580-JS03
Samsung P580-JS07
Samsung P710-AA01DE
Samsung P8700Balin
Samsung Q310
Samsung Q318-DS09
Samsung Q318-DS0Kp
Samsung Q320-Aura
Samsung Q322
Samsung Q428-DS05VN
Samsung Q430 – NP-Q430-JS03UK
Samsung Q520
Samsung R418
Samsung R423-DU02
Samsung R425-JS01UA
Samsung R425-JS04
Samsung R428-DB01IN
Samsung R439
Samsung R460
Samsung R464
Samsung R467
Samsung R469
Samsung R480
Samsung R510 AS02
Samsung R510 AS08
Samsung R510 FA07
Samsung R510 FS08
Samsung R510 XE2V 7350
Samsung R510-BA01
Samsung R520
Samsung R523
Samsung R525-JS01
Samsung R525-JS03
Samsung R540 – NP-R540-JA0BUK
Samsung R540I
Samsung R540-JA04
Samsung R540-JA08
Samsung R540-JS04
Samsung R540-JS08
Samsung R540-JS0C
Samsung R590 – NP-R590-JS02UK
Samsung R700
Samsung R719-fa01
Samsung R719-JS01
Samsung R730
Samsung R730 – NP-R730-JB02UK
Samsung R780
Samsung R780 – NP-R780-JS0BUK
Samsung R780 – NP-R780-JT4BUK
Samsung RC508
Samsung RC518
Samsung RC530
Samsung RC710 – NP-RC710-S02UK
Samsung RF410
Samsung RF410-S03
Samsung RF411
Samsung RF411-S03
Samsung RF510 – NP-RF510-S06UK
Samsung RF510-S02UK
Samsung RF510-S04CN
Samsung RF510-S05UK
Samsung RF511-S02
Samsung RF710
Samsung RF710-S01
Samsung RF710-S03AU
Samsung RF710-S05
Samsung RF711-S01
Samsung RF711-S01US
Samsung RF711-S03
Samsung RV409-A01
Samsung RV409-A02MY
Samsung RV409-A04
Samsung RV409E-S01VN
Samsung RV409-S02
Samsung RV409-S03TH
Samsung RV509
Samsung RV509-A01RO
Samsung RV509-A05
Samsung RV509-S01
Samsung RV509-S03
Samsung RV510 – NP-RV510-A09UK
Samsung RV510 – NP-RV510-A0FUK
Samsung RV511 – NP-RV511-A06UK
Samsung RV511 – NP-RV511-A0DUK
Samsung RV511-A02
Samsung RV511-A04AU
Samsung RV511-A07UK
Samsung RV511-S02
Samsung RV511-S05
Samsung RV515 – NP-RV515-S01UK
Samsung RV711 – NP-RV711-A01UK
Samsung SE20
Samsung X360-34G
Samsung X360-AA04
Samsung X460-44P
Additional information
| | |
| --- | --- |
| Weight | 0.5 kg |
| Dimensions | 15 × 10 × 4 cm |
Q & A
There are no questions yet