Original HP OA04 Notebook Battery For HP 15-R 15-S, 240 G2, 240 G3, 245 G2, 15-H, 15-A, 15-D, CQ 15
₹4,999.00 GST Invoice - EMI available - Select Razorpay (-36%)
🛒
43
sold in last 30 days
Battery type: Li-ion; Capacity: 2600mAh; Cells: 4-cell; Voltage: 14.8V. 

Compatible models: HP 15-G012DX, 15-G019WM, 15-R011DX, 15-R029WM, 15-R030WM, 15-R063NR, OA03, OA04, HSTNN-LB5Y, HSTNN-LB5S, HSTNN-PB5Y, 740715-001, 746641-001, 746458-421, 751906-541, TPN-F113, TPN-F115.

100% New from Manufacturer. Up to 500 recharge cycles over the life of the battery. Grade A cells ensure fast charges and low power consumption.

Every battery has passed factory testing; Durable grade A cells battery; Quality assurance.

Warranty : 12 months warranty by HP India. (10 days money back guarantee by Lap Gadgets)
Get upto 10% OFF:
use code "FEBV10"  Hurry. 15 hrs 13 mins 26 secs
Estimated Delivery Date:
Get it by February 28 - March 2
Metro cities & Tier 1 cities Order in the next 12 hrs 13 mins 26 secs and get it by February 28, 2021
CHANDRASEKHAR from Bangalore, Gulshan from Shivpuri & 24 others
bought this item recently.
Frequently Bought Together
₹

4,999.00

GST Invoice - EMI available - Select Razorpay

(-36%)

₹

2,999.00

GST Invoice - EMI available - Select Razorpay

₹

3,999.00

GST Invoice - EMI available - Select Razorpay

48% off

₹

1,999.00

GST Invoice - EMI available - Select Razorpay

55% off
Original HP OA04 Notebook Battery For HP 15-R 15-S, 240 G2, 240 G3, 245 G2, 15-H, 15-A, 15-D, CQ 15
Battery type: Li-ion  | Voltage :14.8v | Capacity: 2600 mAH  | Color :Black | Battery condition: Brand New | Brand : HP original  | Warranty: 12 months by HP India  | Please Note : 14.4V and 14.8V are compatible, they are in common use.
Part Number: 0A03 0A04 0AO3 0AO4 740715-001 F3B94AA HSTNN-LB5S
 Fit for: HP 15-R, 14-R, 14-G, 15-G, 14-A, 15-S series laptop PN: 740715-001 F3B94AA
Our replacement HP OA04 battery is the product of highest quality, which has obtained international certification ( CE, UL, ROHS, ISO9001/9002 ). Without any memory effect, the battery works as powerful as an extra power supply when traveling or being away from home/office. With long life, this replacement battery for HP OA04 laptop can be charged/discharged for more than 500-750 cycles (has been rigorously tested). Every piece of replacement HP OA04 battery pack is under the united protection of the PCP board, PCM board and intellectual power measurement circuit: automatically adjusting the charging time to achieve the maximum amount of charge, with over-charge protection, over-discharge protection, over current protection and short circuit protection.
We offer superb pre-sales and after-sales service, providing a full one year warranty and a 30-day money back guarantee for this replacement HP OA04 battery, 100% OEM compatible with the original HP VI04 battery. Our batteries for HP VI04 laptop have also undergone rigorous tests to ensure stability and safety before being dispatched from the battery manufacturer. Usually, this high capacity (2600mAh, 4 cells) replacement HP OA04 battery offers the same or even longer usage period as/than that of the original HP OA04 battery.
HP Notebook PCs - Identifying Genuine HP Adapters and Batteries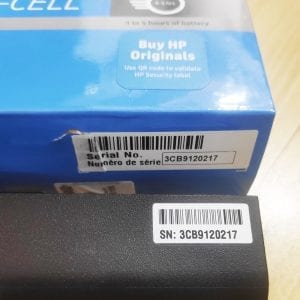 HP genuine battery has serial number on the battery as well as on the box. It should be same as you can see on the image on left side. Fake batteries may have same serial number on battery as well as on box. There is still a way to verify the genuine battery. It is shown in the next image below
HP has implemented security solutions that are designed to help HP customers identify and purchase genuine HP products. One such solution is the HP Security Label which is included on, or in, the product boxes for genuine HP products.
To identify genuine HP adapters and batteries, use the following instructions:
Check the blue hologram copy to confirm that:OK and the check mark (√) move in opposite directions when titling the box top to bottom.OK and the check mark (√ ) move in the same direction when tilting the box left to right.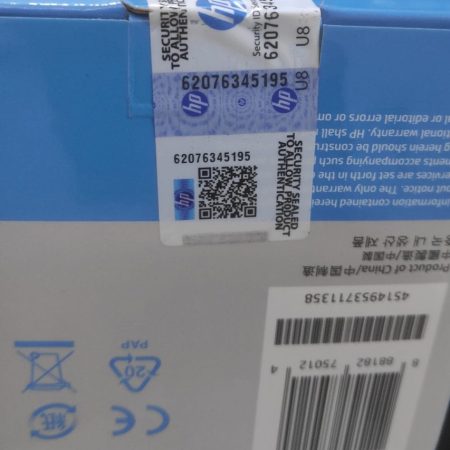 1. Locate the HP Security Label and open your QR code scanner app. The app is available on the App Store or Google Play. 
2. Use your smartphone's camera to scan the QR code on the HP Security Label.
3. After your scanner processes the QR code, verify that the same serial number appears on your screen. Serial numbers that do not match are very likely to be counterfeit.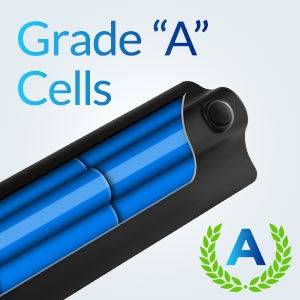 Top Quality Battery Cells
When it comes to laptop batteries – it all boils down to the battery cells inside. Our batteries are equipped with Top A+ Grade cells which ensure quality performance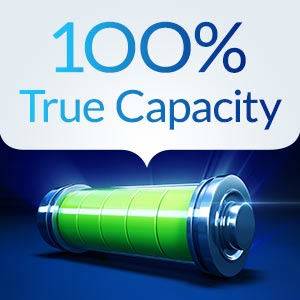 True Capacity
Don't fall for fake capacity ads out there. All of our batteries are rigorously tested to meet or exceed OEM's specifications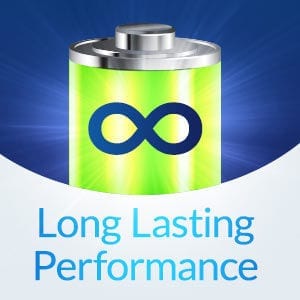 Built To Perform
We've incorporated Grade A NMC battery cells to ensure longer battery life and durability
Use it anywhere you go. Get optimum performance at every stage of your life.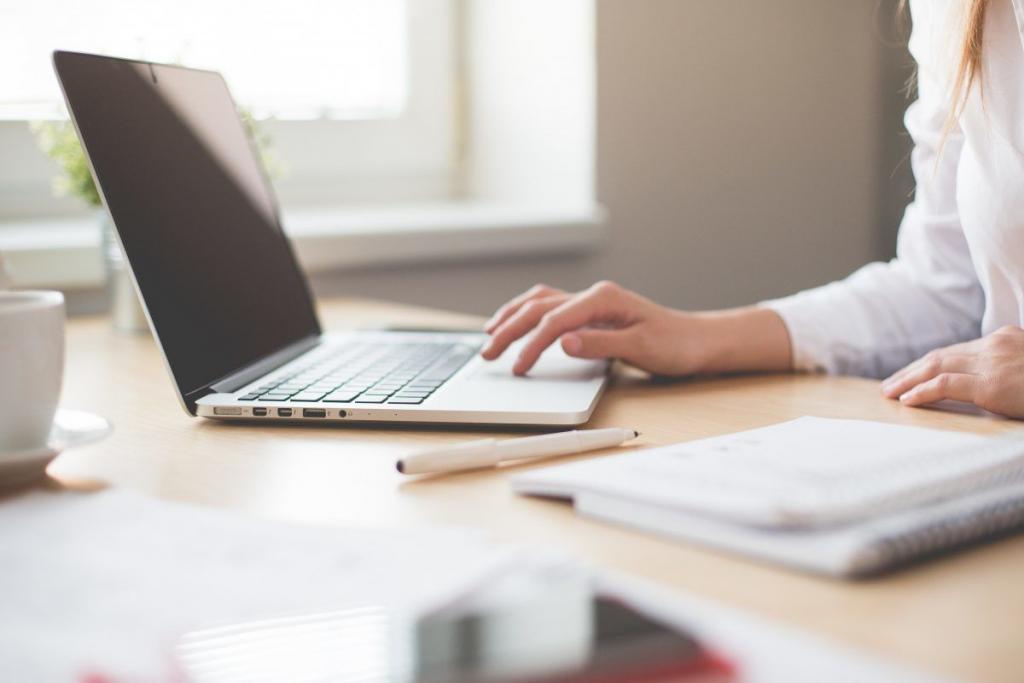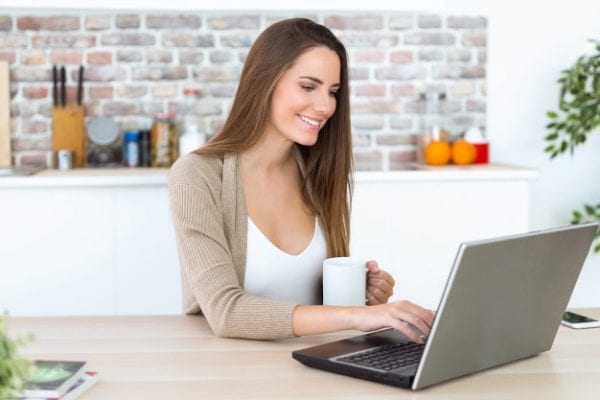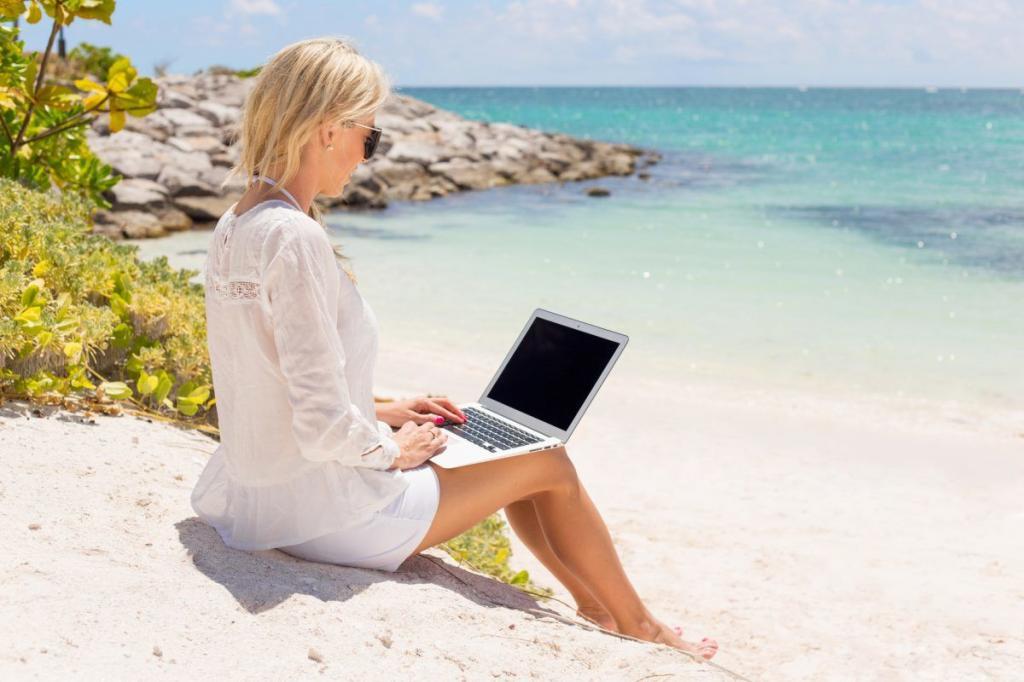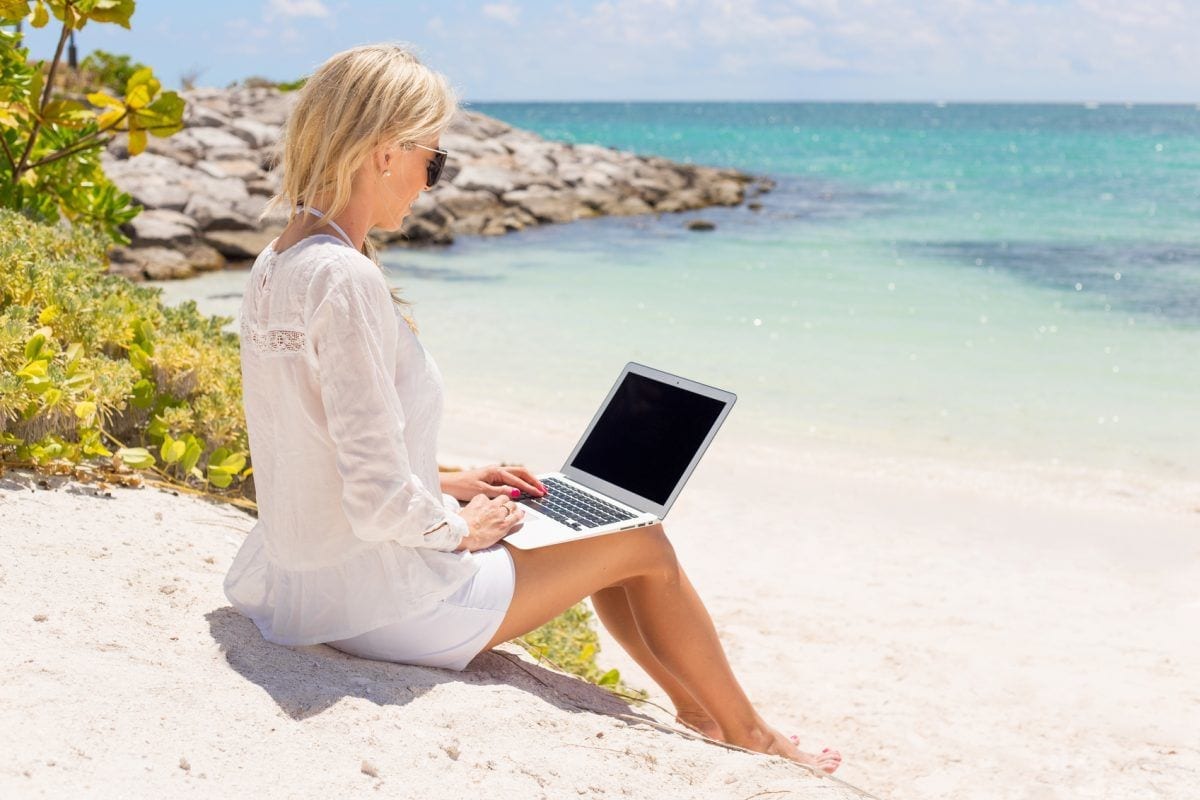 Compatible Part Numbers hp, pavilion, OA04 battery, OA03 battery, 
740004-121

740004-141

740004-421

740004-422

740004-851

740004-852

740715-001

746458-121

746458-141

746458-421

746458-422

746458-851

746641-001

CQ14

CQ14-A001TU

CQ14-A003TX

CQ14-A101TX

CQ14-A104TX

CQ14-A105TX

CQ15

CQ15-A102TX

CQ15-A103TX

F3B94AA#ABB

F3B94AA

HSTNN-LB5S

HSTNN-LB5Y

HSTNN-PB5Y

HSTNN-XB5S

HSTNN-XB5Y

J1U99AA

OA03

OA04

OA04041

TPN-C113

TPN-C114

TPN-F112

TPN-F113

TPN-F114

TPN-F115

0A03

0A04

0AO3

0AO4

 
Fit Models
240 G2

240 G3

245 G2

245 G3

246 G2

246 G3

250 G2

250 G3

255 G2

255 G3

256 G2

256 G3

14-A001TU

14-A001TX

14-A002TX

14-A003TX

14-A102TX

14-A103TX

14-A104TX

14-A105TX

14-S001TX

14-S003TX

14-S004TX

14-S005TX

14-S006TX

14-S101TX

14-S102TX

14-S103TX

14-S104TX

15-A001EF

15-A001SF

15-A001TU

15-A002SF

15-A002TU

15-A003EA

15-A003SA

15-A003SF

15-A004NF

15-A004SG

15-A006SF

15-A006SG

15-A007SF

15-A007SZ

15-A009NF

15-A010EB

15-A010SB

15-A010SF

15-A013NF

15-A019SG

15-A020EB

15-A020SB

15-A024SG

15-A026EG

15-A026SG

15-A052SG

15-A054SO

15-A055SO

15-A084NF

15-A101TX

15-A103TX

15-H000NA

15-H000NB

15-H000NO

15-H000SA

15-H000SB

15-H000SD

15-H000SF

15-H000SG

15-H000SS

15-H001LA

15-H001NL

15-H001NO

15-H001SF

15-H002NL

15-H002SF

15-H002SS

15-H003NL

15-H003SF

15-H003SS

15-H004SF

15-H004SG

15-H005ED

15-H006NL

15-H007LA

15-H007NL

15-H008NL

15-H010NA

15-H011EA

15-H011SA

15-H013NF

15-H014NF

15-H015NF

15-H015NG

15-H019NS

15-H020NS

15-H023EG

15-H023SG

15-H024EG

15-H024SG

15-H030NB

15-H033SG

15-H033SZ

15-H038EG

15-H039SG

15-H040LA

15-H041NF

15-H049NO

15-H050NF

15-H050NG

15-H050NL

15-H050NS

15-H051NF

15-H051NL

15-H051NS

15-H052NF

15-H052NL

15-H053NF

15-H054NL

15-H055NF

15-H055NL

15-H056NL

15-H057NL

15-H080NA

15-H080SA

15-H090SG

15-H092NG

15-H093NG

15-H099SB

15-H099SB

15-S000EB

15-S000EG

15-S000SB

15-S000SG

15-S000SO

15-S001NF

15-S001SO

15-S001TU

15-S001TX

15-S002NF

15-S002NL

15-S002TU

15-S002TX

15-S003NF

15-S003NL

15-S003TU

15-S003TX

15-S004NF

15-S004NL

15-S004SZ

15-S004TU

15-S004TX

15-S005NF

15-S005SZ

15-S005TU

15-S005TX

15-S006NL

15-S006NZ

15-S006SZ

15-S006TU

15-S006TX

15-S007NF

15-S007TU

15-S008NF

15-S008NL

15-S008TU

15-S009NF

15-S009TU

15-S010NA

15-S010NF

15-S010NL

15-S012NF

15-S014NF

15-S015NF

15-S016NF

15-S017NF

15-S018NF

15-S019NF

15-S020NF

15-S028NF

15-S029NB

15-S035NB

15-S045NB

15-S049NB

15-S054NO

15-S080SG

15-S100NA

15-S100NG

15-S101NL

15-S101TU

15-S101TX

15-S102NF

15-S102TU

15-S102TX

15-S103TU

15-S103TX

15-S104TU

15-S104TX

15-S105TU

15-S106NF

15-S106TU

15-S107NF

15-S109NF

15-S111NF

15-S113NF

15-S201TX

15-S230NB

CQ14

CQ14-A001TU

CQ14-A003TX

CQ14-A101TX

CQ14-A104TX

CQ14-A105TX

CQ15

CQ15-A102TX

CQ15-A103TX

Pavilion 14-D001AU

Pavilion 14-D001AX

Pavilion 14-D001TU

Pavilion 14-D001TX

Pavilion 14-D002AU

Pavilion 14-D002AX

Pavilion 14-D002TU

Pavilion 14-D003AU

Pavilion 14-D003AX

Pavilion 14-D003LA

Pavilion 14-D003TU

Pavilion 14-D004AU

Pavilion 14-D004TU

Pavilion 14-D005AU

Pavilion 14-D005AX

Pavilion 14-D005TU

Pavilion 14-D006AU

Pavilion 14-D006AX

Pavilion 14-D006LA

Pavilion 14-D006TU

Pavilion 14-D007AU

Pavilion 14-D007AX

Pavilion 14-D007LA

Pavilion 14-D007TU

Pavilion 14-D008AU

Pavilion 14-D008TU

Pavilion 14-D008TX

Pavilion 14-D009AU

Pavilion 14-D009TU

Pavilion 14-D009TX

Pavilion 14-D010AU

Pavilion 14-D010TU

Pavilion 14-D010TX

Pavilion 14-D011AU

Pavilion 14-D011TU

Pavilion 14-D011TX

Pavilion 14-D012AU

Pavilion 14-D012TU

Pavilion 14-D012TX

Pavilion 14-D013AU

Pavilion 14-D013TU

Pavilion 14-D013TX

Pavilion 14-D014AU

Pavilion 14-D014TU

Pavilion 14-D014TX

Pavilion 14-D015AU

Pavilion 14-D015TU

Pavilion 14-D015TX

Pavilion 14-D016AU

Pavilion 14-D016TX

Pavilion 14-D017AU

Pavilion 14-D017TX

Pavilion 14-D018AU

Pavilion 14-D018TU

Pavilion 14-D018TX

Pavilion 14-D019AU

Pavilion 14-D019TU

Pavilion 14-D020AU

Pavilion 14-D020LA

Pavilion 14-D020TU

Pavilion 14-D021AU

Pavilion 14-D021LA

Pavilion 14-D021TU

Pavilion 14-D022AU

Pavilion 14-D022LA

Pavilion 14-D022TU

Pavilion 14-D023LA

Pavilion 14-D023TU

Pavilion 14-D024TU

Pavilion 14-D025TU

Pavilion 14-D026LA

Pavilion 14-D026TU

Pavilion 14-D027BR

Pavilion 14-D027LA

Pavilion 14-D027TU

Pavilion 14-D028BR

Pavilion 14-D028LA

Pavilion 14-D028TU

Pavilion 14-D029LA

Pavilion 14-D029TU

Pavilion 14-D030BR

Pavilion 14-D030LA

Pavilion 14-D030TU

Pavilion 14-D031LA

Pavilion 14-D031TU

Pavilion 14-D032LA

Pavilion 14-D032TU

Pavilion 14-D033TU

Pavilion 14-D034LA

Pavilion 14-D034TU

Pavilion 14-D035TU

Pavilion 14-D036LA

Pavilion 14-D036TU

Pavilion 14-D037TU

Pavilion 14-D039TU

Pavilion 14-D040LA

Pavilion 14-D040TU

Pavilion 14-D041TU

Pavilion 14-D042LA

Pavilion 14-D042TU TouchSmart

Pavilion 14-D042TU

Pavilion 14-D043LA

Pavilion 14-D043TU

Pavilion 14-D044TU

Pavilion 14-D045TU

Pavilion 14-D046TU

Pavilion 14-D047TU

Pavilion 14-D048TU

Pavilion 14-D049TU

Pavilion 14-D050TU

Pavilion 14-D051TU

Pavilion 14-D052TU

Pavilion 14-D053TU

Pavilion 14-D054TU

Pavilion 14-D055TU

Pavilion 14-D056TU

Pavilion 14-D057TU

Pavilion 14-D058TU

Pavilion 14-D101TX

Pavilion 14-D102TX

Pavilion 14-D103TX

Pavilion 14-D104TX

Pavilion 14-D105TX

Pavilion 14-D106TX

Pavilion 14-D107TX

Pavilion 14-G001AU

Pavilion 14-G001AX

Pavilion 14-G002AU

Pavilion 14-G002AX

Pavilion 14-G003AU

Pavilion 14-G003AX

Pavilion 14-G003LA

Pavilion 14-G004AU

Pavilion 14-G005AU

Pavilion 14-G005LA LTNA

Pavilion 14-G005LA

Pavilion 14-G006AU

Pavilion 14-G006AX

Pavilion 14-G006LA

Pavilion 14-G007AU

Pavilion 14-G007AX

Pavilion 14-G008AU

Pavilion 14-G009AU

Pavilion 14-G010AU

Pavilion 14-G011AU

Pavilion 14-G012AU

Pavilion 14-G012LA

Pavilion 14-G013AU

Pavilion 14-G014AU

Pavilion 14-G015AU

Pavilion 14-G016AU

Pavilion 14-G017AU

Pavilion 14-G030LA

Pavilion 14-G031LA

Pavilion 14-G035LA

Pavilion 14-G04AX

Pavilion 14-G05AX

Pavilion 14-G101AU

Pavilion 14-G101AX

Pavilion 14-G102AU

Pavilion 14-G103AU

Pavilion 14-G104AU

Pavilion 14-R000NE

Pavilion 14-R000NX

Pavilion 14-R000ST

Pavilion 14-R001LA

Pavilion 14-R001NIA

Pavilion 14-R001NP

Pavilion 14-R001ST

Pavilion 14-R001TU

Pavilion 14-R001TX

Pavilion 14-R002EJ

Pavilion 14-R002LA

Pavilion 14-R002NE

Pavilion 14-R002TU

Pavilion 14-R002TX

Pavilion 14-R003LA

Pavilion 14-R003NF

Pavilion 14-R003NG

Pavilion 14-R003NK

Pavilion 14-R003TU

Pavilion 14-R003TX

Pavilion 14-R004LA

Pavilion 14-R004NF

Pavilion 14-R004NIA

Pavilion 14-R004TU

Pavilion 14-R004TX

Pavilion 14-R005LA

Pavilion 14-R005NE

Pavilion 14-R005TU

Pavilion 14-R005TX

Pavilion 14-R006LA

Pavilion 14-R006NF

Pavilion 14-R006TU

Pavilion 14-R006TX

Pavilion 14-R007LA

Pavilion 14-R007TU

Pavilion 14-R007TX

Pavilion 14-R008LA

Pavilion 14-R008NF

Pavilion 14-R008TU

Pavilion 14-R008TX

Pavilion 14-R009NF

Pavilion 14-R009TU

Pavilion 14-R009TX

Pavilion 14-R010LA

Pavilion 14-R010NE

Pavilion 14-R010TU

Pavilion 14-R010TX

Pavilion 14-R011LA

Pavilion 14-R011TU

Pavilion 14-R011TX

Pavilion 14-R012LA

Pavilion 14-R012NF

Pavilion 14-R012TU

Pavilion 14-R012TX

Pavilion 14-R013LA

Pavilion 14-R013NE

Pavilion 14-R013NF

Pavilion 14-R013TU

Pavilion 14-R013TX

Pavilion 14-R014LA

Pavilion 14-R014NE

Pavilion 14-R014TU

Pavilion 14-R014TX

Pavilion 14-R015TU

Pavilion 14-R015TX

Pavilion 14-R016LA

Pavilion 14-R016TU

Pavilion 14-R017LA

Pavilion 14-R017NF

Pavilion 14-R017TU

Pavilion 14-R017TX

Pavilion 14-R018LA

Pavilion 14-R018NF

Pavilion 14-R018TU

Pavilion 14-R018TX

Pavilion 14-R019LA

Pavilion 14-R019TU

Pavilion 14-R019TX

Pavilion 14-R020LA

Pavilion 14-R020ND

Pavilion 14-R020NF

Pavilion 14-R020TU

Pavilion 14-R020TX

Pavilion 14-R021LA

Pavilion 14-R021NF

Pavilion 14-R021TU

Pavilion 14-R021TX

Pavilion 14-R022LA

Pavilion 14-R022NF

Pavilion 14-R022TU

Pavilion 14-R022TX

Pavilion 14-R023LA

Pavilion 14-R023TU

Pavilion 14-R023TX

Pavilion 14-R024TU

Pavilion 14-R024TX

Pavilion 14-R025TU

Pavilion 14-R025TX

Pavilion 14-R026TU

Pavilion 14-R026TX

Pavilion 14-R027TU

Pavilion 14-R027TX

Pavilion 14-R028TU

Pavilion 14-R028TX

Pavilion 14-R029TU

Pavilion 14-R029TX

Pavilion 14-R030TU

Pavilion 14-R030TX

Pavilion 14-R031TU

Pavilion 14-R031TX

Pavilion 14-R032TU

Pavilion 14-R033TU

Pavilion 14-R034TU

Pavilion 14-R035LA

Pavilion 14-R035TU

Pavilion 14-R036TU

Pavilion 14-R037TU

Pavilion 14-R038TU

Pavilion 14-R039TU

Pavilion 14-R040TU

Pavilion 14-R041TU

Pavilion 14-R042TU

Pavilion 14-R043TU

Pavilion 14-R044TU

Pavilion 14-R045TU

Pavilion 14-R046TU

Pavilion 14-R047TU

Pavilion 14-R048TU

Pavilion 14-R049TU

Pavilion 14-R050BR

Pavilion 14-R050NO

Pavilion 14-R050TU

Pavilion 14-R051BR

Pavilion 14-R051TU

Pavilion 14-R052BR

Pavilion 14-R052NO

Pavilion 14-R052TU

Pavilion 14-R053NO

Pavilion 14-R053TU

Pavilion 14-R054TU

Pavilion 14-R055TU

Pavilion 14-R056TU

Pavilion 14-R057TU

Pavilion 14-R058TU

Pavilion 14-R059TU

Pavilion 14-R060TU

Pavilion 14-R062TU

Pavilion 14-R063TU

Pavilion 14-R064TU

Pavilion 14-R065TU

Pavilion 14-R066TU

Pavilion 14-R067TU

Pavilion 14-R068TU

Pavilion 14-R069TU

Pavilion 14-R070TU

Pavilion 14-R075SR

Pavilion 14-R100NG

Pavilion 14-R100NI

Pavilion 14-R100NIA

Pavilion 14-R100NP

Pavilion 14-R100NX

Pavilion 14-R101NC

Pavilion 14-R101NP

Pavilion 14-R101NV

Pavilion 14-R101TU

Pavilion 14-R101TX TS

Pavilion 14-R102NIA

Pavilion 14-R102TU

Pavilion 14-R102TX

Pavilion 14-R103NG

Pavilion 14-R103NIA

Pavilion 14-R103TU

Pavilion 14-R103TX TS

Pavilion 14-R104NF

Pavilion 14-R104TU

Pavilion 14-R104TX

Pavilion 14-R105NF

Pavilion 14-R105NV

Pavilion 14-R105TU

Pavilion 14-R105TX

Pavilion 14-R106TU

Pavilion 14-R106TX

Pavilion 14-R107NV

Pavilion 14-R107TU

Pavilion 14-R108TU

Pavilion 14-R109TU

Pavilion 14-R110TU

Pavilion 14-R111NF

Pavilion 14-R111TU

Pavilion 14-R112TU

Pavilion 14-R113TU

Pavilion 14-R114TU

Pavilion 14-R115TU

Pavilion 14-R116TU

Pavilion 14-R117TU

Pavilion 14-R120NE

Pavilion 14-R120NG

Pavilion 14-R121NE

Pavilion 14-R122NG

Pavilion 14-R123NE

Pavilion 14-R124NE

Pavilion 14-R125NE

Pavilion 14-R126NE

Pavilion 14-R127NE

Pavilion 14-R128NE

Pavilion 14-R130NE

Pavilion 14-R131NE

Pavilion 14-R132NE

Pavilion 14-R152NR

Pavilion 14-R200NE

Pavilion 14-R200NIA

Pavilion 14-R200NT

Pavilion 14-R201NE

Pavilion 14-R201NIA

Pavilion 14-R201NJ

Pavilion 14-R201TU

Pavilion 14-R201TX

Pavilion 14-R202NE

Pavilion 14-R202NF

Pavilion 14-R202NT

Pavilion 14-R202NV

Pavilion 14-R202TU

Pavilion 14-R202TX

Pavilion 14-R203NE

Pavilion 14-R203NF

Pavilion 14-R203TU

Pavilion 14-R203TX

Pavilion 14-R204NE

Pavilion 14-R204NF

Pavilion 14-R204NIA

Pavilion 14-R204TU

Pavilion 14-R204TX

Pavilion 14-R205NE

Pavilion 14-R205TU

Pavilion 14-R205TX

Pavilion 14-R206NE

Pavilion 14-R206NIA

Pavilion 14-R206TU

Pavilion 14-R206TX

Pavilion 14-R207NE

Pavilion 14-R207TU

Pavilion 14-R207TX

Pavilion 14-R208NE

Pavilion 14-R208TU

Pavilion 14-R208TX

Pavilion 14-R209NE

Pavilion 14-R209TU

Pavilion 14-R209TX

Pavilion 14-R210NE

Pavilion 14-R210TU

Pavilion 14-R210TX

Pavilion 14-R211LA

Pavilion 14-R211TU

Pavilion 14-R211TX

Pavilion 14-R212TU

Pavilion 14-R212TX

Pavilion 14-R213TU

Pavilion 14-R213TX

Pavilion 14-R214TU

Pavilion 14-R214TX

Pavilion 14-R215LA

Pavilion 14-R215TU

Pavilion 14-R215TX

Pavilion 14-R216TU

Pavilion 14-R217LA

Pavilion 14-R217TU

Pavilion 14-R218TU

Pavilion 14-R219TU

Pavilion 14-R220LA

Pavilion 14-R220NG

Pavilion 14-R220TU

Pavilion 14-R221LA

Pavilion 14-R221TU

Pavilion 14-R222TU

Pavilion 14-R223TU

Pavilion 14-R224TU

Pavilion 14-R225TU

Pavilion 14-R226TU

Pavilion 14-R227TU

Pavilion 14-R228TU

Pavilion 14-R229TU

Pavilion 14-R230LA

Pavilion 14-R230TU

Pavilion 14T-R000

Pavilion 14T-R100

Pavilion 14-W001LA

Pavilion 14-W002LA

Pavilion 14-W004LA

Pavilion 14-W006LA

Pavilion 14-W008LA

Pavilion 14-W009LA

Pavilion 14-W104LA

Pavilion 15-D000EE TouchSmart

Pavilion 15-D000EIA TouchSmart

Pavilion 15-D000EJ TouchSmart

Pavilion 15-D000EK TouchSmart

Pavilion 15-D000SE TouchSmart

Pavilion 15-D000SH TouchSmart

Pavilion 15-D000SIA TouchSmart

Pavilion 15-D000SK TouchSmart

Pavilion 15-D000SL TouchSmart

Pavilion 15-D000SP TouchSmart

Pavilion 15-D000SR TouchSmart

Pavilion 15-D000SS TouchSmart

Pavilion 15-D000ST TouchSmart

Pavilion 15-D000SX TouchSmart

Pavilion 15-D001AU TouchSmart

Pavilion 15-D001EE TouchSmart

Pavilion 15-D001EIA TouchSmart

Pavilion 15-D001EK TouchSmart

Pavilion 15-D001ES TouchSmart

Pavilion 15-D001SD TouchSmart

Pavilion 15-D001SE TouchSmart

Pavilion 15-D001SH TouchSmart

Pavilion 15-D001SI TouchSmart

Pavilion 15-D001SIA TouchSmart

Pavilion 15-D001SK TouchSmart

Pavilion 15-D001SL TouchSmart

Pavilion 15-D001SR TouchSmart

Pavilion 15-D001SS TouchSmart

Pavilion 15-D001SX TouchSmart

Pavilion 15-D001TU TouchSmart

Pavilion 15-D001TX TouchSmart

Pavilion 15-D002AU TouchSmart

Pavilion 15-D002EE TouchSmart

Pavilion 15-D002EIA TouchSmart

Pavilion 15-D002EJ TouchSmart

Pavilion 15-D002EK TouchSmart

Pavilion 15-D002SE TouchSmart

Pavilion 15-D002SI TouchSmart

Pavilion 15-D002SIA TouchSmart

Pavilion 15-D002SK TouchSmart

Pavilion 15-D002SL TouchSmart

Pavilion 15-D002SR TouchSmart

Pavilion 15-D002SS TouchSmart

Pavilion 15-D002ST TouchSmart

Pavilion 15-D002SX TouchSmart

Pavilion 15-D002TU TouchSmart

Pavilion 15-D003AU TouchSmart

Pavilion 15-D003EE TouchSmart

Pavilion 15-D003EK TouchSmart

Pavilion 15-D003SE TouchSmart

Pavilion 15-D003SI TouchSmart

Pavilion 15-D003SK TouchSmart

Pavilion 15-D003SL TouchSmart

Pavilion 15-D003SM TouchSmart

Pavilion 15-D003SP TouchSmart

Pavilion 15-D003SR TouchSmart

Pavilion 15-D003SS TouchSmart

Pavilion 15-D003ST TouchSmart

Pavilion 15-D003TU TouchSmart

Pavilion 15-D003TX TouchSmart

Pavilion 15-D004AU TouchSmart

Pavilion 15-D004EIA TouchSmart

Pavilion 15-D004ER TouchSmart

Pavilion 15-D004SIA TouchSmart

Pavilion 15-D004SM TouchSmart

Pavilion 15-D004SS TouchSmart

Pavilion 15-D004SX TouchSmart

Pavilion 15-D004TU TouchSmart

Pavilion 15-D004TX TouchSmart

Pavilion 15-D005AU TouchSmart

Pavilion 15-D005EIA TouchSmart

Pavilion 15-D005SIA TouchSmart

Pavilion 15-D005SK TouchSmart

Pavilion 15-D005SP TouchSmart

Pavilion 15-D005ST TouchSmart

Pavilion 15-D005SV TouchSmart

Pavilion 15-D005SW TouchSmart

Pavilion 15-D005SX TouchSmart

Pavilion 15-D005TU TouchSmart

Pavilion 15-D005TX TouchSmart

Pavilion 15-D006AU TouchSmart

Pavilion 15-D006ED TouchSmart

Pavilion 15-D006ES TouchSmart

Pavilion 15-D006SK TouchSmart

Pavilion 15-D006SL TouchSmart

Pavilion 15-D006SP TouchSmart

Pavilion 15-D006SS TouchSmart

Pavilion 15-D006SX TouchSmart

Pavilion 15-D006TU TouchSmart

Pavilion 15-D006TX TouchSmart

Pavilion 15-D007ED TouchSmart

Pavilion 15-D007EE TouchSmart

Pavilion 15-D007EIA TouchSmart

Pavilion 15-D007SE TouchSmart

Pavilion 15-D007SIA TouchSmart

Pavilion 15-D007SK TouchSmart

Pavilion 15-D007SX TouchSmart

Pavilion 15-D007TU TouchSmart

Pavilion 15-D007TX TouchSmart

Pavilion 15-D008ED TouchSmart

Pavilion 15-D008EE TouchSmart

Pavilion 15-D008SE TouchSmart

Pavilion 15-D008SV TouchSmart

Pavilion 15-D008SX TouchSmart

Pavilion 15-D008TU TouchSmart

Pavilion 15-D008TX TouchSmart

Pavilion 15-D009EIA TouchSmart

Pavilion 15-D009EJ TouchSmart

Pavilion 15-D009SIA TouchSmart

Pavilion 15-D009SL TouchSmart

Pavilion 15-D009SS TouchSmart

Pavilion 15-D009SX TouchSmart

Pavilion 15-D009TU TouchSmart

Pavilion 15-D009TX TouchSmart

Pavilion 15-D009TX

Pavilion 15-D010CA TouchSmart

Pavilion 15-D010EK TouchSmart

Pavilion 15-D010SIA TouchSmart

Pavilion 15-D010SK TouchSmart

Pavilion 15-D010SL TouchSmart

Pavilion 15-D010SS TouchSmart

Pavilion 15-D010ST TouchSmart

Pavilion 15-D010SW TouchSmart

Pavilion 15-D010SX TouchSmart

Pavilion 15-D010TU TouchSmart

Pavilion 15-D010TX TouchSmart

Pavilion 15-D011SK TouchSmart

Pavilion 15-D011ST TouchSmart

Pavilion 15-D011SX TouchSmart

Pavilion 15-D011TU TouchSmart

Pavilion 15-D011TX TouchSmart

Pavilion 15-D012SIA TouchSmart

Pavilion 15-D012SL TouchSmart

Pavilion 15-D012SS TouchSmart

Pavilion 15-D012SV TouchSmart

Pavilion 15-D012SX TouchSmart

Pavilion 15-D012TU TouchSmart

Pavilion 15-D012TX TouchSmart

Pavilion 15-D013CA TouchSmart

Pavilion 15-D013SIA TouchSmart

Pavilion 15-D013SK TouchSmart

Pavilion 15-D013SL TouchSmart

Pavilion 15-D013SS TouchSmart

Pavilion 15-D013SX TouchSmart

Pavilion 15-D013TU TouchSmart

Pavilion 15-D013TX TouchSmart

Pavilion 15-D014SK TouchSmart

Pavilion 15-D014SV TouchSmart

Pavilion 15-D014TU TouchSmart

Pavilion 15-D014TX TouchSmart

Pavilion 15-D015EV TouchSmart

Pavilion 15-D015SS TouchSmart

Pavilion 15-D015SV TouchSmart

Pavilion 15-D015SW TouchSmart

Pavilion 15-D015SX TouchSmart

Pavilion 15-D015TU TouchSmart

Pavilion 15-D015TX TouchSmart

Pavilion 15-D016ES TouchSmart

Pavilion 15-D016SV TouchSmart

Pavilion 15-D016SX TouchSmart

Pavilion 15-D016TU TouchSmart

Pavilion 15-D017CL TouchSmart

Pavilion 15-D017SL TouchSmart

Pavilion 15-D017SS TouchSmart

Pavilion 15-D017SX TouchSmart

Pavilion 15-D017TU TouchSmart

Pavilion 15-D018SIA TouchSmart

Pavilion 15-D018SL TouchSmart

Pavilion 15-D018SS TouchSmart

Pavilion 15-D018SX TouchSmart

Pavilion 15-D018TU TouchSmart

Pavilion 15-D019SIA TouchSmart

Pavilion 15-D019SX TouchSmart

Pavilion 15-D019TU TouchSmart

Pavilion 15-D020CA TouchSmart

Pavilion 15-D020DX TouchSmart

Pavilion 15-D020EK TouchSmart

Pavilion 15-D020LA TouchSmart

Pavilion 15-D020NR TouchSmart

Pavilion 15-D020SK TouchSmart

Pavilion 15-D020SW TouchSmart

Pavilion 15-D020TU TouchSmart

Pavilion 15-D021CA TouchSmart

Pavilion 15-D021SX TouchSmart

Pavilion 15-D021TU TouchSmart

Pavilion 15-D022ES TouchSmart

Pavilion 15-D022SL TouchSmart

Pavilion 15-D022SX TouchSmart

Pavilion 15-D022TU TouchSmart

Pavilion 15-D023TU TouchSmart

Pavilion 15-D024DX TouchSmart

Pavilion 15-D024EE TouchSmart

Pavilion 15-D024SE TouchSmart

Pavilion 15-D024TU TouchSmart

Pavilion 15-D025EE TouchSmart

Pavilion 15-D025ER TouchSmart

Pavilion 15-D025SE TouchSmart

Pavilion 15-D025SR TouchSmart

Pavilion 15-D025TU TouchSmart

Pavilion 15-D026ER TouchSmart

Pavilion 15-D026SR TouchSmart

Pavilion 15-D026SX TouchSmart

Pavilion 15-D026TU TouchSmart

Pavilion 15-D027CA TouchSmart

Pavilion 15-D027CL TouchSmart

Pavilion 15-D027EE TouchSmart

Pavilion 15-D027SE TouchSmart

Pavilion 15-D027TU TouchSmart

Pavilion 15-D028TU TouchSmart

Pavilion 15-D029TU TouchSmart

Pavilion 15-D030EE TouchSmart

Pavilion 15-D030NR TouchSmart

Pavilion 15-D030SE TouchSmart

Pavilion 15-D030SW TouchSmart

Pavilion 15-D030TU TouchSmart

Pavilion 15-D031EE TouchSmart

Pavilion 15-D031TU TouchSmart

Pavilion 15-D032DX TouchSmart

Pavilion 15-D032TU TouchSmart

Pavilion 15-D033DX TouchSmart

Pavilion 15-D033SE TouchSmart

Pavilion 15-D033TU TouchSmart

Pavilion 15-D034DX TouchSmart

Pavilion 15-D034TU TouchSmart

Pavilion 15-D035DX TouchSmart

Pavilion 15-D036DX TouchSmart

Pavilion 15-D037DX TouchSmart

Pavilion 15-D037EE TouchSmart

Pavilion 15-D037SE TouchSmart

Pavilion 15-D037TU TouchSmart

Pavilion 15-D038CA TouchSmart

Pavilion 15-D038DX TouchSmart

Pavilion 15-D038TU TouchSmart

Pavilion 15-D039DX TouchSmart

Pavilion 15-D039TU TouchSmart

Pavilion 15-D040CA TouchSmart

Pavilion 15-D040DX TouchSmart

Pavilion 15-D040NR TouchSmart

Pavilion 15-D040NR TS TouchSmart

Pavilion 15-D040SE TouchSmart

Pavilion 15-D040SW TouchSmart

Pavilion 15-D041DX TouchSmart

Pavilion 15-D041EE TouchSmart

Pavilion 15-D041SE TouchSmart

Pavilion 15-D041TU TouchSmart

Pavilion 15-D042SW TouchSmart

Pavilion 15-D043EE TouchSmart

Pavilion 15-D043SE TouchSmart

Pavilion 15-D043SW TouchSmart

Pavilion 15-D044TU TouchSmart

Pavilion 15-D045NR TouchSmart

Pavilion 15-D045TU TouchSmart

Pavilion 15-D046TU TouchSmart

Pavilion 15-D047EE TouchSmart

Pavilion 15-D047SE TouchSmart

Pavilion 15-D047TU TouchSmart

Pavilion 15-D048EE TouchSmart

Pavilion 15-D048SE TouchSmart

Pavilion 15-D048TU TouchSmart

Pavilion 15-D048TU TS TouchSmart

Pavilion 15-D049EE TouchSmart

Pavilion 15-D049SE TouchSmart

Pavilion 15-D049TU TouchSmart

Pavilion 15-D050EC TouchSmart

Pavilion 15-D050EM TouchSmart

Pavilion 15-D050EV TouchSmart

Pavilion 15-D050ND TouchSmart

Pavilion 15-D050NR TouchSmart

Pavilion 15-D050SC TouchSmart

Pavilion 15-D050SM TouchSmart

Pavilion 15-D050SQ TouchSmart

Pavilion 15-D050SR TouchSmart

Pavilion 15-D050SV TouchSmart

Pavilion 15-D050TU TouchSmart

Pavilion 15-D051EA TouchSmart

Pavilion 15-D051EM TouchSmart

Pavilion 15-D051NR TouchSmart

Pavilion 15-D051SA TouchSmart

Pavilion 15-D051SH TouchSmart

Pavilion 15-D051SM TouchSmart

Pavilion 15-D051SQ TouchSmart

Pavilion 15-D051SR TouchSmart

Pavilion 15-D051ST TouchSmart

Pavilion 15-D051SU TouchSmart

Pavilion 15-D051TU TouchSmart

Pavilion 15-D052EO TouchSmart

Pavilion 15-D052NR TouchSmart

Pavilion 15-D052SH TouchSmart

Pavilion 15-D052SQ TouchSmart

Pavilion 15-D052ST TouchSmart

Pavilion 15-D052SU TouchSmart

Pavilion 15-D052TU TouchSmart

Pavilion 15-D053CL TouchSmart

Pavilion 15-D053EE TouchSmart

Pavilion 15-D053NR TouchSmart

Pavilion 15-D053SE TouchSmart

Pavilion 15-D053SQ TouchSmart

Pavilion 15-D053SR TouchSmart

Pavilion 15-D053SU TouchSmart

Pavilion 15-D053TU TouchSmart

Pavilion 15-D054EC TouchSmart

Pavilion 15-D054EE TouchSmart

Pavilion 15-D054EO TouchSmart

Pavilion 15-D054ER TouchSmart

Pavilion 15-D054NR TouchSmart

Pavilion 15-D054SC TouchSmart

Pavilion 15-D054SE TouchSmart

Pavilion 15-D054SO TouchSmart

Pavilion 15-D054SQ TouchSmart

Pavilion 15-D054SR TouchSmart

Pavilion 15-D054SU TouchSmart

Pavilion 15-D054TU TouchSmart

Pavilion 15-D055EM TouchSmart

Pavilion 15-D055SM TouchSmart

Pavilion 15-D055SR TouchSmart

Pavilion 15-D055TU TouchSmart

Pavilion 15-D056EE TouchSmart

Pavilion 15-D056ND TouchSmart

Pavilion 15-D056NR TouchSmart

Pavilion 15-D056SE TouchSmart

Pavilion 15-D056SR TouchSmart

Pavilion 15-D056TU TouchSmart

Pavilion 15-D057NR TouchSmart

Pavilion 15-D057SC TouchSmart

Pavilion 15-D057SR TouchSmart

Pavilion 15-D057TU TouchSmart

Pavilion 15-D058NR TouchSmart

Pavilion 15-D058SR TouchSmart

Pavilion 15-D058TU TouchSmart

Pavilion 15-D059NR TouchSmart

Pavilion 15-D059SE TouchSmart

Pavilion 15-D059SR TouchSmart

Pavilion 15-D059TU TouchSmart

Pavilion 15-D060NR TouchSmart

Pavilion 15-D060SW TouchSmart

Pavilion 15-D060TU TouchSmart

Pavilion 15-D061SE TouchSmart

Pavilion 15-D061TU TouchSmart

Pavilion 15-D062TU TouchSmart

Pavilion 15-D063TU TouchSmart

Pavilion 15-D064TU TouchSmart

Pavilion 15-D065TU TouchSmart

Pavilion 15-D066TU TouchSmart

Pavilion 15-D067TU TouchSmart

Pavilion 15-D068CA TouchSmart

Pavilion 15-D068TU TouchSmart

Pavilion 15-D069TU TouchSmart

Pavilion 15-D069WM TouchSmart

Pavilion 15-D070SO TouchSmart

Pavilion 15-D070SW TouchSmart

Pavilion 15-D070TU TouchSmart

Pavilion 15-D071ER TouchSmart

Pavilion 15-D071NR TouchSmart

Pavilion 15-D071SR TouchSmart

Pavilion 15-D071TU TouchSmart

Pavilion 15-D072NR TouchSmart

Pavilion 15-D072TU TouchSmart

Pavilion 15-D073ER TouchSmart

Pavilion 15-D073NR TouchSmart

Pavilion 15-D073SR TouchSmart

Pavilion 15-D073TU TS TouchSmart

Pavilion 15-D074ER TouchSmart

Pavilion 15-D074NR TouchSmart

Pavilion 15-D074SR TouchSmart

Pavilion 15-D074TU TouchSmart

Pavilion 15-D075ER TouchSmart

Pavilion 15-D075NR TouchSmart

Pavilion 15-D075SR TouchSmart

Pavilion 15-D076ER TouchSmart

Pavilion 15-D076NR TouchSmart

Pavilion 15-D076SR TouchSmart

Pavilion 15-D077SR TouchSmart

Pavilion 15-D078SR TouchSmart

Pavilion 15-D079ER TouchSmart

Pavilion 15-D079NR TouchSmart

Pavilion 15-D079SR TouchSmart

Pavilion 15-D079WM TouchSmart

Pavilion 15-D080ED TouchSmart

Pavilion 15-D080EE TouchSmart

Pavilion 15-D080SE TouchSmart

Pavilion 15-D081ED TouchSmart

Pavilion 15-D081NR TouchSmart

Pavilion 15-D081SE TouchSmart

Pavilion 15-D082NR TouchSmart

Pavilion 15-D083NR TouchSmart

Pavilion 15-D084EO TouchSmart

Pavilion 15-D085EO TouchSmart

Pavilion 15-D087CA TouchSmart

Pavilion 15-D088ER TouchSmart

Pavilion 15-D088SR TouchSmart

Pavilion 15-D089WM TouchSmart

Pavilion 15-D090NR TouchSmart

Pavilion 15-D092SR TouchSmart

Pavilion 15-D095NR TouchSmart

Pavilion 15-D097NR TouchSmart

Pavilion 15-D098NR TouchSmart

Pavilion 15-D099NR TouchSmart

Pavilion 15-D101TX TouchSmart

Pavilion 15-D102TX TouchSmart

Pavilion 15-D103TX TouchSmart

Pavilion 15-D104TX TouchSmart

Pavilion 15-D105TX TouchSmart

Pavilion 15-D106TX TouchSmart

Pavilion 15-D107TX TouchSmart

Pavilion 15-D108TX TouchSmart

Pavilion 15-G000EE

Pavilion 15-G000EI

Pavilion 15-G000NA

Pavilion 15-G000NC

Pavilion 15-G000NO

Pavilion 15-G000NT

Pavilion 15-G000NX

Pavilion 15-G000SC

Pavilion 15-G000SE

Pavilion 15-G000SI

Pavilion 15-G000SL

Pavilion 15-G000SM

Pavilion 15-G000SQ

Pavilion 15-G000SR

Pavilion 15-G000SU

Pavilion 15-G000SV

Pavilion 15-G000SX

Pavilion 15-G001AU

Pavilion 15-G001AX

Pavilion 15-G001EC

Pavilion 15-G001NC

Pavilion 15-G001NF

Pavilion 15-G001NIA

Pavilion 15-G001NO

Pavilion 15-G001NP

Pavilion 15-G001NT

Pavilion 15-G001SC

Pavilion 15-G001SM

Pavilion 15-G001SR

Pavilion 15-G001SU

Pavilion 15-G001SV

Pavilion 15-G001SX

Pavilion 15-G001XX

Pavilion 15-G002AU

Pavilion 15-G002AX

Pavilion 15-G002NC

Pavilion 15-G002NF

Pavilion 15-G002NT

Pavilion 15-G002SE

Pavilion 15-G002SP

Pavilion 15-G002SR

Pavilion 15-G003AU

Pavilion 15-G003AX

Pavilion 15-G003NC

Pavilion 15-G003NF

Pavilion 15-G003NIA

Pavilion 15-G003NT

Pavilion 15-G003SC

Pavilion 15-G003SL

Pavilion 15-G003SM

Pavilion 15-G003SP

Pavilion 15-G003SW

Pavilion 15-G004AU

Pavilion 15-G004AX

Pavilion 15-G004NF

Pavilion 15-G004NL

Pavilion 15-G004NP

Pavilion 15-G004NT

Pavilion 15-G004NX

Pavilion 15-G004SL

Pavilion 15-G004SP

Pavilion 15-G005AU

Pavilion 15-G005AX

Pavilion 15-G005NA

Pavilion 15-G005NE

Pavilion 15-G005NG

Pavilion 15-G005NL

Pavilion 15-G005SW

Pavilion 15-G006AU

Pavilion 15-G006AX

Pavilion 15-G006ER

Pavilion 15-G006NE

Pavilion 15-G006NP

Pavilion 15-G006NV

Pavilion 15-G006NX

Pavilion 15-G006SL

Pavilion 15-G006SR

Pavilion 15-G007AX

Pavilion 15-G007DX

Pavilion 15-G007ER

Pavilion 15-G007NA

Pavilion 15-G007NG

Pavilion 15-G007NX

Pavilion 15-G007SL

Pavilion 15-G007SR

Pavilion 15-G008AU

Pavilion 15-G008AX

Pavilion 15-G008ER

Pavilion 15-G008NF

Pavilion 15-G008SR

Pavilion 15-G009AU

Pavilion 15-G009AX

Pavilion 15-G009ER

Pavilion 15-G009NL

Pavilion 15-G009NP

Pavilion 15-G009NT

Pavilion 15-G009NV

Pavilion 15-G009SR

Pavilion 15-G009ST

Pavilion 15-G010AU

Pavilion 15-G010AX

Pavilion 15-G010DX

Pavilion 15-G010ER

Pavilion 15-G010LA

Pavilion 15-G010ND

Pavilion 15-G010NL

Pavilion 15-G010NP

Pavilion 15-G010NR

Pavilion 15-G010SM

Pavilion 15-G010SQ

Pavilion 15-G010SR

Pavilion 15-G010ST

Pavilion 15-G011AU

Pavilion 15-G011AX

Pavilion 15-G011CA

Pavilion 15-G011ER

Pavilion 15-G011LA

Pavilion 15-G011NL

Pavilion 15-G011NR

Pavilion 15-G011SH

Pavilion 15-G011SM

Pavilion 15-G011SQ

Pavilion 15-G011SR

Pavilion 15-G011ST

Pavilion 15-G012AU

Pavilion 15-G012DX

Pavilion 15-G012ER

Pavilion 15-G012SM

Pavilion 15-G012SR

Pavilion 15-G013AU

Pavilion 15-G013CL

Pavilion 15-G013DX

Pavilion 15-G013ER

Pavilion 15-G013NA

Pavilion 15-G013SR

Pavilion 15-G013SW

Pavilion 15-G014AU

Pavilion 15-G014DX

Pavilion 15-G014ER

Pavilion 15-G014LA

Pavilion 15-G014SR

Pavilion 15-G015AU

Pavilion 15-G015DX

Pavilion 15-G015ER

Pavilion 15-G015SR

Pavilion 15-G015SW

Pavilion 15-G016AU

Pavilion 15-G016DX

Pavilion 15-G016ER

Pavilion 15-G016LA

Pavilion 15-G016SR

Pavilion 15-G017AU

Pavilion 15-G017DX

Pavilion 15-G017ER

Pavilion 15-G017SR

Pavilion 15-G018AU

Pavilion 15-G018DX

Pavilion 15-G018ER

Pavilion 15-G018SI

Pavilion 15-G018SR

Pavilion 15-G018ST

Pavilion 15-G018SV

Pavilion 15-G019AU

Pavilion 15-G019ER

Pavilion 15-G019SR

Pavilion 15-G019WM

Pavilion 15-G020AU

Pavilion 15-G020CA

Pavilion 15-G020DX

Pavilion 15-G020EE

Pavilion 15-G020ER

Pavilion 15-G020NE

Pavilion 15-G020NP

Pavilion 15-G020NR

Pavilion 15-G020NX

Pavilion 15-G020SE

Pavilion 15-G020SR

Pavilion 15-G021AU

Pavilion 15-G021CA

Pavilion 15-G021CY

Pavilion 15-G021DS

Pavilion 15-G021ER

Pavilion 15-G021NA

Pavilion 15-G021NG

Pavilion 15-G021NR

Pavilion 15-G021SR

Pavilion 15-G022AU

Pavilion 15-G022CY

Pavilion 15-G022DS

Pavilion 15-G022NA

Pavilion 15-G022NP

Pavilion 15-G023AU

Pavilion 15-G023CL

Pavilion 15-G023CY

Pavilion 15-G023DS

Pavilion 15-G023ER

Pavilion 15-G023NE

Pavilion 15-G023NP

Pavilion 15-G023SR

Pavilion 15-G024AU

Pavilion 15-G024CY

Pavilion 15-G024DS

Pavilion 15-G024ER

Pavilion 15-G024NE

Pavilion 15-G024NR

Pavilion 15-G024SR

Pavilion 15-G025AU

Pavilion 15-G025DS

Pavilion 15-G025ER

Pavilion 15-G025NG

Pavilion 15-G025NO

Pavilion 15-G025SR

Pavilion 15-G026AU

Pavilion 15-G026SR

Pavilion 15-G027AU

Pavilion 15-G027CA

Pavilion 15-G027NE

Pavilion 15-G027NG

Pavilion 15-G027NO

Pavilion 15-G028AU

Pavilion 15-G028CA

Pavilion 15-G028NG

Pavilion 15-G029AU

Pavilion 15-G029CA

Pavilion 15-G029NG

Pavilion 15-G029SR

Pavilion 15-G029WM

Pavilion 15-G030AU

Pavilion 15-G030EO

Pavilion 15-G030ND

Pavilion 15-G030NF

Pavilion 15-G030NO

Pavilion 15-G030SO

Pavilion 15-G031AU

Pavilion 15-G031CY

Pavilion 15-G031DS

Pavilion 15-G031NO

Pavilion 15-G032AU

Pavilion 15-G032CY

Pavilion 15-G032DS

Pavilion 15-G032NO

Pavilion 15-G033AU

Pavilion 15-G033CY

Pavilion 15-G033DS

Pavilion 15-G033NO

Pavilion 15-G034AU

Pavilion 15-G034CY

Pavilion 15-G034DS

Pavilion 15-G034NO

Pavilion 15-G035AU

Pavilion 15-G035CY

Pavilion 15-G035DS

Pavilion 15-G035NO

Pavilion 15-G035ST

Pavilion 15-G035WM

Pavilion 15-G036AU

Pavilion 15-G036CY

Pavilion 15-G036DS

Pavilion 15-G036SW

Pavilion 15-G037AU

Pavilion 15-G037CY

Pavilion 15-G037DS

Pavilion 15-G038AU

Pavilion 15-G038CY

Pavilion 15-G038DS

Pavilion 15-G039AU

Pavilion 15-G039CA

Pavilion 15-G039CY

Pavilion 15-G039DS

Pavilion 15-G039WM

Pavilion 15-G040AU

Pavilion 15-G040CA

Pavilion 15-G040NR

Pavilion 15-G041AU

Pavilion 15-G041CA

Pavilion 15-G041CY

Pavilion 15-G041DS

Pavilion 15-G041SO

Pavilion 15-G042AU

Pavilion 15-G042CY

Pavilion 15-G042DS

Pavilion 15-G043AU

Pavilion 15-G043CY

Pavilion 15-G043DS

Pavilion 15-G044AU

Pavilion 15-G045AU

Pavilion 15-G046AU

Pavilion 15-G047AU

Pavilion 15-G048AU

Pavilion 15-G048CA

Pavilion 15-G049AU

Pavilion 15-G049CA

Pavilion 15-G050CA

Pavilion 15-G050NA

Pavilion 15-G050NIA

Pavilion 15-G050NL

Pavilion 15-G050SA

Pavilion 15-G051NG

Pavilion 15-G051NL

Pavilion 15-G052NL

Pavilion 15-G053NL

Pavilion 15-G054NF

Pavilion 15-G054NL

Pavilion 15-G055NL

Pavilion 15-G057CL

Pavilion 15-G057NF

Pavilion 15-G058NK

Pavilion 15-G059WM

Pavilion 15-G060CA

Pavilion 15-G060NL

Pavilion 15-G060NR

Pavilion 15-G062NL

Pavilion 15-G063NF

Pavilion 15-G063NR

Pavilion 15-G064NF

Pavilion 15-G064NL

Pavilion 15-G065NL

Pavilion 15-G066NL

Pavilion 15-G067CL

Pavilion 15-G067NL

Pavilion 15-G067NR

Pavilion 15-G068CA

Pavilion 15-G068CL

Pavilion 15-G069CL

Pavilion 15-G070ER

Pavilion 15-G070NG

Pavilion 15-G070NR

Pavilion 15-G070SR

Pavilion 15-G071NO

Pavilion 15-G071NR

Pavilion 15-G072NR

Pavilion 15-G073NG

Pavilion 15-G073NO

Pavilion 15-G073NR

Pavilion 15-G074NR

Pavilion 15-G075NR

Pavilion 15-G077NR

Pavilion 15-G078NR

Pavilion 15-G079NO

Pavilion 15-G080ND

Pavilion 15-G080NR

Pavilion 15-G081ND

Pavilion 15-G081NR

Pavilion 15-G082NO

Pavilion 15-G082NR

Pavilion 15-G083NR

Pavilion 15-G085ND

Pavilion 15-G085NO

Pavilion 15-G085NR

Pavilion 15-G088CA

Pavilion 15-G090NO

Pavilion 15-G090NR

Pavilion 15-G091NA

Pavilion 15-G091NG

Pavilion 15-G091SA

Pavilion 15-G092NA

Pavilion 15-G092ND

Pavilion 15-G092SA

Pavilion 15-G093NA

Pavilion 15-G093SA

Pavilion 15-G094NA

Pavilion 15-G094SA

Pavilion 15-G099ER

Pavilion 15-G099NR

Pavilion 15-G099SM

Pavilion 15-G099SR

Pavilion 15-G099SU

Pavilion 15-G100

Pavilion 15-G100CA

Pavilion 15-G121DS

Pavilion 15-G122DS

Pavilion 15-G123DS

Pavilion 15-G124DS

Pavilion 15-G125DS

Pavilion 15-G126DS

Pavilion 15-G132DS

Pavilion 15-G133DS

Pavilion 15-G134DS

Pavilion 15-G136DS

Pavilion 15-G137DS

Pavilion 15-G163NR

Pavilion 15-G166NR

Pavilion 15-G170NR

Pavilion 15-G173WM

Pavilion 15-G200

Pavilion 15-G200NA

Pavilion 15-G200NE

Pavilion 15-G200NIA

Pavilion 15-G200NQ

Pavilion 15-G200NT

Pavilion 15-G200NV

Pavilion 15-G200UR

Pavilion 15-G201AU

Pavilion 15-G201AX

Pavilion 15-G201NF

Pavilion 15-G201NQ

Pavilion 15-G201NT

Pavilion 15-G202AU

Pavilion 15-G202AX

Pavilion 15-G202NE

Pavilion 15-G202NF

Pavilion 15-G202NL

Pavilion 15-G202NT

Pavilion 15-G202UR

Pavilion 15-G203AU

Pavilion 15-G203AX

Pavilion 15-G203NE

Pavilion 15-G203NF

Pavilion 15-G203NT

Pavilion 15-G203UR

Pavilion 15-G204AU

Pavilion 15-G204AX

Pavilion 15-G204NE

Pavilion 15-G204NG

Pavilion 15-G204NV

Pavilion 15-G204UR

Pavilion 15-G205AU

Pavilion 15-G205AX

Pavilion 15-G205NC

Pavilion 15-G205NG

Pavilion 15-G205NIA

Pavilion 15-G205NM

Pavilion 15-G205NT

Pavilion 15-G205UR

Pavilion 15-G206AU

Pavilion 15-G206AX

Pavilion 15-G206NF

Pavilion 15-G206NG

Pavilion 15-G206NIA

Pavilion 15-G206NT

Pavilion 15-G206UR

Pavilion 15-G207AU

Pavilion 15-G207AX

Pavilion 15-G207NC

Pavilion 15-G207NF

Pavilion 15-G207NG

Pavilion 15-G207NL

Pavilion 15-G208AU

Pavilion 15-G208NC

Pavilion 15-G208UR

Pavilion 15-G209AU

Pavilion 15-G209NC

Pavilion 15-G209NL

Pavilion 15-G209NR

Pavilion 15-G210AU

Pavilion 15-G210NL

Pavilion 15-G210NR

Pavilion 15-G211AU

Pavilion 15-G211LA

Pavilion 15-G211NF

Pavilion 15-G212AU

Pavilion 15-G212LA

Pavilion 15-G212NF

Pavilion 15-G212NL

Pavilion 15-G213AU

Pavilion 15-G213LA

Pavilion 15-G214AU

Pavilion 15-G215AU

Pavilion 15-G215NF

Pavilion 15-G216AU

Pavilion 15-G216NL

Pavilion 15-G217AU

Pavilion 15-G217NF

Pavilion 15-G218AU

Pavilion 15-G219NL

Pavilion 15-G220CA

Pavilion 15-G220NF

Pavilion 15-G220NL

Pavilion 15-G220NR

Pavilion 15-G221CA

Pavilion 15-G221ND

Pavilion 15-G221NF

Pavilion 15-G221NL

Pavilion 15-G222CA

Pavilion 15-G227CA

Pavilion 15-G229NF

Pavilion 15-G230ND

Pavilion 15-G245NW

Pavilion 15-G247CA

Pavilion 15-G249CA

Pavilion 15-G255NA

Pavilion 15-G255NO

Pavilion 15-G255SA

Pavilion 15-G256NO

Pavilion 15-G258NO

Pavilion 15-G259NA

Pavilion 15-G259SA

Pavilion 15-G260NA

Pavilion 15-G260NO

Pavilion 15-G260NR

Pavilion 15-G260SA

Pavilion 15-G261CA

Pavilion 15-G261NA

Pavilion 15-G261SA

Pavilion 15-G271NR

Pavilion 15-G273NR

Pavilion 15-G274NR

Pavilion 15-G275NR

Pavilion 15-G276NR

Pavilion 15-G277NR

Pavilion 15-G500NC

Pavilion 15-G500NM

Pavilion 15-G500NR

Pavilion 15-G500NU

Pavilion 15-G500NW

Pavilion 15-G501NC

Pavilion 15-G501NM

Pavilion 15-G501NR

Pavilion 15-G503NC

Pavilion 15-G504NR

Pavilion 15-G505NC

Pavilion 15-G507NC

Pavilion 15-G530UR

Pavilion 15-G533UR

Pavilion 15-G536UR

Pavilion 15-G537UR

Pavilion 15-G538UR

Pavilion 15-G551NM

Pavilion 15-R000EL

Pavilion 15-R000NA

Pavilion 15-R000NE

Pavilion 15-R000NIA

Pavilion 15-R000NK

Pavilion 15-R000NS

Pavilion 15-R000SL

Pavilion 15-R000SW

Pavilion 15-R000SX

Pavilion 15-R001EE

Pavilion 15-R001EI

Pavilion 15-R001EL

Pavilion 15-R001LA

Pavilion 15-R001NA

Pavilion 15-R001NC

Pavilion 15-R001NE

Pavilion 15-R001NIA

Pavilion 15-R001NS

Pavilion 15-R001SE

Pavilion 15-R001SI

Pavilion 15-R001SIA

Pavilion 15-R001SL

Pavilion 15-R001TU

Pavilion 15-R001TX

Pavilion 15-R002EE

Pavilion 15-R002EI

Pavilion 15-R002NC

Pavilion 15-R002NE

Pavilion 15-R002NIA

Pavilion 15-R002NS

Pavilion 15-R002SE

Pavilion 15-R002SI

Pavilion 15-R002SX

Pavilion 15-R002TU

Pavilion 15-R002TX

Pavilion 15-R003EE

Pavilion 15-R003EI

Pavilion 15-R003NA

Pavilion 15-R003NC

Pavilion 15-R003NE

Pavilion 15-R003NG

Pavilion 15-R003NK

Pavilion 15-R003NP

Pavilion 15-R003NS

Pavilion 15-R003SE

Pavilion 15-R003SI

Pavilion 15-R003SV

Pavilion 15-R003TU

Pavilion 15-R003TX

Pavilion 15-R004EI

Pavilion 15-R004NA

Pavilion 15-R004NC

Pavilion 15-R004NE

Pavilion 15-R004NIA

Pavilion 15-R004NP

Pavilion 15-R004NX

Pavilion 15-R004SC

Pavilion 15-R004SI

Pavilion 15-R004TU

Pavilion 15-R004TX

Pavilion 15-R004XX

Pavilion 15-R005EE

Pavilion 15-R005EI

Pavilion 15-R005LA

Pavilion 15-R005NA

Pavilion 15-R005NC

Pavilion 15-R005NE

Pavilion 15-R005NIA

Pavilion 15-R005NP

Pavilion 15-R005NS

Pavilion 15-R005SE

Pavilion 15-R005SI

Pavilion 15-R005ST

Pavilion 15-R005TU

Pavilion 15-R005TX

Pavilion 15-R006EO

Pavilion 15-R006LA LTNA

Pavilion 15-R006LA

Pavilion 15-R006NC

Pavilion 15-R006NE

Pavilion 15-R006NIA

Pavilion 15-R006NK

Pavilion 15-R006NL

Pavilion 15-R006NP

Pavilion 15-R006NX

Pavilion 15-R006ST

Pavilion 15-R006SX

Pavilion 15-R006TU

Pavilion 15-R006TX

Pavilion 15-R007NC

Pavilion 15-R007NE

Pavilion 15-R007NF

Pavilion 15-R007NIA

Pavilion 15-R007NL

Pavilion 15-R007NS

Pavilion 15-R007NX

Pavilion 15-R007SX

Pavilion 15-R007TU

Pavilion 15-R007TX

Pavilion 15-R008NA

Pavilion 15-R008NC

Pavilion 15-R008NE

Pavilion 15-R008NF

Pavilion 15-R008NIA

Pavilion 15-R008NP

Pavilion 15-R008NS

Pavilion 15-R008TU

Pavilion 15-R008TX

Pavilion 15-R009EE

Pavilion 15-R009NC

Pavilion 15-R009NIA

Pavilion 15-R009NS

Pavilion 15-R009SE

Pavilion 15-R009ST

Pavilion 15-R009SX

Pavilion 15-R009TU

Pavilion 15-R009TX

Pavilion 15-R010EE

Pavilion 15-R010EI

Pavilion 15-R010NC

Pavilion 15-R010NIA

Pavilion 15-R010NL

Pavilion 15-R010NP

Pavilion 15-R010NS

Pavilion 15-R010NX

Pavilion 15-R010SE

Pavilion 15-R010SI

Pavilion 15-R010ST

Pavilion 15-R010SW

Pavilion 15-R010TU

Pavilion 15-R010TX

Pavilion 15-R011DX

Pavilion 15-R011NA

Pavilion 15-R011NC

Pavilion 15-R011NE

Pavilion 15-R011NIA

Pavilion 15-R011NL

Pavilion 15-R011NS

Pavilion 15-R011NX

Pavilion 15-R011ST

Pavilion 15-R011SW

Pavilion 15-R011TU

Pavilion 15-R011TX

Pavilion 15-R012NA

Pavilion 15-R012NE

Pavilion 15-R012NS

Pavilion 15-R012NX

Pavilion 15-R012ST

Pavilion 15-R012SV

Pavilion 15-R012SX

Pavilion 15-R012TU

Pavilion 15-R012TX

Pavilion 15-R013CA

Pavilion 15-R013DX

Pavilion 15-R013EE

Pavilion 15-R013EI

Pavilion 15-R013NE

Pavilion 15-R013NIA

Pavilion 15-R013NS

Pavilion 15-R013NX

Pavilion 15-R013SE

Pavilion 15-R013SI

Pavilion 15-R013ST

Pavilion 15-R013TU

Pavilion 15-R013TX

Pavilion 15-R014DX

Pavilion 15-R014EE

Pavilion 15-R014NE

Pavilion 15-R014NS

Pavilion 15-R014NX

Pavilion 15-R014SE

Pavilion 15-R014SI

Pavilion 15-R014SV

Pavilion 15-R014SW

Pavilion 15-R014TU

Pavilion 15-R014TX

Pavilion 15-R015DX

Pavilion 15-R015EE

Pavilion 15-R015EJ

Pavilion 15-R015NC

Pavilion 15-R015NE

Pavilion 15-R015NF

Pavilion 15-R015NL

Pavilion 15-R015NS

Pavilion 15-R015SE

Pavilion 15-R015SV

Pavilion 15-R015TU

Pavilion 15-R015TX

Pavilion 15-R016EJ

Pavilion 15-R016NE

Pavilion 15-R016NL

Pavilion 15-R016NS

Pavilion 15-R016NX

Pavilion 15-R016SV

Pavilion 15-R016TU

Pavilion 15-R016TX

Pavilion 15-R017DX

Pavilion 15-R017EJ

Pavilion 15-R017NE

Pavilion 15-R017NK

Pavilion 15-R017NL

Pavilion 15-R017NS

Pavilion 15-R017NX

Pavilion 15-R017SV

Pavilion 15-R017TU

Pavilion 15-R017TX

Pavilion 15-R018DX

Pavilion 15-R018NA

Pavilion 15-R018NE

Pavilion 15-R018NK

Pavilion 15-R018NL

Pavilion 15-R018NS

Pavilion 15-R018NX

Pavilion 15-R018TU

Pavilion 15-R018TX

Pavilion 15-R019DX

Pavilion 15-R019EJ

Pavilion 15-R019NE

Pavilion 15-R019NK

Pavilion 15-R019NL

Pavilion 15-R019NS

Pavilion 15-R019NX

Pavilion 15-R019TU

Pavilion 15-R019TX

Pavilion 15-R020EE

Pavilion 15-R020NA

Pavilion 15-R020ND

Pavilion 15-R020NE

Pavilion 15-R020NF

Pavilion 15-R020NK

Pavilion 15-R020NS

Pavilion 15-R020NX

Pavilion 15-R020SQ

Pavilion 15-R020ST

Pavilion 15-R020TU

Pavilion 15-R020TX

Pavilion 15-R021EE

Pavilion 15-R021ND

Pavilion 15-R021NE

Pavilion 15-R021NG

Pavilion 15-R021NR

Pavilion 15-R021NS

Pavilion 15-R021NX

Pavilion 15-R021ST

Pavilion 15-R021SW

Pavilion 15-R021TU

Pavilion 15-R021TX

Pavilion 15-R022NA

Pavilion 15-R022NE

Pavilion 15-R022NG

Pavilion 15-R022NR

Pavilion 15-R022NS

Pavilion 15-R022NX

Pavilion 15-R022ST

Pavilion 15-R022TU

Pavilion 15-R022TX

Pavilion 15-R023NA

Pavilion 15-R023NR

Pavilion 15-R023NX

Pavilion 15-R023TU

Pavilion 15-R023TX

Pavilion 15-R024NA

Pavilion 15-R024NK

Pavilion 15-R024NR

Pavilion 15-R024NS

Pavilion 15-R024NX

Pavilion 15-R024TU

Pavilion 15-R024TX

Pavilion 15-R025NA

Pavilion 15-R025NR

Pavilion 15-R025NS

Pavilion 15-R025NX

Pavilion 15-R025SV

Pavilion 15-R025TU

Pavilion 15-R025TX

Pavilion 15-R026NA

Pavilion 15-R026NK

Pavilion 15-R026NR

Pavilion 15-R026NX

Pavilion 15-R026TU

Pavilion 15-R026TX

Pavilion 15-R027NA

Pavilion 15-R027NX

Pavilion 15-R027TU

Pavilion 15-R027TX

Pavilion 15-R028NA

Pavilion 15-R028NX

Pavilion 15-R028TU

Pavilion 15-R029NA

Pavilion 15-R029NX

Pavilion 15-R029TU

Pavilion 15-R029TX

Pavilion 15-R029WM

Pavilion 15-R030NA

Pavilion 15-R030ND

Pavilion 15-R030NG

Pavilion 15-R030NR

Pavilion 15-R030NX

Pavilion 15-R030SQ

Pavilion 15-R030TU

Pavilion 15-R030TX

Pavilion 15-R030WM

Pavilion 15-R031DS

Pavilion 15-R031NA

Pavilion 15-R031NE

Pavilion 15-R031NF

Pavilion 15-R031NX

Pavilion 15-R031SI

Pavilion 15-R031ST

Pavilion 15-R031SV

Pavilion 15-R031SW

Pavilion 15-R031TU

Pavilion 15-R031TX

Pavilion 15-R031WM

Pavilion 15-R032DS

Pavilion 15-R032NA

Pavilion 15-R032ND

Pavilion 15-R032NX

Pavilion 15-R032TU

Pavilion 15-R032TX

Pavilion 15-R032WM

Pavilion 15-R033CA

Pavilion 15-R033DS

Pavilion 15-R033NA

Pavilion 15-R033ND

Pavilion 15-R033NX

Pavilion 15-R033TU

Pavilion 15-R033TX

Pavilion 15-R034CA

Pavilion 15-R034DS

Pavilion 15-R034NA

Pavilion 15-R034NG

Pavilion 15-R034NX

Pavilion 15-R034SV

Pavilion 15-R034TU

Pavilion 15-R034TX

Pavilion 15-R035DS

Pavilion 15-R035TU

Pavilion 15-R035TX

Pavilion 15-R036DS

Pavilion 15-R036TU

Pavilion 15-R036TX

Pavilion 15-R037TU

Pavilion 15-R037TX

Pavilion 15-R038CA

Pavilion 15-R038NG

Pavilion 15-R038TU

Pavilion 15-R038TX

Pavilion 15-R039CA

Pavilion 15-R039NF

Pavilion 15-R039TU

Pavilion 15-R039TX

Pavilion 15-R040ER

Pavilion 15-R040NA

Pavilion 15-R040NF

Pavilion 15-R040NG

Pavilion 15-R040SH

Pavilion 15-R040SM

Pavilion 15-R040SQ

Pavilion 15-R040SR

Pavilion 15-R040TU

Pavilion 15-R040TX

Pavilion 15-R041ER

Pavilion 15-R041NF

Pavilion 15-R041NG

Pavilion 15-R041SM

Pavilion 15-R041SR

Pavilion 15-R041SW

Pavilion 15-R041TU

Pavilion 15-R041TX

Pavilion 15-R042ER

Pavilion 15-R042NF

Pavilion 15-R042SH

Pavilion 15-R042SM

Pavilion 15-R042SR

Pavilion 15-R042TU

Pavilion 15-R042TX

Pavilion 15-R043ER

Pavilion 15-R043NF

Pavilion 15-R043SM

Pavilion 15-R043SR

Pavilion 15-R043TU

Pavilion 15-R044ER

Pavilion 15-R044NF

Pavilion 15-R044SR

Pavilion 15-R044TU

Pavilion 15-R044TX

Pavilion 15-R045ER

Pavilion 15-R045SR

Pavilion 15-R045TU

Pavilion 15-R045TX

Pavilion 15-R046ER

Pavilion 15-R046NB

Pavilion 15-R046NF

Pavilion 15-R046SR

Pavilion 15-R046TU

Pavilion 15-R047ER

Pavilion 15-R047NF

Pavilion 15-R047NO

Pavilion 15-R047SR

Pavilion 15-R047TU

Pavilion 15-R048ER

Pavilion 15-R048NF

Pavilion 15-R048SR

Pavilion 15-R048TU

Pavilion 15-R049ER

Pavilion 15-R049NF

Pavilion 15-R049SR

Pavilion 15-R049TU

Pavilion 15-R050NR

Pavilion 15-R050SR

Pavilion 15-R050SU

Pavilion 15-R050TU

Pavilion 15-R051EU

Pavilion 15-R051ND

Pavilion 15-R051TU

Pavilion 15-R052ND

Pavilion 15-R052NR

Pavilion 15-R052SR

Pavilion 15-R052TU

Pavilion 15-R053CL

Pavilion 15-R053ND

Pavilion 15-R053NF

Pavilion 15-R053SR

Pavilion 15-R053TU

Pavilion 15-R054SR

Pavilion 15-R054TU

Pavilion 15-R055NF

Pavilion 15-R055SR

Pavilion 15-R055TU

Pavilion 15-R056NF

Pavilion 15-R056SR

Pavilion 15-R056TU

Pavilion 15-R057SR

Pavilion 15-R057TU

Pavilion 15-R058NF

Pavilion 15-R058NO

Pavilion 15-R058SR

Pavilion 15-R058TU

Pavilion 15-R059NO

Pavilion 15-R059TU

Pavilion 15-R060ER

Pavilion 15-R060SR

Pavilion 15-R060TU

Pavilion 15-R061ER

Pavilion 15-R061NE

Pavilion 15-R061NF

Pavilion 15-R061NO

Pavilion 15-R061SR

Pavilion 15-R061SW

Pavilion 15-R061TU

Pavilion 15-R062ER

Pavilion 15-R062NF

Pavilion 15-R062NO

Pavilion 15-R062SR

Pavilion 15-R062TU

Pavilion 15-R063ER

Pavilion 15-R063ND

Pavilion 15-R063NE

Pavilion 15-R063NO

Pavilion 15-R063NR

Pavilion 15-R063SR

Pavilion 15-R063SW

Pavilion 15-R063TU

Pavilion 15-R064ER

Pavilion 15-R064SR

Pavilion 15-R064TU

Pavilion 15-R065ER

Pavilion 15-R065NO

Pavilion 15-R065SR

Pavilion 15-R065TU

Pavilion 15-R066ER

Pavilion 15-R066NF

Pavilion 15-R066TU

Pavilion 15-R067NF

Pavilion 15-R067NO

Pavilion 15-R067SR

Pavilion 15-R067TU

Pavilion 15-R068NF

Pavilion 15-R068NO

Pavilion 15-R068TU

Pavilion 15-R069NO

Pavilion 15-R069TU

Pavilion 15-R070TU

Pavilion 15-R071NF

Pavilion 15-R071SW

Pavilion 15-R071TU

Pavilion 15-R072NF

Pavilion 15-R072TU

Pavilion 15-R073ER

Pavilion 15-R073NF

Pavilion 15-R073SR

Pavilion 15-R073TU

Pavilion 15-R074ER

Pavilion 15-R074NF

Pavilion 15-R075ER

Pavilion 15-R075TU

Pavilion 15-R076NG

Pavilion 15-R076SR

Pavilion 15-R076TU

Pavilion 15-R077NF

Pavilion 15-R077SR

Pavilion 15-R077TU

Pavilion 15-R078NF

Pavilion 15-R078TU

Pavilion 15-R079TU

Pavilion 15-R080ER

Pavilion 15-R080ND

Pavilion 15-R080SR

Pavilion 15-R080TU

Pavilion 15-R081ER

Pavilion 15-R081NR

Pavilion 15-R081SR

Pavilion 15-R081TU

Pavilion 15-R082ER

Pavilion 15-R082NR

Pavilion 15-R082SR

Pavilion 15-R082TU

Pavilion 15-R083ER

Pavilion 15-R083SR

Pavilion 15-R083TU

Pavilion 15-R084NG

Pavilion 15-R084NO

Pavilion 15-R084TU

Pavilion 15-R085ND

Pavilion 15-R085NO

Pavilion 15-R085TU

Pavilion 15-R086NO

Pavilion 15-R086TU

Pavilion 15-R087NF

Pavilion 15-R091SW

Pavilion 15-R093SW

Pavilion 15-R096NG

Pavilion 15-R098ER

Pavilion 15-R098SR

Pavilion 15-R098SU

Pavilion 15-R099SH

Pavilion 15-R099SM

Pavilion 15-R100

Pavilion 15-R100NE

Pavilion 15-R100NF

Pavilion 15-R100NIA

Pavilion 15-R100NL

Pavilion 15-R100NO

Pavilion 15-R100NP

Pavilion 15-R100NT

Pavilion 15-R100NV

Pavilion 15-R100NW

Pavilion 15-R100NX

Pavilion 15-R101NA

Pavilion 15-R101NK

Pavilion 15-R101NL

Pavilion 15-R101NP

Pavilion 15-R101NS

Pavilion 15-R101NW

Pavilion 15-R101NX

Pavilion 15-R101TU

Pavilion 15-R102NA

Pavilion 15-R102NE

Pavilion 15-R102NG

Pavilion 15-R102NI

Pavilion 15-R102NIA

Pavilion 15-R102NL

Pavilion 15-R102NO

Pavilion 15-R102NS

Pavilion 15-R102TU

Pavilion 15-R103NE

Pavilion 15-R103NF

Pavilion 15-R103NG

Pavilion 15-R103NL

Pavilion 15-R103NO

Pavilion 15-R103NP

Pavilion 15-R103NS

Pavilion 15-R103NT

Pavilion 15-R103NX

Pavilion 15-R103TU

Pavilion 15-R104NE

Pavilion 15-R104NF

Pavilion 15-R104NG

Pavilion 15-R104NI

Pavilion 15-R104NIA

Pavilion 15-R104NO

Pavilion 15-R104NP

Pavilion 15-R104NV

Pavilion 15-R104NW

Pavilion 15-R104NX

Pavilion 15-R104TU

Pavilion 15-R105NE

Pavilion 15-R105NIA

Pavilion 15-R105NO

Pavilion 15-R105NP

Pavilion 15-R105NV

Pavilion 15-R105NX

Pavilion 15-R105TU

Pavilion 15-R106NA

Pavilion 15-R106NE

Pavilion 15-R106NF

Pavilion 15-R106NIA

Pavilion 15-R106NL

Pavilion 15-R106NW

Pavilion 15-R106TU

Pavilion 15-R107NE

Pavilion 15-R107NF

Pavilion 15-R107NL

Pavilion 15-R107NX

Pavilion 15-R107TU

Pavilion 15-R108NE

Pavilion 15-R108NK

Pavilion 15-R108NL

Pavilion 15-R108NV

Pavilion 15-R108NW

Pavilion 15-R108NX

Pavilion 15-R108TU

Pavilion 15-R109NS

Pavilion 15-R109NX

Pavilion 15-R109TU

Pavilion 15-R110DX

Pavilion 15-R110LA

Pavilion 15-R110NA

Pavilion 15-R110NIA

Pavilion 15-R110NS

Pavilion 15-R110TU

Pavilion 15-R111NA

Pavilion 15-R111NE

Pavilion 15-R111NIA

Pavilion 15-R111NS

Pavilion 15-R111NT

Pavilion 15-R111NW

Pavilion 15-R111TU

Pavilion 15-R112NA

Pavilion 15-R112NE

Pavilion 15-R112NF

Pavilion 15-R112NL

Pavilion 15-R112NT

Pavilion 15-R112NX

Pavilion 15-R112TU

Pavilion 15-R112TX

Pavilion 15-R113NE

Pavilion 15-R113NL

Pavilion 15-R113NT

Pavilion 15-R113NX

Pavilion 15-R113TU

Pavilion 15-R113TX

Pavilion 15-R114NE

Pavilion 15-R114NX

Pavilion 15-R114TU

Pavilion 15-R114TX

Pavilion 15-R115NE

Pavilion 15-R115NI

Pavilion 15-R115NIA

Pavilion 15-R115NK

Pavilion 15-R115NT

Pavilion 15-R115NV

Pavilion 15-R115NX

Pavilion 15-R115TU

Pavilion 15-R115TX

Pavilion 15-R116NE

Pavilion 15-R116NI

Pavilion 15-R116NIA

Pavilion 15-R116NK

Pavilion 15-R116NT

Pavilion 15-R116NV

Pavilion 15-R116NX

Pavilion 15-R116TU

Pavilion 15-R116TX

Pavilion 15-R117NA

Pavilion 15-R117NE

Pavilion 15-R117NF

Pavilion 15-R117NI

Pavilion 15-R117NIA

Pavilion 15-R117NK

Pavilion 15-R117NL

Pavilion 15-R117NT

Pavilion 15-R117NX

Pavilion 15-R117TU

Pavilion 15-R117TX

Pavilion 15-R118NE

Pavilion 15-R118NK

Pavilion 15-R118NT

Pavilion 15-R118NV

Pavilion 15-R118NX

Pavilion 15-R118TU

Pavilion 15-R119NF

Pavilion 15-R119NK

Pavilion 15-R119NP

Pavilion 15-R119NT

Pavilion 15-R119NV

Pavilion 15-R119NX

Pavilion 15-R119TU

Pavilion 15-R120NE

Pavilion 15-R120NK

Pavilion 15-R120NP

Pavilion 15-R120NS

Pavilion 15-R120NT

Pavilion 15-R120NW

Pavilion 15-R120NX

Pavilion 15-R120TU

Pavilion 15-R121NE

Pavilion 15-R121NF

Pavilion 15-R121NG

Pavilion 15-R121NK

Pavilion 15-R121NS

Pavilion 15-R121NT

Pavilion 15-R121NX

Pavilion 15-R121TU

Pavilion 15-R122NE

Pavilion 15-R122NL

Pavilion 15-R122NS

Pavilion 15-R122NX

Pavilion 15-R122TU

Pavilion 15-R123NA

Pavilion 15-R123NE

Pavilion 15-R123NS

Pavilion 15-R123NX

Pavilion 15-R123TU

Pavilion 15-R124NS

Pavilion 15-R124NV

Pavilion 15-R124NX

Pavilion 15-R124TU

Pavilion 15-R125NA

Pavilion 15-R125NE

Pavilion 15-R125NF

Pavilion 15-R125NS

Pavilion 15-R125NX

Pavilion 15-R125TU

Pavilion 15-R126NA

Pavilion 15-R126NE

Pavilion 15-R126NS

Pavilion 15-R126NX

Pavilion 15-R126TU

Pavilion 15-R127NA

Pavilion 15-R127NE

Pavilion 15-R127NF

Pavilion 15-R127NG

Pavilion 15-R127NL

Pavilion 15-R127NV

Pavilion 15-R127NX

Pavilion 15-R127TU

Pavilion 15-R128NE

Pavilion 15-R128NF

Pavilion 15-R128NL

Pavilion 15-R128NX

Pavilion 15-R128TU

Pavilion 15-R129NE

Pavilion 15-R129NL

Pavilion 15-R129TU

Pavilion 15-R130NF

Pavilion 15-R130NL

Pavilion 15-R130NV

Pavilion 15-R130NW

Pavilion 15-R130NX

Pavilion 15-R131NX

Pavilion 15-R131WM

Pavilion 15-R132NF

Pavilion 15-R132NG

Pavilion 15-R132NL

Pavilion 15-R132WM

Pavilion 15-R134CL

Pavilion 15-R134NF

Pavilion 15-R134NK

Pavilion 15-R134NL

Pavilion 15-R135NE

Pavilion 15-R136NE

Pavilion 15-R136WM

Pavilion 15-R137DS

Pavilion 15-R137NE

Pavilion 15-R137NL

Pavilion 15-R137WM

Pavilion 15-R138CA

Pavilion 15-R138DS

Pavilion 15-R138NE

Pavilion 15-R138NF

Pavilion 15-R138NL

Pavilion 15-R139DS

Pavilion 15-R139NE

Pavilion 15-R139NF

Pavilion 15-R139NL

Pavilion 15-R140NE

Pavilion 15-R140NW

Pavilion 15-R141DS

Pavilion 15-R141NL

Pavilion 15-R142DS

Pavilion 15-R142NE

Pavilion 15-R143DS

Pavilion 15-R143NE

Pavilion 15-R144NE

Pavilion 15-R145NE

Pavilion 15-R145NF

Pavilion 15-R146NE

Pavilion 15-R147NE

Pavilion 15-R148NE

Pavilion 15-R148NF

Pavilion 15-R149NE

Pavilion 15-R150NA

Pavilion 15-R150NC

Pavilion 15-R150NH

Pavilion 15-R150NM

Pavilion 15-R150NQ

Pavilion 15-R150NR

Pavilion 15-R150NU

Pavilion 15-R150SA

Pavilion 15-R151NM

Pavilion 15-R151NQ

Pavilion 15-R151NR

Pavilion 15-R151NU

Pavilion 15-R152NF

Pavilion 15-R152NQ

Pavilion 15-R152NR

Pavilion 15-R152NU

Pavilion 15-R153NC

Pavilion 15-R153NF

Pavilion 15-R153NM

Pavilion 15-R153NQ

Pavilion 15-R153NR

Pavilion 15-R154NE

Pavilion 15-R154NF

Pavilion 15-R154NM

Pavilion 15-R154NR

Pavilion 15-R155NF

Pavilion 15-R155NR

Pavilion 15-R156NE

Pavilion 15-R157NR

Pavilion 15-R160NA

Pavilion 15-R160NC

Pavilion 15-R160NE

Pavilion 15-R160SA

Pavilion 15-R161NC

Pavilion 15-R161NR

Pavilion 15-R162NR

Pavilion 15-R163ND

Pavilion 15-R163NR

Pavilion 15-R164UR

Pavilion 15-R165UR

Pavilion 15-R166UR

Pavilion 15-R167UR

Pavilion 15-R174CA

Pavilion 15-R175NR

Pavilion 15-R176NR

Pavilion 15-R178NM

Pavilion 15-R178NR

Pavilion 15-R179NG

Pavilion 15-R180NO

Pavilion 15-R180UR

Pavilion 15-R181NG

Pavilion 15-R181NR

Pavilion 15-R182ND

Pavilion 15-R184NR

Pavilion 15-R185ND

Pavilion 15-R186UR

Pavilion 15-R187UR

Pavilion 15-R189NG

Pavilion 15-R194UR

Pavilion 15-R195UR

Pavilion 15-R196NR

Pavilion 15-R197NR

Pavilion 15-R198NR

Pavilion 15-R200

Pavilion 15-R200NA

Pavilion 15-R200NQ

Pavilion 15-R2010TU

Pavilion 15-R2011TU

Pavilion 15-R201NE

Pavilion 15-R201NF

Pavilion 15-R201NJ

Pavilion 15-R201NQ

Pavilion 15-R201NS

Pavilion 15-R201NT

Pavilion 15-R201TU

Pavilion 15-R201TX

Pavilion 15-R202NA

Pavilion 15-R202NE

Pavilion 15-R202NF

Pavilion 15-R202NIA

Pavilion 15-R202NQ

Pavilion 15-R202NT

Pavilion 15-R202TU

Pavilion 15-R202TX

Pavilion 15-R203NF

Pavilion 15-R203NIA

Pavilion 15-R203NQ

Pavilion 15-R203NS

Pavilion 15-R203NT

Pavilion 15-R203NV

Pavilion 15-R203TU

Pavilion 15-R203TX

Pavilion 15-R204NA

Pavilion 15-R204NE

Pavilion 15-R204NG

Pavilion 15-R204NIA

Pavilion 15-R204NL

Pavilion 15-R204NQ

Pavilion 15-R204NS

Pavilion 15-R204NT

Pavilion 15-R204TU

Pavilion 15-R204TX

Pavilion 15-R205NA

Pavilion 15-R205NE

Pavilion 15-R205NIA

Pavilion 15-R205NL

Pavilion 15-R205NQ

Pavilion 15-R205NS

Pavilion 15-R205NT

Pavilion 15-R205TU

Pavilion 15-R205TX

Pavilion 15-R206NA

Pavilion 15-R206NE

Pavilion 15-R206NG

Pavilion 15-R206NIA

Pavilion 15-R206NT

Pavilion 15-R206TU

Pavilion 15-R206TX

Pavilion 15-R207NA

Pavilion 15-R207NF

Pavilion 15-R207NIA

Pavilion 15-R207NK

Pavilion 15-R207NL

Pavilion 15-R207NS

Pavilion 15-R207NV

Pavilion 15-R207TU

Pavilion 15-R207TX

Pavilion 15-R208NA

Pavilion 15-R208NE

Pavilion 15-R208NF

Pavilion 15-R208NIA

Pavilion 15-R208NJ

Pavilion 15-R208NK

Pavilion 15-R208NS

Pavilion 15-R208NT

Pavilion 15-R208TU

Pavilion 15-R208TX

Pavilion 15-R209NE

Pavilion 15-R209NIA

Pavilion 15-R209NK

Pavilion 15-R209NT

Pavilion 15-R209NV

Pavilion 15-R209TU

Pavilion 15-R209TX

Pavilion 15-R210NA

Pavilion 15-R210NE

Pavilion 15-R210NK

Pavilion 15-R210NS

Pavilion 15-R210NT

Pavilion 15-R210TX

Pavilion 15-R211NA

Pavilion 15-R211NE

Pavilion 15-R211NIA

Pavilion 15-R211NK

Pavilion 15-R211NL

Pavilion 15-R211NS

Pavilion 15-R211NT

Pavilion 15-R211TX

Pavilion 15-R212NA

Pavilion 15-R212NIA

Pavilion 15-R212NK

Pavilion 15-R212NL

Pavilion 15-R212NT

Pavilion 15-R212NV

Pavilion 15-R212TU

Pavilion 15-R212TX

Pavilion 15-R213NA

Pavilion 15-R213NIA

Pavilion 15-R213NK

Pavilion 15-R213NL

Pavilion 15-R213NS

Pavilion 15-R213NT

Pavilion 15-R213TU

Pavilion 15-R213TX

Pavilion 15-R214NIA

Pavilion 15-R214NK

Pavilion 15-R214NL

Pavilion 15-R214NT

Pavilion 15-R214TU

Pavilion 15-R214TX

Pavilion 15-R215NA

Pavilion 15-R215NF

Pavilion 15-R215NK

Pavilion 15-R215NT

Pavilion 15-R215TU

Pavilion 15-R215TX

Pavilion 15-R216NK

Pavilion 15-R216NS

Pavilion 15-R216NT

Pavilion 15-R216TU

Pavilion 15-R216TX

Pavilion 15-R217NA

Pavilion 15-R217NF

Pavilion 15-R217NK

Pavilion 15-R217NS

Pavilion 15-R217TU

Pavilion 15-R217TX

Pavilion 15-R218NA

Pavilion 15-R218NS

Pavilion 15-R218NV

Pavilion 15-R218TU

Pavilion 15-R218TX

Pavilion 15-R219NA

Pavilion 15-R219NS

Pavilion 15-R219NV

Pavilion 15-R219TU

Pavilion 15-R219TX

Pavilion 15-R220NG

Pavilion 15-R220NS

Pavilion 15-R220NW

Pavilion 15-R220TU

Pavilion 15-R220TX

Pavilion 15-R221NE

Pavilion 15-R221NF

Pavilion 15-R221NL

Pavilion 15-R221NS

Pavilion 15-R221NV

Pavilion 15-R221TU

Pavilion 15-R221TX

Pavilion 15-R222NE

Pavilion 15-R222NF

Pavilion 15-R222NW

Pavilion 15-R222TU

Pavilion 15-R222TX

Pavilion 15-R223TU

Pavilion 15-R223TX

Pavilion 15-R224NE

Pavilion 15-R224NF

Pavilion 15-R224NL

Pavilion 15-R224TU

Pavilion 15-R224TX

Pavilion 15-R225NE

Pavilion 15-R225NF

Pavilion 15-R225NL

Pavilion 15-R225TU

Pavilion 15-R225TX

Pavilion 15-R226NE

Pavilion 15-R226NL

Pavilion 15-R226TU

Pavilion 15-R226TX

Pavilion 15-R227NE

Pavilion 15-R227TU

Pavilion 15-R227TX

Pavilion 15-R228NE

Pavilion 15-R228TU

Pavilion 15-R228TX

Pavilion 15-R229NE

Pavilion 15-R229NL

Pavilion 15-R229TU

Pavilion 15-R229TX

Pavilion 15-R230CA

Pavilion 15-R230LA

Pavilion 15-R230ND

Pavilion 15-R230NE

Pavilion 15-R230NL

Pavilion 15-R230NR

Pavilion 15-R230TU

Pavilion 15-R230TX

Pavilion 15-R231NE

Pavilion 15-R231NL

Pavilion 15-R231NW

Pavilion 15-R231TU

Pavilion 15-R231TX

Pavilion 15-R232NE

Pavilion 15-R232NL

Pavilion 15-R232TU

Pavilion 15-R233NE

Pavilion 15-R233TU

Pavilion 15-R234NE

Pavilion 15-R234TU

Pavilion 15-R235NE

Pavilion 15-R235TU

Pavilion 15-R236NE

Pavilion 15-R236TU

Pavilion 15-R237NE

Pavilion 15-R237TU

Pavilion 15-R238NE

Pavilion 15-R238TU

Pavilion 15-R239NE

Pavilion 15-R239TU

Pavilion 15-R240TU

Pavilion 15-R241TU

Pavilion 15-R242TU

Pavilion 15-R243TU

Pavilion 15-R244NE

Pavilion 15-R244TU

Pavilion 15-R245NF

Pavilion 15-R245TU

Pavilion 15-R246NE

Pavilion 15-R246TU

Pavilion 15-R247NE

Pavilion 15-R247TU

Pavilion 15-R248NE

Pavilion 15-R248TU

Pavilion 15-R249NE

Pavilion 15-R250UR

Pavilion 15-R251NC

Pavilion 15-R251NE

Pavilion 15-R251UR

Pavilion 15-R252NC

Pavilion 15-R252NE

Pavilion 15-R252UR

Pavilion 15-R253CL

Pavilion 15-R253NE

Pavilion 15-R253UR

Pavilion 15-R254NE

Pavilion 15-R254NU

Pavilion 15-R254UR

Pavilion 15-R255NC

Pavilion 15-R255NE

Pavilion 15-R255NU

Pavilion 15-R255UR

Pavilion 15-R256NE

Pavilion 15-R256NU

Pavilion 15-R256UR

Pavilion 15-R257NE

Pavilion 15-R257UR

Pavilion 15-R258NE

Pavilion 15-R258UR

Pavilion 15-R259NC

Pavilion 15-R259NE

Pavilion 15-R259UR

Pavilion 15-R260NE

Pavilion 15-R261NE

Pavilion 15-R262NE

Pavilion 15-R262UR

Pavilion 15-R263DX

Pavilion 15-R263NE

Pavilion 15-R263UR

Pavilion 15-R266NE

Pavilion 15-R266UR

Pavilion 15-R268UR

Pavilion 15-R280NO

Pavilion 15T-R000

Pavilion 15T-R100

Pavilion 15Z-G000

Pavilion 15Z-G100

Presario 15-H000

Presario 15-H005LA

Presario 15-H006LA

Presario 15-H007A

Presario 15-S000

Presario 15-S000EB

Presario 15-S000EG

Presario 15-S000SB

Presario 15-S000SG

Presario 15-S000SO

Presario 15-S001NF

Presario 15-S001SO

Presario 15-S001TU

Presario 15-S001TX

Presario 15-S002NF

Presario 15-S002TX

Presario 15-S003NF

Presario 15-S003TU

Presario 15-S004NF

Presario 15-S004NL

Presario 15-S004SZ

Presario 15-S004TX

Presario 15-S005SZ

Presario 15-S005TU

Presario 15-S005TX

Presario 15-S006NL

Presario 15-S006NZ

Presario 15-S006SZ

Presario 15-S006TU

Presario 15-S007NF

Presario 15-S007TU

Presario 15-S008NF

Presario 15-S008TU

Presario 15-S009NF

Presario 15-S009TU

Presario 15-S010NA

Presario 15-S014NF

Presario 15-S015NF

Presario 15-S016NF

Presario 15-S017NF

Presario 15-S018NF

Presario 15-S019NF

Presario 15-S020NF

Presario 15-S028NF

Presario 15-S029NB

Presario 15-S035NB

Presario 15-S045NB

Presario 15-S049NB

Presario 15-S054NO

Presario 15-S080SG

 
Additional information
| | |
| --- | --- |
| Weight | 0.5 kg |
| Dimensions | 33 × 10 × 5 cm |
| Available Variant | |
| Warranty | |
| Capacity | |
| No of Cells | |
Q & A
There are no questions yet