Save
₹

5,200.00
Roll over image to zoom in
Click to open expanded view
Lenovo Thinkpad Edge 14, Edge 15, L410, SL410, L510, L420, L520, T410, T420, T510, T520, battery
₹1,299.00 – ₹4,199.00 Incl GST (-65%)
🔖OFFER : Get 5% Discount across website
use code: APRIL5X Offer ends in 05 hrs 29 mins 30 secs. 🕐
🚴‍♂️ Same Day Delivery: (for prepaid orders & selected cities only)
Want it tomorrow, June 10? Order within 23 hrs 49 mins 30 secs. Select same day from Delivery option (Order placed on Sunday will be delivered on Monday)
Note: Lap Gadgets brand battery will not work on T420 T430 series laptops. Lenovo Original option will work in all series mentioned 

Battery type: Li-ion; Capacity: 4000 mAh; Cells: 6-cell; Voltage: 10.8V.

All Lap Gadgets products are Certified by CE, FCC for safety. Strict guidelines for compatibility, and standards compliance for environment safety.

Grade A cells ensure fast charges and low power consumption; Built-in circuit protection ensures both safety and stability. 100% New from Manufacturer. Up to 500 recharge cycles over the life of the battery.

Warranty: 12 months warranty By Lap Gadgets (

10 days money back guarantee)
🚀
4
sold in last 72 hours
👨‍👨‍👦‍👦-
Someone from South West Delhi & 41 others
bought this item recently.
Real Reviews on Google.
Genuine products.
Good website store for laptop parts..good delivery in north india
Maneesh Pathak
2023-05-13
I received well packed and very well working bettery. Initially i am worried about company ,since its first time i have chosen,and get very well communication on watup . Another thing about product I have received manufacturing of 2019,but as i attach my laptop and review two days , I can say its awesome. Thanking you Lap Gadgets team. I also give my opinion ,for better for people like me ,if your application like other ecommerce platform,it will be more interactive for us. But overall i can say its trustable and reliable. Thanks
Mohan Kakumanu
2023-04-28
I have purchased a laptop battery and I was having trouble in replacement and the support helped me by doing video call and explaining.
The urge to write about my experiences with LapGadgets made me ask for the review link from them. It would be difficult to comprehend my experience in words though but still for the benefit of customers like me I would. It so happened that my ThinkPad's battery had died and I purchased a new battery about a year ago from LapGadgets, which they supplied was original and due to perhaps several charging cycles it's capacity dipped to a significant fraction and since LapGadgets offered 1 year warranty with the same I reached out to them to which they promptly responded. I must mention Mr. Jignesh from LapGadgets who took an extra mile to send me a fresh, original and obviously non-refurbished battery pack within promised time, the experience between these was amazing and I would always recommend LapGadgets for everyone to fulfil their laptop parts replacements
I ordered multiple macbook usb c compatible chargers , quality was superb , Jignesh bhai provided me discounts , next day delivery, nice packing, overall nice experience , would easily recommend to anyone buying compatible chargers
Shamsher Singh
2023-03-25
I had a wonderful experience with Lap Gadgets . I received the Laptop Battery which was, unfortunately not the right one for my HP laptop. Before I reached the concerned personnel , I doughts for replacement. However, to my surprise , the matter was resolved immediately on priority. I am thankful to them and I wish to place it on record. Shamsher Singh.
akiL Totanawala
2023-03-24
I placed an Order for my Laptop & it was delivered in 3 days .. The Battery is Genuine & comes with One Year Warranty ..
Description
Lenovo  T410 Thinkpad Edge 14, Edge 15, L410, SL410, L510, L420, L520,  T420, T510, T520, battery
Note
1. 10.8v & 11.1V are compatible, they are in common use.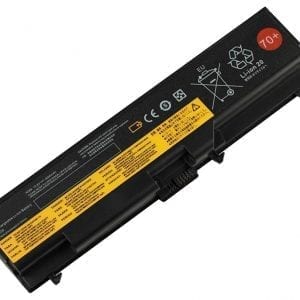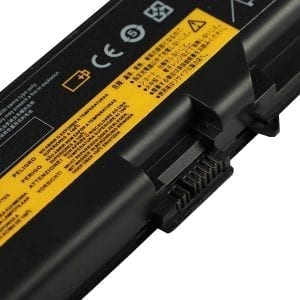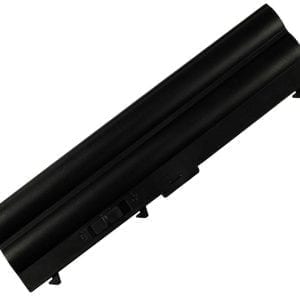 Our brand new 4000 mH(11.1V, 6 cells cell) replacement Lenovo  are made with high quality cells ( SANYO, BAK, SAMSUNG etc.), lasting as long as the original battery did. All of our Li-ion replacement batteries for Lenovo have been tested and proven to match and/or exceed original battery performance and 100% compatible with Original Manufacturer Specifications. Every piece of battery for Lenovo Laptop has been tested on Lenovo systems to ensure the safety for your Lenovo laptop.
This high quality rechargeable battery for Lenovo Sl410, L420, T420 is designed with the highest control standards; have internal circuit boards with smart chips ( Cell imbalance shut off protection, Thermal runaway protection, Overcharge shut off protection, Over discharge shut off protection, High/low temperature shut off protection ), and are made from eco-friendly materials without lead or mercury. Every replacement Lenovo battery has been Certified by CE, UL, ROHS, ISO9001/9002 and has passed strict safety tests. Long lasting, this extended 6 cells Lenovo battery can be charged/discharged for more than 500-600 cycles.
High Performance Laptop Batteries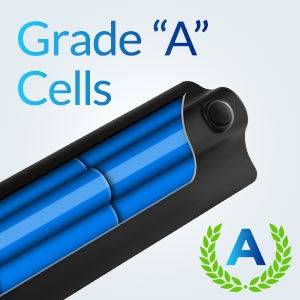 Top Quality Battery Cells
When it comes to laptop batteries – it all boils down to the battery cells inside. Our batteries are equipped with Top A+ Grade cells which ensure quality performance.
Top Quality Battery Cells
When it comes to laptop batteries – it all boils down to the battery cells inside. Our batteries are equipped with Top A+ Grade cells which ensure quality performance.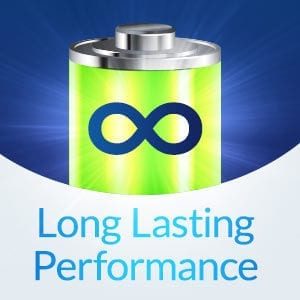 Built To Perform
We've incorporated Grade A NMC battery cells to ensure longer battery life and durability
Use it anywhere you go. Get optimum performance at every stage of your life.
Compatible Part Numbers 
42T4235
42T4709
42T4710
42T4711
42T4713
42T4715
42T4732
42T4733
42T4734
42T4736
42T4738
42T4757
42T4758
42T4763
42T4764
42T4765
42T4766
42T4790
42T4794
42T4798
42T4848
42T4883
42T4885
42T4887
42T4911
42T4912
42T4921
42T4923
51J0498
51J0499
51J0500
57Y4185
57Y4186
70++
ASM 42T4703
ASM 42T4711
ASM 42T4752
ASM 42T4754
ASM 42T4756
ASM 42T4794
ASM 42T4796
ASM 45N1000
FRU 42T4702
FRU 42T4704
FRU 42T4706
FRU 42T4708
FRU 42T4710
FRU 42T4712
FRU 42T4714
FRU 42T4731
FRU 42T4735
FRU 42T4737
FRU 42T4751
FRU 42T4753
FRU 42T4755
FRU 42T4758
FRU 42T4791
FRU 42T4793
FRU 42T4795
FRU 42T4797
FRU 42T4799
FRU 42T4801
FRU 42T4803
FRU 42T4817
FRU 42T4819
FRU 42T4848
FRU 42T4851
FRU 42T4853
FRU 42T4925
FRU 42T4927
FRU 45N1001
FRU 45N1003
FRU 45N1005
FRU 45N1007
FRU 45N1009
FRU 45N1011
FRU 57Y4545
OA36302
Fit Models
ThinkPad Edge 0578-47B
ThinkPad Edge 14″
ThinkPad Edge 14″ 05787UJ
ThinkPad Edge 14″ 05787VJ
ThinkPad Edge 14″ 05787WJ
ThinkPad Edge 14″ 05787XJ
ThinkPad Edge 14″ 05787YJ
ThinkPad Edge 15″
ThinkPad Edge 15″ 0301
ThinkPad Edge 15″ 301K7J
ThinkPad Edge E40
ThinkPad Edge E420
ThinkPad Edge E425
ThinkPad Edge E50
ThinkPad Edge E520
ThinkPad Edge E525
ThinkPad L410
ThinkPad L412
ThinkPad L420
ThinkPad L421
ThinkPad L510
ThinkPad L512
ThinkPad L520
ThinkPad SL410
ThinkPad SL410 2842
ThinkPad SL410 2874
ThinkPad SL410k 2842
ThinkPad SL510
ThinkPad SL510 2847
ThinkPad SL510 
2847RE4
ThinkPad SL510 2875
ThinkPad T410
ThinkPad T410i
ThinkPad T420
ThinkPad T420i
ThinkPad T510
ThinkPad T510 4339
ThinkPad T510 4349
ThinkPad T510 4384
ThinkPad T510 4484
ThinkPad T510 4873
ThinkPad T510i
ThinkPad T520
ThinkPad T520i
ThinkPad W510
ThinkPad W510 4389
ThinkPad W520
Please read the instruction carefully before using the battery for Lenovo laptop
1.) Please discharge the Brand new replacement Lenovo battery to 3% then fully charge with over 8-12 hours for the first time use, and the first 3 charge/discharge cycles are very importantly for getting max performance.
2.) Battery needs recycling frequently. It is recommended to discharge and charge it once per two months at least,in order to the replacement Lenovo battery  maintain the best performance. Please discharging it to 3%, and then charging it full.
3.) If external power supply will be used for a long time, please remove the replacement lenovo battery from your laptop, which can increase battery life.
4.)It is normal for a battery to become warm during charging and discharging. If the replacement Lenovo laptop battery is not going to be used, please store the battery in a cool, dry and clean place.
5.) Never take out the lenovo battery from the laptop when charging or discharging.
6.) If the replacement Lenovo laptop battery don't work well, please check twice to confirm that whether the battery is defective or not; if the problem still remains, please contact our customer service representative ASAP and let us know the problem in detail. We will do our best to serve you.
Specification
Additional information
| | |
| --- | --- |
| Weight | 0.5 kg |
| Dimensions | N/A |
| Brand | |
| Cells | |
Q & A (6)
Q & A
will this work for edge520 1143AT2
yes it will work with Edge 520
Will this work for T430 laptop?.
no.. this will not work,, search as t430 on search bar you will get a separate listing for t430
Will this work for E420? (Not T420)
If the design is same .it will work
Does it work for Lenovo T410?
Does it work with Lenovo ThinkPad W510. What's the Average battery backup time.