Laptop Battery A32-K55 for Asus Q500 Q500A R503U R503A R503C K55VD X75VD K75VM K75VD K75DE K55 K55N K55VM K45VS K45VJ K55DR K55VS R400 R500 R700 A32-K55X A33-K55 6 Cells 4000mAh 44Wh
From: ₹2,999.00 18% GST Included (-52%)
🛒
20
sold in last 30 days
PREMIUM QUALITY REPLACEMENT NOTEBOOK BATTERY: Bring your laptop back to life with Ninjabatt's high quality laptop battery – Made of high quality materials, top grade battery cells and packed with safety features.
TRUE CHARGING CAPACITY THAT LASTS: Every one of our replacement notebook batteries are tested to meet OEM specifications. Our 6 cells Li-ion battery is rated at 48wH/4400mAh/10.8V – true charge capacity that won't let you or your laptop down.
SAFETY FIRST: Don't fall into buying cheap and unsafe batteries, our batteries are UL/CE-/FCC-/RoHS certified for safety and packed with a variety of safety features, including short circuit, overheat, and overload protections.
HIGH QUALITY COMPONENTS & 12 MONTH WARRANTY: Our Laptop batteries are assembled from top quality material and circuit boards to ensure durability and performance. We only use grade A battery cells that provide up to 500 charging cycles. We're so confident in the performance of our replacement laptop batteries that we're including a 12-month warranty with every single purchase.
Raju from Aurangabad, Surendra from Rourkela & 18 others
bought this item recently.
Laptop Battery A32-K55 for Asus Q500 Q500A R503U R503A R503C K55VD X75VD K75VM K75VD K75DE K55 K55N K55VM K45VS K45VJ K55DR K55VS R400 R500 R700 A32-K55X A33-K55 6 Cells 4000mAh 44Wh
Employed high quality cells from Samsung, the brand new 10.8v 4000mAH(6 cells) replacement Asus A32-K55 battery is totally compatible with the original manufacturer's specifications. Through tested, all our Li-ion replacement batteries for Asus A32-K55 have been certified to meet and even exceed the original battery performance.
Each replacement battery of the Asus A32-K55 laptop has been tested on the ASUS system before being dispatched to ensure the safety of your ASUS laptop.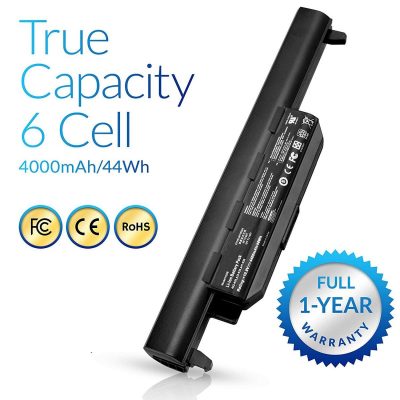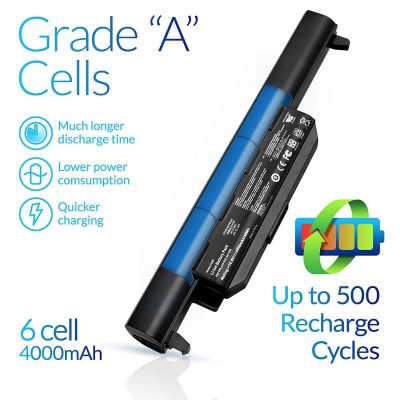 Except for being designed under the supreme control criterion, the high-quality replacement ASUS A32-K55 battery carries with a smart interior circuit board that provides battery-unbalanced-shut-off protection, thermal-runaway protection, overcharged protection, over-discharged-shut-off protection, and high/low-temperature-shut-off protection. Besides, the battery contains free lead, mercury and other environmental metal pollutants. It is compliance with international standards. Every replacement ASUS laptop battery has passed through a series of rigorous safety tests and been certified by CE, UL, ROHS, ISO9001/9002. Generally speaking, this replacement ASUS A32-K55 battery can be charged/discharged up to more than 500-600 cycles.
High Performance Laptop Batteries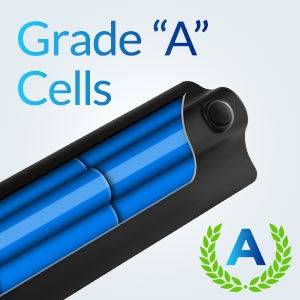 Top Quality Battery Cells
When it comes to laptop batteries – it all boils down to the battery cells inside. Our batteries are equipped with Top A+ Grade cells which ensure quality performance.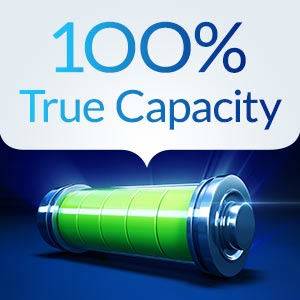 True Capacity
Don't fall for fake capacity ads out there. All of our batteries are rigorously tested to meet or exceed OEM's specifications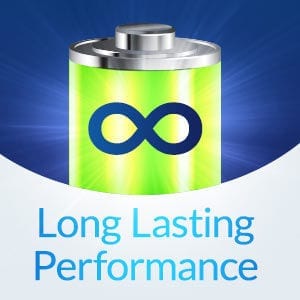 Built To Perform
We've incorporated Grade A NMC battery cells to ensure longer battery life and durability
Use it anywhere you go. Get optimum performance at every stage of your life.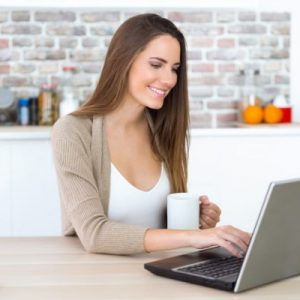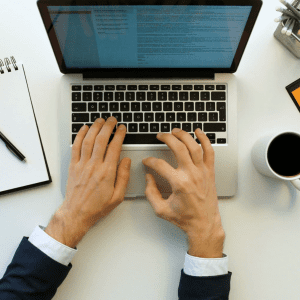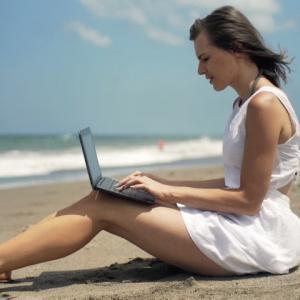 Compatible Asus Battery Part Number
0B110-00050400
0B110-00050500
0B110-00050600
0B110-00050700
0B110-00050800
0B110-00050900
0B110-00051000
0B110-00051100
0B110-00190300
A32-K55
A32-K55X
A33-K55
A41-K55
A42-K55
Compatible Asus Laptop Model Name
A45
A45 Series
A45A
A45A Series
A45D
A45D Series
A45DE
A45DE Series
A45DR
A45DR Series
A45E1000VD-SL
A45EI321VD-SL
A45EI323VD-SL
A45EI361VD-SL
A45EI361VM-SL
A45N
A45N Series
A45V
A45V Series
A45VD
A45VD Series
A45VD-VX026R
A45VD-VX027D
A45VD-VX328H
A45VG
A45VG Series
A45VJ Series
A45VM
A45VM Series
A45VM-VX029V
A45VM-VX055D
A45VM-VX055V
A45VM-VX063V
A45VS
A45VS Series
A55
A55 Series
A55A
A55A Series
A55A-SX060V
A55D
A55D Series
A55DE
A55DE Series
A55DR
A55DR Series
A55N
A55N Series
A55V
A55V Series
A55V-K55VD
A55V-SX051V
A55VD
A55VD Series
A55VD-SX043V
A55VD-SX049V
A55VD-SX050V
A55VD-SX054V
A55VD-SX087V
A55VD-SXO49V
A55VJ Series
A55VM
A55VM Series
A55VM-SX054V
A55vm-Sx068v
A55VM-SX096V
A55VS
A55VS Series
A75
A75 Series
A75A
A75A Series
A75D
A75D Series
A75DE
A75DE Series
A75DE-TY026V
A75DE-TY043V
A75V
A75V Series
A75VD
A75VD Series
A75VJ Series
A75VM
A75VM Series
A75VM-TY075V
A75VM-TY085V
A75VM-TY086V
A75VM-TY089V
A85 Series
A85A Series
A85D Series
A85DE Series
A85DR Series
A85N Series
A85V Series
A85VD Series
A85VJ Series
A85VM Series
A85VS Series
A95A
F45A
F45C
F45U
F45V
F45VD
F45VD1
F55A
F55C
F55CR
F55U
F55V
F55VD
F55VDR
F75 Series
F75A
F75A1
F75VB
F75VC
F75VD
F75VD1
K45
K45 Series
K45A
K45A-3C
K45A-3D
K45A-3E
K45A-3F
K45A-3G
K45A-3H
K45A-VX015D
K45A-VX015H
K45A-VX015R
K45A-VX112Q
K45A-VX113Q
K45A-VX115Q
K45A-VX120H
K45A-VX142H
K45A-VX149H
K45A-VX164H
K45A-VX208D
K45A-VX209D
K45A-VX239
K45A-VX241
K45A-VX242
K45D
K45DE
K45DE-1A
K45DR
K45DR-1A
K45DR-VX007D
K45DR-VX008D
K45EI361VD-SL
K45N
K45N-1A
K45V
K45VD
K45VD-3C
K45VD-3CVX
K45VD-3D
K45VD-3E
K45VD-3F
K45VD-3G
K45VD-3H
K45VD-VX061D
K45VD-VX061V
K45VD-VX070
K45VD-VX071
K45VD-VX126
K45VD-VX127
K45VG
K45VJ
K45VJ-3C
K45VJ-3D
K45VJ-VX027H
K45VJ-VX028H
K45VJ-VX032D
K45VJ-VX039H
K45VJ-VX064D
K45VM
K45VM-3C
K45VM-3D
K45VM-VX070
K45VM-VX071
K45VS
K45VS-3C
K45VS-3D
K55
K55 Series
K55A
K55A-1B
K55A-2A
K55A-3C
K55A-3D
K55A-3E
K55A-3F
K55A-3G
K55A-3H
K55A-SX071
K55A-SX244V
K55A-SX373H
K55D
K55DE
K55DE-1A
K55DR
K55DR-1A
K55DR-SX026H
K55DR-SX026V
K55DR-SX027H
K55DR-SX027V
K55DR-SX028D
K55DR-SX029D
K55DR-SX051H
K55DR-SX051V
K55DR-SX072H
K55DR-SX072V-BE
K55DR-SX076H
K55DR-SX088D
K55DR-SX126D
K55DR-SX152D
K55DR-SX178H
K55L89C
K55N
K55N-1A
K55N-BA8094C
K55N-DB81
K55N-DS81
K55N-SA80403V
K55V
K55V Series
K55VD
 K55VD Series
K55VD-3C
K55VD-3D
K55VD-3E
K55VD-3F
K55VD-3G
K55VD-3H
K55VD-DS71
K55VD-QS71
K55VD-SK03S
K55VD-SX009H
K55VD-SX010H
K55VD-SX010S
K55VD-SX023D
K55VD-SX032X
K55VD-SX047V
K55VD-sx049v
K55VD-SX067H
K55VD-SX068V
K55VD-SX071V
K55VD-SX091D
K55VD-SX135D
K55VD-SX138D
K55VD-SX226H
K55VD-SX234H
K55VD-SX291D
K55VD-SX313D
K55VD-SX314D
K55VD-SX404H
K55VD-SX443H
K55VD-SX595H
K55VJ
K55VJ Series
K55VJ-3C
K55VJ-3D
K55VJ-SX006H
K55VJ-SX017H
k55vj-SX098H
K55VJ-SX140H
K55VM
K55VM Series
K55VM-3C
K55VM-3D
K55VM-SX006V
K55VM-SX027V
K55VM-SX031V
K55VM-SX032
K55VM-SX045V
K55VM-SX052V
K55VM-SX064V
K55VM-SX077V
K55VM-SX078D
K55VM-SX084V
K55VM-SX086D
K55VM-SX087V
K55VM-SX090V
K55VM-SX114D
K55VM-SX115D
K55VM-SX116D
K55VM-SX173V
K55VS
K55VS Series
K55X45DR-SL
K55XI321VD-SL
K55XI321VM-SL
K55XI323VD-SL
K55XI361VD-SL
K55XI361VM-SL
K55XI555DP-SL
K75
K75 Series
K75A
K75D
K75DE
K75DE-1A
K75DE-TY003D
K75DE-TY037H
K75DE-TY037V
K75DE-TY046R
K75DE-TY052D
K75DE-TY068H
K75V
K75VD
K75VD-TY016H
K75VD-TY087V
K75VJ
K75VJ-3C
K75VJ-TY100H
K75VJ-TY101H
K75VJ-TY102H
K75VJ-TY169H
K75VJ-TY177H
K75VJ-TY207H
K75VJ-TY210H
K75VM
K75VM-3C
K75VM-T2094V
K75VM-T2119V-BE
K75VM-T2152V
K75VM-TY018V
K75VM-TY019V
K75VM-TY023V
K75VM-TY024V
K75VM-TY027
K75VM-TY070D
K75VM-TY086V
K75VM-TY090V
K75VM-TY096V
K75VM-TY101H
K75VM-TY126V
K75VM-TY195V
K75VM-TY196V
K75VM-TY198V
P45VA
P45VD
P45VJ
P55A
P55VA
P751JA
P751JF
PRO ESSENTIAL P751JF
Pro45V Series
Pro45VA Series
Pro45VJ Series
Q500A
Q500A-BHI7T05
Q500A-BSI5N04
R400
R400 Series
R400A
R400D
R400DE
R400DR
R400N
R400V
R400VD
R400VG
R400VJ
R400VM
R400VS
R403A
R403C
R403U
R403V
R403VD
R403VD1
R500
R500 Series
R500A
R500D
R500DE
R500DR
R500N
R500V
R500VD
R500VD-SX013H
R500VD-SX013X
R500VD-SX078W
R500VD-SX093V
R500VD-SX198V
R500VD-SX402H
R500VD-SX489P
R500VD-SX587H
R500VD-SX649H
R500VD-SX792H
R500VJ
R500VJ-SX053H
R500VJ-SX129H
R500VJ-SX220H
R500VM
R500VS
R503
R503A
R503A-RH01
R503A-SX110H
R503A-SX111H
R503A-SX123H
R503A-SX249H
R503C
R503C-SX051H
R503C-SX153H
R503CR
R503U
R503V
R503VD
R503VD-SX108H
R503VDR
R700 Series
R700A
R700A Series
R700D
R700D Series
R700DE
R700DE Series
R700V
R700V Series
R700VD
R700VD Series
R700VJ -TY140H
R700VJ Series
R700VJ-T2094H
R700VJ-TY029H
R700VJ-TY076H
R700VJ-TY086H
R700VJ-TY123H
R700VJ-TY161H
R700VJ-TY228H
R700VM
R700VM Series
R700VM TY163V
R704A Series
R704V
R704V Series
R704VB Series
R704VC Series
R704VD Series
U57
U57 Series
U57A
U57A-2A
U57A-BBL4
U57D
U57DE
U57DR
U57N
U57V
U57VD
U57VJ
U57VM
X45
X45 Series
X45A
X45A-7K
X45A-8K
X45A-HCL122G
X45A-VX058D
X45C
X45C-8K
X45C-VX020D
X45C-VX068D
X45C-VX077H
X45C-VX083H
X45U
X45U-7K
X45U-8K
X45U-VX029D
X45U-VX049D
X45U-VX051H
X45V
X45VD
X45VD-0088K3110M
X45VD-2328M
X45VD-8K
X45VD-VX002D
X45VD-VX044D
X45VD-VX051D
X45VD-VX061D
X45VD-VX062D
X45VD-VX078D
X45VJ
X55
X55 Series
X55A
X55C
X55CR
X55S
X55Sa
X55Sr
x55sv
X55U
X55U-5K
X55U-SX052H
X55V
X55VD
X55VJ
X55VM
X75
X75 Series
X75A
X75A-7K
X75V
X75VB-3G
X75VB-7K
X75VC-3G
X75VC-7K
X75VD
X75VD-3G
X75VD-7K
X75VJ
X75VM
ACER
R704A
R704A-TY065H
R704A-TY158H
R704VB
R704VB-TY062H
R704VC
R704VC-TY008P
R704VC-TY030H
R704VC-TY036H
R704VC-TY048H
R704VC-TY087H
R704VC-TY093H
R704VC-TY112H
R704VC-TY150H
R704VC-TY172H
R704VC-TY249H
R704VD
R704VD-RB51
R704VD-TY025V
R704VD-TY089V
R704VD-TY113H
R704VD-TY114H
R704VD-TY114V
R704VD-TY169H
R704VD-TY172H
Additional information
| | |
| --- | --- |
| Weight | 0.5 kg |
| Dimensions | 33 × 10 × 5 cm |
| Available Variant | |