New Authentic HP 65W USB-C Power Adapter 1HE08AA
₹2,499.00 – ₹3,199.00 GST Included (-47%)
🎁 OFFER : Get 10% Off (for prepaid orders only) on min spend Rs. 999/-
use code CLEARMARCH10X Offer ends in 05 hrs 45 mins 5 secs. 🕐
🚴‍♂️ Same Day Delivery: (for prepaid orders & selected cities only)
Want it tomorrow, March 25? Order within 00 hrs 5 mins 5 secs. Select same day from Delivery option (Order placed on Sunday will be delivered on Monday)
Input:100-240V~1.7A 50-60Hz
Output:

Depending on what your device needs, it delivers 5V, 9V, 10V, 12V, 15V, or 20V of power

100% Genuine original HP charger
1yr limited warranty by HP (10 days money back guarantee)
Compatible with HP Pro X2 612 G2; HP Elite X2 1012 G2; HP Elitebook x360 1030 G2
Reach our product expert at +91-261-3150304 for pre purchase information.

This charger comes with two shape kindly select as per your choice from the given menu
👨‍👨‍👦‍👦-
Tanvi from Jaipur, shubh from Noida & 6 others
bought this item recently.
Frequently Bought Together
Customers who bought this item also bought
₹

2,399.00 –

₹

3,699.00 GST Included
HP 65W USB C Power Adapter: The Perfect Companion for Your Laptop on the Go
Keep going,  Stop hauling your adapter back and forth between home and office. Get a second adapter for your Laptop or Tablet and keep one in the office and one for home or travel.
Designed and tested to deliver optimum power support, the HP 65W USB C Power Adapter also charges the notebook's internal battery simultaneously when connected.
The built-in surge-protector in HP 65W USB C Power Adapter helps keep your laptop safe from sudden power changes.
HP 65W USB C Power Adapter comes with a quality cable specifically designed to alleviate stress from bending.
HP branded adapters 100 percent compatible with original manufacture's device.
Limited one year warranty guarantees replacement by HP India.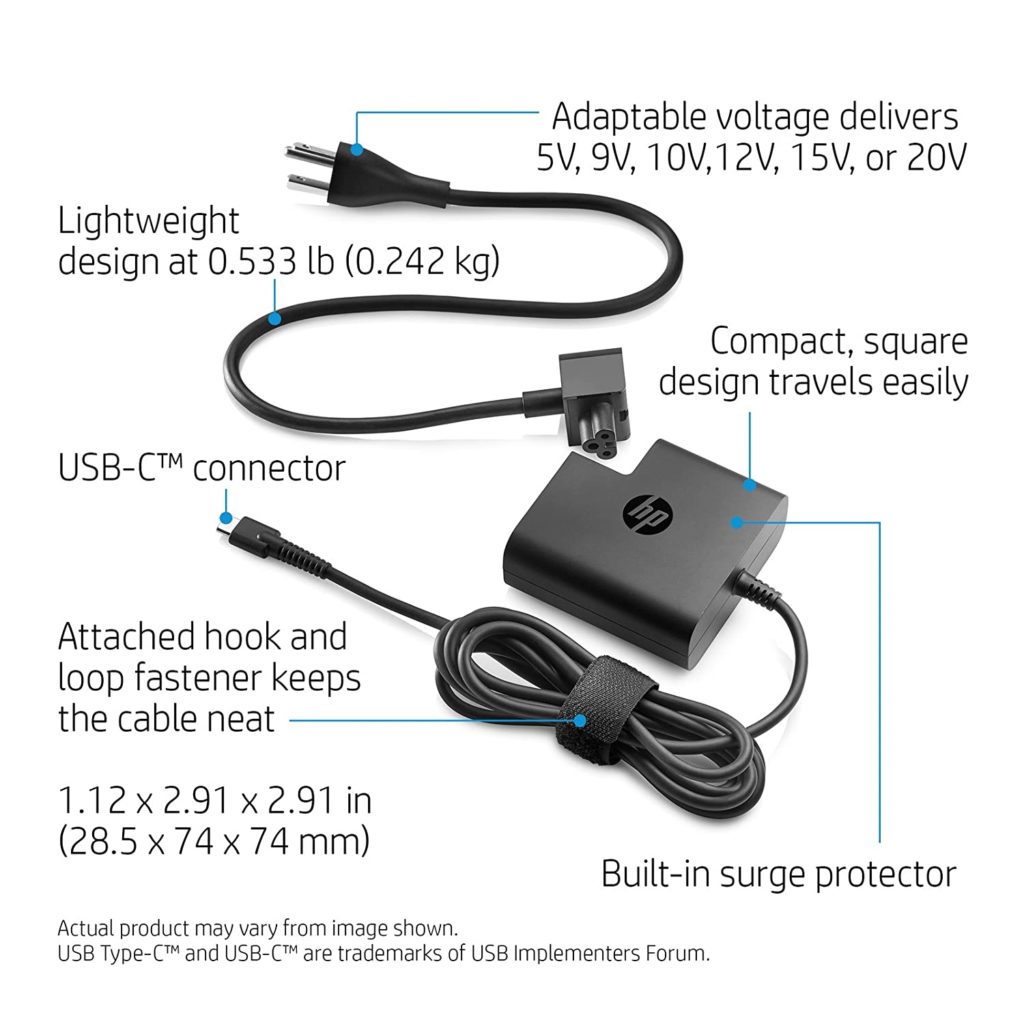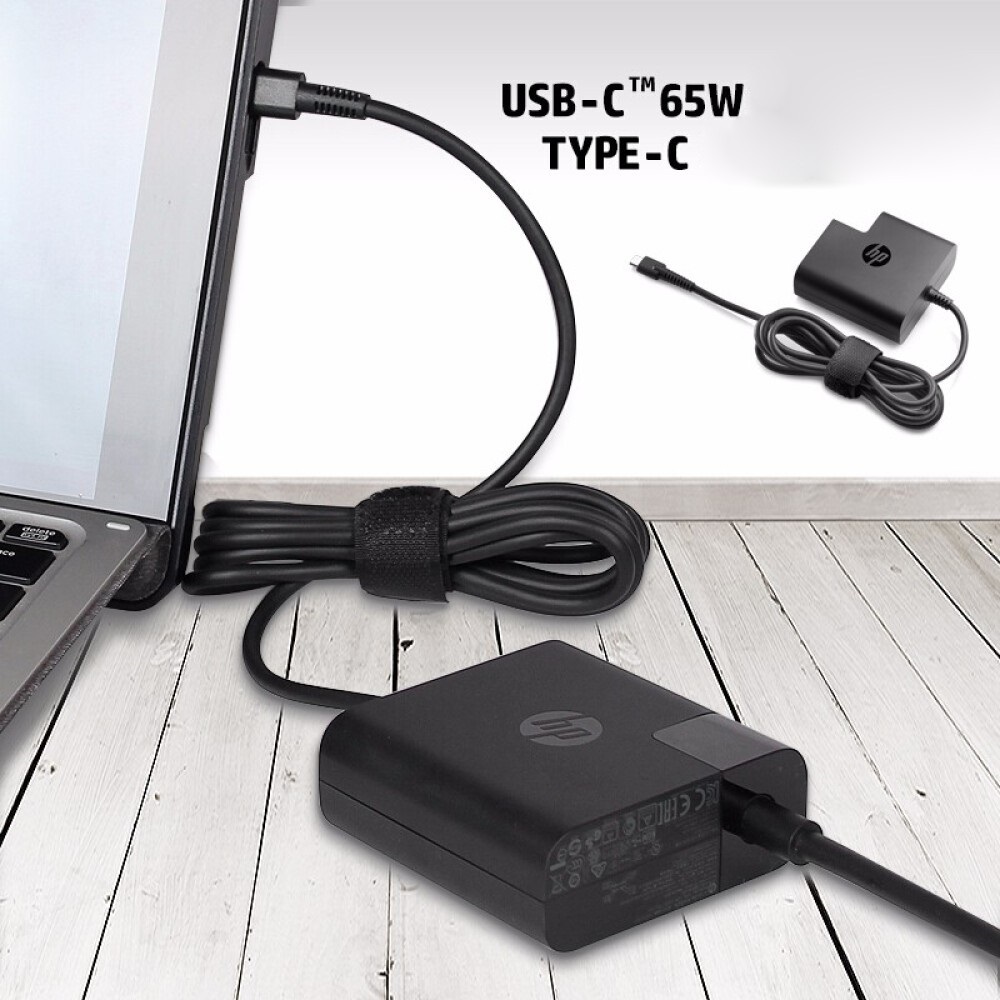 HP 65w USB C Power Adapter Compatible Part Numbers:
0K00F5, K00F5, 0M0H25,M0H25
hp 65w USB C charger FIT MODELS :(use "ctrl+F" to find your model quickly)
| | | | |
| --- | --- | --- | --- |
| Elite x2 1012 G2 (1KE33AW) | Elite x2 1013 G3-7AM11UC | Elitebook x360 1030 G2-5LY94UC | Elitebook x360 1040 G5-6VD69US |
| Elite x2 1012 G2 (Y5E18AV) | Elite x2 1013 G3-7CY14UP | Elitebook x360 1030 G2-6YC38US | Elitebook x360 1040 G5-6WU95LA |
| Elite x2 1012 G2-1KE36AWR | Elite x2 1013 G3-7CY23UP | Elitebook x360 1030 G3-4XL90PA | Elitebook x360 1040 G5-6XD61ES |
| Elite x2 1012 G2-1KE54AA | Elite x2 1013 G3-7GL10US | Elitebook x360 1030 G3-4YZ64US | Elitebook x360 1040 G5-6ZB76LA |
| Elite x2 1012 G2-1LV19EA | Elite x2 1013 G3-7KJ54EC | Elitebook x360 1030 G3-5HQ28US | Elitebook x360 1040 G5-6ZE57US |
| Elite x2 1012 G2-1PX83PA | Elite x2 1013 G3-7KJ64US | Elitebook x360 1030 G3-5JL37US | Elitebook x360 1040 G5-7CG12UP |
| Elite x2 1012 G2-1VX33EAR | Elite x2 1013 G3-7RJ75UC | Elitebook x360 1030 G3-5KC28US | Elitebook x360 1040 G5-7GE81US |
| Elite x2 1012 G2-2FK15EP | Elite x2 1013 G3-7YK50ES | Elitebook x360 1030 G3-5LH90US | Elitebook x360 1040 G5-7HS67EC |
| Elite x2 1012 G2-2KQ76PA | Elite x2 1013 G3-7ZA01US | Elitebook x360 1030 G3-5LZ56UC | Elitebook x360 1040 G5-7MQ09US |
| Elite x2 1012 G2-2LZ97UP | EliteBook 1040 G4 (3GH03PA) | Elitebook x360 1030 G3-5NQ24EP | Elitebook x360 1040 G5-7XA02EC |
| Elite x2 1012 G2-2NT89UP | EliteBook x360 1020 G2 (1EJ35AV) | Elitebook x360 1030 G3-5QN75UP | Elitebook x360 1040 G5-7XL84US |
| Elite x2 1012 G2-2SQ36UP | Elitebook x360 1020 G2-1EQ21EA | Elitebook x360 1030 G3-5SS17EA | Pro x2 612 G2 (1ZY45AV) |
| Elite x2 1012 G2-2SV14UP | Elitebook x360 1020 G2-2UE38UT | Elitebook x360 1030 G3-5TG47US | SPECTRE 13-AE001NG |
| Elite x2 1012 G2-2TE28UP | Elitebook x360 1020 G2-2UE46UT | Elitebook x360 1030 G3-5TJ41PA | SPECTRE 13-AE002NG |
| Elite x2 1012 G2-2TK16UC | Elitebook x360 1020 G2-2YB58PA | Elitebook x360 1030 G3-5UG80UC | SPECTRE 13-AE003NP |
| Elite x2 1012 G2-2TL15UC | Elitebook x360 1020 G2-3XQ23US | Elitebook x360 1030 G3-5UQ79LC | SPECTRE 13-AE004UR |
| Elite x2 1013 G3-4LK57LC | Elitebook x360 1020 G2-4LL04US | Elitebook x360 1030 G3-5YK25US | SPECTRE 13-AE007NB |
| Elite x2 1013 G3-4RG84UT | Elitebook x360 1020 G2-4QD29EC | Elitebook x360 1030 G3-5ZE20US | SPECTRE 13-AE060NG |
| Elite x2 1013 G3-4TJ40LT | Elitebook x360 1020 G2-4QM06US | Elitebook x360 1030 G3-6JY49US | SPECTRE 13-AE085NO |
| Elite x2 1013 G3-4WZ85EP | Elitebook x360 1020 G2-4SJ62US | Elitebook x360 1030 G3-6NX30EP | SPECTRE 13-AE099NJ |
| Elite x2 1013 G3-4ZL33PA | Elitebook x360 1020 G2-4SQ36PA | Elitebook x360 1030 G3-6VG43US | SPECTRE 13-af001nb |
| Elite x2 1013 G3-5CM32US | EliteBook x360 1030 G2 (X3U18AV) | Elitebook x360 1030 G3-6XF74UP | SPECTRE 13-af002nb |
| Elite x2 1013 G3-5CZ52UC | Elitebook x360 1030 G2-1EM87EA | Elitebook x360 1030 G3-6YH08US | SPECTRE 13-af003na |
| Elite x2 1013 G3-5FR49UP | Elitebook x360 1030 G2-1EP01EA | Elitebook x360 1030 G3-6YN43EC | SPECTRE 13-af005nf |
| Elite x2 1013 G3-5GQ78UP | Elitebook x360 1030 G2-1XJ45UC | Elitebook x360 1030 G3-7AW44US | SPECTRE 13-af007nia |
| Elite x2 1013 G3-5KU68US | Elitebook x360 1030 G2-2KL08US | Elitebook x360 1030 G3-7EJ75US | SPECTRE 13-af013ur |
| Elite x2 1013 G3-5KV83US | Elitebook x360 1030 G2-3CY68EP | Elitebook x360 1030 G3-7FU08UC | SPECTRE 13-af035ng |
| Elite x2 1013 G3-5SC13AW | Elitebook x360 1030 G2-3NV38EP | Elitebook x360 1030 G3-7HT11EC | SPECTRE 13-af091tu |
| Elite x2 1013 G3-5VN54PA | Elitebook x360 1030 G2-3PJ13US | Elitebook x360 1030 G3-7MV07US | SPECTRE 13-AF104TU |
| Elite x2 1013 G3-5XZ03US | Elitebook x360 1030 G2-3RZ99US | Elitebook x360 1030 G3-7QS92US | SPECTRE 13-AF119TU |
| Elite x2 1013 G3-6AD16UC | Elitebook x360 1030 G2-4DP59US | Elitebook x360 1030 G3-7YD28UC | SPECTRE X360 13-AE000NI |
| Elite x2 1013 G3-6BB81UT | Elitebook x360 1030 G2-4KK91US | Elitebook x360 1030 G3-7ZU50US | SPECTRE X360 13-AE001NO |
| Elite x2 1013 G3-6KG92UC | Elitebook x360 1030 G2-4PH07UP | Elitebook x360 1040 G5-5SR44EA | SPECTRE X360 13-AE002NX |
| Elite x2 1013 G3-6NN51UC | Elitebook x360 1030 G2-4TK58US | Elitebook x360 1040 G5-5SS37EA | SPECTRE X360 13-AE004NF |
| Elite x2 1013 G3-6VG20US | Elitebook x360 1030 G2-4TN10UP | Elitebook x360 1040 G5-5YK55US | SPECTRE x360 13-ae035ng |
| Elite x2 1013 G3-6WU97LA | Elitebook x360 1030 G2-4VX54UP | Elitebook x360 1040 G5-5YP45US | SPECTRE X360 13-AE061NZ |
| Elite x2 1013 G3-6YH31US | Elitebook x360 1030 G2-5DC09LP | Elitebook x360 1040 G5-6BS48US | SPECTRE X360 13-AE075TU |
| Elite x2 1013 G3-6ZE97US | Elitebook x360 1030 G2-5HS81US | Elitebook x360 1040 G5-6KK07US | SPECTRE X360 13-AE090NZ |
Q & A
There are no questions yet