Dell Vostro 5460 / 5470 / 5480 / 5560 / 4-cell 51.2Wh Original Laptop Battery – VH748 w/ 1 Year Warranty
₹9,999.00 18% GST Included (-57%)
Item Model: VH748; Product Type: Replacement battery; Battery Type: Li-ion; Number of Cells: Genuine 3 Cell; Voltage: 11.1V; Capacity: 51.2Wh; Battery Life: Up to 500 recharge cycles over the life of the battery.

Compatible original Battery Code: VH748

Compatible Laptop Models: Dell Inspiron 14 5439 Series; Dell Vostro 5460 5470 5560 Series (see description Fit Laptop Models).

Condition: 100% Authentic Dell battery, every battery has passed factory testing, grade A cells ensure fast charges and low power consumption, built-in circuit protection ensures both safety and stability.
 12 months onsite warranty by Lap Gadgets (10 days money back guarantee protection).
Reach our Dell product expert at +91-261-3514669 for more information
Ajit from Virar West, Rajeev from Visakhapatnam & 1 other
bought this item recently.
Dell Vostro 5460 / 5470 / 5480 / 5560 / 4-cell 51.2Wh Original Laptop Battery – VH748 w/ 1 Year Warranty
This is a brand new 100% Authentic Dell 74Wh(11.4V, 4 cells cell) replacement Dell VH748 batteries made with high quality cells ( SANYO, BAK, SAMSUNG etc.), . All of our Li-ion replacement batteries for Dell VH748 have been tested and proven to match and/or exceed original battery performance and 100% compatible with Original Manufacturer Specifications. Every piece of battery for Dell VH748  laptop has been tested on Dell systems to ensure the safety for your Dell laptop.
This high quality rechargeable Dell VH748 batteries is designed with the highest control standards; have internal circuit boards with smart chips ( Cell imbalance shut off protection, Thermal runaway protection, Overcharge shut off protection, Over discharge shut off protection, High/low temperature shut off protection ), and are made from eco-friendly materials without lead or mercury. Every replacement Dell laptop battery has been Certified by CE, UL, ROHS, ISO9001/9002 and has passed strict safety tests. Long lasting, this extended 4 cells Dell VH748 batteries can be charged/discharged for more than 600-800 cycles
Use it anywhere you go. Get optimum performance at every stage of your life.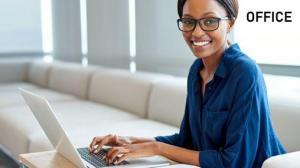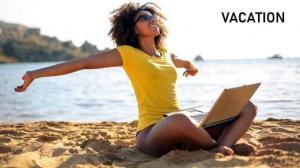 Learn how to replace Dell battery your self
Compatibles Part Numbers
0VH748
6PHG8
DXR10
P34F
P34F001
P41G
P41G001
P41G002
VH748
Fit Models
Inspiron 14-5439
Inspiron 5439
Vostro 14 5480D
Vostro 5460
Vostro 5460D-1308
Vostro 5460D-1318
Vostro 5460D-1518
Vostro 5460D-1618
Vostro 5460D-2308S
Vostro 5460D-2328S
Vostro 5460D-2426
Vostro 5460D-2528R
Vostro 5460D-2528S
Vostro 5460-D3120
Vostro 5460-D3230
Vostro 5460-D3337
Vostro 5460R-2306
Vostro 5460R-2526
Vostro 5460R-2626
Vostro 5470
Vostro 5470D-1328
Vostro 5470D-1528
Vostro 5470D-1628
Vostro 5470D-1728
Vostro 5470D-2328
Vostro 5470D-2528
Vostro 5470D-2628
Vostro 5470D-2728
Vostro 5470D-3328
Vostro 5470D-3528
Vostro 5470D-3628
Vostro 5470D-4308
Vostro 5470D-4528
Vostro 5470D-4628
Vostro 5470R-1528
Vostro 5480
Vostro 5480D-1308R
Vostro 5480D-1308S
Vostro 5480D-1728R
Vostro 5480D-1728S
Vostro 5480D-2528T
Vostro 5480D-2628T
Vostro 5480D-3328R
Vostro 5480D-3328S
Vostro 5480D-3528R
Vostro 5480D-3528S
Vostro 5560 ULTRABOOK
Vostro 5560
Vostro 5560D-1328
Vostro 5560D-1526
Vostro 5560D-1528
Vostro 5560D-2328
Vostro 5560D-2526
Vostro 5560D-2528
Vostro 5560R-1326
Vostro V5460D-1308
Vostro V5460D-1518
Vostro V5460D-1618
Vostro V5460D-2308S
Vostro V5460D-2528S
Vostro V5460D-2628
Vostro V5460R-2306
Additional information
| | |
| --- | --- |
| Weight | 0.5 kg |
| Dimensions | 30 × 10 × 5 cm |