New 100% Genuine Dell latitude 3480 battery 33YDH 99NF2 56WH
From: ₹4,999.00 Inc. GST (-36%)
👍 –
2
sold so far, Book Now 1 for your laptop
👨‍👨‍👦‍👦-
Sachin from Mumbai & Navia from Kalletumkara
bought this item recently.
👍 -
2
sold so far, Book Now 1 for your laptop
👨‍👨‍👦‍👦-
Sachin from Mumbai & Navia from Kalletumkara
bought this item recently.
The new Dell latitude 3480 battery comes with 4 cell powered by 56wh capacity cells, which give you 4-6 hours backup to carry out your office work or your gaming experience.  Battery comes with 12 months warranty by Dell India. So its a best deal for replacing your Dell latitude 3490 battery.
Frequently Bought Together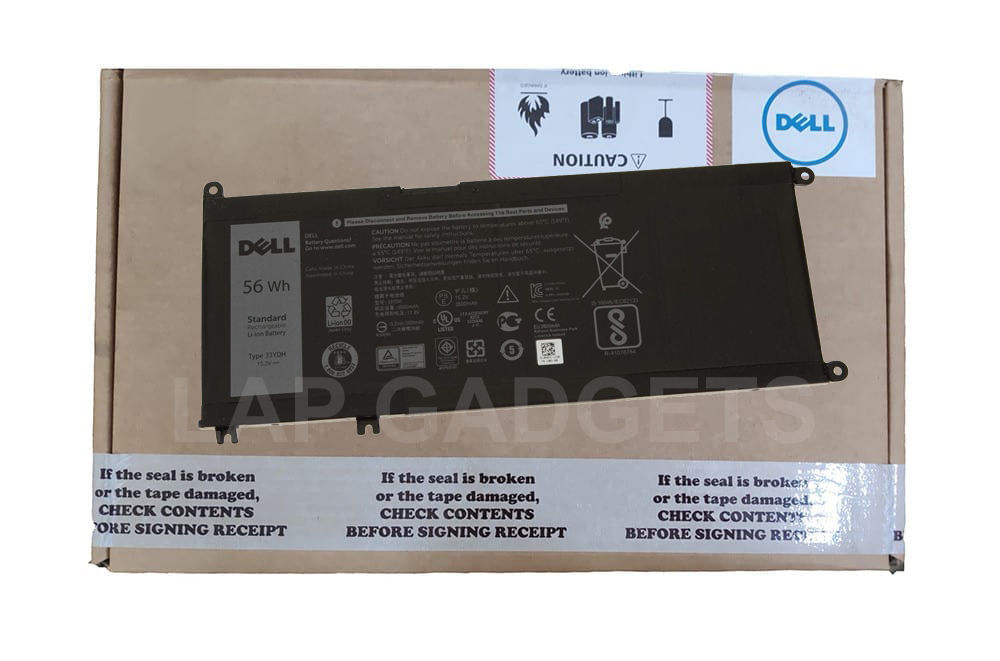 The Perfect battery for Your Dell latitude 3480
This brand new original Dell latitude 3480 battery is designed specifically for  gaming laptops bearing battery part numbers 33YDH
This 4 cell Dell battery is compatible with the Dell Latitude  3480 3490 3590 3580 Inspiron 7577 7773 7778 7779 G3 3579 3779 G5 5587 G7 7588 Series laptop models and the Dell battery part numbers 33YDH PVHT1 DNCWSCB6106B.
The high quality video processing capabilities of Dell 3480 laptop consume more battery power than ordinary laptops. This Dell battery is built with the highest grade components available to keep up with the power demands of your Dell gaming laptop.
With the highest grade lithium-ion cell technology, this battery will run longer and charge faster than cheaper, low quality inferior batteries. Cheaper batteries use inferior cells which sometimes last only 6 months before wearing out completely. In addition, cheaper batteries have a much shorter run time than this 3500 mAh cells. Cheaper batteries use the lower capacity battery cells which are found to be 2800 mAh capacity.
This Dell laptop battery replacement is 100% suitable with the original Dell 3490 battery specifications and is individually tested and backed by a 1 Year warranty by Dell. We are very much confident about the quality of our batteries and power adapters that we offer a unconditional 30 day money back guarantee on all purchases.
Genuine Dell latitude 3480 battery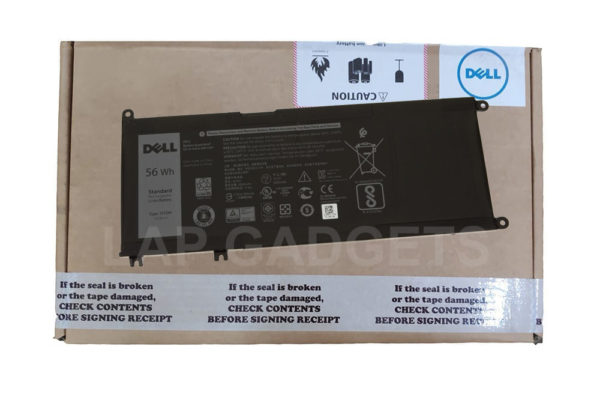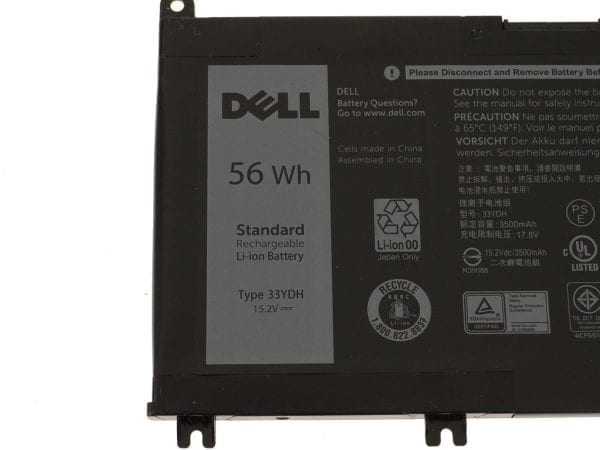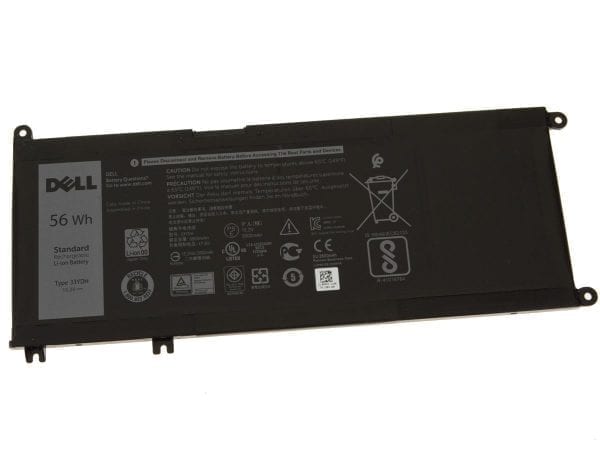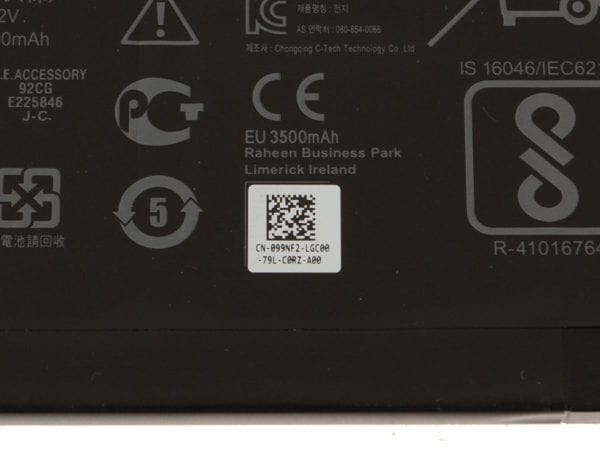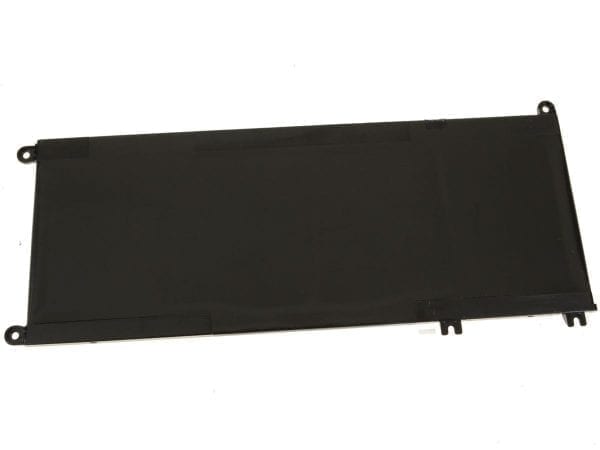 Guides for a Healthy Dell latitude 3480 battery
Dell latitude 3480 Battery - Frequently Asked Questions
What are the Guidelines for Handling and Replacing the Dell 33YDH Battery on a Dell laptop?
Like most laptops, Dell laptops use lithium-ion batteries. One type of lithium-ion battery is the lithium-ion polymer battery. Lithium-ion polymer batteries have increased in popularity in recent years and have become standard in the electronics industry due to customer preferences for a slim form factor (especially with newer ultra-thin laptops) and long battery life. Inherent to lithium-ion polymer battery technology is the potential for swelling of the battery cells.
Swollen battery may impact the performance of the laptop. To prevent possible further damage to the device enclosure or internal components leading to malfunction, discontinue the use of the laptop and discharge it by disconnecting the AC adapter and letting the battery drain.
Swollen batteries should not be used and should be replaced and disposed of properly. We recommend contacting Dell product support for options to replace a swollen battery under the terms of the applicable warranty or service contract, including options for replacement by a Dell authorized service technician.
For more information, refer to Dell Knowledge Base article Swollen Battery Information and Guidance
Exercise caution when handling Lithium-ion batteries.
Discharge the battery before removing it from the system.
To discharge the battery, unplug AC adapter from the system and operate the system only on battery power.
When the system will no longer power on when the power button is pressed, the battery is discharged.
Do not crush, drop, mutilate, or penetrate the battery with foreign objects.
Do not expose the battery to high temperatures, or disassemble battery packs and cells.
Do not apply pressure to the surface of the battery.
Do not bend the battery.
Do not use tools of any kind to pry on or against the battery.
If a battery gets stuck in a device as a result of swelling, do not try to free it as puncturing, bending, or crushing a battery can be dangerous.
Contact Dell product support for assistance and further instructions.
Using a non-Dell or incompatible battery may increase the risk of fire or explosion. Replace the battery only with a compatible battery purchased from Dell that is designed to work with your Dell computer. Do not use a battery from other computers with your computer. Always purchase genuine batteries from https://www.dell.com or otherwise directly from Dell.
What are the Recommended Guidelines for Storing a Dell 33YDH Battery Over a Long Period of Time?
When storing for more than 4 days these guidelines can better preserve the life of your battery:
Do not store batteries for long periods plugged into or attached to any power source. This includes AC adapters, and laptop security carts plugged into an outlet.
Laptop batteries, including those stored in laptop systems, should maintain an Operational Storage Temperature of 0° to 35°C (32° to 95°F).
Batteries may be stored in the laptop or outside of the laptop.
Charge batteries before storing. The recommended charging time should not exceed 1 hour. Typically, this should charge the battery to between 80% and 100%. (Some discharge will take place over time. Stored batteries are expected to discharge 10-15% over a four month period, for your information).
How do I Check the Battery Health Status on a Dell laptop?
On Dell laptops, battery health status can be checked, both outside and inside the operating system environment. The battery health status indicates the current state of the battery performance and allows you to decide if the battery requires a replacement. Battery health can be checked using:
BIOS
Hardware diagnostics

 Notes:

Dell offers an online battery diagnostics test, to run it browse to the Online Battery Diagnostics page.
The test will start automatically.
You may be prompted to install or update the SupportAssist program, if so, follow the prompts.

Dell utilities:
To learn more about checking the battery health status, refer to the Dell knowledge-base article How to Check the Battery Health Status on a Dell Laptop
How Long Does a Dell 33YDH battery Last? When Should I Consider Replacing the Battery?
All rechargeable batteries wear out with time and usage. As time and cumulative use increase, the performance will degrade.
For the typical user, noticeable reduction in run time generally will be observed after 18 to 24 months. For a power user, reduction in run time generally may be experienced within 18 months. We recommend buying a new Dell laptop battery when the run time does not meet your needs.
To learn more about extending the life of a battery, refer to the Dell knowledge-base article How to improve your Dell laptop's battery performance
How to Charge a Dell Battery and How Long Does It Take to Fully Recharge?
The battery charges in the laptop when the laptop is connected to a power source via the AC adapter. The charge time varies depending on the laptop. If the laptop supports ExpressCharge™, the battery typically will have greater than 80% charge after about an hour of charging, and fully charge in about 2 hours with the laptop powered off.
How to Check the Warranty Status of a Dell Battery?
Batteries are considered consumable items, all batteries degrade with time and use. The warranty is very similar to common auto warranties which exclude consumable items such as tires. Dell provides separate warranties on its batteries, for more information refer to the Dell knowledge-base article Dell Laptop Battery Warranty Support.
A Dell laptop advertised as having the ExpressCharge™ feature, the battery typically will have greater than 80% charge after about an hour of charging and fully charged in about 2 hours with the laptop powered off.
Learn how to replace Dell 3480 battery
This high quality rechargeable original 33ydh battery for Dell is designed with the highest control standards; have internal circuit boards with smart chips ( Cell imbalance shut off protection, Thermal runaway protection, Overcharge shut off protection, Over discharge shut off protection, High/low temperature shut off protection ), and are made from eco-friendly materials without lead or mercury. Every Dell laptop batterry has been Certified by CE, UL, ROHS, ISO9001/9002 and has passed strict safety tests. Long lasting, this extended 4 cells Dell 33ydh battery for Dell can be charged/discharged for more than 600-800 cycles.
Compatible Dell part numbers
Inspiron 15 7577
Inspiron 15(7577)
Inspiron 15-7577
Inspiron 17(7778)
Inspiron 17-7778
Inspiron 17-7779
Inspiron 7577
Inspiron 7778
Inspiron 7779
P30E001
Latitude 13 (3380)
Latitude 3480
Latitude 3580
Latitude 3590
Latitude 3490
Latitude 3400
G Series
G3 3579
G3 3779
G5 5587
G7 7588
Vostro 15 7570
Vostro 15 7580
Additional information
| | |
| --- | --- |
| Weight | 0.5 kg |
| Dimensions | 45 × 20 × 6 cm |
| Battery Type | |
| Brand | |
| Manufacturer | |
| Cells | |
| WH capacity | |
| Voltage | |
| Backup | |
| Dell Part Numbers | |
| Compatible Model | Dell Inspiron Laptops: Inspiron 15 7000 Series Models: Inspiron 15 (7570), Inspiron 15 (7573) 2-in-1, Inspiron 15 (7577), Inspiron 15 (7586) 2-in-1, Inspiron 17 7000 Series Models:, Dell Vostro Laptops: Vostro 15 (7570), 15 (7580) Dell Latitude Laptops: Latitude 13 (3380), Latitude 14 (3480), Latitude 14 (3490), Latitude 15 (3580), Latitude 15 (3590), G Series G3 3579, G3 3779, G5 5587, G5 5590, G7 7588, G7 7590, G7 7790, G3 3590 |
| Warranty | 12 months warranty by Dell India – (Call Dell India at Toll free 1800-425-4051 or +91-080-25068035) Email: [email protected] |
Q & A
There are no questions yet