Dell 90w Original Charger 19.5VDC-4.62A TYPE 9RCDC K8WXN MV2MM TK3DM
₹2,999.00 GST Invoice - EMI available - Select Razorpay (-47%)
Power Input 100 – 240V, 50-60Hz Power Output: 19.5V, 4.62A

100% Guaranteed Dell Genuine Charger comes with 12 months warranty by Dell 

Power consumption 90W plug size 7.4 X 5.0 mm with pin

Plug Size 7.4 X 5.0 mm with Pin ( Power cord not included )

Compatibility By Part Number's: PA-1450-01D DA90PE1-00 DA90PE3-00 LA90PE0-01 PA-12 LA90PE1-01 HA90PE0-00 HA90PE1-00 EA90PE1-00 PA-10 AA90PM111 LA90PM111
Get upto 10% OFF:
use code "FEBV10"  Hurry. 14 hrs 36 mins 51 secs
Estimated Delivery Date:
Get it by February 28 - March 2
Metro cities & Tier 1 cities Order in the next 11 hrs 36 mins 51 secs and get it by February 28, 2021
Merin from Trivandrum, Soibam bijoy from Bishnupur ward no 11 & 6 others
bought this item recently.
Specifications:
– replaces the PA-3E
– 100-240V 50/60Hz Input.
– Output 19.5VDC @ 4.62A.
– Dell P/N: TK3DM, 0TK3DM; MV2MM; P0PT9; Y4M8K; 9RCDC; K8WXN; 0W6KV, MRNFT, YD9W8, MK947 99h58 YY20N
-Barrel Tip Size: 7.4mm
– 90-watt
Manufacturer Part#: EA90PM111
Note: This is Dell's new 90 watt style AC Adapter and is a compatible replacement or alternative for the PA-3E and Dell's older style PA-10.
Use it anywhere you are, be it at your office or at your home. Get optimum performance anywhere you go.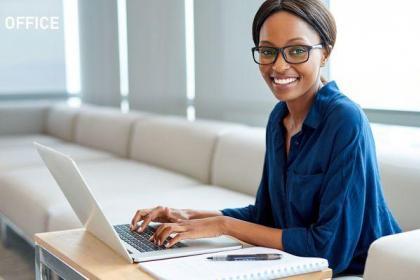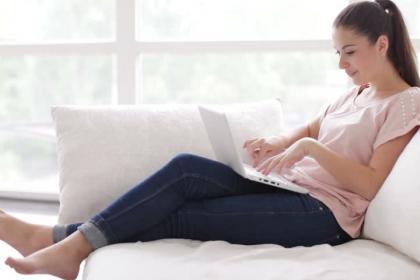 Compatible Dell Laptops:
-Latitude 5500
-Inspiron 3137
-Alienware M11x, M11xR2, M11xR3
-Inspiron Desktop Zino HD 410
-Inspiron M501R (M5010), 1546, M5030, N4030, N4020, N5030, 13R (N3010), 14R (N4110), 17R (N7110), 15R (N5110), M511R (M5110), N5050, N5040, M5040, N4050, M4040, 14z (5423), 15R (5520), 15R (7520), 14R (5420), 14R (7420), 17R (7720), 17R (5720), 13z (5323), 15z (5523), 17 (3721), 17R (5721), 15R (5521), 15 (3521), 3520, 14 (3421), 14R (5421), 15R (5537), 14R (5437), 14 (3437), 3420, 17 (7737), 15 (7537), 17R (5737), 17 (3737), 15 (3537), 15 (3542), M731R (5735), 17 (5748), M531R (5535), 15 (3541), 15 (7547), 15 (3543), 15 (7548), 17 (5749), 17 (7746), 14 (7447), 1764, 1564, 1464, 17R (N7010), 15R (N5010), 14R (N4010), e1705, e1505, e1405, 9400, 9300, 9200, 8600, 8500, 6400, 6000, 1750, 1721, 1720, 1570, 1545, 1526, 1525, 1521, 1520, 1501, 1470, 1440, 1370, 1320, 1318, 1150
-Latitude E4310, E5510, E5410, E6520, E6420, E6320, E5520, E5420, E6220, XT3, XFR E6420, ATG E6420, E5530, E6330, E6230, E5430, E6530, E6430, E6430s, E5520M, E5420M, 6430u, ATG E6430, 3330, E7240, E7440, E6540, E6440, 3540, 3440, E5440, E5540, 3340, 7404 Rugged, E5250, 3550, E7250, E7450, E5450, E5550, 5404 Rugged, 3450, E5570, 7414 Rugged, 5414 Rugged, 3460, 3470, 3560, 3570, E5470, E7270, E7470, 5580, 7480, 5480, 7280, 7214 Rugged, 7490, 5290, 5590, 7390, 5490, 5491, 5591, 7290, 7400, 7300, 7380, 5501, 5401, 5400, E6510, E6500, E6410, E6400, ATG E6410, ATG E6400, XFR E6400, E5500, E5400, E4300, D830, D820, XFR D630, D630, ATG D630, D620, ATG D620, 100L, XT2, 13 (3380), 7424 Rugged
-XPS Studio XPS 1340, Studio XPS 1640, Studio XPS 1645, Studio XPS 1647, XPS 15 (L501X), XPS 14 (L401X), XPS 15z (L511z), XPS 14z (L412Z), XPS 14 (L421X), XPS 15 (L521X)
-Precision M4500, 3540, M60, M65, M70, M2400, M4300, M4400
-Vostro 3560, 3460, 3360, 2420, 3400, 3500, 3300, 3550, 3450, 3350, 1550, 1540, 1450, 1440, 3555, 1000, 1014, 1015, 1088, 1400, 1500, 1510, 1520, 1700, 1710, 1720, 3700, 2510, A840, A860, 3750
-Studio 1435, 1450, 1457, 1440, 1458, 1535, 1536, 1537, 1555, 1557, 1558, 1569, 1735, 1737, 1745, 1747, 1749
Q & A
There are no questions yet