Dell 45-watt AC Adapter with USB Type-C Connector – T6V87 – HDCY5
Genuine Dell
Roll over image to zoom in
Click to open expanded view
₹1,899.00 – ₹2,199.00 GST Included (-62%)
🎁 Get 12% Off : use code "12XNAVRATRI"
Limited Time Offer ends in 09 hrs 4 mins 25 secs. For prepaid orders & selected products only.
🚚 Same Day Shipping
Same Day Delivery available in Pune, Bengaluru, Mumbai, Surat & Ahmedabad . Want it today, October 2? Order within 05 hrs 4 mins 25 secs. (know more)
🛡️ 30 days Buyer Protection
You are fully protected by our 30 days Money Back Guarantee. If you don't like our products over the next 30 days, then we will gladly refund your money. (know more)
🚀
14
sold in last 90 days
Guaranteed Dell Original Adapter : Dell PN: HDCY5, 0HDCY5; T6V87
Compatible Dell Laptops/Tablets: XPS 7390 -XPS 9380 -Chromebook 5190 2-in-1 -Latitude 5290 2-in-1 -XPS 9370 -Latitude 7390 -Chromebook 5190 -Chromebook 13 3380) -Latitude 13 (7370) -Latitude 5285 Tablet -Latitude 5289-Latitude 7285 Tablet -Latitude 5290 -Latitude 7389 -Latitud, 2 Rugged Extreme (7212), XPS 12 (9250)
100-240V 50/60Hz Input.  – Output 5V/20V – 2A/2.5A   – Dell P/N: HDCY5, 0HDCY5; T6V87 – Model: LA45NM150; HA45NM170 – 45-watt  – Tip Connector: USB Type C
12 months hassle free replacement warranty by Dell India. (10 days money back guarantee)
👨‍👨‍👦‍👦-
Devakumar from Elerithattu, JIgar from Mumbai & 12 others
bought this item recently.
Buy with confidence you get 10 days free returns and 30 days moneyback guarantee in our products
know more
Easy Returns
Buying on lapgadgets.in is very simple and safe, you are protected by Razorpay - India's leading payment gateway
Secured Transaction
We are much confident in our products hence we take atmost care and responsibility to satisfy you.
know more
Our Promise
Our customer support experts are available for your new purchase query or any technical query of any product
Excellent Support
Consult our experts, avoid the risk of laptop failure and other damage du to wrong part purchase.
know more
Expert's Advice
Frequently Bought Together

Customers who bought this item also bought
Dell 45W C-Type AC Adapter with USB Type-C Connector – T6V87 – HDCY5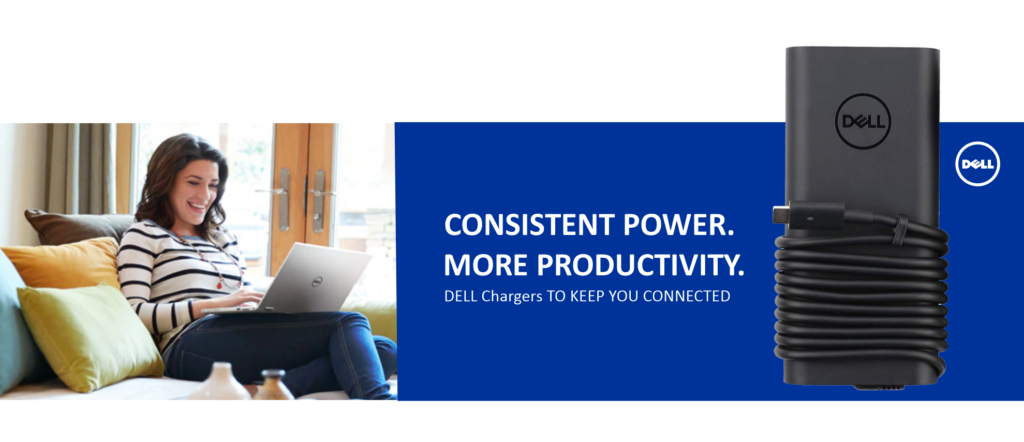 Genuine Dell OEM AC Power Adapter 45-watt power supply. This power adapter uses the USB C (USB Type-C) connector.
Compatible Dell Laptops/Tablets:  XPS 12 (9250) Latitude 13 (7370)
Dell PN: HDCY5, 0HDCY5; T6V87
Specifications:
– 100-240V 50/60Hz Input.
– Output 5V/20V – 2A/2.5A
– Dell P/N: HDCY5, 0HDCY5; T6V87
– Model: LA45NM150; HA45NM170
– 45-watt
– Tip Connector: USB Type C
Compatible Dell Laptops:
-XPS 7390
-XPS 9380
-Chromebook 5190 2-in-1
-Latitude 5290 2-in-1
-XPS 9370
-Latitude 7390
-Chromebook 5190
-Chromebook 13 (3380)
-Latitude 13 (7370)
-Latitude 5285 Tablet
-Latitude 5289
-Latitude 7285 Tablet
-Latitude 5290
-Latitude 7389
-Latitude 12 Rugged Extreme (7212)
-XPS 12 (9250)
Dell PN: HDCY5, 0HDCY5; T6V87; 4RYWW; P13YF; 1J12J
| | |
| --- | --- |
| Part Number | HDCY5 |
| Condition | |
| Item Weight | 0.5 kg |
| Dell Description | 450-AFKZ : 45W AC Adapter, USB Type-C ADAPTER, ALTERNATING CURRENT, 45W, LITEON, TYPE-C, E5 |
| Warranty | One (1) Year |
| Item Category | AC adapter |
Additional information
| | |
| --- | --- |
| Weight | 0.5 kg |
| Dimensions | 20 × 10 × 5 cm |
| Brand | |
| Part Number | Dell P/N: 689C4, 492-BBUU, LA45NM150, HDCY5, 0HDCY5, DA30NM150, 8XTW5, 08XTW5, ADP-30CD BA, 24YNH, 492-BBSP, 5FX88, 470-ABSF |
| Voltage ratings | |
| Warranty | 12 months warranty by Dell India – (Call Dell India at Toll free 1800-425-4051 or +91-080-25068035) Email: [email protected] |
| Label | |
Q & A
Is it compatible with dell Inspiron 7373, if not then suggest
if your old charger is Type C connector then it is compatible