Compaq Presario CQ61 Battery for DV4 DV5 DV6 CQ40 CQ45 CQ60 CQ71 G50 X16
₹2,999.00 Incl GST (-57%)
You Save:
₹

1,700.00 (56.69%)
Brand new Lap Gadgets brand
1 Year Replacement Warranty By Lap Gadgets
6 cell 44wh capacity, 4000mAh
For compatible models see the description
Call our customer care at +91-261-3150304 for more information
Hassle Free Returns
No questions asked, 10 days return policy.
Fast Shipping
All orders are shipped in 1-3 business days.
Secure Checkout
SSL Enabled Secure Checkout
👨‍👨‍👦‍👦-
Someone from Thane & 3 others
bought this item recently.
Real Reviews on Google.
Genuine products.
Good website store for laptop parts..good delivery in north india
Maneesh Pathak
2023-05-13
I received well packed and very well working bettery. Initially i am worried about company ,since its first time i have chosen,and get very well communication on watup . Another thing about product I have received manufacturing of 2019,but as i attach my laptop and review two days , I can say its awesome. Thanking you Lap Gadgets team. I also give my opinion ,for better for people like me ,if your application like other ecommerce platform,it will be more interactive for us. But overall i can say its trustable and reliable. Thanks
Mohan Kakumanu
2023-04-28
I have purchased a laptop battery and I was having trouble in replacement and the support helped me by doing video call and explaining.
The urge to write about my experiences with LapGadgets made me ask for the review link from them. It would be difficult to comprehend my experience in words though but still for the benefit of customers like me I would. It so happened that my ThinkPad's battery had died and I purchased a new battery about a year ago from LapGadgets, which they supplied was original and due to perhaps several charging cycles it's capacity dipped to a significant fraction and since LapGadgets offered 1 year warranty with the same I reached out to them to which they promptly responded. I must mention Mr. Jignesh from LapGadgets who took an extra mile to send me a fresh, original and obviously non-refurbished battery pack within promised time, the experience between these was amazing and I would always recommend LapGadgets for everyone to fulfil their laptop parts replacements
I ordered multiple macbook usb c compatible chargers , quality was superb , Jignesh bhai provided me discounts , next day delivery, nice packing, overall nice experience , would easily recommend to anyone buying compatible chargers
Shamsher Singh
2023-03-25
I had a wonderful experience with Lap Gadgets . I received the Laptop Battery which was, unfortunately not the right one for my HP laptop. Before I reached the concerned personnel , I doughts for replacement. However, to my surprise , the matter was resolved immediately on priority. I am thankful to them and I wish to place it on record. Shamsher Singh.
akiL Totanawala
2023-03-24
I placed an Order for my Laptop & it was delivered in 3 days .. The Battery is Genuine & comes with One Year Warranty ..
Frequently Bought Together
₹

2,999.00

Incl GST

(-57%)
Customers who bought this item also bought
Compaq Presario CQ61 Battery for DV4 DV5 DV6 CQ40 CQ45 CQ60 CQ71 G50 X16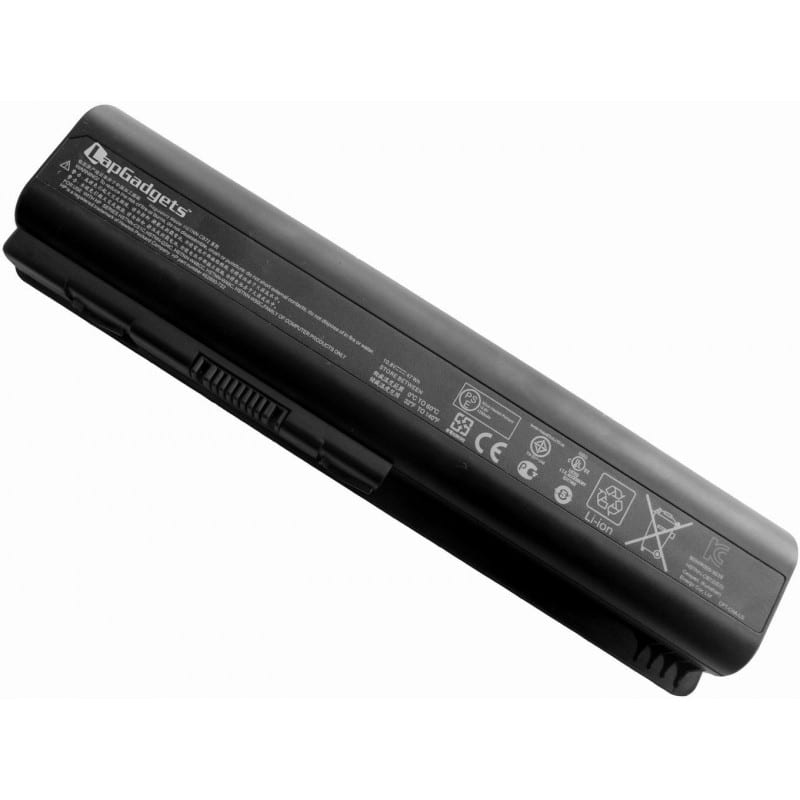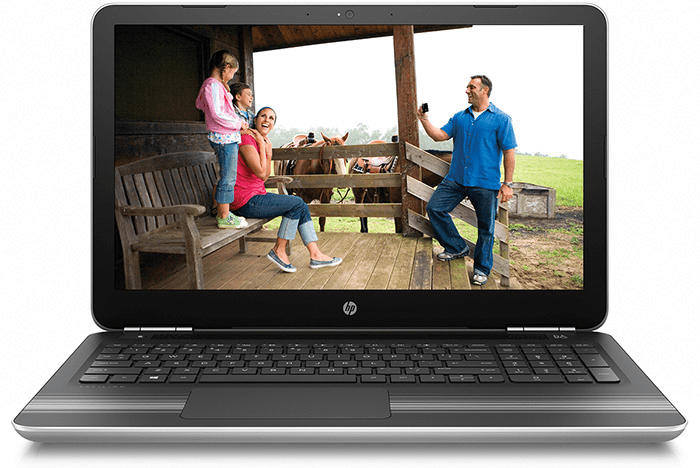 Note:
1. 10.8V and 11.1V are compatible, they are in common use.
2. The 44wh (6 Cells) battery will extend out about 1 inch from the bottom of the laptop, bigger size but help cooling and lasting longer.
3.

These replacement HP pavilion Dv4 battery is not compatible with DV4-3000, DV4-4000, DV4-5000, DV5-2000, DV5-3000, DV6-3000, DV6-4000, DV6-5000, DV6-6000, DV6-7000 and DV6-8000 series laptops

. So before placing an order please compare the product images to your old battery at first.
Employed high quality cells from Samsung, the brand new 10.8V 4000mAh(6 cells) replacement Compaq Presario CQ61 Battery is totally compatible with the original manufacturer's specifications. Through tested, all our Li-ion replacement batteries for HP EV06 have been certified to meet and even exceed the original battery performance. Each replacement battery of the HP EV06 battery has been tested on the HP system before being dispatched to ensure the safety of your HP laptop.
Except for being designed under the supreme control criterion, the high-quality replacement HP EV06 battery carries with a smart interior circuit board that provides battery-unbalanced-shut-off protection, thermal-runaway protection, overcharged protection, over-discharged-shut-off protection, and high/low-temperature-shut-off protection. Besides, the battery contains free lead, mercury and other environmental metal pollutants. It is compliance with international standards. Every replacement HP laptop battery has passed through a series of rigorous safety tests and been certified by CE, UL, ROHS, ISO9001/9002. Generally speaking, this replacement HP EV06 battery can be charged/discharged up to more than 600-800 cycles. 
Thank you for purchasing this high quality replacement Compaq Presario CQ61 Battery at lapgadgets.in. Our batteries are packed in carton boxes with anti-static bags and anti-pressure sponge, in order to effectively protect the battery in shipping. We have a rigorous testing process to ensure that your orders (e.g. this battery for HP EV06 laptop) are perfectly functional before packaging and sending it to you. Before placing an order, please make sure that the part number of your old original HP EV06 battery is listed as below and has the same shape as our battery image (please view the larger images for details).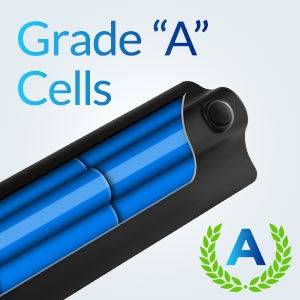 Top Quality Battery Cells
When it comes to laptop batteries – it all boils down to the battery cells inside. Our batteries are equipped with Top A+ Grade cells which ensure quality performance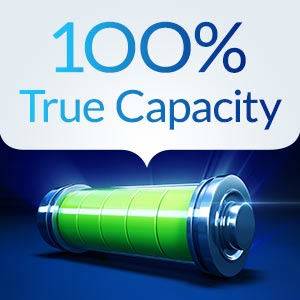 True Capacity
Don't fall for fake capacity ads out there. All of our batteries are rigorously tested to meet or exceed OEM's specifications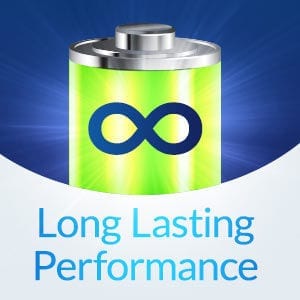 Built To Perform
We've incorporated Grade A NMC battery cells to ensure longer battery life and durability
Use it anywhere you go. Get optimum performance at every stage of your life.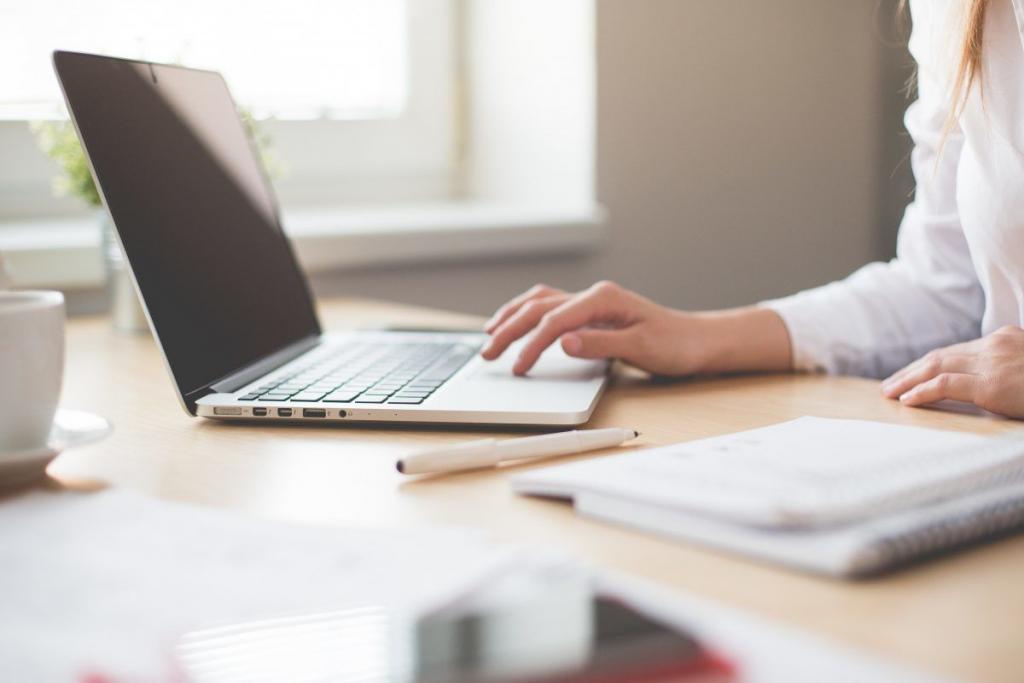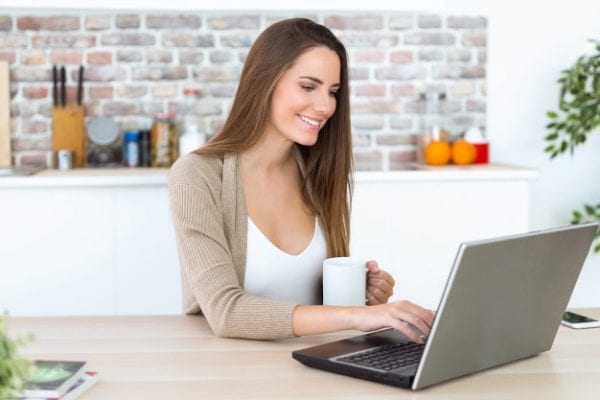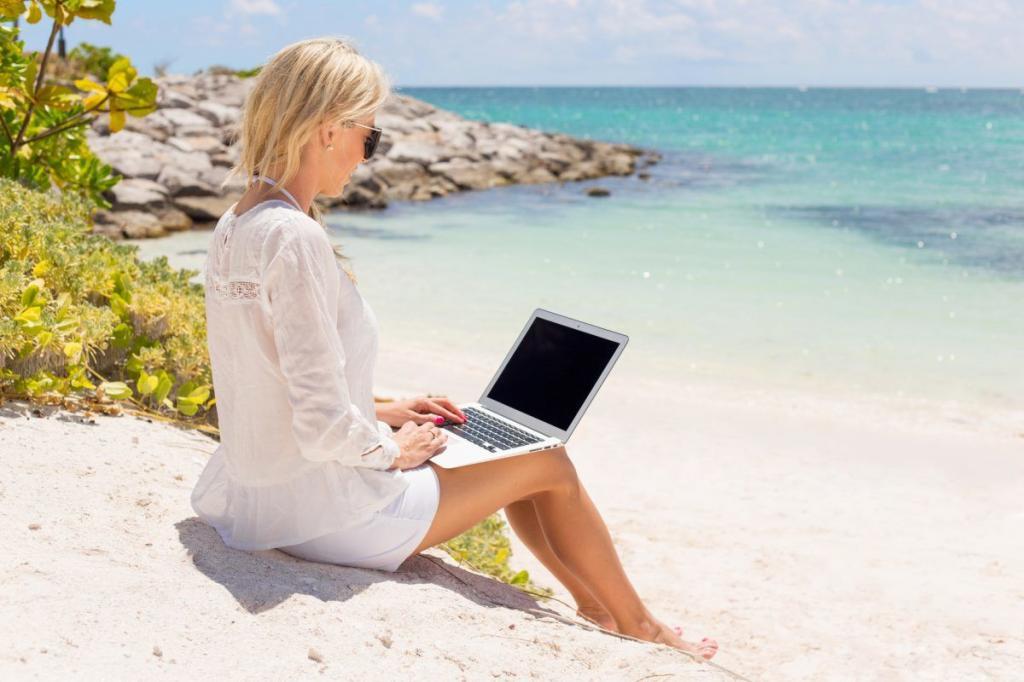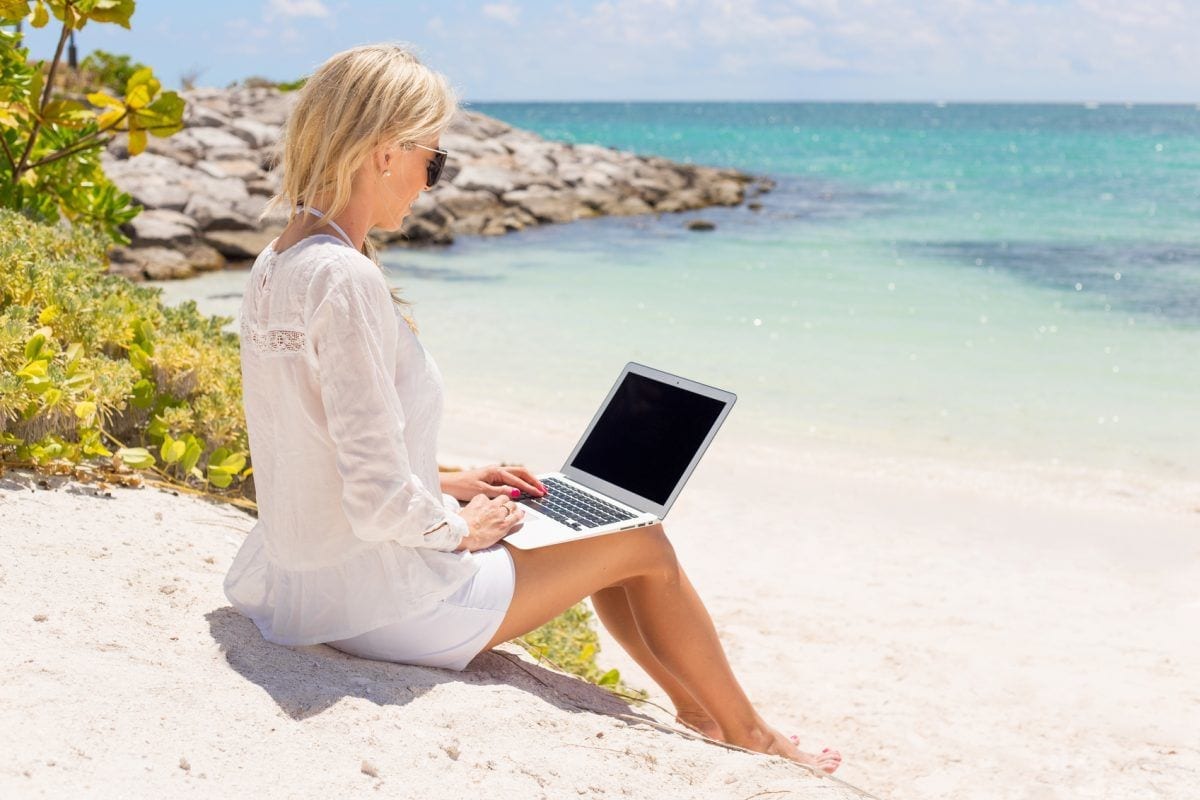 462889-121
462889-122
462889-141
462889-142
462889-242
462889-261
462889-262
462889-421
462889-422
462889-541
462889-542
462889-721
462889-722
462889-741
462889-742
462889-761
462889-762
462890-121
462890-141
462890-142
462890-151
462890-161
462890-241
462890-251
462890-252
462890-421
462890-422
462890-541
462890-542
462890-721
462890-722
462890-741
462890-742
462890-751
462890-761
462891-141
462891-142
462891-161
462891-162
462891-422
462891-542
463665-007
481193-001
482186-003
484170-001
484170-002
484171-001
484172-001
485041-001
485041-002
485041-003
487296-001
487354-001
497694-001
497695-001
498482-001
500028-131
500028-141
509458-001
509459-001
511872-001
511872-002
511883-001
511884-001
512413-002
513775-001
516477-191
516915-001
534115-291
536436-001
597598-001
7F08A4
7F0914
DQ-EV06055-6
EV03
EV06
EV06047
EV06055
EV12
EV12095
HSTNN-C51C
HSTNN-C52C
HSTNN-C53C
HSTNN-CB72
HSTNN-CB73
HSTNN-D875
HSTNN-DB72
HSTNN-DB73
HSTNN-I58C
HSTNN-IB72
HSTNN-IB73
HSTNN-IB79
HSTNN-IB96
HSTNN-LB72
HSTNN-LB73
HSTNN-LB79
HSTNN-N50C
HSTNN-Q34C
HSTNN-Q36C
HSTNN-Q37C
HSTNN-Q39C
HSTNN-Q40C
HSTNN-Q43C
HSTNN-Q58C
HSTNN-UB72
HSTNN-UB73
HSTNN-UB79
HSTNN-W48C
HSTNN-W49C
HSTNN-W50C
HSTNN-W51C
HSTNN-W52C
HSTNN-XB72
HSTNN-XB73
HSTNN-XB79
KS524AA
KS524AA#ABA
KS526AA
KS527AA
LBHP6055
NC273AA
NC273AA#ABA
NH493AA
NH493AA#ABA
G50 Series
G60 Series
G60T Series
G61 Series
G70 Series
G70T Series
G71 Series
G71T Series
HDX X16 Series
HDX X16-1000 Series
HDX X16-1100 Series
HDX X16-1200 Series
HDX X16-1300 Series
HDX X16T Series
Pavilion DV4
Pavilion DV4 Series
Pavilion DV4-1000 Series
Pavilion DV4-1100 Series
Pavilion DV4-1200 Series
Pavilion DV4-1300
Pavilion DV4-1300 CTO
Pavilion DV4-1300 Series
Pavilion DV4-1301TU
Pavilion DV4-1301TX
Pavilion DV4-1302TU
Pavilion DV4-1302TX
Pavilion DV4-1303TU
Pavilion DV4-1303TX
Pavilion DV4-1304TU
Pavilion DV4-1304TX
Pavilion DV4-1305TU
Pavilion DV4-1305TX
Pavilion DV4-1306TU
Pavilion DV4-1306TX
Pavilion DV4-1307TU
Pavilion DV4-1307TX
Pavilion DV4-1308CA
Pavilion DV4-1308TU
Pavilion DV4-1308TX
Pavilion DV4-1309TU
Pavilion DV4-1309TX
Pavilion DV4-1400 Series
Pavilion DV4-1500 Series
Pavilion DV4-1600 Series
Pavilion DV4-2000 Series
Pavilion DV4-2100
Pavilion DV4-2100 Series
Pavilion DV4-2110TU
Pavilion DV4-2110TX
Pavilion DV4-2111LA
Pavilion DV4-2111TU
Pavilion DV4-2111TX
Pavilion DV4-2112BR
Pavilion DV4-2112LA
Pavilion DV4-2112TU
Pavilion DV4-2112TX
Pavilion DV4-2113LA
Pavilion DV4-2113TU
Pavilion DV4-2113TX
Pavilion DV4-2114BR
Pavilion DV4-2114LA
Pavilion DV4-2114TX
Pavilion DV4-2115BR
Pavilion DV4-2115TX
Pavilion DV4-2116BR
Pavilion DV4-2116LA
Pavilion DV4-2116TX
Pavilion DV4-2117LA
Pavilion DV4-2117TX
Pavilion DV4-2118LA
Pavilion DV4-2118TX
Pavilion DV4-2119TX
Pavilion DV4I-2100
Pavilion DV4I-2100 CTO
Pavilion DV4T Series
Pavilion DV4T-1000 CTO Series
Pavilion DV4T-1000 Series
Pavilion DV4T-1300
Pavilion DV4T-1300 CTO
Pavilion DV4T-1300SE CTO
Pavilion DV4Z Series
Pavilion DV4Z-1000 Series
Pavilion DV4Z-1100 Series
Pavilion DV4Z-1200 Series
Pavilion DV5 Series
Pavilion DV5-1000 Series
Pavilion DV5-1100 Series
Pavilion DV5-1200 Series
Pavilion DV5-1300 Series
Pavilion DV5T Series
Pavilion DV5T-1000 Series
Pavilion DV5T-1100 CTO
Pavilion DV5T-1200 CTO
Pavilion DV5TSE Series
Pavilion DV5Z Series
Pavilion DV5Z-1000 Series
Pavilion DV5Z-1100 CTO
Pavilion DV5Z-1200 CTO
Pavilion DV6 Series
Pavilion DV6-1000 Series
Pavilion DV6-1100 Series
Pavilion DV6-1200 Series
Pavilion DV6-1300 Series
Pavilion DV6-1400 Series
Pavilion DV6-2000 Series
Pavilion DV6-2100 Series
Pavilion DV6T Series
Pavilion DV6T-1000 CTO
Pavilion DV6T-1100 CTO
Pavilion DV6T-1200 CTO
Pavilion DV6T-1300 CTO
Pavilion DV6T-2000 CTO
Pavilion DV6T-2100 CTO
Pavilion DV6T-2300 CTO
Pavilion DV6Z Series
Pavilion DV6Z-1000 CTO
Pavilion DV6Z-2000 CTO
Pavilion DV6Z-2100 CTO
Presario CQ40 Series
Presario CQ40-100 Series
Presario CQ40-200 Series
Presario CQ40-300 Series
Presario CQ40-400 Series
Presario CQ40-500 Series
Presario CQ40-600 Series
Presario CQ40-700 Series
Presario CQ41 Series
Presario CQ41-100 Series
Presario CQ41-200 Series
Presario CQ45 Series
Presario CQ45-100 Series
Presario CQ45-200 Series
Presario CQ45-300 Series
Presario CQ50 Series
Presario CQ50-100 Series
Presario CQ50-200 Series
Presario CQ50T Series
Presario CQ50Z Series
Presario CQ60 Series
Presario CQ60-100 Series
Presario CQ60-200 Series
Presario CQ60-300 Series
Presario CQ60-400 Series
Presario CQ60-500 Series
Presario CQ60-600 Series
Presario CQ60Z Series
Presario CQ61
Presario CQ61 Series
Presario CQ61-100
Presario CQ61-100 Series
Presario CQ61-100EE
Presario CQ61-100EO
Presario CQ61-100EP
Presario CQ61-100ES
Presario CQ61-100EW
Presario CQ61-100SD
Presario CQ61-100SL
Presario CQ61-100SO
Presario CQ61-100SP
Presario CQ61-101ET
Presario CQ61-101TU
Presario CQ61-101TX
Presario CQ61-102TU
Presario CQ61-102TX
Presario CQ61-103EF
Presario CQ61-103EO
Presario CQ61-103TU
Presario CQ61-103TX
Presario CQ61-104EL
Presario CQ61-104SB
Presario CQ61-104SL
Presario CQ61-104SV
Presario CQ61-104TU
Presario CQ61-104TX
Presario CQ61-105ED
Presario CQ61-105EE
Presario CQ61-105EI
Presario CQ61-105EK
Presario CQ61-105EO
Presario CQ61-105EQ
Presario CQ61-105ER
Presario CQ61-105ET
Presario CQ61-105SA
Presario CQ61-105SS
Presario CQ61-105TU
Presario CQ61-105TX
Presario CQ61-106TU
Presario CQ61-106TX
Presario CQ61-107TU
Presario CQ61-107TX
Presario CQ61-108TU
Presario CQ61-108TX
Presario CQ61-109TU
Presario CQ61-109TX
Presario CQ61-110EB
Presario CQ61-110EC
Presario CQ61-110ED
Presario CQ61-110EF
Presario CQ61-110EG
Presario CQ61-110EH
Presario CQ61-110EI
Presario CQ61-110EK
Presario CQ61-110EO
Presario CQ61-110EP
Presario CQ61-110ER
Presario CQ61-110ES
Presario CQ61-110ET
Presario CQ61-110EW
Presario CQ61-110SA
Presario CQ61-110SF
Presario CQ61-110SL
Presario CQ61-110TU
Presario CQ61-110TX
Presario CQ61-111TU
Presario CQ61-111TX
Presario CQ61-112SL
Presario CQ61-112TU
Presario CQ61-112TX
Presario CQ61-113TU
Presario CQ61-113TX
Presario CQ61-114TU
Presario CQ61-114TX
Presario CQ61-115EE
Presario CQ61-115EF
Presario CQ61-115EI
Presario CQ61-115EO
Presario CQ61-115EQ
Presario CQ61-115ES
Presario CQ61-115SF
Presario CQ61-115SL
Presario CQ61-115TU
Presario CQ61-115TX
Presario CQ61-116ES
Presario CQ61-116TU
Presario CQ61-116TX
Presario CQ61-117TU
Presario CQ61-117TX
Presario CQ61-118TU
Presario CQ61-118TX
Presario CQ61-119TU
Presario CQ61-119TX
Presario CQ61-120EA
Presario CQ61-120EF
Presario CQ61-120EG
Presario CQ61-120EH
Presario CQ61-120EI
Presario CQ61-120EJ
Presario CQ61-120EL
Presario CQ61-120EO
Presario CQ61-120ES
Presario CQ61-120ET
Presario CQ61-120EW
Presario CQ61-120SA
Presario CQ61-120SF
Presario CQ61-120TU
Presario CQ61-121TU
Presario CQ61-122EL
Presario CQ61-122SA
Presario CQ61-122TU
Presario CQ61-123TU
Presario CQ61-124EZ
Presario CQ61-124TU
Presario CQ61-125EI
Presario CQ61-125EL
Presario CQ61-125EO
Presario CQ61-125EQ
Presario CQ61-125TU
Presario CQ61-126SZ
Presario CQ61-126TU
Presario CQ61-127TU
Presario CQ61-128TU
Presario CQ61-129TU
Presario CQ61-130EI
Presario CQ61-130EK
Presario CQ61-130ES
Presario CQ61-130SK
Presario CQ61-130TU
Presario CQ61-131TU
Presario CQ61-132TU
Presario CQ61-133TU
Presario CQ61-134TU
Presario CQ61-135TU
Presario CQ61-136EZ
Presario CQ61-136TU
Presario CQ61-140EI
Presario CQ61-140EJ
Presario CQ61-140SK
Presario CQ61-200
Presario CQ61-200 Series
Presario CQ61-200EP
Presario CQ61-200SH
Presario CQ61-200SL
Presario CQ61-200SP
Presario CQ61-200SQ
Presario CQ61-201TU
Presario CQ61-201TX
Presario CQ61-202TU
Presario CQ61-202TX
Presario CQ61-203EO
Presario CQ61-203TU
Presario CQ61-203TX
Presario CQ61-204SF
Presario CQ61-204TX
Presario CQ61-205EE
Presario CQ61-205EF
Presario CQ61-205EI
Presario CQ61-205EQ
Presario CQ61-205ER
Presario CQ61-205SF
Presario CQ61-205SL
Presario CQ61-205SO
Presario CQ61-205TU
Presario CQ61-205TX
Presario CQ61-206TU
Presario CQ61-206TX
Presario CQ61-207SF
Presario CQ61-207SL
Presario CQ61-207TU
Presario CQ61-207TX
Presario CQ61-208ER
Presario CQ61-208TX
Presario CQ61-209ER
Presario CQ61-209SL
Presario CQ61-209TU
Presario CQ61-209TX
Presario CQ61-210EI
Presario CQ61-210EK
Presario CQ61-210ER
Presario CQ61-210EV
Presario CQ61-210EW
Presario CQ61-210SB
Presario CQ61-210SD
Presario CQ61-210SG
Presario CQ61-210SH
Presario CQ61-210SL
Presario CQ61-210SN
Presario CQ61-210SO
Presario CQ61-210SP
Presario CQ61-210SQ
Presario CQ61-210SR
Presario CQ61-210SS
Presario CQ61-210ST
Presario CQ61-210SV
Presario CQ61-210TU
Presario CQ61-210TX
Presario CQ61-211ER
Presario CQ61-211TU
Presario CQ61-211TX
Presario CQ61-212TU
Presario CQ61-213TU
Presario CQ61-214TU
Presario CQ61-214TX
Presario CQ61-215EE
Presario CQ61-215SO
Presario CQ61-215TU
Presario CQ61-216TU
Presario CQ61-216TX
Presario CQ61-217TU
Presario CQ61-217TX
Presario CQ61-218SL
Presario CQ61-218TU
Presario CQ61-219TU
Presario CQ61-220ED
Presario CQ61-220EF
Presario CQ61-220EG
Presario CQ61-220EI
Presario CQ61-220EJ
Presario CQ61-220EK
Presario CQ61-220EW
Presario CQ61-220SA
Presario CQ61-220SF
Presario CQ61-220SL
Presario CQ61-220SN
Presario CQ61-220SO
Presario CQ61-220SS
Presario CQ61-220SV
Presario CQ61-221EK
Presario CQ61-221SA
Presario CQ61-221TU
Presario CQ61-221TX
Presario CQ61-222SA
Presario CQ61-222SL
Presario CQ61-222SZ
Presario CQ61-222TU
Presario CQ61-222TX
Presario CQ61-223EA
Presario CQ61-223EG
Presario CQ61-223SA
Presario CQ61-223TU
Presario CQ61-223TX
Presario CQ61-224SG
Presario CQ61-224TX
Presario CQ61-225EE
Presario CQ61-225EO
Presario CQ61-225EP
Presario CQ61-225ES
Presario CQ61-225SA
Presario CQ61-225SG
Presario CQ61-225TU
Presario CQ61-225TX
Presario CQ61-226SL
Presario CQ61-226TU
Presario CQ61-227TU
Presario CQ61-227TX
Presario CQ61-228TU
Presario CQ61-230EC
Presario CQ61-230EG
Presario CQ61-230EP
Presario CQ61-230SB
Presario CQ61-230SF
Presario CQ61-230SL
Presario CQ61-230SN
Presario CQ61-230SS
Presario CQ61-231EZ
Presario CQ61-231SO
Presario CQ61-231TU
Presario CQ61-232TU
Presario CQ61-233EZ
Presario CQ61-235ET
Presario CQ61-235EZ
Presario CQ61-235TU
Presario CQ61-237EZ
Presario CQ61-240ED
Presario CQ61-240EG
Presario CQ61-240EJ
Presario CQ61-240EK
Presario CQ61-240SS
Presario CQ61-241EZ
Presario CQ61-245EI
Presario CQ61-245ET
Presario CQ61-249ET
Presario CQ61-250SO
Presario CQ61-260EJ
Presario CQ61-280EJ
Presario CQ61-300
Presario CQ61-300 Series
Presario CQ61-300EB
Presario CQ61-300ES
Presario CQ61-300ST
Presario CQ61-300SV
Presario CQ61-301SG
Presario CQ61-301SL
Presario CQ61-301TX
Presario CQ61-302SL
Presario CQ61-302SZ
Presario CQ61-302TU
Presario CQ61-302TX
Presario CQ61-303AU
Presario CQ61-303AX
Presario CQ61-303SF
Presario CQ61-303SL
Presario CQ61-303SV
Presario CQ61-303SW
Presario CQ61-303TU
Presario CQ61-303TX
Presario CQ61-303XX
Presario CQ61-304AU
Presario CQ61-304AX
Presario CQ61-304SL
Presario CQ61-304SW
Presario CQ61-304TU
Presario CQ61-304TX
Presario CQ61-305AU
Presario CQ61-305AX
Presario CQ61-305EC
Presario CQ61-305EQ
Presario CQ61-305ER
Presario CQ61-305EV
Presario CQ61-305EZ
Presario CQ61-305SA
Presario CQ61-305SF
Presario CQ61-305SL
Presario CQ61-305ST
Presario CQ61-305TX
Presario CQ61-306AX
Presario CQ61-306EL
Presario CQ61-306TX
Presario CQ61-307AU
Presario CQ61-307SF
Presario CQ61-307TU
Presario CQ61-307TX
Presario CQ61-308AU
Presario CQ61-308TX
Presario CQ61-309AX
Presario CQ61-309EZ
Presario CQ61-309SL
Presario CQ61-309TU
Presario CQ61-309TX
Presario CQ61-310EA
Presario CQ61-310EC
Presario CQ61-310EH
Presario CQ61-310EI
Presario CQ61-310EJ
Presario CQ61-310EK
Presario CQ61-310EL
Presario CQ61-310EM
Presario CQ61-310EN
Presario CQ61-310EQ
Presario CQ61-310ER
Presario CQ61-310EV
Presario CQ61-310EX
Presario CQ61-310SA
Presario CQ61-310SB
Presario CQ61-310SD
Presario CQ61-310SF
Presario CQ61-310SG
Presario CQ61-310SL
Presario CQ61-310SO
Presario CQ61-310SP
Presario CQ61-310SV
Presario CQ61-310US
Presario CQ61-311AX
Presario CQ61-311ER
Presario CQ61-311SO
Presario CQ61-311TU
Presario CQ61-312EF
Presario CQ61-312EG
Presario CQ61-312EL
Presario CQ61-312ER
Presario CQ61-312SA
Presario CQ61-312SF
Presario CQ61-312SL
Presario CQ61-312SO
Presario CQ61-312TU
Presario CQ61-312TX
Presario CQ61-313AX
Presario CQ61-313ER
Presario CQ61-313NR
Presario CQ61-313SZ
Presario CQ61-313TU
Presario CQ61-313TX
Presario CQ61-313US
Presario CQ61-314ER
Presario CQ61-314SL
Presario CQ61-314TU
Presario CQ61-314US
Presario CQ61-315EC
Presario CQ61-315EM
Presario CQ61-315ER
Presario CQ61-315EX
Presario CQ61-315SA
Presario CQ61-315SB
Presario CQ61-315SD
Presario CQ61-315SF
Presario CQ61-315SG
Presario CQ61-315SH
Presario CQ61-315SL
Presario CQ61-315SN
Presario CQ61-315SO
Presario CQ61-315SP
Presario CQ61-315SQ
Presario CQ61-315SS
Presario CQ61-315ST
Presario CQ61-315TU
Presario CQ61-315TX
Presario CQ61-316EG
Presario CQ61-316ER
Presario CQ61-316SO
Presario CQ61-316TX
Presario CQ61-317ER
Presario CQ61-317SA
Presario CQ61-317SL
Presario CQ61-318ER
Presario CQ61-318SG
Presario CQ61-318SL
Presario CQ61-318SO
Presario CQ61-318TX
Presario CQ61-319ER
Presario CQ61-319SL
Presario CQ61-319TX
Presario CQ61-319WM
Presario CQ61-320CA
Presario CQ61-320EA
Presario CQ61-320EC
Presario CQ61-320EG
Presario CQ61-320EI
Presario CQ61-320EJ
Presario CQ61-320EM
Presario CQ61-320EN
Presario CQ61-320ER
Presario CQ61-320ET
Presario CQ61-320EX
Presario CQ61-320SA
Presario CQ61-320SB
Presario CQ61-320SD
Presario CQ61-320SF
Presario CQ61-320SG
Presario CQ61-320SH
Presario CQ61-320SL
Presario CQ61-320SO
Presario CQ61-320SQ
Presario CQ61-320SS
Presario CQ61-320TX
Presario CQ61-321ER
Presario CQ61-322ER
Presario CQ61-322EZ
Presario CQ61-322SL
Presario CQ61-323EO
Presario CQ61-323ER
Presario CQ61-323TU
Presario CQ61-323TX
Presario CQ61-324CA
Presario CQ61-324EZ
Presario CQ61-324SA
Presario CQ61-324SP
Presario CQ61-324TU
Presario CQ61-324TX
Presario CQ61-325EB
Presario CQ61-325EC
Presario CQ61-325ED
Presario CQ61-325EI
Presario CQ61-325ES
Presario CQ61-325EZ
Presario CQ61-325SA
Presario CQ61-325SG
Presario CQ61-325SH
Presario CQ61-325SO
Presario CQ61-325SP
Presario CQ61-325SQ
Presario CQ61-325TU
Presario CQ61-325TX
Presario CQ61-326SA
Presario CQ61-326TU
Presario CQ61-326TX
Presario CQ61-327SA
Presario CQ61-327SF
Presario CQ61-327SO
Presario CQ61-327TU
Presario CQ61-327TX
Presario CQ61-328EZ
Presario CQ61-328TU
Presario CQ61-328TX
Presario CQ61-329TU
Presario CQ61-330EC
Presario CQ61-330EE
Presario CQ61-330EG
Presario CQ61-330EI
Presario CQ61-330EJ
Presario CQ61-330EK
Presario CQ61-330EM
Presario CQ61-330EN
Presario CQ61-330ET
Presario CQ61-330SA
Presario CQ61-330SB
Presario CQ61-330SD
Presario CQ61-330SO
Presario CQ61-330SQ
Presario CQ61-330SS
Presario CQ61-331ER
Presario CQ61-332ER
Presario CQ61-333EN
Presario CQ61-333ER
Presario CQ61-333SO
Presario CQ61-334ER
Presario CQ61-335EN
Presario CQ61-335ER
Presario CQ61-335ES
Presario CQ61-335EV
Presario CQ61-335SB
Presario CQ61-335SO
Presario CQ61-335SQ
Presario CQ61-340EC
Presario CQ61-340ED
Presario CQ61-340EN
Presario CQ61-340EV
Presario CQ61-340SA
Presario CQ61-340SS
Presario CQ61-345SQ
Presario CQ61-350EK
Presario CQ61-350SF
Presario CQ61-355EP
Presario CQ61-355SQ
Presario CQ61-360EV
Presario CQ61-360SA
Presario CQ61-400 Series
Presario CQ61-400ES
Presario CQ61-400EW
Presario CQ61-400EY
Presario CQ61-400SO
Presario CQ61-400SS
Presario CQ61-401AU
Presario CQ61-401AX
Presario CQ61-401SA
Presario CQ61-401SY
Presario CQ61-401TU
Presario CQ61-401TX
Presario CQ61-402AU
Presario CQ61-402AX
Presario CQ61-402EA
Presario CQ61-402EO
Presario CQ61-402SA
Presario CQ61-402SZ
Presario CQ61-402TU
Presario CQ61-402TX
Presario CQ61-403AU
Presario CQ61-403AX
Presario CQ61-403EA
Presario CQ61-403EK
Presario CQ61-403SA
Presario CQ61-403SF
Presario CQ61-403SY
Presario CQ61-403SZ
Presario CQ61-403TU
Presario CQ61-404AU
Presario CQ61-404AX
Presario CQ61-404TU
Presario CQ61-405AU
Presario CQ61-405AX
Presario CQ61-405EB
Presario CQ61-405ED
Presario CQ61-405EK
Presario CQ61-405EO
Presario CQ61-405ER
Presario CQ61-405ET
Presario CQ61-405EY
Presario CQ61-405EZ
Presario CQ61-405SA
Presario CQ61-405SE
Presario CQ61-405SF
Presario CQ61-405SO
Presario CQ61-405SW
Presario CQ61-405SY
Presario CQ61-405TU
Presario CQ61-406SA
Presario CQ61-406SZ
Presario CQ61-406TU
Presario CQ61-406TX
Presario CQ61-407CA
Presario CQ61-407EF
Presario CQ61-407EK
Presario CQ61-407EO
Presario CQ61-407SA
Presario CQ61-407SF
Presario CQ61-407TX
Presario CQ61-408AX
Presario CQ61-408EF
Presario CQ61-408SL
Presario CQ61-408SO
Presario CQ61-408TX
Presario CQ61-409SL
Presario CQ61-409SO
Presario CQ61-409TU
Presario CQ61-410EC
Presario CQ61-410EG
Presario CQ61-410EJ
Presario CQ61-410EK
Presario CQ61-410EM
Presario CQ61-410ER
Presario CQ61-410EV
Presario CQ61-410EY
Presario CQ61-410SB
Presario CQ61-410SF
Presario CQ61-410SH
Presario CQ61-410SJ
Presario CQ61-410SL
Presario CQ61-410SM
Presario CQ61-410SP
Presario CQ61-410SQ
Presario CQ61-410SV
Presario CQ61-410SW
Presario CQ61-410TX
Presario CQ61-410US
Presario CQ61-411SE
Presario CQ61-411TU
Presario CQ61-411TX
Presario CQ61-411WM
Presario CQ61-412AX
Presario CQ61-412EO
Presario CQ61-412EZ
Presario CQ61-412NR
Presario CQ61-412SL
Presario CQ61-413SL
Presario CQ61-413SO
Presario CQ61-413TU
Presario CQ61-414EO
Presario CQ61-414NR
Presario CQ61-414TU
Presario CQ61-415EG
Presario CQ61-415EI
Presario CQ61-415EM
Presario CQ61-415EP
Presario CQ61-415EQ
Presario CQ61-415EW
Presario CQ61-415EY
Presario CQ61-415SA
Presario CQ61-415SG
Presario CQ61-415SH
Presario CQ61-415SM
Presario CQ61-415ST
Presario CQ61-415SZ
Presario CQ61-415TU
Presario CQ61-416EG
Presario CQ61-416SA
Presario CQ61-416SO
Presario CQ61-416TU
Presario CQ61-417ER
Presario CQ61-417EZ
Presario CQ61-417SA
Presario CQ61-417SG
Presario CQ61-417SO
Presario CQ61-417TU
Presario CQ61-418ER
Presario CQ61-418TU
Presario CQ61-419EO
Presario CQ61-419ER
Presario CQ61-419TU
Presario CQ61-420EC
Presario CQ61-420EJ
Presario CQ61-420EM
Presario CQ61-420ER
Presario CQ61-420EW
Presario CQ61-420EY
Presario CQ61-420SA
Presario CQ61-420SH
Presario CQ61-420SO
Presario CQ61-420SQ
Presario CQ61-420TU
Presario CQ61-420US
Presario CQ61-421ER
Presario CQ61-421SA
Presario CQ61-421SG
Presario CQ61-422ER
Presario CQ61-422SA
Presario CQ61-423ER
Presario CQ61-423SA
Presario CQ61-423SG
Presario CQ61-424EG
Presario CQ61-424ER
Presario CQ61-424SA
Presario CQ61-425EA
Presario CQ61-425EB
Presario CQ61-425EC
Presario CQ61-425EG
Presario CQ61-425EI
Presario CQ61-425EM
Presario CQ61-425ER
Presario CQ61-425ET
Presario CQ61-425SA
Presario CQ61-425SH
Presario CQ61-425SO
Presario CQ61-425SQ
Presario CQ61-426EG
Presario CQ61-426EO
Presario CQ61-427EG
Presario CQ61-427SA
Presario CQ61-428EZ
Presario CQ61-429SG
Presario CQ61-429US
Presario CQ61-430EC
Presario CQ61-430EI
Presario CQ61-430EJ
Presario CQ61-430EM
Presario CQ61-430ER
Presario CQ61-430EV
Presario CQ61-430SD
Presario CQ61-430SV
Presario CQ61-431SZ
Presario CQ61-432EZ
Presario CQ61-433SA
Presario CQ61-433SZ
Presario CQ61-435EK
Presario CQ61-435EM
Presario CQ61-435SA
Presario CQ61-435SM
Presario CQ61-435SQ
Presario CQ61-440EC
Presario CQ61-440EI
Presario CQ61-440EK
Presario CQ61-440SA
Presario CQ61-440SE
Presario CQ61-440SM
Presario CQ61-441SE
Presario CQ61-445ED
Presario CQ61-445EI
Presario CQ61-445EM
Presario CQ61-445SI
Presario CQ61-449ES
Presario CQ61-450EK
Presario CQ61-450ES
Presario CQ61-450EV
Presario CQ61-450SS
Presario CQ61-450ST
Presario CQ61-455EM
Presario CQ61-455SQ
Presario CQ61-457EE
Presario CQ61-460SS
Presario CQ61-465SQ
Presario CQ61-475SQ
Presario CQ61-485EQ
Presario CQ61-488EE
Presario CQ61-489EE
Presario CQ61Z
Presario CQ61Z Series
Presario CQ61Z-300 CTO
Presario CQ61Z-400 CTO
Presario CQ70 Series
Presario CQ70-100 Series
Presario CQ70-200 Series
Presario CQ71 Series
Presario CQ71-100 Series
Presario CQ71-200 Series
Presario CQ71-300 Series
Presario CQ71-400 Series
Additional information
| | |
| --- | --- |
| Weight | 0.5 kg |
| Dimensions | 31 × 10 × 6 cm |
| Brand | |
| Cells | |
| Warranty | |
| Capacity | |
Q & A
There are no questions yet