Battery for Acer Aspire 4732z 5232 5332 5516, Aspire 5517 5732 5732G 5732Z, Aspire 7315 7715 7715G 7715Z 7715ZG
You Save:
₹

1,700.00 (56.69%)
₹2,999.00 Incl GST (-57%)
Highly compatible with Acer AS09A31 AS09A41 AS09A51 AS09A61, free shipping, cash on delivery.
(for complete list of compatible models –Click Here)
4000 mAh, 6 cell high quality replacement battery
12 months hassle free warranty, 10 days money back guarantee
Reach our product expert at +91-261-3510304 for more information.
Hassle Free Returns
No questions asked, 10 days return policy.
Fast Shipping
All orders are shipped in 1-3 business days.
Secure Checkout
SSL Enabled Secure Checkout
Real Reviews on Google.
Customer support is very good and reliable.
Kayyala Subba Rao
2023-07-14
Good
The quality of the product I orderd was very good. Delivery was on time. Satisfied 😀
Srinivas Yalamarthy
2023-07-13
Indeed, it was a pleasant experience. I had numerous doubts when attempting to procure a battery for my Macbook Air. After carefully considering the pros and cons, I ultimately decided to go with Lap Gadgets. Although I initially had reservations since it was my first time dealing with them, I was pleasantly surprised. The battery was delivered as promised, and I have successfully installed it. Currently, it is working fine and providing me with a backup of over 5 hours. I hope it continues to perform well in the long run. If it consistently provides me with good backup, I will enthusiastically recommend Lap Gadgets through my social media channels. I extend my best wishes to them.
Very good service
Bought a display and it's awesome! Would recommend it. But please consult their support before a purchase to see if it supports your laptop.
I had great experience with Lap Gadgets. Support and response is spontaneous. Keep it up.
Their service is extremely good. They are very professional in their dealing. Their return policy is also very good. I have had very professional and fast response from the team. I wish to recommend them due to their continued focus on customer need and service. They were prompt on phone and email. The response was Swift and delivery was super fast.
Good website compare to Amazon in order to purchase the new Asus charger in reasonable price. Also their customer service is also good. The person guided me to purchase the correct pin charger. I will definitely recommend website in case if u r ordering first time.
Frequently Bought Together
Description
buy with confidence
BIS Certified Acer Aspire Batteries
Get Bis certified laptop batteries for your Acer Aspire, Travelmate laptops.
The Perfect Companion for Your Acer Aspire & Travelmrate series laptops
The 6-cell Acer AS09A31 AS09A41 AS09A51 AS09A61 is a replacement/spare battery for Acer Aspire/travelmate series system. The battery is rechargeable and can be used as replacement or as a convenient spare for Acer aspire / Travelmate systems and other laptop models. This battery is powered by Lithium-ion technology and has a safeguard chip prevents power surge. The battery lasts on average 48 watt hours and utilises over-discharge protection to ensure a secure flow of power. Many factors affect battery life. These include: screen brightness, battery conditioning, features, applications, power management and other customer preferences.
Compatibility
Genuine quality-branded parts undergo rigorous testing by qualified engineers to ensure compatibility and reliability in your Acer system.
Our sustaining qualification process allows for testing and certification of the newest technology on your Acer system.
Quality
We uses only OEM grade quality components.
Technical Support
Our experienced technical support staff is available to answer any questions regarding your genuine Acer -branded parts upgrade.
Parts purchased from other sources will not be supported by our support experts
Warranty
Genuine quality Acer -branded parts mean that you will not need to worry about voiding your system's hardware warranty.
Premium Quality Acer laptop battery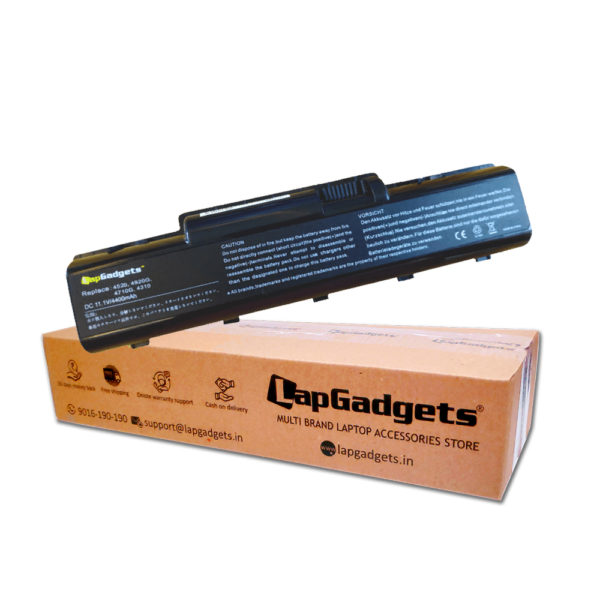 Guides for a Healthy Acer Laptop Battery
AS09A31
AS09A41
AS09A51
AS09A56
AS09A61
AS09A70
AS09A71
AS09A73
AS09A75
AS09A90
ASO9A31
ASO9A41
ASO9A56
ASO9A61
ASO9A71
ASO9A73
ASO9A75
ASO9A90
KAWG0
KAWGO
MS2274
Compatible Laptop models:
Aspire 4332
Aspire 4332Z
Aspire 4732
Aspire 4732Z
Aspire 4732Z-422G25MN
Aspire 4732Z-431G16MN
Aspire 4732Z-432G25MN
Aspire 4732Z-4332
Aspire 4732Z-443G32MN
Aspire 4732Z-451G32MN
Aspire 4732Z-4620
Aspire 4732ZG
Aspire 5232
Aspire 5332
Aspire 5332-303G18
Aspire 5332-303G25MN
Aspire 5332-312G32MN
Aspire 5332-313G32MN
Aspire 5332-313G50MN
Aspire 5332-901G25MN
Aspire 5332-902G16MN
Aspire 5516
Aspire 5516-5063
Aspire 5516-5112
Aspire 5516-5128
Aspire 5516-5196
Aspire 5516-5474
Aspire 5516-5640
Aspire 5517
Aspire 5517-1127
Aspire 5517-1208
Aspire 5517-1216
Aspire 5517-1385
Aspire 5517-1502
Aspire 5517-1572
Aspire 5517-1643
Aspire 5517-5078
Aspire 5517-5085
Aspire 5517-5086
Aspire 5517-5136
Aspire 5517-5358
Aspire 5517-5535
Aspire 5517-5661
Aspire 5517-5671
Aspire 5517-5676
Aspire 5517-5689
Aspire 5517-5700
Aspire 5517-5997
Aspire 5532
Aspire 5532-203G25MN
Aspire 5532-314G25MI
Aspire 5532-314G32MN
Aspire 5532-314G50MN
Aspire 5532-5509
Aspire 5532-5535
Aspire 5532-6C3G32MN
Aspire 5532Z
Aspire 5732
Aspire 5732G
Aspire 5732G-443G25MN
Aspire 5732G-454G50MN
Aspire 5732Z
Aspire 5732Z-4234
Aspire 5732Z-4280
Aspire 5732Z-433G25MN
Aspire 5732Z-443G25MN
Aspire 5732Z-443G32MN
Aspire 5732Z-444G32MN
Aspire 5732Z-4510
Aspire 5732Z-4598
Aspire 5732Z-4855
Aspire 5732Z-4867
Aspire 5732ZG
Aspire 5732ZG-432G25MN
Aspire 5732ZG-434G50MN
Aspire 5732ZG-443G25MI
Aspire 5732ZG-444G32MN
Aspire 5732ZG-444G40MN
Aspire 5732ZG-444G50MN
Aspire 5732ZG-452G25MIBS
Aspire 5732ZG-454G32MN
Aspire 7315
Aspire 7315-313G25MN
Aspire 7715
Aspire 7715G
Aspire 7715G-444G50MN
Aspire 7715Z
Aspire 7715Z-433G25MN
Aspire 7715Z-433G32MN
Aspire 7715Z-434G50MN
Aspire 7715Z-442G32MN
Aspire 7715Z-443G25MN
Aspire 7715Z-444G32MN
Aspire 7715Z-444G50MN
Aspire 7715Z-444G64MN
Aspire 7715ZG
Aspire 7715ZG-434G50MN
Specification
Additional information
| | |
| --- | --- |
| Weight | 0.5 kg |
| Dimensions | 30 × 10 × 5 cm |
| Brand | |
Q & A
Q & A
There are no questions yet