Battery for Acer AS07A32 AS07A31 AS07A41 AS07A51, Aspire & Travelmate laptops
₹2,999.00 GST Invoice - EMI available - Select Razorpay (-50%)
🛒
27
sold in last 30 days
Highly compatible with Acer AS07A32 AS07A31 AS07A41 AS07A51, free shipping, cash on delivery.
4000 mAh, 6 cell high quality replacement battery
12 months hassle free warranty, 10 days money back guarantee 
Reach our product expert at +91-261-3514669 for more information.
Get upto 10% OFF:
use code "FEBV10"  Hurry. 17 hrs 8 mins 15 secs
Estimated Delivery Date:
Get it by March 4 - March 6
Metro cities & Tier 1 cities Order in the next 14 hrs 8 mins 15 secs and get it by March 4, 2021
Bishwajit from KOLKATA, RSRVIJEY from BANGALORE & 21 others
bought this item recently.
Battery for Acer AS07A32 AS07A31 AS07A41 AS07A51, Aspire & Travelmate laptops
This brand new 6 cells (4000mAh,11.1V) replacement battery for Acer AS07A32 notebook is made with high-grade Li-ion cells from Samsung or Panasonic to ensure maximum performance, high quality and long lifetime, this AS07A32 battery lets you work seamlessly when you are on the move for business trips or vacations. All our Li-ion replacement batteries for Acer AS07A32 laptop have been tested and proven to match and/or exceed original battery performance and are 100% compatible with Original Manufacturer Specifications. Every piece of our replacement battery for Acer AS07A32 has been tested and validated on Acer systems to ensure the safety for your Acer laptop. This battery for Acer AS07A32 comes with 1-Year limited warranty.
No matter what is your application, get optimum performance at different domain of your work.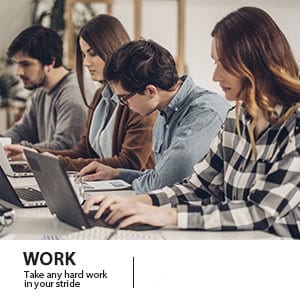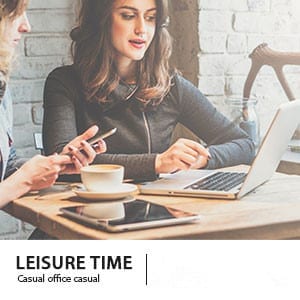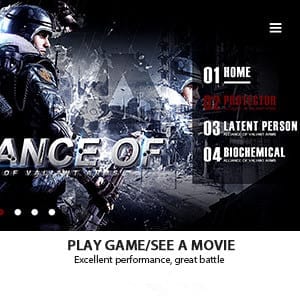 Compatible Part Numbers
AK.006BT.020
AK.006BT.025
AR-AS4315
AS07A31
AS07A32
AS07A41
AS07A42
AS07A51
AS07A52
AS07A71
AS07A72
AS07A75
AS2007A
AS-2007A
BT.00603.036
BT.00603.037
BT.00603.041
BT.00603.076
BT.00604 024
BT.00604.022
BT.00604.023
BT.00604.024
BT.00604.030
BT.00605 020
BT.00605.018
BT.00605.019
BT.00605.020
BT.00605.036
BT.00605.037
BT.00606.002
BT.00607 015
BT.00607 019
BT.00607 034
BT.00607.012
BT.00607.013
BT.00607.014
BT.00607.019
BT.00607.020
BT.00607.034
BT.00607.066
BT.00607.067
BT.00607.068
BT-00603-041
BTP-AS4520G
JAL90
JAT10
LC.AHS00.001
LC.BTP00.012
MS2219
MS2220
MS2253
MS2254
MS2277
MS2286
Z01
Z03
Fit Models
Aspire 2930
Aspire 2930-4627
Aspire 2930-4658
Aspire 2930-4661
Aspire 2930-582G25MN
Aspire 2930-584G32MN
Aspire 2930-593G25MN
Aspire 2930-6131
Aspire 2930-6152
Aspire 2930-6302
Aspire 2930-643G32MN
Aspire 2930-644G32MN
Aspire 2930-6850
Aspire 2930-6871
Aspire 2930-6989
Aspire 2930-733G25MN
Aspire 2930-733G25MNM
Aspire 2930-733G32MN
Aspire 2930-734G32MN
Aspire 2930-844G32MN
Aspire 2930G
Aspire 2930Z
Aspire 2930Z-322G25MN
Aspire 2930Z-343G16MN
Aspire 4220
Aspire 4220-1001
Aspire 4220-101G08MI
Aspire 4220-1240
Aspire 4220-1430
Aspire 4220-1495
Aspire 4220-1808
Aspire 4220-1833
Aspire 4220-1852
Aspire 4220-1938
Aspire 4220-200508MI
Aspire 4220G
Aspire 4230
Aspire 4230G
Aspire 4230G-321G16CN
Aspire 4232
Aspire 4235
Aspire 4240
Aspire 4240-398
Aspire 4310
Aspire 4310-2176
Aspire 4310-2308
Aspire 4310-2678
Aspire 4310-2706
Aspire 4310-2764
Aspire 4310-2921
Aspire 4310-2950
Aspire 4310-301G08
Aspire 4310-400508MI
Aspire 4310G
Aspire 4310Z
Aspire 4310ZG
Aspire 4312
Aspire 4312-101G12
Aspire 4314
Aspire 4314WXMI
Aspire 4315
Aspire 4315-050508C
Aspire 4315-050508CI
Aspire 4315-101G08MI
Aspire 4315-2004
Aspire 4315-2040
Aspire 4315-2064
Aspire 4315-2081
Aspire 4315-2097
Aspire 4315-2106
Aspire 4315-2128
Aspire 4315-2145
Aspire 4315-2160
Aspire 4315-2165
Aspire 4315-2186
Aspire 4315-2211
Aspire 4315-2241
Aspire 4315-2262
Aspire 4315-2270
Aspire 4315-2349
Aspire 4315-2388
Aspire 4315-2437
Aspire 4315-2468
Aspire 4315-2490
Aspire 4315-2525
Aspire 4315-2535
Aspire 4315-2576
Aspire 4315-2649
Aspire 4315-2708
Aspire 4315-2735
Aspire 4315-2737
Aspire 4315-2744
Aspire 4315-2756
Aspire 4315-2772
Aspire 4315-2775
Aspire 4315-2786
Aspire 4315-2843
Aspire 4315-2899
Aspire 4315-2904
Aspire 4315-2909
Aspire 4315-2932
Aspire 4315-2963
Aspire 4315-2985
Aspire 4315G
Aspire 4315Z
Aspire 4315Z-050508
Aspire 4315Z-050508MI
Aspire 4320
Aspire 4320-050508CI
Aspire 4320-050512MI
Aspire 4320-100508
Aspire 4320-100512MI
Aspire 4320-200516MI
Aspire 4320-2252
Aspire 4320-2266
Aspire 4320-2278
Aspire 4320-2526
Aspire 4320-2830
Aspire 4320G
Aspire 4330
Aspire 4330-161G16CN
Aspire 4330-161G16MN
Aspire 4330-2064
Aspire 4330-2087
Aspire 4330-2328
Aspire 4330-2403
Aspire 4330-2427
Aspire 4330-2664
Aspire 4330-2861
Aspire 4330-570G16MN
Aspire 4330-571G16MN
Aspire 4330Z
Aspire 4332
Aspire 4332-2261
Aspire 4332-2378
Aspire 4332-2590
Aspire 4332-2639
Aspire 4332-2675
Aspire 4332-2875
Aspire 4332Z
Aspire 4336
Aspire 4336-2167
Aspire 4350
Aspire 4520
Aspire 4520-1A1G16MI
Aspire 4520-2A1G12MI
Aspire 4520-2A2G12MI
Aspire 4520-301G12
Aspire 4520-3053
Aspire 4520-3121
Aspire 4520-3179
Aspire 4520-3238
Aspire 4520-3281
Aspire 4520-3321
Aspire 4520-3485
Aspire 4520-3513
Aspire 4520-3955
Aspire 4520-3983
Aspire 4520-500512MI
Aspire 4520-502G25MI
Aspire 4520-5043
Aspire 4520-5070
Aspire 4520-5074
Aspire 4520-5098
Aspire 4520-5141
Aspire 4520-5144
Aspire 4520-5163
Aspire 4520-5195
Aspire 4520-5212
Aspire 4520-5235
Aspire 4520-5275
Aspire 4520-5371
Aspire 4520-5376
Aspire 4520-5385
Aspire 4520-5405
Aspire 4520-5458
Aspire 4520-5464
Aspire 4520-5485
Aspire 4520-5558
Aspire 4520-5582
Aspire 4520-5584
Aspire 4520-5605
Aspire 4520-5668
Aspire 4520-5675
Aspire 4520-5699
Aspire 4520-5713
Aspire 4520-5726
Aspire 4520-5746
Aspire 4520-5785
Aspire 4520-5802
Aspire 4520-5803
Aspire 4520-5816
Aspire 4520-5841
Aspire 4520-5855
Aspire 4520-5858
Aspire 4520-5881
Aspire 4520-5912
Aspire 4520-5948
Aspire 4520-5950
Aspire 4520-5953
Aspire 4520-5A1G12
Aspire 4520-7A1G16MI
Aspire 4520-8920
Aspire 4520G
Aspire 4520G-401G16
Aspire 4520G-401G16MI
Aspire 4520G-552G16MI
Aspire 4520G-6A1G16MI
Aspire 4520G-7A1G12MI
Aspire 4520Z
Aspire 4520Z-501G16MI
Aspire 4520Z-7A2G16MI
Aspire 4530
Aspire 4530-5086
Aspire 4530-5109
Aspire 4530-5176
Aspire 4530-5184
Aspire 4530-5267
Aspire 4530-5350
Aspire 4530-5420
Aspire 4530-5487
Aspire 4530-5603
Aspire 4530-5620
Aspire 4530-5620CA
Aspire 4530-5627
Aspire 4530-5630
Aspire 4530-5889
Aspire 4530-5937
Aspire 4530-6020
Aspire 4530-6039
Aspire 4530-622G16MN
Aspire 4530-6823
Aspire 4530-6893
Aspire 4530-701G25MI
Aspire 4530-721G25MN
Aspire 4530-801G16MN
Aspire 4530G
Aspire 4530G-752G32MN
Aspire 4530Z
Aspire 4535
Aspire 4535-5007
Aspire 4535-5015
Aspire 4535-5029
Aspire 4535-5093
Aspire 4535-5097
Aspire 4535-5112
Aspire 4535-5122
Aspire 4535-5128
Aspire 4535-5133
Aspire 4535-5153
Aspire 4535-5171
Aspire 4535-5217
Aspire 4535-5223
Aspire 4535-5250
Aspire 4535-5359
Aspire 4535-5372
Aspire 4535-5402
Aspire 4535-5418
Aspire 4535-5482
Aspire 4535-5520
Aspire 4535-5526
Aspire 4535-5557
Aspire 4535-5588
Aspire 4535-5630
Aspire 4535-5725
Aspire 4535-5807
Aspire 4535-5881
Aspire 4535-5890
Aspire 4535-723G32MN
Aspire 4535G
Aspire 4540
Aspire 4540-1047
Aspire 4540-1058
Aspire 4540-1065
Aspire 4540-1110
Aspire 4540-1154
Aspire 4540-1157
Aspire 4540-1161
Aspire 4540-1527
Aspire 4540-1585
Aspire 4540-1616
Aspire 4540-1737
Aspire 4540-1844
Aspire 4540-301G32MN
Aspire 4540-501G25MN
Aspire 4540-5032
Aspire 4540-5278
Aspire 4540-5400
Aspire 4540-5424
Aspire 4540-5531
Aspire 4540-5884
Aspire 4540G
Aspire 4540G-321G32MN
Aspire 4540G-322G32MN
Aspire 4540G-502G32MN
Aspire 4540G-602G32MN
Aspire 4540G-602G50MN
Aspire 4540Z
Aspire 4710
Aspire 4710-101G16
Aspire 4710-2013
Aspire 4710-3A1G12CI
Aspire 4710-4620
Aspire 4710-4798
Aspire 4710-4824
Aspire 4710-4A1G12
Aspire 4710-6487
Aspire 4710-6747
Aspire 4710G
Aspire 4710G-101G16
Aspire 4710G-1B1G16MI
Aspire 4710G-4A0508
Aspire 4710Z NWXMI
Aspire 4710Z
Aspire 4710Z-2009
Aspire 4710Z-2013
Aspire 4710Z-2057
Aspire 4710Z-2148
Aspire 4710Z-2827
Aspire 4710Z-2905
Aspire 4710Z-2A050
Aspire 4710Z-2A0508
Aspire 4710Z-2A1G08
Aspire 4710Z-2A1G16MI
Aspire 4710Z-3A1G08MI
Aspire 4710ZG
Aspire 4710ZG-3A0512CI
Aspire 4715
Aspire 4715-4053
Aspire 4715G
Aspire 4715Z
Aspire 4715Z-2A0508MI
Aspire 4715Z-3A0508MI
Aspire 4715Z-3A0512C
Aspire 4715Z-4315
Aspire 4715Z-4A1G12MI
Aspire 4715Z-4A1G16
Aspire 4715ZG
Aspire 4715ZNWXMI
Aspire 4720 NWXMI
Aspire 4720
Aspire 4720-101G16
Aspire 4720-1A1G16
Aspire 4720-1A1G16MI
Aspire 4720-1A2G16MI
Aspire 4720-301G16MI
Aspire 4720-4045
Aspire 4720-4178
Aspire 4720-4199
Aspire 4720-4214
Aspire 4720-4222
Aspire 4720-4230
Aspire 4720-4275
Aspire 4720-4296
Aspire 4720-4319
Aspire 4720-4320
Aspire 4720-4355
Aspire 4720-4474
Aspire 4720-4519
Aspire 4720-4520
Aspire 4720-4524
Aspire 4720-4538
Aspire 4720-4597
Aspire 4720-4721
Aspire 4720-4723
Aspire 4720-4774
Aspire 4720-4825
Aspire 4720-4839
Aspire 4720-4869
Aspire 4720-4873
Aspire 4720-4981
Aspire 4720-6281
Aspire 4720-6527
Aspire 4720-6538
Aspire 4720-6748
Aspire 4720-6766
Aspire 4720-6908
Aspire 4720G
Aspire 4720NWXMI
Aspire 4720Z
Aspire 4720Z-1A0508MI
Aspire 4720Z-1A1G12MI
Aspire 4720Z-1A1G16MI
Aspire 4720Z-2A2G16MI
Aspire 4720Z-3A1G16MI
Aspire 4720Z-3A2G16MI
Aspire 4720Z-4023
Aspire 4720Z-4043
Aspire 4720Z-4066
Aspire 4720Z-4388
Aspire 4720Z-4420
Aspire 4720Z-4552
Aspire 4720Z-4568
Aspire 4720Z-4663
Aspire 4720Z-4715
Aspire 4720Z-4721
Aspire 4720Z-4893
Aspire 4720Z-4897
Aspire 4720Z-4953
Aspire 4720Z-4995
Aspire 4720Z-4A2G16MI
Aspire 4720ZG
Aspire 4720ZG-4A1G16MI
Aspire 4720ZNWXMI
Aspire 4730
Aspire 4730-4042
Aspire 4730-4155
Aspire 4730-4374
Aspire 4730-4457
Aspire 4730-4516
Aspire 4730-4601
Aspire 4730-4615
Aspire 4730-4631
Aspire 4730-4758
Aspire 4730-4857
Aspire 4730-4901
Aspire 4730-4947
Aspire 4730-4972
Aspire 4730G
Aspire 4730G-651G25MN
Aspire 4730G-862G32MN
Aspire 4730G-942G32MN
Aspire 4730Z
Aspire 4730Z-321G16MN
Aspire 4730Z-322G16MN
Aspire 4730Z-322G25MN
Aspire 4730Z-322G32MI
Aspire 4730Z-341G16N
Aspire 4730Z-341G25MN
Aspire 4730Z-342G16MN
Aspire 4730Z-343G32MI
Aspire 4730Z-343G32MN
Aspire 4730Z-421G25MN
Aspire 4730Z-422G25MN
Aspire 4730Z-4631
Aspire 4730ZG
Aspire 4730ZG-321G16CN
Aspire 4730ZG-322G
Aspire 4730ZG-322G25MN
Aspire 4730ZG-341G25MN
Aspire 4730ZG-421G16MN
Aspire 4730ZG-421G25MN
Aspire 4730ZG-422G32MN
Aspire 4730ZG-424G25
Aspire 4735Z
Aspire 4735ZG
Aspire 4736
Aspire 4736-2
Aspire 4736-4512
Aspire 4736-4807
Aspire 4736-4936
Aspire 4736-6129
Aspire 4736-6252
Aspire 4736-6265
Aspire 4736-6368
Aspire 4736-6492
Aspire 4736-6510
Aspire 4736-6579
Aspire 4736-6925
Aspire 4736G
Aspire 4736G-2
Aspire 4736G-642G32MN
Aspire 4736G-654G32
Aspire 4736G-654G32MN
Aspire 4736G-662G32MN
Aspire 4736G-664G50
Aspire 4736G-664G50MN
Aspire 4736G-863G32MN
Aspire 4736G-874G50MN
Aspire 4736Z
Aspire 4736Z-4021
Aspire 4736Z-4026
Aspire 4736Z-4037
Aspire 4736Z-4056
Aspire 4736Z-4158
Aspire 4736Z-4201
Aspire 4736Z-4203
Aspire 4736Z-421G16MN
Aspire 4736Z-422G25MN
Aspire 4736Z-4268
Aspire 4736Z-4306
Aspire 4736Z-431G25MN
Aspire 4736Z-432G25MN
Aspire 4736Z-4459
Aspire 4736Z-4511
Aspire 4736Z-452G32MNBK
Aspire 4736Z-4538
Aspire 4736Z-4554
Aspire 4736Z-4645
Aspire 4736Z-4683
Aspire 4736Z-4692
Aspire 4736Z-4725
Aspire 4736Z-4758
Aspire 4736Z-4766
Aspire 4736Z-4819
Aspire 4736Z-4888
Aspire 4736Z-4889
Aspire 4736Z-4917
Aspire 4736Z-4935
Aspire 4736Z-4936
Aspire 4736Z-4938
Aspire 4736Z-5077
Aspire 4736Z-662G32MN
Aspire 4736ZG
Aspire 4736ZG-2
Aspire 4736ZG-421G25MN
Aspire 4736ZG-421G32MN
Aspire 4736ZG-431G32MN
Aspire 4736ZG-441G32MN
Aspire 4736ZG-442G32MN
Aspire 4740
Aspire 4740-31G25MI
Aspire 4740-331G32MN
Aspire 4740-332G25MI
Aspire 4740-332G32
Aspire 4740-332G32MI
Aspire 4740-332G32MN
Aspire 4740-332G50
Aspire 4740-332G50MI
Aspire 4740-332G50MN
Aspire 4740-333G32MI
Aspire 4740-334G32MI
Aspire 4740-352G50MI
Aspire 4740-432G25MI
Aspire 4740-432G50MI
Aspire 4740-433G32MI
Aspire 4740-434G32MI
Aspire 4740-434G50MI
Aspire 4740-5023
Aspire 4740-5133
Aspire 4740-522G25MI
Aspire 4740-522G32MI
Aspire 4740-523G50MI
Aspire 4740-524G32MI
Aspire 4740-524G50MI
Aspire 4740-5402
Aspire 4740-542G32MI
Aspire 4740-542G50MI
Aspire 4740-543G25MI
Aspire 4740-5656
Aspire 4740-5717
Aspire 4740-5813
Aspire 4740-5873
Aspire 4740-5894
Aspire 4740-5984
Aspire 4740-6001
Aspire 4740-622G32MI
Aspire 4740-622G50MI
Aspire 4740-6350
Aspire 4740-6803
Aspire 4740-6928
Aspire 4740G- 432G50MN
Aspire 4740G
Aspire 4740G-331G16MI
Aspire 4740G-332G32MI
Aspire 4740G-332G50MI
Aspire 4740G-332G50MN
Aspire 4740G-333G25MI
Aspire 4740G-334G32MI
Aspire 4740G-334G50MI
Aspire 4740G-352G32MI
Aspire 4740G-352G50MI
Aspire 4740G-352G64BI
Aspire 4740G-354G32MI
Aspire 4740G-354G50MI
Aspire 4740G-432G32MI
Aspire 4740G-432G32MN
Aspire 4740G-432G50
Aspire 4740G-432G50MI
Aspire 4740G-432G50MN
Aspire 4740G-432G64BI
Aspire 4740G-433G32MI
Aspire 4740G-433G50MI
Aspire 4740G-433G64MI
Aspire 4740G-434G32MI
Aspire 4740G-434G50MI
Aspire 4740G-434G64MI
Aspire 4740G-522G32MI
Aspire 4740G-522G50MI
Aspire 4740G-522G50MN
Aspire 4740G-522G64BI
Aspire 4740G-523G32MI
Aspire 4740G-524G32MI
Aspire 4740G-524G50MI
Aspire 4740G-524G64BI
Aspire 4740G-524G64MI
Aspire 4740G-524G64MN
Aspire 4740G-542G16MI
Aspire 4740G-542G32MI
Aspire 4740G-542G50MI
Aspire 4740G-542G64BI
Aspire 4740G-543G32MI
Aspire 4740G-544G32MI
Aspire 4740G-544G50MI
Aspire 4740G-544G64BI
Aspire 4740G-544G64MI
Aspire 4740G-622G32MI
Aspire 4740G-622G50MI
Aspire 4740G-622G64BI
Aspire 4740G-623G50MI
Aspire 4740G-624G32MI
Aspire 4740G-624G50MI
Aspire 4740G-624G64BI
Aspire 4740G-624G64MI
Aspire 4740Z
Aspire 4740Z-331
Aspire 4740Z-332G32MN
Aspire 4740Z-432G32MN
Aspire 4740Z-5717
Aspire 4920 NWXMI
Aspire 4920
Aspire 4920-101G16MN
Aspire 4920-1A2G12MI
Aspire 4920-301G16MN
Aspire 4920-3A1G16MN
Aspire 4920-5A1G16MI
Aspire 4920-6015
Aspire 4920-601G16MI
Aspire 4920-602G16MN
Aspire 4920-602G32MN
Aspire 4920-6042
Aspire 4920-6146
Aspire 4920-6163
Aspire 4920-6232
Aspire 4920-6269
Aspire 4920-6312
Aspire 4920-6326
Aspire 4920-6429
Aspire 4920-6481
Aspire 4920-6517
Aspire 4920-6569
Aspire 4920-6597
Aspire 4920-6628
Aspire 4920-6712
Aspire 4920-6743
Aspire 4920-6754
Aspire 4920-6768
Aspire 4920-6812
Aspire 4920-6865
Aspire 4920-6A1G25MN
Aspire 4920G
Aspire 4920G-101G16
Aspire 4920G-301G16
Aspire 4920G-301G16N
Aspire 4920G-302G16MI
Aspire 4920G-302G16N
Aspire 4920G-302G25MI
Aspire 4920G-3A1G12MI
Aspire 4920G-3A1G16N
Aspire 4920G-3A2G16
Aspire 4920G-3A2G16MI
Aspire 4920G-3A2G16MN
Aspire 4920G-3A2G16N
Aspire 4920G-3A2G25MN
Aspire 4920G-3A2G25N
Aspire 4920G-602G16MI
Aspire 4920G-602G25MI
Aspire 4920G-602G25MN
Aspire 4920G-6A1G16MI
Aspire 4920G-6A1G25MN
Aspire 4920Z
Aspire 4920Z-3A2G16
Aspire 4925
Aspire 4925G
Aspire 4930
Aspire 4930-4925
Aspire 4930-581G16L
Aspire 4930-581G25MN
Aspire 4930-582G16
Aspire 4930-592G32MN
Aspire 4930-6037
Aspire 4930-6352
Aspire 4930-641G25MN
Aspire 4930-6469
Aspire 4930-6708
Aspire 4930-6862
Aspire 4930-6868
Aspire 4930-6973
Aspire 4930-6983
Aspire 4930G
Aspire 4930G-581G16MN
Aspire 4930G-583G25BI
Aspire 4930G-583G25MI
Aspire 4930G-583G32MN
Aspire 4930G-591G32MN
Aspire 4930G-641G16MN
Aspire 4930G-642G25MN
Aspire 4930G-731G16MN
Aspire 4930G-731G32MN
Aspire 4930G-732G25
Aspire 4930G-732G25MI
Aspire 4930G-732G32MN
Aspire 4930G-842G32MN
Aspire 4930G-843G25MN
Aspire 4930Z
Aspire 4930Z-581G6MN
Aspire 4930Z-583G25MN
Aspire 4930Z-731G25MN
Aspire 4930ZG
Aspire 4930ZG-421G25MN
Aspire 4935
Aspire 4935-592G32MN
Aspire 4935-6160
Aspire 4935-641G16MN
Aspire 4935-641G25MN
Aspire 4935-642G25
Aspire 4935-642G32MN
Aspire 4935-643G32MN
Aspire 4935-644G32MN
Aspire 4935-6606
Aspire 4935-662G32MN
Aspire 4935G
Aspire 4935G-592G32MN
Aspire 4935G-641G16MN
Aspire 4935G-643G32MN
Aspire 4935G-644G32MN
Aspire 4935G-664G25MN
Aspire 4935G-742G32M
Aspire 4935G-742G32MN
Aspire 4935G-743G50MN
Aspire 4935G-842G25
Aspire 4935G-864G32MN
Aspire 4935G-9A4G50MN
Aspire 4935Z
Aspire 4937
Aspire 4937-2009
Aspire 4937-641G25MN
Aspire 4937-742G32
Aspire 4937-752G32MN
Aspire 4937G
Aspire 4937G-644G32MN
Aspire 4937G-744G50MN
Aspire 4937G-842G32
Aspire 4937G-872G32MN
Aspire 5236
Aspire 5236-421G16MN
Aspire 5236-421G25MN
Aspire 5236-422G16MN
Aspire 5236-422G25MN
Aspire 5241
Aspire 5241-102G16MN
Aspire 5241G
Aspire 5242
Aspire 5242G
Aspire 5242G-304G64MN
Aspire 5300
Aspire 5334
Aspire 5334-2153
Aspire 5334-2581
Aspire 5334-2598
Aspire 5334-2737
Aspire 5334-333G32
Aspire 5334-902G
Aspire 5335
Aspire 5335-2086
Aspire 5335-2139
Aspire 5335-2145
Aspire 5335-2238
Aspire 5335-2257
Aspire 5335-2553
Aspire 5335-2653
Aspire 5335-2891
Aspire 5335-582G25MN
Aspire 5335G
Aspire 5335-M575
Aspire 5335Z
Aspire 5338
Aspire 5338-161G16MN
Aspire 5338-2028
Aspire 5338-2081
Aspire 5338-2092
Aspire 5338-2287
Aspire 5338-2394
Aspire 5338-2794
Aspire 5338-2815
Aspire 5338-2866
Aspire 5338-303G16
Aspire 5338-304G16MN
Aspire 5338-304G25MN
Aspire 5340
Aspire 5535
Aspire 5535-5018
Aspire 5535-5050
Aspire 5535-5053
Aspire 5535-5292
Aspire 5535-5452
Aspire 5535-5709
Aspire 5535-5924
Aspire 5535-5950
Aspire 5535-602G16MN
Aspire 5535-602G32MN
Aspire 5535-602G32N
Aspire 5535-603G16MN
Aspire 5535-603G25MN
Aspire 5535-603G32MN
Aspire 5535-604G25MN
Aspire 5535-622G16MN
Aspire 5535-623G25MN
Aspire 5535-623G32MN
Aspire 5535-624G25MN
Aspire 5535-624G32MN
Aspire 5535-6280
Aspire 5535-6290
Aspire 5535-6332
Aspire 5535-6389
Aspire 5535-642G25MN
Aspire 5535-6473
Aspire 5535-6608
Aspire 5535-6627
Aspire 5535-6637
Aspire 5535-6813
Aspire 5535-6826
Aspire 5535-6901
Aspire 5535-704G32MN
Aspire 5535-723G25
Aspire 5535-724G25MN
Aspire 5535-724G32MN
Aspire 5535-804G32MN
Aspire 5535G
Aspire 5535G-602G32MN
Aspire 5535G-604G25MN
Aspire 5535G-604G25N
Aspire 5535G-622G25N
Aspire 5535-S6
Aspire 5535Z
Aspire 5536
Aspire 5536-5018
Aspire 5536-5044
Aspire 5536-5055
Aspire 5536-5063
Aspire 5536-5105
Aspire 5536-5112
Aspire 5536-5122
Aspire 5536-5142
Aspire 5536-5156
Aspire 5536-5165
Aspire 5536-5188
Aspire 5536-5218
Aspire 5536-5224
Aspire 5536-5236
Aspire 5536-5255
Aspire 5536-5281
Aspire 5536-5286
Aspire 5536-5308
Aspire 5536-5322
Aspire 5536-5325
Aspire 5536-5333
Aspire 5536-5385
Aspire 5536-5411
Aspire 5536-5498
Aspire 5536-5519
Aspire 5536-5526
Aspire 5536-5537
Aspire 5536-5551
Aspire 5536-5556
Aspire 5536-5563
Aspire 5536-5570
Aspire 5536-5597
Aspire 5536-5663
Aspire 5536-5689
Aspire 5536-5704
Aspire 5536-5773
Aspire 5536-5785
Aspire 5536-5791
Aspire 5536-5798
Aspire 5536-5801
Aspire 5536-5848
Aspire 5536-5872
Aspire 5536-5883
Aspire 5536-5889
Aspire 5536-5944
Aspire 5536-623G50MN
Aspire 5536-643G
Aspire 5536-643G16MN
Aspire 5536-643G25MN
Aspire 5536-643G32MN
Aspire 5536-643G50MN
Aspire 5536-644G32MN
Aspire 5536-644G50M
Aspire 5536-644G50MN
Aspire 5536-645G25MN
Aspire 5536-652G25MN
Aspire 5536-653G32MN
Aspire 5536-65425MN
Aspire 5536-654G32MN
Aspire 5536-654G50MN
Aspire 5536-724G32MN
Aspire 5536-744G32MN
Aspire 5536-744G50BN
Aspire 5536-744G50MN
Aspire 5536-753G32MN
Aspire 5536G
Aspire 5536G-642G25MN
Aspire 5536G-642G32MN
Aspire 5536G-643G16MN
Aspire 5536G-643G25MN
Aspire 5536G-643G32MN
Aspire 5536G-643G50MN
Aspire 5536G-644G25MN
Aspire 5536G-644G32MN
Aspire 5536G-644G50MN
Aspire 5536G-653G25MI
Aspire 5536G-721G32MN
Aspire 5536G-722G32MN
Aspire 5536G-723G50MN
Aspire 5536G-724G32MN
Aspire 5536G-724G50MN
Aspire 5536G-741G32MN
Aspire 5536G-742G32MN
Aspire 5536G-743G32MN
Aspire 5536G-743G50MN
Aspire 5536G-744G32MN
Aspire 5536G-744G50BN
Aspire 5536G-744G50MN
Aspire 5536G-754G32MN
Aspire 5536G-754G50MN
Aspire 5536Z
Aspire 5541
Aspire 5541-301G16MN
Aspire 5541-302G16MN
Aspire 5541-302G25MN
Aspire 5541-302G32MN
Aspire 5541-303G32MN
Aspire 5541-304G32MN
Aspire 5541-304G50MN
Aspire 5541-304G64MN
Aspire 5541-324G25MN
Aspire 5541G
Aspire 5541G-302G16MN
Aspire 5541G-303G25MI
Aspire 5541G-304G32MN
Aspire 5541G-304G50MN
Aspire 5541G-304G64MN
Aspire 5541G-504G32MN
Aspire 5541G-504G64MN
Aspire 5542
Aspire 5542-1011
Aspire 5542-1051
Aspire 5542-1340
Aspire 5542-1462
Aspire 5542-1615
Aspire 5542-302G50MN
Aspire 5542-303G32MN
Aspire 5542-303G50MN
Aspire 5542-304G32MN
Aspire 5542-504G50MN
Aspire 5542-5206
Aspire 5542-5416
Aspire 5542-5462
Aspire 5542-5547
Aspire 5542-5573
Aspire 5542-5775
Aspire 5542-5812
Aspire 5542-5989
Aspire 5542G
Aspire 5542G-1281
Aspire 5542G-1757
Aspire 5542G-303G25MI
Aspire 5542G-303G25MN
Aspire 5542G-303G50MN
Aspire 5542G-304G32BN
Aspire 5542G-304G32MI
Aspire 5542G-304G32MN
Aspire 5542G-304G50MN
Aspire 5542G-304G64MN
Aspire 5542G-324G32MN
Aspire 5542G-324G50MN
Aspire 5542G-504G32MI
Aspire 5542G-504G50MN
Aspire 5542G-504G64MN
Aspire 5542G-524G32MN
Aspire 5542G-604G50BI
Aspire 5542-M23
Aspire 5735
Aspire 5735-4017
Aspire 5735-4061
Aspire 5735-4064
Aspire 5735-4082
Aspire 5735-4163
Aspire 5735-4173
Aspire 5735-4248
Aspire 5735-4401
Aspire 5735-4411
Aspire 5735-4495
Aspire 5735-4624
Aspire 5735-4625
Aspire 5735-4666
Aspire 5735-4690
Aspire 5735-4768
Aspire 5735-4774
Aspire 5735-4817
Aspire 5735-4874
Aspire 5735-4901
Aspire 5735-4950
Aspire 5735-4972
Aspire 5735-4976
Aspire 5735-581G16MN
Aspire 5735-582G16MN
Aspire 5735-582G25MN
Aspire 5735-582G32MN
Aspire 5735-583G16MN
Aspire 5735-583G25MN
Aspire 5735-583G32MN
Aspire 5735-584G16MN
Aspire 5735-584G25MN
Aspire 5735-584G32MN
Aspire 5735-592G16MN
Aspire 5735-592G25MN
Aspire 5735-593G25MN
Aspire 5735-6041
Aspire 5735-6065
Aspire 5735-6143
Aspire 5735-6211
Aspire 5735-6285
Aspire 5735-634G25MN
Aspire 5735-6354
Aspire 5735-6393
Aspire 5735-643G25MN
Aspire 5735-643G32MN
Aspire 5735-644G
Aspire 5735-644G32MN
Aspire 5735-644G50MN
Aspire 5735-6518
Aspire 5735-6587
Aspire 5735-6694
Aspire 5735-6863
Aspire 5735-6957
Aspire 5735-6999
Aspire 5735-731G12MN
Aspire 5735-732G25MN
Aspire 5735-733G32MN
Aspire 5735-842G16MN
Aspire 5735-944G32MN
Aspire 5735G
Aspire 5735G-582G32MN
Aspire 5735G-642G32MN
Aspire 5735Z
Aspire 5735Z-321G16MN
Aspire 5735Z-321G25MN
Aspire 5735Z-322G16MN
Aspire 5735Z-322G250N
Aspire 5735Z-322G25MI
Aspire 5735Z-322G25MN
Aspire 5735Z-322G32MN
Aspire 5735Z-323G16MI
Aspire 5735Z-323G16MN
Aspire 5735Z-323G25MN
Aspire 5735Z-323G32MN
Aspire 5735Z-324G16MN
Aspire 5735Z-324G25MI
Aspire 5735Z-324G25MN
Aspire 5735Z-324G32MN
Aspire 5735Z-343G25MN
Aspire 5735Z-344G32MN
Aspire 5735Z-423G25MN
Aspire 5735Z-424G16MN
Aspire 5735Z-424G25MN
Aspire 5735Z-424G32MN
Aspire 5735Z-582G16MN
Aspire 5735ZG
Aspire 5735ZG-322G25MI
Aspire 5735ZG-322G25N
Aspire 5735ZG-323G25MN
Aspire 5735ZG-424G32MN
Aspire 5735ZG-446G64
Aspire 5737
Aspire 5737G
Aspire 5737G-754G50MN
Aspire 5737Z
Aspire 5737Z-342G25N
Aspire 5737Z-343G25MI
Aspire 5737Z-343G25MN
Aspire 5737Z-422G32MN
Aspire 5737Z-423G32MI
Aspire 5737Z-424G32MN
Aspire 5737Z-424G50BN
Aspire 5737Z-424G50MN
Aspire 5737Z-644G32BN
Aspire 5737Z-644G32MN
Aspire 5737Z-654G32MN
Aspire 5737ZG
Aspire 5737ZG-644G50M
Aspire 5737ZG-644G50MI
Aspire 5737ZG-664G64MN
Aspire 5738 3D
Aspire 5738
Aspire 5738-2
Aspire 5738-4354
Aspire 5738-4499
Aspire 5738-4534
Aspire 5738-5338
Aspire 5738-6252
Aspire 5738-6296
Aspire 5738-6326
Aspire 5738-6359
Aspire 5738-6421
Aspire 5738-643G25
Aspire 5738-6444
Aspire 5738-6488
Aspire 5738-6520
Aspire 5738-653G32MN
Aspire 5738-654G50MN
Aspire 5738-6580
Aspire 5738-663G32MN
Aspire 5738-664G50MN
Aspire 5738-6744
Aspire 5738-6753
Aspire 5738-6853
Aspire 5738-6922
Aspire 5738-6969
Aspire 5738-6973
Aspire 5738-6993
Aspire 5738DG
Aspire 5738DG-6165
Aspire 5738DG-664G32MN
Aspire 5738DG-664G50MN
Aspire 5738DG-6925
Aspire 5738DG-744G50MN
Aspire 5738DG-884G50MN
Aspire 5738DG-884G64MN
Aspire 5738DZG
Aspire 5738DZG-4103
Aspire 5738G
Aspire 5738G-2
Aspire 5738G-6335
Aspire 5738G-642G32MNB
Aspire 5738G-643G25MN
Aspire 5738G-643G32MN
Aspire 5738G-644G32BN
Aspire 5738G-644G32MN
Aspire 5738G-644G50MN
Aspire 5738G-653G25MN
Aspire 5738G-654G32MN
Aspire 5738G-654G50MN
Aspire 5738G-663G32MN
Aspire 5738G-663G32N
Aspire 5738G-664G32BN
Aspire 5738G-664G32MN
Aspire 5738G-664G50MN
Aspire 5738G-734G50MN
Aspire 5738G-744G50MN
Aspire 5738G-744G64MN
Aspire 5738PG
Aspire 5738PG-6306
Aspire 5738PG-644G32MN
Aspire 5738PG-6555
Aspire 5738PG-664G32MN
Aspire 5738PG-664G50MN
Aspire 5738PG-744G50MN
Aspire 5738PG-754G50MN
Aspire 5738PG-874G50BN
Aspire 5738PZ
Aspire 5738PZG
Aspire 5738Z
Aspire 5738Z-2
Aspire 5738Z-4025
Aspire 5738Z-4055
Aspire 5738Z-4087
Aspire 5738Z-4102
Aspire 5738Z-4111
Aspire 5738Z-4154
Aspire 5738Z-4208
Aspire 5738Z-422G32MN
Aspire 5738Z-423G16MN
Aspire 5738Z-423G25MN
Aspire 5738Z-423G32MN
Aspire 5738Z-424G25MN
Aspire 5738Z-424G32MN
Aspire 5738Z-424G50MN
Aspire 5738Z-4297
Aspire 5738Z-4324
Aspire 5738Z-4333
Aspire 5738Z-433G16MN
Aspire 5738Z-433G25MN
Aspire 5738Z-433G32MN
Aspire 5738Z-434G25MN
Aspire 5738Z-434G50MN
Aspire 5738Z-4369
Aspire 5738Z-4372
Aspire 5738Z-443G25MN
Aspire 5738Z-443G32MN
Aspire 5738Z-443G50MN
Aspire 5738Z-444G32MN
Aspire 5738Z-4499
Aspire 5738Z-4510
Aspire 5738Z-4534
Aspire 5738Z-4574
Aspire 5738Z-46335
Aspire 5738Z-4823
Aspire 5738Z-4853
Aspire 5738Z-7823
Aspire 5738ZG
Aspire 5738ZG-2
Aspire 5738ZG-422G25N
Aspire 5738ZG-422G32MNA
Aspire 5738ZG-423G25MN
Aspire 5738ZG-423G25N
Aspire 5738ZG-424G25MN
Aspire 5738ZG-424G32MN
Aspire 5738ZG-424G50MN
Aspire 5738ZG-433G25MN
Aspire 5738ZG-434G25MN
Aspire 5738ZG-434G32MN
Aspire 5738ZG-434G50MN
Aspire 5738ZG-444G50MN
Aspire 5740
Aspire 5740-13
Aspire 5740-13F
Aspire 5740-15
Aspire 5740-15F
Aspire 5740-332G25MN
Aspire 5740-333G25
Aspire 5740-333G32MN
Aspire 5740-334G32BI
Aspire 5740-334G32MN
Aspire 5740-433G32MN
Aspire 5740-434G32MN
Aspire 5740-434G50BI
Aspire 5740-5097
Aspire 5740-5144
Aspire 5740-5255
Aspire 5740-5257
Aspire 5740-5367
Aspire 5740-5466
Aspire 5740-5509
Aspire 5740-5513
Aspire 5740-5517
Aspire 5740-5749
Aspire 5740-5780
Aspire 5740-5847
Aspire 5740-5952
Aspire 5740-5995
Aspire 5740-6025
Aspire 5740-6378
Aspire 5740-6491
Aspire 5740-6631
Aspire 5740-6657
Aspire 5740-8547
Aspire 5740D 3D
Aspire 5740D
Aspire 5740D-524G50MN
Aspire 5740DG
Aspire 5740DG-332G50MN
Aspire 5740DG-434G50MI
Aspire 5740DG-434G64MN
Aspire 5740DG-524G64BN
Aspire 5740DG-524G64MN
Aspire 5740G
Aspire 5740G-332G32MN
Aspire 5740G-333G32MN
Aspire 5740G-334G32MI
Aspire 5740G-334G32MN
Aspire 5740G-334G50MN
Aspire 5740G-336G50MN
Aspire 5740G-434G32BN
Aspire 5740G-434G32MN
Aspire 5740G-434G50BI
Aspire 5740G-434G50BN
Aspire 5740G-434G50MN
Aspire 5740G-434G64MN
Aspire 5740G-436G50BN
Aspire 5740G-436G50MN
Aspire 5740G-436G64MN
Aspire 5740G-438G64BN
Aspire 5740G-438G64MN
Aspire 5740G-524G50
Aspire 5740G-524G64MNB
Aspire 5740G-528G64BN
Aspire 5740G-5309
Aspire 5740G-5323
Aspire 5740G-624G50MN
Aspire 5740G-624G64MN
Aspire 5740G-6395
Aspire 5740G-6454
Aspire 5740G-6979
Aspire AS4720Z-1A0508MI
Aspire AS4720Z-1A1G12MI
Aspire AS4720Z-2A2G16MI
Aspire AS4720Z-3A2G16MI
Aspire AS4720Z-4A2G16MI
Additional information
| | |
| --- | --- |
| Weight | 0.5 kg |
| Dimensions | 30 × 10 × 5 cm |
| Available Variant | |
Q & A
There are no questions yet