"High-Performance 15-Inch Asus Laptop Keyboard GL502 – Genuine Black Keyboard"
You Save:
₹

1,000.00 (33.34%)
₹2,999.00 Incl GST (-33%)
🎁 Save 5% on UPI - Debit - Credit Cards
Get 5% instant discount on UPI - Credit-Debit Cards. Offer ends in 15 hrs 32 mins 1 secs. 🕐
🚴‍♂️ Same Day Delivery: (for prepaid orders & selected cities only)
Want it today, September 23? Order within 09 hrs 52 mins 1 secs. Select same day from Delivery option (Order placed on Sunday will be delivered on Monday)
Name: Asus laptop keyboard Gl502
Color: Black
Layout: US Layout
Special Features: Without Backlit
Warranty: 6 Months Replacement Warranty By Lap Gadgets
Style: Modern
Remarks: Ribbon Cable Included
Brand: Asus
Real Reviews on Google.
Customer support is very good and reliable.
Kayyala Subba Rao
2023-07-14
Good
The quality of the product I orderd was very good. Delivery was on time. Satisfied 😀
Srinivas Yalamarthy
2023-07-13
Indeed, it was a pleasant experience. I had numerous doubts when attempting to procure a battery for my Macbook Air. After carefully considering the pros and cons, I ultimately decided to go with Lap Gadgets. Although I initially had reservations since it was my first time dealing with them, I was pleasantly surprised. The battery was delivered as promised, and I have successfully installed it. Currently, it is working fine and providing me with a backup of over 5 hours. I hope it continues to perform well in the long run. If it consistently provides me with good backup, I will enthusiastically recommend Lap Gadgets through my social media channels. I extend my best wishes to them.
Very good service
Bought a display and it's awesome! Would recommend it. But please consult their support before a purchase to see if it supports your laptop.
I had great experience with Lap Gadgets. Support and response is spontaneous. Keep it up.
Their service is extremely good. They are very professional in their dealing. Their return policy is also very good. I have had very professional and fast response from the team. I wish to recommend them due to their continued focus on customer need and service. They were prompt on phone and email. The response was Swift and delivery was super fast.
Good website compare to Amazon in order to purchase the new Asus charger in reasonable price. Also their customer service is also good. The person guided me to purchase the correct pin charger. I will definitely recommend website in case if u r ordering first time.
Customers who bought this item also bought
"High-Performance 15-Inch Asus Laptop Keyboard GL502 – Genuine Black Keyboard"
Asus GL502 Without Backlit US Keyboard
6 months warranty Lap Gadgets
₹

2,999.00
Incl GST
(-33%)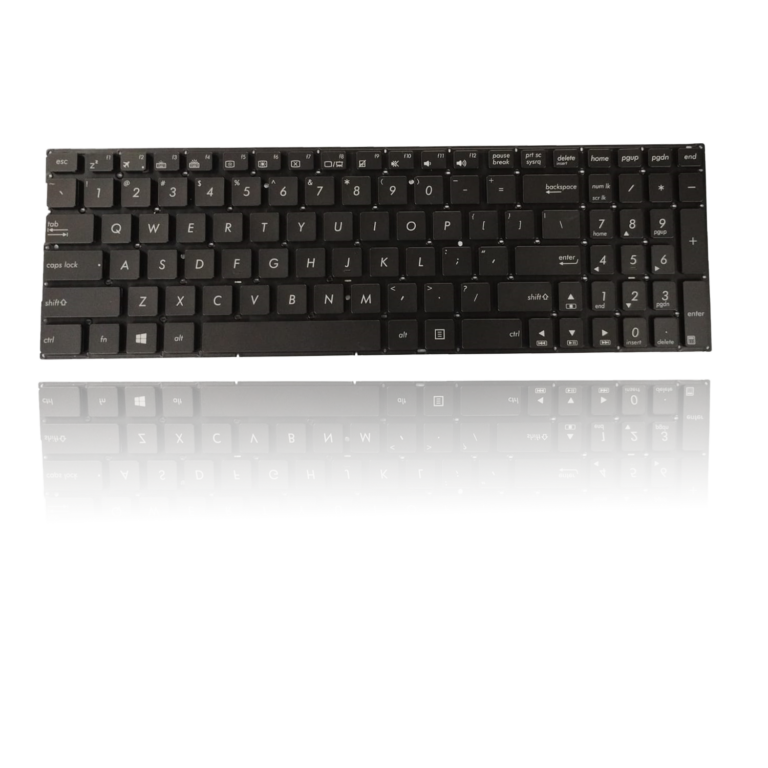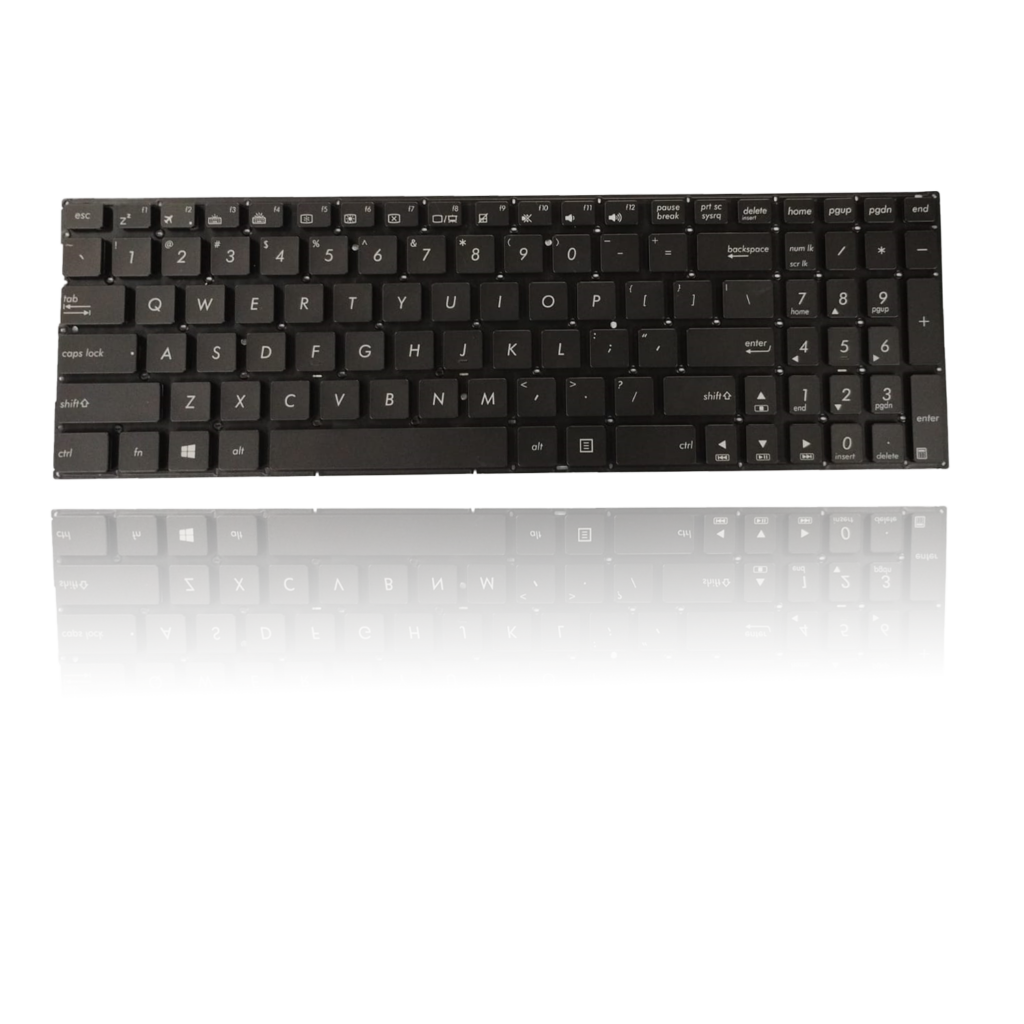 Asus GL502 US Keyboard
Enhance your typing experience with our high-performance 15-inch Asus Laptop Keyboard in classic black. Specifically designed for the Asus GL502 model, this genuine replacement keyboard ensures seamless compatibility and optimal performance.
Crafted with precision, our keyboard boasts ergonomic design, providing comfort during prolonged typing sessions. The backlit feature allows you to work effortlessly even in low-light environments. The keys are highly responsive, enhancing your typing speed and accuracy.
Ergonomic Design for Comfortable Typing
The ergonomic design of the Asus Laptop Keyboard Gl50215inch Normal Black Keyboard ensures that your typing sessions are comfortable and strain-free. The carefully sculpted keys and optimal key spacing reduce the risk of fatigue, allowing you to type for extended periods without discomfort.
Seamless Connectivity and Compatibility
This keyboard offers seamless connectivity options, making it compatible with a wide range of devices. Whether you're using a laptop, desktop, or even a tablet, the Asus Laptop Keyboard Gl50215inch Normal Black Keyboard ensures a hassle-free connection via USB or Bluetooth, enhancing your versatility and productivity.
Responsive and Quieter Keystrokes
Experience the joy of responsive and quiet keystrokes with this keyboard. The keys are designed to provide tactile feedback, allowing you to type with precision and confidence. The low-profile design also ensures that your typing remains relatively quiet, ideal for shared workspaces or quiet environments.
Backlit Illumination for Enhanced Visibility
Working in dimly lit environments becomes a breeze with the backlit illumination feature of the Asus Laptop Keyboard Gl50215inch Normal Black Keyboard. The adjustable backlighting allows you to customize the brightness according to your preference, reducing eye strain and enhancing your overall typing experience.
Customizable Shortcut Keys
Boost your efficiency by utilizing the customizable shortcut keys on this keyboard. Whether you're a gamer, programmer, or content creator, you can assign specific functions to these keys, streamlining your workflow and saving valuable time.
Benefits:
Comfortable and productive typing
Easy to see in low-light conditions
Protection from spills and accidents
Long-lasting durability
Specifications:
Model: Asus GL502 Non Backlit keyboard
Layout: Full-size
Key travel: 1.0 to 2.5 mm
Actuation force: 60 g
Backlighting: Without Backlit
Spill resistance: Yesn
Compatibility:
Asus Laptop Keyboard Gl502
6 months by Lap Gadgets India. (No warranty for burned or damaged pins / cables)
We are confident in our product hence we give you 10 days free returns & 30 days self return window to either get replacement or return (know more)
Why buy from Lap Gadgets ?
Additional information
| | |
| --- | --- |
| Brands | Asus |
| Color | |
| Condition | |
| Layout/ Language | |
| Manufacturer | |
| Model Name | |
| PackageDimensions | |
| Warranty | |
Q & A
There are no questions yet