Apple A1713 battery FOR MACBOOK PRO RETINA 13″ A1708 (LATE 2016 – MID 2017)
₹10,999.00 18% GST Included (-18%)
Condition: Replacement, Brand New
Voltage: 11.4V | Capacity: 54.5Wh
Number of Cells: 3 cells
Cell Type: Li-Polymer
Warranty: 6 months onsite replacement warranty by Lap Gadgets
Reach our Apple product expert at +91-261-3514669 for pre purchase related information
Joseph John from Kolenchery, Ernakulam Dist, Madhu Mukunda from BENGALURU & 2 others
bought this item recently.
Apple A1713 battery FOR MACBOOK PRO RETINA 13″ A1708 (LATE 2016 – MID 2017)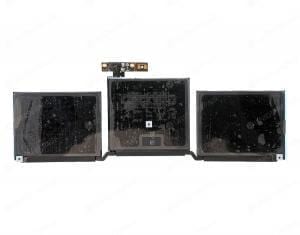 Our brand new 11.4V 54.5Wh(3 cells) replacement battery for Apple A1713 notebook is made with high-grade Li-ion cells from Samsung, LG, Panasonic to ensure maximum performance. This replacement Apple A1713 battery pack is specially designed with multiple-protection circuit for maximum safety. The housing of the Apple A1713 battery pack is made of non flammable and very durable plastic, which is fire retarded and avoids damage when dropped from low heights.
All our high quality replacement batteries for Apple A1713 laptop have been tested and proven to match and/or exceed original Apple battery performance and are 100% compatible with Original Manufacturer Specifications. Every piece of our replacement battery for Apple A1713 has been tested and validated on Apple systems to ensure the safety for your Apple laptop. This battery for Apple A1713 comes with 1-Year limited warranty.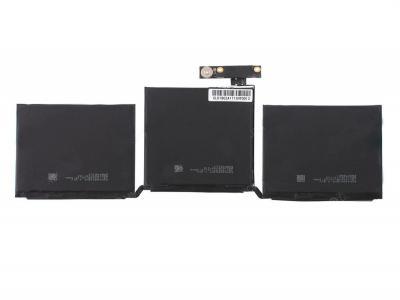 Compatible Apple Part Numbers A1708, A1713
020-00946
A1708(EMC 2978)
A1708(EMC 3164)
A1708
A1713
Compatible Apple Laptop Models
MacBook Pro 13 inch A1708(Late 2016)
MacBook Pro 13 inch A1708(Mid-2017)
MacBook Pro 13″ A1708(Late 2016)
MacBook Pro 13.3 inch Retina A1708(EMC 2978)
MacBook Pro 13.3 inch Retina A1708(EMC 3164)
MacBook Pro 13.3 inch Retina MLL42LL/A*
MacBook Pro 13.3 inch Retina MLL42LL/A
MacBook Pro 13.3 inch Retina MPXQ2LL/A*
MacBook Pro 13.3 inch Retina MPXQ2LL/A
MacBook Pro Core I5 2.0 13 inch A1708(Late 2016)
MacBook Pro Core I5 2.0GHZ 13.3 inch Retina A1708(EMC 2978)
MacBook Pro Core I5 2.3 13 inch A1708(Mid-2017)
MacBook Pro Core I5 2.3GHZ 13.3 inch Retina A1708(EMC 3164)
MacBook Pro Core I7 2.4 13 inch A1708(Late 2016)
MacBook Pro Core I7 2.4GHZ 13.3 inch Retina A1708(EMC 2978)
MacBook Pro Core I7 2.5 13 inch A1708(Mid-2017)
MacBook Pro Core I7 2.5GHZ 13.3 inch Retina A1708(EMC 3164)
MLL42CH/A
MLL42LL
MLL42LL/A*
MLL42LL/A
MLUQ2CH/A
MPXQ2LL
MPXQ2LL/A*
MPXQ2LL/A
Additional information
| | |
| --- | --- |
| Weight | 0.5 kg |
| Dimensions | 30 × 10 × 5 cm |