Apple 87W USB-C Power Adapter and USB-C Charge Cable MacBook Pro (15-inch, 2018) MacBook Pro (15-inch, 2017) MacBook Pro (15-inch, 2016)
₹3,999.00 GST Invoice - EMI available - Select Razorpay (-34%)
🛒
15
sold in last 30 days
⚡【Product parameters】: 87W usb-c charger uses synchronous rectification technology to improve charging efficiency,Equipped with advanced PD technology to automatically detect and provide the safest and fastest charging solution for your equipment [input]: AC 100-240V, 1.5A 50-60Hz, output: DC 20.2V-4.3A (USB PD) or 9V-3A (USB PD) or 5.2V-2.4A; complimentary 2m long USB-C to USB-C charging cable, support data transmission, maximum charging power up to 6A.

⚡【Perfect quality】: We use white piano high gloss paint, tough, smooth, clean, high hardness, high heat resistant materials. All chargers are CE FCC and ROHS certified.In accordance with the most stringent manufacturing standards,And through a number of quality checks to ensure the product's superior performance and customer's most satisfying shopping experience.

⚡【Wrarranty】12 months onsite warranty support by Lap Gadgets (10 days money back guarantee)
Get upto 10% OFF:
use code "FEBV10"  Hurry. 15 hrs 43 mins 13 secs
Estimated Delivery Date:
Get it by February 28 - March 2
Metro cities & Tier 1 cities Order in the next 12 hrs 43 mins 13 secs and get it by February 28, 2021
Vipul Kumar from NOIDA, WM Global Technologies Pvt Ltd from Suryapet & 5 others
bought this item recently.
Get power whenever and wherever you need it. Keep one in the office, one at home and another in your carrying case for convenient access to power. Just plug it into an available outlet to deliver AC power to the compatible Apple Macbook Pro 15 inch notebooks listed below and to recharge the system battery.  Apple Macbook pro AC adapters are compact, energy efficient and backed by a 1-year warranty.
Product compatibility:
*Compatible with MacBook Pro 13 /15 inch with/without touch bar Two and Four Thunderbolt 3 Port in 2016/2017/2018 , A540/A1706/A1707/A1708/A1718/A1719
*Can replace the lower wattage MacBook / MacBook Pro models 29W/61W charger
*Compatible with Notebook pro 13,15 inch, 2017 Microsoft Surface Book 2 , HP Spectre x360 13-w021TU 13.3 "
*Compatible with HP Spectre x360 13-w021TU 13.3″, Google Chromebook Pixel, Pixelbook, Lenovo ThinkPad X1 Carbon 201 , Thinkpad x1 tablet, LG Gram 15
*Compatible with New Nokia N1 Tablet, Galaxy TabPro S, Galaxy Tab S3, ASUS ZenPad 3S 10, Nintendo Switch, Nexus 5X / 6P, LG G5 G6 and more other devices that support USB-C charging
1.Performs to the same specifications as the standard 87W AC adapter that ships with the notebooks. 2. Supports independent graphics Apple notebooks. 3. Backed by a Warranty and Service and Support from Lap Gadgets.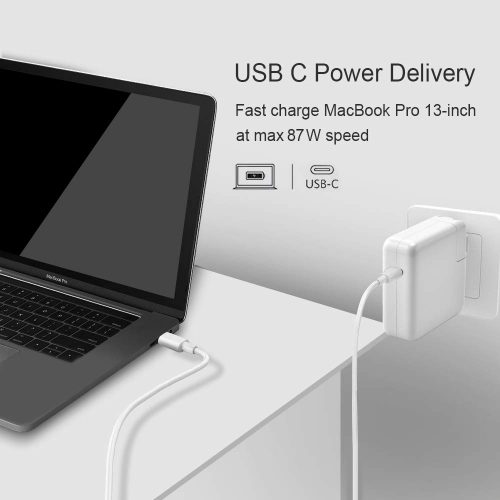 Use it anywhere you are, be it at your office or at your home. Get optimum performance anywhere you go.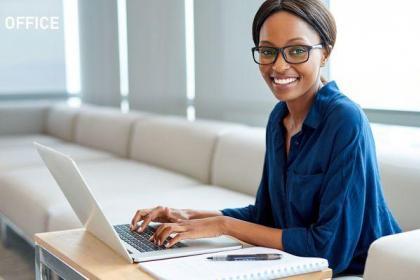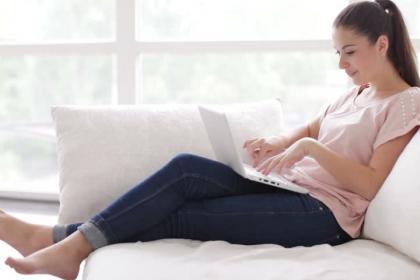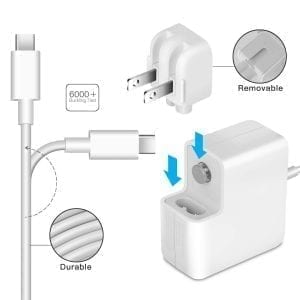 3.1 USB-C CABLE: Bundle with USB-C to USB-C 3.1 charge cable (2ft.). The charger provides a fast and stable energy inflow. It also help maintain a healthy life cycle for batteries. Heavy duty cable that can withstand huge amount of beating and punishment. The White USB-C Type-C Cable is 3.1 fastest speed you can ever get. Charger is compatible for many laptop on current market. 87W PD USB-C Replacement Power Adapter Charger comes with 3.1 Fastest USB-C Cable.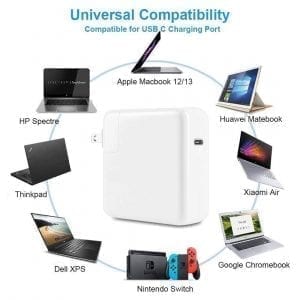 87W USB-C charger with PD identification, almost compatible with any device with Type-C, such as the Apple MacBook Pro 15-inch 2016/13-inch 2016/12-inch 2015 (A1707, A1706, A1708, A1534), can replace the lower wattage MacBook / MacBook Pro models 29W/61W charger, Microsoft Surface Book 2, Asus, Dell xps, Acer, HP, Huawei, Lenovo Yoga, Nintendo Switch… Type-c laptop, phones and tablets with type-c ports.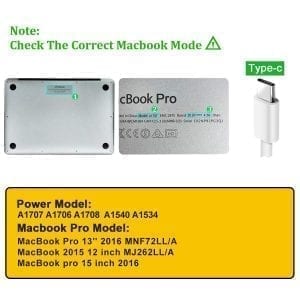 Universal Compatibility: Fit for Apple Macbook pro charger usb-c, 87w usb-c power adapter,apple 87w usb-c power adapter,This power adapter is compatible with all USB-C enabled device. We recommend paring it with your 15 inch MacBook Pro with USB-C port for optimal charging(MacBook pro 15 inch 2016, MacBook 13 inch 2016,MacBook 12 inch 2015(A1534 A1706 A1707 A1708). You can use this adapter instead of 29W/61W adapter for lower wattage different MacBook/MacBook Pro model.
The 87W USB-C PD/QC3.0 Power Adapter Charger is designed for MacBook/pro and compatible Type-c devices
Product core technology:
– CE FCC and ROHS certification
-Advanced synchronous rectification technology
– with PD intelligent identification protocol chip
– Multiple protection (short circuit / over current / over voltage / over temperature protection, etc).also contributes to the healthy life cycle of the device battery
Product compatibility:
*Compatible with MacBook Pro 13 /15 inch with/without touch bar Two and Four Thunderbolt 3 Port in 2016/2017/2018 , A540/A1706/A1707/A1708/A1718/A1719
*Can replace the lower wattage MacBook / MacBook Pro models 29W/61W charger
*Compatible with Notebook pro 13,15 inch, 2017 Microsoft Surface Book 2 , HP Spectre x360 13-w021TU 13.3 "
*Compatible with HP Spectre x360 13-w021TU 13.3″, Google Chromebook Pixel, Pixelbook, Lenovo ThinkPad X1 Carbon 201 , Thinkpad x1 tablet, LG Gram 15
*Compatible with New Nokia N1 Tablet, Galaxy TabPro S, Galaxy Tab S3, ASUS ZenPad 3S 10, Nintendo Switch, Nexus 5X / 6P, LG G5 G6 and more other devices that support USB-C charging
Product parameters:
Power Supply: 87W (Max 87W)
Output: 20V-4.3A (USBPD) /14.5V-2A (USBPD) /9V-3A /5.2V-2.4A
Experience worry-free shopping:
Your satisfaction is very important to us. Just click "Add to Cart". We will provide you with the most satisfactory service and guarantee one year warranty. If you have any quality problems during the warranty period, please contact us before the comments, we can arrange a replacement for new products or a refund. Although we cannot guarantee a 0% defect rate, we guarantee 100% satisfaction for each customer. Let you just have to shop happily. Don't worry about after-sales problems
Package included:
1 x 87W USB-C Apple Type Power Adapter
1 x AC EU Wall Plug Duck Head
1 x 2meter USB-C Charge Cable
Additional information
| | |
| --- | --- |
| Weight | 0.5 kg |
| Dimensions | 20 × 10 × 5 cm |
Q & A
There are no questions yet