Acer Aspire E1-572G, E1-570, V5-471, V5-431,V5-531,E1-XX 4 cell battery PN: AL12A32 / AK.004BT.097
80% of buyers said they were satisfied.
From: ₹2,999.00 GST Invoice - EMI available - Select Razorpay (-47%)
🛒
61
sold in last 30 days
2000 / 2500 mah capacity | Voltage: 14.8
Highy Compatible with Part number : 4ICR17/65 / AK.004BT.097 / AL12A32 / B053R015-0002 / KT.00403.012 / TZ41R1122 (Check description for the complete list of compatible models)
12 months replacement warranty (10 days money back guarantee)
100% Brand New;Grade A Li-ion battery cell ensure fast charges; Rigorous quality control; Overcharger and Discharger Circuit Protection, CE-/FCC-/RoHS-Certified for safety
Swaminathan from Chennai, Mohit from Dewas & 50 others
bought this item recently.
Get upto 10% OFF:
use code "FEBV10"  Hurry. 17 hrs 10 mins 7 secs
Estimated Delivery Date:
Get it by March 4 - March 6
Metro cities & Tier 1 cities Order in the next 14 hrs 10 mins 7 secs and get it by March 4, 2021
Frequently Bought Together
₹

1,999.00

GST Invoice - EMI available - Select Razorpay
Acer Aspire E1-572G, E1-570, V5-471, V5-431,V5-531,E1-XX 4 cell battery PN: AL12A32 / AK.004BT.097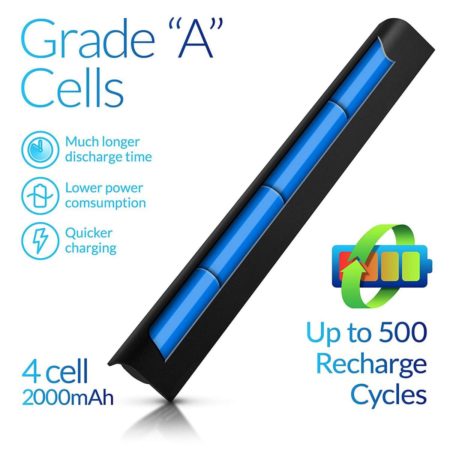 Improves Battery Level Giving You Long-Term Power
Our battery is built for longevity. It's environmentally responsible and feature RoHS certification to be free of anything harmful including lead, mercury, cadmium, PBBs, and PBDE. We try to provide 100% customer satisfaction. That's why we offer a 30 day money back guarantee, no-questions-asked policy, plus onsite* warranty supported (if opted) as an added option. We remove all risk to ultimately make our customers happy with their purchase.
Fits Into Your Laptop With Absolute Ease
Lap Gadgets's High Performance Acer AL12A32 Battery [4 Cells 2000mAh] batteries are designed to complement the fit and finish of your Toshiba notebook. This battery is manufactured using the highest quality battery cells with integrated charge indicator LEDs. Depending on the capacity you've selected some upgrades last up to 30% longer than the factory issued laptop battery. This battery will perform better and fit more snugly than anything else on the market.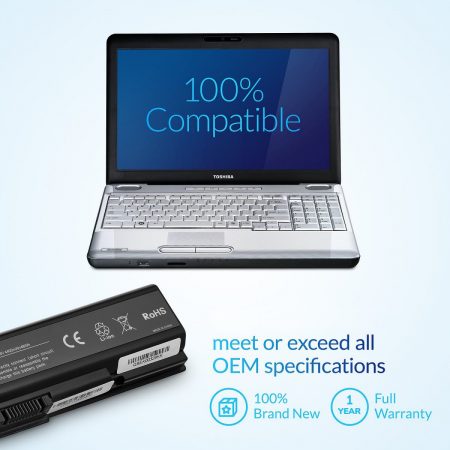 High Performance Laptop Batteries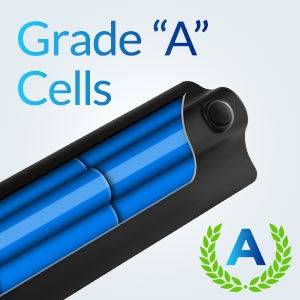 Top Quality Battery Cells
When it comes to laptop batteries – it all boils down to the battery cells inside. Our batteries are equipped with Top A+ Grade cells which ensure quality performance.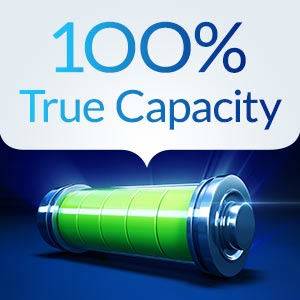 True Capacity
Don't fall for fake capacity ads out there. All of our batteries are rigorously tested to meet or exceed OEM's specifications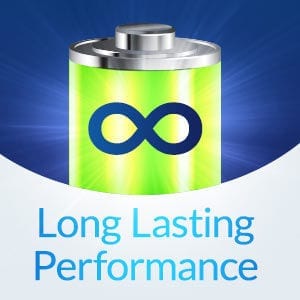 Built To Perform
We've incorporated Grade A NMC battery cells to ensure longer battery life and durability
Use it anywhere you go. Get optimum performance at every stage of your life.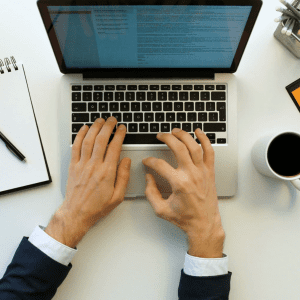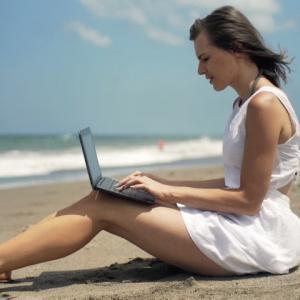 Compatible Part Numbers
4ICR17/65
AK.004BT.097
AL12A32(4ICR17/65)
AL12A32
AL12A42
AL12A52
AL12A72
B053R015-0002
KT.00403.012
KT.00407.001
TZ41R1122
Fit Models
Aspire E1-410
Aspire E1-410-28202G50MNWW
Aspire E1-410-28204G50MNWW
Aspire E1-410G
Aspire E1-422
Aspire E1-422G
Aspire E1-430
Aspire E1-430G
Aspire E1-430P
Aspire E1-432
Aspire E1-432G
Aspire E1-432P
Aspire E1-432PG
Aspire E1-470
Aspire E1-470G
Aspire E1-470G-33212G50DNKK
Aspire E1-470P
Aspire E1-470P-6659
Aspire E1-470PG
Aspire E1-472
Aspire E1-472-54202G50DNKK
Aspire E1-472G
Aspire E1-472G-54204G1TMNSS
Aspire E1-472P-6491
Aspire E1-472P-6844
Aspire E1-472PG
Aspire E1-510
Aspire E1-510P
Aspire E1-522
Aspire E1-522-12504G50MNKK
Aspire E1-522-3407
Aspire E1-522-5460
Aspire E1-522-5659
Aspire E1-522-5824
Aspire E1-522-7415
Aspire E1-522-7618
Aspire E1-522-7634
Aspire E1-522-7820
Aspire E1-522-7843
Aspire E1-532
Aspire E1-532P
Aspire E1-570
Aspire E1-570-6803
Aspire E1-572
Aspire E1-572G
Aspire S3-471
Aspire V5
Aspire V5-431
Aspire V5-431-2675
Aspire V5-431-4407
Aspire V5-431-4689
Aspire V5-431-987B4G50MABB
Aspire V5-431-987B4G50MASS
Aspire V5-431-987B4G50MAUU
Aspire V5-431-987B8G50MABB
Aspire V5-431-987B8G50MASS
Aspire V5-431-987B8G50MAUU
Aspire V5-431G
Aspire V5-431P
Aspire V5-431P-21174G50MASS
Aspire V5-431PG
Aspire V5-471
Aspire V5-471-323B4G50MASS
Aspire V5-471-6485
Aspire V5-471-6489
Aspire V5-471-6569
Aspire V5-471-6687
Aspire V5-471-6876
Aspire V5-471G
Aspire V5-471P
Aspire V5-471P-33216G50MASS
Aspire V5-471P-53314G50MASS
Aspire V5-471P-6435
Aspire V5-471P-6467
Aspire V5-471P-6498
Aspire V5-471P-6605
Aspire V5-471P-6662
Aspire V5-471P-6840
Aspire V5-471P-6843
Aspire V5-471P-6852
Aspire V5-471PG
Aspire V5-531
Aspire V5-531-987B4G50MABB
Aspire V5-531-987B4G50MAKK
Aspire V5-531-987B4G50MASS
Aspire V5-531G
Aspire V5-531P
Aspire V5-531P-4129
Aspire V5-531P-987B4G50MASS
Aspire V5-531PG
Aspire V5-551
Aspire V5-551-64454G50MASS
Aspire V5-551-7850
Aspire V5-551-8401
Aspire V5-551-84554G50MASS
Aspire V5-551G
Aspire V5-571
Aspire V5-571-32364G50MABB
Aspire V5-571-32364G50MAKK
Aspire V5-571-323A6G75MASS
Aspire V5-571-323B4G50MABB
Aspire V5-571-323B4G50MAKK
Aspire V5-571-323B4G50MASS
Aspire V5-571-323B8G1TMAKK
Aspire V5-571-323B8G50MAKK
Aspire V5-571-323B8G50MASS
Aspire V5-571-323C8G75MASS
Aspire V5-571-33224G50MAKK
Aspire V5-571-52464G50MAKK
Aspire V5-571-53314G50MAKK
Aspire V5-571-53314G50MASS
Aspire V5-571-53318G50MAKK
Aspire V5-571-53336G50MASS
Aspire V5-571-53336G75MAKK
Aspire V5-571-6119
Aspire V5-571-6471
Aspire V5-571-6490
Aspire V5-571-6499
Aspire V5-571-6605
Aspire V5-571-6614
Aspire V5-571-6647
Aspire V5-571-6662
Aspire V5-571-6670
Aspire V5-571-6672
Aspire V5-571-6679
Aspire V5-571-6681
Aspire V5-571-6688
Aspire V5-571-6726
Aspire V5-571-6806
Aspire V5-571-6807
Aspire V5-571-6826
Aspire V5-571-6868
Aspire V5-571-6869
Aspire V5-571-6877
Aspire V5-571-6889
Aspire V5-571-6891
Aspire V5-571-6892
Aspire V5-571-6893
Aspire V5-571G
Aspire V5-571G-32364G50MAKK
Aspire V5-571G-323B4G50MAKK
Aspire V5-571G-323B4G50MASS
Aspire V5-571G-53314G50MAKK
Aspire V5-571G-53314G50MASS
Aspire V5-571G-53318G50MAKK
Aspire V5-571G-53334G75MAKK
Aspire V5-571G-53338G75MAKK
Aspire V5-571P
Aspire V5-571P-323C4G50MASS
Aspire V5-571P-33224G50MASS
Aspire V5-571P-53334G50MASS
Aspire V5-571P-53336G1TMAKK
Aspire V5-571P-53336G50MASS
Aspire V5-571P-6400
Aspire V5-571P-6407
Aspire V5-571P-6454
Aspire V5-571P-6464
Aspire V5-571P-6472
Aspire V5-571P-6473
Aspire V5-571P-6485
Aspire V5-571P-6490
Aspire V5-571P-6499
Aspire V5-571P-6604
Aspire V5-571P-6609
Aspire V5-571P-6627-T
Aspire V5-571P-6642
Aspire V5-571P-6648
Aspire V5-571P-6657
Aspire V5-571P-6804
Aspire V5-571P-6815
Aspire V5-571P-6828
Aspire V5-571P-6831
Aspire V5-571P-6835
Aspire V5-571P-6887
Aspire V5-571P-6888
Aspire V5-571PG
Additional information
| | |
| --- | --- |
| Weight | 0.5 kg |
| Dimensions | 30 × 10 × 5 cm |
| Available Variant | |
| Cells | |
| Compatible Model | |
| Warranty | |
Q & A
There are no questions yet