0C52862 Lenovo ThinkPad Battery 68+ (6 cell) for L450 L460 T440s T440 T450 T450s T460 T460P T550 T560 P50S W550s X240 X250 X260
₹2,799.00 – ₹4,999.00 GST Included (-68%)
🎁 Get 12% Off : use code "12XNAVRATRI"
Limited Time Offer ends in 03 hrs 15 mins 0 secs. For prepaid orders & selected products only.
🚚 Same Day Shipping
Same Day Delivery available in Pune, Bengaluru, Mumbai, Surat & Ahmedabad . Want it tomorrow, October 6? Order within 23 hrs 15 mins 0 secs. (know more)
🛡️ 30 days Buyer Protection
You are fully protected by our 30 days Money Back Guarantee. If you don't like our products over the next 30 days, then we will gladly refund your money. (know more)
🚀
115
sold in last 90 days
100% Guaranteed Authentic Lenovo battery comes with Lenovo India warranty support

Lenovo Original Manufactures Factory Sealed Retail Packaging.

0C52862 6 Cell Extended Life Battery 48Wh – 4400 mAh / 72Wh – 6600 mAh (select the desired option) Lenovo Factory Sealed Originals.

Lenovo 6 cell Battery 68+ Is Compatible With Models  Numbers L450, L460, L470 ,L570, T440s, T440, T450, T450s, T460, T460P, T470P (Not for T470) ,T550, T560, P50S , W550s , X240, X250, X260, X270

Overcharge Protection , Lenovo Authenticity Chip In Battery.

Lenovo model #'s are suffix specific . Please make Note when ordering This Item Is NOT Compatible With These Models X240S, X280,. TP25, T440P, T470, T540, T540P, T560P, L440, L540, W540 , W541 , p50, p51, p51s , ANY TABLET Or ANY IDEABOOK/ See Above For Compatible Systems.
👨‍👨‍👦‍👦-
Sayom from Kolkata, Kanhu from Chennai & 112 others
bought this item recently.
Buy with confidence you get 10 days free returns and 30 days moneyback guarantee in our products
know more
Easy Returns
Buying on lapgadgets.in is very simple and safe, you are protected by Razorpay - India's leading payment gateway
Secured Transaction
We are much confident in our products hence we take atmost care and responsibility to satisfy you.
know more
Our Promise
Our customer support experts are available for your new purchase query or any technical query of any product
Excellent Support
Consult our experts, avoid the risk of laptop failure and other damage du to wrong part purchase.
know more
Expert's Advice
Frequently Bought Together
Description
buy with confidence
Original Lenovo 0C52862 battery for L450 L460 T440s T440 T450 T460 x240 x250 x260
Get the best out of our Lenovo product experts having extensive knowledge of Lenovo laptop accessories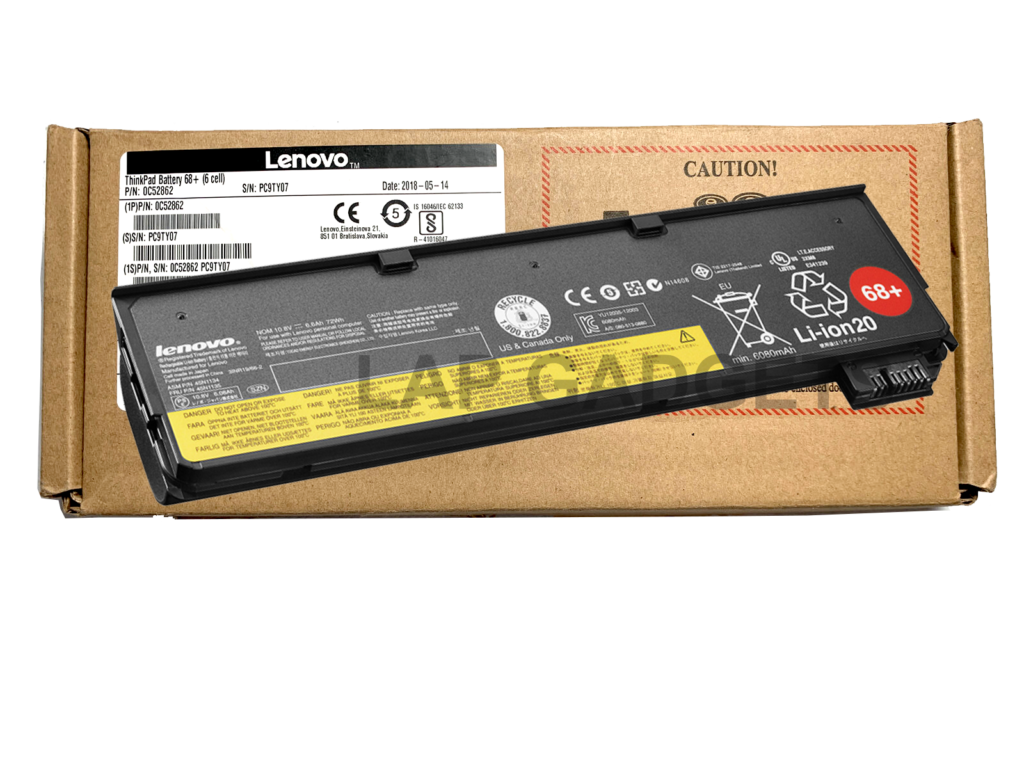 The Perfect Companion for Your Thinkpad Laptop on the go
Get going with longer Battery Life and Improved Laptop Performance with this 0C52862 Lenovo ThinkPad Battery 68+ (6 cell). This battery is manufactured by Lenovo and built with highest grade cells and best quality components which provides longer battery life with fast charging. This is battery is suitable to all for L450 L460 T440s T440 T450 T450s T460 T460P T550 T560 P50S W550s X240 X250 X260.
0C52862 Lenovo ThinkPad Battery Price in India is the lowest on lapgadgets.in amongst all other marketplaces in India.
Here are some few Important Tips for using 0C52862 Lenovo ThinkPad Battery :
This New 0C52862 Lenovo ThinkPad Battery comes in discharged/ partially charged state and it should be charged minimum for 2-3 charge/ discharge cycles to achieve its optimum performance.
When you charge a new 0C52862 Lenovo ThinkPad Battery, your computer power meter may indicate that charging is complete after a few minutes, don't worry about it and just remove the battery and install it again and repeat the charging procedure.
0C52862 Lenovo ThinkPad Battery Replacement does requires any technical skills to install it and user can either install your self or hire a technician
It is important to fully charge and fully discharge rechargeable laptop batteries after every 2 weeks, failing to do so may decrease 0C52862 Lenovo ThinkPad Battery Life.
0C52862 Lenovo ThinkPad Battery  Backup will be same as the original battery which you got installed in your new laptop at the time of your purchase.
If your 0C52862 Lenovo ThinkPad Battery is not charging then kindly try a different charger to verify because this problem may occur due to a faulty charger also.
If 0C52862 Lenovo ThinkPad Battery will not be in use for a long time then it is recommended that you should remove it from the device and store it in a cool, dry and clean place.
Compatibility
Genuine Lenovo-branded parts undergo rigorous testing by qualified engineers to ensure compatibility and reliability in your Lenovo system.
Our sustaining qualification process allows for testing and certification of the newest technology on your Lenovo system.
Quality
Lenovo uses only OEM grade quality components.
Technical Support
Our experienced technical support staff is available to answer any questions regarding your genuine Lenovo-branded parts upgrade.
Parts purchased from other sources will not be supported by our support experts
Warranty
Genuine Lenovo-branded parts mean that you will not need to worry about voiding your system's hardware warranty.
Non-Lenovo parts are not covered and may void your system warranty.
Genuine 0C52862 Lenovo battery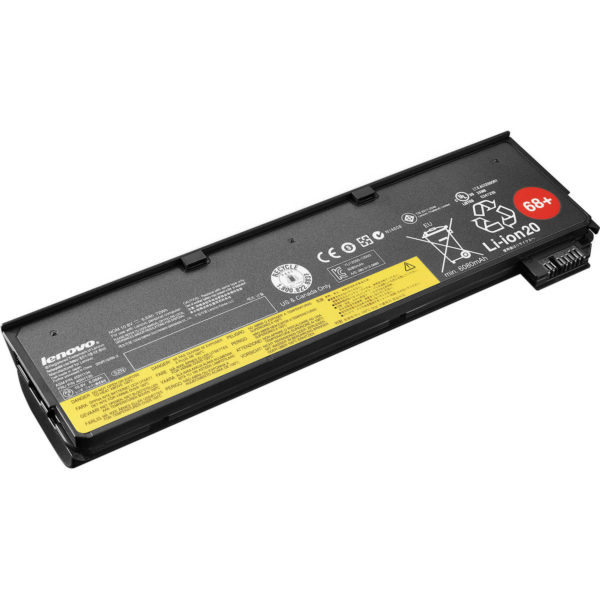 Guides for a Healthy Lenovo 0C52862 Laptop Battery
Specification
Additional information
| | |
| --- | --- |
| Weight | 0.5 kg |
| Dimensions | 33 × 11 × 5 cm |
| Brand | |
| Battery Type | |
| Cells | |
| Capacity | |
| MPN | |
| Warranty | |
Q & A (2)
Q & A
yes it is compatible with T450
Is this compatible with part number 45N1127 / 28 ?